About
Our mission is to blend state-of-the-art medical technology & research with a dedication to patient welfare & healing to provide you with the best possible health care.
...more
Our mission is to blend state-of-the-art medical technology & research with a dedication to patient welfare & healing to provide you with the best possible health care.
More about Dr Vinod Gupta Clinic
Dr Vinod Gupta Clinic is known for housing experienced Ayurvedas. Dr. Vinod Gupta, a well-reputed Ayurveda, practices in Panchkula. Visit this medical health centre for Ayurvedas recommended by 66 patients.
Timings
MON-SAT
09:00 AM - 01:00 PM
04:00 PM - 08:00 PM
Location
Shop No: 1227, Sector -10
Panchkula,
Haryana
-
134109

Get Directions
Doctor in Dr Vinod Gupta Clinic
Bachelor of Ayurveda, Medicine and Surgery (BAMS)
Ayurveda
09:00 AM - 01:00 PM
04:00 PM - 08:00 PM
Services
Submit Feedback
Submit a review for Dr Vinod Gupta Clinic
Your feedback matters!
Write a Review
Feed
Nothing posted by this doctor yet. Here are some posts by similar doctors.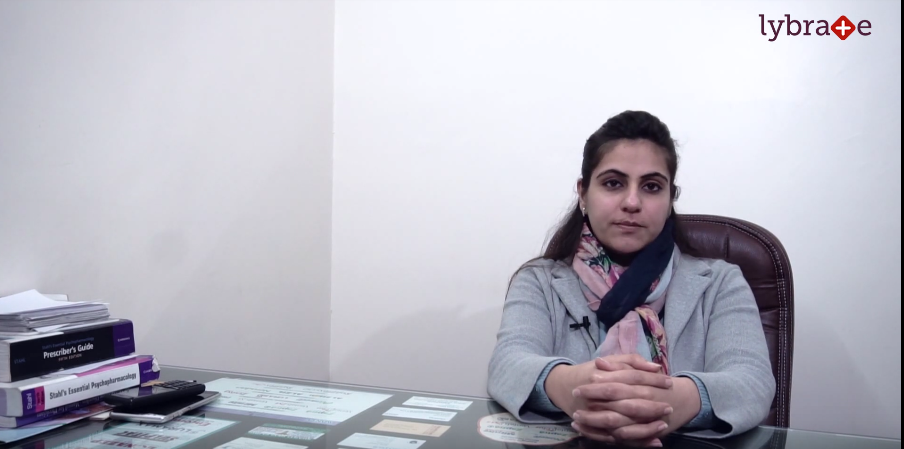 The first question when you greet somebody is 'how are you' and this often refers to our state of well-being. While most answers would be great, awesome or good, we usually think of how we are doing physically. While some of us may talk about physical conditions (say things like feverish, have a cold, etc.), not many would think of talking about mental health conditions. However, mental health is very important for overall well-being.

MBBS Bachelor of Medicine and Bachelor of Surgery, MS Surgical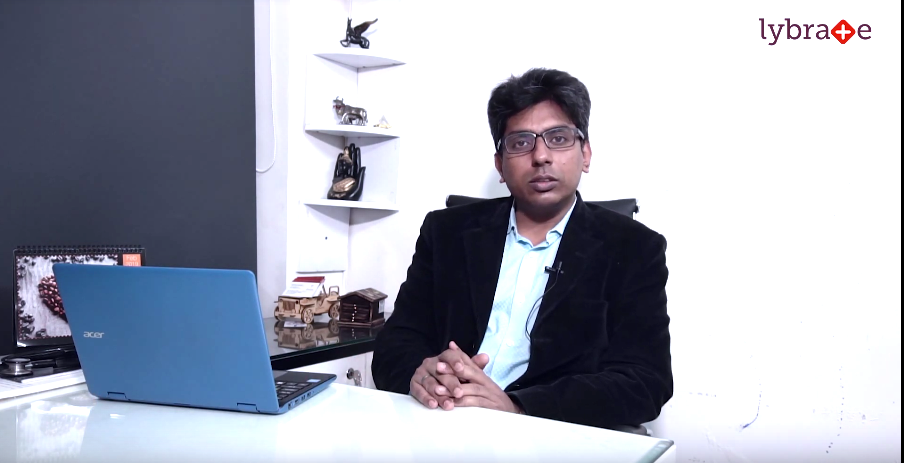 There are many kinds of conditions and symptoms that require different kinds of surgery for treatment as well as diagnostic management. One such procedure is called laparoscopy or laparoscopic surgery. This is a surgical diagnostic management procedure that is known to be a low-risk process with minimal invasion and suitable for various types of ailments.
Overview
Hair loss can affect just your scalp or your entire body. It can be the result of heredity, hormonal changes, medical conditions or medications. Anyone can experience hair loss, but it's more common in men.
Baldness typically refers to excessive hair loss from your scalp. Hereditary hair loss with age is the most common cause of baldness. Some people prefer to let their hair loss run its course untreated and unhidden. Others may cover it up with hairstyles, makeup, hats or scarves. And still, others choose one of the treatments available to prevent further hair loss and to restore growth.
Before pursuing hair loss treatment, talk with your doctor about the cause of your hair loss and treatment options.
Symptoms
Patchy hair loss (alopecia areata)
Hair loss can appear in many different ways, depending on what's causing it. It can come on suddenly or gradually and affect just your scalp or your whole body. Some types of hair loss are temporary, and others are permanent.
Signs and symptoms of hair loss may include:
Gradual thinning on top of the head. This is the most common type of hair loss, affecting both men and women as they age. In men, hair often begins to recede from the forehead in a line that resembles the letter M. Women typically retain the hairline on the forehead but have a broadening of the part in their hair.
Circular or patchy bald spots. Some people experience smooth, coin-sized bald spots. This type of hair loss usually affects just the scalp, but it sometimes also occurs in beards or eyebrows. In some cases, your skin may become itchy or painful before the hair falls out.
Sudden loosening of hair. A physical or emotional shock can cause hair to loosen. Handfuls of hair may come out when combing or washing your hair or even after gentle tugging. This type of hair loss usually causes overall hair thinning and not bald patches.
Full-body hair loss. Some conditions and medical treatments, such as chemotherapy for cancer, can result in the loss of hair all over your body. The hair usually grows back.
Patches of scaling that spread over the scalp. This is a sign of ringworm. It may be accompanied by broken hair, redness, swelling and, at times, oozing.
When to see a doctor-
See your doctor if your child or you are distressed by hair loss and want to pursue treatment. Also, talk to your doctor if you notice sudden or patchy hair loss or more than usual hair loss when combing or washing your or your child's hair. Sudden hair loss can signal an underlying medical condition that requires treatment.
Causes-
People typically lose about 100 hairs a day. This usually doesn't cause noticeable thinning of scalp hair because new hair is growing in at the same time. Hair loss occurs when this cycle of hair growth and shedding is disrupted or when the hair follicle is destroyed and replaced with scar tissue.
Hair loss is typically related to one or more of the following factors:
Family history (heredity). The most common cause of hair loss is a hereditary condition called male-pattern baldness or female-pattern baldness. It usually occurs gradually with aging and in predictable patterns — a receding hairline and bald spots in men and thinning hair in women.
Hormonal changes and medical conditions. A variety of conditions can cause permanent or temporary hair loss, including hormonal changes due to pregnancy, childbirth, menopause and thyroid problems. Medical conditions include alopecia areata (al-o-PEE-she-uh ar-e-A-tuh), which causes patchy hair loss, scalp infections such as ringworm and a hair-pulling disorder called trichotillomania (trik-o-til-o-MAY-nee-uh).
Medications and supplements. Hair loss can be a side effect of certain drugs, such as those used for cancer, arthritis, depression, heart problems, gout and high blood pressure.
Radiation therapy to the head. The hair may not grow back the same as it was before.
A very stressful event. Many people experience a general thinning of hair several months after a physical or emotional shock. This type of hair loss is temporary.
Certain hairstyles and treatments. Excessive hairstyling or hairstyles that pull your hair tight, such as pigtails or cornrows, can cause a type of hair loss called traction alopecia. Hot oil hair treatments and permanents can cause inflammation of hair follicles that leads to hair loss. If scarring occurs, hair loss could be permanent.
Risk factors
A number of factors can increase your risk of hair loss, including:
Family history of balding, in either of your parent's families
Age
Significant weight loss
Prevention
Most baldness is caused by genetics (male-pattern baldness and female-pattern baldness). This type of hair loss is not preventable.
These tips may help you avoid preventable types of hair loss:
Avoid tight hairstyles, such as braids, buns or ponytails.
Avoid compulsively twisting, rubbing or pulling your hair.
Treat your hair gently when washing and brushing. A wide-toothed comb may help prevent pulling out hair.
Avoid harsh treatments such as hot rollers, curling irons, hot oil treatments and permanents.
Avoid medications and supplements that could cause hair loss.
Protect your hair from sunlight and other sources of ultraviolet light.
Stop smoking. Some studies show an association between smoking and baldness in men.
If you are being treated with chemotherapy, ask your doctor about a cooling cap. This cap can reduce your risk of losing hair during chemotherapy.

MBBS, MD , FIPM (Fellow in Interventional Pain Management)
Anesthesiologist, Ahmedabad
Drug addiction is one of the social menaces and in most people, what starts off as a result of peer pressure and trying to be cool ends up affecting lives significantly. It is not just social but also affects financial, physical, emotional, and social well-being. The small period of happiness given by the drug is followed by months and years of torment.
The National Institute on Drug Abuse (NIDA) has identified that drug addiction causes chemical and structural changes in the brain, leading to dangerous and self-destructive behaviours. The brain's response to stimulus like pleasure, joy, happiness, and pain are altered with constant drug abuse. For instance, the neurotransmitter called dopamine, which makes one feel good, is usually produced by the brain in small amounts. However, drugs increase this level to 2 to 10 times more, making the person feel extremely high and happy. Since the body is unable to reach the highest level of happiness on its own, the dependency on these drugs to feel good increases.
Repeated use of the drugs leads to increased dependency, wherein the brain refuses to feel good without reaching those high levels of dopamine. The issue is mostly seen in teenagers and young adults but can be seen in any age group.
October 2 is recognized as National Anti-Drug Addiction Day and nationwide campaigns and drives are done to help people overcome addiction. One of the main reasons a drive this size is required is because of the social stigma attached to the problem. Most families shun away from recognizing it as a problem that can be easily treated, and so the affected person is sucked deeper into the problem.
Overcoming addiction: One of the main success factors for treating addiction is for the affected person to recognize that he or she is addicted and needs to get rid of the problem.
There are national toll-free helplines that are set up, which can guide through the whole program. This way, if required, anonymity is maintained and support for overcoming addiction is increased.
It involves a group effort involving the affected person, family and friends, medical and clinical personnel, and counselors in some cases.
Cognitive behavioral therapy: The person is made conscious of the change in behaviour and the way drugs affect it. Healthier patterns to be happy and joyful are discussed.
In most cases, the underlying reason for reaching out to drugs needs to be addressed also to prevent relapse.
Group therapies where the person makes friends who have faced similar issues and overcome the problem. This increases their accountability and commitment to getting rid of the problem.
Drug abuse is a national social menace and needs more free admittance and management.
Polycystic Ovarian Disease results from the disorder more commonly known as PCOS or Polycystic Ovary Syndrome. A syndrome is starkly different from a disease, for the former entails a set of symptoms usually occurring in concurrence, while the latter means a particular biological condition with an identifiable reason behind it.
A syndrome solicits your concern and forethought in order to eliminate or at least control the chances of an underlying disease. Trigger to a syndrome is undetectable and hence fighting it efficiently is fairly problematic. It is rare to find adolescent girls without hormonal problems.

Hormonal imbalances are just too common to be a novel topic any further. Polycystic Ovary Syndrome is faced due to imbalances in hormone secretions. It refers to the development of multiple cysts in your ovary. This condition usually affects women falling within the age group of 15 to 50. Eight among ten women, at a given point of time, are reported with PCOS. Symptoms of PCOS, when neglected, can lead to Polycystic Ovarian Disease. If you have been facing similar health issues, it is advisable to undergo a check- up and get diagnosed at the earliest possible.
Symptoms of Polycystic Ovarian Disease
A receding hairline or increased hair fall can lead to thinning of scalp hair. Such a sign should not be taken lightly as it could be indicative of Polycystic Ovarian Disease.
Extremely painful menstruation, irregular periods or prolonged periods with heavy bleeding might be reason enough for worrying.
Development of acne could be another sign. Acne is common to girls attaining puberty, but an unprecedented growth should be a matter of concern.
Patchy skin, pigmentation and discoloration of the skin are the other symptoms.
PCOS may also result in continual depression and anxiety.
Obesity is the most commonly noticed symptom. People suffering from Polycystic Ovarian Disease have lower metabolism and thus, reducing weight is an ordeal.
Many women tend to grow thick facial hair or chest hair. Such a condition discourages the person to go out in public. It leads to social ostracizing which further bears severe effects on one's mental health.
PCOS mostly affects women belonging to the childbearing age. As a result of this syndrome, females stop ovulating. Conception becomes extremely difficult as the syndrome may lead to infertility.
Polycystic Ovarian Disease can result in Type 2 diabetes or even cardiovascular problems. If not diagnosed and treated at an early stage, it might lead to ovarian cancer. There is hardly any preventive measure to counter the chances of such a syndrome, but certain alterations in your diet under the guidance of a dietician and regular exercising can improve your health.

MD - Ayurveda Scholar, Diploma In Skin Aesthetics, Cosmetology and Trichology, Diploma In skin aesthetics, Diploma In cosmetology, Diploma In Trichology, Diploma In Nutrition & Diet Planning, Bachelor of Ayurveda, Medicine and Surgery (BAMS)
People with bulging waistlines no longer need to undergo a surgical liposuction technique. There are non-surgical procedures available now that can bring down abdominal fat.
Procedure of Non-Surgical Tummy Tuck:
The procedure involves two processes: fat reduction and skin tightening. It is also known as sculpting.
Fat Reduction: The first step in this type of treatment is Fat Reduction. The procedure for fat reduction in a non-surgical tummy tuck is done by working on fat cells. This is done by specialised devices which exclusively target fat cells and don't disturb the surrounding tissue. Once the procedure is over, the lymphatic system metabolizes it. However, this takes time. Some doctors also do it by melting the fat with laser . The technique may differ depending upon the amount of fat and other health conditions of the body.
Skin Tightening: During or after the reduction of fat, the skin gets saggy and bulgy. Skin tightening helps tighten the sagging skin. This can be done by using radio frequency, laser , or ultrasound. All these techniques induce collagen production helping in tightening of the skin.
How Long Does the Result Last?
Despite all the technical excellence and promising results, it is natural for any aspiring candidate to ask as to how long does the result of such tummy tuck last.
The similarity between a surgical tummy tuck and a non-surgical tummy tuck is that in both cases fat has to be worked upon and the skin has to be tightened.
However, the procedure and processes differ. Candidates aspiring to remove fat from their waistline or other areas and achieve a sporty belly need to know that it is difficult to maintain the results of even a surgical tummy tuck, if there is a fluctuation in lifestyle and diet.
This implies that the candidate has to maintain a stable weight after the procedure in order to achieve long term effects One also needs to follow a healthy diet, exercise regularly, and abstain from snacking, smoking, and drinking. If a person can do that, he/she can achieve long term results.
Conclusion:
Whether it is surgical or non-surgical fat reduction or skin tightening, it is always advisable to consult an experienced and skilled Medical Practitioner. If a person goes back to his or her old lifestyle and does not do anything to maintain his weight and diet, the bulge in the treated area may return. The result of such treatment depends on the maintenance of weight and lifestyle to a large extent. Visit your nearest and reputed Medical Cosmetologist to understand what suits you best.

M.Sc - Dietitics / Nutrition, Diploma in Diet and Nutrition, B.Sc. - Dietitics / Nutrition, National Diabetic Educator Program
Dietitian/Nutritionist, Pune
Diabetes is a chronic disorder that is gradually gripping a vast majority of the world population. Various etiological factors ranging from an inactive sedentary lifestyle to improper food habits can cause diabetes. It is not a single disease, but a group of multiple metabolic disorders that affect various systems of the body.
Commonly presenting symptoms of diabetes include polyuria – excessive urination, polydipsia – excessive thirst and polyphagia – excessive hunger.
Complications of a hyperglycemic state can be acute or long term. Acute complications include a serious condition called as diabetic ketoacidosis. Long term complications include diseases of the cardiovascular system, nephropathy, neuropathy, skin infections etc.
Sedentary lifestyle has a huge effect on the development of this disease. Lack of exercise or any active movement, prolonged office hours, stress, over eating, especially junk food consumption cause an overall increase in the prevalence rate of diabetes.
An increase in the normal sitting time has also been found to be linked with an incidence of type 2 diabetes. In an individual with a routine exercise schedule of 2-3 hours, if the sitting time is more than 4-5 hours, then the risk of diabetes is high.
Since the human body needs to spend more active time in breaking down and absorbing sugars, increased sitting time exerts more pressure on the insulin producing cells. This leads to an increased risk of developing diabetes.
The main contributor to development of the insulin resistance and a defective glucose intolerance is obesity. When the insulin secretion becomes insufficient to overcome the insulin resistance, glucose intolerance further progresses to cause type – 2 form of diabetes.
Sleep deprivation is also known to cause a pre-diabetic state. When the body is deprived o sufficient amount of sleep, then an insulin-resistance like state can develop. Insulin facilitates the absorption of glucose in the body. In case of insulin resistance, the normal functioning of the hormone is hampered, which results in a high blood sugar.
Chronic stress levels can also interfere with the body's ability of regulating blood sugar. This condition occurs due to the increase the hormone cortisol. This hormone's rise in the body can trigger a high blood sugar response. Hence, in a high stress condition, the body is unable to decrease its blood sugar level back to normal.
Also, during stress, a person may tend to over eat. Commonly in an anxious state, an individual tends to consume high calorie foods. Simultaneously, the physical activity levels of the body are also reduced. This behavior can invariably lead to cause insulin resistance.
Diabetes can be controlled by adapting various lifestyle modification techniques, with regular exercise and consuming an appropriate diet being the primary measures. Exercising control on stress, appropriate sleep and an active lifestyle can help in overcoming the risk of complications and living a normal life.
Iron is definitely one of the most important ingredients and nutrients that we require. Most of the health problems in the world are caused due to iron deficiency, including low immunity and anaemia, among many others. The lack of iron can lead to a variety of development delays and can also affect the haemoglobin levels in the blood which gives rise to symptoms like dizzy spells and fatigue.
So what are the underrated facts about iron that we need to know? Read on to know more:
1. Transport of Oxygen: Iron is credited with the transport of oxygen within the human body. It is a well-known fact that all the cells, atoms and tissues in our body need oxygen in order to grow and maintain livelihood. The red blood cells in our body are a good source of this oxygen as they contain an iron rich protein called haemoglobin. This element is what takes the oxygen which is later released in a more targeted manner. While two grams of oxygen can exist in the cells at any given point, this supply can diminish if the dietary iron intake reduces which can lead to a condition called anaemia.
2. Production of Energy: Iron is also an element that helps in the metabolism which has great implications for the various organs and muscles of the human body. The cells of our body are known to burn these calories in the diet so as to create energy which activates these organs. If the iron resources become low in these cells, then the process does not take place in a proper manner, which can lead to symptoms like fatigue before the organ functionality gets compromised.
3. Iron Rich Food: The kind of foods and materials contain iron include legumes, lentils, fish, tofu, seafood, pork, soybeans, liver, green vegetables like spinach and ladies fingers, raisings, strawberries, and other fortified food like cereals. It is a well-known fact that plant foods tend to contain lower levels of iron as compared to animal foods like red meat. Also, there are many spices that are rich in iron including cumin and cardamom, which can be used on a daily basis to pepper your salads and stir fry preparations.
4. Cooking and Storage: Iron usually gets sucked out of food when the food is cooked for long or processed and packaged under highly intense condition or with excessive salt additives. Also, when you cook plant sources too much, then the iron can escape by way of the water that it leaves which evaporates.
Find out a good way to bring iron into your diet, but remember that too much of iron can also lead to toxicity.
A good night's sleep is very essential for the body and mind to recharge and be ready to function to its full extent each day. Though the constant change in lifestyles have removed the fixed sleep hours, it is still advisable that for a healthy lifestyle, about 7 to 8 hours of sound sleep is essential. Studies reveal that about 60% of the UK population is sleep deprived, getting 6 or less hours of sleep. Further, studies have shown that there is a good correlation between a person's food habits and the sleep pattern.
While some foods are good at inducing sleep, there are others which help you reduce the fatigue that sleeplessness brings in. The following is a list of foods with the most significant benefits outlined :
Fruits:
- Cherries: Cherries contain melatonin which controls our biological clock. Often used to combat jetlag, melatonin improves sleep duration and quality of sleep.
- Bananas are loaded with potassium and magnesium, which are very good for cardiovascular health and cognitive functioning. They are believed to induce peaceful sleep.
- Mangoes help by boosting the immune system and providing a good sleep.
- Blueberries - they are believed to reduce oxidative stress and muscle cell inflammation
Milk - A glass of warm milk incudes sleep. Add a pinch of cinnamon and see yourself sleep even better. Scientists believe that tryptophan and serotonin do the magic. Not just milk, even other dairy products like cheese improve your sleep.
Fish - The salmon, sardines, and tuna are rich in omega-3 fatty acids and also contain vitamin B6. Both these are believed to improve cognitive state and are believed to induce a restful sleep.
Nuts - Be it walnuts or pecans or cashews, all nuts contain a soothing effect. They are a good source of tryptophan, which is an amino acid responsible for sleep. This releases melatonin and serotonin which regulate the biological clock and manage sleep patterns.
Herbal tea - For instance, chamomile tea and valerian tea act as a mild sedative and encourage a healthy sleep. The whole act of brewing the tea with the aroma wafting through the air is believed to promote a soothing effect too. Green tea is also considered to be a sleep-inducing agent.
It is always advised to maintain a lifestyle that allows you to recharge your body with the required amount of sleep. The benefits of a good night's sleep cannot be denied or hidden. On rare occasions, these alternatives could come in handy, both to induce sleep and to fight the fatigue arising out of a lack of it. If you would like to consult with me privately, please click on 'Consult.'
View All Feed
Near By Clinics