Personal Statement
To provide my patients with the highest quality dental care, I'm dedicated to the newest advancements and keep up-to-date with the latest health care technologies.
...more
To provide my patients with the highest quality dental care, I'm dedicated to the newest advancements and keep up-to-date with the latest health care technologies.
More about Dr. Satish
Dr. Satish is a venerable Ophthalmologist in Noida who has an experience of 40 years in restoring eyesight. He completed MBBS from RMCH Medical College Ranchi in 1977 and MS in Ophthalmology from Moti Lal Nehru Medical College, Allahabad in 1988. He had received the honour of being the Allahabad University Topper. He is a professional member of All India Ophthalmological Society, IMA Academy of Medical Specialities, Life Membership of IMA, Delhi Ophthalmological Society and Delhi Medical Council.
Dr. Satish provides his patients with services like Eye Check-up, Laser Cataract Surgery, Phacoemulsification Surgery, Vitreo-retinal Surgery, Eye Muscle Surgeries, Eyelid Surgeries, Lasik Surgery treatment, Oculoplastic Surgery, Reduced Vision treatment, treatment of Squint, Retina and Lasik Surgery, Refractive Surgery, Visual Field Testing, Age-related Macular Degeneration treatment, Blepharoplasty Procedure, Canaloplasty Procedure, Corneal Surgery, Diabetic Retinopathy Lasers, Endoscopic Dcr Procedures, Orbital & Optic Nerve Decompression Procedure, Otoplasty Surgery, Computed Corneal Topography Procedure, Fibromyalgia treatment, High End Cso Slit Lamp Procedure and Eye Ultrasound.
Dr. Satish is available at J.P. Medicare, C - 471, opposite to City Magistrate Office, C - Block, Noida Sector - 19, Noida. Visiting hours: Monday-Saturday, 10 AM-1 PM and 5 PM-8 PM.
Info
Education
MS - Ophthalmology - Moti Lal Nehru Medical College, Allahabad - 1988
MBBS - RMCH Medical College Ranchi - 1977
Languages spoken
English
Hindi
Awards and Recognitions
Allahabad University Topper
Professional Memberships
All India Ophthalmological Society
IMA Academy of Medical Specialities
Life Membership of IMA
Delhi Opthalmological Society
Delhi Medical Council
Location
Book Clinic Appointment with Dr. Satish
C - 471,?Opp. City Majistrate Office,?C - Block,?Noida Sector - 19

,

Noida
Get Directions





+2


Consult Online
Text Consult
Send multiple messages/attachments. Get first response within 6 hours.
7 days validity
•
₹300 online
Consult Now
Phone Consult
Schedule for your preferred date/time
10 minutes call duration
•
₹400 online
Consult Now
Video Consult
Schedule for your preferred date/time
10 minutes call duration
•
₹500 online
Consult Now
Services
Submit Feedback
Patient Review Highlights
"Very helpful"
1 review
Reviews
User
Feb 9, 2018
He is very courteous and professional. He gave me elaborate explanation.. I highly recommend doctor.
Feed
Don't get alarmed by the discharge. It is just like Water tank .If it is full it starts overflowing. More specially at night because at night you dream about your girl friend or any actress you like. If it is coming out itself without masturbating no problem. If even if you masturbating 2-3 times a month no problem. Whatever weakness you feel it is Psychological. Because according to Local Hindu or Muslim Mythology it is very dangerous for your health. It is all wrong. You can contact me.
1
person found this helpful
Refraction is a test for eye examination, which measures prescription for eyeglasses or contact lenses for individuals. The test can be performed by either an ophthalmologist or optometrist or in layman terms, an eye doctor.
Procedure for the test
In this test, the individual sits on a chair, which has a special device attached to it, called the refractor or phoropter. The individual has to look through the device and properly focus on an eye chart which is exactly 6 meters or 20 feet away. This device has lenses of various strengths that can be moved into the individual's view. The test is conducted on one eye at a time. The doctor will be asking the individual about the chart whether it appears clearer or less clear, thereby determining the refractory error of the eye.
No special preparation is required for this test and also this test does not cause any discomfort. The purpose of the test is to determine whether the individual has a need for glasses or contacts or not. In other words, it checks if the individual has a refractory error or not.
How can the results be inferred?
If the vision without glasses is normal, it means that the refractive index is zero and the vision should be 20/20. This means that one can read a one-centimeter letter at a distance of six meters.
If an individual has a refractive error, a combination of lenses will be required for a 20/20 vision. In case of a refractive error, there would be a prescription and that would have in it a series of numbers describing the power of the lens required to correct the vision.
Abnormal results can be due to the following reasons
Other reasons that cause abnormal results can be
Macular degeneration causing loss of sharp vision
Corneal infections or corneal ulcers
Retinal detachment, which means separation of the retina from its supporting layers
Retinitis pigmentosa or damage of the retina
Blockage of a small artery carrying blood to the retina or retinal vessel occlusion
One should have an eye examination conducted every three to five years even if they suffer from no serious eye problem. However, after the age of 40, one should schedule eye appointments every year and have a test for refraction error of glaucoma conducted.
In case you have a concern or query you can always consult an expert & get answers to your questions!
2486
people found this helpful
Glaucoma is a serious eye condition in which the optic nerve gets damaged and the situation gets worse over time. If untreated, individuals may go permanently blind. Most individuals, with glaucoma, have no previous symptoms or warning signs of this disorder and this is the reason why it is important to have regular eye check-ups.
Causes of glaucoma
Eyes have a liquid called aqueous humor. This fluid flows out of the eyes through mesh like channels for proper lubrication of the eye. However, there can be situations in which these channels may get blocked. In such a case, there would be a build-up of this liquid, thereby causing an increase in fluid pressure. This is usually a major cause of glaucoma. Although there has been no elaborate evidence of what exactly causes this blockage, doctors have noticed that this can be inherited.
Other less common causes include:
Any sort of blunt injury or chemical injury to the eye
Blocking of blood vessels inside the eye
Other inflammatory conditions
Improper eye surgery
Types of glaucoma
There are mainly two kinds of glaucoma than can occur:
Open-angle glaucoma: This is the most common kind of glaucoma and is also called wide-angled glaucoma. In this kind, the tubular meshwork through which the liquid flow occurs is normal. However, the fluid flow isn't the way it should be.
Angle-closure glaucoma: This is also known as acute glaucoma or chronic angle closure. In this case, the liquid is not able to drain properly because of the angle between the iris and the cornea being too narrow, thus causing the iris to be in the way. This can cause a sudden build-up of pressure, thereby leading to chronic glaucoma.
Facts about glaucoma
This disorder usually has no previous signs or symptoms and occurs all of a sudden.
This disorder mainly affects individuals above 40 years of age.
Glaucoma can be inherited.
People with diabetes have chances of suffering from glaucoma.
If not treated early, it may lead to permanent blindness.
Symptoms of glaucoma
Usually there aren't many symptoms to warn people about this disorder. However, one of the first signs is definitely losing peripheral or side vision. Other symptoms might include
Chronic vision loss
Visibility of halo around lights
Narrowed vision
Glaucoma is treated by any of the three methods:
Prescription eye drops in order to reduce eye fluid formation, thereby resulting in outflow increase
Laser surgery
Microsurgery
If you wish to discuss about any specific problem, you can consult an Ophthalmologist.
2630
people found this helpful
Refractive surgery is the term used in describing various surgical procedures to correct vision problems like near-sightedness, far-sightedness, presbyopia and astigmatism. This surgery can be performed in order to reduce the dependence on prescription lenses. There are a few kinds of refractive surgeries that can be performed among which LASIK surgery is the most common. Other types of refractive surgeries include intraocular lens procedures, which maybe more beneficial according to the needs of the individuals.
LASIK surgery
In this surgical procedure, near-sightedness, farsightedness, presbyopia and astigmatism can be corrected by laser. A microkeratome blade or a femtosecond laser is used to create a thin flap in the cornea. The corneal tissue underneath the flaps is then removed using excimer laser. After this, the flaps are laid back in place, thereby covering the removed corneal tissue. In case of near-sighted people, LASIK is used in order to flatten the cornea, which is too steep and in case of farsighted individuals, steep cornea is required. Also by smoothing irregular cornea, astigmatism can be corrected.
In order to consider LASIK eye surgery, one should first evaluate if the LASIK surgeon is right for them or not. After this, the procedure includes an examination of eye health, the kind of vision correction required, and the amount of corneal tissue removal required. Determination of other health factors that may cause disqualification of LASIK surgery is also necessary or there may be hazardous circumstances.
Other laser surgeries
It may so happen that an individual might not be qualified for LASIK. However, they might qualify for other laser eye surgeries like photorefractive keratectomy (PRK), LASEK and Epi-LASIK.
Other options
Individuals can also opt for surgeries that are non-laser for correction of their vision. An individual's eye-structure and prescription are considered in order to determine what procedure would suit them best.
Common facts about LASIK
It is a procedure which is outpatient, which means that individuals do not have to stay overnight at the surgery centre.
This surgery usually requires less than 10 minutes and does not require anaesthesia. So individuals are generally awake during the surgery. In case of cornea reshaping, each eye requires about one minute.
This surgery does not require time to heal. The healing process starts almost immediately after the procedure is completed. However, individuals may experience blurred vision and fluctuations in vision for a few weeks.
It is important that individuals schedule regular follow-ups after the surgery. Vision usually becomes stable and entirely clear within a period of six months. In case you have a concern or query you can always consult an expert & get answers to your questions!
2820
people found this helpful
Cataract usually affects people who are above 40. It is a blurring of the eye's lens, which lies at the back of pupil and iris. It is the most usual cause behind the loss of vision for people above 40. Research also states that it is a major cause of blindness in the world.
Types of cataracts:
Subcapsular cataract: People who are diabetic and those are taking high steroids are more prone to subcapsular cataract. In this type, the cataract develops at the back of the lens.
Nuclear cataract: A nuclear cataract is related to aging. It usually affects the central portion of the lens of the eye.
Cortical cataract: It is a white opacity, which begins from the periphery of the lens and spreads up to the center of the lens in a spot-like manner. It usually affects the cortex of the lens.
Symptoms:
In the beginning, cataract affects a small portion of your eye and affects your vision.
Your vision gradually gets blurred.
Too much exposure to the light might cause glare.
In nuclear cataract, you may notice a short-lived improvement of your near vision.
In subcapsular cataract, you cannot notice any symptoms in the initial days.
Cause of cataract:
The lens inside our eyes acts like a camera and it is made of protein and water. The protein helps in keeping the lens clear. But with aging, the protein may start to form a lump, which causes cloudiness in the eye area. With time the cataract spreads all over the lens and creates more cloudiness, which ultimately leads to blindness. The factors which usually trigger cataract are
Age
UV rays from sunlight
Consumption of high dosage steroids medicines
Statin medicines
History of eye inflammation or any eye injury
History of eye surgery
Too much consumption of alcohol
Hormone replacement therapy
Family history of cataract
Prevention of cataract:
It cannot be guaranteed whether cataract can be prevented or not. A study shows that cataract is caused due to the oxidative changes in the lens of the eye. Nutrition studies have shown that consuming vegetables and fruits, which are high in antioxidants, may help in preventing cataract. Dietary intake of vitamin E, carotenoids lutein, and zeaxanthin from supplements and food items can decrease the risk of developing a cataract. Sunflower seeds, spinach and almonds are good sources of vitamin E. Kale, spinach, other leafy green veggies are the good sources of zeaxanthin and lutein. Food items that contain Omega-3 fatty acids and vitamin C decrease the chances of cataract.

Last, but not the least, when you step out, always wear a sunglasses, which has the ability to block UV rays. If you wish to discuss about any specific problem, you can consult an Ophthalmologist.
2375
people found this helpful
Also termed as diabetic eye disease, this is a disease in which the retina gets damaged due to diabetes. This usually leads to blindness. In most cases, as inferred from various studies, this affects people who have had diabetes for more than 20 years. Diabetic retinopathy can also be a problem for women during pregnancy. With proper monitoring and treatment, this disease can be cured. One major way to prevent this disease could be by regulating diabetes.
Signs and symptoms
Like many other eye disorders, this too has no warning signs. However, in general, people with macular edema are likely to have blurred vision, making it hard for the individuals to carry out tasks like driving and reading. In most cases, if not treated, the situations may worsen with time.
Stages of disorder
Initial stage: In the initial stage, it is called non-proliferative diabetic retinopathy. There are generally no visible symptoms and patients may even have a normal 20/20 vision. The only way to detect non-proliferative diabetic retinopathy is by fundus photography in which the microscopic bulges that are filled with blood can be detected in the artery walls. In case, the patient suffers from reduced vision, to see the back of the eye, a fluorescein angiography is performed. This way the blocked and narrowed retinal blood vessels are visible. The lack of blood flow due to blocked blood vessels is called ischemia. Macular edema can occur at any stage of non-proliferative diabetic retinopathy. In this condition, the contents of the blood vessels leak into the macula region, thereby causing blurred vision, distorted images, etc. In such cases, optical coherence tomography can be carried out to show the areas in which retinal thickening has occurred.
Second stage: The second stage is termed as proliferative diabetic retinopathy. In this stage, occurrence of new abnormal blood vessels is seen. These form at the back of the eye. These blood vessels are fragile and hence can easily burst and bleed, thereby causing the vision to blur. If this occurs for the first time, it may not be severe. Only a few specs of blood or spots floating on the visual field of the patients can be noticed. Within a few days, these spots may enlarge and the leakage of blood may increase, which can impact vision. The blood might take a few days till a year to clear entirely. In some circumstances, the blood might not clear at all. If you wish to discuss about any specific problem, you can consult an Ophthalmologist.
2512
people found this helpful
Amblyopia is decreased vision in one or both eyes due to abnormal development of vision in infancy or childhood. It is commonly known as lazy eye, in which a child's vision does not develop properly, usually in one eye. If it is left untreated, a child's vision will never develop correctly in the affected eye.
What are the types of Amblyopia?
There are several different types and causes of Amblyopia, such as Strabismic Amblyopia, Deprivation Amblyopia and Refractive Amblyopia. The end result of all forms of Amblyopia is reduced vision in the affected eye(eyes).
How does Lazy Eye occurs?
Lazy eye occurs when your brain favors one eye, often due to poor vision in your other eye. Eventually, your brain might ignore signals from your weak or lazy eye. The condition can result in vision impairment and loss of depth perception.
What are the Symptoms of Lazy Eye?
Lazy eye may be hard to detect until it becomes severe. Early warning signs include:
Tendency to bump into objects on one side
An eye that wanders inward or outward
Eyes that appear not to work together
Poor depth perception
Double vision
Squinting
What Causes Lazy Eye?
A number of conditions and factors can lead you to rely on one eye more than the other. These include:
Constant strabismus or turning of one eye
Genetics or a family history of lazy eye
Different levels of vision in each of your eyes
Damage to one of your eyes from trauma
Drooping eyelids
Corneal ulcer or scar
Eye surgery
Vision impairment, such as nearsightedness, farsightedness, or astigmatism
How is Amblyopia diagnosed?
When it first occurs, parents and children often don't notice the condition. It's important to get routine eye exams as an infant and child, even if you show no outward symptoms of eye problems.
Family history of amblyopia is a risk factor for the condition.
How Is Lazy Eye Treated?
Glasses/Contact Lenses
Eye Patch
Eye Drops
Surgery
Other treatments include:
Atropine penalization therapy (also used for maintenance)
Optical blurring through contact lenses or elevated bifocal segments
If you wish to discuss about any specific problem, you can consult an ophthalmologist.
2421
people found this helpful
Near By Doctors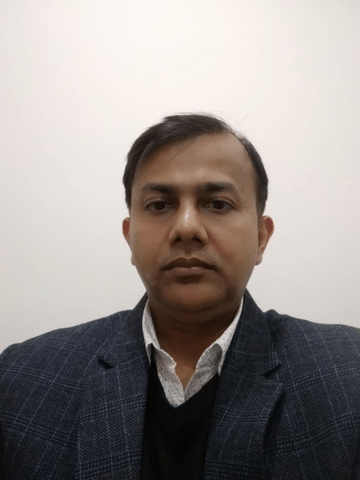 MBBS, DNB Ophtalmology, Phaco Felllowship
Ophthalmologist
Book Appointment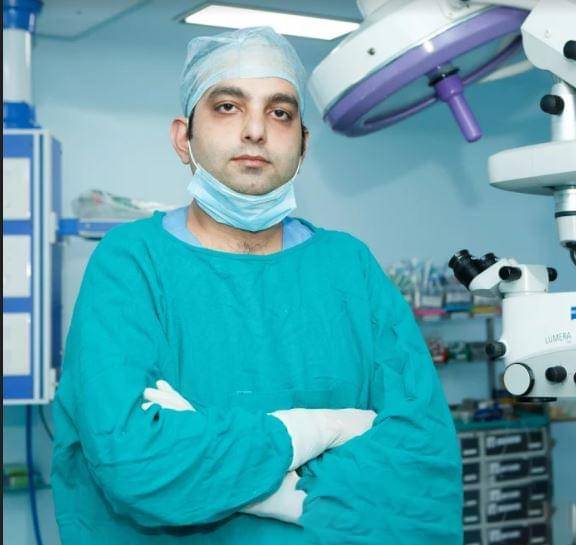 MBBS, MS - Ophthalmology, DNB, FICO(UK)
Ophthalmologist
Book Appointment