About
Our medical care facility offers treatments from the best doctors in the field of Psychiatrist . We like to think that we are an extraordinary practice that is all about you - your poten...
...more
Our medical care facility offers treatments from the best doctors in the field of Psychiatrist . We like to think that we are an extraordinary practice that is all about you - your potential, your comfort, your health, and your individuality. You are important to us and we strive to help you in every and any way that we can.
More about Ashwani hospital
Ashwani hospital is known for housing experienced Psychiatrists. Dr. Saurabh Vatts, a well-reputed Psychiatrist, practices in Noida. Visit this medical health centre for Psychiatrists recommended by 99 patients.
Location
Noida,
Uttar Pradesh
-
201301

Get Directions
Doctor in Ashwani hospital
MBBS, DNB (PSYCHIATRY)
Psychiatrist
Services
Submit Feedback
Submit a review for Ashwani hospital
Your feedback matters!
Write a Review
Feed
Nothing posted by this doctor yet. Here are some posts by similar doctors.

MA - Psychology, PG Diploma in Counselling & Psychotherapy, Certified NLP Master Practitioner, Certified Advanced Life Coach, Certified Clinical Hypnotherapist, Certified Psychometric Tool Analyst, Certified Wellness Coach, Certified Leadership Coach, Certified Naturopath
Hi lybrate-user, First we should understand why we get angry very often -due to over expectations from other -due to ineffective communication -due to fickle mind -due to overthink so first you should calm your mind. You should do daily meditation and also practice deep breathing because it will calm you. Remember my words we can not change our thought process with any medicine and thought process can be changed by changing our life style. Take care.
Dear Lybrate user Conventional approach- detailed psychiatric evaluation and interventions Metabolic approach-this is functional medicine approach to address root causes of psychiatric disorders. For this OAT test is beneficial, But urine sample is sent to USA, not available in India. Read about OAT test and psychiatric disorders.
You may think that it is just a harmless drink or two at the end of the day to help you relax. it's just a few drinks when you get together with friends. or it's just that you need to get rid of the office stress.. We all need to catch a break sometimes, which makes our favorite brand of drink our best friend. Trouble starts when 'a drink or two' moves to a level where you can't hold the drink anymore. It affects your ability to think straight and take decisions that you may regret in retrospect. Alcoholism not only has serious health consequences but also can ruin your life and relationships. Don't tread down the path of self destruction, or this is what you'll find
1. Conflict: It is not a coincidence that fights are common when one or both partners are caught up with alcohol abuse. It is said that if there is too much alcohol in your system, it hampers with your ability to make rational decisions. It allows you to become inconsiderate about others, and give more importance your addiction over their requirements. It, to an extent, numbs you to what others feel, and makes you drink even more.

2. Financial loss: Alcohol costs money. And the more you spend to keep up with your addiction, the more money flows out of your monthly household expenses, monthly savings and retirement plans. And this money literally goes down the drain. Like any other addiction, once you start alcohol abuse, you need it everyday. Drinking may go on to impact your ability to hold on to your job as no one will eventually want to hire someone who has alcohol on their breath at 9am during client meetings. Alcohol is a strict restriction in certain professions where you may put other people at risk. At the very best, you'll be left with a warning. At the worst, you'll lose your job and end up with no work and no money to support your addiction.
3. Accident prone: In 2014, 9,967 people died in drunk driving crashes - one every 53 minutes. This may sound only like a statistic to you - until you speak to the families who lost their loved ones or have to see them suffer through loss of limbs or brain function to bear lifelong suffering. And as far as you are concerned, you may end up seeing the wrong end of a prison. Such things have a profound impact on your relationship - many of which fail to last through the ordeal.
4. Infidelity: You've seen it a thousand times in movies - which actually might get reflected in reality, if you wake up next to someone whose name you don't know.
5. Infertility: Alcohols and babies don't mix. Too much alcohol intake can stop women from making and keeping a baby.
6. Divorce: An alcoholic husband or wife is a valid ground of mental trauma applicable in a divorce.
Want to get rid of your alcohol problem? Consult our specialists today.

It is normal to feel nervous before an interview or be anxious about something, but letting that fear take over you is not normal. If your worries and stress interfere with your day-to-day life, you may be suffering from an anxiety disorder. Fear not, this is treatable with homeopathy.
Here are a few homeopathic remedies to help calm an anxious person.
Kali Phosphoricum: Kali Phosphoricum is a potassium phosphate that helps calm people when overwhelmed by anxiety attacks. This is suitable for people who are easily stressed, over sensitive, insecure, irritable and despondent. It also helps deal with the after effects of grief and fright. Physical ailments such as fatigue, dullness and lack of energy that are a result of anxiety can also be treated with this bio-chemic salt.
Aconite Napellus: Aconite Napellus is made from a purple flowering plant by the same name. it has a number of uses, primary among which is to control anxiety. This is one of the best homeopathic remedies for sudden, intense anxiety attacks and for post traumatic anxiety. It also helps deal with after effects of anxiety such as memory weakness, restlessness, oversensitivity and spells of rage.
Argentum Nitricum: Argentum Nitricum is also known as nitrate of silver. This is helpful in cases where anxiety makes a person insecure and unsure of what to do. When you're anxious, you are likely to crave for something sweet and feel very hot. Both these are cyclic symptoms of anxiety, and can worsen the situation if not dealt with. However, Argentum Nitricum helps calm the digestive effects of sugar and cool the body to keep anxiety levels in check.
Arsenicum Album: Arsenicum Album is a constitutional remedy that can treat both chronic and acute problems. This works well on people who are worried about safety and security. If issues like health, money and break-ins are the cause of your anxiety, this homeopathic remedy is ideal for you. It also helps deal with restlessness.
Calcarea Carbonica: This homeopathic ingredient is made from the middle layer of sea shells. When it comes to anxiety, Calcarea Carbonica is well suited for people who are scared of change and over controlling. This anxiety is accompanied by excessive sweating due to any exertion and stubbornness. Such people are also often afraid of animals and of the dark and get easily confused.
One of the biggest advantages of homeopathy over allopathic treatment is the absence of side effects when taken in low doses. However, even homeopathic medication can have side effects when taken in high doses. Therefore, it is a good idea to consult a doctor before self medicating with homeopathy.
1
person found this helpful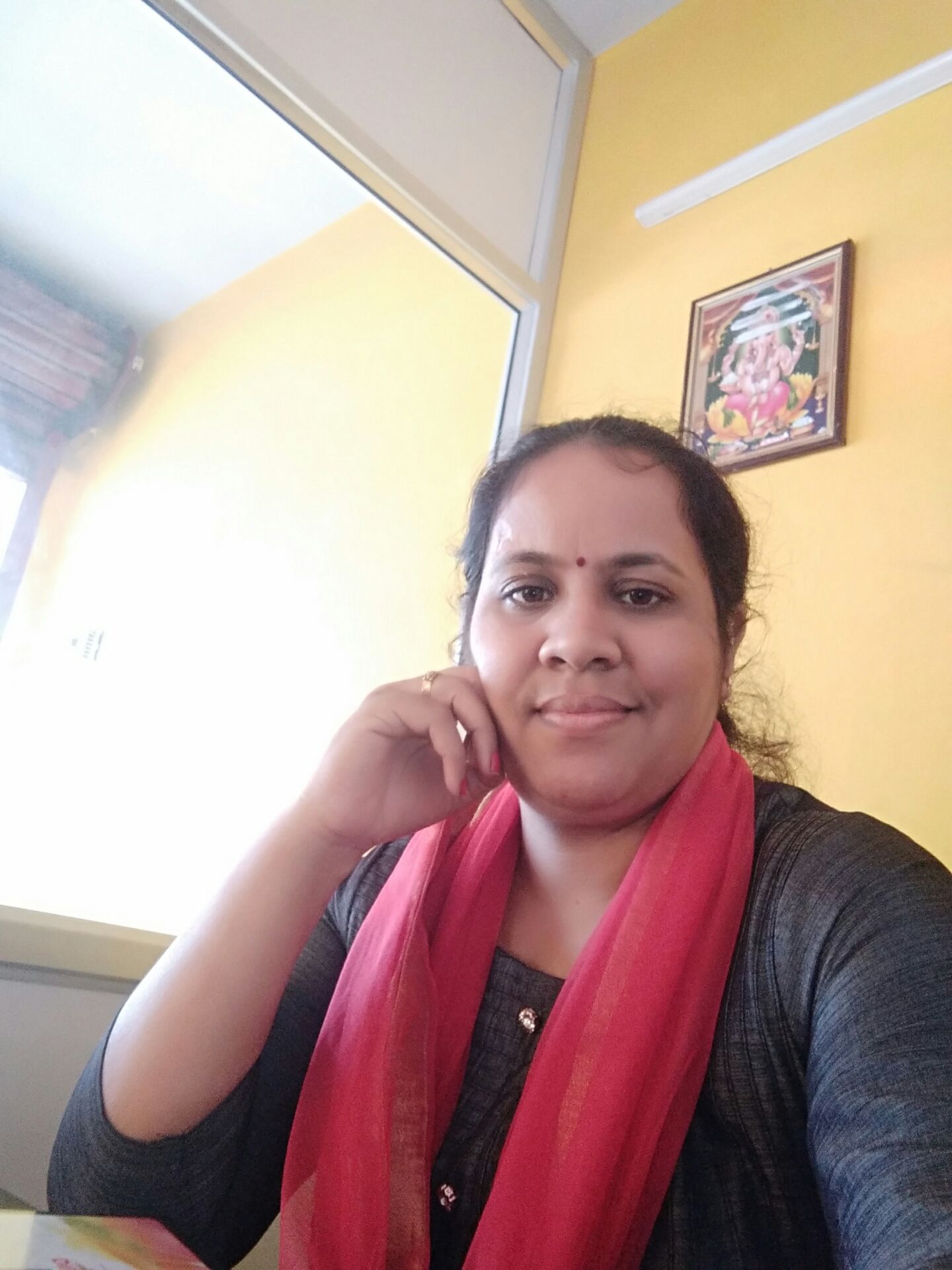 MS - Counselling & Psychotherapy, Master of Arts In Clinical Psychology, Bachelor of Arts - Psychology & English Literature
Hi lybrate-user! Along with medication you can undergo psychotherapy and counseling for the same to overcome anxiety associated panic attack either online or you can undergo the same at your locality from a Professional Psychologist or online Psychologist as well based on your comfort. If you are interested you can contact me either through text chat or online consultation yes you are most welcome. Take care. Be relaxed. There is solution to each and every problem. Kindly seek the appropriate treatment on time.
Emotional issues like the ones you have mentioned, related to events like exams, are psychological in nature and need to be dealt with accordingly. That is, through good and proper counselling and guidance. There's no medicine that can be prescribed or a mixture that can be made at home to handle such issues.
Masters in Clinical Psychology, Masters in Applied Psychology, Bachelor with Psychology
Yes It is possibility of psychotic disorder. You should go for psychiatrist or clinical psychologist for proper diagnosis and treatment.
घबराहट एक ऐसी बीमारी है जिसकी वजह से कई बार खतरनाक स्थिति पैदा हो जाती है. इसको हमलोग आम बोलचाल की भाषा में तनाव, अवसाद या चिंता भी कह कर पुकार सकते हैं. देखा जाए तो घबराहट अपने आप में एक बिमारी तो है ही लेकिन साथ ही कई बीमारियों की जड़ भी है. इस बिमारी में हमें मुख्य रूप से दुःख, बुरा महसूस करना, दैनिक गतिविधियों में रुचि या खुशी ना रखना आदि लक्षण दिखाई पड़ते हैं. जाहिर है इससे हम भी इन सभी बातों से भी लगभग परिचित ही होते हैं. यदि ये लक्षण थोड़े समय तक दिखाई दें तो ज्यादा परेशान होने की बात नहीं है लेकिन जब यही सारे लक्षण हमारे जीवन में अधिक समय तक रहते हैं तब ये हमें बहुत अधिक प्रभावित करते हैं. ये स्थिति बेहद तनाव से भरी होती है. विश्व स्वास्थ्य संगठन के अवसाद की परिभाषा के अनुसार दुनिया भर में अवसाद सबसे सामान्य बीमारी है. आपको जानकर हैरानी होगी कि दुनिया भर में लगभग 350 मिलियन लोग घबराहट या इससे संबन्धित अन्य अन्य बीमारियों से प्रभावित हैं. घबराहट एक मानसिक स्वास्थ्य विकार है जो कि कुछ दिनों की समस्या न होकरके एक लम्बी बीमारी है. आइए इस लेख के माध्यम से घबराहट के लक्षणों पर एक नजर डालें ताकि इस संबंध में जागरूकता फ़ेल सके.

घबराहट के लक्षणों की शुरुवात-
घबराहट अपने सामान्य रूप में अवसाद जैसा ही लगने वाली एक और समस्या है मूड का उतार-चढ़ाव. लेकिन आपको बता दें कि ये अवसाद से अलग है. मूड का उतार-चढ़ाव तो हम अपने सामान्य और स्वस्थ जीवन में भी अनुभव करते ही रहते हैं. लेकिन हमारे दैनिक जीवन में आने वाली चुनौतियों के प्रति हमारी अस्थायी भावुक प्रतिक्रियाएं अवसाद को जन्म नहीं दे पाती हैं. जैसे कि जब हमारे किसी करीबी की मौत होती है और हम दुखी होते हैं तो वो भावना अवसाद की श्रेणी में नहीं आती है. लेकिन यही दुःख जब लम्बे समय तक बरकरार रह जाती है अवसाद की समस्या हो सकती है. आइए इस लेख के माध्यम से हम घबराहट के लक्षणों पर एक सरसरी नजर डालते हैं.

घबराहट के लक्षण-
1. घबराहट के शिकार व्यक्ति के चेहरे पर आमतौर पर एक तरह के उदासी का भाव नजर आता है.
2. इससे प्रभावित व्यक्ति थकान का भी अनुभव करते हुए देखे जा सकते हैं.
3. इसके मरीजों में ये भी देखा गया है कि इनको ध्यान केंद्रित करने में परेशानी होती है.
4. इन लोगों की मानसिक स्थिति के कारण इन्हें अक्सर दुखी रहते हुए देखा जा सकता है.
5. इसके पीड़ितों में आमतौर पर दिखाई देने वाले लक्षणों में से एक गुस्सा भी है.
6. जिन लोगों को घबराहट की समस्या होती है वो चिड़चिड़े से रहते हैं.
7. घबराहट के शिकार व्यक्ति में हताशा भी आमतौर पर दिखाई देने वाला लक्षण है.
8. आम तौर पर हम लोग त्योहारों या नया मौकों पर आनंददायक या मजेदार गतिविधियों में भाग
लेते हैं जिससे कि एक तरह की ताजगी मिलती है.
9. तनाव के दौरान लोगों को बहुत अधिक नींद या बहुत कम नींद आने की समस्या होती है.
10. तनाग्रस्त व्यक्ति के ऊर्जा में कमी स्पष्ट तौर पर देखी जा सकती है.
11. ये लोग अक्सर अस्वस्थ भोजन की लालसा करते हैं.
12. हमेशा चिंतामें डूबे रहना भी घबराहट का ही एक लक्षण है.
13. कटा-कटा सा और दूसरों से अलग रहना भी एक कारण है.
14. डिप्रेशन से परेशान व्यक्ति के अंदर बेचैनी जैसे भाव भी देखे जाते हैं.
15. उन लोगों को स्पष्ट रूप से सोचने या निर्णय लेने में भी परेशानी का सामना करना पड़ता है.
16. इन सब कारणों से वो काम या स्कूल में खराब प्रदर्शन करते हैं जिससे उनकी परेशानी बढ़ जाती है.
17. घबराहट का शिकार व्यक्ति अपराधबोध से ग्रसित होता है.
18. परेशानियों से तंग आकर उनके मन में आत्मघाती विचार भी आते हैं.
19. आम तौर पर तनाव से पीड़ित लोगों के सिर या मांसपेशियों में दर्द रहने की शिकायत भी होती है.
20. कई बार घबराहट से परेशान व्यक्ति दवा या शराब का दुरुपयोग भी करता है.
2
people found this helpful
Seems like your anxiety is provoked by a single dose of irrelevant medication. Don't worry it can be treated easily with proper counseling and medication. You need to consult right doctor for this who understand it properly and make you understand as well. Consult a psychiatrist nearby or online so that detail discussion and evaluation is done and accordingly treatment can be suggested as treatment depends on the many factors including past history, family history, severity of illness, duration and many other factors which can only be evaluated by a experienced psychiatrist.
Stammering or stuttering is a type of speech impairment where sounds or syllables are repeated involuntarily or there are unintended gaps in between words when the person is unable to make the desired sound. People develop stutters due to genetic flaws, motor functioning defects, coordination problems or due to psychological stressors. The condition can result in anxiety, depression and withdrawal from verbal communication.
How does homeopathy help?
A stutter can be practiced away or corrected by speech therapy but there is no specific medicine that can be used to cure stammering. Homeopathic medicines can provide relief from the symptoms by fixing flawed nervous functions, improve motor coordination and modify the vocal apparatus. Different homeopathic treatments can be used depending on the nature of the condition.
The following is a list of homeopathic remedies and lifestyle changes that can be used to address the problem:
1. Foods rich in vitamin B6 like nuts, fish, bananas and chicken should be consumed regularly by children who have a stutter to help with motor functions.
2. Adults should avoid caffeine, tobacco and other recreational drugs as they cause hyper-stimulation of the nervous system.
3. Stramonium(jimsonweed) can be used when the stammering is violent and the person distorts his facial muscles heavily in order to be able to speak.
4. Lychopodium (clubmoss) can be useful for stammering as well as depression, memory weakness and sleep problems. This is especially helpful if the patient struggles with the last few words of a sentence.
5. Spigelia is beneficial for a mild stutter at the beginning of a sentence, often followed by undisturbed speech.
6. Causticum is prescribed when emotional excitability causes stammering, twitching of the facial muscles or problems in the vocal chords.
7. Staphysagria can aid in reducing social anxiety which often causes stammering i.e. the stammer only appears while interacting with strangers or authority figures.
8. Nux vomica (strychnine) is the medicine to use when stammering is a result of extreme stress or over work.
9. Fright or shock often causes speechlessness or stammering. Aconite can provide immediate relief in such cases.
10. Lachesis is an effective homeopathic medicine when the patient stutters over specific letters or syllables.
11. Gelsemium is used to treat stuttering after severe viral infections when the patient complains of a heavy tongue and lack of general coordination.
435
people found this helpful
View All Feed
Near By Clinics