Personal Statement
To provide my patients with the highest quality healthcare, I'm dedicated to the newest advancements and keep up-to-date with the latest health care technologies.
...more
To provide my patients with the highest quality healthcare, I'm dedicated to the newest advancements and keep up-to-date with the latest health care technologies.
More about Mr. Kiran Kadam
Mr. Kiran Kadam is a popular Psychologist in Chawadi Naka, Navi Mumbai. You can meet Mr. Kiran Kadam personally at Sanskruti Clinic in Chawadi Naka, Navi Mumbai. Book an appointment online with Mr. Kiran Kadam and consult privately on Lybrate.com.

Lybrate.com has a nexus of the most experienced Psychologists in India. You will find Psychologists with more than 30 years of experience on Lybrate.com. Find the best Psychologists online in Navi Mumbai. View the profile of medical specialists and their reviews from other patients to make an informed decision.
Info
Languages spoken
English
Hindi
Location
Book Clinic Appointment with Mr. Kiran Kadam
Services
Submit Feedback
Submit a review for Mr. Kiran Kadam
Your feedback matters!
Write a Review
Feed
Nothing posted by this doctor yet. Here are some posts by similar doctors.

BASM, MD, MS (Counseling & Psychotherapy), MSc - Psychology, Certificate in Clinical psychology of children and Young People, Certificate in Psychological First Aid, Certificate in Positive Psychology, Positive Psychiatry and Mental Health
Dear, stress is simply a reaction to a stimulus that disturbs our physical or mental equilibrium. In other words, it's an omnipresent part of life. A stressful event can trigger the? fight-or-flight? response, causing hormones such as adrenaline and cortisol to surge through the body. A little bit of stress, known as? acute stress? can be exciting? it keeps us active and alert. But long-term, or? chronic stress? can have detrimental effects on health. You may not be able to control the stressors in your world, but you can alter your reaction to them. I need to know, what are the causes with which you are stressed? once you know the reason, you will be able to adjust with it with some tips and tricks. Please let me know the details. Take care.
Asked for male, 19 years old from Allahabad

the pitch of voice is determined by lots of things like genetics, hormones, etc. Males are usually appreciated for thick husky voice, and females for sweet voice. I am surprised u want a sweet voice, like female. U can t do anything about nature, so enjoy what u have and live happily
Asked for male, 22 years old from Nagpur

Hello, take Anacardium 30, 5 drops once daily for 10 days. Bacopa monnn. Q, 10 drops with water twice daily. Do meditation for half an hour in the morning daily. revert me after 10 days.
1
person found this helpful

To flush out ganja from the body follow: A normal healthy, in shape person can rid their body of toxins in 4-6 weeks with a great diet, water and plenty of exercise. Increase your intake of water, take vitamin B SUPPLEMENTS, exercise is best way to get rid of it, Needless to say, tea is a natural detoxing agent. From green tea to jasmine, to black tea to white tea, be sure to drink a few cups a day to get incredible amounts of antioxidants, electrolytes and even vitamin c. All of these varieties will increase your metabolism and help you detox your body from marijuana, naturally.
2
people found this helpful
Shared 1 year ago • Featured Tip

MBBS, M.Sc - Dietitics / Nutrition
Dietitian/Nutritionist, Delhi
अधिकांश लोगों का मानना है कि मानसिक विकार असाधारण हैं। परंतु मानसिक विकार सामान्य और व्यापक हैं। वास्तव में, वे कैंसर, मधुमेह या हृदय रोग से ज्यादा आम हैं। मानसिक बीमारी एक ऐसी बीमारी है जो सोच और / या व्यवहार में गंभीर गड़बड़ी का कारण बनती है, जिसके परिणामस्वरूप जीवन की सामान्य मांगों और दिनचर्या से निपटने में कठिनाई होती है।
मानसिक बीमारी के 200 से अधिक वर्गीकृत रूप हैं। कुछ अधिक सामान्य विकारों में अवसाद, द्विध्रुवी विकार, मनोभ्रंश, सिज़ोफ्रेनिया और चिंता विकार शामिल हैं। लक्षणों में मनोदशा, व्यक्तित्व, व्यक्तिगत आदतों और / या सामाजिक वापसी में परिवर्तन शामिल हैं। किसी विशेष स्थिति या घटनाओं की श्रृंखला के कारण अत्यधिक तनाव से मानसिक स्वास्थ्य समस्या हो सकती है। पर्यावरण संबंधी तनाव, आनुवांशिक कारकों, जैव रासायनिक असंतुलन या इनका संयोजन मानसिक बीमारी का कारण हो सकता है।

मानसिक बीमारी का निदान निम्नलिखित लक्षण दर्शाते हैं कि आप या आपके प्रियजन को चिकित्सकीय या मानसिक स्वास्थ्य पेशेवर से बात करनी पड़ सकती है:
- भ्रमित सोच
- लंबे समय तक अवसाद (उदासी या चिड़चिड़ापन)
- अत्यधिक उतार या चढ़ाव की भावनाएं
- अत्यधिक भय, व्यग्रता और चिंताएं
- समाज से दूरी बनाना
- खाने या नींद की आदतों में आकस्मिक बदलाव
- अत्यधिक क्रोध की भावनाएं
- विचित्र विचार (भ्रम)
- उन चीजों को देखना या सुनना जो नहीं हैं (मतिभ्रम)
- दैनिक समस्याओं और गतिविधियों से निपटने में असमर्थता बढ़ रही है
- आत्मघाती विचार

मानसिक बीमारी का इलाज
आपका उपचार आपकी मानसिक बीमारी के प्रकार और इसकी गंभीरता पर निर्भर करता है। कई चिरकारी बीमारियों की तरह मानसिक बीमारी को चलते इलाज की आवश्यकता होती है। कई मानसिक स्थितियों का इलाज एक या अधिक निम्नलिखित उपचारों के साथ किया जा सकता है:
1. मनोवैज्ञानिक चिकित्सा: डॉक्टर, मनोवैज्ञानिक या अन्य स्वास्थ्य पेशेवर व्यक्तियों से उनके लक्षणों और चिंताओं के बारे में बात करते हैं और उनके बारे में सोचने और प्रबंधित करने के नए तरीकों की चर्चा करते हैं।
2. औषधि-प्रयोग: कुछ लोगों को कुछ समय तक दवा लेने से मदद मिलती है; और दूसरों को निरंतर आधार पर आवश्यकता हो सकती है।
3. सामुदायिक सहायता कार्यक्रम: सहायता कार्यक्रम विशेष रूप से आवर्ती लक्षण वाले लोगों के लिए महत्वपूर्ण हैं या जिनकी मानसिक विकलांगता है। इस समर्थन में जानकारी, आवास, उपयुक्त कार्य, प्रशिक्षण और शिक्षा, मनोवैज्ञानिक पुनर्वास और आपसी सहायता समूहों को खोजने में सहायता शामिल हो सकती है।
4. औषधि-प्रयोग हालांकि मनोरोग दवाएं मानसिक बीमारी का इलाज नहीं करती हैं, वे अक्सर लक्षणों में काफी सुधार कर सकते हैं। मनश्चिकित्सा दवाएं अन्य उपचारों जैसे मनोचिकित्सा को अधिक प्रभावी बनाने में मदद कर सकती हैं।
सबसे सामान्यतः इस्तेमाल की जाने वाली कक्षाओं में से कुछ में शामिल हैं:
5. एंटी-डिप्रेसन्ट दवाएं: अवसाद, चिंता और कभी-कभी अन्य परिस्थितियों का इलाज करने के लिए एंटीडिप्रेसन्ट का उपयोग किया जाता है। वे उदासी, निराशा, ऊर्जा की कमी, ध्यान केंद्रित करने में कठिनाई और गतिविधियों में रुचि की कमी जैसे लक्षणों को सुधारने में सहायता कर सकते हैं। एंटीडिप्रेसन्ट की लत नहीं हैं और निर्भरता नहीं पैदा करते हैं।
6. एंटी-व्यग्रता दवाएं: इन दवाओं का उपयोग चिंता विकारों के इलाज के लिए किया जाता है, जैसे कि सामान्यकृत चिंता विकार या आतंक विकार। वे व्याकुलता और अनिद्रा को कम करने में भी मदद कर सकते हैं दीर्घकालिक एंटी-डेंटिटी ड्रग्स आमतौर पर एंटीडिप्रेसन्ट होते हैं जो चिंता के लिए भी काम करती हैं। दीर्घकालिक एंटी-व्यग्रता ड्रग्स आमतौर पर एंटी-डिप्रेसन्ट होते हैं जो चिंता के लिए भी काम करती हैं।
7. मूड स्थिर करने वाली दवाएं: मनोदशा स्टेबलाइजर्स का उपयोग आमतौर पर द्विध्रुवी विकारों के इलाज के लिए किया जाता है, जिसमें उन्माद और अवसाद के वैकल्पिक एपिसोड शामिल होते हैं। अवसाद का इलाज करने के लिए कभी-कभी मूड स्टेबलाइजर्स का इस्तेमाल एंटीडिप्रेसन्ट के साथ किया जाता है।
8. मनोविकार की दवाएं: मनोवैज्ञानिक दवाओं का प्रयोग आमतौर पर मनोवैज्ञानिक विकारों, जैसे कि सिज़ोफ्रेनिया के इलाज के लिए किया जाता है। मनोवैज्ञानिक दवाओं का उपयोग द्विध्रुवी विकारों के इलाज के लिए भी किया जा सकता है या अवसाद का इलाज करने के लिए एंटीडिप्रेसन्ट के साथ प्रयोग किया जा सकता है।
9. मनोचिकित्सा: मनोचिकित्सा, जिसे टॉक-थेरेपी भी कहा जाता है, में आपकी स्थिति और मानसिक स्वास्थ्य प्रदाता के साथ संबंधित मुद्दों के बारे में बात करना शामिल है। मनोचिकित्सा के दौरान, आप अपनी स्थिति और आपके मूड, भावनाओं, विचारों और व्यवहार के बारे में जानें। अंतर्दृष्टि और ज्ञान आपको लाभ के साथ, आप मुकाबला और तनाव प्रबंधन कौशल सीख सकते हैं। अंतर्दृष्टि और ज्ञान से, आप तनाव से निपटने और उसका प्रबंधन करना सीख सकते हैं।
मनोचिकित्सा अक्सर कुछ महीनों में सफलतापूर्वक पूरा हो सकता है, लेकिन कुछ मामलों में, दीर्घकालिक उपचार की आवश्यकता हो सकती है।
3957
people found this helpful
Asked for female, 25 years old from Kolkata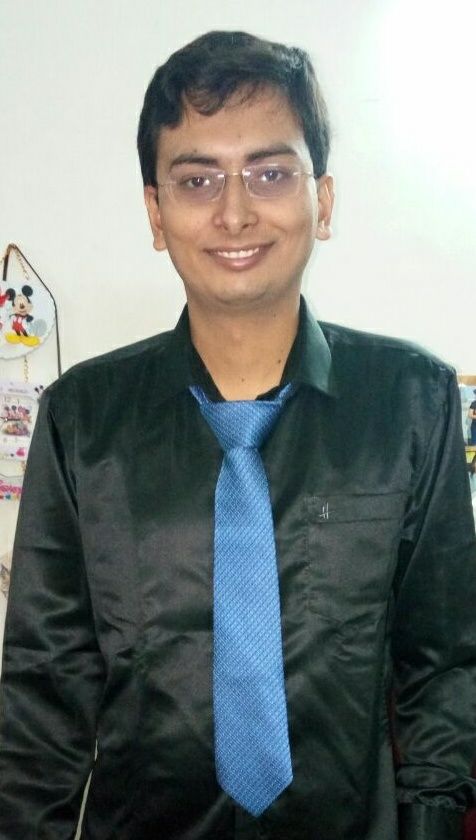 MBBS Bachelor of Medicine and Bachelor of Surgery, Diploma In Psychiatric Medicine
You need to consult a Psychiatrist. Regular Medicine along with counselings will be very helpful. You might not require diazepam inj everytime.
2
people found this helpful
Shared 4 months ago • Featured Tip

Person suffering from depersonalization disorder often feels detached from their thoughts and also have a strange feeling that you are being separated from your emotions and your body. Feeling disconnected from his or her surrounding environment is one of the main symptoms of depersonalization disorder. An affected person might feel like an alien, live in a world of fantasy and fear of getting crazy or depressed, anxious and panicky. A patient with depersonalization disorder does not lose his contact with reality and realizes that his perceptions are unreal. This health condition is a form of dissociative disorder, where the brain gets affected.
Treatment: People seeking treatment for depersonalization disorder are primarily concerned with the associated symptoms such as anxiety and disorder. Treatment is required when the disorder is recurring or long lasting, and when the symptoms cause severe distress. The aim of the treatment is to eliminate all causes of stress when the symptoms show up. The method of treatment depends on the nature of the triggers and on the severity of the symptoms. Here is a list of the most effective treatment methods:
Psychotherapy: Psychotherapy is an effective treatment procedure for depersonalization disorder. Psychological techniques are used to help an affected person recognize his feelings and for communicating his thoughts to a therapist. Thoughts which may lead to depersonalization experience are expressed by a person in this process. Cognitive therapy is utilized for changing dysfunction thought patterns in an affected person.
Medication: There are no medicines for the general treatment of depersonalization disorder. Several medicines are used to treat the symptoms. In patients who experience depression and severe anxiety, antidepressant and antianxiety medicines may be prescribed. Antipsychotic medicines are also used to cure disordered thinking and improper perception of reality.
Family therapy: Family therapy educates the affected person's family about the disorder, its causes and the family members learn how to recognize the symptoms.
Creative therapy: Creative therapies, such as art therapy or music therapy, enable a patient to recognize and express his feelings better in a creative and safe way.
Clinical hypnosis: This process involves intense relaxation, concentration and focus of attention in order to achieve an altered state of consciousness. This makes a patient more aware, and he can explore his thoughts and feelings, which have been absent from his conscious mind.
Complete recovery from depersonalization disorder is possible for most of the patients. The symptoms go away by themselves after treatment. Treatment makes a person more effective in dealing with stress or trauma, which might act as triggers for further recurrence of this disorder. Treatment is necessary and avoiding treatment might cause severe complications later. It is recommended to consult a doctor for the best treatment measures. In case you have a concern or query you can always consult an expert & get answers to your questions!
2444
people found this helpful

B.H.M.S., Senior Homeopath Consultant
You can take anacardium - 3x / 4 tabs thrice a day for one month. Revert back after one month with feedback.
View All Feed
Near By Doctors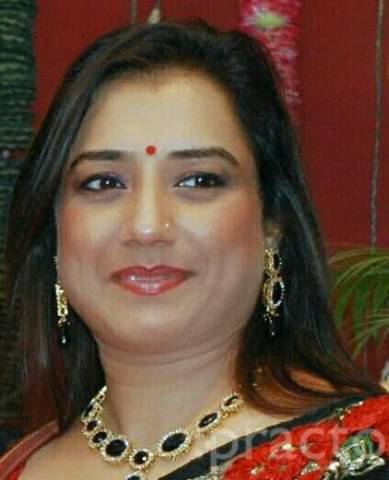 M.A Clinical Psychology, Integrated Clinical Hypnotherapy, Post Graduate Diploma in Child Guidance
Psychologist
Healing Touch Counselling Centre,
Book Appointment