About
Customer service is provided by a highly trained, professional staff who look after your comfort and care and are considerate of your time. Their focus is you.
...more
Customer service is provided by a highly trained, professional staff who look after your comfort and care and are considerate of your time. Their focus is you.
More about Sanskruti Clinic
Sanskruti Clinic is known for housing experienced Psychologists. Mr. Kiran Kadam, a well-reputed Psychologist, practices in Navi Mumbai. Visit this medical health centre for Psychologists recommended by 54 patients.
Location
Navi Mumbai,
Maharashtra
-
410210

Get Directions
Doctor in Sanskruti Clinic
Services
Submit Feedback
Submit a review for Sanskruti Clinic
Your feedback matters!
Write a Review
Feed
Nothing posted by this doctor yet. Here are some posts by similar doctors.

MA - Psychology, PG Diploma in Counselling & Psychotherapy, Certified NLP Master Practitioner, Certified Advanced Life Coach, Certified Clinical Hypnotherapist, Certified Psychometric Tool Analyst, Certified Wellness Coach, Certified Leadership Coach, Certified Naturopath
Living with anxiety on a daily basis can be really stressful. And while you are dealing with anxiety it is very important not to sway away with the symptoms and commit yourself to a treatment. For instant release of anxiety you really don't need to go for a vacation or to the spa or a weekend retreat. It is easy to beat anxiety within 5-15 minutes from your home. So don't think and instantly reduce your anxiety to give yourself a wonderful day.

Here are 5 tips to instantly reduce your anxiety:

1. Meditation: Meditation for a few minutes daily helps relieve anxiety. As per a research, doing meditation daily changes the neural pathways of the brain thereby making it more flexible towards stress. Meditation is the simplest way to beat anxiety. All you have to do is just sit straight with feet on the floor and closed eyes. Next just focus your energy on reciting a mantra.

2. Deep Breathing: A 5 minute breathing regime is a sure shot to relieve anxiety. Sit straight with closed eyes and place your hands on your abdomen. First start with slow inhalation of air through the nose. Feel the breath through your abdomen and head and then reverse the process by exhaling it out through the mouth. Psychologists state that deep breathing helps to bring down stress and anxiety by lowering the blood pressure.

3. Laugh Aloud: A good laugh is nice way to shed off the stress and anxiety. When you laugh chemical endorphins are released which elevate your mood. A good laugh also lowers the cortisol levels which are the stress hormone.

4. Talk to someone: Distracting yourself by talking to friends and family helps. The mind starts wandering when in anxiety and alone and the effective technique to talk to some trusted person helps. The support you get from family and friends just boosts you back and wards you off from the symptoms. In case of a panic attack you can request the company of a friend and relative to watch over you.

5. Trick your Anxious Thoughts: Anxiety does not happen suddenly but is due to the mind's tendency to have negative thoughts spiraling day in and day out and the worse is that you have no control over the thoughts. Learn to tame these thoughts and the triggers which cause these to keep anxiety at bay. There are strategies which you can try to help you keep anxious thoughts away. There are:

a. Question yourself when you experience anxiety. A long checklist helps you make your thoughts more realistic.
b. Give affirmations to yourself that everything is okay, you will get over the situation. Usually affirmations are made to comfort one.
c. Know the physical symptoms as many times physical sensations like in case of a panic attack tend to trigger anxiety and stress. When you get used to the symptoms the mind does not send signals for anxiety to the brain. Create exercise to habituate yourself to a panic attack.

There is no cure for anxiety but the fastest way to get your anxiety under control is to simply manage it.
Depression is a serious yet common mental health problem that can affect all age groups ranging from young children to the elderly. It is found to be more common among women when compared to men. It can take a toll over one's peace of mind, physical health, interpersonal relationships as well as job performance (or academic performance). What is deceiving is, the person can also be functioning well, in which case, it can go unnoticed, leading to grave consequences. The good news is that depression is treatable and individuals are able to function much better with treatment. Affected individuals feel sad most of the time. He/she loses the ability to enjoy/be happy.
As a result of this, the daily activities that he/she participates in do not seem to appeal to him/her anymore. This is especially true in the case of socialising. The affected person will just seem to drop out of social circles. This can be said to be ironic because it is times like these when the individual with depression is in need of friends the most!
The individual seems to have an overriding belief that the status quo will not be altered by anything and he or she will be stuck in a rut in perpetuity. In other words, depressed people experience a perennial feeling of helplessness. Negative thoughts can also drive one to commit suicide.
A lot of people who have depression tend to experience a loss of energy. As a matter of fact, this is quite the case with men who enter a phase of depression, as the symptoms which are displayed by them can contrast sharply to those displayed by women. One of the reasons for men tending to report a higher chance of this than women is the fact that they are less likely to express feelings of self loathing. Rather, they usually talk about sleep problems and a loss of interest in things that once they might have found to be interesting or even captivating. They also gradually get quite irritable.
When it comes to women, guilt is quite likely to be felt. They may also sleep a lot longer than what is considered to be normal. Eating habits are a better indication of the presence or absence of depression than most people would realise. Overeating is one of the prime signs, especially in the case of women who are depressed. This leads to them putting on weight, as the rise in the intake of food is compounded by a drop in the amount of healthy physical activity. On the other hand, many may also experience loss of appetite, which over a period of time can even lead to weight loss. Some women who are depressed also complain of aches and pains in the body.
A few individuals who are depressed also complain of weird experiences, like being able to hear voices calling out to them, abusing them in dirty language, asking them to hurt themselves (hallucinations). Some may be found to be extremely suspicious about people around them.
Men and Women are different and so are their demands. In order to work through marriage, it just doesn't require love but also a level of right understanding. When you completely understand and realize your role in a relationship, you become more contended. In such a stable atmosphere you tend to grow closer.
Many times we tend to love our partner but we are not able to understand them. Love is just not enough to work through the relationship in today's scenario. Understanding is a multifaceted concept. It essential for a couple to learn each other's needs and wants. Every marriage requires the couple to walk on the same track rather than on parallel ones.
Having a right understanding is considered to be one of the basic aspects of being happy in a marriage. Thus, people who are high in EQ are not just able to understand their own emotions but those of other's as well. This quality helps them to form a better relationship with others. On the other hand, lack of understanding can stir up negative emotions.
1. Communication
Communication helps to open the path to right understanding. Only when you're able to communicate what you desire and what you expect from each other, you'll be able to reach to the same level. One of the reasons for lack of understanding is because of the power struggle. When the power struggle comes in between a couple they become emotionally charged and the ego tends to set in. Thus the couple tends to put each down.
Listening is an essential part of communicating; it is essential on the part of the partner to listen and comprehend what the spouse has to say rather than jumping to conclusions. It is necessary to pay attention to what the partner has to say.
2. Compatibility
The other reason can be compatibility problems, no matter how hard the couple tries; they are just not able to come to a common ground. However, if your partner is not supportive, it leads to less communication and can strain relationship both now and in the future. Thus, this is an unhealthy dynamic in any relationship and needs to be addressed to prevent damage or conflict. It is believed and portrayed by various movies and shows that the husband and wife are barely able to take a joint decision and are always bickering over small petty issues, which can be pointed to lack of understanding.
3. Emotional State
It is important on the part of the spouse to pay attention to a partner's emotional state and also provide an opportunity to let confide. Doing activities together and inspiring each other at every step to move forward can lead to happiness in marriage and makes the bond stronger.
4. Mutual Decisions
Listen to each other and try to take mutual decisions. Also, give each other the room to work things out. Take good care of details for each other. Also, try to together work out a schedule and dependably accomplish it.
In order to develop a stronger relationship, the couple should try and understand the root cause from where the problem arises. In case spouse is emotional and delicate, it is important to lend a sympathetic hand.
5. Empathy
When you try to appreciate one another, it can lead to new hope and you become eager to work on your marriage. Empathy is very essential to restore the level of understanding, only when you can put yourself in your partner's shoes and try to comprehend their viewpoint.
Understanding can be associated with very basic day to day activities or can be related to any major event in life. Many times even if a partner makes the effort to be a little understanding, the other partner is not appreciative of the fact and takes it for granted which can arise many new issues.
Lacking the right understanding can lead to unhappiness and discords. Due to that sometimes couple struggle throughout married life. So, we need to have the right understanding to resolve the disagreements at all level n earliest too. Every individual has some sort of understanding but having the right kind of understanding is what makes a couple stronger.
It is important to address the conflicts when they arise rather than ignoring the issues. Delay will lead to the piling up of issues and may become difficult to resolve. Don't wait to seek a relationship expert or professional marriage counselor when problems get out of hand.

MBBS Bachelor of Medicine and Bachelor of Surgery, MRCPsych, MSc Psychiatry
Benefits of tobacco cessation are many. You reduce your risk for hypertension, cancer, cardio-vascular diseases and other serious chronic diseases substantially, at whatever age you quit your nicotine habit. The earlier you quit, the more you benefit. If you quit before the age of 50, you bring down your risk of dying from smoking-related diseases by 50%. But if you've crossed 60, suffer from heart disease and/or hyper tension, you can manage these diseases better through tobacco cessation.
Here are a few other health benefits of stopping tobacco use:
Reduces risks of heart disease, cancer especially lung cancer and chronic obstructive pulmonary disease (COPD)
Cuts down risks of Impotence due to erectile dysfunction in men, and fertility problems in women
Optic neuropathy affects the optic nerve that conducts visual signals from the eyes to the brain
Cataract Macular degeneration is breakdown of the tissue at the back of the eye
Gum disease
Losing teeth early
Osteoporosis or spongy, thin bones
Complications in pregnancy i.e. women who smoke have more complications during pregnancy and have low-birth babies.
Your food and drink also tastes better once you kick the tobacco habit.
So, how can you stop smoking? Are there any medications and strategies available? The answer is a definite 'Yes'. Tobacco cessation has been honed into an art these days.
Clinics: There are tobacco cessation clinics that help you with tobacco cessation. These are manned by psychiatrists, who can provide detailed information, encouragement, and tips to stop smoking.
Medications: You can use many medicines while you're trying to stop smoking. This increases your chance of quitting and including nicotine replacement therapy (NRT). NRT can be in the form of gums, sprays, patches, tablets, lozenges, and inhalers. NRT is even available without a prescription. Medicines called bupropion and varenicline also very useful.
Electronic cigarettes: Electronic cigarettes or e-cigarettes are designed to look and feel like normal cigarettes. These contain a heating element that vapourises a solution and looks like smoke. Some may also contain low levels of nicotine. There is currently controversial evidence on their efficacy.
Counselling and behavioural therapy: They are both very effective too, especially if you are being guided by a cessation expert. He or she can help you with a personalised quit plan, including ways to cope with nicotine withdrawal. Apart from this, online support is also available for those who don't have the time or money to engage in personal, face-to-face counseling.


Master in Clinical Psychology, Dip. in child Psychology, Master in Sociology
Somatic symptom disorder is when you put so much focus on symptoms such as pain or fatigue that you have trouble functioning or experience severe emotional distress. You will be visiting the doctor a lot, completely unnecessarily and will waste a lot of money when you have no major health concerns. However, there are treatments, which can help you cope with this problem. Read further to find out what they are:
Symptoms
Worrying excessively about an illness, which has not yet occurred
Frequent health care visits
Fear of physical activity damaging your body
Fearing that the evaluation of doctors is not adequate
There are many more symptoms, which may indicate that you are suffering from somatic symptom disorder. However, the most important way of telling whether someone is suffering from somatic symptom disorder or not is to see whether the patient is overly worried about a physical problem, which has not yet occurred. One of the first steps in making sure that this does not happen is finding out what causes the problem and preventing it. Here are the causes of somatic symptom disorder.
Causes: As with other psychological disorders, the exact cause of somatic symptom disorder is not yet known. However, there are a number of factors which may increase the risk of it, such as:
Genetic and biological factors: These as well as an increased sensitivity to pain are some of the factors, which you have no control over.
Environment you grew up in: Just like the genes you have, the environment you grew up in and your family influence will have a major impact on whether you develop the condition as well.
Problems processing emotions: When people have problems processing emotions, their physical symptoms seem like a bigger problem than they actually are.
Treatment: Luckily, there are treatments for this disorder as well, which include.
Psychotherapy: Psychotherapy is the most common treatment used to help people with somatic symptom disorder.
Medications: Since depression and pain often occur when a person is suffering from somatic symptom disorder, antidepressants can be given as well.
BSMS, MSc psychology, MBA (Healthcare), P.hD in Psychology
Siddha Specialist, Coimbatore
This kind of anxiety problems has to be treated both with medications and life style changes. That would be appreciated if you can have consultation so that problem can be discussed in detail. As a siddha physician and a psychologist ,i have dealt so many people, in my experience, this is definitely curable but needs lots of patience and hope.
1
person found this helpful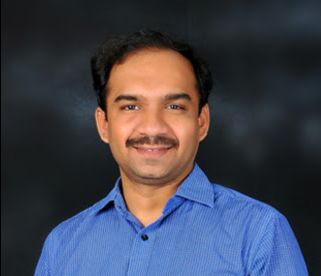 MD - Psychiatry, MBBS Bachelor of Medicine and Bachelor of Surgery
People experience different reactions with weed some develop intense fearfulness anxiety, hearing voices, behavioural problems with just one joint. Some find peace on smoking weed But on long term use weed causes decreased performance in job, studies by altering the brain circuits that are involved in memory processing, concentration and motivation. Weed is said to be gateway drug to other drugs, people who start using weed just don't stop with weed they will be hooked to other drugs. Take home message smoking weed is not good for mental health. As you mentioned people who smoke weed on long term prone to lung problems like COPD.
5
people found this helpful
It is normal to feel nervous before an interview or be anxious about something, but letting that fear take over you is not normal. If your worries and stress interfere with your day-to-day life, you may be suffering from an anxiety disorder. Fear not, this is treatable with homeopathy.
Here are a few homeopathic remedies to help calm an anxious person:
1. Kali Phosphoricum: Kali Phosphoricum is a potassium phosphate that helps calm people when overwhelmed by anxiety attacks. This is suitable for people who are easily stressed, over sensitive, insecure, irritable and despondent. It also helps deal with the after effects of grief and fright. Physical ailments such as fatigue, dullness and lack of energy that are a result of anxiety can also be treated with this bio-chemic salt.
2. Aconite Napellus: Aconite Napellus is made from a purple flowering plant by the same name. it has a number of uses, primary among which is to control anxiety. This is one of the best homeopathic remedies for sudden, intense anxiety attacks and for post traumatic anxiety. It also helps deal with after effects of anxiety such as memory weakness, restlessness, oversensitivity and spells of rage.
3. Argentum Nitricum: Argentum Nitricum is also known as nitrate of silver. This is helpful in cases where anxiety makes a person insecure and unsure of what to do. When you're anxious, you are likely to crave for something sweet and feel very hot. Both these are cyclic symptoms of anxiety, and can worsen the situation if not dealt with. However, Argentum Nitricum helps calm the digestive effects of sugar and cool the body to keep anxiety levels in check.
4. Arsenicum Album: Arsenicum Album is a constitutional remedy that can treat both chronic and acute problems. This works well on people who are worried about safety and security. If issues like health, money and break-ins are the cause of your anxiety, this homeopathic remedy is ideal for you. It also helps deal with restlessness.
5. Calcarea Carbonica: This homeopathic ingredient is made from the middle layer of sea shells. When it comes to anxiety, Calcarea Carbonica is well suited for people who are scared of change and over controlling. This anxiety is accompanied by excessive sweating due to any exertion and stubbornness. Such people are also often afraid of animals and of the dark and get easily confused.
One of the biggest advantages of homeopathy over allopathic treatment is the absence of side effects when taken in low doses. However, even homeopathic medication can have side effects when taken in high doses. Therefore, it is a good idea to consult a doctor before self medicating with homeopathy.

Fellowship in Neurological Rehabilitation , P.hD in Psychology , PG Psychology, PG Clinical Psychology , M.Phil - Psychology
Emotional abuse is a lesser known topic that is very important to talk about. Most individuals are oblivious to the fact that such a term even exists. This article is mainly about educating people about what emotional abuse is, how it affects children, thereby, affecting the upcoming generation altogether.
Like physical abuse, emotional abuse too is very real and harmful enough to cause enormous damage to a child's mental health. So what exactly is emotional abuse?
Any sort of persistent, emotional neglect or emotional maltreatment can become emotional abuse to children and may cause havoc in their emotional development. The world runs at a very fast pace and parents usually are caught up in earning well for the family, raising the children properly and transforming them into respectable adults. This entire process brings about enormous stress and frustration. As such, unknowingly or knowingly, these parents end up emotionally abusing their children. No, that is not the end of it. It is not only the parents who can cause emotional abuse but also there are numerous other factors to be considered.
So to make the explanation process easier, here are some points that explain what emotional or psychological abuse includes.
Scaring or humiliating a child deliberately and regularly
Isolating or ignoring a child
Telling a child that he/she is worthless, inadequate or unloved
Not providing the children an opportunity to express him/her by deliberately silencing them or making fun of their expression
Age inappropriate or developmentally inappropriate expectations from children. For example, making a child believe that topping the class is necessary and is a shame otherwise.
Overprotecting the child and hindering their exploration and learning
Preventing them from participating in an absolutely normal social interaction. For example, asking girls not to mix with boys and punishing them for doing so.
A child seeing or hearing utter ill-treatment of another child or person
Serious bullying by other children and cyber bullying
Threatening a child and calling names
Making a child perform any sort of action that might be degrading
Exposing a child to distressing interactions like domestic abuse or drug abuse.
Not expressing positive or congratulatory feelings to the child
Not showing any sort of emotional attachment or interactions with the child
Causing physical abuse to the child.
Trying too hard to control the child's life and not allowing him/her to recognize their individuality.
Yes, there is no such thing as good parenting or bad parenting. However, parents need to know how much any sort of emotional abuse may affect the future development of their child.
Nicotine addiction or tobacco addiction refers to an acute dependence upon tobacco products primarily due to the presence of the nicotine drug. In other words, nicotine addiction refers to an inability to stop using tobacco products despite the knowledge and awareness that it is harmful to you. While nicotine only induces addiction, it is the presence of other substances in tobacco which makes it damaging and injurious to health.
Nicotine has the tendency to produce effects in the brain, both physical as well as mind-altering, that give temporary satisfaction. This is precisely why people get hooked into the habit of tobacco consumption, which eventually leads to addiction. Unfortunately, stopping tobacco use immediately can also lead to several withdrawal symptoms, like agitation and restlessness.
Causes
The main reason why tobacco is so addictive is due to the fact that nicotine releases neurotransmitters such as dopamine in the reward centre of the brain, which in turn improves your mood and gives you temporary pleasure.
Causes of nicotine addiction can either be physical or behavioral, for instance, situations or feelings, which make you crave for tobacco. These include:
Specific times during the day, say after every meal or during breaks at work
While defecating
While drinking alcohol
Stressful or depressive situations
At the sight or smell of a burning cigarette
Peer pressure
While driving
Symptoms
Symptoms of nicotine addiction include:
You are unable to quit smoking despite frequent attempts.
You experience withdrawal symptoms after attempting to quit.
You continue to smoke despite the awareness that it is injurious to your health.
You forego social as well as recreational activities because of your need to smoke.
2
people found this helpful
View All Feed
Near By Clinics