Personal Statement
Our team includes experienced and caring professionals who share the belief that our care should be comprehensive and courteous - responding fully to your individual needs and preferences.
...more
Our team includes experienced and caring professionals who share the belief that our care should be comprehensive and courteous - responding fully to your individual needs and preferences.
More about Dr. Shrikhrishna
Dr Shrikrishna believes in offering the best Homeopathy consulting service based in Kamothe, Navi Mumbai. On our unique approach to facilitating a holistic healing and recovery for our patients. Homoeopathic treatment involves obtaining a complete picture of the patient. Dr Shrikrishna has completed her BHMS from Maharashtra University of Health Sciences, Nashik in 2003 and PGNAHI from National Academy of Homeopathy India in 2005. Dr Shrikrishna practices at All Is Well Homeopathy Clinic in Navi Mumbai and charges Rs600 as the consultation fee. Specialising in Homeopathy Dr Shrikrishna has been working as Consulting Homeopath at All Is Well Clinic since 2003. He is a registered medical practitioner under Maharashtra Council of Homoeopathy, 2004. Dr Shrikrishna has also been Third Merit Holder - National Academy of Homeopathy India in 2005. For a homoeopathic consultation, it is vital to communicate all the details of the problems that you are going through, be it physical, mental, emotional. Your own and your family medical history are also important. Your likes and dislikes, fears, anxieties, sleep pattern, dreams, food preferences and aversions, and any emotional factors will all be taken into account. Many times, the smallest detail, which you think is not worthy of mentioning, opens the door to the cure. With an experience of over 10 years, and several cases of successful cures with amazing authentic testimonials from patients to back us, we have commenced a new and optimistic approach towards enabling holistic health and healing through Homeopathy under the umbrella of All is Well Clinic. So if you are in Nashik then you can book an online appointment with the doctor.
Info
Education
BHMS - Mumbai University - 2003
PG - NAHI,Nagpur - 2005
Location
Book Clinic Appointment with Dr. Shrikhrishna
Shop No 20, Mansarovar Complex, Sector 34, Near Mansarovar Railway Station, Kamothe

,

Navi Mumbai
Get Directions


Consult Online
Text Consult
Send multiple messages/attachments. Get first response within 6 hours.
7 days validity
•
₹300 online
Consult Now
Phone Consult
Schedule for your preferred date/time
15 minutes call duration
•
₹300 online
Consult Now
Video Consult
Schedule for your preferred date/time
15 minutes call duration
•
₹600 online
Consult Now
Services
Submit Feedback
Submit a review for Dr. Shrikhrishna
Your feedback matters!
Write a Review
Patient Review Highlights
"Caring"
1 review
Feed
Urine is normally pale yellow or straw coloured. However, for various reasons, this can change. In fact, the change in the colour of urine is one of the first indications of a deeper underlying problem. This would also be one of the questions that the doctor would ask when suspecting any problem with the urinary tract, starting from infection to stones to cancer.
Hematuria is, therefore, a symptom and not a problem in itself. Some of the reasons for hematuria – presence of blood cells in the urine, producing a light pinkish urine, are listed below.
Urinary tract infections – starting from urethra all the way up to the kidneys

Glomerulonephritis
Prostate enlargement

Tumours/cancers in the kidney, bladder, or prostate

Heavy exercises causing trauma to any of the internal urinary tract organs

Bleeding disorders

Certain medications
As the disease progresses higher in the urinary tract, the severity of hematuria also increases. Though hematuria is a symptom in itself, there are some associated symptoms which are listed below-
Reduced appetite

Urge to urinate

Painful/burning urination

Feeling of incomplete emptying

Cloudy urine

Kidney pain (with stones especially)
Homeopathy believes in treating the person as a whole and not just the presenting symptoms. The doctor will ask a number of questions, some pertaining to unrelated organs, which will help them identify the reason for the hematuria. The treatment prescribed will be customised to the patient in question, but some of the common ingredients used in hematuria management are given below.
Hematuria from all causes can be managed with Terebinthina.

Bladder hematuria is better managed with Erigeron Canadense at 80% concentration while renal hematuria responds better to the same at 60% dilution.

Inflammatory hematuria can be reduced with Cantharis (80%)

Renal hematuria is better managed with Gossypium herbaceous (60%).

Renal colic with pain in the glans, groyne, and thighs responds well to Pereira brava.

Cocus cacti thrice a day is useful where there is itching of the urinary meatus along with the passing of red-coloured urine.

When there are small stones or sand particles in the urine along with pain at the end of the micturition process, Sarsaparilla thrice a day is known to be beneficial.

In some other people, Arnica Montana, Cantharis, phosphorus, and Hepar Sulphur are also used to relieve symptoms of hematuria.
As with any homeopathic treatment, the actual ingredient chosen would depend on the actual symptom that the patient presents with. Though these compounds are used, self-medication is not advisable. Talk to a specialized homeopath who will identify the right ingredient for a given clinical presentation.
5712
people found this helpful
The human body is a marvellous creation and functions in a highly synchronised and balanced way. Disease results when this balance is disturbed either due to infections, inflammations, trauma, autoimmune diseases, tumours. Whatever the reason, with any of these, the body has a strong immune system, which reacts to these changes and tries to ensure that balance is restored as quickly as possible and with minimal effect on overall bodily function.
While most of us have a natural tendency to do so, some have it weaker. This makes them more prone to infections and they take more time to repair and restore health. However, there are a number of supplements which can help to strengthen the immunity. These can be used with the consultation of a professional, and this can help improve overall health.
Homeopathy obviously fits into the class of therapeutic methods that augment the body's own defenses. A microdose of a substance heals the symptoms in large dose. Homeopathic medicines are both considerably smaller and safer in dose and more individualized to the person they are being used to treat.
Although homeopathic medicines are thought to stimulate the body's own defenses, how they do so remains a mystery. Homeopathic medicine do not simply stimulate the body's immune system to treat ill people, for they can also calm it when this is necessary for the healing of the individual.
People with auto-immune ailments suffer because their body's immune system is over-active and it attacks the person's own cells, not just bacteria, viruses, or foreign substances. Homeopathy believes that "like cures like." So in treating a disease, what it does is use small amounts of the substance that is known to induce the disease. This way, similar symptoms are induced and the disease is treated. Some of the most common homeopathic medicines are-
Allium Cepa: With winter setting in, more and more people are prone to developing a runny nose, nasal congestion, and teary eyes. So, with winter still around the corner, using allium cepa (small onion) helps build immunity by easing these symptoms. Keeping 3 to 5 pellets of this compound under the tongue can help control nasal congestion.

Oscillococcinum: Popularly known as Oscillo, this contains very small amounts of duck liver and heart. When used on the first couple of days with the onset of flu-like symptoms, this helps the body aches and fatigue disappear. It is proven to be safe, effective, and helps prevent further attacks of similar symptoms.

Gelsemium: Obtained from the vine Gelsemium sempervirens, this is useful to build immunity towards cold and flu symptoms. Keeping it under the tongue also helps relieve symptoms if they are already present and controls further attacks of flu-like symptoms.

Silica: This is responsible for stimulating the production of macrophages. These are a type of cells, which are essential for eating up bacteria and foreign bodies. It, therefore, helps improve immunity and fight infections.

Arsenicum Album (white arsenic): This is used in a variety of conditions ranging from anxiety to poisoning to digestive disorders.
While some people refer to most homeopathic medicines as immune stimulating, they are in fact immunomodulatory. Whether a person has an autoimmune disease or repeated infections, homeopathy can be used. A detailed discussion with a specialized homeopath would be the first step to identify what is the right compound to use.
5682
people found this helpful
The thyroid gland is an important hormone-producing gland and releases thyroxine, important for metabolism regulation. Increased or decreased amounts of it can cause symptoms starting from mood swings to altered reproduction.
One of the first symptoms of thyroid abnormalities is the presence of a thyroid nodule. These nodules can be cystic, firm, or solid depending on the underlying reason for the nodule. Hypothyroidism is more common than hyperthyroidism, and in an effort to produce more thyroxine, the gland swells producing the famous thyroid nodule. The nodule here is firm. In cases of infections, the nodules are more likely to be cystic. Cancerous thyroid nodules are hard.
In homeopathy, there is no general treatment and no specific remedies for any disease.
Rather, treatment is individualized. This means that the presentation of a disease in each patient is considered unique, and the homeopath prescribes remedies after an intimate consultation with each patient.
During the homeopathy consultation the homeopath considers more than just the symptoms of the disease. He also considers the disposition and constitution of the patient. This means that the homeopath approaches treatment by weighing the physical, mental and emotional states of the patient as well as the symptoms of the disease.
This approach leads to the prescription of a unique set of remedies for each patient. Therefore, two patients suffering from the same disease may receive two different sets of remedies from the same homeopath. Some of the proven homeopathic remedies for thyroid nodule are listed below-
Iodum: Hypothyroidism accounts for 80% of all nodules, and this is caused by iodine deficiency. Including iodine rich foods such as shellfish, iodized salt, and seafood will help compensate the reduced iodine levels in the body and improve production of thyroid.

Bromium: This gives the body the required amounts of bromium which is another nonmetal, similar to iodine. It is used to treat patients who present with symptoms of hyperthyroidism, including increased metabolic rate, heat intolerance and weight loss.

Calcarea carb: Obtained from oyster shells is useful in patients who present with symptoms of hypothyroidism. These people are depressed, nervous, fatigued with a poor body and mental response.

Lapis alba: Useful in tumours or nodules in a number of organs, it is also used when a patient presents with a thyroid nodule. It contains silico-fluoride salt of calcium and is useful in a number of cases where tumours are developing and also to resolve goitre.

Spongia: This marine creature soaks up the nutrients from under the sea and given its spongy nature, retains them for long periods. As it is rich in iodine and other nutrients, it is dried and used in powder form to treat thyroid nodules.

Lycopus: The flowering plant called bugleweed or Lycopus virginicus can be used in dried form or fresh form. Used as a tincture or a lotion, it is helpful in people who are irritable and present with respiratory problems. The nodules gradually reduce in size and the pulse and breathing improves.

Natrum muriaticum: In people with palpitations and exophthalmos, (bulging of eyes present along with swelling of the thyroid gland), who may also be very weak in appearance, Natrum can be used. If people have begun treatment with some other compound and discontinued, Natrum is indicated in these people too.
It is important to note, while these compounds are used, self-medication is not advised. Consult a specialized homeopath who will identify what will work for you, as each person requires customised treatment.
5533
people found this helpful
What is a Nasal Polyp?
If you have chronic obstruction of the nose, nasal voice, frequent sneezing, you could be having nasal polyps. It is worthwhile to understand that a nasal polyp is non-cancerous. It is a teardrop-shaped growth in the nasal cavity. At times, it forms in the sinuses or at the opening of the sinus into the nasal cavities. The polyp almost looks like a grape that has been peeled.
Allergies can cause a person a whole lot of trouble, to say the very least. Also, among the many things allergies can trigger such as hives and swellings which are coupled with irritation, nasal polyps are one of the many!
The symptoms of having nasal polyps include lacking a normal ability to smell as well as a person feeling that the nose is constantly dripping mucous, not a nice situation to have, at all! A person tends to have nasal polyps when there is an inflammation of the nose's lining. While there may be a number of reasons as to why exactly this takes place, homeopathic treatment has a very comprehensive answer for nasal polyps!
If the polyps are not treated by normal medicine, a person who has them would normally face the prospect of having to undergo surgery to get them removed. However, this is not the case at all, if homeopathy medicine is used to provide an answer to the issue.
The important thing about homeopathic medicine's treatment of nasal polyps is the fact that a person is not only treated for the polyps which are causing trouble to him or her but also for the initial condition which resulted in the polyps forming in the first place. Is this not a better solution? The conditions are likely to be sinusitis, asthma, among other ones.
When a case of having nasal polyps is being treated, the medicines which are most likely to be prescribed by a doctor are known by the names of Teucrium and Sanguinaria. When a person has lost any semblance of smell due to nasal polyps, the medicine to be made use of is likely to be Teucrium. On the other hand, when a person seems to keep falling ill due to catching colds quite often, then a medicine such as Sanguinaria should address this and the patient will be free from the irritation caused by polyps in the nose. After all, the freedom from polyps is really not valued until they are alive and well and are causing a lot of trouble for the person who has the misfortune of having them!
While such medication should only be taken as per the directives of a medical professional who is qualified in the field of homeopathy, it does do a person any harm to know of the medicines, in any case. After all, they may be the reasons why a person can retain peace of mind!
5164
people found this helpful
Virus, the bad ones, in particular, can have serious effects on the body, which a person would not like to have, in any case. This is surely true when the case of herpes zoster is being talked about. This form of herpes is commonly known as shingles. But what if there was a proper solution to this issue? When a person has blisters forming and causing a rash in a limited area, shingles is likely to be the cause of the same.

What is interesting to know too many people is the fact that the virus, which is responsible for shingles or herpes zoster is the same one which is the cause for chickenpox! This virus is never cleared out even when the symptoms of chickenpox have long left the body of the person who had it. As a matter of fact, in some cases, it does reappear and affects the body again except this time in the form of shingles. However, doctors do not know why this occurs. Is that not weird?

Most people who have the bad luck of dealing with shingles are over sixty years of age. While knowing all this is quite beneficial, what about the treatment of shingles?

When it comes to the homoeopathic treatment of shingles, there is a range of options, which can be made use of. That being said, it is of the highest importance to keep in mind the fact that medicine should only be taken as per the prescription of a trained professional in homoeopathic medicine. This is especially true as homoeopathic treatment is very subjective and under the wrong course of medication, the result is not likely to be desirable!

Arsenicum album is one of the most popular medicines from the homoeopathic field. In most of the cases, where it is ideally used, the patient is undergoing
pain
with a burning sensation on the affected area of the skin. When a rash begins to form, there is normally some
tingling
in the skin in the run up to it.
Homoeopathic treatment is so good that there is medicine to nip the problem in the bud before it has the chance to cause the affected person a whole deal of anguish. Aconite is the medicine, in this case.
Hepar sulphur and Rhus Toxicodendron are also used often over the course of treatment. The former is useful especially for people with unhealthy skin while the latter is commonly used for herpes of the face and around the joints. If you wish to discuss about any specific problem, you can consult a homeopathy and ask a free question.
5299
people found this helpful
For any advocate of a healthy diet plan, fruits shall always feature as the protagonist. Replete with essential body nutrients, fruits are indeed an important source of body fibers, essential salts and minerals. While the general assumption bids fresh fruits as the healthier alternative, dried fruits too have their fair share of health boosting properties.
However, before you can settle for one over the other, there are certain parameters that need to be inferred closely. It is only by comparing and contrasting the benefits derived from both fresh as well as dried fruits on basis of these heads that we can arrive at a given conclusion.
1. Nutrient density: Since fruits are by and large dense with health boosting components like nutrients, their calorie content on a relative scale is less. One advantage that fresh fruits have in this context is the water proportion in them. Due to the extraction of water from the dried fruits, calories get concentrated alongside the nutrients. This may prove disadvantageous for those trying to cut down the kilos. Fresh fruits on the other hand could benefit them as a sustainable source of energy.
2. Sugar content: When it comes to the density of glucose, fresh fruits and dried fruits, both are at par, essentially. At a given serving size, the sugar content of both varieties do not reflect much of a difference. Although the water content induces a sense of fullness and reduces the subsequent hunger pangs, consumption of fresh fruits also imparts volume.
3. Vitamins: Fresh fruits are extremely beneficial to deal with the problems of dehydration. They are laden with vital vitamins like A, B and C. Therefore, to beat the heat, nothing is as therapeutic as fresh fruits. Contrarily, dried fruits are deprived of their water content, which sometimes compromises their vitamin content since these vitamins are generally heat-sensitive. It also sucks out all of the folate in dried fruits. However, intake of apposite amounts can help in replenishing the vitamin levels that are obtained from the dried fruits.
If you wish to discuss about any specific problem, you can consult the doctor and ask a free question.
7913
people found this helpful
Some times with some individuals such things do happen when things don't go as per their wish or their plans and this builds up unnecessary stress. These negative feelings sometimes may appear insignificant to a layman but they are significant enough to increase stress and release of stress hormones in the body. In your case similar thing is happening. You are not able to deal with those negative feelings. Many people must have suggested you to make corrections in your thought process, or do YOGA or do meditation moreover you are yourself more or less aware of your situation but still you are not able to come out of it. In such cases homeopathy can surely help you provided you provide us all your health and stress related details which will help us find out a right homeopathic medicine for you that will help balance your stress hormones and you will be able to deal with it more positively. You should try homeopathy treatment for couple of months.
Near By Doctors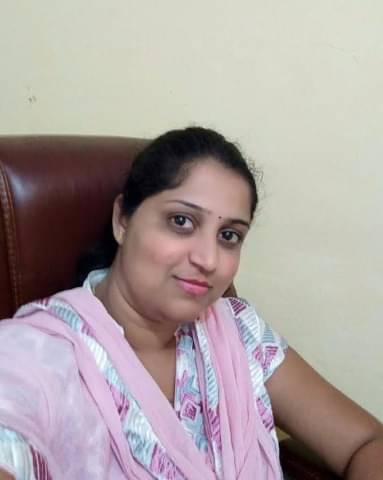 BHMS, MD - Homeopathy
Homeopath
Book Appointment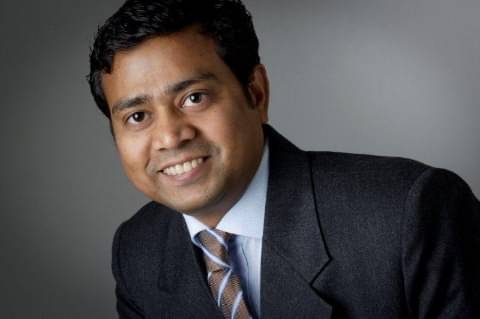 BHMS, VLIR Belgium, Canadian Academy Of Homeopathy
Homeopath
Book Appointment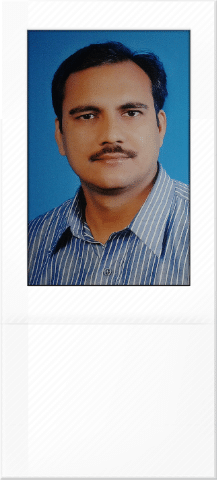 BHMS, PG.Hom (London), MD - Homeopathy
Homeopath
Dr.Kamlesh Giri's Homeopathy Clinic -Nerul branch,
Book Appointment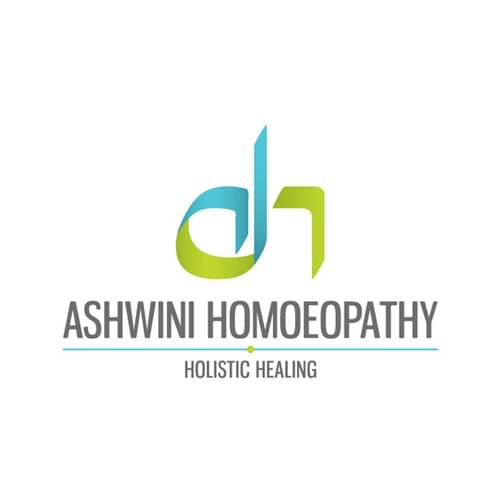 Book Appointment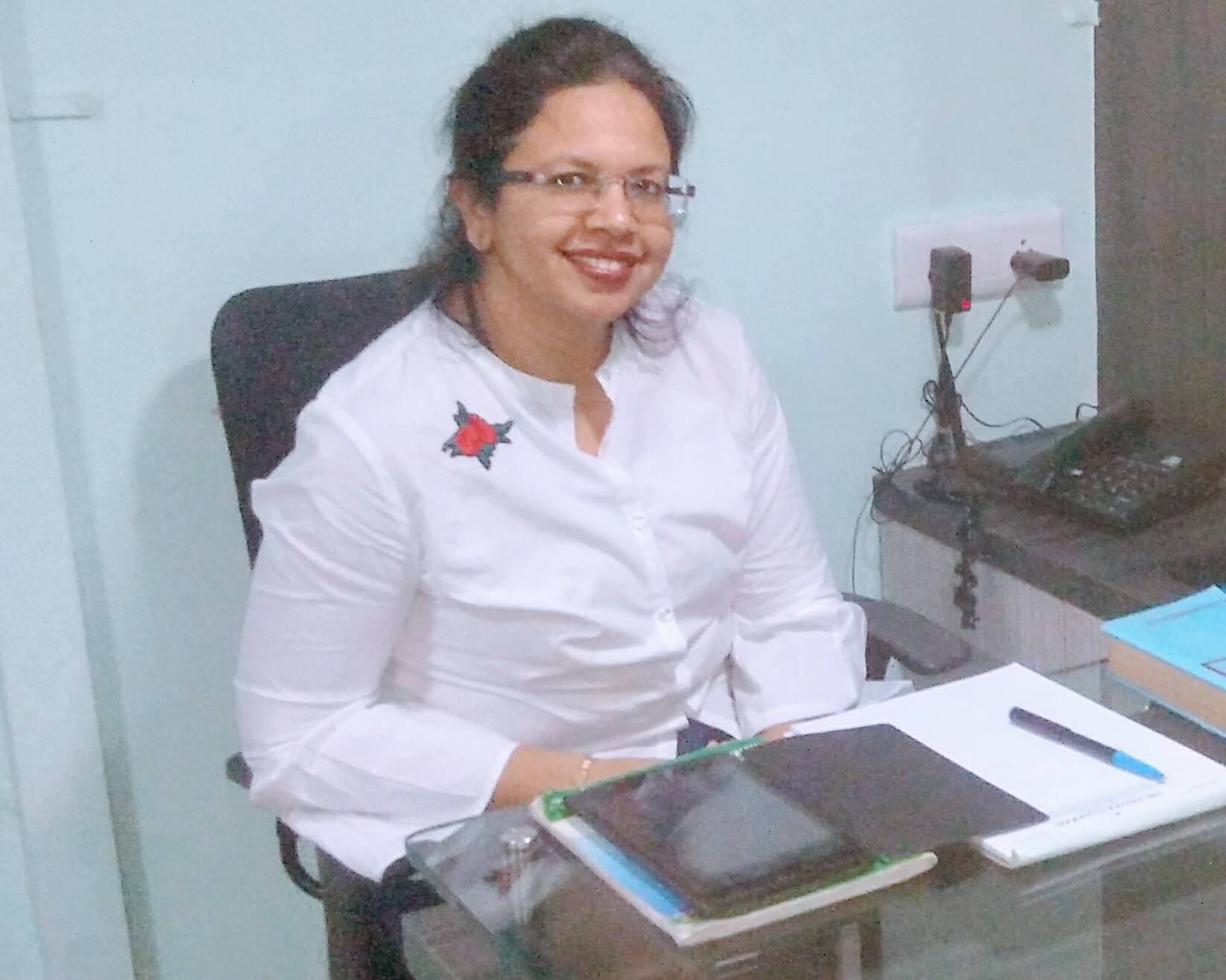 BHMS
Homeopath
Dr Prriya Thakkar's Homeopathic Clinic,
Book Appointment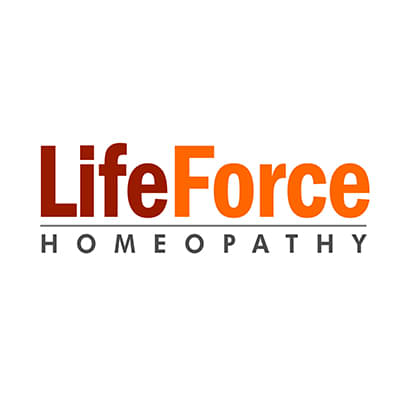 BHMS
Homeopath
Life Force Homeopathy - Vashi,
Book Appointment