Personal Statement
I'm dedicated to providing optimal health care in a relaxed environment where I treat every patients as if they were my own family.
...more
I'm dedicated to providing optimal health care in a relaxed environment where I treat every patients as if they were my own family.
More about Ms. Rimpa Sarkar
MA in Clinical Psychology With experience of more than 8 yrs in this field. Trained in Psychometric, CBT & NLP Practitioner. Working as Consulting Psychologist, EAP consultant, Relationship Counselor and Psychotherapist for Adults as well Kids and associated with a NGO dedicated to suicide prevention in India.
Info
Education
MA Applied Psychology (clinical psychology) - university - 2012
Languages spoken
English
Hindi
Awards and Recognitions
Marital Counselling (Cognitive Behavior Therapy Approach)
Neuro Linguistic Programming
Cognitive Behavior Therapy
Professional Memberships
Bombay Psychological Association
American Psychological Association
International Association of Holistic Psychology
International Council of Professional Therapists
Location
Book Clinic Appointment with Ms. Rimpa Sarkar
Near Brand Factory, Mira Bhayander road, Mira Road east

,

Mumbai
Get Directions
Consult Online
Phone Consult
Schedule for your preferred date/time
45 minutes call duration
•
₹700 online
Consult Now
Video Consult
Schedule for your preferred date/time
45 minutes call duration
•
₹700 online
Consult Now
Services
Submit Feedback
Submit a review for Ms. Rimpa Sarkar
Your feedback matters!
Write a Review
Feed
Nothing posted by this doctor yet. Here are some posts by similar doctors.
Asked for female, 20 years old from Bellary
Hi. Homoeopathic medicines are very effective for increasing concentration and if done with yoga, will give you great results! But practice the following poses if you don't have any medical condition or pregnancy or else take an advice from your concern doctor and then only perform these. 1. Shashankasana: Sit in Vajrasana with hands on the thighs. The upper body is straight and relaxed. Inhaling raise both arms above the head. Exhaling keep the back straight and bend upper body and arms forward from the hips, until arms and forehead touch the floor. The buttocks remain on the heels. Breathing normally remain in this position for a while. Relax the whole body, especially the shoulders, neck and back. Inhaling keep the back straight and raise the upper body and arms. Exhaling return to the starting position. Practice the exercise 3 times in total. Remain bending forward for sometime and consciously perceive the movement of the breath on the spine. 2. Virasana: Sit in Vajrasana. Hands rest on the thighs and the body is relaxed. Bring the left foot beside the right knee with the sole of the foot flat on the floor. Place the left elbow on the left knee and rest the chin in the hand. Right hand rests on the right thigh. Tuck the toes of the right foot under. The right knee remains in contact with the floor. Transfer the weight onto the right heel. Concentrate on a fixed point in front. Breathing normally remain in this position for as long as comfortable. Return to the starting position. Repeat on the other side. 3. Sit in Vajrasana. Body is straight and hands rest on the thighs. Relax the whole body. Inhaling stretch the arms above the head, then bring them behind the back and grasp the left wrist with the right hand. Exhaling bend the body forward from the hips, keeping the back straight, until the forehead touches the floor. The buttocks remain on the heels. Breathing normally concentrate on the whole body and relax. Remain in this position for as long as comfortable. Inhaling slowly bring the body upright. At the same time stretch the arms above the head. Exhaling return to the starting position. Medication: Take homoeopathic medicine - Anacardium 200/ once daily. Management: -Take 6-9hrs. Of sound sleep at same time daily. -Make a clear plan that meets your needs beforehand. Take 5 or 10 minutes break in between, and use this time to check email, and then close your inbox and move on to your most important task. When making a plan be sure to allocate enough time for entertainment, studies and sleep. -Choose a place of your choice for concentration. School libraries, study lounges and private rooms are the best. Above all, the place that you choose should not be distracting. Try to stay away from other people if you want to concentrate on your work. -Develop a controlled and balanced diet. Overeating creates a huge load of digestion and can make you feel uncomfortable and sleepy. Eating light and healthy meals can help you maximize your ability to concentrate. -The ability to concentrate depends a lot upon our physical well-being. If we are tired, unhealthy and afflicted by numerous minor ailments, concentration will be more difficult. Of course, concentration is still possible, but it is just more difficult. -Continuous work in the same place can drive anyone crazy. Taking constant breaks can solve the problem. This will make you active and more interested in your topic. -Know that practice makes perfect. Concentration is an activity like any other. Clearly the more we practice, the better our concentration will become. -Do work at a desk, not your bed. -Blood is the main vehicle of oxygen in our bodies. But blood gets pooled in the lower half of our bodies as a result of gravity, and doesn't push as much oxygen to the brain, where it helps improve concentration. In order to help oxygenate the brain, get up and take a walk every so often to get the blood pumping.
Asked for male, 39 years old from Chennai

M.Sc - Applied Psychology, Advanced Diploma In Counselling Psychology
Hi. Please take her to any counsellor, to rule out if there are underlying fears, or is she scared of any one, or confidence issue, or may be any deep routed cause. Along with it also consult speech therapist. (it would have been good if you would have mentioned the age of your daughter).
2
people found this helpful
Asked for Female, 25 years old from Delhi
C.S.C, D.C.H, M.B.B.S
General Physician, Alappuzha
Anger management: 10 tips to tame your temper ANGER: There is a saying "Frustration begets anger and anger begets aggression. Direct anger, is expressed toward the object perceived as the cause of the frustration. If a machine does not work, you might hit it or kick it. If someone gets in your way, you could verbally threaten them or push them aside. If the source of the frustration is too powerful or threatening for direct aggression, displaced aggression is often used. The aggression is redirected toward a less threatening and more available object. An angry person often acts without thinking. The person has given in to the frustration and they have given up restraint. Anger can be a healthy response if it motivates us to positive action but all too often the actions we engage in when angry are destructive. Indeed, if we could see a videotape of ourselves getting angry, the humiliation might well help cure us of anger. When you feel frustration building, you have to practice learned responses that lead to healthy actions instead of destructive ones. GIVING UP: Giving up on a goal can be productive if the goal is truly out of reach. However, more often giving up (quitting or being apathetic) is another form of giving in to frustration. When repeatedly frustrated, people can drop out of school, quit jobs, or move away. Apathy is giving up all of your goals, so you cannot be frustrated by trying to reach them. We live in difficult time and we have to be persistent in order to accomplish. Consider how many projects you began, and then gave up, because you became frustrated and lost patience. Make a list of things you started and quit because they seemed too difficult. Now calculate the disappointment and loss you suffered by not dealing with the frustration in a more healthy way. Try to remember that quitters never win, and winners never quit. Losing your temper means you're a quitter. LOSS OF CONFIDENCE: is a terrible frequent side effect of giving up and not fulfilling your goal. A loss of self-confidence and self-esteem, means that If we quit once, then the next time we plan a goal, we may not be able to accurately assess our ability to carry it out and we stop trusting ourselves and our own abilities. This became a self-fulfilling and self-destructive attitude. You need to be able to learn that when the going gets tough, you say to yourself "It is worth it! and by following through, it not only gets the job done, but it builds self-confidence. STRESS: is the "wear and tear" our body and mind experiences as we adjust to the frustrations our continually changing environment. Too frequently, extreme, or prolonged frustration and stress strains us and generates distress signals. Our body experiences distress signals in a variety of ways, often in the form of: irritability, anger, fatigue anxiety, headache, depression, stomach aches, hypertension, migraines, ulcers, heart attacks, or colitis. DEPRESSION: Depression can affect almost every aspect of your life. It affects people of all ages, income, race, and cultures. Depression can affect the way you eat and sleep the way you feel about yourself, the way one think about things, and the way you interact with others. While we all feel depression at various appropriate times in our lives, excess or inappropriate depression cannot be easily dismissed or wished away. OTHER REACTIONS: abuse of drugs & alcohol is self-destructive and usually futile attempt at dealing with frustration, as are many eating and weight problems and addictions Whenever the immediate effects of the addictive behaviour wear off, users find themselves back in the same, or even worse, frustrating situation. Anger is among the gamut of emotions we exhibit as a reaction to a situation, and it is a 'normal' emotion too as long as it is kept under control. Some people have the propensity to explode when pushed to the extreme. They keep swallowing their emotions until they can finally do it no more, and erupt like a volcano. Others dealing with extreme anger are like a ticking time bomb. You'll never know what you unwittingly say or do can trigger an explosion. In either case, anger that cannot be controlled comes with a physical reaction. Your heart beats faster preparing you for both action and reaction. Your breathing quickens. You may clench your fist, tighten your shoulders and go into a defensive position. The problem arises out of the fact that it is almost impossible to feel anger and empathy at the same time. An angry person is seldom sensitive to the wellbeing of his victim, and hence may lash out verbally and sometimes physically. Such things done in the heat of the moment mostly leaves us with regrets. So here are a few ways to deal with extreme anger. 1.Approve it / Acknowledge it: The first step in solving a problem is recognizing that you have one. The fundamental problem here is that people believe they are on the right track and refuse to budge from their views. It is essential to realize that this step is not about deciding whether you are right or wrong, but acknowledging the fact that your reaction to the situation can be channelled in a better way. When getting someone to acknowledge their anger problem, be careful as to not use negative words like wrong, false and shouldn't. Instead, influence with positive words like can and should. Instead of saying 'You are wrong to react like this' you can say, 'I understand what you are feeling. Is there a way we can resolve this situation? 2.Understand / recognize the signs: Once you know that your problems exist, you can try devising ways that will work for you in dealing with the situation. You can count to 100 to calm yourself or simply decide to not speak until you can calm yourself. Knowing that you may enter into an argument in a situation, you can list down the points that you feel strongly about and discuss each of them one by one. Working your way through a finite list gives a better opportunity to reach closure at the end. 3.Free the mind/Find ways to let it go: Not all arguments end in closure. A lot of unsaid justifications cloud our mind repeatedly leaving us seething from the inside. Research has shown that the normal or neurological anger response lasts less than two seconds. Beyond that it takes a strong will to stay angry. Once you realize how much your anger is consuming your mind, decide to free your mind with meditation and other calming exercises. Tell yourself that some people and issues simply don't deserve your anger, emotion, reaction or time. If you or someone you know is suffering from anger management issues, consult a doctor today.

BASM, MD, MS (Counseling & Psychotherapy), MSc - Psychology, Certificate in Clinical psychology of children and Young People, Certificate in Psychological First Aid, Certificate in Positive Psychology, Positive Psychiatry and Mental Health
Dear lybrate user. Physical health and mental health are inter related. You have to remember to maintain both so as to have an overall healthy life. Physical exercise one hour daily, regular diet with good amount of vegetables, fruits and nuts, cereals and fiber rich food enhances overall health. This routine is also helpful to maintain a good mental health and brain and of course for remembering. I suggest you online educational counseling. Take care.
5
people found this helpful
Asked for male, 24 years old from Amritsar

M.S. Counselling and Psychotherapy
The medicine will give you symptomatic relief and the root cause will not get treated. To avoid being very anxious before and during the exams, try the following: 1. Devide the entire syllabus in small parts. Count the number of days you have for studies. Depending on the syllabus and available days, make a time table wherein you will have fixed time for getting up, fixed time for studies, meals, rest and relaxation and fixed time for going to bed. Try to follow this time table. Please note that you must have some time for relaxation - either games, tv or meeting friends etc. 2. Set some goals for yourself e. G. How many marks do you want to score in each subject? - have realistic goal. Try to achieve this goal. 3. Do not compete with others. Try to compete with your own performance every time. 4. If sometimes you cannot achieve your set goals, try to see what went wrong, improve upon that and try harder next time. 5. Just before the exam, sit at one place, close your eyes, take 10 deep breaths slowly and exhale little forcefully. While exhaling, imagine, that your are pushing out all your stress, tension and anxiety. Have faith in yourself. Tell yourself that you have been studying and will try your best in the exams. 6. While answering the question paper, concentrate on your own paper, don't look around. If required take 5 deep breaths and calm your mind. Without thinking about how many marks you will get, try to answer each question to the best of your abilities, within the set time frame. Please remember, that most of the people are anxious before any exam. Some anxiety will be there. But with proper planning before the exam and by following relaxation techniques just before or during the exam you can reduce your anxiety. All the best.
1
person found this helpful
Asked for male, 20 years old from Jalandhar

BASM, MD, MS (Counseling & Psychotherapy), MSc - Psychology, Certificate in Clinical psychology of children and Young People, Certificate in Psychological First Aid, Certificate in Positive Psychology, Positive Psychiatry and Mental Health
Dear Lybrate user. I can understand. At your age, Memory problems like amnesia, dementia etc are not common. Many young people are having problems with memory. These problems are either they are too busy or due to anxiety and stress. Busy people use organizers or employ a personal assistant because they can't remember every task. You need to understand this. If you still say, you are having memory problems, we need to check your memory using memory test. If you want more of my help in this regard, please contact me. Take care.
4
people found this helpful
Asked for male, 18 years old from Patna

PDDM, MHA, MBBS
General Physician, Nashik
Stammering can be made lesser only and only by Speech therapy. So you should take the help of a speech therapist. Also, I'd suggest you to visit a Psychologist as confidence plays a great role in dealing with this problem. I'd suggest you to speak very slowly, word by word. People may make fun of this but believe me, slowly you'll get better at it. Hope your query is answered. Feel free to ask if you have any doubts. Wishing you good health.
1
person found this helpful
View All Feed
Near By Doctors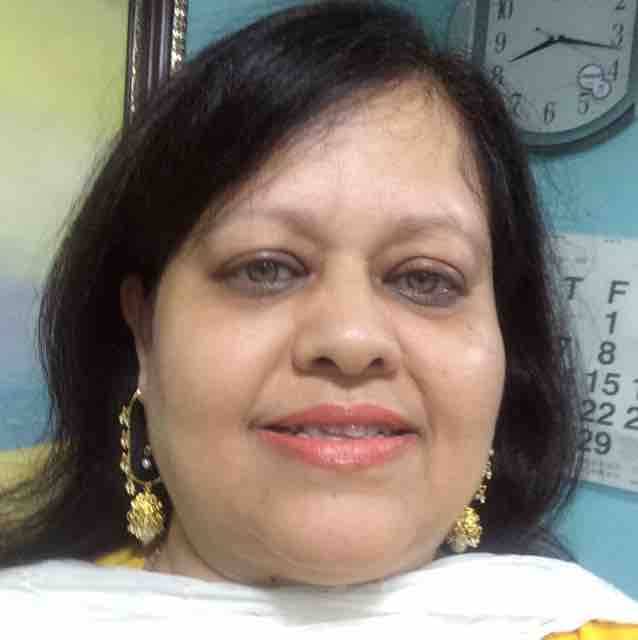 Ph.D - Social Psychology -, M.Phil. Educational Psychology, MSc. Child Psychology , B.Sc
Psychologist
Book Appointment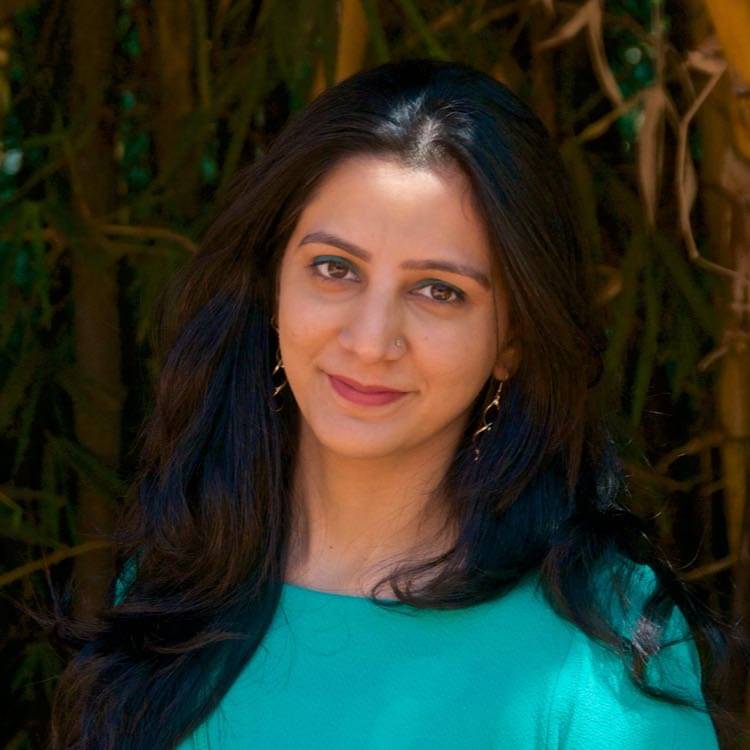 B.A., MA - Counselling Psychology
Psychologist
Life Care Medical Center,
Book Appointment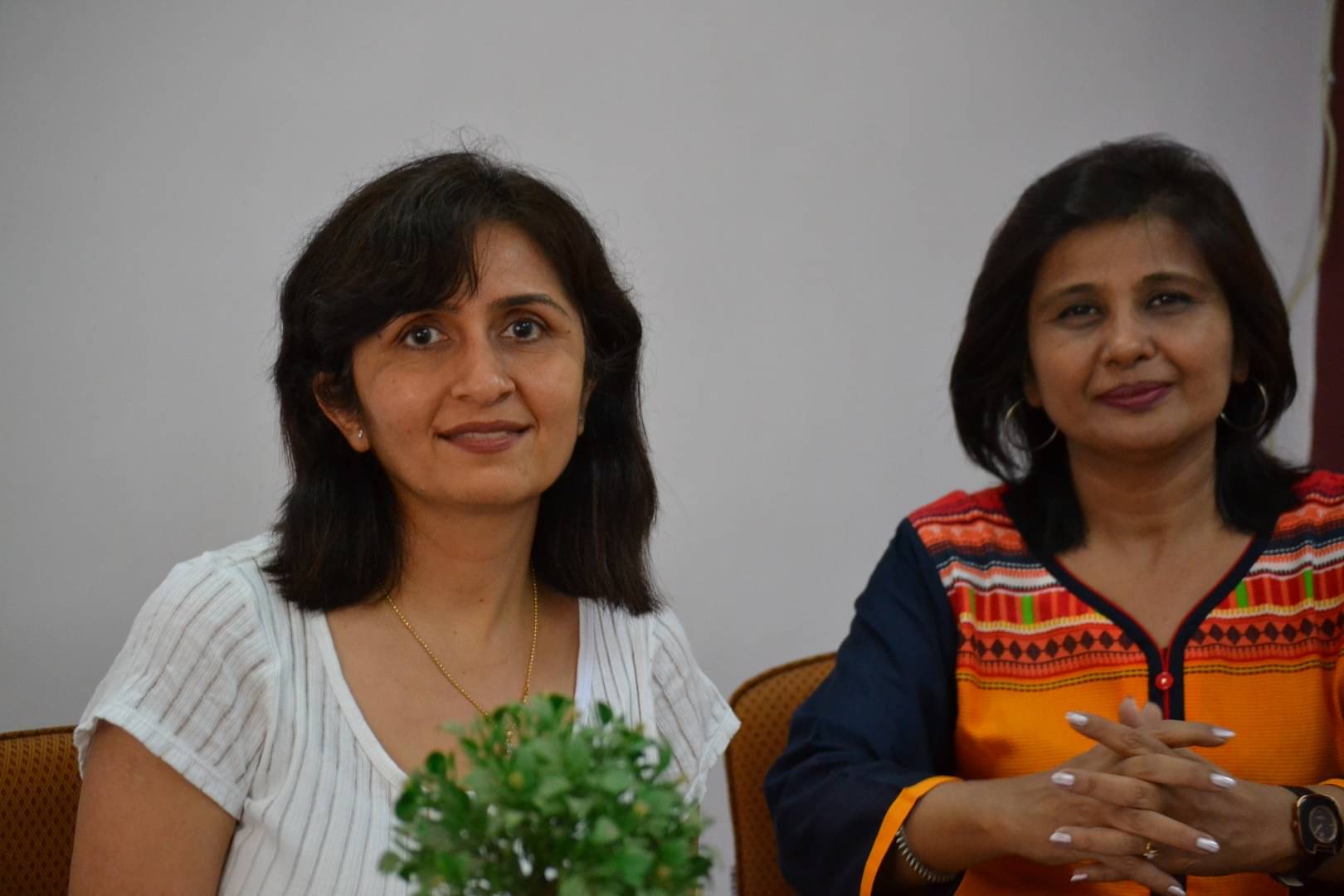 Psychologist
i Thrive Counselling & Holistic Development Centre,
Book Appointment