Personal Statement
Hello and thank you for visiting my Lybrate profile! I strongly believe in ethics; as a mental health provider being ethical is not just a remembered value, but a strongly observed one.
...more
Hello and thank you for visiting my Lybrate profile! I strongly believe in ethics; as a mental health provider being ethical is not just a remembered value, but a strongly observed one.
More about Ms. Rimpa Sarkar
MA in Clinical Psychology With experience of more than 7 yrs in this field. Trained in Psychometric, CBT & NLP Practitioner. Working as Consulting Psychologist, EAP consultant, Relationship Counselor and Psychotherapist for Adults as well Kids and associated with a NGO dedicated to suicide prevention in India.
Info
Education
MA Applied Psychology (clinical psychology) - university - 2012
Past Experience
Consultant Clinical Psychologist/ Psychotherapist at Mind Care Clinic
Consultant Clinical Psychologist/ Psychotherapist at Thunga Hospital
Consultant Clinical Psychologist/ Psychotherapist at Sea Bird Medicare
Clinical Psychologist at Dr. Ketan Parmar's Clinic
Languages spoken
English
Hindi
Awards and Recognitions
Neuro Linguistic Programming
Marital Counselling (Cognitive Behavior Therapy Approach)
Psycho-sexual Therapy
...more
Cognitive Behavior Therapy
Professional Memberships
International Association of Holistic Psychology
International Council of Professional Therapists
Bombay Psychological Association
Location
Book Clinic Appointment with Ms. Rimpa Sarkar
09, P 104, Siddharth Nagar 9 & 10 CHSL, Opp Snehanjali Show room, Mira Road

,

Mumbai
Get Directions
Consult Online
Phone Consult
Schedule for your preferred date/time
45 minutes call duration
•
₹700 online
Consult Now
Video Consult
Schedule for your preferred date/time
45 minutes call duration
•
₹700 online
Consult Now
Services
Submit Feedback
Submit a review for Ms. Rimpa Sarkar
Your feedback matters!
Write a Review
Feed
Nothing posted by this doctor yet. Here are some posts by similar doctors.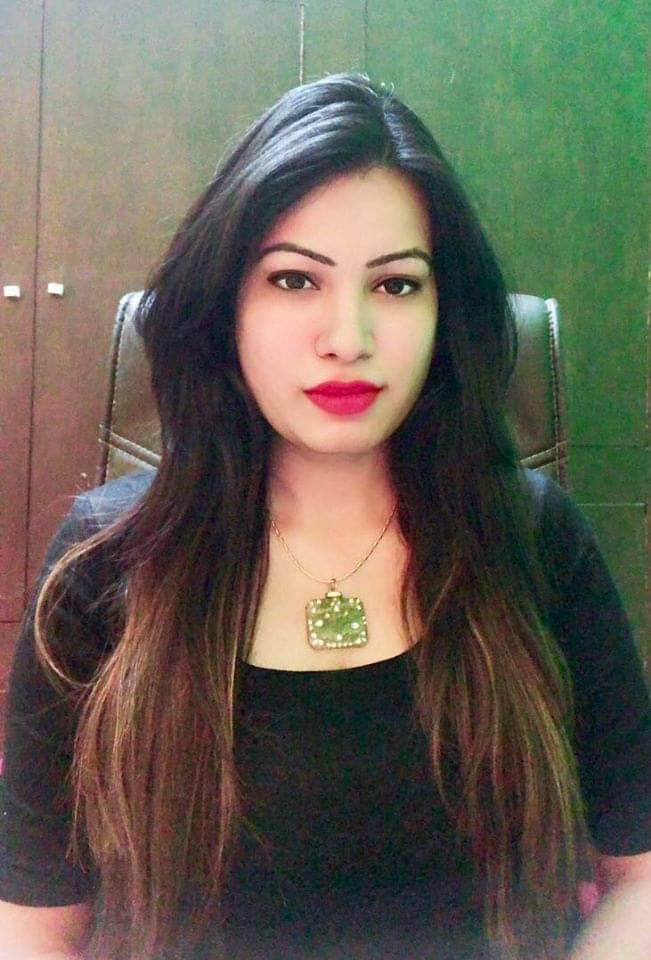 Masters in Clinical Psychology
Hi, I advise you to consult a psychologist for psychotherapy to explore your concerns in depth, what makes you not be yourself and mix freely with people. It could be due to some kind of anxiety or negative thoughts. Get help from a professional. All the best. Consult for same.
Shared 2 years ago • Featured Tip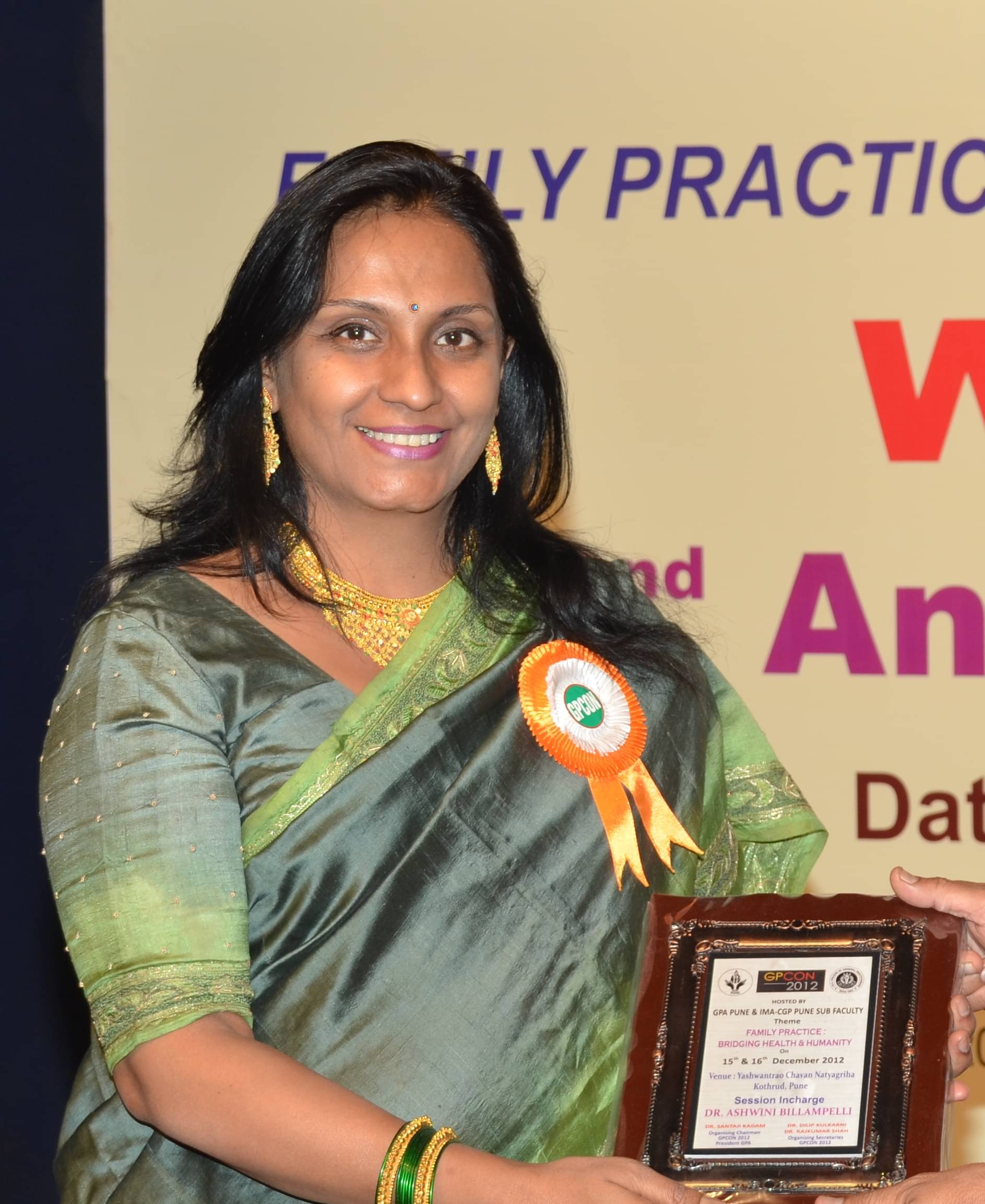 Diploma In Family Medicine, M.Sc - Psychotherapy
Source: Helpguide.org
Whether you're a teen smoker or a lifetime pack–a–day smoker, quitting can be tough. But the more you learn about your options and prepare for quitting, the easier the process will be. With the right game plan tailored to your needs, you can break the addiction, manage your cravings, and join the millions of people who have kicked the habit for good.
Why quitting smoking can seem so hard
Smoking tobacco is both a physical addiction and a psychological habit. The nicotine from cigarettes provides a temporary, and addictive, high. Eliminating that regular fix of nicotine will cause your body to experience physical withdrawal symptoms and cravings. Because of nicotine's "feel good" effect on the brain, you may also have become accustomed to smoking as a way of coping with stress, depression, anxiety, or even boredom.
At the same time, the act of smoking is ingrained as a daily ritual. It may be an automatic response for you to smoke a cigarette with your morning coffee, while taking a break from work or school, or during your commute home at the end of a long day. Perhaps friends, family members, and colleagues smoke, and it has become part of the way you relate with them.
To successfully quit smoking, you'll need to address both the addiction and the habits and routines that go along with it.
Your Personal Stop Smoking Plan
While some smokers successfully quit by going cold turkey, most people do better with a plan to keep themselves on track. A good plan addresses both the short–term challenge of quitting smoking and the long–term challenge of preventing relapse. It should also be tailored to your specific needs and smoking habits.
Questions to ask yourself
Take the time to think of what kind of smoker you are, which moments of your life call for a cigarette, and why. This will help you to identify which tips, techniques or therapies may be most beneficial for you.
Do you feel the need to smoke at every meal?
Are you more of a social smoker?
Is it a very bad addiction (more than a pack a day)? Or would a simple nicotine patch do the job?
Do you reach for cigarettes when you're feeling stressed or down?
Are there certain activities, places, or people you associate with smoking?
Is your cigarette smoking linked to other addictions, such as alcohol or gambling?
Are you open to hypnotherapy and/or acupuncture?
Are you someone who is open to talking about your addiction with a therapist or counselor?
Are you interested in getting into a fitness program?
Start your stop smoking plan with START
S = Set a quit date.
Choose a date within the next 2 weeks, so you have enough time to prepare without losing your motivation to quit. If you mainly smoke at work, quit on the weekend, so you have a few days to adjust to the change.
T = Tell family, friends, and co-workers that you plan to quit.
Let your friends and family in on your plan to quit smoking and tell them you need their support and encouragement to stop. Look for a quit buddy who wants to stop smoking as well. You can help each other get through the rough times.
A = Anticipate and plan for the challenges you'll face while quitting.
Most people who begin smoking again do so within the first 3 months. You can help yourself make it through by preparing ahead for common challenges, such as nicotine withdrawal and cigarette cravings.
R = Remove cigarettes and other tobacco products from your home, car, and work.
Throw away all of your cigarettes (no emergency pack!), lighters, ashtrays, and matches. Wash your clothes and freshen up anything that smells like smoke. Shampoo your car, clean your drapes and carpet, and steam your furniture.
T = Talk to your doctor about getting help to quit.
Your doctor can prescribe medication to help with withdrawal and suggest other alternatives. If you can't see a doctor, you can get many products over the counter at your local pharmacy or grocery store, including the nicotine patch, nicotine lozenges, and nicotine gum.
How to quit smoking: Identify your smoking triggers
One of the best things you can do to help yourself quit is to identify the things that make you want to smoke, including specific situations, activities, feelings, and people.
Keep a craving journal
A craving journal can help you zero in on your patterns and triggers. For a week or so leading up to your quit date, keep a log of your smoking. Note the moments in each day when you crave a cigarette:
What time was it?
How intense was the craving (on a scale of 1-10)?
What were you doing?
Who were you with?
How were you feeling?
How did you feel after smoking?
Do you smoke to relieve unpleasant or overwhelming feelings?
Managing unpleasant feelings such as stress, depression, loneliness, fear, and anxiety are some of the most common reasons why adults smoke. When you have a bad day, it can seem like cigarettes are your only friend. As much comfort as cigarettes provide, though, it's important to remember that there are healthier (and more effective) ways to keep unpleasant feelings in check. These may include exercising, meditating, using sensory relaxation strategies, and practicing simple breathing exercises.
For many people, an important aspect of quitting smoking is to find alternate ways to handle these difficult feelings without smoking. Even when cigarettes are no longer a part of your life, the painful and unpleasant feelings that may have prompted you to smoke in the past will still remain. So, it's worth spending some time thinking about the different ways you intend to deal with stressful situations and the daily irritations that would normally have you reaching for a cigarette.
Tips for avoiding common smoking triggers
Alcohol. Many people have a habit of smoking when they drink. TIP: switch to non-alcoholic drinks or drink only in places where smoking inside is prohibited. Alternatively, try snacking on nuts and chips, or chewing on a straw or cocktail stick.
Other smokers. When friends, family, and co-workers smoke around you, it is doubly difficult to quit or avoid relapse. TIP: Your social circles need to know that you are changing your habits so talk about your decision to quit. Let them know they won't be able to smoke when you're in the car with them or taking a coffee break together. In your workplace, don't take all your coffee breaks with smokers only, do something else instead, or find non-smokers to have your breaks with.
End of a meal. For some smokers, ending a meal means lighting up, and the prospect of giving that up may appear daunting. TIP: replace that moment after a meal with something such as a piece of fruit, a (healthy) dessert, a square of chocolate, or a stick of gum.
How to quit smoking: Coping with nicotine withdrawal symptoms
Once you stop smoking, you will experience a number of physical symptoms as your body withdraws from nicotine. Nicotine withdrawal begins quickly, usually starting within thirty minutes to an hour of the last cigarette and peaking about 2 to 3 days later. Withdrawal symptoms can last for a few days to several weeks and differ from person to person.
Common nicotine withdrawal symptoms include:
Cigarette cravings
Irritability, frustration, or anger
Anxiety or nervousness
Difficulty concentrating
Restlessness
Increased appetite
Headaches

Insomnia
Tremors
Increased coughing
Fatigue
Constipation or upset stomach
Depression
Decreased heart rate
Unpleasant as these withdrawal symptoms may be, they are only temporary. They will get better in a few weeks as the toxins are flushed from your body. In the meantime, let your friends and family know that you won't be your usual self and ask for their understanding.
Coping with Nicotine Withdrawal Symptoms

Symptom

Duration

Relief

Craving for cigarette

Most intense during first week but can linger for months

Wait out the urge; distract yourself; take a brisk walk.

Irritability, impatience

Two to four weeks

Exercise; take hot baths; use relaxation techniques; avoid caffeine.

Insomnia

Two to four weeks

Avoid caffeine after 6 p.m.; use relaxation techniques; exercise; plan activities (such as reading) when sleep is difficult.

Fatigue

Two to four weeks

Take naps; do not push yourself.

Lack of concentration

A few weeks

Reduce workload; avoid stress.

Hunger

Several weeks or longer

Drink water or low-calorie drinks; eat low-calorie snacks.

Coughing, dry throat, nasal drip

Several weeks

Drink plenty of fluids; use cough drops.

Constipation, gas

One to two weeks

Drink plenty of fluids; add fiber to diet; exercise.

Adapted with permission from Overcoming Addiction: Paths Toward Recovery, a special health report from Harvard Health Publications.
How to quit smoking: Manage cigarette cravings
Avoiding smoking triggers will help reduce the urge to smoke, but you can't avoid cravings entirely. But cigarette cravings don't last long, so if you're tempted to light up, remember that the craving will pass and try to wait it out. It also helps to be prepared in advance. Having a plan to cope with cravings will help keep you from giving in.
Distract yourself. Do the dishes, turn on the TV, take a shower, or call a friend. The activity doesn't matter as long as it gets your mind off of smoking.
Remind yourself why you quit. Focus on your reasons for quitting, including the health benefits, improved appearance, money you're saving, and enhanced self-esteem.
Get out of a tempting situation. Where you are or what you're doing may be triggering the craving. If so, a change of scenery can make all the difference.
Reward yourself. Reinforce your victories. Whenever you triumph over a craving, give yourself a reward to keep yourself motivated.
Coping with Cigarette Cravings in the Moment

Find an oral substitute

Keep other things around to pop in your mouth when cravings hit. Good choices include mints, hard candy, carrot or celery sticks, gum, and sunflower seeds.

Keep your mind busy

Read a book or magazine, listen to some music you love, do a crossword or Sudoku puzzle, or play an online game.

Keep your hands busy

Squeeze balls, pencils, or paper clips are good substitutes to satisfy that need for tactile stimulation.

Brush your teeth

The just–brushed, clean feeling can help get rid of cigarette cravings.

Drink water

Slowly drink a large, cold glass of water. Not only will it help the craving pass, but staying hydrated helps minimize the symptoms of nicotine withdrawal.

Light something else

Instead of lighting a cigarette, light a candle or some incense.

Get active

Go for a walk, do some jumping jacks or pushups, try some yoga stretches, or run around the block.

Try to relax

Do something that calms you down, such as taking a warm bath, meditating, reading a book, or practicing deep breathing exercises.
Preventing weight gain after you've stopped smoking
Weight gain is a common concern when quitting smoking. Some people even use it as a reason not to quit. While it's true that many smokers put on weight within six months of stopping smoking, the gain is usually small—about 5 pounds on average—and that initial gain decreases over time. It's also important to remember that carrying a few extra pounds for a few months won't hurt your heart as much as smoking will. Of course, gaining weight is NOT inevitable when you quit smoking.
Smoking acts as an appetite suppressant. It also dampens your sense of smell and taste. So after you quit, your appetite will likely increase and food will seem more appealing. Weight gain can also happen if you replace the oral gratification of smoking with eating, especially if you turn to unhealthy comfort foods. So it's important to find other, healthy ways to deal with stress and other unpleasant feelings rather than mindless, emotional eating.
Nurture yourself. Instead of turning to cigarettes or food when you feel stressed, anxious, or depressed, learn new ways to soothe yourself.
Eat healthy, varied meals. Eat plenty of fruits and vegetables and limit your fat intake. Seek out low-fat options that look appetizing to you and you will actually eat. Avoid alcohol, sugary sodas, and other high-calorie drinks.
Drink lots of water. Drinking lots of water—at least six to eight 8 oz. glasses—will help you feel full and keep you from eating when you're not hungry. Water will also help flush toxins from your body.
Take a walk. Walking is a great form of exercise. Not only will it help you burn calories and keep the weight off, but it will also help alleviate feelings of stress and frustration that accompany smoking withdrawal.
Snack on low-calorie or calorie-free foods. Good choices include sugar-free gum, carrot and celery sticks, sliced bell peppers or jicama, or sugar-free hard candies.
Medication and therapy to help you quit smoking
There are many different methods that have successfully helped people to quit smoking, including:
Quitting smoking cold turkey.
Systematically decreasing the number of cigarettes you smoke.
Reducing your intake of nicotine gradually over time.
Using nicotine replacement therapy or non-nicotine medications to reduce withdrawal symptoms.
Utilizing nicotine support groups.
Trying hypnosis, acupuncture, or counseling using cognitive behavioral techniques.
You may be successful with the first method you try. More likely, you'll have to try a number of different methods or a combination of treatments to find the ones that work best for you.
Medications to help you stop smoking
Smoking cessation medications can ease withdrawal symptoms and reduce cravings, and are most effective when used as part of a comprehensive stop smoking program monitored by your physician. Talk to your doctor about your options and whether an anti-smoking medication is right for you. U.S. Food and Drug Administration (FDA) approved options are:
Nicotine replacement therapy. Nicotine replacement therapy involves "replacing" cigarettes with other nicotine substitutes, such as nicotine gum or a nicotine patch. It works by delivering small and steady doses of nicotine into the body to relieve some of the withdrawal symptoms without the tars and poisonous gases found in cigarettes. This type of treatment helps smokers focus on breaking their psychological addiction and makes it easier to concentrate on learning new behaviors and coping skills.
Non-nicotine medication. These medications help you stop smoking by reducing cravings and withdrawal symptoms without the use of nicotine. Medications such as bupropion (Zyban) and varenicline (Chantix) are intended for short-term use only.
Alternative therapies to help you stop smoking
There are several things you can do to stop smoking that don't involve nicotine replacement therapy or prescription medications: Ask your doctor for a referral or see Resources and References below for help finding qualified professionals in each area.
Hypnosis A popular option that has produced good results. Forget anything you may have seen from stage hypnotists, hypnosis works by getting you into a deeply relaxed state where you are open to suggestions that strengthen your resolve to quit smoking and increase your negative feelings toward cigarettes.
Acupuncture One of the oldest known medical techniques, acupuncture is believed to work by triggering the release of endorphins (natural pain relievers) that allow the body to relax. As a smoking cessation aid, acupuncture can be helpful in managing smoking withdrawal symptoms.
Behavioral Therapy Nicotine addiction is related to the habitual behaviors (the "rituals") involved in smoking. Behavior therapy focuses on learning new coping skills and breaking those habits.
Motivational Therapies Self-help books and websites can provide a number of ways to motivate yourself to quit smoking. One well known example is calculating the monetary savings. Some people have been able to find the motivation to quit just by calculating how much money they will save. It may be enough to pay for a summer vacation.
Smokeless or spit tobacco is NOT a healthy alternative to smoking
Smokeless tobacco, otherwise known as spit tobacco, is not a safe alternative to smoking cigarettes. It contains the same addictive chemical, nicotine, contained in cigarettes. In fact, the amount of nicotine absorbed from smokeless tobacco can be 3 to 4 times the amount delivered by a cigarette.
What to do if you slip or relapse
Most people try to quit smoking several times before they kick the habit for good, so don't beat yourself up if you start smoking again. Turn the relapse into a rebound by learning from your mistake. Analyze what happened right before you started smoking again, identify the triggers or trouble spots you ran into, and make a new stop-smoking plan that eliminates them.
It's also important to emphasize the difference between a slip and a relapse. If you slip up and smoke a cigarette, it doesn't mean that you can't get back on the wagon. You can choose to learn from the slip and let it motivate you to try harder or you can use it as an excuse to go back to your smoking habit. But the choice is yours. A slip doesn't have to turn into a full-blown relapse.
I started smoking again, now what?
Having a small setback doesn't mean you're a smoker again. Most people try to quit smoking several times before they kick the habit for good. Identify the triggers or trouble spots you ran into and learn from your mistakes.
You're not a failure if you slip up. It doesn't mean you can't quit for good.
Don't let a slip become a mudslide. Throw out the rest of the pack. It's important to get back on the non-smoking track now.
Look back at your quit log and feel good about the time you went without smoking.
Find the trigger. Exactly what was it that made you smoke again? Decide how you will cope with that issue the next time it comes up.
Learn from your experience. What has been most helpful? What didn't work?
Are you using a medicine to help you quit? Call your doctor if you start smoking again. Some medicines cannot be used if you are smoking at the same time.
1
person found this helpful
Asked for male, 29 years old from Delhi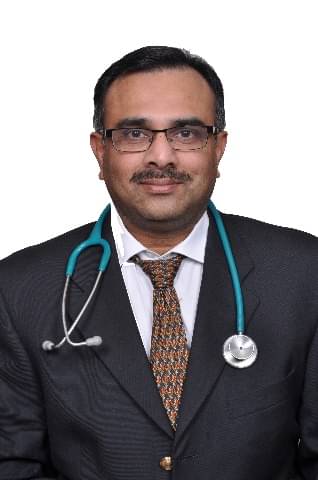 (MRCPSYCH-UK), MD - Psychiatry, MBBS
Eat well, sleep on time, maintain a regular day structure, meditation, breathing exercises, focus on the task, relaxation techniques etc will reduce your stress,
1
person found this helpful
Shared 2 years ago • Featured Tip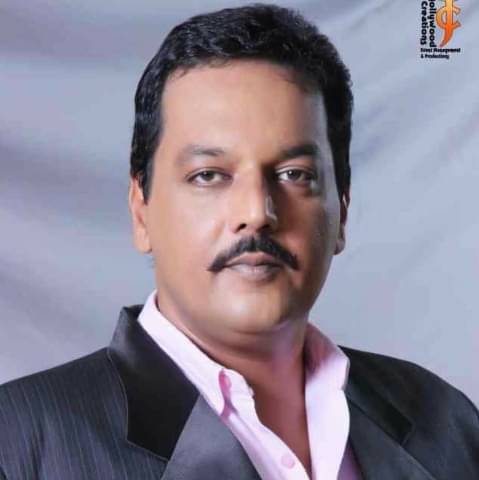 M.D., Masters in Psychology
Emotional and/or physical trauma can impact a person's thoughts, emotions, relationships, sense of self, and views of the world. A person who has survived a trauma (or multiple ones) may be able to easily identify how some areas of their life have been impacted, while others are harder to articulate. Some areas of impact may be completely outside of awareness. The person may have a sense that something has been altered (e.g., something is "off") but may be unable to put their experience into words. Trauma is more often than not a profound, life-altering and complex experience. Using words to describe it is often not sufficient.

As humans, our bodies are centrally impacted by trauma of all kinds – perhaps most notably in experiences of physical or sexual abuse, illness, surgeries, accidents, physical attack, or natural disaster. However, its effect can also be observed in situations less directly associated with the body, as in emotional abuse, sudden death of a loved one, or witnessing violence. What we know about trauma is that it's perceived less in terms of the event itself and more in terms of our subjective experience of it. In other words, our brains detect and respond to a traumatic experience before we are able to make meaning from it. As a result, the experience of it is often stored in our bodies. Recent neuro-imaging studies have shown that, during times of stress, speech centers of the brain actually shut down.

THE IMPACT OF STRESS & TRAUMA

When trauma is experienced, the brain becomes activated and prepares the body to react, whether through a fight, flight, or freeze response. We have an evolutionary drive to protect ourselves from harm. Blood flow is directed away from areas like our stomach and intestines, and towards our heart, lungs, and muscles to help us prepare to respond. Our bloodstream is flooded with cortisol, the "stress hormone," which allows our muscles to react quicker; our pupils dilate, improving our eyesight; our hearing becomes sharper. While potentially life-saving, these physiological responses – increased heart rate, high blood pressure, heightened arousal and attention, elevation of stress hormones – put the body under a significant strain.

This activation process is engaged to some extent even during minor stressors, like realizing you're running late or preparing for a midterm exam at the last minute. This response helps us spring into action. However, during a traumatic experience, which involves a threat or assault to your physical and/or emotional well-being, the degree of strain on your body is exponentially greater; it takes a greater toll on the physical and psychological systems. When the body is exposed to overwhelmingly harmful stimuli or chronic traumatic events, it learns to remain prepared for the fight/flight/freeze response at all times.

Studies have found that people who have experienced trauma, particularly through chronic or repeated events, are more likely to exist in a state of biological preparedness. This activated state can include baseline increases in heart rate and cortisol levels, which, in the long-term, can lead to cardiovascular complications (i.e., heart attack; stroke). In the short-term, this activated state can contribute to symptoms often associated with Post-traumatic Stress Disorder; hypervigilance, hyperarousal, feeling on edge, an acute awareness of one's surroundings (e.g., how many people are in a room, location of doors, smells, etc.), an over-exaggerated startle response, or a state of feeling "shut down" through avoidance of arousal states, dissociation, and numbing.

CONNECTING THE BODY AND MIND

When dealing with the fallout of traumatic life-experiences, integrating the body and mind can be a very powerful tool. The physiological impact of stress is experienced primarily through the senses, with very little engagement of language centers of the brain.

So, what does it take to integrate these systems? In therapy, in can be helpful for trauma survivors to practice putting words to their physical sensations.

When you are feeling a certain sensation in your body, what kind of thoughts are going through your mind at that moment?What words would you use to label your emotional experience?

Putting words to physical experience can take the thought, "I just don't feel well," to an awareness that "My thoughts are racing and my chest feels tight. I feel anxious and unsafe". This expanded description is important because it can give you insight into how to help yourself feel better. Realizing that your chest feels tight can be a signal to take slow, relaxing breaths. Noticing that your thoughts are racing may be a sign to distract yourself with something pleasurable. Further, more understanding of what is happening can support a sense of control. It is also important to notice when you are unable to identify or label your experience. These moments can be further explored with your therapist to gain deeper understanding.

As you try to put words to your experience, be mindful of the way in which you verbalize your experience. Certain descriptors can make you feel worse (e.g., "awful"; "devastating"; "mind-shattering"). An important tool is to simply try to observe and describe your experience, without adding judgement. For example, saying "I have a terrifying pain in my chest that I can't stand" can increase your fear. Instead, saying "I'm feel a tightness in my chest" can give you more room to be curious about the trigger for your experience and allow you to use constructive coping skills to manage it.

While therapy can be extremely helpful in developing skills to understand and describe your experience, there are also many things you can do on your own.

Yoga: practicing yoga helps integrate the body with the breath; it allows self-expression through the body, without relying on language. Since yoga has finally become so popular (and well-studied), you can practice it at home (there are thousands of free videos online), at a gym or yoga studio, or with a private yoga instructor.

Tai Chi: originally created for self-defense, tai chi uses slow, flowing movements to help reduce stress by incorporating deep breathing. Those looking for less physical impact often prefer tai chi to yoga. Practice is also available through online videos or in studios.

Meditation: meditation can take many forms, and is an easy skill to incorporate that does not require a lot of time, or a gym membership! A nice place to start can be downloading a meditation app, such asBuddhify, which offers guided meditations of varying lengths. Additionally, online videos and instructed classes are available.

Mindfulness: a variation of meditation, mindfulness can help you practice getting in touch with uncomfortable emotions and unpleasant thoughts in a more manageable way. There are several mindfulness apps available, such as Calm andHeadspace. 

Regards
Dr.Harry's Counselor's Cafe
Counseling Therapies Treatment
www.drharrys.in


7
people found this helpful
Asked for male, 21 years old from Gurgaon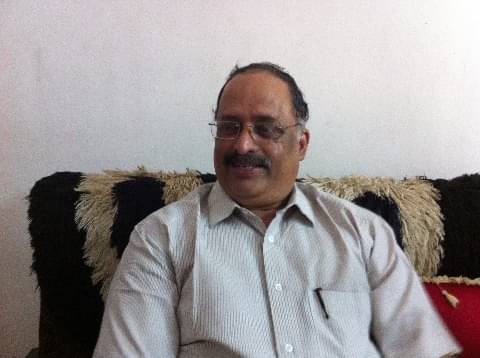 C.S.C, D.C.H, M.B.B.S
General Physician, Alappuzha
Your brain is like a muscle. You need to exercise it regularly. The exciting thing is that you don't have to be a millionaire to increase your brain capacity. All you need to do is invest a little time to regularly train your brain. So what can you do? Here are 10 simple ways you can increase your brain power and improve your intelligence! 1. Do something new When you experience something 'new' you actually 'stimulate' your brain! Don't get stuck in a rut doing the same old things – the only way to change the structure of your brain is to do something new. This creates new neural pathways, increasing your intelligence. You could take a new route to work, try a new recipe for dinner, or even a new form of exercise – mix it up! 2. Exercise regularly It's been proven that regular exercise helps to increase brain function and enhances neurogenesis. This means that every time you exercise you are creating new brain cells! Get off the couch and get moving! Your brain will thank you for it :) 3. Train your memory How often do you hear people say "I wish I had a better memory?' Yet no-one does anything about this! If you discipline yourself to memorise phone numbers and other important numbers (passport, credit card, insurance, driving license) you will start to see a marked improvement in your memory 4. Be curious Instead of taking everything at face value, get into the habit of questioning everyday things/products, services that you come into contact with. By being 'curious' and questioning everything, you force your brain to innovate & create new ideas. Curiosity may have killed that cat, more importantly it created super important things like electricity and computers! 5. Think positive Stress & anxiety kill existing brain neurons and also stop new neurons from being created. Research has shown that positive thinking, especially in the future tense, speeds up the creation of cells and dramatically reduces stress & anxiety. Try and get a handle on negative thoughts and make an effort to replace them with positive ones. 6. Eat healthy Our diets have a HUGE impact on brain function. Our brains consume over 20% of all nutrients & oxygen that we consume – so remember to feed your brain with the good stuff! (i.e. Fresh fruit and veg & plenty of OMEGA 3 oils found in oily fish) 7. Read a book Reading relieves tension & stress (brain-cell killers) because it's a form of escapism. Research has also shown that using your imagination is a great way to train your brain because you force your mind to 'picture' what you are imagining. Reading is a great way to trigger your imagination! 8. Get enough sleep Sleep is like a mini detox for the brain. This is when your body regenerates cells and removes all the toxins that have built up during the day. Get to bed between the hours of 9 pm and midnight to benefit from the most effective hours of sleep! 9. Avoid using the GPS Gone are the days of map reading! Geo Satellite Navigation may have made our lives easier, it has also made our brains lazier and less efficient at the same time! Go back to the old school and use a map to navigate every now and then (this exercises the part of your brain responsible for understanding spatial relationships). 10. Stop Using the calculator Remember back at school when we were taught to use our brains to do simple sums like times tables? It's incredible how we now rely on devices like smart-phones and laptops to calculate really simple equations. Resist the urge to work things out using an external device – and use the device you were born with – your brain!
1
person found this helpful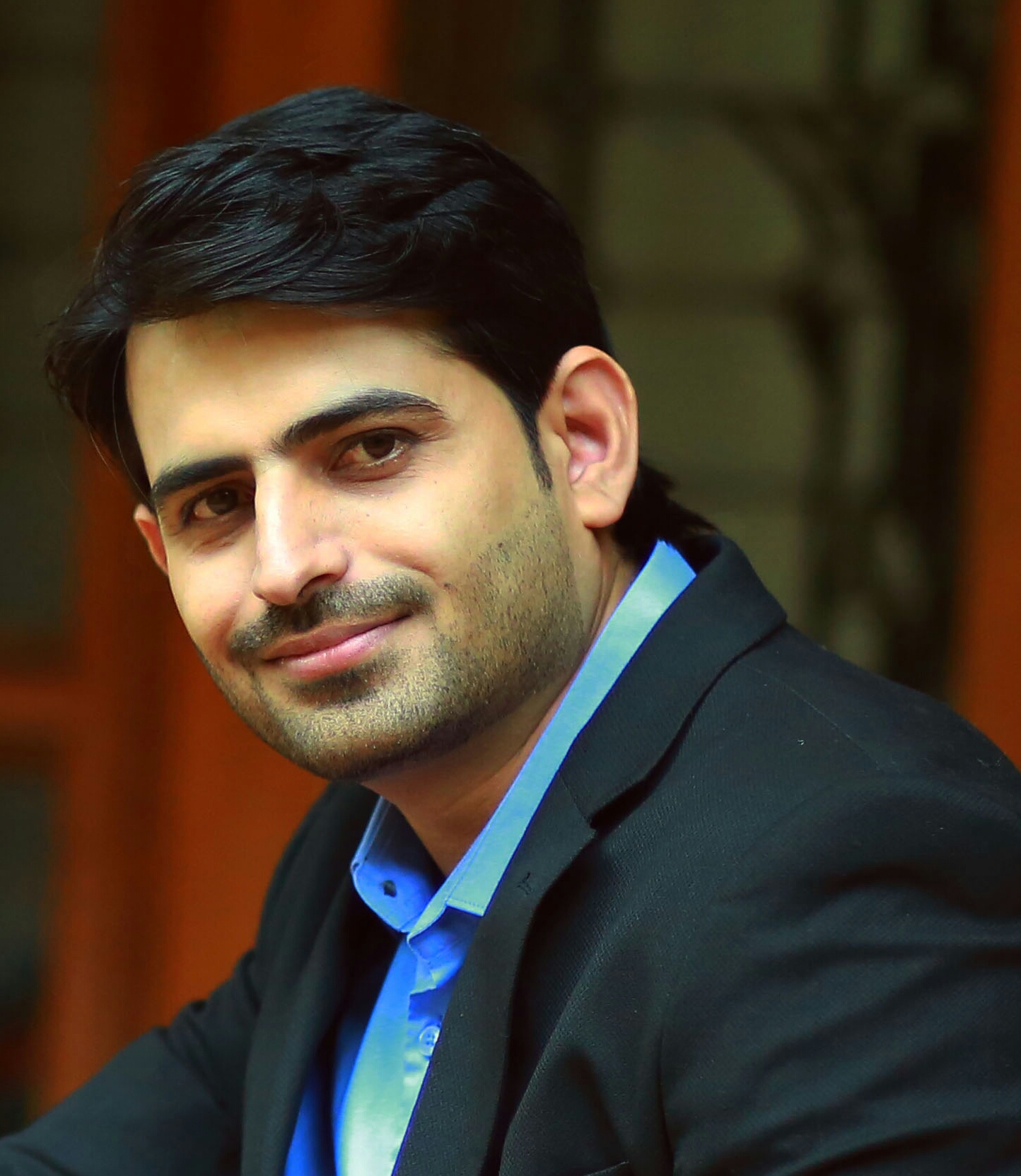 MD(GENERAL MEDICINE), Diploma In Dermatology And Venerology And Leprosy (DDVL)
Hey lybrate-user! you r just 25! life has just begun, start parting so that you get new friends join clubs in your area! keep urself busy! start playing games watch movies all these things will bring the confidence back and start your new life. All the very best.
1
person found this helpful
View All Feed
Near By Doctors

Ph. D - Alternative Medicine, PG Diploma in Psycological Counseling
Psychologist
Book Appointment

Inner Space is a counselling center located in Mumbai, India
Psychologist
Inner Space Counseling Center,
Book Appointment

Masters In Psychology , CBT - Cognitive Behavioral Therapy , REBT Rational Emotive Behavioral Therapy, BArch
Psychologist
ActionPlan Therapy Lokhandwala Center ,
Book Appointment

Ph.D - Social Psychology -, M.Phil. Educational Psychology, MSc. Child Psychology , B.Sc
Psychologist
Book Appointment

MA - Psychology, Certificate Course In Application of Counselling Therapies
Psychologist
Wavelength -Away from the Blues,
Book Appointment

Psychologist
i Thrive Counselling & Holistic Development Centre,
Book Appointment