Personal Statement
Hello and thank you for visiting my Lybrate profile! My favorite part of being a doctor is the opportunity to directly improve the health and wellbeing of my patients .I'm dedicated to th...
...more
Hello and thank you for visiting my Lybrate profile! My favorite part of being a doctor is the opportunity to directly improve the health and wellbeing of my patients .I'm dedicated to the newest advancements and keep up-to-date with the latest health care technologies.
More about Dr. Vaishali Rana
Dr. Vaishali Rana, based in Mumbai is renowned homeopath who specializes in aesthetic skin treatments and applied behaviour analysis. According to her, she believes in improving the wellness and health of her patients by providing quality healthcare. Dr. Vaishali Rana keeps herself updated about the newest technologies and advancements in modern-day homeopathy and helps her patients with her clinical expertise. For Dr. Rana, it is not just about treating her patients for their medical conditions, but also motivating them to stay well by opting for a healthier lifestyle. Her unique method of presenting a scientific and modern approach towards homeopathy makes Dr. Vaishali Rana different and distinctive. Apart from being a reputed Homeopath, Dr. Rana is also known for her expertise in mental health, cosmetology, alternative medicine, biochemics and dermatology. After completing her BHMS from Bharati Vidyapeeth Homeopathic Medical College in 2001, she completed her certification course in Aesthetic Skin Treatments from Kaya Skin Clinic in Mumbai. In 2016, she completed her certification course in Applied Behavioural Analysis from Rethink First in USA. Before she started her own practice, Dr. Rana has been the Clinic Director and Homeopathic Consultant at Ayaana Homeopathic and Wellness Clinic. She is a member of Maharashtra Council of Homeopathy. If you want to take a consultation with Dr. Vaishali Rana , patients can opt for consultations over phone and through texts.
Info
Education
BHMS - Bharati Vidyapeeth Homeopathic Medical College - 2001
Certified in Aesthetic Skin Treatments - Kaya Skin Clinic, Mumbai. - 2003
Certified in Applied Behaviour Analysis - Rethink First, USA - 2016
Languages spoken
English
Hindi
Professional Memberships
Maharastra Council of Homoeopathy
Location
Book Clinic Appointment with Dr. Vaishali Rana
Consult Online
Text Consult
Send multiple messages/attachments. Get first response within 6 hours.
7 days validity
•
₹300 online
Consult Now
Health Packages
30 Days validity
•
Medicines included
₹2500
30 Days validity
•
Medicines included
₹2200
Services
Submit Feedback
Submit a review for Dr. Vaishali Rana
Your feedback matters!
Write a Review
Patient Review Highlights
"Very helpful"
120 reviews
"Inspiring"
13 reviews
"knowledgeable"
88 reviews
"Professional"
21 reviews
"Well-reasoned"
27 reviews
"Caring"
18 reviews
"Practical"
15 reviews
"Prompt"
4 reviews
"Sensible"
11 reviews
"Saved my life"
4 reviews
"Helped me impr..."
18 reviews
"Nurturing"
4 reviews
"Thorough"
9 reviews
Reviews
Prabhav
Jun 24, 2017
All of sudden I developed therdepression and didn't know what to do. I feel so great after the completion of treatment. The friendliness of staff is the best in the Ayaana Homeopathic Clinic. I was quite concerned, as my health was degrading day by day, but due to my Vaishali Rana and the depression treatment I didn't lose hope. I found the Ayaana Homeopathic and Wellness Clinic itself quite pleasant. She is not just friendly, but also is very motivating. It's been so long, I have lost all hope, but then I met Vaishali Rana and I am hopeful again that I will be fine. In order to diagnose my problem completely she asked me a number of questions.
Kifa
Nov 19, 2016
I found the answers provided by the Dr. Vaishali Rana to be very helpful, knowledgeable, helped me improve my health, caring and inspiring. With chronic tonsillitis I have experienced fever, voice change, pain, and a sore throat. I have also found it hard to swallow. Pain reliever medicines barely relieve pain and fever.All doctors advised surgery to remove my tonsils.After consultation with Dr. Vaishali Rana my problem cured completely without any surgery. She truly understood what I was going through and we worked through it together. She is the best homeopathic doctor i would recommend for all the problems.
Kshitij
Nov 6, 2016
I had a severe acne problem during my teenage years.I asked for this problem with Dr.Vaishali Rana . She was extremely patient to hear my case history and showed genuine interest. She gave me very honest feedback regarding my treatment , that my treatment will take long time and i should not expect any immediate results.I kept faith during the treatment process and within 3 months i started noticing visible and significant changes in my skin.Dr Vaishali Rana was extremely helpful with my case. She cares genuinely for her patients and is very result oriented. Her knowledge and expertise is very good .
Patient
Nov 14, 2016
I was struggling with urticaria(Itching) skin problem and was on cetrizine for a long time until I took consultation with Dr. Vaishali Rana. She is very professional and has a comprehensive knowledge.You can ask questions and she follows up on problems. She will work with you and for you. After taking treatment from her and getting cured completely I got a strong belief in Homeopathy now. I would strongly recommend her for extensive knowledge and expertise.She is the best doctor I have ever consulted.
Jayadeva
Apr 19, 2017
I was shocked to experience the symptoms of hair fall She is not just friendly, but also is very motivating. The facilities available in the Ayaana Homeopathic and Wellness Clinic are very nice. The best thing about Dr Vaishali Rana is that she prescribes limited no. of medicines. My boss referred me this doctor. The Ayaana Homeopathic and Wellness Clinic is decorated very nicely and doesn't look like a hospital. The hair fall treatment has helped me greatly and now I am perfectly fine.
Ajita
Jul 7, 2017
I was suffering from Body weakness since past one week. I was not able to do any of my work. Finally my mom took me to Dr Vaishali Rana. I must appreciate the way she treats her patients. I had a great experience with her. she is very nice and experienced doctor. she gave me a perfect treatment. And i have already recovered to much extent. I am hoping for the bset results within few days.
Harini
May 2, 2017
Never thought I will suffer from painful sexual intercourse like this. Never once that I felt that she is getting impatient, rather she has always responded to my each and every doubt with immense patience. So many doctors I consulted, but her treatment was the best. The facilities available in the Ayaana Clinic are very nice. During the treatment, Dr Vaishali Rana supported me a lot.
Janani
May 5, 2017
Due to my female hair loss my daily activities were suffering. Even after my treatment with my old doctor, I never felt so much relief, but Dr Vaishali Rana has treated my completely. She is very talented and seasoned doctor. I was quite depressed due to my condition, but Dr Vaishali Rana guided me to change my attitude.Thanks to her I am totally satisfied with the results.
Kishori
Jun 27, 2017
I thought it was something very normal, but then I realised the dandruff problem is something else. I thought that post treatment it won't happen again, with therhope I consulted drVaishali Rana and her guidance has helped me immensely and has helped gain confidence. Everything was just spick and span in the Ayaana Homeopathic and Wellness Clinic in Mumbai.
Dhriti
Jul 5, 2017
Most of the people are facing baldness problem. And, according to my experience I really found hard to cure the problem. But after meeting dr Vaishali Rana, It became really very easy. I faced tuff time earlier because of my hairfall but she helped me alot. My hairfall is stopped completely and I am very happy with the treatment she provided.
Mayukh
Jul 18, 2017
I was shocked to experience the problem of penis pain. She is not just friendly, but also is very motivating. The overall atmosphere in the Ayaana Clinic is very soothing. By chance, I approached Vaishali Rana for second opinion and thank god, i did because, she treated me without any surgery and all. I am completely cured from the disease.
Roger
Apr 22, 2017
I was shocked to experience the symptoms of swelling. Someone from the office, referred us Dr Vaishali. I feel so great after the completion of treatment. I was amazed that other doctors before him were not able to even diagnose my problem, but Dr Vaishali did it immediately and started the swelling treatment for it.
Hayat
Nov 17, 2016
Dr. Vaishali Rana provides answers that are very helpful, knowledgeable, well-reasoned, caring and professional. Thank you so much doc for the amazing answer.
Ashish Kumar
Jan 8, 2017
Dr. Vaishali Rana provides answers that are knowledgeable. I didn't know what are the reason of underweight so this is very knowledgeable for me . Thank u
Prashant
Jan 9, 2017
Dr. Vaishali Rana provides answers that are very helpful. Very well explained.......Should I go for echo 2-D and folter tests???
Jyoti Shokeen
Oct 20, 2016
Dr. Vaishali Rana provides answers that are knowledgeable. Thankyou so much. I needed it badly. Its of great use thanx a lot.
Rakesh Kumar
Mar 18, 2017
Dr. Vaishali Rana provides answers that are very helpful. Very very helpfull and a good response for every doubt i havr asked.
Sharath
Dec 3, 2016
I found the answers provided by the Dr. Vaishali Rana to be sensible. Thanks and Appreciate your prompt response.
Sarita Yeasmin
Jan 22, 2017
I found the answers provided by the Dr. Vaishali Rana to be very helpful. Thank you very much mam..thanks a lot..
Suresh
Feb 26, 2017
I found the answers provided by the Dr. Vaishali Rana to be very helpful. Thank u mam.
Adnan Khan
Oct 20, 2016
I found the answers provided by the Dr. Vaishali Rana to be very helpful. Thanku mam
Anil
Jan 7, 2017
Dr. Vaishali Rana provides answers that are very helpful and knowledgeable. Thanks
Feed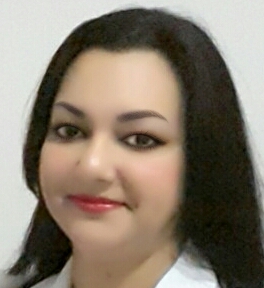 BHMS, Certified in Aesthetic Skin Treatments, Certified in Applied Behaviour Analysis
Irritable bowel syndrome is a disorder that is diagnosed on the basis of its symptoms. It is characterised by intense abdominal pain, discomfort, bloating and change in bowel habits. One of the primary symptoms of IBS is abdominal pain. It may also be accompanied with frequent diarrhoea or constipation. There might also be a feeling of partial or incomplete evacuation. The symptoms are sometimes relieved by the proper bowel movement. Other symptoms, in this case, include depression and anxiety. In rare cases, there is also a possibility of sexual dysfunction and a reduced libido.
Causes of Irritable Bowel Syndrome–
The exact reason behind the occurrence of IBS is not known. It is a disruption of the brain-gut axis that is known to cause the problem. It is also caused due to small intestinal bacterial overgrowth.
Triggering factors–
IBS is intensified or triggered by the following factors:
Foods: Edibles like chocolate, milk and alcohol might lead to constipation or diarrhoea. One must also avoid carbonated beverages and some fruits and vegetables. These might lead to bloating and discomfort.

Stress: The condition gets worse with any type of stress.

Hormones: In women, the symptoms occur as a result of the hormones during menstrual periods.

Complications: It is not associated with any fatal condition. But it can lead to diarrhoea and constipation and aggravate hemorrhoids.
Adverse Impacts of the Disease-
IBS has an adverse impact on your lifestyle. It will limit your ability to get social or carry out your daily professional activities. You will find it difficult to cope up with the symptoms while living away from your comfort zone or home. You will not have a good sex life. You will get depressed and may even feel suicidal in extreme cases.
Treatment of Irritable Bowel Syndrome-
IBS is treated broadly by bringing in certain changes in the lifestyle. To begin with, you are advised to check your diet. Include fibre in your diet, if you are suffering from constipation. Also, avoid oily, spicy and hot food items. Besides, you are prescribed medicines such as stool softeners and laxatives and antispasmodic drugs and proton pump inhibitors.
Homeopathic medicines-IBS requires prolonged treatment. Homoeopathy works best to get you relief from the symptoms and cures it, from the roots. Here are certain homeopathic remedies that are helpful in treating the disorder.
Argentum nitricum

Asafoetida

Colocynthis

Lilium tigrinum

Lycopodium

Natrum carbonicum

Nux vomica

Podophyllum

Sulphur

Aloe
It has to be kept in mind that these are just basic remedies. There are over 150 Homeopathic medicines that can be used for treating IBS.
In case you have a concern or query you can always consult an expert & get answers to your questions!
3808
people found this helpful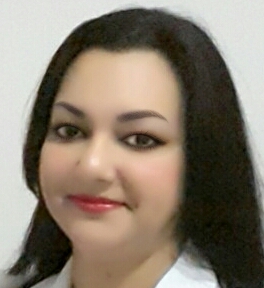 BHMS, Certified in Aesthetic Skin Treatments, Certified in Applied Behaviour Analysis
Sciatica nerve is the longest nerve of our body, which starts from the spinal cord, passes through the lower back and into the lower leg. Sciatica is a symptom of pain in the sciatic nerve which occurs if it is being compressed by any mass, irritated or overgrowth along its course.

Symptoms
Patients with sciatica experience severe pain along their back as well as may suffer from additional symptoms including numbness and weakness, a feeling of tingling and pins and needles on the foot or toes. In severe cases, some people may also suffer from loss of bladder and bowel control.

Causes
One of the most common reasons is the pinching of the nerve due to a slipped disc in the lower back. Other conditions which cause sciatica are trauma to the spine, spondylolisthesis, spinal tumors and lumbar vertebral canal stenosis.

Prevention
One of the easiest ways to prevent sciatica is by protecting your lower spine. You can follow these easy tips that can be really helpful in maintaining your health and remaining pain free.
Exercising regularly: By exercising regularly, patients can strengthen their back and abdominal muscles and prevent damage to their vertebral column.
Good posture: By maintaining a good posture while sitting and working in an ergonomically designed chair that properly supports your hips and back and does not compress the back of your thighs and knees while sitting is essential to maintain a healthy back.
Treatment
Homeopathy offers natural medicines that can cure and reduce sciatica pain. One of the biggest advantages that homoeopathy offers for treating sciatica is that it can treat the disease effectively, by rectifying the compression or irritation on the sciatic nerve.

Homeopathy practitioners use Colocynth for treatment caused in right sided sciatica pain. Homeopathic medicine Gnaphlium is used to treat numbness associated with the paint, while Rhus tox is usually helpful in treating all sciatica symptoms and is the most preferred medicine by homeopathic practitioners.

Homeopathy also offers additional benefits as it not only helps in rectifying sciatica pain it also help in strengthening a patient's constitution so that the disease is cured from its roots and there are no further recurrences. Homeopathic medicine is very fast and effective and is totally natural, free from any side effects. It is one of the most widely accepted forms of medicine which causes no side effects and can be taken easily by both men and women. If you wish to discuss about any specific problem, you can consult a Homeopath.
3500
people found this helpful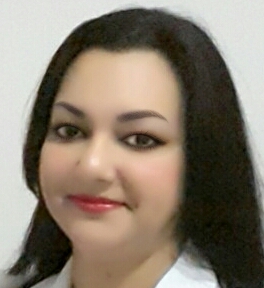 BHMS, Certified in Aesthetic Skin Treatments, Certified in Applied Behaviour Analysis
Hair fall also known as alopecia is a problem encountered by millions of men and women worldwide. Hair fall can be a very distressing problem and can make you feel depressed. Hair fall may happen due to several reasons. Finding out the root cause of your hair fall will help you to deal with your problem more efficiently. Following are some causes that could be the reason for your hair fall:
For some people hair fall may be a hereditary problem.
Hormonal imbalance may at times lead to hair fall.
Frequent use of hair styling tools may cause your hair to fall rapidly.
Consuming steroids like birth control pills very often may result in uncontrolled hair fall.
But there is no reason for you to be disheartened, because there are many treatments available for controlling hair fall. Homeopathy offers promising remedies for reducing hair fall.
Some of the treatment methods are mentioned below:
If your hair fall is due to scalp diseases like dandruff or eczema then your homeopathic physician may recommend you medicines like Psorinum.
Your doctor may recommend you medicines like Pulsatilla or Sepia Officinalis, if hair loss happens due to childbirth or after menopause.
If hair fall is due to alopecia then your doctor may recommend you medicines like Calcrea Carbonica.
Homeopathic medicines like Fluoric acid are used for growing back your hair if bald spots appear on your scalp due to hair fall.
Medicines like Lycopodium are used for growing back your hair in case of complete baldness.
Silicea is a common homeopathic medicine prescribed for hair fall in case of young people.
Hair fall must not be ignored. You may consider consulting a homeopathic doctor if your hair is falling at an alarming rate.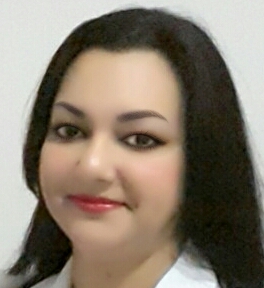 BHMS, Certified in Aesthetic Skin Treatments, Certified in Applied Behaviour Analysis
Starting a family and being people who you can completely rely on is something that may be a dream that most people nurture and work towards. While most couples are blessed with happy families, there are a lot of those couples who may have to rely on medicines and treatments to be able to conceive a child.
With the changing lifestyle and the increasing amount of stress, a lot of couples are not able to conceive naturally. This is when they turn to medical help from professionals who may be able to suggest treatments and counselling. Even though the medications and treatments are sought very popularly, it is also a fact that couples have to go through painful procedures and unfruitful trials before they are able to get positive results, if at all that is possible. Not to mention the expensive treatment costs and the costly medicines that they have to invest in, apart from the mental and emotional trauma that is accompanied with it.
Causes of Infertility:
Infertility in Males: Small/undescended testes, Testicular injury, Abnormal/Low sperm count, Erectile dysfunction, Premature ejaculation, Prostatitis, Orchitis, Varicocele, Infections(STD'S including Chlamydia, gonorrhoea), Vas deferns/Ejaculatory duct obstruction.
Infertility in Females: Structural abnormality in uterus/cervix, Endometriosis, Polycystic Ovarian Syndrome(PCOS), Irregular periods, Hormonal imbalance, Pelvic Inflammatory disease(Chlamydia, gonorrhoea), Uterine fibroid, Pelvic T.B., Pelvic adhesions due to infection or following surgery, Blocked fallopian tubes due to salpingitis, or Thyroid disorders.
A safer alternative:
One of the safest alternatives to conventional medicine and treatments is to opt for homeopathy. This is a style of treatment that works on the body using natural means such as plants extracts and other natural derivatives, in combination with medicinal properties in healthy portions. With the use of such treatments and medicines, it may be possible for aspirant couples to be able to work on their body systems to make them healthier and more responsive to conceiving a child.
Homeopathic treatment of infertility is mainly achieved through the administration of constitutional homeopathic medicines found most suitable after a detailed case analysis. A detailed case analysis includes the general physical and mental constitutional make-up of the patient plus the symptoms in the sexual sphere and the underlying cause that is hindering the fertility process and needs to be corrected. Homeopathic medicines for infertility are natural medicines that help by raising the patient's immunity to remove the obstruction that is hindering the process of fertility in a couple. Homeopathic medicines for infertility are non-toxic and carry no risk of side-effects.
Some of the most important advantages of homeopathic treatment for infertility:
The medicines make sure that they do not put the others aspects of health at jeopardy for the users of homeopathic medicines which means that the medicines do not have highly destructive side effects.
The lack of side effects in the homeopathic medicines for infertility ensure that the couples remain mentally and emotionally strong enough to stick to the resolve of getting treated and that is something that may be helpful in the success of the treatment.
Since the medicines are all organic, most of them are not as expensive as the conventional medicines.
Choosing a safe stream of medication such as homeopathy may also help in ensuring that when the child is conceived, it does not get affected by the harmful medicines that may be administered to the couple.
When the future of your family and health is at stake, it is important that you take well thought out and wise decisions about what kind of treatments you should undergo.
Here is a very short list of commonly used remedies:
Sepia: This type of homeopathy remedy is used to treat irregular or absent ovulation
Sabina: Recommended for women who have experienced recurrent miscarriage
Aurum: Used in cases when low sex drive and depression are the cause of infertility
Phosphorus: Used when anxiety and stress are contributing to female infertility
Silica: A type of homeopathy remedy used to boost the immune system in order to improve a woman's chances of getting pregnant
Pulsatilla and Sepia: Pulsatilla and Sepia are suitable homeopathic medicines for infertility in females due to irregular or scanty periods.
Calcarea Carb and Aletris Farinosa: Calcarea Carb and Aletris Farinosa used for infertility in females due to profuse menses.
There needs also a discussion regarding potencies, repetition of dose, timing, and other supportive information like lifestyle nutrition, supplements like folic acid, exercise like yoga, etc. If you wish to discuss any specific problem, you can consult a homeopath.
3273
people found this helpful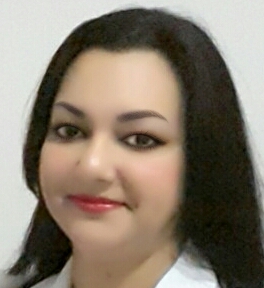 BHMS, Certified in Aesthetic Skin Treatments, Certified in Applied Behaviour Analysis
Migraines are characteristically throbbing, intrusive and sometimes, prolonged headache accompanied by sensitivity to sound and light and the feeling of nausea. They are fairly common and usually treatable with home remedies and allopathic drugs. The word migraine has been derived from another word 'hemicranias' which means one sided headache. Headaches resulting from migraines tend to occur in episodes rather than being regular. Additionally, the intensity of a migraine will also vary with some attacks being very severe while other attacks will be a lot more moderate. The pain is often accompanied by nausea or vomiting.
Homeopathy may play an efficient role in the treatment of migraines. Homeopathic medicines are prescribed based on the type, duration and intensity of the migraine attacks and are most often helpful in their treatment.
Homeopathy aims to cure the headache from its very root without attracting side effects. Some of the common homeopathic medicines include:
Belladonna: This is one of the most common homeopathic drugs prescribed for migraines. This medicine aims to cure the throbbing character of the migraine in the temporal region, which is further induced by light and sound.
Spigelia: This is useful to treat headaches arising from the left hemisphere of the brain that is fairly common among individuals experiencing migraines. Additionally, there would be an occurrence of severe pain in the eyeballs which might be worsened by excess movement of the eyes.
Glonoinum: This medicine works fairly well with congestive headaches which are accompanied by a constant feeling of blood rushing to the head. You might also feel shocks in your head.
Sanguinaria Canadensis: This is prescribed in case of headaches that form from the back of the skull and settle prominently in the right hemisphere of the skull. The eyes also tend to throb; another symptom that is remedied by the use of this medicine.
Natrum Muriaticum: this is usually prescribed to women who complain of their migraines worsening during their menses. The headaches can be accompanied by temporary loss of vision. If you wish to discuss about any specific problem, you can consult a homeopath.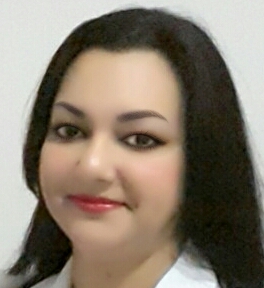 BHMS, Certified in Aesthetic Skin Treatments, Certified in Applied Behaviour Analysis
Eczema refers to the changes that occur in the upper skin layer. These skin changes can be thickened and cracked skin, skin redness, crusting of the affected area and swollen raw skin, among others. The exact cause of this skin condition is not yet known but a mix of factors have been found to be behind this health problem.
It is a common chronic skin condition, which is characterized by skin inflammation and irritation. The most prevalent type of eczema is Atopic dermatitis. It is not a communicable disease and is usually caused, owing to immunological alterations within the body.
czema can be cured if the persistent immunological disturbances get corrected by internal medications like homeopathy treatment, which is known for providing safe and effective treatment. The presence of red, inflamed and itchy skin can trigger psychosocial and emotional stress in the patients suffering from eczema and can become a dominant cause of severe discomfort.
The fundamental characteristic of homeopathy treatment is that it targets with respect to eczema:
Genetic components
Coping mechanism with sentimental triggers
Major advantages of homeopathy include:
It treats the disturbances of immune system and treats the roots of this disease.
In most of the cases its effects are long lasting.
It is non-toxic and causes zero side effects.
The following are effective homeopathic remedies to treat eczema:
Weeping type of eczema: Graphite is an effective homeopathic medication that treats the weeping type of eczema that usually occurs between fingers or toes, behind the ears and scalp. It provides effective relief from eczematous eruptions that discharge sticky fluid and eczema that develops on eyelids.
Dry eczema in knees joints and bents of elbow: Sepia officinalis is an ideal homeopathic remedy for eczema in knees and bends of elbow. It provides relief from severe scratching that occurs due to dry skin.
Excessive itching: Sulphur is a Natural Homeopathic medicine, which is considered one of the most effective remedies for eczema. It provides instant relief from burning sensation and excessive itching. It is also beneficial in the case of eczema that has worsened due to the indiscriminate usage of external ointments.
Gastric or urinary trouble: Lycopodium clavatum is an effective remedy for patients suffering from some sort of urinary or gastric trouble. It is also known to provide effective relief from severe itching and bleeding resulting from eczematous eruptions. It also provides relief in cases of deep fissures and hardening of skin. If you wish to discuss about any specific problem, you can consult a homeopath.
1
person found this helpful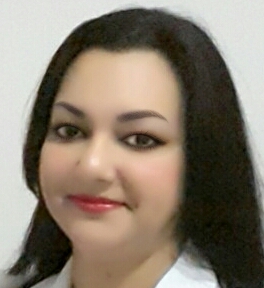 BHMS, Certified in Aesthetic Skin Treatments, Certified in Applied Behaviour Analysis
Are you suffering from depression? Is it hampering your daily life and activities? Depression is a mental health condition, which is very common in people of all ages around the world. It is a serious medical condition which may occur for several reasons, depending from person to person. Depression should be treated effectively for restoring a healthy state of mind. Among the various modes of depression management, homeopathy is considered to be an effective remedy.
Here is a list of the top homeopathic medicines which are used for tackling depression, along with the symptoms when they are applied:
Arsenicum album: This is an ideal homeopathic medicine for people who worry excessively. It is used in people who are extremely health obsessed. Such people get depressed about failing to reach personal goals in life. The symptoms of such a patient suffering from depression tend to worsen in cold weather, as pain sensitivity increases.
Aurum metallicum: This medicine is effective for workaholic people who have a tendency to feel worthless, despaired and experience suicidal thoughts after failing to achieve personal and professional goals. The symptoms worsen during the night time and during cold seasons. Calming music is beneficial for easing these patients.
Calcarea carbonica: This homeopathic remedy is commonly used in the case of people who become overwhelmed due to work, worry and physical illness of any kind. The development of fatigue, discouragement, confusion, anxiety and self pity are also indicated in such patients. This medicine is also good for depression patients who suffer from sleep disorders, or sweat profusely.
Causticum: This homeopathic medicine is important for curing depression in people who due intense grief resulting from some kind of major loss. The patient may experience forgetfulness and mental dullness. The patient may tend to cry a lot and becomes extra sympathetic towards others.
Cimicifuga: This effective homeopathic remedy is used for people who suffer from bipolarity. They may be quite energetic and talkative during good times, but during periods of depression, they become gloomy and dull. Neck aches, headaches and painful menstrual periods in women are also likely.
Ignatia amara: This homeopathic medicine is used in the case of people who are very sensitive and tend to suppress their feelings of grief and disappointment. They do not want to seem too much defensive, moody, or vulnerable in the eyes of other people. They may burst into laughter and tears all of a sudden without a proper reason. Abdominal cramps, insomnia, and headaches are other symptoms.
Kali phosphoricum: Another effective homeopathic medicine used in the management of depression is Kali phosphoricum. People who need these medicines feel depression after long periods of emotional stress. Nervousness, exhaustion, insomnia, anemia, increased cold sensitivity, and reduced concentration are experienced. If you wish to discuss about any specific problem, you can consult a homeopath.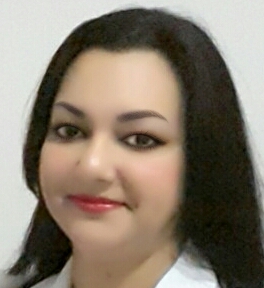 BHMS, Certified in Aesthetic Skin Treatments, Certified in Applied Behaviour Analysis
Allergies are caused by unnatural reactions between your body's immune system and foreign substances, which have gained access into the body. When these substances, known as allergens, enter your body, your immune system produces antibodies, which are responsible for warding off unwanted substances like harmful viruses or diseases and helping in the body's overall resistance.
The main cause of allergy is the uncontrolled reaction between the immune system's antibodies and harmless allergens. Allergic reactions are triggered when antibodies, like histamine, come into contact with particular types of allergens. These may include:
Certain eatables: Peanuts or sea food
Medications: Penicillin or penicillin-based antibiotics
Airborne allergens: Pollen, mold, or dust mites
Insect stings: Bee stings or scorpion stings
Latex: Latex or other substances, which are responsible for causing allergic skin reactions
Symptoms of allergies depend upon a wide range of factors, which are subjective and vary from person to person and from allergen to allergen. Depending upon the type of allergen involved and the nature of the allergy, symptoms may include any of the following:
Severe itching
Swollen or red and watery eyes
Flaky skin which can peel off
These symptoms are common in mild to moderate allergies, such as atopic dermatitis, hay fever, drug or food allergies. There are certain rare cases (say, scorpion stings), however, in which the allergic reaction turns out to be potentially life-threatening. This type of reaction is known as anaphylaxis. Here are its signs and symptoms:
Loss of consciousness
Skin rashes
Intense shortness of breath
Lightheadedness
Homeopathy effectively deals with any sort of allergy by taking into account individualistic symptoms and thus nipping the root cause in the bud. Natrum Mur, Urtica Urens, Sulphur and Natrum Carb, among others, are very effective medicines against allergies. But these must be taken after due discussion with the doctor as they check out the symptoms and then prescribe the medicine basis that. If you wish to discuss about any specific problem, you can consult a homeopath.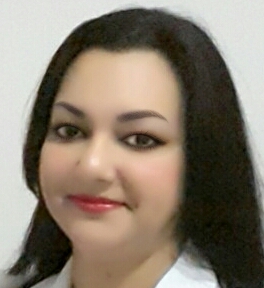 BHMS, Certified in Aesthetic Skin Treatments, Certified in Applied Behaviour Analysis
Are you an athlete looking for an effective remedy for sports injuries and accidents? You should opt for homeopathy for treating sports injury of several kinds. In case of athletes, injuries of acute and chronic forms are quite common, and homeopathy offers a completely natural treatment without any side effects on your body that may affect your performance. Homeopathy provides you effective and rapid healing, and promotes natural healing of your injuries. Using homeopathic medicines for treating your sports injuries at the right time allows you to stay away from undergoing surgeries, which are inevitable in the case of serious injuries that progress over time.
Here is a list of the top homeopathic medicines that are beneficial for athletes who suffer from sports injuries of various forms:
Arnica

This is one of the most popular and common homeopathic medicines that is used for treating sports injuries.
It is a part of all first aid kits at football grounds, at games of all levels.
Arnica is very effective when taken immediately after an injury. It is a legal medicine that can be taken by athletes and players after being inflicted with an injury in the field.

Calcaera carbonica
Hypericum perforatum

This homeopathic medicine is useful in case you get your nerves crushed on account of injuries, such as dropping a heavy barbell on your toe.
In such cases, you should take Arnica first, and then take this medicine. It is beneficial for soothing nerve pain.
Such pains are common when your spine is injured.

Ledem palustre

This is another effective homeopathic medicine for treating sports injuries in athletes.
It is used for curing puncture wounds and insect bites.
It is also used for treating a black eye and other injuries that are cold to touch. It is ideally used after taking Arnica first.

Rhus toxidodendron

This homeopathic medicine is important for treating ligament and tendon injuries that cause intense pain, stiffness, as also when a person experiences strains and sprains.
It is recommended for you to consult a homeopathic practitioner before starting to take homeopathic medicines for treating sports injuries on your own. A doctor will be able to prescribe you the best medicines based on your condition and symptoms.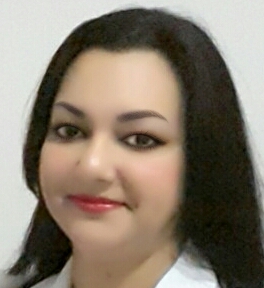 BHMS, Certified in Aesthetic Skin Treatments, Certified in Applied Behaviour Analysis
Knee pain is referred to as a condition when the knee joints (which are responsible for walking, running, sitting and standing along with bearing the maximum body weight for most forms of physical activities) are significantly inflamed, giving rise to a severe pain in particular areas or the entire knee joint. There might also be severe stiffness around the knee joint which might make it very difficult to function.
Knee pain might occur due to obesity, old age, different forms of arthritis, severe injury in the knee or the associated ligament or bones, knee cap dislocation, overuse of the knee joint and infections of the knee joint.
Homeopathic Treatment For Knee Pain:
Homeopathy is one of the most popular holistic systems of medicine. The selection of remedy is based upon the theory of individualization and symptoms similarity by using holistic approach. This is the only way through which a state of complete health can be regained by removing all the sign and symptoms from which the patient is suffering. The aim of homoeopathy is not only to remove the symptom of knee pain but to cure its underlying cause. As far as therapeutic medication is concerned, several well-proved medicines are available for knee pain that can be selected on the basis of cause, location, sensation, modalities and extension of the knee pain. For individualized remedy selection and treatment, the patient should consult a homeopathic doctor in person. The effective homeopathic remedies for knee pain are as follows :
Bryonia Alba – This homeopathic preparation is effective in curing knee pain with the symptoms of severe pain in the knee joints during walking. Pain stops when you stop walking or moving and you may also have an abnormal growth in the knee joints. If the knee pain is caused due to osteoarthritis, Bryonia Alba can prove to be a useful remedy as well.

RhusTox – If the knee pain comes with the symptoms of severe pain in damp weather, intense pain after initial movement which tends to gets better in continuous motion, a prescribed dosage of RhusTox might help in the elimination of the pain.

Colchium – The medicine is useful in treating knee pain which worsens due to movement and subsequently improves in warm weather or after getting appropriate rest.

Silicea – This preparation is useful in curing knee pain which retains the sensation of being tightly bound during all times.

Lachesis – If the knee pain is caused due to rheumatoid arthritis, Lachesis can be an effective treatment. Lachesis can also be prescribed if the pain is accompanied with an abnormal growth around the affected area.
These are just a few of the commonly used Homeopathic remedies and are mentioned only to create awareness about the effectiveness of Homeopathic medicines for Knee Pain. It is not advisable to resort to self-medication for any disease.
3085
people found this helpful
View All Feed
Near By Doctors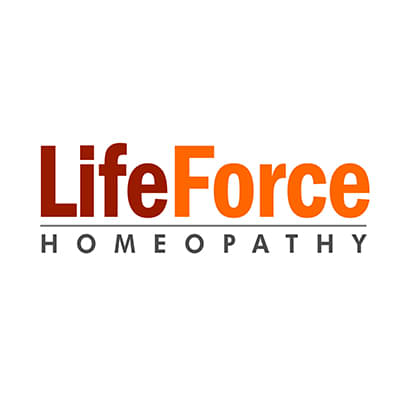 BHMS
Homeopath
Life Force Homeopathy - Lokhandwala,
Book Appointment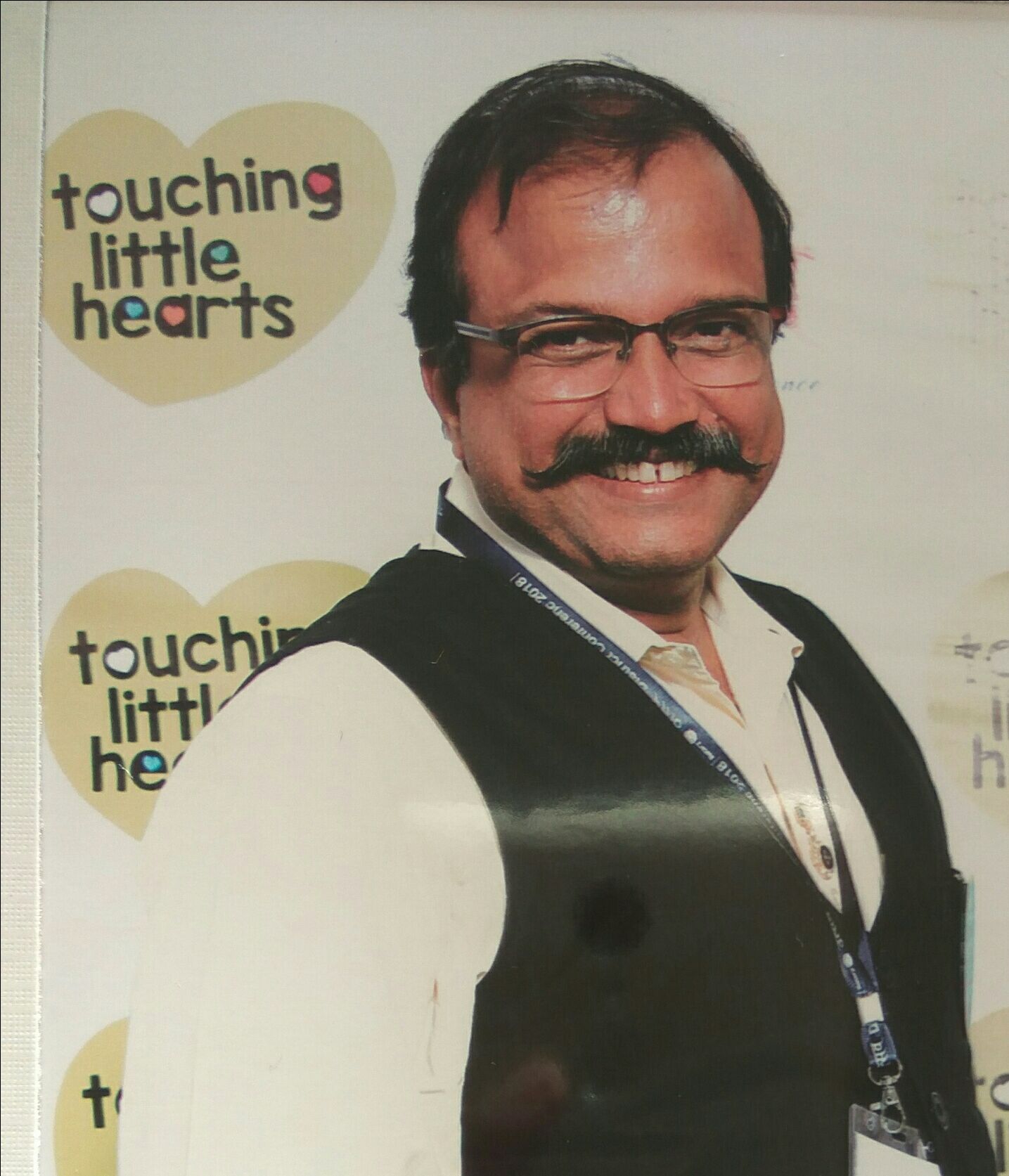 BHMS
Homeopath
Bellevue Multi speciality Hospital,
Book Appointment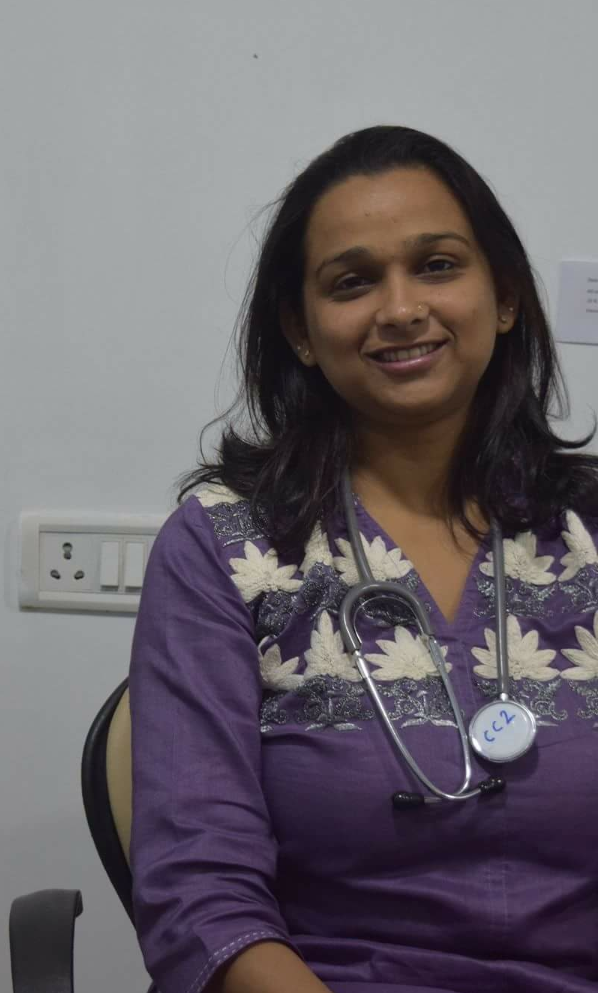 BHMS, Ozone Therapy, CCH, Certificate Course in Palliative Care
Homeopath
Bellevue Multispeciality Hospital,
Book Appointment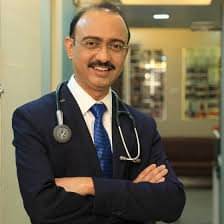 MBBS Bachelor of Medicine and Bachelor of Surgery, MD CHEST MEDICINE
Homeopath
Book Appointment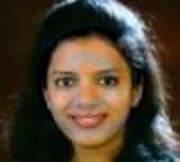 BHMS
Homeopath
Sanjeevani Surgical & General Hospital,
Book Appointment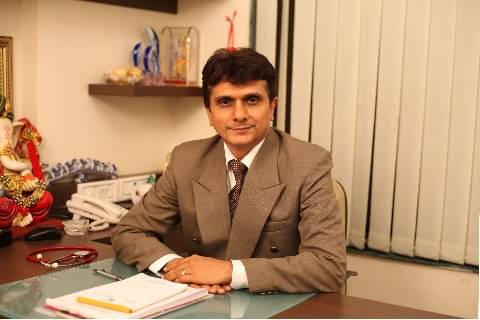 MD, BHMS
Homeopath
Global Homoeopathy & Esthetiques Clinic,
Book Appointment