Personal Statement
I'm a caring, skilled professional, dedicated to simplifying what is often a very complicated and confusing area of health care.
...more
I'm a caring, skilled professional, dedicated to simplifying what is often a very complicated and confusing area of health care.
More about Dr. Sachin Deshmukh
Dr. Sachin Deshmukh is an experienced Radiologist in Parel, Mumbai. He is a MBBS . He is currently associated with Midtown Diagnostics Centre in Parel, Mumbai. Don't wait in a queue, book an instant appointment online with Dr. Sachin Deshmukh on Lybrate.com.

Find numerous Radiologists in India from the comfort of your home on Lybrate.com. You will find Radiologists with more than 35 years of experience on Lybrate.com. You can find Radiologists online in Mumbai and from across India. View the profile of medical specialists and their reviews from other patients to make an informed decision.
Info
Location
Book Clinic Appointment with Dr. Sachin Deshmukh
First Floor, Above Canara Bank, Shishu Vihar, Gokhale Society Lane, Near R.M.Bhatt School, Parel, Mumbai

,

Mumbai
Get Directions
Bulding No.8, Shop No 10/11,Acharya donde marg,Parel, Landmark: Opp.Wadia Childrens Hospital & Kem Hospital.

,

Mumbai
Get Directions
Services
Submit Feedback
Submit a review for Dr. Sachin Deshmukh
Your feedback matters!
Write a Review
Feed
Nothing posted by this doctor yet. Here are some posts by similar doctors.
Asked for Female, 58 years old from Chennai

MBBS
General Physician, Mumbai
Cold and breathing problems are not due to lumbar fracture but inability to fill bladder is a symptom of disc injury
1
person found this helpful
Asked for Male, 34 years old from Surat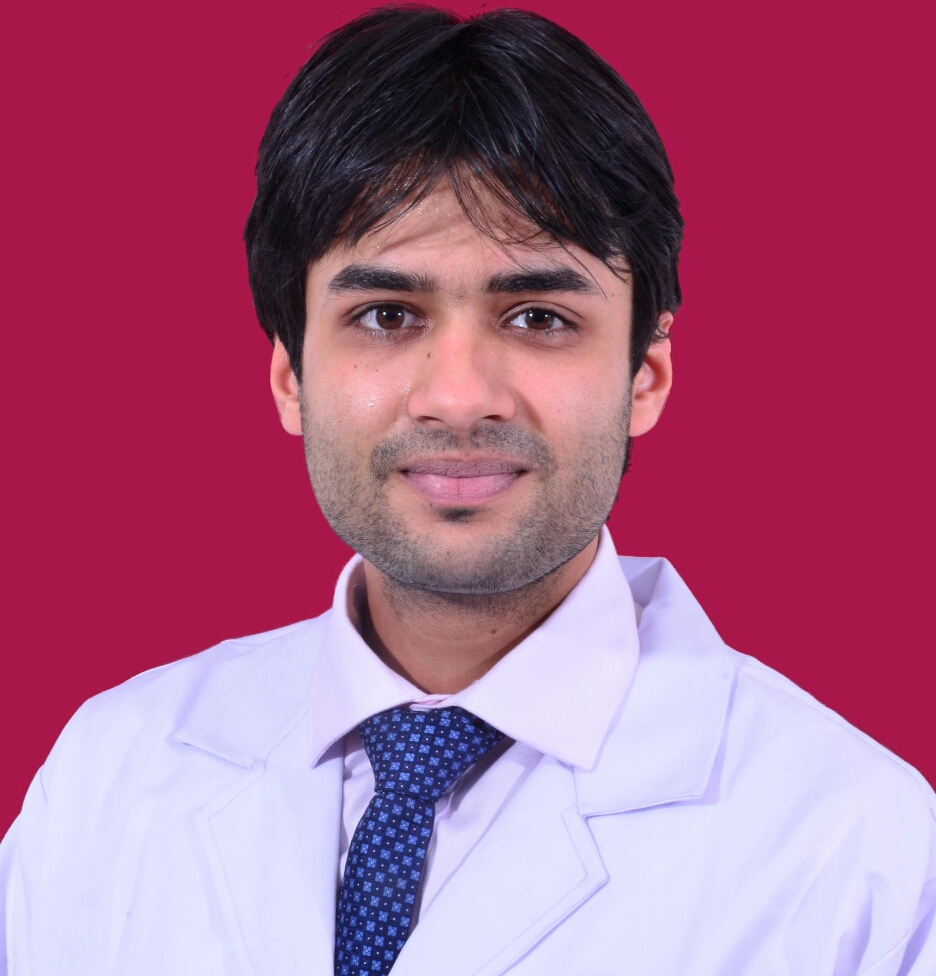 Hello Mr. lybrate-user. The report says that there is significant compression of nerves at L4-5, C4-5 and C5-6 vertebral levels. You need to wear lumbar hot belt on regular basis, have to take medicines, you have to undergo physiotherapy and take precautions like no forward bending, no lifting weight, using ortho matress to keep spine straight. I would advise you to meet an orthopedician and discuss your symptoms in detail. Clinical examination and some further tests are required before prescribing medicines.
3
people found this helpful
Shared 2 years ago • Featured Tip
Master of Physical Therapy MPT CARDIO, BPTh/BPT
Herniated disks or bone spurts in the vertebrae of the neck may become the reason behind severe neck pain. They sometimes take too much space and compress the nerves branching out from the spinal cord.
10
people found this helpful
Shared 1 year ago • Featured Tip

MBBS,CCA,DCA,AASECT,FPA,AAD,F.H.R.SM.I.M.S
General Physician, Gorakhpur
The human brain is the most complex and least understood part of the human anatomy. There may be a lot we don't know, but here are a few interesting facts that we've got covered.
Nerve impulses to and from the brain travel as fast as 170 miles per hour. Ever wonder how you can react so fast to things around you or why that stubbed toe hurts right away? it's due to the super-speedy movement of nerve impulses from your brain to the rest of your body and vice versa, bringing reactions at the speed of a high powered luxury sports car.
The brain operates on the same amount of power as 10-watt light bulb. The cartoon image of a light bulb over your head when a great thought occurs isn't too far off the mark. Your brain generates as much energy as a small light bulb even when you're sleeping.
The human brain cell can hold 5 times as much information as the encyclopedia britannica. Or any other encyclopedia for that matter. Scientists have yet to settle on a definitive amount, but the storage capacity of the brain in electronic terms is thought to be between 3 or even 1, 000 terabytes. The national archives of britain, containing over 900 years of history, only takes up 70 terabytes, making your brain's memory power pretty darn impressive.
Your brain uses 20% of the oxygen that enters your bloodstream. The brain only makes up about 2% of our body mass, yet consumes more oxygen than any other organ in the body, making it extremely susceptible to damage related to oxygen deprivation. So breathe deep to keep your brain happy and swimming in oxygenated cells.
The brain is much more active at night than during the day. Logically, you would think that all the moving around, complicated calculations and tasks and general interaction we do on a daily basis during our working hours would take a lot more brain power than, say, lying in bed. Turns out, the opposite is true. When you turn off your brain turns on. Scientists don't yet know why this is but you can thank the hard work of your brain while you sleep for all those pleasant dreams.
Scientists say the higher your i. q. The more you dream. While this may be true, don't take it as a sign you're mentally lacking if you can't recall your dreams. Most of us don't remember many of our dreams and the average length of most dreams is only 2-3 seconds–barely long enough to register.
Neurons continue to grow throughout human life. For years scientists and doctors thought that brain and neural tissue couldn't grow or regenerate. While it doesn't act in the same manner as tissues in many other parts of the body, neurons can and do grow throughout your life, adding a whole new dimension to the study of the brain and the illnesses that affect it.
Information travels at different speeds within different types of neurons. Not all neurons are the same. There are a few different types within the body and transmission along these different kinds can be as slow as 0.5 meters/sec or as fast as 120 meters/sec.
The brain itself cannot feel pain. While the brain might be the pain center when you cut your finger or burn yourself, the brain itself does not have pain receptors and cannot feel pain. That doesn't mean your head can't hurt. The brain is surrounded by loads of tissues, nerves and blood vessels that are plenty receptive to pain and can give you a pounding headache.
80% of the brain is water. Your brain isn't the firm, gray mass you've seen on tv. Living brain tissue is a squishy, pink and jelly-like organ thanks to the loads of blood and high water content of the tissue. So the next time you're feeling dehydrated get a drink to keep your brain hydrated.
2
people found this helpful
Asked for male, 29 years old from Chennai

Start with physiotherapy treatment. Learn spinal exercise. Don't sit on floor. Don't lift heavy things. Share your x ray report for further discussion.
1
person found this helpful
Shared 1 month ago • Featured Tip

MD - Obstetrics & Gynaecology, DGO, MBBS, MCPS
Breast cancer is a type of cancer which occurs due to the development of cancerous cells in a person's breasts. Women are usually affected by breast cancer and breast cancer is one of the most common forms of cancer after skin cancer. Usually fatal if not diagnosed in its early stage, breast cancer is a very serious medical ailment. Read on more to find all about the different symptoms, causes, preventive measures and treatment of breast cancer.
1. Symptoms
Breast cancer has a few distinct characteristics and if you have a few or all the following symptoms you could be more likely to suffer from breast cancer.
a) The formation of a lump in your breast which is different from the surrounding tissue and usually more thickened.
b) The discharge of bloody fluid material from the nipples.
c) Sudden change of the size, shape and appearance of the breast.
d) Certain distinct changes to the skin over the breast for example an indentation in the skin similar to that of a dimple.
e) Appearance of an extra nipple which is inverted.
f) If the darkened area around the nipples known as the areola is flaking or peeling off.
2. Causes
Studies and researches remain inconclusive on what causes breast cancer. Breast cancer occurs due to abnormal division of the cells located in the breast which over time accumulate and form lumps. They
might spread to other parts of the body. Breast cancer is caused mainly due to a complex interaction of personal genetics, environment and lifestyle choices. Breast cancer can also be caused due to genetics as about 5% to 10% of cases are due to gene mutations which pass onto generations.
3. Risk factors
There are certain factors which increase the probability of contracting breast cancer. Increasing age, personal and family history of breast cancer, obesity, radiation exposure, pregnancy at an older age, post-menopausal hormone therapy are some of the factors that increase the chances of breast cancer.
4. Treatment
Several forms of surgical methods exist to treat breast cancer. Depending on the condition and spread of the disease a suitable surgery is performed. These include mastectomy, lumpectomy, axillary lymph node dissection and removal of both breasts. Other forms of treatment include chemotherapy or the use of high doses of drugs to destroy cancerous cells. Radiation therapy where X-rays are used to destroy the cancer cells is also effective.
In case you have a concern or query you can always consult an expert & get answers to your questions!
2821
people found this helpful
Shared 1 year ago • Featured Tip
Fellowship Orthopaedic Oncology, MS - Orthopaedics
What is Bone cancer?
Bone cancer is malignant tumour of the bones which can spread to lungs or other parts of the body. It may have arisen primarily from the bone itself (primary bone cancer) or more commonly, may have spread to the bones (secondary bone cancer) from cancer of some other body organ like Breast cancer, Prostate cancer etc.
Symptoms:
Primary bone cancer usually occurs in growing children and young adolescents, whereas, secondary bone cancer usually occurs in older age group. Usually, the patient experiences pain in the affected area, which over the time, gets worse and continuous. There may also be swelling in the involved region. It can cause weakening of bones resulting in fracture. Some patients may attribute these symptoms to any prior antecedent trauma. Unintentional weight loss may also be seen. Sometimes, these patients are wrongly being treated for infection, thus delaying the correct treatment which may have a bearing on the final outcome.
How common is bone cancer?
Secondary bone cancer is the most common type of bone cancer with bone being the third most common site of cancer spread (metastasis) from other organs. However, primary bone cancers are rare accounting for less than 1% of all cancers.
Causes of bone cancer?
There are no known environmental or other hereditary factors which cause bone cancer, however, certain patients are at a greater risk for bone cancer which include:
Patients who have received prior radiation therapy
Patients with a history of Paget's Disease
Patients with hereditary retinoblastoma - a type of eye cancer that most commonly affects very young children
Patients with Li-Fraumeni syndrome - a rare genetic condition
How is it diagnosed?
A patient suspected with bone cancer needs to be investigated thoroughly with blood tests, Xrays, MRI to look for local extent of disease. Since bone cancer can spread to lungs and other bones, staging of the disease is done either with whole body PET CT or a bone scan with CT Chest. Alongwith that, a biopsy (usually with a needle) is required to establish the diagnosis. It's important to do biopsy from the correct site since wrong biopsy site can be detrimental in limb salvage and can result in amputation (cutting the limb). Therefore, it's recommended that the biopsy should always be done by the surgeon (Orthopaedic Oncologist) who will be doing the final surgery for bone cancer.
Treatment
Treatment of bone cancer is a multidisciplinary approach requiring an Orthopaedic Oncologist (Bone & Soft tissue tumour specialist), Medical Oncologist (Chemotherapy Specialist), Radiation Oncologist (Radiotherapy specialist) and Pathologist (Specialist in tissue diagnosis).
Usually in primary bone cancers, chemotherapy is given to the patient followed by surgery to remove the diseased bone which is further followed by adjuvant chemotherapy. Limb salvage surgery is possible nowadays for bone cancers in which the part of the bone involved with tumour is removed surgically (rather than cutting the whole limb) and the defect is reconstructed with artificial joint, thereby saving the limb. In some cases, the cancerous bone so removed is given very high dose of radiation so as to kill all the cancer cells and the sterilised bone so formed is fixed back to the parent bone with the help of plates and screws, a technique commonly called as Extra Corporeal Radiation Therapy (ECRT). In children, since the artificial joint will not grow as the child grows leading to unequal limb lengths over a period of time, the defect can be reconstructed with expandable joint which can be lengthened as the child grows which allows to maintain limb length equality at the time of skeletal maturity.
Is cure possible in bone cancer?
With the current chemotherapy regimes and advanced surgical technology, cure is possible in upto 70-75% patients with primary bone cancer. In patients with secondary bone cancer, cure can still be achieved depending upon the primary cancer and the extent of disease. In advanced cases also, a lot can be done to control the disease and give a quality of life to the patient.
Is it possible to prevent bone cancer?
Since the exact cause of bone cancer is not known, as of now it's not possible to prevent bone cancer.
Whom to consult?
First chance is the best chance when it comes to curing bone cancers. So, it's advisable to seek treatment from a trained Orthopaedic Oncologist when confronted with a bone cancer to achieve maximum beneficial outcome.
4
people found this helpful
Shared 1 year ago • Featured Tip

MBBS, DGO, MD - Obstetrics & Gynaecology
Breast cancer begins when the cells that are present in the breast start to go out of control. These cells generally form a tumor which can be seen on mammogram or one can feel it as a lump. The tumor is threatening if the cells can grow into the tissues that surround it or spread to other areas of the body. Breast cancer happens mostly in ladies. Here are a few methods with which you can prevent breast cancer-
Keep your weight in check: Maintaining a healthy weight is important for everyone although, it is easy to tune it out since it is said so often. Being overweight can expand the danger of a wide range of cancers, including breast cancer, particularly after menopause.
Be physically active: Women who are physically active for almost or at least 30 minutes a day have a lower danger of breast cancer. Normal activity is additionally one of the ideal approaches to keep weight under control.
Eat Your Fruits and Vegetables and Avoid Too Much Alcohol: A balanced and healthy diet can bring down the danger of breast cancer. Attempt to eat a considerable measure of fruits and vegetables and keep liquor at moderate levels or lower. While moderate drinking can be useful for the heart in most grown-ups, even low levels of intake can build the danger of breast cancer. If you do not drink, don't feel you have to begin. In case you drink modestly, there is less risk.
Try not to Smoke: Smokers and non-smokers alike know how undesirable smoking is. It brings down a person's quality of life and expands the danger of heart and lung diseases, stroke, and no less than 15 types of cancer, including breast cancer. It additionally causes bad breath, awful teeth, and wrinkles.
Breastfeed, If Possible: Breastfeeding for almost one year or more brings down the danger of breast cancer. It additionally has extraordinary medical advantages for the baby as well, especially in terms of immunity.
Keep away from Birth Control Pills: Contraceptive pills have both dangers and advantages. In many cases, the more young a lady is, the lower the danger is. While ladies are taking birth control pills, they have more chances of falling prey to breast cancer as per various medical studies. This danger leaves rapidly in the wake of stopping the pill. The danger of stroke and heart attack is increased while on the pill, especially if the woman smokes. Long term use can likewise have essential advantages, such as bringing down the danger of ovarian cancer, colon tumor and uterine cancer and undesirable pregnancy. In case you are exceptionally worried about breast cancer, staying away from birth control pills is also an alternative to lower the risk. If you wish to discuss about any specific problem, you can consult an oncologist and ask a free question.
3959
people found this helpful
Shared 1 year ago • Featured Tip

MBBS, DGO, DNB - Obstetrics and Gynecology
Symptoms, causes and treatment for Breast Cancer Patients
Hello friends. My name is Dr. Gayatri Juneja. I'm a practicing gynecologist in Model Town for the last 20 years. I'm a visiting consultant in Apollo Cradle Hospital Moti Nagar, and Fortis Hospital Shalimar Bagh, and Sunder Lal Hospital Ashok Nagar. It's a great pleasure for me to talk to you about certain problems which I think is becoming very important for all of us to know. I am going to talk about Breast Cancer.
Unfortunately, even in India, cancer breast is becoming very common. And it is not that it is a cancer which we cannot pick up at time. The only thing we need is to be aware of it. Only if we know what is happening with our body, is only then we can do what is normal, only then we can see what is not normal, right? It is one of the breast cancer is one of the easiest cancers to pick up. How? My body is my own. I should know what's happening to me. So minimum a lady can do is do a self examination. Teach your daughters how to do a self examination for the breast. If you find any lump, any time, if you feel there is some pain, which was not there, if you see the nipple is not in the normal position, it is retracted inside, if you see there is skin changes on your breast, if you see any size difference. See minor size difference will be there. That is a natural thing. But if you see there is drastic change, and if you are not comfortable with something, do not neglect it. It's not at all a normal thing. Go, see a gynaecologist.
It is a confidential thing between you and your doctor. Let her examine you. Let her guide you. You give her a proper history, if you have taken any contraceptive pills, even I-pill is very dangerous. I'll come to it later how. The thing is…your doctor has examined you, then she will guide you what has to be done. There are various ways of diagnosing cancer of breast. First step is, you do a self examination. First step is over. You find the lump, you go to a doctor. Your doctor will ask for a sonography, that is ultrasound of the breast. And another part of it is an x-ray of the breast. Sometimes in younger age group the breast is very dense, and you cannot diagnose anything on mammogram.
You still are suspecting something, then your doctor might ask for an MRI. MRI is very effective in diagnosing, but we do not suggest it as first line treatment, first line of diagnosis. Once it is confirmed that yes, there is a lump, then what we do is, we ask for a biopsy. Now biopsy can be in 2 forms. It can be taken through the needle, which we call FNAC – Fine Needle Aspiration Cytology, and other is open biopsy, where we remove the whole lump, and send it for testing. If the test comes negative, good, fine, everything is fine. If it comes positive, then further treatment depends upon the type. Then they will do a special CT scan for you, where the will diagnose if any lymph nodes are involved.
Depending on preliminary staging, your doctor will ask for a surgery. Now the surgery will…it is better that the whole breast gets removed. Or what has to be done will be diagnosed, because it is not a single person specialty, it is going to be a multi-specialty treatment then. Now let's come down to who are the people who are at higher risk. Why should I consider that I am at higher risk? What…who are those people? First, specially after menopause, obesity. If your lifestyle is not at all healthy, your food habits you eat lot of non-veg and processed food, like pizzas and burgers and frozen food, yes you are at risk. Then comes genetics.
If you have a family history of cancer in your nani, dadi, your bua, maasi, cousin, ya sister ya brother, or even cancer of ovaries, you are at high risk. But that doesn't mean who all have had the history of cancer will also develop this. You are at higher risk, but it is better only to be careful. Then comes very tall ladies it has been seen they are also prone for diabetes. Obesity, and people who have had hormonal replacement therapy with…and once you're diagnosed don't get scared. It is a curable cancer, and life expectancy with variable modalities these days is quite good.The quality of life is also good.
So my suggestion would be, to conclude, that please be aware of what is happening with you, and take good care of yourself. If you are healthy, only then you can look after your family. Thank you so much.
3914
people found this helpful
View All Feed
Near By Doctors

MD - Radio Diagnosis/Radiology, MBBS, FNVIR
Radiologist
Book Appointment