Personal Statement
My favorite part of being a doctor is the opportunity to directly improve the health and wellbeing of my patients and to develop professional and personal relationships with them.
...more
My favorite part of being a doctor is the opportunity to directly improve the health and wellbeing of my patients and to develop professional and personal relationships with them.
More about Dr. Prof. & Hod Ganesh Shinde
Dr. prof. and HOD Ganesh Shinde is a practicing gynaecologist in Mumbai. He has been in the field of bringing new lives into the world and lacing happy smiles on the faces of proud parents since the last 34 years. Dr. Shinde's extensive experience has earned him a lot of respect and a permanent place among the specialists that are revered for their works. The doctor believes that the patient and doctor relationship is much more than the regular professional one and he tries to work with his patients on a personal level to make them feel much more comfortable. The gynaecologist in Mumbai, Dr. Shinde can be consulted at his workplace at Shinde Medicare Hospital Pvt. Ltd. in Andheri at a meagre amount of Rs. 800. When you are in need of expert help in the field of gynaecology you should contact Dr. Prof. and HOD Ganesh Shinde. Dr. Shinde has earned his MBBS from Seth G S Medical College and KEM hospitals in Mumbai and later on got his specialization in Gynaecology and obstetrics from the same place. Dr. Shinde has been able to work on a varied range of treatments in his career right from regular pregnancy, IVF and other conception issues to problems that can occur in menstruation. Dr. Prof. and HOD Ganesh Shinde keeps in close touch with the medical fraternity and his field by way of professional memberships with AMC, Indian Medical Association, Association of Gynaecology and Federation of Obstetrics and Gynaecological Societies of India. Bringing a life into the world is a matter of great responsibility and care for the parents as well as the doctor, this is something that the gynaecologist from Mumbai understands with a lot of empathy and ensures that all his patients are given the time and attention that they need the most.
Info
Education
MD - Obstetrtics & Gynaecology - Seth G S Medical college & KEM Hospital,Mumbai - 1987
MBBS - Seth G S Medical college & KEM Hospital , Mumbai - 1982
Languages spoken
English
Hindi
Professional Memberships
AMC
Federation of Obstetric and Gynaecological Societies of India (FOGSI)
LIFE MEMBER OF INDIAN MEDICAL ASSOCIATION
LIFE MEMBER OF ASSOCIATION OF GYNAECOLGY
Location
Book Clinic Appointment with Dr. Prof. & Hod Ganesh Shinde

A-101, 1st Floor, Indralok Chs, Andheri West, Lokhandwala Circle, Opposite Swami Samarth Mandir

,

Mumbai
Get Directions



Mahadev Apartment, Jai Mata Bhavani Road, Before Ramesh Nagar Amboli , Andheri West

,

Mumbai
Get Directions
Consult Online
Text Consult
Send multiple messages/attachments. Get first response within 6 hours.
7 days validity
•
₹300 online
Consult Now
Phone Consult
Schedule for your preferred date/time
5 minutes call duration
•
₹500 online
Consult Now
Video Consult
Schedule for your preferred date/time
5 minutes call duration
•
₹700 online
Consult Now
Health Packages
30 Days validity
•
Medicines included
₹80000
Services
Submit Feedback
Submit a review for Dr. Prof. & Hod Ganesh Shinde
Your feedback matters!
Write a Review
Patient Review Highlights
"Practical"
1 review
"Very helpful"
6 reviews
"knowledgeable"
3 reviews
"Saved my life"
2 reviews
"Helped me impr..."
1 review
Reviews
Chandra
Oct 12, 2017
I found the answers provided by the Dr. Prof. & Hod Ganesh Shinde to be helped me improve my health and saved my life. unmarried girl using mood tablite name
Feed
Shared 7 months ago • Featured Tip
You can develop genital sores irrespective of being a man or a woman. These are lesions, which develop around the genital area. Genital sores may cause pain and itchiness and may also lead to irregular or disrupted drainage. They can develop as a single sore or as multiple sores together. Genital sores are quite infectious in some cases and should be treated as soon as possible, as there is a risk of transmission to other people.
Causes
Genital sores are most commonly caused because of some sexually transmitted diseases (STDs) and infections. They are transmitted via sexual contact and may develop on any part of the genitals. Here are some basic causes of genital sores:
Syphilis: This is a serious STD, which affects several parts of the body. Usually, a small and painless sore appears, which is fat, wet or open. The sore commonly lasts for some days and disappears on its own. However, the disease continues to spread.
Chancroid: This disease is caused by bacteria and can be treated. More than one soft and painful sore develops on the genitals or the anus. These bleed, get enlarged and may also develop in the groin region.
Genital herpes: This disease occurs because of a virus and sores are produced on the genitals. They may go away and reoccur and this cycle continues for several months. These sores are not only caused by sexual transmission.
Pelvic inflammatory disease: This condition refers to an infection on any reproductive part of a woman's lower abdomen. It causes sores and is also referred to as pelvic infection. It commonly occurs when you have a sexually transmitted disease which has not been cured.
Bartholin gland infection: There are two small pockets of skin inside the vagina known as glands, which keep the vagina wet. Germs may get inside and infect the glands.
HIV infection: Human immunodeficiency virus (HIV) is a retrovirus which causes AIDSand is sexually transmitted. It is commonly caused by having unprotected sex. Genital sores may be present in a person already infected with HIV, and this makes the transmission of the virus to another person easier while having sexual intercourse. Women are more prone to HIV than men.
Hepatitis B: This dangerous infection occurs due to a virus which causes damage to the liver. Sores are likely to develop in a hepatitis B affected patient. This disease is commonly transmitted due to unsafe sex.
Genital sores are most commonly caused by STDs. Hence, to avoid sores, you must keep away from getting affected by a sexually transmitted virus. For prevention, always have safe sex and abstain from having sex with a person who is infected.
In case you have a concern or query you can always consult an expert & get answers to your questions!
2749
people found this helpful
Shared 7 months ago • Featured Tip
Labour signs are pretty important. This is the time when your baby is ready to come out of the womb. This is the most anticipated yet dreaded moment for a woman. Here is a list of 10 signs that will help you to identify labour symptoms and prepare yourself accordingly:
The baby drops: A couple of weeks before the labour, the baby starts descending into the pelvis. This is the way how the baby prepares the exit. This makes a woman waddle more than ever before. The good thing is that it gives more breathing space to a woman as the lung slowly frees up due to the baby's downward descent.
The cervix dilates: The cervix prepares for birth too. It slowly starts to open and thin out few days before the baby's birth. This becomes very evident during the weekly check-up before the birth of the baby. That said, some women tend to dilate slowly.
Cramping and back pain: With the advancement of labour, a woman tends to face more cramps in the back and groin. This happens due to the preparation of the joints and the muscles for the baby's arrival. There is no reason to be tensed as this is a normal symptom before birth.
Loose joints: Relaxin hormone is responsible for making muscles and ligaments to loosen up throughout the period of pregnancy. Before the labour begins, all the joints of the body might feel a little loose. There is no reason to worry since this is the way the body prepares itself for the birth of the new one.
Diarrhea: As the uterus muscles relax, other musles too relax. The relaxation of the rectum muscle can lead to irregular bowel movements. This might feel like a little gross, but from the baby's birth point of view, this is a very good sign.
Weight gain stops: During the last couple of weeks of pregnancy, a woman might not gain any weight at all, infact weight loss is witnessed during this period. This happens due to lower availability of amniotic fluid. Rest assured the baby is safe and is still gaining weight.
Feeling of tiredness: Feeling tired and exhausted is a common phenomenon during this period. An active bladder along with sleepless nights during the last week can wear out a woman. The trick is to rest as much as one can.
Vaginal discharge: An increased amount of vaginal discharge is typically witnessed during the last few days of the pregnancy. Loss of mucus plug and pinkish discharge through the vagina is a common sign of labour.
Frequent contraction: Contraction becomes a frequent occurrence before the labour. This results from the tightening of the uterus muscles. These contractions don't go away and start from the lower abdomen. They are more painful compared to the earlier ones.
Water breaks: This is the final sign of labour. But, this is witnessed in less than 15 percent of all pregnant women. Water breakage is instantly felt and is a sure sign of the baby preparing to come out of the womb.
In case you have a concern or query you can always consult an expert & get answers to your questions!
2643
people found this helpful
Shared 7 months ago • Featured Tip
As a woman goes through life, her hormonal levels change quite dramatically and this can be quite impactful. However, sometimes the impact is not a good one! This can be said to be the cause when it comes to dysfunctional uterine bleeding. This sort of bleeding occurs when the levels the hormones are at cause the menstrual cycle of the woman to become erratic.

Understanding the Diagnosis
When it comes to the diagnosis of an issue such as this, the process must include the ruling out of other more serious problems such as fibroids, a miscarriage, or even cancer which has affected the cervix or the uterus of the woman.

Treatment options
A doctor, post-ruling out these situations, will inform the patient, if dysfunctional uterine bleeding is what is being experienced. When it comes to the matter of how dysfunctional uterine bleeding is to be dealt with, it can be said that the best thing which is to be done is to sit down with the doctor and have a comprehensive chat with respect to what the solutions which are available at hand are.
One of these solutions happens to be hormone treatment. However, it is to be kept in mind that this is usually only made use of in order to stop dysfunctional uterine bleeding which is very severe.
If the woman is not experiencing bleeding which is this bad, a good solution could be non-steroidal anti-inflammatory drugs, which are also known by their abbreviation, which is NSAIDs. Drugs such as ibuprofen are used quite widely when it comes to treating the issue of dysfunctional uterine bleeding. That being said, the matter of the best solution is something which is very subjective and the best judge of the same is only the doctor who has been apprised of all the facts which pertain to the case at hand.
It is only in extreme cases that the uterus as a whole is removed, a process which goes by the name of hysterectomy. This sort of solution is only recommended when a woman does not wish to have any more children.
If a woman who has been experiencing the problem of dysfunctional uterine bleeding is aged between the years of 19 and 39, a good and apt solution would be a combination of low dose hormonal contraceptive treatment along with progestin therapy.
A dysfunctional uterine bleeding is something which can mar a woman's daily life, but it really needs not be the case!
In case you have a concern or query you can always consult an expert & get answers to your questions!
2553
people found this helpful
Shared 7 months ago • Featured Tip
Uterine cancer is also known as endometrial cancer. It is a cancer which begins in the lining of the uterus. The uterus is the part of a woman's body where the fetus develops. Uterine cancer is one of those rare cancers in India, which can be diagnosed in its early stages. This is because excessive vaginal bleeding occurs, thus making it a very serious and an apparent symptom. It is also one of the few forms of cancer which can be cured as removing the uterus is often more than enough to cure the patient of uterine cancer.
Here are the causes, diagnosis and treatment of uterine cancer:
Causes
The exact cause of uterine cancer is not yet known, however, there is a theory on what causes uterine cancer. Hormones in a woman's body have been thought to increase the chances of getting uterine cancer. This is because it has long been thought that having high levels of estrogen is the cause of uterine cancer. Increased estrogen thickens the endometrium and thus, increases the likelihood of uterine cancer.
Diagnosis
There are several tests used to diagnose whether you have uterine cancer including:
1. Pelvic examination: This is an examination in which the vagina, bladder, rectum and uterus are scanned for lumps. If they are found, it might be due to uterine cancer.

2. Pap test:
A pap test is a special test designed to scan for uterine cancer.
3. Transvaginal ultrasound:
A transvaginal ultrasound uses high-intensity sound waves so that pictures of the uterus can be taken.
4. Biopsy:
During a biopsy, the doctor will remove tissue from the endometrium and it will then be analyzed for cancerous growths.
Treatment
1. Surgery: This is the most common treatment as it removes the entire uterus and prevents the spreading of the cancer.
2. Chemotherapy: Chemotherapy involves giving drugs which kill cancerous cells. They are given through either an intravenous line or even in pill form.
3. Hormone therapy: This is a therapy in which either progesterone levels are increased or estrogen levels are decreased.
4. Radiation therapy: In this treatment, high energy laser beams are used to destroy cancerous cells.
In case you have a concern or query you can always consult an expert & get answers to your questions!
2605
people found this helpful
Shared 1 year ago • Featured Tip
Experiencing menstrual cramps for a few days every month is quite common for every woman. These cramps are commonly accompanied with pain. Menstrual cramps are referred to as dysmenorrhea. This is not a very serious health condition, but still the cramps can cause you pain and distress. You can manage the pain caused by menstrual cramps by making some simple changes and starting some practices. They are as follows:
Dietary Changes: You have to make several dietary modifications to manage menstrual cramps. Reduce fat from your daily diet and consume more vegetables. A low-fat diet helps in reducing the levels of inflammation in your body. These changes will successfully help you to reduce the severity of menstrual cramps. You have to adopt a well-balanced diet.

Medicines: Several painkillers which fall under the non-steroidal and anti-inflammatory groups are prescribed to relieve pain caused by the cramps. These medicines lower the production of prostaglandin that causes menstrual cramps. Inflammation and pain are relieved.

Consume Green Tea: There are certain green teas, which relieve menstrual cramps. Herbal tea has been used since medieval ages for this purpose. Cramp bark is an effective tea used for this reason. Peppermint oil tea is also considered good.

Fish Oil Supplements and Vitamin B1: Fish oil supplements and vitamin B1 help in naturally treating menstrual cramps. You will get quick and long-lasting relief by consuming these.

Acupuncture: Acupuncture can be utilised to treat menstrual cramps. The nervous system gets relaxed, which increases the flow of blood to the internal body organs. Acupuncture assures effective pain relief.

Massage Therapy: You can undergo massage therapy using certain essential oils. This provides great pain relief and is beneficial for menstrual cramps.

Heating Pads: Heating pads provide efficient relief to menstrual cramps. Topically applied heat is also considered to be effective and pain relief is obtained in a short period of time.

Boosting Endorphins: A boost in the endorphins improves your mood and gives relief from menstrual cramps. Endorphins are released when you work out or have an orgasm. Aerobic exercises and stretching techniques should be carried out regularly.

Boosting Magnesium: Boosting the amount of magnesium in your diet helps in relieving pain from menstrual cramps. You can consume food items rich in magnesium or magnesium supplements.
Menstrual cramps usually do not require hospitalisation and you can self-treat it using simple remedies. However, if the pain experienced due to cramps is very severe and does not go away, you must consult a doctor.
2473
people found this helpful
Shared 2 years ago • Featured Tip
Folic acid is an important form of vitamin B which women must take during pregnancy. It is a form of man-made vitamin B known as folate. Folate plays a significant role in producing red blood cells and helps in the development of your baby's neural tube into the brain and spinal cord, preventing any kind of birth defects in babies. Birth defects of the brain or spinal cord may occur in early stages of pregnancy. Therefore, by the time a woman discovers her pregnancy, it may become too late to prevent the defects.
How much folic acid should be taken?
A woman should start taking folic acid within the first three to four weeks of pregnancy, as birth defects may occur during this time. Women who start taking folic acid a year before getting pregnant produce healthy babies without birth defects.
400 mcg of folic acid is the recommended dose for all women who are of childbearing age and also in the first trimester of pregnancy. Multivitamins with the recommended amount of folate and folic acid supplements are generally prescribed as they help the mother deliver a healthy child. From the fourth to ninth month of pregnancy, the dose must be increased to 600 mcg.
Benefits of Folic Acid
Without sufficient folic acid in your body, the neural tube of your developing baby may not close properly. This may lead to neural tube defects, which include:
Spina bifida, a condition where the spinal cord or vertebrae develop incompletely. A baby with spina bifida may be disabled permanently.

Anencephaly, a condition that features incomplete development of the brain. Babies affected with anencephaly do not live long.
Having a sufficient supply of folic acid prevents these neural defects from developing in your baby.
Taking folic acid before and during pregnancy protects your baby against many other conditions. They include:
Low weight during birth.

Chances of miscarriage.

Premature birth.
Folic acid also reduces the risk of developing pregnancy complications in the mother such as heart diseases, stroke, several cancers and Alzheimer's disease.
Folic acid is naturally found in dark-green vegetables, which you must consume in abundance. Other sources of folic acid include fortified breakfast cereals, beef liver, lentils, egg noodles and great northern beans.
2583
people found this helpful
Dear Jaat , advisable to avoid sex during menses . Itching is probably due to infection. Avoid sex for one week . Things will be fine . Thanks
1
person found this helpful
Asked for female, 23 years old from Madurai
Dear Dipti , based on your narration, it's possible you could be pregnant! However wait for good 2 weeks
1
person found this helpful
Asked for male, 28 years old from Delhi
Likely to be fungal infection. Apply anti fungal vaginal cream for 15 days . Then revert back . Thanks
1
person found this helpful
Exact cause for PCOD is not known. However it's often wrongly diagnosed. Treatments are there . Unmarried are treated differently. When married treatment differs a little . Lifestyle modifications is the key . Not a real cause for worry. Thanx
1
person found this helpful
View All Feed
Near By Doctors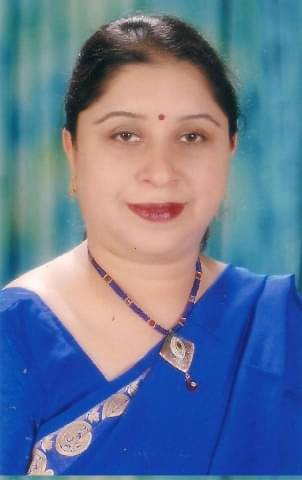 MBBS, MD - Obstetrics & Gynaecology, Advanced Infertility
Gynaecologist
Book Appointment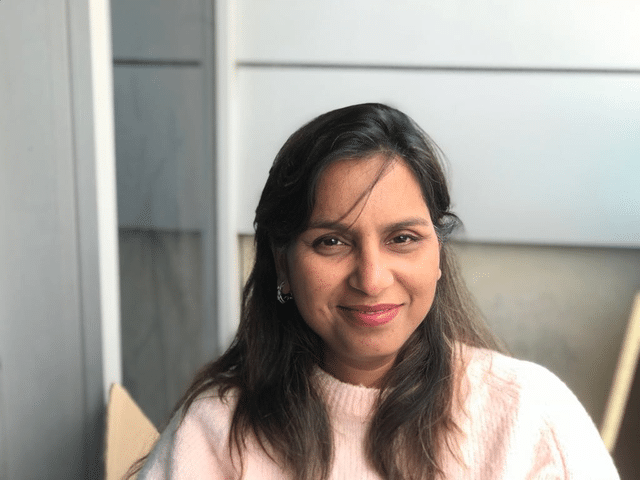 MRCOGI, DGO, MBBS
Gynaecologist
Jain Hospital & Medical Centre,
Book Appointment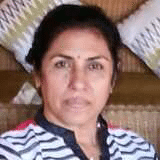 MD - Obstetrtics & Gynaecology
Gynaecologist
Himanshu Maternity and Nursing Home,
Book Appointment

MD - Obstetrics & Gynaecology, DGO, MBBS , FCPS, DNB, FICOG, LLB
Gynaecologist
Book Appointment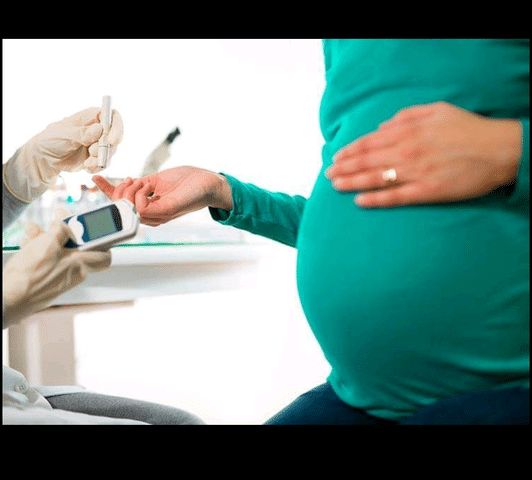 Book Appointment

MD - Obstetrics & Gynaecology, MBBS
Gynaecologist
Book Appointment