About
Our medical care facility offers treatments from the best doctors in the field of General & Laparoscopic Surgeon . Our goal is to offer our patients, and all our community the most afford...
...more
Our medical care facility offers treatments from the best doctors in the field of General & Laparoscopic Surgeon . Our goal is to offer our patients, and all our community the most affordable, trustworthy and professional service to ensure your best health.
More about Raj Hospital
Raj Hospital is known for housing experienced General Surgeons. Dr. Arti Dasturkar, a well-reputed General Surgeon, practices in Mumbai. Visit this medical health centre for General Surgeons recommended by 46 patients.
Timings
Location
Riddhi Appartment, Pushpa Park, Malard East
Mumbai,
Maharashtra
-
400097

Get Directions
MBBS, DOMS
General Surgeon
Services
Submit Feedback
Submit a review for Raj Hospital
Your feedback matters!
Write a Review
Feed
Nothing posted by this doctor yet. Here are some posts by similar doctors.

Diploma In Medical Radio-Diagnosis, DNB - Radio Diagnosis, Post Doctoral Fellowship In interventional Radiology - Sir Ganga Ram Hospital, New Delhi
What is Deep Vein Thrombosis?
Blood clots can arise anywhere in your body. They develop when blood thickens and clumps together. When a clot forms in a vein deep in the body, it's called Deep Vein Thrombosis (DVT). Deep vein blood clots typically occur in the lower leg or thigh. But if your symptoms stem from a blood clot deep in your leg, it can be dangerous. Blood clots can happen to anyone, anytime. But some people are at increased risk. Therefore, they should immediately consult with vein specialist to avoid blood clot forming in the veins which can help avoid potentially serious problems.
DVT Symptoms:
"Deep vein thrombosis has classic symptoms - for example, swelling, pain, warmth, and redness on the leg," says Dr. Rajendra Bansal, a DVT treatment expert in Jaipur. "But about 30–40% of cases go unnoticed since they don't have typical symptoms." In fact, some people don't realize they have a deep vein clot until it causes a more serious condition.
Deep Vein Clots:
DVT symptoms include deep vein clots - especially those in the thigh - can break off and travel through the bloodstream. If a clot lodges in an artery in the lungs, it can block blood flow and lead to a sometimes-deadly condition called pulmonary embolism. This disorder can damage the lungs and reduce blood oxygen levels, which can harm other organs as well.
Some people are more at risk for deep vein thrombosis than others. "Usually people who develop deep vein thrombosis have some level of thrombophilia, which means their blood clots more rapidly or easily," Dr. Bansal says, a DVT specialist in Jaipur. Getting a blood clot is usually the first sign of this condition because it's hard to notice otherwise. In these cases, lifestyle can contribute to a blood clot forming—if you don't move enough, for example. Your risk is higher if you've recently had surgery or broken a bone if you're ill and in bed for a long time, or if you're traveling for a long time (such as during long car or airplane rides).
Having other diseases or conditions can also raise your chances of a blood clot. These include a stroke, paralysis (an inability to move), chronic heart disease, high blood pressure, surgical procedure, or having been recently treated for cancer. Women who take hormone therapy pills or birth control pills are pregnant, or within the first 6 weeks after giving birth are also at higher risk. So are those who smoke or who are older than 60. But deep vein thrombosis can happen at any age.
Chronic vs Acute DVT:
Chronic DVT refers to long-standing venous thrombosis present for more than 28 days. It can either permanently block the vein or it can adhere to the wall of the vein. Chronic DVT that doesn't block the vein can still cause long-term problems known as Post Thrombotic syndrome which occurs due to pooling of blood in legs by gravity as the protective valves are damaged or destroyed. Patient symptoms are:
Leg swelling after standing for long periods
Aching pain
Skin ulcers in severe cases.
Acute DVT refers to venous thrombosis for which symptoms have been present for 14 days or less. The symptoms of acute DVT are sudden limb swelling and pain. During this period the clot is soft and easily treated with clot-dissolving drugs. The period between 14-28 days is called Sub-acute DVT.
Clues of a Clot:
Seek DVT treatment if you have these symptoms. They may signal a deep vein clot or pulmonary embolism:
Swelling of the leg or along a vein in the leg
Pain or tenderness in the leg, which you may feel only when standing or walking
Increase in warmth in the area of the leg that's swollen or painful
Red or discolored skin on the leg
Unexplained shortness of breath
Pain with deep breathing
A prompt diagnosis and a proper DVT treatment can help prevent the complications of blood clots. See your doctor immediately if you have any signs or symptoms of deep vein thrombosis or pulmonary embolism. A physical exam and other tests can help doctors determine whether you've got a blood clot.
Your doctor will diagnose deep vein thrombosis (DVT) based on your medical history, a physical exam, and the color Doppler ultrasound or sometime may require CT or MRI. He or she will identify your risk factors and rule out other causes of your symptoms. After analyzing the risk factors, the doctor will tell you whether you need an immediate DVT treatment or not.
DVT Treatment
There are many ways in Deep Vein Thrombosis treatment. DVT treatment process includes medicines, certain devices, and therapies. The main goals of DVT treatment include:
Stopping the blood clot from getting bigger
To dissolve the already formed clot
Preventing the blood clot from breaking off and moving to your lungs
Reducing your chance of having another blood clot
To prevent long-term complication known as Post Thrombotic Syndrome.
Anticoagulants (Blood Thinners):
These are the most common medicines in DVT treatment. These medicines decrease your blood's ability to clot. They also stop existing blood clots from getting bigger. However, blood thinners can't break up blood clots that have already formed. (The body dissolves most blood clots with time.)
Blood thinners are taken either as a pill, an injection under the skin, or through a needle or tube inserts into a vein (called intravenous or IV injection). There are different types of Blood thinner. The choice of anticoagulant depends upon multiple factors, including the preference of the patient and the healthcare provider, the patient's medical history and other conditions, and cost considerations.
Initial anticoagulation is continued for 5 to 10 days. After that, long-term anticoagulation is continued for 3 to 12 months depending upon the patient profile, length of vessel involvement and risk of recurrence. In some patient where permanent risk factor like a congenital cause or cancer lifelong anticoagulation may require.
Other available treatments, which are for specific situations, include thrombolytic therapy or placing a filter in a major blood vessel (the inferior vena cava).
Thrombolysis (Clot-Busting DVT Treatment):
Minimally invasive procedures in DVT treatment are performed by an interventional radiologist under X-ray Guidance, if a patient has severe pain, difficulty in walking, significant swelling while on blood thinners, or if there is clot blocking the pelvic veins (iliac veins). When performed early, thrombolysis is highly effective at dissolving a clot and preserving the valves in the veins.
It is designed to rapidly break up the clot, restore blood flow within the vein, and potentially preserve valve function to minimize the risk of post-thrombotic syndrome. The interventional radiologist inserts a tiny tube called catheter into the vein behind the knee or other leg vein and threads it into the vein containing the clot using x-ray guidance. The catheter tip is placed into the clot and a "clot-busting" drug is infused directly to the thrombus (clot) followed by clot removal by special devices. The fresher the clot, the faster it dissolves – one to two days. Clinical resolution of pain and swelling and restoration of blood flow in the vein is greater than 85 percent with these invasive techniques. In patients in whom thrombolysis or blood thinners are not medically appropriate, an interventional radiologist can insert a vena cava filter, a small device that functions as an umbrella to capture blood clots that would float to the lung, but allows normal liquid blood to pass.
DEEP VEIN THROMBOSIS PREVENTION:
You can take simple steps to lower your chances for a blood clot:
Exercise your lower leg muscles if you're sitting for a long time while traveling.
Get out of bed and move around as soon as you're able after having surgery or being ill.
The more active you are, the better your chance of avoiding a blood clot.
Take any medicines your doctor prescribes to prevent clots after some types of surgery.
Wear compression stocking to prevent complication or recurrence as per instruction.
Keep regular follow-up with your doctor to avoid or prevent post DVT complication.
SPECIAL PRECAUTIONS FOR PEOPLE WITH DEEP VEIN THROMBOSIS:
Patients being treated for venous thrombosis are at an increased risk for developing another blood clot. The patient should watch for new onset leg pain or swelling. If these symptoms occur, the patient should speak to his/her health care provider or seek medical attention as soon as possible.
Risk of bleeding is high with anticoagulant so dose should not change unless the provider or clinic directs the patient to do so.
Patients may bleed easily from anywhere while taking anticoagulants. In some cases, bleeding can develop inside the body and can't notice immediately. Bleeding inside the body can cause a person to feel faint, or have pain in the back or abdomen. A healthcare provider should be notified immediately if there is any sign of this problem.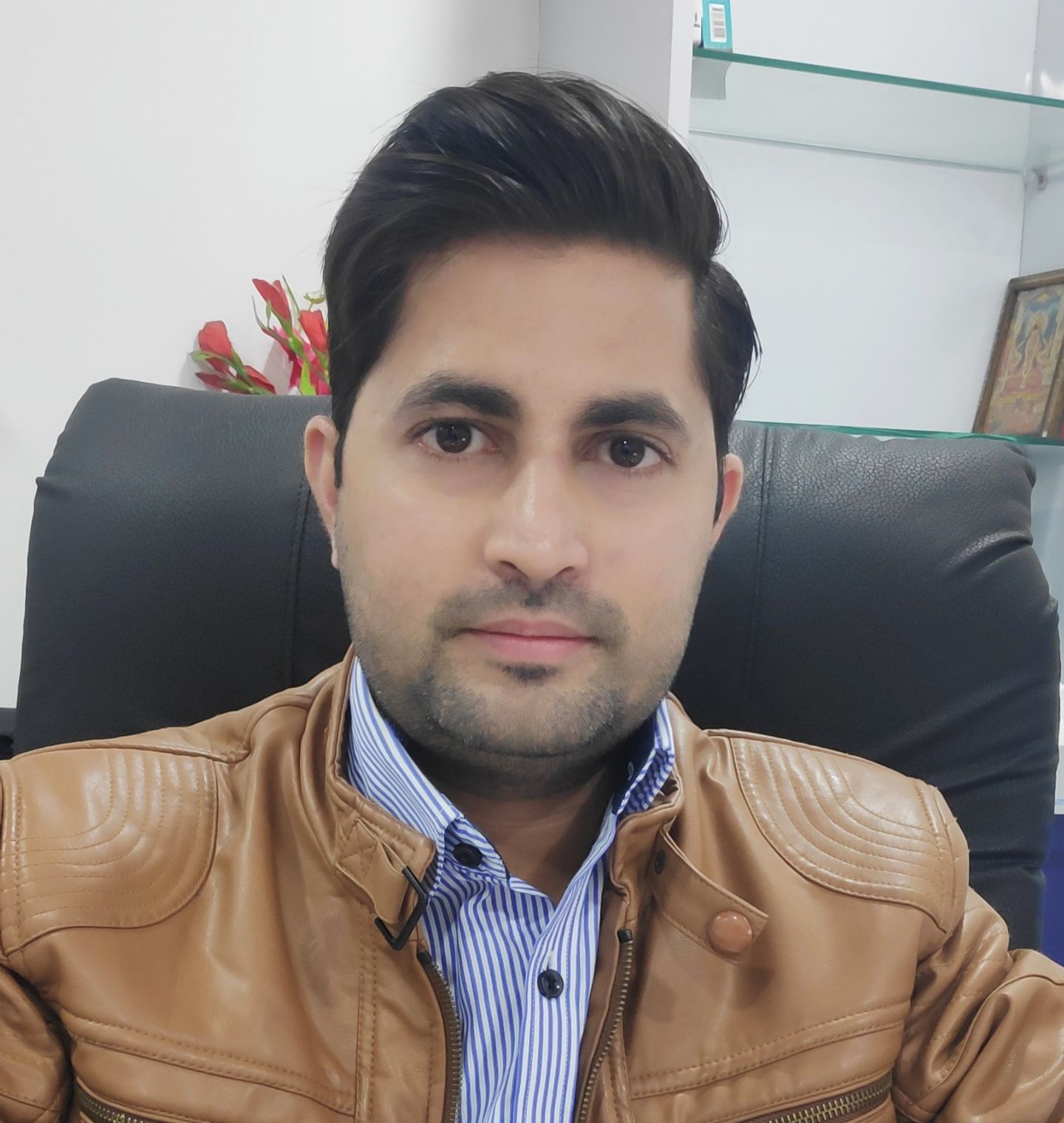 Kasturba Medical College, Manipal, Indian Institute of Aesthetic Medicine, FMC (Fellow in Med.Cosmetology)
You can apply aloe vera juice/gel from its leaf (fresh), not from ready made gels available in market. Remove skin of an aloe vera leaf. Take /scoop out gel. Apply this gel to your skin. Wash with plain water after an hour. Or keep it overnight. Use some sunblock with spf (at least 50) every time you go out in sun. Apply it 30 mins before going out use umbrella when going in sun. You need proper constitutional med to get permanent relief. Ask for consultation so that I can help you better.
1
person found this helpful
It can be blind piles. Are you constipated? 1. Take home cooked, fresh light food. Take a lot of green vegetables n fruit. 2. Increasing the fibre in your diet is known to be as effective as injections for preventing further problems 3. Increasing your fluid intake which can help prevent further problems with haemorrhoids 4. Avoiding straining and constipation which is the most useful thing patients can do to prevent the problem coming back. If the fibre content of your diet is not sufficient to keep your stools soft, then a fibre supplement can help. 5. Maintain active life style 6. Curd is good for u. 7. Avoid fast foods, spicy n fried foods •8. You should take sits bath (hot water tub bath) 2-3 times a day homeopathy has very encouraging results. Consult online with details.

MBBS Bachelor of Medicine and Bachelor of Surgery, MS - General Surgery, Mini Fellowship in Bariatric Surgery
Colorectal surgery is the broad term for surgical procedures performed on the colon, the rectum and the anus. There are various different surgical procedures which fall under colorectal surgery and these are used to treat a vast array of disorders, such as:
1. Anal cancer
2. Colorectal cancer
3. Severe complications related to constipation
4. Anal injuries
5. Inflammatory conditions of the gastro-intestinal tract
6. Congenital defects

Procedures
The surgeries under colorectal surgery are performed after diagnostic tests such as proctoscopy, sigmoidoscopy and defecating proctography. The most common diagnostic test is colonoscopy. These help to identify the origin and nature of the problem and decide which surgical procedure is to be followed. The procedures under colorectal surgery are as follows:

1. Colectomy
This procedure involves removal of a section of the large intestine. This is known as partial colectomy. In extreme cases, such as advanced cancer or severe gastrointestinal infection, the entire colon is removed and this is called total colectomy. Sometimes, the rectum is also taken out along with the colon and this is called proctocolectomy.

2. Colonic polypectomy
An abnormal growth of tissues of the inner lining of an organ is known as a polyp. Colonic polypectomy is done to eliminate polyps from the colon and rectum before they become malignant. This can be done endoscopically. Surgery is required in case of large polyps.

3. Strictureplasty
Chronic or repeated bowel inflammation causes scar tissue to accumulate in the large intestine. This results in the narrowing of the colon. Stricturoplasty removes the scar tissue so that proper flow of digestive contents is
resumed.

4. Colostomy or Ileostomy
A damaged section of the colon is removed and the shortened intestine is then attached to another opening (stoma) in the anterior wall of the abdomen.

5. Hemorrhoidectomy
This surgical process is used for swollen hemorrhoids or blood vessels which form in the anal canal. Hemorrhoidectomy is extremely effective in removing hemorrhoids but the surgery also involves a number of complications.

6. Anoplasty
Anoplasty or imperforate anus correction is done to correct birth defects in the rectum and the anus. The structural flaw does not allow the stool to pass properly from the rectum and so it is repaired using surgery.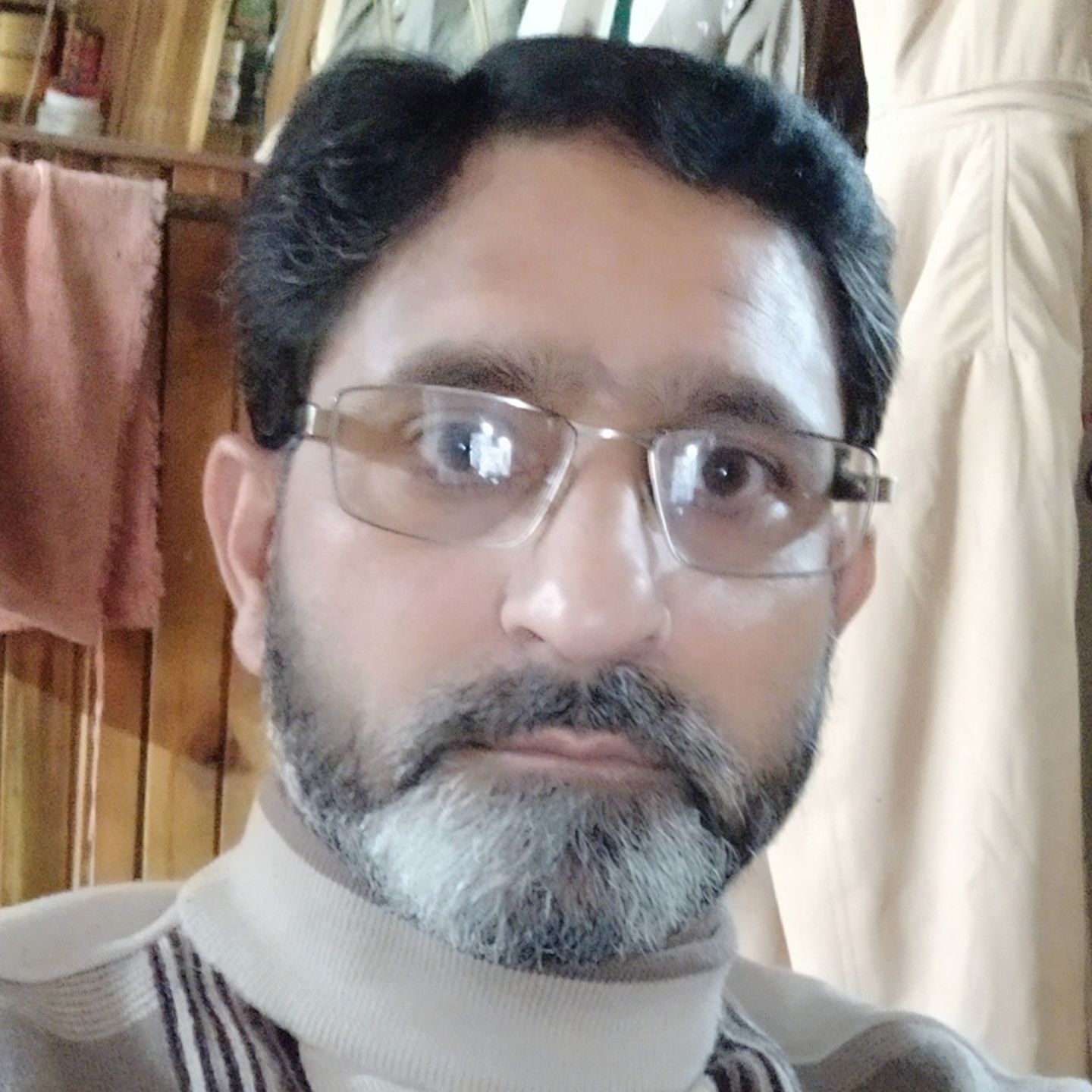 MS, Fellowship in Minimal Access Surgery, Fellowship of Indian Association of Gastrointestinal Endo Surgeons (FIAGES), FALS(Fellow Advanced Laparoscopic Surgery)
General Surgeon, Srinagar
Surgery using a laparoscope is the most common way to remove the gallbladder. A laparoscope is a thin, lighted tube that lets the doctor see inside our belly. It is a minimally invasive surgery in which small incisions and specialized tools are used to remove a diseased or infected gallbladder.
The gall bladder is a small organ that sits right under the liver and is credited with bile storage, which can help the body in breaking down various kinds of fats that enter it. So, what all do you need to know about this operation?
Reasons for Gall Bladder Operation: The gall bladder is not a very efficient organ. It can lead to blockages and choking as the bile it stores can become very thick and difficult to handle. Also, this bile can start to harbour deposits that are hard ball like substances, usually known as gall bladder stones. The size of these stones can vary from the size of a grain to the size of a golf ball.
Further, these gall bladder stones can cause infections which can lead to symptoms like nausea, vomiting, bloating and more. Another reason can also be the gall bladder disease known as chloelithiasis, which can cause abdominal pain. Inflammation in the pancreas, also known as pancreatitis, can lead to gall bladder open removal surgery.
Risk: While the gall bladder removal surgery is usually considered a safe one, with little or no complications, there are risks attached to this surgery too. These include sudden and excessive bleeding and the creation of blood clots, allergic reactions to the drugs used as well as anaesthesia, blood vessel damage, accelerated heart rate which leads to an increased risk of contracting a heart attack or heart disease, infections, inflammation or swelling in the pancreas, and injuries caused to the bile duct during surgery.
You might also need this type of surgery if you have the following:
1. Biliary dyskinesia, which occurs when the gallbladder doesn't fill or empty correctly due to a defect
2. Choledocholithiasis, which occurs when gallstones move to the bile duct and potentially cause a blockage that prevents the gallbladder from draining
3. Cholecystitis, which is an inflammation of the gallbladder
4. Pancreatitis, which is an inflammation of the pancreas
Laparoscopic surgery is preferred over open cholecystectomy surgery because the smaller incisions that are made reduce your risk of infection, bleeding, and recovery time.
Preparation: To prepare for your gall bladder removal surgery, the doctor may ask you to have a prescription fluid so that your bowels are flushed clean. You may also be asked to fast for at least six hours before the surgery so that there is no hindrance to the same. Also, the use of an antibacterial soap to bathe is usually prescribed so that the risk of contracting infections decreases.
While this surgery can be a simple one, you will have to take due care after the surgery to ensure that the recovery is fast and virtually pain free.
Hi Lybrate user, Its best medicines for dark marks & hyperpigmentation. continue using this oil for atleast 3 months.
1
person found this helpful
something else...Fungal infection or Ring worm.. when occurs in groin, called as jock itch.. Usually fungal infection is common in moist areas of body like skin folds..It's mostly circular or round in appearance.. May be red or black in colour.. Treatment depending on the type and severity.. Avoid sharing clothes, towels and soap; sweating also increases it..As it has to be differentiated from eczema and infection, its a must to see and confirm the diagnosis for proper treatment..So, please send photos of the affected area by direct online consultation for accurate diagnosis and treatment.
You can apply aloe vera juice/gel from its leaf (fresh), not from ready made gels available in market. Remove skin of an aloe vera leaf. Take /scoop out gel. Apply this gel to your skin. Wash with plain water after an hour. Or keep it overnight. Use some sunblock with spf (at least 50) every time you go out in sun. Apply it 30 mins before going out use umbrella when going in sun. You need proper constitutional med to get permanent relief. Ask for consultation so that I can help you better.
1
person found this helpful
View All Feed
Near By Clinics