About
Customer service is provided by a highly trained, professional staff who look after your comfort and care and are considerate of your time. Their focus is you.
...more
Customer service is provided by a highly trained, professional staff who look after your comfort and care and are considerate of your time. Their focus is you.
More about Hinduja Hospital - Mahim
Hinduja Hospital - Mahim is known for housing experienced Gynaecologists. Dr. Ashwini Bhalero Gandhi, a well-reputed Gynaecologist, practices in Mumbai. Visit this medical health centre for Gynaecologists recommended by 109 patients.
Timings
Location
Veer Savarkar Marg, Mahim West, Mahim. Landmark:Near Bombay Scotish School,
Mahim West
Mumbai,
Maharashtra
-
400016

Get Directions
Doctor in Hinduja Hospital - Mahim
Services
Submit Feedback
Submit a review for Hinduja Hospital - Mahim
Your feedback matters!
Write a Review
Feed
Nothing posted by this doctor yet. Here are some posts by similar doctors.
Your fantasies might have taken a backseat for the time being or might have remained silenced for more than a while. The other processes of your usual life go on perfectly except for a few changes that you either consider as minute or you attribute them to any cause other than lowered libido (interest in sex).
Loss of libido can create hurdles in a man as well as a woman's life and thus should be corrected at the earliest possible. Even if you don't care much about an impaired sex life, libido loss can affect your overall health that can prove to be harmful in the long run.
Some may say that it's all in the mind. Yes, but to a certain extent only. Considering the following causes, you would agree that it is not always in the mind that one loses interest in sex.
The common causes of decreased libido can be listed as below:
While in males, testosterone levels may sharply drop due to aging, in females the estrogen levels may drop after surgeries pertaining to the vaginal tract, after menopause or after childbirth and subsequent breast- feeding.

Exhaustion from prolonged office work or extensive travelling.

An instance of sexual abuse in the past can result in lowered libido.

A lousy lifestyle where you either smoke or drink regularly can prevent you from experiencing sexual desires.

Irregular sleep patterns can be a contributing factor as well.
Ways to deal with your libido loss:
Make significant efforts to change your lifestyle. If you have an erratic lifestyle, sexual dysfunction is almost inevitable. You need to follow a routine to prohibit your libido from deterioration.

Meditate and/or workout daily. Indulge in brisk walk, jogging, yoga, light exercises, swimming, play games like, badminton, table tennis, squash, etc. Over a period of time, it can restore your interest in sexual activities.

Try and reduce the stress level from your life. Spend quality time together and with family. Take time out for a movie, an event, a long drive, or a vacation. Share your day's activities with each other.

Eat lots of vegetables and fruits. Cut down on drinking and smoking and gradually give them up completely.

Take at least 8 hours of sleep so as to wake up latest by 6:00 in the morning.

A counseling by a good sexologist can help to a great extent in overcoming this problem. A major part of my treatment for libido loss consists of Counselling. Many of my patients are now happy to revive their sexual life through my treatment. One can consult me in private if they want to say goodbye to Loss of Libido.
Menopause brings about a lot of changes in a woman's body. It not only signifies the end of her fertility and child bearing days but is a sign of growing age and the body progressing in a new direction of aches, pains and vulnerability. While some of these are natural, others can prove to be dangerous as it significantly increases the risk of heart disease (unlike common myths, women do get heart attacks). The risk factor is also goes up if the woman suffers from diabetes, obesity and high blood pressure. One of the widely known but well ignored fact remains that women with a sedentary lifestyle increase their risk and vulnerability to all of these diseases. A family history in heart disease can also turn into a risk factor when menopause sets in.
The natural age of menopause is considered to be around 50 and when a woman reaches this age, the estrogen levels in her body experience a sharp drop. This hormone is partly responsible in maintaining heart health in women. Other factors that are triggered during menopause include changes in body fat distribution from a gynoid to an android pattern, reduced glucose tolerance, abnormal plasma lipids, increased blood pressure, increased sympathetic tone, endothelial dysfunction and vascular inflammation.
Experiencing menopause? Here's how you can lower your risk of heart disease
A healthy lifestyle never comes by accident, only by choice. And this is an essential key in controlling diseases that come as a side effect of menopause too. Here are some thing you can do:
Walk / Exercise: This isn't a 5-day week practice. You need to exercise throughout the week in order to maintain heart health. It helps your heart to pump blood through your body and also reduces risks to other diseases like high blood pressure and cholesterol. One key benefit is that it helps keeps the weight off - that should be good reason to walk an extra mile.
Choose a healthy diet: Most people mistake a diet to be about not eating the things you really like. A good diet can be made very tasty and can also be portioned in such a way that it leaves less room for craving. As always avoid the junk, deep fries and extra helping of cheese.
Hormonal therapy: There has been contradicting evidence on hormonal replacement therapy for estrogen can lower the risk of heart disease. Some women continue to be advised this treatment based on their particular case history, especially for women who undergo surgical menopause (when the uterus and other reproductive organs many have to be removed due to life threatening conditions like cancer).
1
person found this helpful
'Congratulations! You're pregnant!' Almost all women long to hear these words and nothing should come in the way, even diabetes. So, if you are a Type 1 or Type 2 diabetic, here are a few things you should keep in mind to have a healthy baby :

1. Your blood sugar must be monitored regularly

The most important thing you can do to have a healthy baby is to keep your blood sugar as close to normal before and during your pregnancy. Testing is recommended a minimum of four times a day. Glucose passes through the mother's blood to the fetus and hence if your blood sugar fluctuates, so will your baby's. High blood sugar levels are especially harmful during the first 8 weeks of pregnancy when the baby's brain, heart, kidneys and lungs are formed.

2. Your pregnancy is considered high risk

High blood sugar levels can increase the risk of a miscarriage as well as the risks of your baby being born with birth defects. Diabetes can also increase the risk of developing preeclampsia during the second half of your pregnancy. This could result in a C section or premature birth. Thus, maintain regular checkups and keep your doctor in the loop of all your activities.

3. You should watch out for signs of ketosis

When you have low blood sugar, the body produces ketones that can be passed on from you to your baby. This production of ketones is a result of the body's burning of fat instead of glucose to provide energy and can develop a condition called ketosis. Symptoms you should watch out for are stomach aches, nausea, fatigue, muscle stiffness, frequent urination and fruity breath.

4. You need Vitamins and Supplements

Most women require vitamin and mineral supplements at the time of pregnancy. Of these, folic acid, iron, calcium and vitamin D are the most important. These supplements help in the healthy growth of the baby.

5. You should exercise regularly

Maintaining a regular physical activity routine is very important for diabetics who are expecting a baby. This will help you regularize your blood sugar, relieve stress and strengthen your heart. Avoid activities that increase your risk of falling and aim for at least thirty minutes of daily exercise such as walking, swimming or yoga.

6. Check your medication

Some medication can be detrimental during pregnancy such as cholesterol and blood pressure medication. Consult your doctor to find a suitable alternative, if needed. You may also need to change the kind of insulin you take and its frequency and amount. As you get closer to the delivery date, your insulin requirement may even double or triple.

The key to preventing complications during pregnancy is controlling your diabetes. So take your insulin regularly, maintain regular checkups and eat healthy. You need to be seen by your obstetrician more frequently. Your pregnancy will be monitored closely by more frequent ultrasounds and NST. If your sugar level remains under control and pregnancy is advancing well, a natural onset of pains is aimed for and a normal delivery is expected.
Premenstrual syndrome is a common condition that affects women who are menstruating. A multitude of psychological and physical symptoms might show up before the onset of a menstrual period. What causes PMS is unknown, but fluctuating hormonal levels (progesterone and oestrogen) seem to be linked to it.
Symptoms
PMS has many symptoms. These vary in severity and frequency and aren't the same in every woman. These are the common symptoms of PMS:
1. Tenderness of breasts
2. Bloating
3. Increase in weight
4. Agitation
5. Impaired concentration
6. Backaches or headaches
7. Fatigue
8. Anxiety
9. Irritability
10. Depression or mood swings
11. Overeating or food cravings
Diagnosis
A doctor might recommend a few tests to understand and rule out related symptoms:
Diary: Keeping track of the PMS symptoms in a diary for a few months to check the duration will help you understand the condition better. You might be able to see recurring patterns in your behaviour and moods after keeping track of them for few consecutive months.
Thyroid test: Thyroid disease is fairly common in women and a lot of its symptoms match those of PMS. To rule out any thyroid problem, a test can be done to check the efficiency of the thyroid.
Prevention
Relief can be found by treating the symptoms as there is no prevention of the condition. A nutritious diet, sufficient rest and exercise can help deal with the symptoms better.
Treatment
Nutrition: Proper nourishment leads to overall mental and physical well-being. Dietary changes like consuming less caffeine, sugar and salt might reduce the PMS symptoms. Supplements prescribed by your doctor such as vitamin E, calcium, magnesium and vitamin B6 help as well.
Medications: Painkillers such as naproxen, 1.5 mg levonorgestrel, ibuprofen and aspirin may provide relief from cramps, backache, breast tenderness and headache. If the PMS causes severe depression, your doctor may prescribe certain antidepressants.
Being Informed: Tracking your periods by maintaining a monthly diary can help you understand and in turn prevent the severity of the PMS symptoms. Learning about coping mechanisms can help you as well.
1
person found this helpful

MBBS Bachelor of Medicine and Bachelor of Surgery, DGO
For women, taking care of their health should be top priority, but especially so if one is expecting. Urinary tract infections (UTI) are more common in women and usually occur in the bladder or urethra. And with the rigours of pregnancy, would you avoid one if you could? Surely!
A UTI can be caused by sex, in a lot of cases. This is because there is a transfer of the bacteria, which has the potential to enter the urethra and cause a lot of damage to the bladder and possibly, even the kidneys.
The good news is that as long as a UTI is detected immediately after getting the infection, it can be easily treated. However, not treating this in time can lead to serious complications.
That being said, it is widely known that prevention is better than cure and the adage is just as true when it comes to infections such as these. There are quite a few steps which can be taken to reduce the risk of a pregnant mother falling ill due to a UTI.
How can pregnant women prevent UTI?
The first is to urinate frequently. This is because if the urination of the pregnant woman is not frequent, chances of the festering the bacteria are more. One should try to cut out caffeine and chocolate to as great an extent as possible in one's diet. If she is able to do this, the amount of irritation to the bladder caused will reduce greatly and this reduces the risk of contracting a UTI.
Another thing which could be done from a dietary point of view is to drink cranberry juice on a daily basis. This is because cranberries have the ability to reduce the amount of E. coli, which is a form of bacteria sticking around the bladder. However, before this is done, it is better to consult a doctor to make sure that the consumption of cranberry in any form does not clash with any medication.
Urination before and after sex is also a good practice as is having a low dosage of antibiotics which are prescribed by the doctor in case of recurrence of the UTIs.
Apart from all these steps, the woman should not forget to make sure she stays well hydrated at all times, as this is not only good for the prevention of UTIs, but also for making sure the body functions well.
1
person found this helpful
Any kind of dysfunction points to the issues experienced during any stage of the cycle of physical issue that prevents the participants from experiencing any kind of satisfaction from the intimate activities.
Though the researches imply that sexual problems are common all across the globe; 43% of women along with 31% of men are affected by some sort of dysfunction; however, it is something that most people are hesitant to talk about. But thankfully enough, most cases of sexual problems can be effectively treated, and can be prevented from occurring again, by sharing your concerns with a qualified doctor.
You should consider visiting the doctor along with your partner.
What leads to sexual problems?
Sexual problems can be caused either due to physical or psychological reasons. Many medications and clinical conditions can cause a variety of sexual dysfunctions, and these physical conditions include heart and vascular disease, high levels of blood sugar and blood pressure, any kind of neurological disorder, chronic diseases of the kidneys, liver and lungs, and hormonal imbalances.
In addition to this, the side effects stemming from any medicine, including antidepressant drugs, can cast a harmful impact on the sexual desire and its normal functioning. On the other hand, psychological causes refer to the stresscaused due to work pressures, anxiety, depression, excessive concern about sexual performance, feelings of guilt, and relationship problems.
What are the common sexual problems?
What leads to sexual problems can cause a wide variety of issues in both men and women. While erectile dysfunction is most commonly found in men, vaginal dryness is the most common issue in women. Sexual dysfunction can take a variety of forms, and it is not plainly confined to the dysfunction or simple disinterest in sex, which is commonly termed as lack of sex drive.
It can also involve pain while having sex or an inability to maintain the erection or experiencing pain while getting an orgasm. There are some people who experience excruciating pain during intercourse, which is often accompanied with a burning sensation.
All couples have the right to enjoy a happy and healthy sex life, which can be considered a crucial aspect of any relationship. So, if you are having any kind of difficulty that is interrupting your lovemaking, it is imperative to speak with your doctor to get the right diagnosis, and discuss openly with your partner to find out the ideal solution of your sexual problems. Couple therapy is a very effective way of treating such problems among people. The purpose of couples therapy is to restore a better level of functioning in couples who experience relationship distress.
Spinal cord is a very important part of your body as it renders support to your body. It also gives your body a good posture and thus maintaining a healthy spine is very essential. An unfit spinal cord can lead to various complicated problems.
The following are 5 must do exercises in order to maintain a healthy spine:
Exercising your core muscles can help you to maintain a fit spine. Your core muscles refer to the muscles of your lower back and your abdominal muscles. These muscles give support to your spine. So exercising them can give you a healthy spine.
Walking regularly can also give you a healthy spine. It is suitable for people of all age groups. Daily walking can help you to recover from various spinal illnesses as well such as spinal stenosis.
Swimming is also a good exercise for maintaing a fit spinal cord. Swimming helps to exercise all back muscles and thus, gives you a healthy spinal cord.
Lying down straight with your face down on an even and firm surface for about twenty minutes can help you to get a healthy spine and also a good body posture.
Cycling can also help you achieve a healthy spine. While cycling, all your back muscles and the muscles of the lower part of your body are engaged in physical activity. If the muscles of your lower back are strong, then it can help you to keep your spine fit.
Other than these exercises, stretching your limbs and other stretching exercises are also beneficial for a healthy spine. But it is highly recommended for you to consult a doctor before doing any exercise in order to be guided in the proper manner and avoid further complications.

Fellowship and Diploma in Laparoscopic Surgery, FOGSI Advanced Infertility Training, MD - Obstetrics & Gynaecology, MBBS, MRCOG
The vagina is a tube-like muscular structure of the female genital tract that extends from the cervix to the vulva. It is a delicate organ which is prone to injuries and infections.Complications related to urination, menstruation and sexual intercourse- all affect the vaginal health.
Here are five questions associated with vaginal problems that are commonly experienced but rarely discussed:
1. Why does it feel itchy before menstruation?
The hormonal cycle reduces the amount of estrogen secreted right before the period starts. This reduces the moisture content of the inner membranes of the vagina; the skin becomes thinner and slightly dry. This can cause the itching. However, if the itching and burning sensation is too severe, it could be an infection and should be checked out.
2. What is the white discharge?
The greasy white discharge is due to the ovulation cycle. It usually occurs once a month because the amount of secretion increases right before ovulation. Some women may experience this discharge more frequently but it is nothing to worry about unless there is an unpleasant odor. Odorous discharge could be a sign of bacterial infection.
3. How often should you have a vaginal examination?
You should get a vaginal examination at least once a year. This is important for a general health assessment and the prevention of sexually transmitted diseases. If you are using birth control medication, there might be irregularity in the hormonal cycles and this can lead to a number of conditions- another reason to get an annual vaginal examination.
4. Does it smell differently at different times?
It usually smells differently for every woman and even that unique smell changes with the cycles of ovulation and menstruation due to changes in the pH level of the vagina. The normal vaginal pH value is between 3.8 and 4.6. Before menstruation, it may smell acidic followed by a bitter smell for a few days after menstruation. It may also smell differently after a workout (due to sweat) or after sex (due to lubrication). However, a foul smell accompanied by discharge, might be a cause for concern.
5. Why does it feel dry sometimes?
Vaginal dryness is normally experienced by women after the age of 45 or after pregnancy. However, dryness is also common just before menstruation. It also happens in women who use anti-allergy medications or birth control pills because they cause dryness in all the mucous membranes of the body.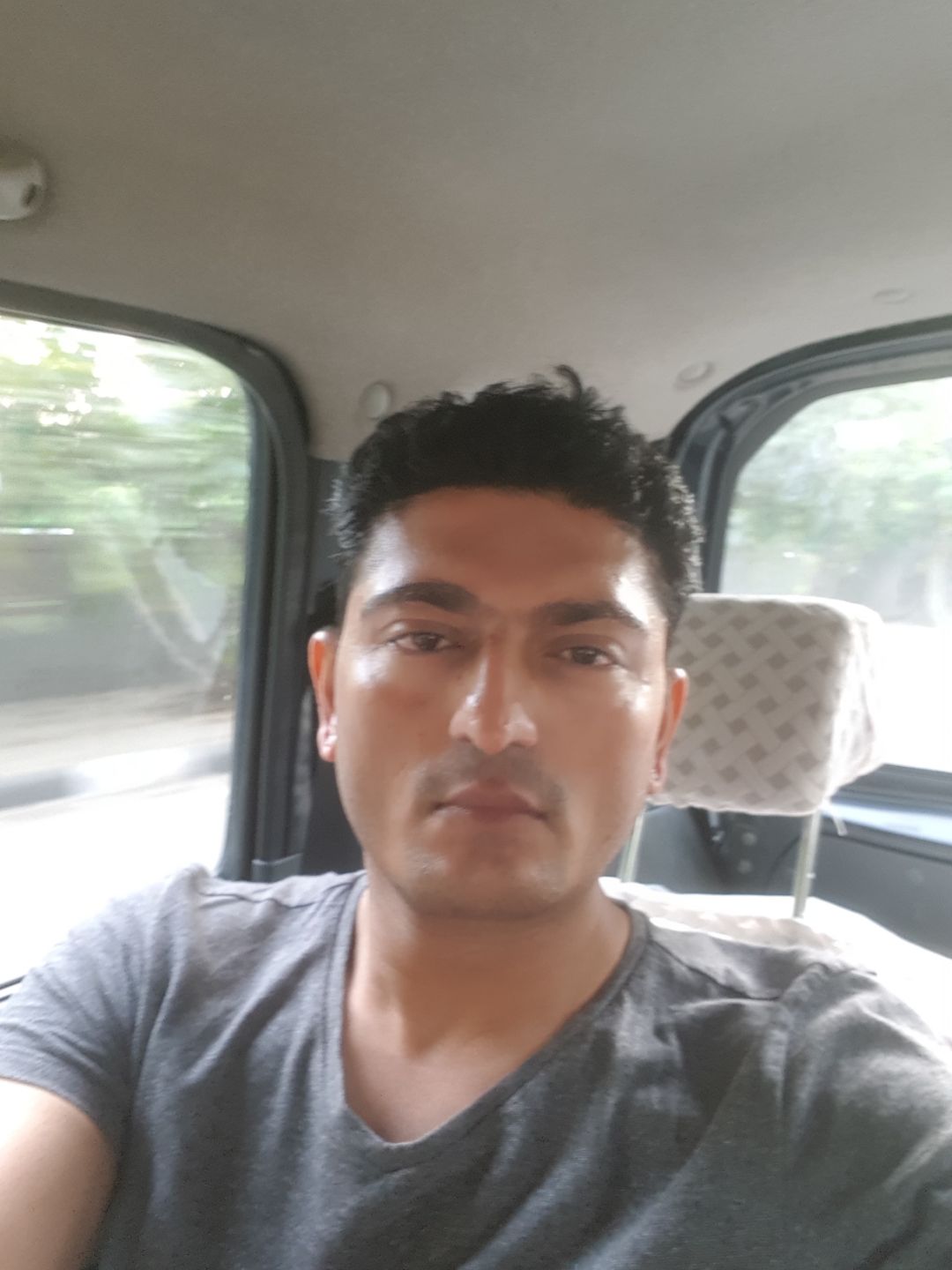 MBBS Bachelor of Medicine and Bachelor of Surgery, Md - Medicine
The additional layer of greasy tissue under our chin is frequently created by being overweight. Drooping skin under the chin can likewise happen as we age and our skin loses flexibility. For some of us, it can be hereditary and this is often known as a double chin.
While there are surgical methods and procedures that can remove the two-fold skin, they can be costly. There are numerous straightforward home treatment alternatives to get rid of the two-fold jaw that are very easy. The most obvious is the need to diminish extra weight with an appropriate diet and workout. So, here are some exercises that can help you get rid of the double chin:
Tongue press: Sitting with your back straight and shoulders down, tilt your head back so you are staring at the roof. Strongly press your tongue to the top of your mouth or pallet. At that point, keeping your tongue against the top of your mouth, bring down your chin to your chest, without bending your back.
Pout and tilt: From a sitting or standing position, take out your lower lip to the extent you can to shape a sulk (place a finger on your button ; the skin needs to feel wrinkly and puckered). Hold this position for a moment. At that point, with your lip still out, get the muscles at the front of your neck to bring down your chin to your chest quite far, without adjusting your upper back.
The "O": Sitting with your back straight and shoulders down, tilt your head back so that you are stare at the roof. Close your lips so that they are resting. Keeping your lips shut, open your mouth so it frames an "O" shape. Hold this position for twenty seconds. You need to feel a pressure on both sides of your neck right under your jaw line.
Kiss the ceiling: Standing straight with your arms hanging on your sides, tilt your head back and look at the roof. At that point, attempt to kiss the roof by puckering your lips and stretching them as far from your face as could reasonably be expected. You need to feel a stretch all through your neck and chin.
Chin rotations: In a seated or standing position, stretch your spine for a tall, straight back. Gradually and delicately tilt your head so it moves in a full hover from your shoulder to chest to shoulder to back. (In case that full roundabout turns trouble your neck, stay with crescents.)
Side neck stretch: Sitting on the floor, put one hand on the floor, fingers down, around one foot far from your hip. Try not to incline or lay intensely on your fingertips. Wrap your other arm over the highest point of your head so that your palm lies on your inverse ear. Keeping your head in with your neck, twist and make a beeline for your shoulder, using the palm to tenderly press down your shoulder.
1
person found this helpful
MBBS, MS - Obs and Gynae, MRCOG(London), DNB, Fellowship In Uro Gynaecology
Pregnancy was once considered a time for rest when women advised to refrain from physical activity/exercise as they were considered to be harmful for the mother and unborn baby. This view is challenged by several studies which found that physical activity in pregnancy is safe and has many benefits for the mother and baby.
How do I stay active during pregnancy?
If you were active for at least six months before your pregnancy, ask your doctor about whether you may continue your sports or workouts safely. As you move further into your pregnancy and your body changes, you may feel mild aches and pains due to looser joints and shifting of your body weight. You may need to revise your exercise program every trimester to reduce the risk of falls and limit high-impact activities.
If you have not been active before your pregnancy, start low and go slow. Try regular brisk walking, swimming, strength training for pregnant women, or other activities that will strengthen your heart and lungs and tone your muscles.
What are the benefits of exercise?
Regular exercise can:
Maintain cardiovascular fitness and improve circulation
Help maintain a healthy weight
Improve energy levels and sleep
Reduce stress, anxiety and depression
Lower the risk of varicose veins and swelling of extremities
Maintain strength and flexibility
Improve your balance, co-ordination posture
Reduce physical complaints e.g. low back pain and constipation
Prevent and treat pelvic floor dysfunction
Prevent and control gestational diabetes mellitus (a type of diabetes that affects women during pregnancy) and high blood pressure
Reduce the length of labour and delivery complications
Help in postnatal recovery
What type of exercise is best?
It should be something that you enjoy, feel comfortable doing and can work into your daily routine. Over-exertion may result in overheating which can affect the development of the baby, so exercise safely at a low to moderate intensity.
Low impact exercise is recommended to reduce strain on your joints. Examples include:
Walking
Using an exercise bike
Swimming
Using a cross-trainer
Aqua-aerobic classes
Low-impact aerobic classes
Endurance light weight training
Pelvic floor muscle training
Deep abdominal (transversus abdominus) muscle training
Antenatal Pilates
Antenatal yoga
What type of exercise should I avoid?
You should avoid high impact exercise, contact sports and other activities that may result in a heavy fall. Examples of exercise to avoid include:
running
cycling
jumping
step aerobics
ball sports
racquet sports
skiing
scuba diving
walking at high altitude
heavy weights
You should stop exercise and seek medical advice if you experience any unusual symptoms such as excessive shortness of breath, chest pain or palpitations, dizziness, painful uterine contractions, abdominal or pelvic pain and excessive fatigue.
Advice for exercising:
Stop and rest if you feel too hot
Avoid spas, saunas, solariums, and exercising in hot conditions
Drink water while you exercise
Don't exercise for more than 45 minutes at a time
Keep your heart rate below 150 beats per minute
Wear a supportive wireless bra, ideally with wide straps
Wear supportive shoes (trainers)
Wear loose, breathable clothing
Avoid extended periods on your back
Eat carbohydrates at least 30 minutes before exercising
Which pregnant women should avoid aerobic exercises?
Women with heart or lung disease
Women with a weak (incompetent) cervix and those who have undergone cervical stitching (cerclage)
Multiple pregnancy (twins/triplets) at risk of preterm labour
Persistent bleeding in second or third trimester
Placenta praevia (low lying placenta) after 26 weeks of pregnancy
Women with raised blood pressure in pregnancy
Severe anemia
Poorly controlled diabetes or seizure disorder
Poor growth of baby in current pregnancy (Intrauterine growth restriction)
Women with premature uterine contractions in current pregnancy
View All Feed
Near By Clinics