About
Our medical care facility offers treatments from the best doctors in the field of Ayurveda.We like to think that we are an extraordinary practice that is all about you - your potential, y...
...more
Our medical care facility offers treatments from the best doctors in the field of Ayurveda.We like to think that we are an extraordinary practice that is all about you - your potential, your comfort, your health, and your individuality. You are important to us and we strive to help you in every and any way that we can.
More about Dr. Shailesh Nadkarni clinic
Dr. Shailesh Nadkarni clinic is known for housing experienced Ayurvedas. Dr. Shailesh Nadkarni, a well-reputed Ayurveda, practices in Mumbai. Visit this medical health centre for Ayurvedas recommended by 104 patients.
Timings
Location
4/1/107, Navjivan Society, Laminton Road, Mumbai Central, Mumbai
Mumbai Central
Mumbai,
Maharashtra
-
400008

Get Directions
Doctor in Dr. Shailesh Nadkarni clinic
Services
Submit Feedback
Submit a review for Dr. Shailesh Nadkarni clinic
Your feedback matters!
Write a Review
Feed
Nothing posted by this doctor yet. Here are some posts by similar doctors.
Shared yesterday • Featured Tip

Bachelor of Ayurveda, Medicine and Surgery (BAMS), MD - Ayurveda, D.Y.A
Is your male reproductive organ is small? Is it the cause of embarrassment to you? Does the small size affects your love life? The penis is indeed one of the most important organs of a man's body, and a strong, healthy penis is a matter of pride for most men in general. A small penis may cause a lot of stress in life and may result in reduced self-confidence or self-esteem. Penis enlargement is carried out by many men all over the world who are not satisfied with the size, length or health of their penis.
There are several ways by which penis enlargement can be conducted. Ayurveda can be used for penis enlargement, and one should consume proper Ayurvedic medicines and practice several exercises. Many men want to have an enlarged penis as it would make women more sexually attracted towards them. An enlarged penis is supposed to make a man more sexually desirable.
Ayurvedic remedies for penis enlargement
In Ayurveda, there are several ways in which you can have an enlarged penis. These include the following:
Ayurvedic penis enlargement oil and cream: You may use Ayurvedic oils and creams, which are used especially to benefit penis enlargement. These oils and creams are totally natural and are made from pure Ayurvedic herbs. They are safe for use and have aphrodisiac properties, which help in increasing the penis size and deal with several problems regarding erection. These oils and creams give strength to the penis, resulting in a much harder erection. The ingredients used in these creams and the oils act as stimulants and increase the flow of blood in the penis. They also help in dealing with premature ejaculation (PE).
Ayurvedic capsules: You may take Ayurvedic capsules, which help in penis enlargement. The capsules are made of processed Ayurvedic herbs. Being natural, they are considered totally safe for long-term use. These capsules enhance blood circulation in the vessels and cavities of the penis. This enables smooth stretching and relaxation of the penis. The penis size becomes enlarged and these Ayurvedic capsules also cause enhanced libido or sex drive. You will be able to achieve much bigger, stronger and harder erections during sexual activity. You will also be able to maintain an erection for a longer time.
Exercises: There are certain exercises which you can practice for having an enlarged penis. Some common and effective exercises associated with Ayurveda for penis enlargement include jelqing andstretching.
Certain Ayuredic home remedies can be used for penis enlargement as well. You can consume a mixture of walnut and honey with milk, a mixture of carrots with milk or carrot juice with honey. No side effects are associated with these Ayurvedic remedies for penis enlargement.
1
person found this helpful
Shared yesterday • Featured Tip
Ph.D(Clinical Nutrition), M.Sc(Foods&Nutrition
Dietitian/Nutritionist, Delhi
Eating the right food at the right time is essential to in order to complete your fitness goal. While there exist many theories on the importance of workout meal, there are some simple rules which when followed can fetch great results. The right amount of nutrition pre and post workout can go a long way in ensuring that the body responds well to the stress.
Why is nutrient timing an important component of the exercise regime?
Consider your body as a machine, it is imperative that a well-maintained machine with the right fuel at the right time will have more longevity compared to others. The same holds true for the body as well. To maximize the output of the gym, it is necessary to consume the right nutrients for the body. A right meal just before the gym session can result in a great workout session. This, in turn, means an inch closer to the fitness goal. Similarly, the post workout meal ensures that muscles are adequately refueled and the blood sugar level is well maintained. Another advantage of the right pre and post workout meal is the fact that it helps the body to work out for a longer duration.
Know the carbohydrate
Instead of blindly choosing an energy drink, it makes sense to choose the right carbohydrate. There are 2 types of carbohydrate- simple and complex. Eventually, all carbohydrates are broken down into simple carbohydrates. Both have their own role to play. As per various studies, it has been proved that the best time to consume complex carbohydrate such as brown rice, oats and brown grains is before a couple of hours of the workout session. It ensures that the body is provided with a gradual supply of energy throughout the session. After a workout session, much of the glycogen gets depleted from the muscles.
The next meal after workout
It is necessary to have a good meal couple of hours after the workout session. Some good to consume food include green veggies, fruit salad etc. It helps in suppressing the appetite and make a person feel full.
What should be the protein count?
While there are many recommendations out there, a good way to determine the protein count is to consume 1.1 gm to 1.2 gm per kilogram of body weight. However, there is no magic number. 25-35 grams of protein needs to be consumed in every meal. Ideally, protein intake should happen a couple of hours before the workout and couple of hours after the workout session.
1
person found this helpful
Shared yesterday • Featured Tip
Phd In Clinical Nutrition, M.Sc - Clinical Nutrition
Dietitian/Nutritionist, Hyderabad
Eating right not only keeps you healthy but can also make you look prettier and give you clearer skin. Given that the skin is the largest organ in the human body, it is where deficiencies are most noticeable. Here are a few foods that can enhance your looks.
Yogurt: Yogurt is packed with proteins and amino acids that help repair skin cells and keep your skin looking fresh. Amino acids also help banish dark circles that may appear after a long night.
Kidney beans: Kidney beans and legumes are packed with proteins that help repair cell damage caused by free radicals. They also help break down amino acids that can then boost collagen production and help in the repair and regeneration of skin cells.
Pomegranates: These fruits are rich sources of anti-oxidants and help get rid of toxins from the body. They are also responsible for increasing the body's production of collagen. By boosting collagen levels, pomegranates help slow down the aging process.
Avocados: This green fruit can be both eaten and applied on the face to benefit from it. It is a rich source of biotin that helps prevent brittle nails and hair and keeps skin well moisturized. When applied as a face mask, avocados can also hydrate parched skin.
Green tea: Green tea is rich in polyphenols that help eradicate free radicals from the body and slow down the aging process. It's anti-oxidant properties also keep skin elastic and prevent sagging, fine lines, wrinkles and heal the damage caused by sunspots.
Tomatoes: Tomatoes are rich in lycopene and are considered to be a high carotenoid fruit which helps prevents sunburn and relieves the damage caused by excessive exposure to the sun. Tomatoes can also slow down the cellular damage caused by free radicals.
Salmon: Salmon is packed with Omega-3 fatty acids that help fight stress and the effects of stress. The astaxanthin present in salmon improves the elasticity of skin thus keeping it firm and preventing fine lines and wrinkles.
Walnuts: For vegetarians, walnuts are an excellent alternative to salmon. They are rich in omega 3 fatty acids that helps keep the skin looking youthful and add shine to your hair.
Water: Hydrating the skin from inside and outside is essential. Water helps the skin maintain its tautness and elasticity and prevents drying and premature signs of aging. Water also helps transport essential nutrients to the skin. Apart from drinking water it is also beneficial to eat foods with a high water content such as cucumbers and watermelon to benefit from the hydrating properties of water.
Oysters: Oysters are rich in zinc that helps regulate oil production in the skin. In turn this makes the skin less prone to acne breakouts and other such skin irregularities.
2
people found this helpful
Shared yesterday • Featured Tip

Drug rashes are generally defined as the reaction of the body to certain kinds of diseases. Different drugs result in different kinds of diseases which sometimes are as dangerous as being life-threatening.
There are different types of drug rashes. They can manifest in different forms. Common ones are:
1. Blisters and swelling

Many drugs result in acute blisters and swelling in different parts of the body. This condition, if unchecked may aggravate leading to dangerous consequences.
2. Prolonged high fever
Continuous rise in fever is often diagnosed as a serious consequence of certain drugs.
3. Abnormal redness of the skin
Few medicines often result in sudden reddening of the skin. This condition continues till the drug is discontinued.
4. Rash and itching
This is considered as one of the most common side-effects of medicines. Often medicines result in continuous itching and rashes on the skin that also causes swelling if unchecked.
5. Swelling of tissues
Tissues often swell up as a result of consumption of certain medicines. Consequently the concerned person experiences problems in breathing and often a drastic fall in blood pressure.
However there are ways that one can adopt in order to combat drug rashes.
1. Identify and discontinue using the drug
One of the most essential ways of combating drug rashes is to identify the drug and immediately discontinue consuming it.
2. Avoid using chemicals
One way of easy recuperation is to avoid using chemicals, soaps on the affected areas. If continued to use, they aggravate the already caused damage. On the other hand calamine can be used for treating drugs.

3. Wear loose-fitting clothes.
Wearing tight clothes that sticks to the body further damages the skin. Instead one should try to wear loose fitted clothes that allow the skin to heal.

4. Apply cool compresses.
Taking cool showers or applying cool compresses over the affected areas significantly help to recuperate fast.
4
people found this helpful
Shared yesterday • Featured Tip
MSc - Psychotherapy & Counselling, PGD-PPHC, BASLP
Have you been emotionally invested in a relationship for quite some time? Have you faced continual fights and disagreements with your partner? Have these fights resulted into frustration or have they affected the natural course of your respective lives? If yes, it is time for you to reassess the effort or rather the kind of effort you put in to make things work. Quarrels are an integral part of any healthy and serious relationship. However, an overdose may lead to severed ties. It bruises your memory and leaves you too distraught to engage in an emotional attachment. The kind of mindset a person applies to his or her relationship determines the kind of treatment the person receives in the relationship. Hence, you must be very careful.
A healthier mindset can be adopted in the following ways:
To complain as least as possible: Keep low expectations from your partner. The most common reason for conflict in relationships is the list of expectations, which when left unfulfilled leads to complaining and nagging. What you do for your partner is what 'you think is the right thing', but your partner may not hold the same perspective.
Respecting and accepting your partner as he/she is: A package deal, will resolve many issues without debate. When pointed out in subtle ways, your partner will understand and try to change for you , if she/he wishes to.
Try to have a growth oriented mindset: A growth oriented mindset as opposed to a fixed mindset can always help. When you have a fixed mindset you easily give up on your partner or on the relationship. You tend to feel hopeless about future and associate a lack of growth or change with your partner. A growth- oriented mindset endows you with hope. A situation is perceived as an occurrence in the present that need not necessarily be translated into future. Also, such a mindset expects both parties to accept and encourage change and growth of individuals in the relationship. Anything contrary can make your relationship boring.
Stop using labels: Labeling is an indecent way of identifying the problem with your partner or with the relationship in general. You should neither brand yourself as something or your partner as something else. Associating critical adjectives with one another is a way of demeaning your lover and can dissuade your partner from communicating his or her viewpoint.
Look for the trigger: Most quarrels result from a trigger. Trying to pinpoint the trigger with a cool head can actually be of use. This will make partners aware of their faults and instead of dodging the situation they will be able to deal with it better.
Try to rekindle the spark: Time, overburdening responsibilities or workload can make your relationship a routine affair. An element of secrecy and excitement is important. Therefore, desire should never take a backseat in your relationship. Try to fulfill your partner's desire and let him or her know about your expectations as well.
1
person found this helpful
Shared yesterday • Featured Tip

Blessed are the people who enjoy a healthy, flawless and glowing skin with minimum effort, throughout their life. Of late, dermatological problems like acne, pruritus, psoriasis, dermatitis, eczema, have been affecting all and sundry. People, irrespective of their age, sex and occupation suffer from skin diseases. While some of the ailments are minor problems, others might be grave enough for one to seek an expert opinion. A number of factors, both internal as well as external, contribute to the skin ailments.
The dermatological problems, if not treated timely, can leave a person physically, mentally and emotionally drained out. In such cases, a person's self confidence is the worst affected. A lot of conventional and Allopathic options are available to treat the skin disease. Ointments, antihistamine tablets and antibacterial medications, though effective, often provide temporary relief. In many cases, it has been observed that in due course of time, the problem tends to relapse. The disease, thus, never really leaves the body, piling on the agony.
In this regard, Homeopathy has been a revelation, taking the medical world by storm. It works effectively to completely eliminate the dermatological problem out of your system, providing permanent relief. Homeopathy adopts a holistic approach in treating a disease. It lays great emphasis towards identifying and treating the underlying cause. Homeopathic treatment can be a little time consuming, but the time is worth waiting for. Over the past few decades, homeopathy has been the most sought after and reliable medication to deal with dermatological problems. Problems as grave as psoriasis and herpes can be completely cured; all thanks to the goodness of homeopathy.
Some of the homeopathic medications that have effectively dealt with skin diseases include:
Natrum Muriaticum and Rhus Toxicodendron - Both the medications, Rhus Toxicodendron in particular, are very effective against eczema. Natrum Muriaticum has been found to soothe a person suffering from mental depression greatly.
Thuja Occidentalis - Acne problems, warts, freckles, dry and itchy skin, ulcers (anogenital region) can throw life in jeopardy. Embrace the goodness of Thuja Occidentalis and the mentioned skin problems will be a thing of the past.
Arsenicum - If psoriasis and chronic urticaria are giving you sleepless nights, Arsenicum is what you need. Arsenicum is equally effective against chronic eczema.
Sepia - Herpes can make life miserable. Sepia is a powerful medication that gives one a lot to cheer about. People with psoriasis and dry skin can greatly benefit from Sepia.
Cantharis - It provides great relief from blisters, skin eruptions and burns (second and third degree).
To enjoy the everlasting benefits, one needs to be a little patient with the treatment. To know more about the effective homeopathic treatments, reach us at.

3
people found this helpful
Shared yesterday • Featured Tip

MBBS, Diploma In Orthopaedics, DNB - Orthopedics, Fellowship In Joint Replacement & Arthroscopy
There are different types of orthopedic surgeries available and each surgery has its own benefits and procedures.
248
people found this helpful
Asked for Female, 43 years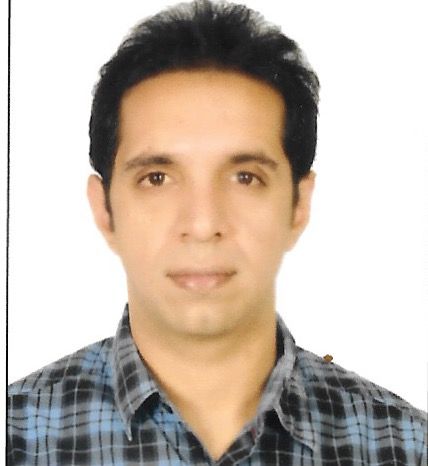 DNB - Neurology, MBBS,MD(medicine)
Please watch my complete video on migraine on YouTube just search Neuro wellness and you would see my video on migraine that will give you a lot of inside on migraine and the treatment options besides you are most welcome to contact me over private consultancy here on Lybrate. Thanks.
View All Feed
Near By Clinics

View Clinic