About
Our goal is to provide a compassionate professional environment for Homeopathic treatment to help you gain holistic health. Our staff is friendly, knowledgeable and very helpful in addres...
...more
Our goal is to provide a compassionate professional environment for Homeopathic treatment to help you gain holistic health. Our staff is friendly, knowledgeable and very helpful in addressing your health and financial concerns.
More about Dr Kamlesh Mehta's Panacea Homoeopathic Center
Dr Kamlesh Mehta's Panacea Homoeopathic Center is known for housing experienced Homeopaths. Dr. Kamlesh Mehta, a well-reputed Homeopath, practices in Mumbai. Visit this medical health centre for Homeopaths recommended by 94 patients.
Timings
Location
83 Jawahar Nagar, Road No. 4, Shop 1 and 5, Goregaon (W)
Jawahar Nagar
Mumbai,
Maharashtra
-
400062

Get Directions
Doctor in Dr Kamlesh Mehta's Panacea Homoeopathic Center

MD - Homeopathy, L.C.E.H.
Homeopath
Services
Submit Feedback
Submit a review for Dr Kamlesh Mehta's Panacea Homoeopathic Center
Your feedback matters!
Write a Review
Patient Review Highlights
"Well-reasoned"
2 reviews
"knowledgeable"
1 review
"Very helpful"
1 review
"Inspiring"
1 review
Feed
Nothing posted by this doctor yet. Here are some posts by similar doctors.
There are many kinds of conditions and symptoms that require different kinds of surgery for treatment as well as diagnostic management. One such procedure is called a laparoscopy or the laparoscopic surgery. This is a surgical diagnostic management procedure that is known to be a low risk process with minimal invasion and suitable for various types of ailments.
Read on to know everything about laparoscopic surgeries:
Definition: A laparoscopic surgery is one where small incisions are made and an instrument called a laparoscope is used in order to take a look at the organs in the abdominal region. This tool is a long tube shaped one that comes with its own high intensity light and a high resolution camera that can easily move along the walls of the organs while the camera sends back imagery that will be displayed on a video screen in front of the doctor. This avoids the need for an open surgery and helps the doctors in getting samples for a biopsy on an outpatient basis.
Need for Laparoscopy: This procedure is performed when the patient complains of persistent pain that is also sharp and shooting, in the abdomen region and surrounding areas like the pelvic cavity. This non-invasive method helps in diagnosis where other imaging methods like an ultrasound and CT or MRI scans would have failed to give a conclusive reason for the pain and suffering of the patient. When these tests do not supply enough reason for proper diagnosis, then the doctors usually resort to this kind of procedure.
The Organs it can be used for: The laparoscopic surgery can be used for many organs including the appendix as well as the gall bladder, the pelvic region and the reproductive organs, the small and large intestines, the spleen, the stomach, the liver and the pancreas.
What all can it Detect: The laparoscopic surgery can help in detecting a number of issues including any abnormal growth or mass that may be a tumour. It can also point at the presence of any disease in the liver, as well as the proper functioning of certain treatments. Also, it can show the amount of fluid that may or may not be present in the abdominal cavity and the extent of cancer's progression in the body.
Risks: There are a few side effects or risks of this method including fever, chills, swelling, bleeding or redness of the site where the incision was made for the surgery, and shortness of breath. All these symptoms must be reported to the doctor immediately as they may point at the presence of an infection. Also, there is a risk of organ damage in this procedure.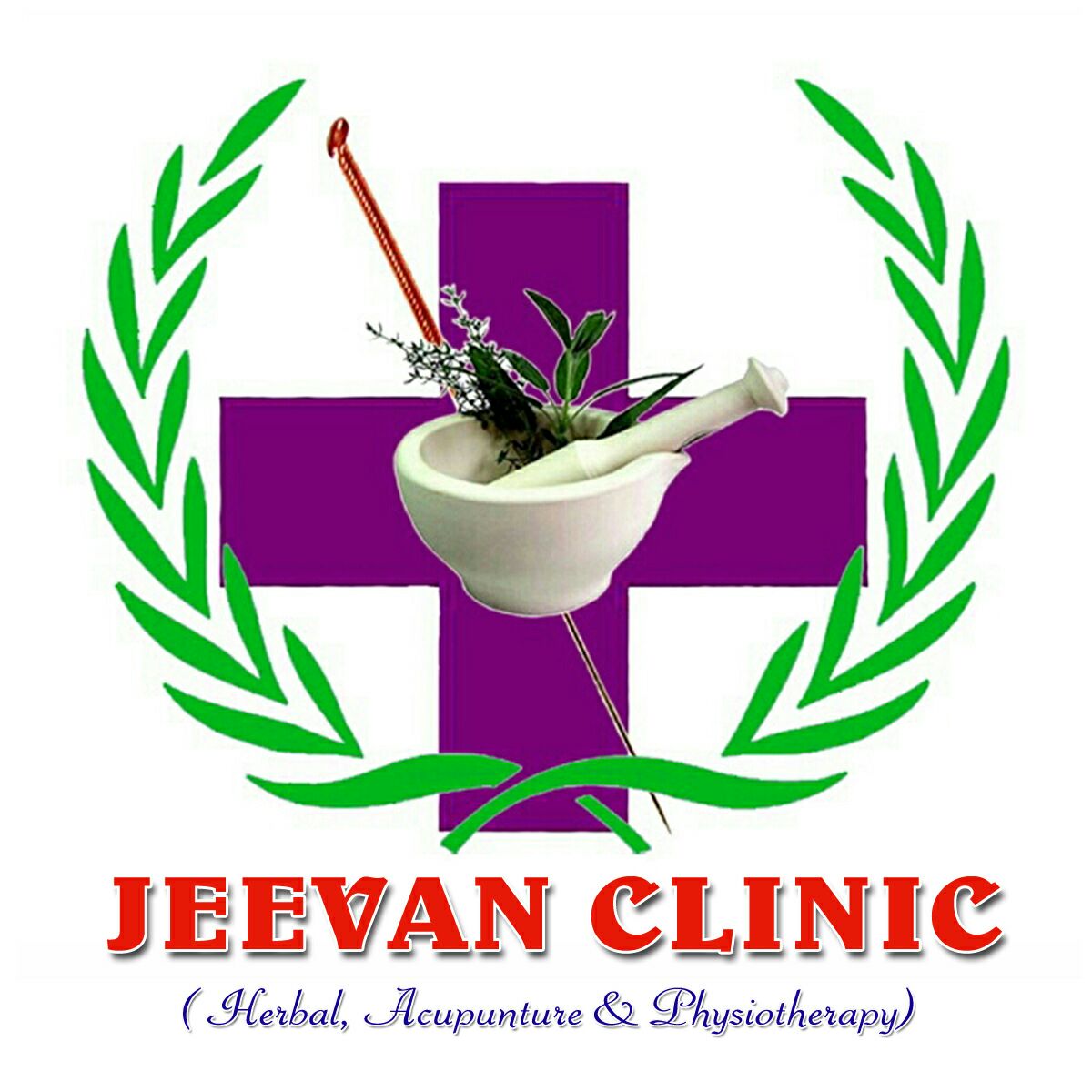 B.Sc.D.S.M.S., M.D.,(Acu) D.T.M., D.Varma,C.H.M.,, CHM, M.D., (Acu)
Alternative Medicine Specialist, Madurai
Diabetes is a very common lifestyle disease, which happens when your body is not able to produce the insulin hormone or does not know how to use it in the right way. In such a scenario the glucose remains in the blood, and causes your blood sugar level to shoot up. It is a common knowledge that diabetes is a home for other diseases. Therefore managing it or preventing it is of utmost importance and in order to the same, one has to focus on the overall health and fitness of your body.
But managing diabetes is a challenge that most patients face every day. This is because there are so many aspects to be kept in mind right from workout to food to stress and general health, all of which work together to help you maintain the right blood sugar levels.
Here goes a holistic approach to aid you manage diabetes:
Keep a record of the food you consume: When you are learning to control the level of blood sugar in your body, it would be very helpful if you maintain a journal of what food items you are eating every day. This will make it easier for you to monitor your diet and even if you indulge in some delicious savory, you can easily bring about a balance by eating the right amount of healthy fruits & vegetables for the following days.
Exercise daily: Make exercise a part of your daily routine and empower yourself to fight diabetes. Types of exercises you can follow are brisk walking, basic weight training to boost your strength, swimming and yoga. Yoga postures which are highly beneficial in managing diabetes are Pranayam (deep breathing exercises), vajrasana, chakrasana, etc. which either enhance the insulin secretion or glucose utilisation.
Be careful about your feet: Diabetes can lead to neuropathy and in the worst case, it may cause injuries in feet that go in-noticed because low pain sensation. Therefore, proper foot care is critical. You should wash your feet regularly with cold water and pat dry with a clean, dry towel & do make it a point to inspect the feet in front of a mirror. If there is a nerve damage along with numbness, you may notice blisters, sores, bruising, swelling, calluses or skin breakage. Thus, you will have to be very careful while inspecting your feet every day.
Get rid of extra belly fat to reduce insulin resistance: It is a vicious circle, as extra belly fat can eventually lead to insulin resistance and insulin resistance can eventually lead to weight gain, but in order to manage and control diabetes it is important that this chain must be broken. Therefore, daily exercise of minimum 20 - 30 mins is very much required. to help you get rid of belly fat and control diabetes.
Control Blood Pressure & Cholesterol if high: Diabetes is a host of diseases and diabetic people will eventually suffer from high blood pressure and cholesterol problem. Diabetes is a major reason of artery damage, which in turn leads to high blood pressure. In order to, maintain a healthy heart and to prevent yourself against any cardiovascular diseases it is important that you keep you cholesterol and blood pressure in check.
Get the right treatment for sleep apnea and sleepiness during the day: Sleep apnea refers to a condition that causes breathing interruptions numerous times in a day. It is triggered by faulty signals coming from your brain or due to blocking of the airway by soft tissues present in your throat. People affected with sleep apnea are more likely to have this disorder, which leads to insulin resistance and may also be called a roadblock for controlling diabetes.
Brush and floss on a daily basis: When you are not able to control your diabetes level, it can lead to high level of glucose in the blood. Also, it can increase the level of glucose in the saliva, which in turn paves the way for a surge in tooth decay. Also, having diabetes makes it difficult for an infection to heal and thus, if you develop a gum disease, it may become very hard for you to get rid of it. So, if you make a habit of brushing and flossing regularly, you would be able to maintain good oral hygiene and save your teeth and gums from developing any disease.
For more information on maintaining your blood sugar levels, consult a medical practitioner near you.
This is a condition which can be caused in the delicate folds of the skin over the eye called the eyelid. The eyelids usually protect us from extreme light, and the entrance of other debris as well as against injuries to the delicate interiors of the eyes. The eyelid may get irritated or experience varied sensations like prickling, burning or itching, with a dull ache or sharp pain due to many reasons. This discomfort and irritation is usually caused by inflammation. Let us learn more about this condition.
Eyelid Inflammation: Blepharitis or eye inflammation is a condition that causes eyelid irritation because of allergic reactions as well as infections, dandruff in the eyelashes and eyebrows, pollutants and varied other causes. Also, poor hygiene can lead to the growth of eyelash lice which can also enter the eyes and lead to inflammation and irritation of the eyelids. A malfunctioning oil gland can also cause this kind of problem along with side effects of certain kinds of medication.
Types of Inflammation: This condition can be of two types :- anterior and posterior. Anterior eye inflammation causes irritation in that part of the eyelids which are outside the eyes where the eyelashes are situated. Dandruff and allergic reactions can also cause this kind of irritation. Posterior eyelid inflammation is a condition that can be found in the inner rims and corners of the eyes where malfunctioning oil glands found in the follicles of the eyelashes can cause this problem leading to blurry or cloudy vision as well.
Symptoms: Apart from irritation and not being able to close the eyes properly, there are many other symptoms of this condition. These symptoms include sensitivity to glares of light, oily eyelids, burning and itching sensation, and a feeling that some particles have entered your eyes and formed a crust on your eyelashes.
Checking for an Infection: Many of these symptoms can point at the presence of an infection, especially when accompanied by fever and headaches. Yet, irritation can also just be a cause of simple inflammation or due to the entry of a foreign body into the eye. Still, it is always best to get the symptoms checked by an ophthalmologist who will conduct a detailed eye exam along with lab tests based on blood samples in order to ensure that there is no bacterium or virus infecting the body.
Treatment: Steroids and antibiotics will be used only when there is an infection. As a home remedy for this condition, you can apply a warm wash cloth and clean your eyes frequently.
Talk to your doctor about potential complications of this irritation like eyelash loss.
Your diet will play a very important role in how fast the body recovers from a kidney transplantation surgery. Apart from the medication you take, a healthy, wholesome diet helps with healing, strength and overall health. While the individual diet plans will vary depending on the person, below are common foods you should prefer and avoid to protect your well-earned kidney:
Avoid raw and unprocessed food: The anti-rejection medication that you take after the surgery lowers your immunity levels and this means that your chances of infections might be higher during this period. This is why it is important to prevent eating raw meat, eggs, unprocessed milk etc. You should also prevent eating out because of the risk of getting infected.
Choose fresh fruits, vegetables, and greens: Fruits, vegetables, and greens are good sources of nutrition, fibre, and minerals. These can be consumed heartily and you can aim at eating 4-5 portion sizes of these every day. Fresh juices are also great to hydrate your body and heal the tissues.
Avoid simple sugars: Few medications might result in increased blood sugar levels and this puts extra pressure on your body. You can prevent an abnormal increase in blood sugar levels by preventing over-consumption of carbohydrates and simple sugars. These include rice, pasta, noodles, ice creams, chocolates, molasses and all types of junk/fast food.
Choose protein-rich food: Proteins play a great role in healing damaged tissues and strengthening your body. However, too much of proteins can be harmful too. You can, therefore, avoid protein supplements and try getting it from natural sources like lean meat, eggs, soya, and pulses.
Stay away from canned/precooked food: Canned/ instant food is always rich in unsaturated fat, sodium, and sugars all three of which are unhealthy for your body. Your doctor might recommend you to limit your sodium intake to prevent water retention in the body. Even when you decide to eat a bowl of soup, skip canned versions and make your own at home.
Cut down on alcohol: You might need to skip alcohol completely for the first few months after the surgery. After that, talk to your doctor, get recommended levels and do not cross that. Have a couple of days that are alcohol-free in a week. You should remember that alcohol is very high in calories and sugar.
Limit fried food: Excess oil is also bad for your body, especially after a major surgery like this. Choose steamed, air fried and grilled options anytime you can.
If your doctor has prescribed a calorie plan for every day, make sure you stick to it. Fill up your diet chart with healthy, home-cooked meals. Keep checking your weight, sugar levels and blood pressure regularly and pick food that is healthy for your body and mind.
Diabetes is a health condition that occurs due to the lack of insulin and when the body fails to regulate the blood sugar levels. It has been observed that it is a medical complication for many women during their pregnancy. It is best to follow some course of action in order to have a healthy pregnancy and avoid any complications. Diabetes is an autoimmune disease and it can be classed in to 2 categories or types. The type 1 diabetes requires use of insulin on daily basis and its symptoms include weight loss, blurred vision and increased urination. The symptoms of type 2 diabetes include kidney or bladder infection and it is the most common form of diabetes.
Do the babies also develop diabetes?
It is not necessary that babies who are born to diabetic mothers are also diabetic, but if diabetes is not controlled during pregnancy, there are chances that the baby will produce a large quantity of insulin while they are still in the womb. It is quite possible that the sugar levels would be low immediately after birth and a close watch of the newborn is a must till the body adjusts to the amount of insulin it makes.
It has been observed that large babies develop diabetes later in life, mostly type 2 diabetes, and are likely to become obese. It is very important that children are encouraged to develop regular exercise habits and healthy eating habits to reduce the chances of obesity.
Effect of Diabetes on Pregnant Women
There are chances that if a pregnant woman has diabetes, there are fluctuations in her blood sugar levels, this is because of the hormones that are associated with the pregnancy. It is very important that sugar levels are controlled at the time of conception as there is a greater risk of miscarriage or certain birth defectsoccuring. The pregnant woman is also at a higher risk of blood pressure which can result in premature birth and complications to the mother. The cause for concern for expectant mothers with diabetes is that the baby grows too large, especially if the diabetes is uncontrolled.
Normal Blood Sugar For Pregnant Women
The healthy blood sugar levels in a pregnant woman for fasting sugar should be less than 95mg/dL and the blood sugar level after one hour of eating should be 140mg/dL. The blood sugar level after 2 hours of eating should be 120mg/dL.
Gestational diabetes that begins during pregnancy has become very common and can lead to defects in the infant. If the blood sugar level is high, then it can lead to complications during labor due to excessive growth of the fetus. It is therefore best to maintain blood sugar levels to avoid risks for the child such as respiratory distress, low glucose levels and jaundice.
Skin is one of the most obvious parts of our body which ages with an increase in the number of candles on our birthday cakes. As you age, joints tend to become stiffer and less flexible. The body does not recover from bumps and bruises as easily as it did before, and it becomes difficult to stand for extended time intervals. This is caused mostly by a breakdown of cartilage and inflammation of the synovium.
What is cartilage?
Cartilage is a flexible connective tissue. It connects the ends of two bones in a joint. It is softer than bone tissue but less flexible than muscle tissue. Cartilage is responsible for the smooth movement of joints.
With age, cartilage begins to degenerate. As the cartilage gets thinner, movement becomes more and more difficult. If left untreated, the cartilage may completely wear off leaving no buffer between the bones. This is one of the leading causes of knee replacement surgery.
What is synovium?
Synovium is a membrane responsible for keeping the cartilage healthy. It produces a thick fluid that keeps the cartilage and joint lubricated. In cases of osteoarthritis, this membrane can swell up and produce excess fluid. This in turn causes the joint to swell as well.
Along with age, factors like being overweight, genetics, gender and lifestyle also play a role in the condition of your joints. Being obese points towards a sedentary lifestyle and puts extra pressure on joints, leading to the thinning of cartilage. While men have higher chances of becoming osteoarthritis patients before 45, women have higher chances of developing this disease after 50. A healthy lifestyle is the easiest way to ensure that your joints work well even when you're old and grey.
Exercise
Movement of the joints keeps the fluid in them moving. It also prevents the cartilage from shrinking and stiffening up. Exercise also makes the bones stronger, and slows the rate of bone tissue deterioration. Stretching exercises are also a good way to maintain the flexibility of joints.
Healthy diet
Foods that are known as natural anti histamines, antioxidants and foods that fight inflammation promote healthy joints. Some of these are:
- Green tea: It prevents the breakdown of collagen and cartilage
- Nuts and seeds: These are rich in omega 3 fats that are essential for good bone health
- Ginger: It relieves pain and joint swelling
- Yogurt: It helps soothe tender joints and fights inflammation
- Pomegranate: It protects the cartilage against damage

Hot and cold therapy can also help relieve joint pain and reduce inflammation. As you get older, avoid putting too much pressure on your joints and give them adequate rest. Lastly, avoid smoking, as people who smoke have an increased risk of cartilage loss.
Our kidneys act as filters which constantly flushes out toxins and excess minerals with water in form of urine. Urine contains lots of minerals which may precipitate and form stones. Urine has lots of pro-precipitating agents and anti-precipitating agents. When their balance disturbs due to some disease, stones start forming. These stones may often lead to abdominal pain which is referred to as renal colic.
What exactly is renal colic?
Renal or ureteric colic is the term used for typical pain in one side of abdomen in flank region starting from back and radiating forward towards lower abdomen up to scrotum. This is usually associated with nausea, vomiting and urinary discomfort. There may be blood in urine.
How kidney stones are related to renal colic?
Kidney stones usually form inside kidney and lies there without causing any pain. But whenever they are dislodged and stuck at mouth of kidney (pelvis) or anywhere in ureter, they block the passage of urine of that kidney. This causes swelling in kidney termed as hydronephrosis. This swelling in kidney causes renal / ureteric colic. This colic is protective phenomenon and tries to push out the stones. Small stones do come out in urine by this natural process. This spontaneous expulsion of small stones is common and many local practitioners used to get credit of it feigning benefit of their medicine. However large stones need some form of intervention to come out. Otherwise, they do harm to kidneys in long term.
Symptoms of kidney stones along with renal /ureteric colic -
Most stones which are lying in calyces of kidney are asymptomatic
Nausea & vomiting
Frequent urinary tract infections
Fever with chills
Foul smelling urine
Hesitency, frequency and burning in urination
Blood in urine (urine with a reddish, pink or brownish hue)
Passage of small stones in urine
Treatment of renal colic
Treatment of ureteric/renal stones involves control of symptoms and stone removal.
Expectant Treatment or Medical Expulsion Therapy: Small stones of less than 4 mm size usually pass on its own and some medicines like alpha-blockers and steroid hasten up their expulsion. Medium size stone (4-6 mm), sometimes passes with aid of these medications. But stones larger than 6 mm usually require intervention.
Lithotripsy: This method involves breaking of stones by shock waves into small dusty particles which pass through urine on its own. This is usually suitable for stones upto 1.5 cm and lying in kidneys. This is non-operative treatment which can be done on OPD or Daycare basis.
Ureteroscopy (URS): This method involves entry of very thin semirigid scope through urethra into ureter. Stone is broken by LASER and removed. This involves single day admission and spinal anaesthesia.
RIRS- Retrograde Intra Renal Surgery: In this method very thin flexible scope in maneuvered through urethra into the upper ureter and pelvi-calyceal system of kidney. Stones in kidney or upper ureter are broken by LASER and removed. This is also done under anaesthesia and requires a day admission.
Mini- PCNL: This method is suitable for large renal stones. In this technique, a small hole is made into the kidney through back and tiny scope is entered into the kidney. Stones are broken by LASER and removed. This is done under anaesthesia and require two to three days admission.

MS - Orthopaedics, DNB (Orthopedics), MNAMS - Orthopaedics, Fellowship in Joint Replacement
The ankle, despite being one of the smaller joints, plays a crucial role as it bears the brunt of a person's weight. Due to improper gait or injuries, the ankle often gets sprained. This can be a recurring problem in older people. Therefore, over a period of time, the ankle gets unstable and can cause chronic symptoms including pain, imbalance resulting in recurrent falls. Read on to know more about some causes, symptoms, and management techniques for ankle instability.
Causes: The ankle has ligaments which stretch to allow for ankle movement. When this ligament stretches beyond the limit, then it can tear or stretch. Therefore, sportspersons like basketball and football players, gymnasts who tend to use their ankle a lot are at a much higher risk of developing ankle instability over a period of time.
Symptoms: The most common symptom of ankle instability is when a person is unable to stand firm. This pain is worse in people wearing heels or walking on uneven ground. Patients may experience swelling, stiffness, and excruciating pain.
Management: Ankle instability is an acute problem but the recovery time is limited too, so the symptoms disappear over a period of time. However, in some people, especially sportspersons, it may lead to a chronic condition which needs immediate attention. Few remedies for getting relief from ankle pain are mentioned below:
Ice: For pain relief, icing the ankle is an excellent option. Applying a cold pack for about 10 to 15 minutes about 2 to 4 times per day is an effective way to relieve the pain, stiffness, and swelling.
Rest: Ligament injuries often heal on their own, and sportspersons may be advised to stay off of the game for about a week or two, to give it time for self-repair.
Compresses: Using an elastic wrap or compression ice wrap for a few hours can help in relieving ankle instability.
Pain killers: Non-steroidal anti-inflammatory drugs like ibuprofen can help in reducing both the inflammation and pain from the ankle injury.
Exercise: Increasing the strength and flexibility of the ankle via exercise is a great way to reduce chances of further sprain. Rotating the ankles, standing on one leg, etc., are some effective ways to do this.
Surgery: If none of the above-mentioned remedies work, a surgery may be required which is only in severe and/or chronic cases.
Ankle instability is quite common but is equally easy to manage.
Vertigo is marked by a feeling of dizziness and disorientation. This feeling could be so bad that even standing up makes a person feel lightheaded. Vertigo can even make a person feel nauseous.
The five most common causes of vertigo are:
Meniere's disease: Meniere's disease is a condition that affects the inner ear. It is marked by a buildup of fluid in the inner ear as a result of a viral infection, allergies or an injury to the ear. Along with dizziness, it can also cause a ringing noise in the ears, the feeling of having plugged ears and hearing loss. Vertigo caused by Meniere's disease can last for months.
Benign Paroxysmal Positional Vertigo (BPPV): This is one of the most common triggers of vertigo. This condition is caused by small crystals that break free and float in the inner ear canals. These canals are known as semicircular canals. Vertigo caused by BPPV is usually short-lived and relieves itself is a few minutes. Moving the head in a certain way or jerky movements can trigger vertigo in such cases. The exact cause of this condition is not clear but it has been often associated with severe head trauma.
Labyrinthitis: This condition is also known as vestibular neuritis. It is marked by swelling and irritation of the two vestibular nerves in the inner ear canal. Labyrinthitis may be caused by a viral infection or an inner ear infection. In such cases, vertigo may be accompanied by hearing loss. Older adults are at the highest risk of this condition.
Vitamin B12 Deficiency: A simple vitamin deficiency can also cause vertigo and dizziness. Vitamin B12 helps prevent anaemia and keeps nerves and blood cells healthy. Low levels of this vitamin can cause neurological problems that in turn cause vertigo. This is because vitamin deficiencies reduce blood pressure and blood flow to the brain. A simple blood test can help check Vitamin B1 levels and identify a deficiency. Some of the best sources of vitamin B12 are dairy products, meats and fortified cereals.
Dehydration: 60% of the human body mass is water. Water plays a number of roles in the human body. One of the most important functions of water is the circulation of nutrients in the body and blood flow. Thus, even mild dehydration can make a person feel dizzy and nauseous. This type of vertigo may be relieved by drinking copious amounts of fluids.

M.Sc - Clinical Nutrition, B.Sc - Home Science, Certified Diabetes Educator
Dietitian/Nutritionist, Faridabad
Protein is said to be a building block for the body. That being said, a high protein diet can either have some great results to show, or some terrible consequences. As long as a person is willing to learn more about it, only the former will appear!

When a person thinks of a diet which is high in protein, the automatic association is with the famed Atkins diet. This is a diet which is not only high in the amount of protein consumed but is low in the relative amount of carbohydrate.

Who is it For?
A high protein diet is a way to go, if a person is looking to build a little muscle and does not consume enough protein in his or her current or normal diet.However, studies have found that only professional endurance athletes showed any benefits from a hike in their consumption levels of protein and that too, they could have received these benefits by just eating more food. So, it is fair to say that the normal person is not likely to need more protein than what he or she already gets by the way of his or her run of the mill diet.

It can be bad too, in addition to this, if a person has an amount of protein which is beyond what is good for him or her according to the activity level, it can be quite bad. This is because a lot of the sources of protein which most people receive their protein from also happen to be quite high in terms of the saturated fat content, which can put the heart at a great amount of risk. Moreover, gout can also occur and it is something that is not curable, but can only be managed. A person who is considering the prospect of going on a high protein diet should take these possible side effects into due account prior to making his or her decision regarding the same.

Small is Big A, modest increase in the protein part of a person's diet can be good and there are a variety of ways a person can go about this including by having some simple munch foods such as almonds. Things like these can serve well as snacks and can go a long way in preventing a person from bingeing on something less healthy just due to his or her being ravenously hungry. Another option is Greek yogurt, as is chia seeds, which can be added to almost anything!
View All Feed
Near By Clinics