Personal Statement
I want all my patients to be informed and knowledgeable about their health care, from treatment plans and services, to insurance coverage.
...more
I want all my patients to be informed and knowledgeable about their health care, from treatment plans and services, to insurance coverage.
More about Dr. Sukalyan Purkayastha
Dr. Sukalyan Purkayastha is a popular Neurosurgeon in Park Street, Kolkata. He has been a practicing Neurosurgeon for 21 years. He is a MBBS, MD - Radiology, DNB (Radiology), DM (Diagnostic & Interventional Neuroradiology), CCST (UK). You can meet Dr. Sukalyan Purkayastha personally at Institute of neuro sciences in Park Street, Kolkata. Save your time and book an appointment online with Dr. Sukalyan Purkayastha on Lybrate.com.

Lybrate.com has top trusted Neurosurgeons from across India. You will find Neurosurgeons with more than 34 years of experience on Lybrate.com. You can find Neurosurgeons online in Kolkata and from across India. View the profile of medical specialists and their reviews from other patients to make an informed decision.
Info
Education
MBBS - Silchar Medical College, Silchar, - 1995
MD - Radiology - Assam Medial College, Dibrugarh, - 2000
DNB (Radiology) - National Board of Examinations, New Delhi, - 2001
DM (Diagnostic & Interventional Neuroradiology) - - 2003
CCST (UK) - Royal College of Radiology (Uk), - 2005
Languages spoken
English
Hindi
Professional Memberships
Society of Therapeutic Neurointervention
Indian Society of Vascular and Interventional Radiology (ISVIR)
Indian Society of Neuroradiology (ISNR)
Location
Book Clinic Appointment with Dr. Sukalyan Purkayastha

185/1, Acharya Jagadish Chandra Bose Road, Circus Avenue. Landmark: Near Mallick Bazar And Park Street Crossing, Kolkata

,

Kolkata
Get Directions

Services
Submit Feedback
Submit a review for Dr. Sukalyan Purkayastha
Your feedback matters!
Write a Review
Reviews
Debosmita Chatterjee
Dec 23, 2018
dr.sukalyan purkayasta is a well trained,friendly and well behaved doctor.he saved my moms life
Tapati Das
Oct 17, 2017
Good
Feed
MBBS, MD - Radiology, DNB (Radiology), DM (Diagnostic & Interventional Neuroradiology), CCST (UK)
Rubbery cushions (discs) between the bones (vertebrae) stack up to form the spine. When a nerve between the disc and vertebrae is pressed and inflamed, that condition is called herniated disc. The herniated disc is also referred to as the ruptured disc or the slipped disc. This is caused when the soft jelly is pushed out due to a tear in the exterior. Herniated discs can lead to an irritation of the nerves and result in tremendous pain. It may also cause the arms and legs to become numb and weak. However, some people suffering from this condition may not display any symptoms at all.

Herniated disc generally occur in the lower part of the vertebral column. The herniated disc may also be seen in the thoracic spine or cervical spine. The symptoms of a herniated disc include pain in the legs, feet, or the buttocks, pain in the shoulder blade, tingling of the feet, numbness of the feet and hands, muscle weakness, neck pain or muscle spasm in the neck. Most common causes of herniated discs are aging, excessive weight or lifting of heavy weight.

Prevention of herniated disc
Herniated discs are very commonly found in people who are aged between 35 or 55 years. They are seen more commonly in the men in comparison to the women.
A herniated disc cannot be prevented easily, but there certain things that you can do to reduce the risks. Maintaining the proper techniques of lifting is important. You should not be bending at your waist. You should always bend the knees and keep the back straight. This helps you to use your leg muscles which are very strong to support the weight.
As the saying goes, precaution is better than ​cure, so here are few precautions that can be taken to avoid herniated discs. Practicing a proper posture can help in reducing the risk of a herniated disc. It is extremely important for an individual to maintain a healthy posture while standing, sitting, walking, and even sleeping. It is imperative that you stretch your muscles when you are sitting in one position for a long time.
Another important thing to avoid is high-heeled shoes, as they are few of the most common causes of a herniated disc. It would be a good idea to go for flat and well cushioned comfortable footwear as they can go a long way in reducing the risk of the herniated disc.
Exercising regularly can go a long way in keeping the muscles of the legs, stomach, and back very strong. You should try to balance your flexibility and strength by exercising regularly. The best form of exercise to avoid herniated disc or ruptured disc is aerobic exercise.
It is true that as you start to age, the chances of getting a herniated disc increase significantly. However, if proper precautions are taken, the stress put on the spine can be effectively reduced, thereby eliminating the risk of a herniated disc. In case you have a concern or query you can always consult an expert & get answers to your questions!
2955
people found this helpful
MBBS, MD - Radiology, DNB (Radiology), DM (Diagnostic & Interventional Neuroradiology), CCST (UK)
Often it has been observed in patients undergoing a brain surgery that their memory gets affected. The memory can sometimes be affected either by the tumor growing inside the brain or by the surgery for the removal of that tumor. Rather than the long-term memory, in the majority of the brain surgery cases, it is the short term memory that gets affected more noticeably. Further, sometimes, people have difficulties in making new memories after the brain surgery along with retrieving the old ones. Continue reading to know more about brain surgery and amnesia.

How is brain surgery connected to amnesia?
The presence of a tumor in the brain can affect one's memory in two different ways. Though not everyone suffers from it, there is a possibility that the treatment or the surgery often leads to memory difficulties and sometimes it's the location of the tumor in the brain that causes the memory damage. Sometimes, even radiations or chemotherapy sessions can also be responsible for amnesia. One must know that having a brain tumor or opting for a brain surgery doesn't necessarily cause memory loss or amnesia for everyone. And those patients who do suffer from this, both the severity and symptoms of the memory loss vary from one to another.

Probable memory difficulties
Memory difficulties, also commonly referred to as amnesia, can be two different types, retrograde amnesia, and anterograde amnesia, irrespective of whether it is the result of the treatment or the location of the tumor. In case of retrograde amnesia, the memory loss occurs before undergoing a brain surgery, or sometimes even before developing the brain tumor. However, those who suffer from anterograde amnesia face difficulties in remembering their previous memories after the brain surgery is performed.

Coping with amnesia
Once the type of memory loss one is suffering from is identified, there are various ways and strategies to cope with amnesia, suggested by the doctors. Taking good care of one's self, having the necessary amount of sleep along with a healthy
diet
helps one improve his or her capacity of recalling the forgotten memories in many cases.
Further, by adopting simple measures like maintaining a diary, following a routine and organizing one's medications with reminder notes can also help an amnesia patient in coping with the normal life situations. Minimizing the distractions and focusing on a single thing at a time can also be helpful in not only coping with it but also in improving the memory.
In case one displays signs of having a memory problem after a brain surgery, he or she should be immediately taken to a clinical psychologist or a neuropsychologist. Because it is with the help of this medical professional that severity of the amnesia that the person is suffering from and which part of memory has been affected can be determined, and the right ways of coping with the issue can be suggested.
In case you have a concern or query you can always consult an expert & get answers to your questions!
2835
people found this helpful
MBBS, MD - Radiology, DNB (Radiology), DM (Diagnostic & Interventional Neuroradiology), CCST (UK)
In recent times, the advancement of medical science has substantially contributed in comprehending the Alzheimer's disease. Unfortunately, the number of individuals suffering from the disease is expected to rise in the next ten years which pose a threat to the allocation of health care resources and public health. Alzheimer's disease is thought to be a complex disease which influences a person's behavior as well as cognition through numerous mechanisms.
Can surgery be deemed as a treatment for Alzheimer's disease?
The surgery is a multicenter clinical trial which is making a new direction in clinical research. It is devised to halt or slow down the problems caused by the disease which gradually erases a lifetime of memories in elderly patients. Though there is no cure for Alzheimer's disease, it has been found that low-voltage electric charges delivered right at the brain. Only the symptomatic therapies for Alzheimer's disease are provided which do not have any effect on the evolution of the disease. The standard medical treatments for Alzheimer's disease include cholinesterase inhibitors along with a partial N-methyl D-aspartate antagonist. In most cases of mild to moderate symptoms of this disease, a combination of treatments is used according to the clinical history, age and condition of the patient.
Mental activity supporting cognition
Many patients having normal cognition or mild impairment have a fear that they may develop AD. Many experts are of the opinion that mentally challenging activities including brain teasers and crossword puzzles can be helpful in reducing the risks in such patients. Clinical trials are under the way for determining whether or not these types of activities have any substantial effect on halting the progression of AD.
Treating AD in its moderate to the severe stage
Numerous studies have shown that blockade of NMDA receptors by memantine can be used safely in combination with ChEls. This combination has been shown to delay the institutionalization in patients with Alzheimer's disease.
Treating secondary symptoms
A variety of behavioral as well as pharmacologic interventions can help in overcoming the clinical manifestations of the disease. These include anxiety, psychotic behavior, depression and agitation among others. The effectiveness of this disease can range from modest to excellent. No particular agent or dose of it can be unanimously accepted to be the sole treatment option for the wide range of clinical issues. Moreover, in the recent time, the FDA has not accepted any psychotropic agent for treating AD.
Along with these treatment options, there are behavioral interventions that can range from patient-centred approaches to caregiver training for helping manage the cognitive and behavioral manifestations of Alzheimer's disease. Last but not the least, it is very crucial to point out the significance of treatment in the early stages of AD in order to cure it better. In case you have a concern or query you can always consult an expert & get answers to your questions!
2944
people found this helpful
MBBS, MD - Radiology, DNB (Radiology), DM (Diagnostic & Interventional Neuroradiology), CCST (UK)
The term neurovascular disease refers to any kind of abnormality that can be observed in the blood vessels or in the blood supply to the spine or brain. The narrowing or shrinking of the arteries due to the plaque buildup also falls under this particular disease, which intervenes the normal blood flow to the brains, and makes the risk of stroke a more prominent one. If not treated at the right time in the right way, neurovascular diseases can not only cause disabilities in the adults, but may also be fatal.
Below are some of the common types of neurovascular diseases.
Aneurysms: Aneurysms are a particular type of neurovascular disease where a vascular lesion or a balloon shaped abnormality manifests in the artery walls due to the walls' weakness or swelling. Vomiting, nausea and sudden headache of a severe kind are a few common symptoms of it.
Arteriovenous malformation: When a defect is formed in the circulatory system which reduces the oxygen supply to the spinal cord and the brain, AVM or arteriovenous malformation occurs. While severe pain in the back is the main symptom of arteriovenous malformation in the spinal, headaches and seizures are common symptoms of the malformation in the brain.
Arteriovenous fistulas: AVF or arteriovenous fistulas are nothing but some unnatural passageways in the vein and the arteries, encompassing the spinal cord and the brain. Here, the blood flows directly into a vein from the arteries through the fistulas, which gives rise to the blood bypassing the capillaries continuously.
Carotid artery stenosis: When the carotid arteries, situated on the both sides of the neck and leads to the brain, starts to become narrower due to the plaque formation or the compositions of fatty deposits, the normal blood flow gets interrupted severely. Sometimes, mini-strokes or transient ischemic attacks are its first signs.
Moyamoya disease: It's comparatively a very rare condition where some blood vessels in the brains close due to blood clots. Some of its early warning signs are speech problems, weakness, limp paralysis and headaches.
Cavernous malformation: Cavernous malformation refers to a neurovascular disease where not only the malformation occurs in the blood vessels, but they bleed too. Blood leaking from the affected blood vessels makes signs like seizures, vision loss or difficulties in swallowing, visible.
Stroke: A stroke is a neurological event that happens all of a sudden, without any warning. As a result of it, often a new onset of different neurological symptoms becomes visible. Hemorrhagic stroke, transient ischemic attack, and cerebral infarction or ischemic stroke are three common types of strokes.
Neurovascular diseases are one of the main illness conditions that affect a considerable number of the population worldwide. Therefore, having a proper idea about the types and consulting with a doctor in case one suspects having any of the neurovascular diseases, is of crucial importance for leading a safe and healthy life. Consult an expert & get answers to your questions!
2869
people found this helpful
MBBS, MD - Radiology, DNB (Radiology), DM (Diagnostic & Interventional Neuroradiology), CCST (UK)
A headache is the most common ailment to affect men and women. Did you know that there are over 150 different types of headaches? Each of these different types of headaches has its own symptoms, triggers and needs to be treated in a different way. In some cases, you may even require surgery. This is often recommended for severe migraines and cluster headaches.
The different types of surgeries that may be performed to treat such headaches include:
Neurostimulation: For this procedure, a wire electrode is inserted through the skin at the back of the neck near the occipital nerve and used to provide electrical stimulation. This form of surgery is best suited to patients who have benefited positively from an occipital nerve block.
Radiofrequency thermocoagulation: This is one the most common forms of surgical treatment for cluster headaches. For this procedure, a radiofrequency current is used to heat tissue of a certain area. By doing this, the passage for pain is obstructed and headaches are relieved. Some of the side effects of this surgery could include corneal sensory loss, severe facial dysesthesias and reactions to anesthesia. In rare cases, it could also cause a stroke, infections or motor weakness. Thankfully, these effects typically are resolved within 6 months.
Microvascular decompression: This is an invasive procedure that is performed while the patient is under general anesthesia. It also involves a craniectomy. The aim of this procedure is to remove a vascular loop that compresses a nerve and thereby restore normal anatomy. Hospitalization is typically required for a few days after the procedure
Gamma knife radiosurgery: This is the type of neurosurgery where the trigeminal nerve is hit by radiation. This procedure can be performed as an outpatient procedure and can be completed in a few hours. It has a very low rate of complications but the long term effects of this form of treatment are not yet clear. There may also be a high rate of relapses associated with this form of treatment.
Septoplasty: In the case of migraines, a deviated septum may be contributing to your headache. In such cases, surgical correction of the septum can help relieve pressure on the nerves that pass through it and in turn reduce the frequency and intensity of your headaches. Septoplasty addresses common issues concerning the septum such as a bent cartilage or deviated cartilage. This procedure can be performed under local or general anesthesia. If you wish to discuss about any specific problem, you can consult a Neurosurgeon.
2600
people found this helpful
Near By Doctors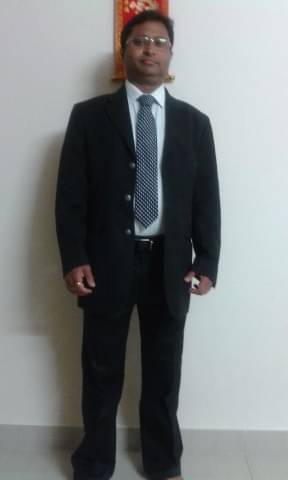 MBBS, DNB, Fellowship In Neurosurgery
Neurosurgeon
Dr. Amit Ghosh Neurosurgeon Institute of Neuroscience,
Book Appointment