Personal Statement
Our team includes experienced and caring professionals who share the belief that our care should be comprehensive and courteous - responding fully to your individual needs and preferences.
...more
Our team includes experienced and caring professionals who share the belief that our care should be comprehensive and courteous - responding fully to your individual needs and preferences.
More about Dr. Prabhat Kumar Bal
Experienced Senior Ayurveda consultant with a demonstrated history of working in the health wellness and ayurveda industry. Professionally trained from Arya Vaidya sala ,Kottakal, Kerala. Experience of Managing Clinical Conditions • Ano-rectal conditions ( fissure, piles, fistula, anal abscess etc). • Orthopaedics & Sports injuries (Ligament, tendon and meniscal injuries, Fractures and dislocations, Knee issues, Spine care, Vertebral disc prolapse, degenerative conditions, Sciatica) • Peripheral vascular conditions (Varicose veins, DVT etc), Non healing ulcers, Diabetic foot, Gangrene. • Urinary tract disorders (Kidney stones, impaired kidney functions, infections) and other general surgery conditions likes lumps and growths. • Reversed diabetic gangrene case thus avoided amputation • Treated several sports injuries specially of the knee and avoided surgery • Degenerative osteo-arthritis of the knee which were advised for replacement were successfully treated without undergoing replacement surgery • Sciatic cases/IVDP which were advised for spine surgery were successfully treated • Kidney stones are successfully managed • Mild to severe grades of urinary tract infection are managed with classical Ayurvedic approach • Reversal of mild to moderate impairment in kidney functions • Successfully treated vsrious Skin ailments like Psoriasis, seboric dermatitis etc. • Diseases related to stomach & Liver.
Info
Education
Bachelor of Ayurveda, Medicine & Surgery (BAMS) - KATS Ayurveda College & Hospital - 1997
Languages spoken
English
Hindi
Location
Book Clinic Appointment with Dr. Prabhat Kumar Bal
Consult Online
Text Consult
Send multiple messages/attachments. Get first response within 6 hours.
7 days validity
•
₹300 online
Consult Now
Phone Consult
Schedule for your preferred date/time
15 minutes call duration
•
₹400 online
Consult Now
Video Consult
Schedule for your preferred date/time
15 minutes call duration
•
₹600 online
Consult Now
Services
Submit Feedback
Submit a review for Dr. Prabhat Kumar Bal
Your feedback matters!
Write a Review
Patient Review Highlights
"Very helpful"
1 review
"knowledgeable"
1 review
Feed
Thyme is one of the most famous herbs from the mint family. It is a common herb present in every spice set for garnishing and flavouring of the dish. In fact, apart from its modern-day use, it had been used by Egyptians in the process of mummification as well as by the Greeks as a form of incense. However, apart from its culinary uses, it is gaining a reputation as one of the most useful ingredients with several medicinal properties. Some of these medicinal properties are highlighted below.
Thus, these are some of the most important uses of thyme apart from adding flavouring to some of your favourite dishes.
3333
people found this helpful
In today's world, we are going back to basics with a conscious effort to eat organically grown and home cooked food for a fit body. This is due to the fact that there has been a revival of many age old wellness movements like Ayurveda. Ayurveda is an ancient medical field that relies on the use of massages, oils and herbs for the resolution of various ailments. As per Ayurveda and other arms of holistic medical fields, green tea is an ingredient that is highly beneficial for the health.
Read on to know more about the health benefits of green tea:
Antioxidants and Bioactive Compounds: Green tea consists of a number of bioactive compounds that can improve one's health. These bioactive compounds include polyphenols like flavonoids and catechins which are best known as antioxidants. The formation of free radicals in the body is curbed by these substances which can further prevent aging and other ailments. The EGCG or Epigallocatechin Gallate is one of the most powerful antioxidants that can be found easily in green tea.
Brain Function: There are also a number of brain boosting minerals and compounds found in green tea. These substances improve the brain function and keep away the signs of aging when it comes to this area. Caffeine is one of the key ingredients in green tea. This ingredient acts as a vital stimulant, which keeps the brain well functioning. Also, it has a positive effect on the neurons and neurotransmitters that are released by the brain. These neurotransmitters include dopamine and norepinephrine. In this way, green tea also reduces the risk of falling prey to conditions like Alzheimer's Disease and Parkinson's Disease.
Fat Burning: Green tea is an excellent fat burning supplement that is fast gaining popularity in the weight management market. The various elements of green tea help in boosting the rate of metabolism and increasing the fat burning process. This is due to the fact that it increases the expenditure of energy to a great degree. Green tea is also credited with the mobilisation of various fatty acids that can be found in the fat tissue of the body.
Cancer: Green tea also reduces the risk of cancer because it has a number of antioxidants. It helps in the prevention of various kinds of cancer including prostate cancer, breast cancer and even colorectal cancer.
Dental Health: The substances that are found in green tea help in killing bacteria before it can infect one's mouth. So, apart from cleaning the digestive system of various toxins, it also prevents plaque formation and tooth decay. It keeps dangerous bacteria like Streptococci Mutans away from the mouth and lowers the risk of caries.
3535
people found this helpful
If you have been following the recently held Rio Olympics, you may have been left astounded by the sheer strength, stamina and performance on display. For a strong body that scores high on the stamina meter, it is important to exercise well. But there is one other thing: food. The way one eats, is the way one performs in the physical sense. Ayurveda is an ancient medical science that places special emphasis on the way we eat as this finally dictates the way our bodies react to physic al challenges as well as the onset of diseases and aging. Let us find out how we can eat like an Olympian.
High Performance: For high physical performance, Ayurveda places special emphasis on the removal of Ama from the body. Ama are the toxins that build up in one's body. There are various kinds of food that can lead to a high level of Ama, and other kinds of food that can help in flushing the Ama out of the system. Therefore, it is important to eat food that supports the digestive system in terms of maximum absorption of nutrients and routine elimination of toxins. This is a balancing act of the digestive system and its fires, which are known as Agni in Ayurveda. This process also lowers the stress levels significantly, which in turn has a positive bearing on the way our bodies perform when faced with physical pursuits.
Balance, Strength and Speed: In order to be able to run and perform well within a certain time frame, it is important to build balance and strength. Ayurveda has a number of herbs like Shilajit and Ashwagandha that will help in this process. These kinds of herbs can be used to season salads and other dishes so that one gets a healthy dose of the same. Indian Gooseberry, Persian Rose and Coriander are some of the other herbs that can also be used for this purpose.
Resistance and Endurance: In order to build resistance and endure with full strength, on the playing field, one will need to eat healthy food on a regular basis. As per Ayurveda, it is important to eat your meals in a routine manner and include all food groups within the span of a single day. Fruit, fresh green vegetables, and dairy products are all required for transporting fuel through various parts of the body for good digestion, absorption of nutrients for better energy, and high performance.
Muscle Tone: In order to improve one's muscle tone, one can have plenty of Amla berry. This is also known as the Indian gooseberry. The muscle tone can also be improved with other vitamin C rich foods.
3485
people found this helpful
Yoga is a great way to get rid of diseases and health conditions from heart problems to back pain, sciatica and depression. There exists a body of research suggesting that yoga is the best healing therapy for improving spine alignment and joint health. But on the flip side, research also suggests that yoga can't cure cancers though it can help one deal with chemotherapy.
But you can certainly try yoga for these diseases and conditions
Digestive disorders: There are a number of asanas and pranayamas like the child pose or bala asana and kapalbhati pranayama, which can alleviate indigestion, gas and flatulence. These also help in bowel movement. The Boat pose which is done by stretching your legs and arms straight out parallel in front of you and then raising legs so toes are above eye level is very good for stomach disorders and so is the downward dog pose.
Back pain: More than 50 percent adults will face back pain due to a number of reasons in their lifetime. Simple stretching or yoga stretches can both help in the prevention of back pain. Tadasana is very good for aligning the vertebral column and getting rid of back pain. Surya namaskar stretches are very helpful too. You can also try Jatara Parivartanasana, Upavista Konasana or forward bends, Paschimottanasana or seated forward bend and Bhujangasana or cobra pose for back pain.
Heart disease: Bhujangasana or cobra pose stretches the chest, massaging organs inside, including heart, and allowing more blood flow to it, thus stimulating and strengthening heart muscle. Kapalbhati pranayama is also very good for the heart since it increases the absorption of oxygen in the blood. Yoga is proven to be an excellent heart risk improvement practice according to current research too.
Depression: Anulom vilom pranayama is extremely effective in tackling anxiety and depression. It slows down breathing and is effective against hypertension too when done regularly over a long time. The deep breathing done while doing this pranayama helps slow heart rate and allows the lungs to absorb more oxygen.
Diabetes: Surya namaskar or the twelve sun salutation poses help control diabetes as it promotes the production of insulin. The corpse pose is good too.
Headaches: Migraines and headaches are common problems that can be handled using yoga. Poses like Sirsasana that increase the flow of oxygen to the brain can alleviate migraines easily.
Thyroid disorders: Yoga asanas like shoulder stand, inverted pose, plough pose and the fish pose all help in making the thyroid gland work optimally again. The cobra pose and Ujjayi pranayama also work wonders by re-balancing metabolism and working on the throat reflex pathways to cure thyroid imbalance.
In case you have a concern or query you can always consult an expert & get answers to your questions!
2988
people found this helpful
You would surely want your hair to be lustrous, voluminous and shiny. Healthy hair indicates healthy skin as well. A number of factors influence the health of your hair; from your diet to the amount of water you drink to the number of hours you sleep at night.
According to Ayurveda, hair loss is caused because of pitta dosha. Pitta governs our metabolism and digestion. A balanced pitta leads to a healthy body and mind. It controls our general well being. Once you identify the reasons of pitta dosha, it becomes easier to correct it. Typically, bad eating habits, anxiety, and stress cause pitta dosha, which in turn lead to hair loss. Excessive consumption of tea, coffee, alcohol, meat, fried and spicy food imbalances the pitta.
Ayurveda is an age old holistic system of medicine. The Ayurvedic remedies for healthy hair are entirely natural and do not cause any side effect. The various Ayurvedic tenets for healthy hair are:
Diet: Following a healthy diet is important for healthy hair. Include plenty of vegetables and fruits in your diet. This provides the necessary vitamins and minerals for the hair to remain healthy and nourished. Include foods that are rich in vitamin B complex such as almonds and eggs.

Water Intake: You need to keep yourself hydrated by drinking sufficient volume of water (about 2-3 liters) in a day. Drinking plenty of water helps keep your body free from all sorts of toxins.

Salt Intake: Avoid unnecessary use of salt. If possible use less salt and sour (vinegar) at least in summers.

Exercise: Regular cardiovascular exercise can help improving circulation in the body, including the scalp. Improved blood circulation in the scalp means an improved supply of nutrients to the hair follicles. A steady supply of nutrients to the hair follicles helps in keeping the hair healthy.

'NO' to Smoke: Smoking causes the blood vessels in the body to constrict, thereby, hampering blood circulation. Impaired circulation of blood means insufficient supply of blood to the hair follicles, a factor that makes them weak and brittle.

Herbal Oils: Application of herbal oils such as rosemary and Aloe Vera keeps your hair healthy. The oils penetrate your hair follicles and provide the hair with necessary nutrients.

Good Sleep: Sleep is a very important part of good health. You need enough sleep to let your body relax. After a hectic routine, even your body needs rest. It is during sleep that most of the tissues are regenerated and rejuvenated. You need a minimum of 8 hours of sleep every day. This is important for staying healthy and fit. Hair growth is also promoted if you get enough sleep.

Most importantly Hygiene: Maintain good hygiene at every point in time. You need to wash your hair regularly to prevent accumulation of dead cells. For this, use a mild herbal shampoo to keep your hair clean. Do not over shampoo as it can dry your hair and cause frizzy hair.
In case you have a concern or query you can always consult an expert & get answers to your questions!
3206
people found this helpful
Yoga is the healing system par excellence. It can help all of us stay healthy without medicines and surgeries. It is also the go-to modality for spiritual and mental peace. The selection of yoga asanas for different age groups is extremely critical in yoga. How asanas are done, at what time and for how long are some of the basics that matter a lot too.
Here are a few easy-to-do asanas for three different age groups:
Age: 9-19
Before the age of seven, children should not do yoga. This is because their heart's capacity to pump blood is limited and it may not be able to handle the heightened load during practice.

1. Virabhadrasana: This asana strengthens the muscles of the legs and makes leg and back muscles flexible. It tones the abdominal organs too. It helps children be active and fit.
Method:
Stand straight with your legs wide apart.
Turn your right foot out by 90 degrees.
And turn left foot in by 15 degrees.
Lift both arms sideways to shoulder height with your palms facing upwards.
Now breathe out and bend your right knee.
Turn your head to your right. Push your hips down and hold the posture.
Breathe in while you come up.

2. Naukasana: This asana works on the muscular, digestive, circulatory, nervous and hormonal systems, and gets rid of belly fat.
Method:
Lie down flat on a mat on your back.
Breathe in and hold the breath.
Raise your arms, shoulders, head and trunk off the ground.
Balance body on buttocks and keep the spine straight.
Keep arms in the same line as your toes with palms facing downwards.
Age- 20-34
1. Sukhasana: This asana is excellent to calm and soothe. It eliminates anxiety.
Method:
Sit with your legs stretched in front.

Cross your legs and keep the arches of the foot on the thighs.
Sit with your hips in a neutral position.
2. Trikonasana:
This is a very good pose for the spine and pelvis. It cures a backache and is good for digestion.
Method:
Stand erect, inhale and step to the right with left heel turned inward.
Exhale and reach out over your foot with your right hand, bending to the right.
Feel the stretch.
Raise the left hand vertically upwards.
Turn your head to look up towards the left thumb.
Age- 35 and above
1. Vajrasana: It improves blood supply to upper torso and head and builds stamina. Excellent for digestion and can be done on a full stomach.
Method:
Stand on your knees with the lower legs stretched backwards, with toes crossing.
Now lower your body to sit on your heels with buttocks resting on them.
Keep your hands on knees and head straight.
Breathe in deep and concentrate on the breath.
2. Halasana: Cervical spondylosis, back pain and shoulder stiffness can all be cured through this asana. It is very useful for menopausal women too.
Method:
Lie on your back with knees bent and legs together.
Place your hands underneath the back supporting it.
Exhale and swing your knees and thighs over your torso.
Raise your hips and abdomen to support the position.
Straighten your legs parallel to the ground.
In case you have a concern or query you can always consult an expert & get answers to your questions!
2949
people found this helpful
Hi, Vit d level 16 is not very low. As you mention all other test are normal she may require adequate rest.
3
people found this helpful
Near By Doctors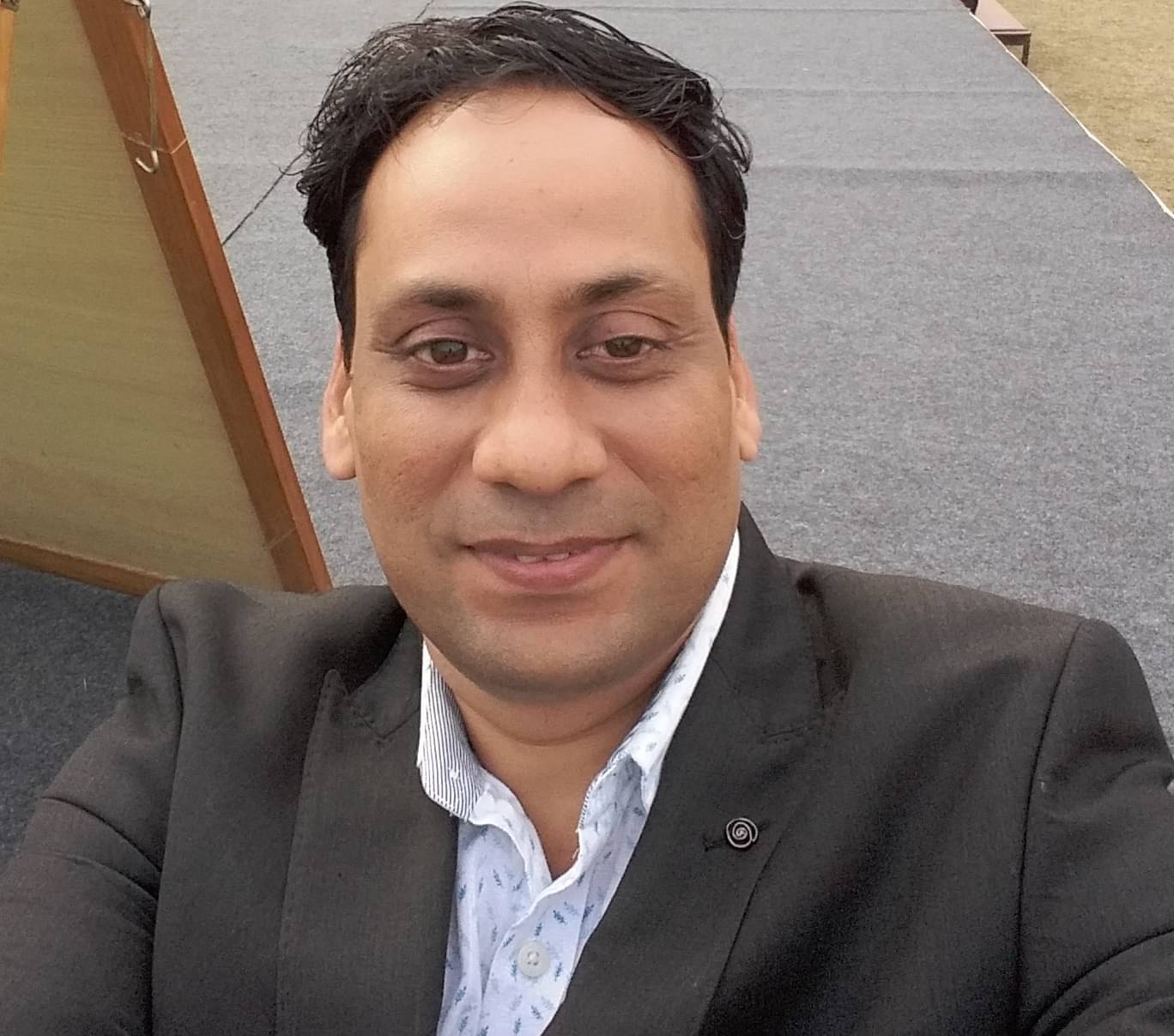 Bachelor of Ayurveda, Medicine & Surgery (BAMS)
Ayurveda
Book Appointment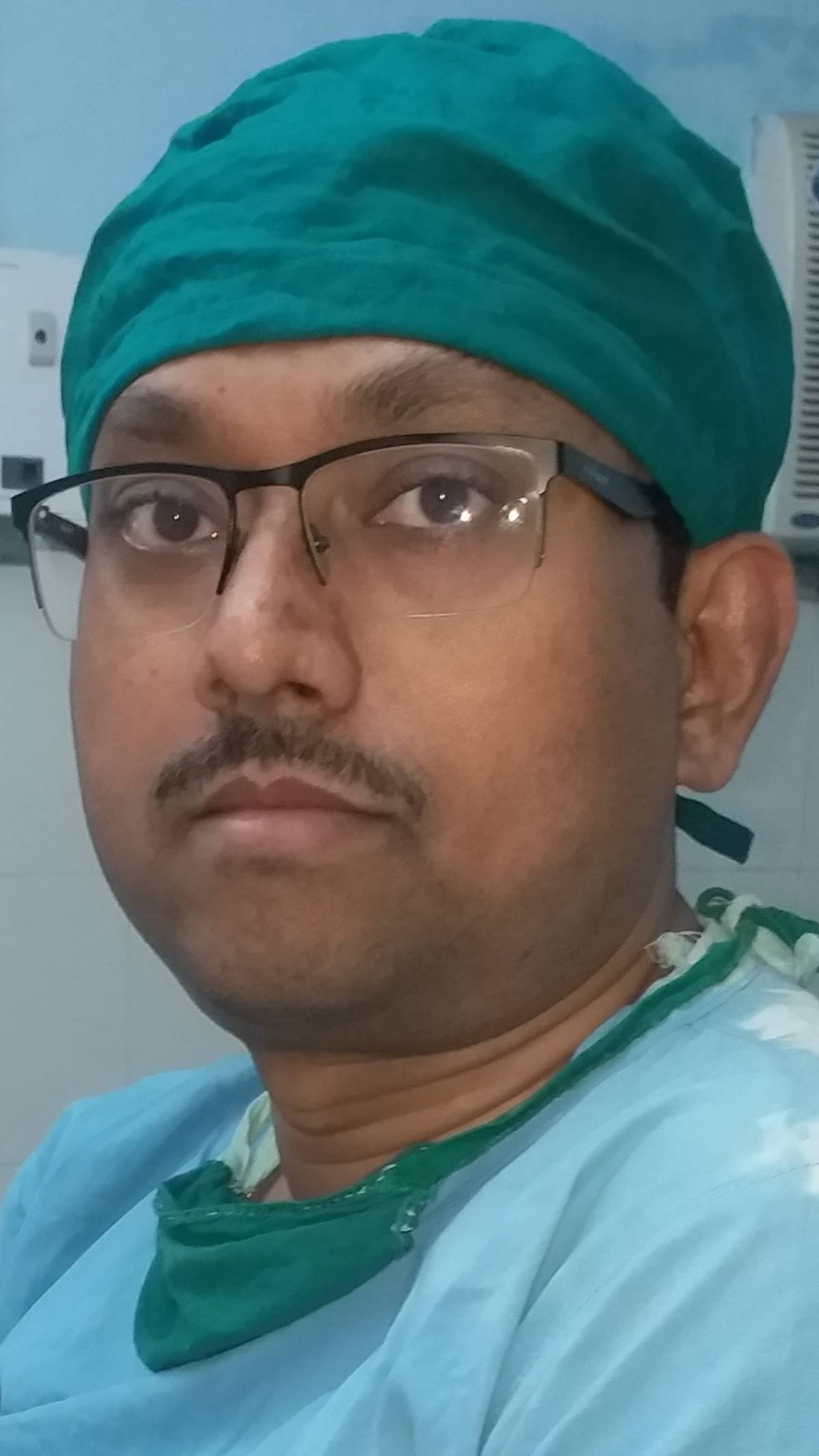 Bachelor of Ayurveda, Medicine and Surgery (BAMS), MS (Ayurveda) in Surgery, PhD Surgery
Ayurveda
Book Appointment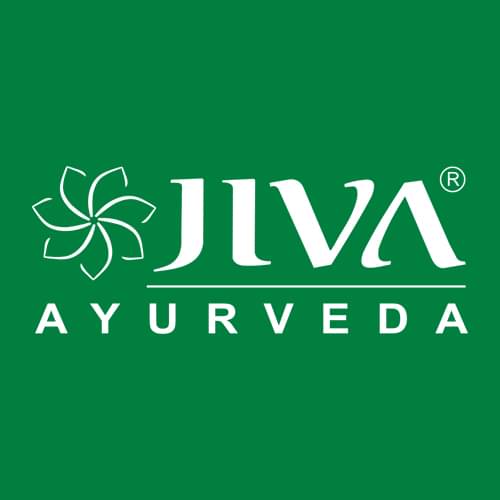 Bachelor of Ayurveda, Medicine and Surgery (BAMS)
Ayurveda
Book Appointment
A.S.F, BAMS, LCMC, MD - Ayurveda, Diploma In Panch Karma
Ayurveda
Scientific Ayurvedic Care & Research Foundation,
Book Appointment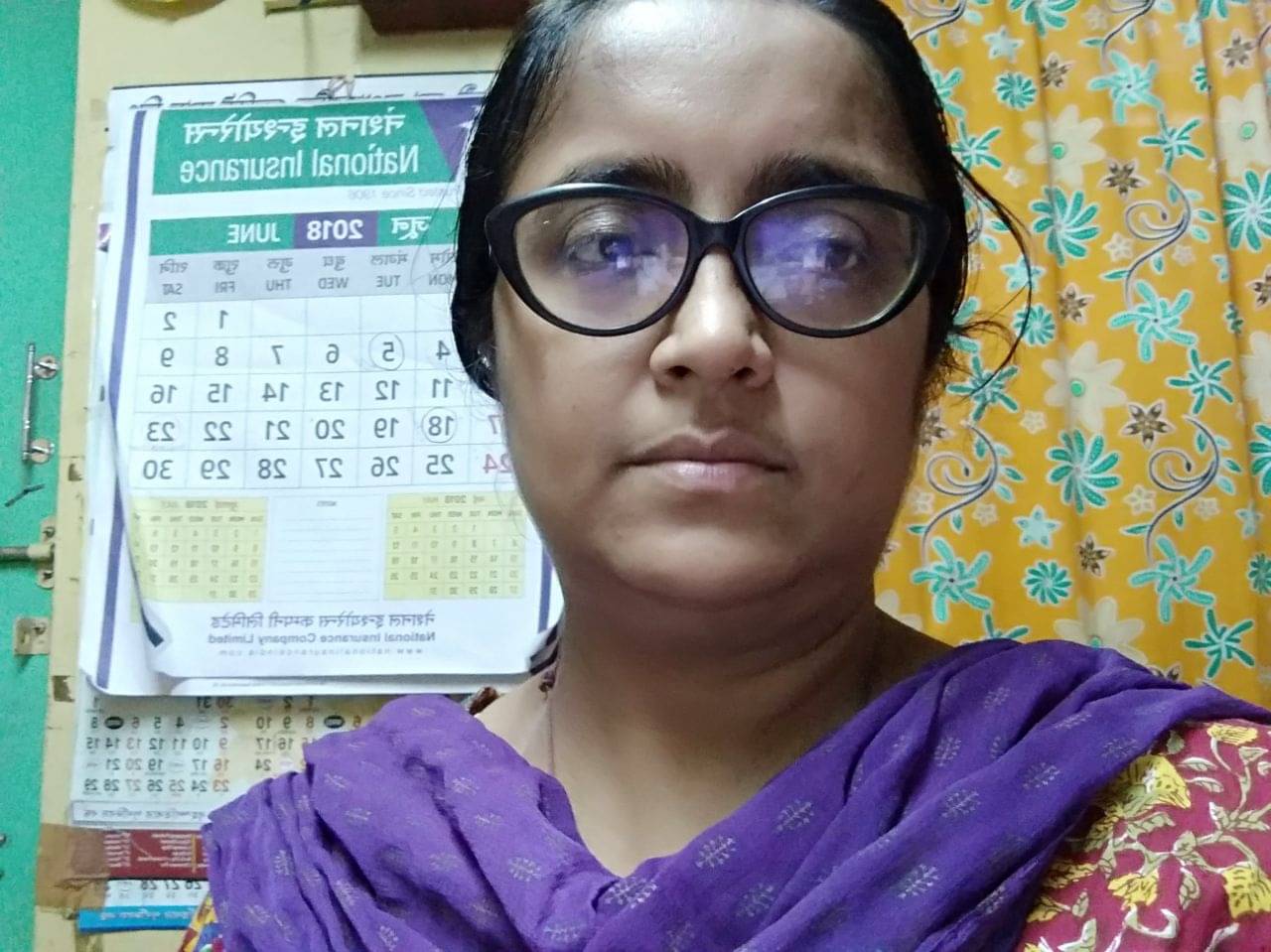 Bachelor of Ayurveda, Medicine and Surgery (BAMS)
Ayurveda
Dr. Anamika Mukherjee's clinic,
Book Appointment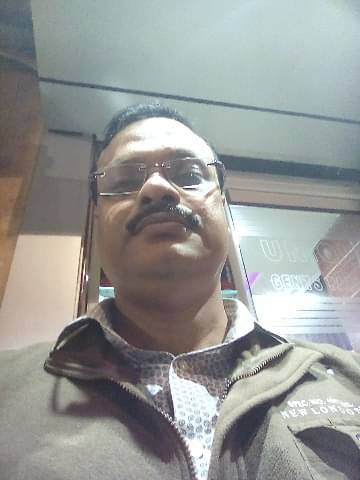 Book Appointment