About
By combining excellent care with a state-of-the-art facility we strive to provide you with quality health care. We thank you for your interest in our services and the trust you have place...
...more
By combining excellent care with a state-of-the-art facility we strive to provide you with quality health care. We thank you for your interest in our services and the trust you have placed in us.
More about Dr Ambika Dutta Chamber
Dr Ambika Dutta Chamber is known for housing experienced Psychiatrists. Dr. Ambika Dutta, a well-reputed Psychiatrist, practices in Kolkata. Visit this medical health centre for Psychiatrists recommended by 64 patients.
Timings
Location
# 151/A, Muktaram Babu Street,Bara Bazar. landmark: Beside Goenka Hospital, Kolkata
Bara Bazar
Kolkata,
WestBengal

Get Directions
Doctor in Dr Ambika Dutta Chamber
Services
Submit Feedback
Submit a review for Dr Ambika Dutta Chamber
Your feedback matters!
Write a Review
Feed
Nothing posted by this doctor yet. Here are some posts by similar doctors.
Shared today • Featured Tip

Stonewalling is a term that was developed by psychologist Dr John Gottman, who specializes in relationship research and therapy. Stonewalling means when a person "withdraws from the interaction, shutting down and closing themselves off from the speaker because they are feeling overwhelmed or physiologically flooded".
Stonewalling is when a person withdraws from a conversation and refuses to deal with concerns. Stonewalling occurs when individuals tends to completely decline to communicate or cooperate. Stonewalling is different from rare timeout, stonewalling occurs when an individual is absolutely denies another partner's perspective. Stone walling occurs in various situations. Both verbal and non-verbal behavior can be an indicator of stonewalling. Stonewalling is considered to be a manipulative technique and it can hamper the relationships.
Communication is considered to the essence of every relationship. When one or both partners engage in stone walling, this reflects that the couple refuses to communicate their feelings. Communication is considered to be the essence of every relationship. Thus stone walling tends to outweigh the positive effects of communication and leads to vicious cycle where couples avoid discussing about their concerns.
Stonewalling can be considered to have psychological as well as physiological effect. Stonewalling is considered to be a form of fight or flight responses. It is considered to be a controlling tactic that can lead to emotional abuse. Stonewalling is ineffective and can damage your relationship. The problem of stonewalling is seen not only between the couples but also exist in families.
Stonewalling is considered to closing stages to communication and can appear to be hurtful to the person who is at the receiving end. It can create feelings of abdondonment and detachment in the relationship.
Despite the fact whether stonewalling is intentional or not but the message it conveys can be still very hurtful as it tend to show that your partner is not worth responding to and their thoughts and feelings also don't matter.
While stonewalling many times occurs in the form of coping mechanism, it can have catastrophic implications when it is used over period of time.
Stonewalling or Silent treatment can be most destructive pattern of communication that destroys relationship because it can create feeling of loneliness and rejection. Stonewalling can be frustrating, unbearable and isolating for individuals who are at receiving end.
When people engage in stonewalling is to avoid dealing with the situation, to get attention, to show power and to express anger. Every individual experiences conflict in their relationship and every couple should resolve the issue sooner rather than later. No couple can ever be conflict free. Happy couples are those who know how to deal with problems when they arrive. Showing love and affection can really help couple win the battle.
A relationship marked by recurrent stonewalling behavior can cause suffers tremendous rift between the two partners. Unless the couple, doesn't learn how to communicate with each other more productively the problems will continue to persist. The partners become more distant from each other and the intimacy declines. They may continue to live their lives without sharing any activities or interests with each other.
Relationships can be tricky. They require a lot of patience and good communication. Many times the problem arises when the couple avoids dealing with the problem which can cause deterioration in the relationship. It is essential for the couple to learn and grow along side.
No matter what the reason is behind stonewalling it is important to communicate rather than shutting all the means of communication.
If you recognize that your partner is stonewalling you, it is also essential to understand that how you may be contributing to the problem and take steps in the desired action. When the problem seems to get out of control seek help from professional marriage counsellor or relationship expert in order to improve self-esteem and communication skills is essential.
2
people found this helpful
Shared today • Featured Tip

Masters In Clinical Psychology
Are you suffering from extreme depression? Does your depression episode continues for a long time and makes you feel too tired to get out of bed? Chronic depression is capable of turning your life upside down, causing turmoil with all your activities, thereby, spoiling your regular life totally. At times, a person can get so drained by depression that getting out of bed seems impossible because of fatigue. It is quite difficult to deal with such situations.
Here are some important tips on how to overcome your chronic depression and get out of bed.
Be depressed upright: It is likely to be driven by the voices in your head during your depression. You should respond by replying to the voices that you are depressed, but you are going to be depressed outside. This is important, as activity and depression do not go well together. You should try to stop your thinking totally and put yourself in an automatic mode. Preparing to deal with thoughts from before is beneficial. When your body is in motion, it is easier to deal with the thoughts.
Try to make it to the shower: When you do not feel like leaving your bed at all, you should try making it to the shower somehow. Taking a shower makes you a bit relaxed and diverted and you can expect relief from your depressive episode. This is an effective way to get yourself up and running from bed, instead of isolating yourself under the blanket. Taking a shower might bring you some hope and encourage you to step out of bed and do something productive. Even if you decided to be in bed all day strictly, a refreshing shower is likely to change your mind.
Bribe yourself: You can try bribing yourself as a reason for getting out of bed. You can remind yourself how good you will feel after having a cup of hot coffee, or how nice it would feel to listen to a certain song while going to work.
It is important to give yourself a purpose or reason to get out of bed. Many people believe that they might feel like leaving the bed in spite of being heavily depressed, if they had a worthy purpose. It is very important for you to get involved in something. You might hate a job, or hate working, but it will give you a reason to divert from your depressive thoughts.
2
people found this helpful
Shared yesterday • Featured Tip

DM - Neurology, MBBS, MD - Medicine
Alzheimer's disease is a neurological, irreversible, progressive brain disorder. It is a chronic neurodegenerative dementia that causes the death of brain cells, causing memory loss and cognitive decline. It affects a person's thinking and behavior. The symptoms develop slowly and get worse as time passes.
Causes:
As it is a kind of dementia, Alzheimer's is caused by the death of brain cells. Over a course of time, brain cells die progressively and at the end, the tissue is left with fewer nerve cells and connections. As a result, the total brain size shrinks. Tiny inclusions called plaques and tangles can be seen in the postmortem. These cannot be seen or tested in a living Alzheimer's affected brain. These plaques are given the name "amyloid plaques" because they are found among the dying cells of the brain when a protein called beta-amyloid builds. The tangles stay in the neurons; they are formed from a protein called tau.
There are several reasons behind all this, some of which are listed below-
Anti-anxiety medications
Hitting on the head too many times
Regularly sleep-deprived
Loneliness
Diabetes in the brain
Old age
Genetic line
Down's syndrome
Cardiovascular diseases
Symptoms:
Alzheimer's disease damages the brain, so the clinical signs and symptoms begin to show very early. The symptoms are-
Memory loss
Agitation and mood swings
Poor judgment
The trouble with money calculations
Difficulty doing familiar tasks
Trouble in planning or solving a problem
Confusion with time and place
Difficulty in communicating
Loss of motivation
Inappropriate behavior
Aggressive personality
Childlike behavior
Preventing Alzheimer's disease:
Alzheimer's disease ultimately results in death. Even if there are treatments, they cannot fully cure it. So it's better to try to prevent it before it happens. Ways to prevent Alzheimer's disease are-
Eating more fruits and vegetables.
Eating berries every day.
Increasing omega-3 fatty acids.
Taking folic acid supplements.
Drinking grape juice or red wine with evening meal.
Doing the Mediterranean style diet.
Controlling the blood pressure.
Having strong social support.
Treatment of Alzheimer's disease:
Treatment of Alzheimer's disease is a long time process.
First of all, doctors perform a physical exam to check the overall neurological health. By this, they check muscle strength, reflexes, walking ability, sense of sight and hearing, coordination and balance.
Then comes the blood test to find the cause of confusion and memory loss by checking the thyroid disorder and vitamin deficiency.
Then they perform the neuropsychological test and check the mental status.
Then there are other tests, like MRI, CT, and PET.
After all this, drugs are given and a safe and supportive environment is created with proper exercise and nutrition.
1
person found this helpful
Shared yesterday • Featured Tip

Marriages in our country usually last a lifetime and require effort from both parties involved to make them work. Often, marriages end because of boredom, as the partners begin to believe that the spark is gone. But there are many ways couples can perk up their marriage.
While it is true that many people are short on precious time in today's day and age, what is also true is that a marriage is well worth some prioritisation.
Leaving dirty dishes in the sink for a little while longer does make good sense, if it means that the time is well-used to bond with one's significant other. Leisure time spent between couples is crucial for the success of a marriage. Many couples do not make it a habit of listening to each other and this really does work to their detriment. Paying close attention to what the other one says and providing a response may not need a lot of effort but the dividends are rich in the form of the partner feeling good.
Intimacy is a valued feeling of being wanted and it has a big part to play in the success of a marriage. Over the long term, many couples do not make the required effort and the overall quality of their bond is reduced, as a result. While reinitiating contact may be as simple as holding the other's hand, many people do not do this as they feel their partner should be the one to do so. Intimacy does not only equate to sexual intimacy, but can even simply be looking into one's partners eyes with love.
Laughter is said to be the best medicine, and this happens to be true in the case of a marriage, as well. It has been found that couples who laugh about their past experiences are happier and get along a lot more amicably than those who do not. Recalling together where the couple first met and started seeing each other also has a positive impact as it makes both partners feel valued and thankful about what they have.
Below, are tips that don't require much—if any—money, time or even hard work!
Engage in a new activity with your partner. Doing novel activities with your partner enables you to re-experience the original emotional state at the beginning of your marriage. In other words, trying something new sparks excitement, producing passion. You can do anything from deep-sea fishing to salsa dancing to hiking a mountain to eating at a different restaurant.
Add the element of mystery or surprise. Both mystery and surprise also mimic the emotional state of a new romance. But it doesn't mean whisking your wife away to the Mediterranean or surprising your husband with expensive dinners. Here, little gestures also go a long way. Examples include, surprising your wife at work and whisking her away for lunch, or sending a greeting card in the mail.
Do something that kicks up your adrenaline and arousal. Young marriages start out with an adrenaline rush. Your heart races, you get giddy, you're alert, awake and excited. Arousal-generating activities can include exercising, going on a vigorous hike, and even watching a scary movie. So it's almost like fooling your brain that the arousal produced to this scary movie (or any other arousing activity) is really due to your marriage, and this helps to perk up the passion.
Take a mini-vacation — just the two of you. Get out of the house for at least one night and two days, somewhere that interests both of you and creates new memories together. You don't have to go far from home or spend a lot of money. The key is to spend quality time together away from home. Studies show that for women, in particular, getting away is important. They feel more passionate when they're away from the pressures of their lives. At home, women have a tough time compartmentalizing things. They're thinking about the laundry, lunch, paying the bills, cleaning the house, and checking things off their mental to-do list.
Touch more often. Touch produces arousal, comfort and support both physiologically and psychologically, and it doesn't have to be much of a touch. Holding hands on a walk, making sure you give a hug or kiss or embrace daily reminds you that you're physiologically bonded. When reigniting your relationship, the key is to shake things up consistently. Good luck!
4
people found this helpful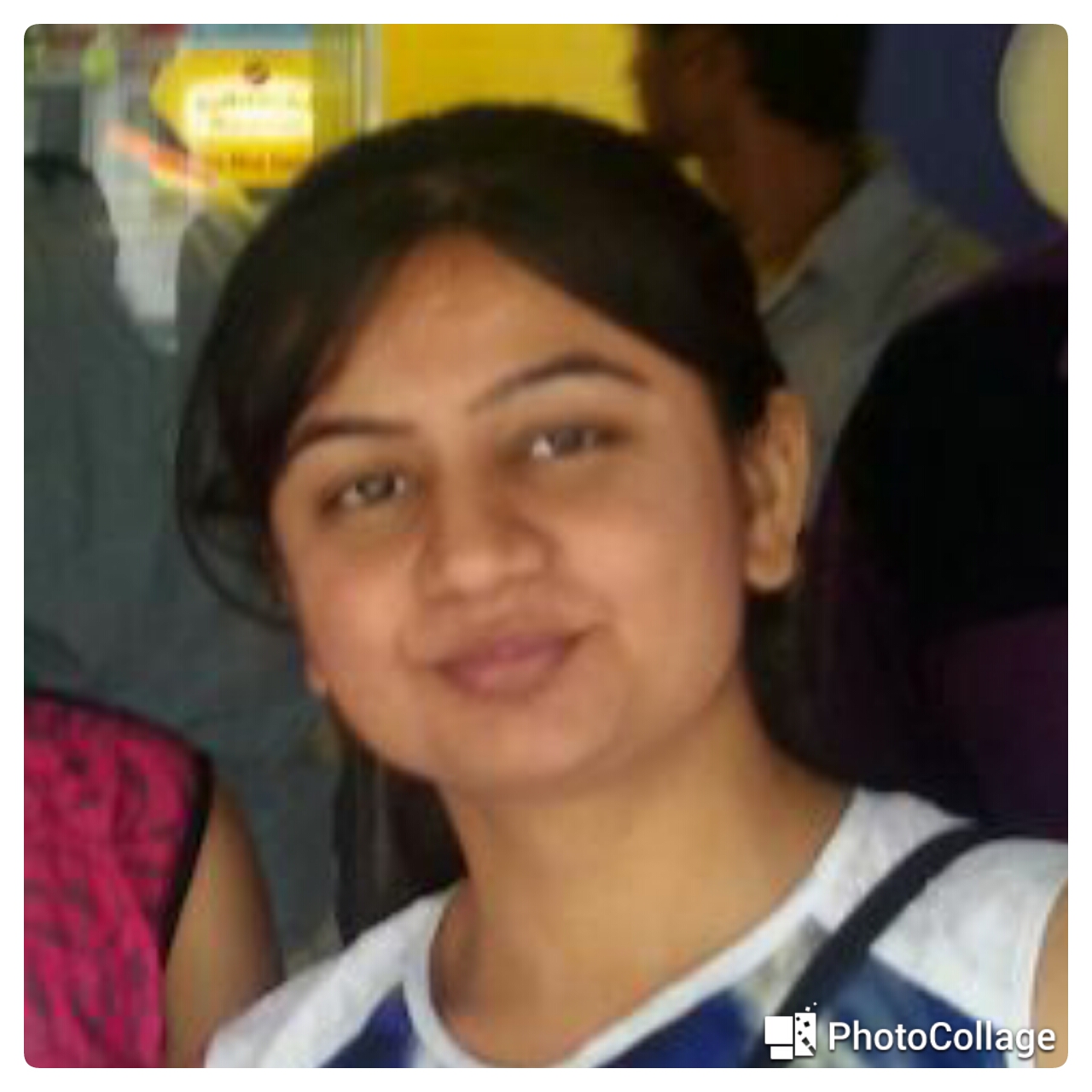 M.D.PSYCHIATRY, Bachelor of Medicine, Bachelor of Surgery (M.B.B.S.), Medicine
Hello there is n correlation of epilepsy with these tests. Deficiency of these vitamines is very common among Indians. Can be treated with vitamin d and vitamin B12 supplements.
View All Feed
Near By Clinics