About
Our entire team is dedicated to providing you with the personalized, gentle care that you deserve. All our staff is dedicated to your comfort and prompt attention as well.
...more
Our entire team is dedicated to providing you with the personalized, gentle care that you deserve. All our staff is dedicated to your comfort and prompt attention as well.
More about Krishna Super Speciality Hospital
Krishna Super Speciality Hospital is known for housing experienced Orthopedists. Dr. A S Pandey, a well-reputed Orthopedist, practices in Kanpur. Visit this medical health centre for Orthopedists recommended by 47 patients.
Timings
Location
#363, Harris Ganj, Tatmill, Ganges Nagar, Cooperganj, Kanpur Nagar-208004
Kanpur,
Uttar Pradesh
-
208001

Get Directions
Doctors in Krishna Super Speciality Hospital
MS - Orthopaedics
Orthopedist
MBBS, MS - General Surgery, Training in Surgical Oncology
General Surgeon
MBBS, MD - Medicine, DM - Gastroenterology
Gastroenterologist
Services
Submit Feedback
Submit a review for Krishna Super Speciality Hospital
Your feedback matters!
Write a Review
Feed
Nothing posted by this doctor yet. Here are some posts by similar doctors.
You will need medicines to decreaSe the pigmentation. Use Kojic acid contains gel twice daily on the spots. Use a good medicated sunscreen with SPF 30 half an hour before going out. Facial hair can be taken care of by laser hair reduction. Donot use lot of cosmetics on the face. You can come consult online so that prescription medicines can be given to you.
1
person found this helpful
The backbone (spine) has smooth movement with smooth intervertebral disks. However, this fluid movement can be limited due to arthritis, which can happen due to many reasons – genetic to age to injury to infection to tumors. The lower back has two sets of spinal disks – sacral and iliac. This sacroiliac region has an elastic vertebral tissue. This could be gradually replaced with hard bone, which can cause fusion between the disks. Such a condition is known as ankylosing spondylitis (fusing disk spaces), which is a type of arthritis.
The typical symptoms of ankylosing spondylitis (AS) are morning pain and stiffness in the low back and upper buttocks, which gradually decrease as the day goes by. The symptoms usually start and continue to gradually worsen over a period of 3 to 6 months. In severe cases, there could be spinal fractures, but in most cases, pain, stiffness and reduced movement are the main complaints.
Why homeopathy for AS (Ankylosing spondylitis)?
Major benefits of homeopathy could be summarized as under:
It addresses altered immune system, treating the roots of this autoimmune disease.

It helps in pain control without side effects.

It aims at disease control.

It is absolutely safe even if used for a long time.
Homeopathic medicines are prescribed on the basis of individual case evaluation by taking into account patient's genetic, immunological and psychological parameters. It is safe and effective as a long-term therapy. It reduces pain, improves mobility and most importantly, controls the disease. It has no adverse effects.
Homeopathy helps AS patients by acting on the immune system, which is usually overactive in these people. Depending on the presenting symptoms, the doctor will prescribe a customized regimen for the patient.
Rhus Tox: This is the first medicine of choice when the patient experiences sacral/lumbar area pain that is worse at rest, with sitting, or after a period of inactivity. The pain radiates down the legs to the foot. Walking or any other activity/motion provides relief from the pain.

Aesculus: This is indicated in patients who have extremely painful and stiff low back and hips. The pain is a constant ache and there is discomfort with trying to rise from a seat, stooping, and walking, where greater effort is required. There is a feeling that the legs would give way, adding to resistance while walking.

Kalmia: This is used in patients where the back pain and stiffness are accompanied by a warm, numb, and prickly sensation. Low back pain and neck pain is associated with a burning sensation. The pain appears in sudden bursts in the early parts of the night and travels down the arm or up into the scapula.

Kali Carb: This is indicated where there is extreme weakness along with AS symptoms of pain and stiffness in the lumbosacral back area. The patient feels like he is going through a paralytic attack and must lie down to rest. This is a feeling similar to a broken back, and can extend up into the neck or down to the legs. The symptoms are more severe in the early morning hours. Changing positions in the bed worsens the pain.
If you or someone else is suffering from AS symptoms, give homeopathy a try. If you wish to discuss about any specific problem, you can consult a homeopath.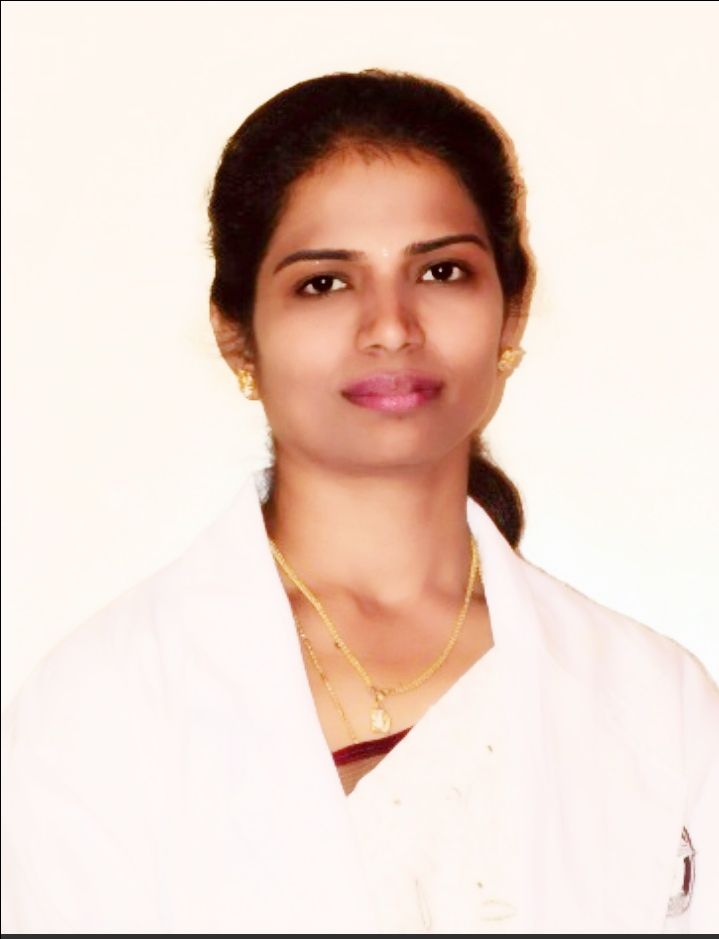 MBBS Bachelor of Medicine and Bachelor of Surgery, Diploma In Medical Radio Therapy, DNB
A study conducted by World Health Organization across the globe revealed that approximately 723,000 cancer-related deaths annually, are caused due to stomach cancer. Stomach or gastric cancer is the growth of abnormal cells that form a mass in any part of the stomach. The most common stomach cancer, which has been reported around 90-95% of the total cases, affects the mucosa or the most superficial lining inside the stomach. This type of stomach cancer is referred to as adenocarcinoma.
Causes of Stomach Cancer:
Any type of cancer occurs due to a change in the DNA structure, which disrupts the instructions that control the cell growth. However, the exact medical cause of stomach cancer is still unknown, but some common knowledge of the disease may let you know that it can also be caused due to smoking, unhealthy diet and hereditary factors.
The symptoms of stomach cancer in its early stage is difficult to diagnose. As the initial symptoms are associated with some very common medical conditions, most people fail to recognize them as stomach cancer. This includes, a sensation of feeling full during meal, dysphagia or swallowing difficulties, feeling bloated after meals, excessive rate of burping, heartburn, continuous ingestion, stomach ache that rises to the breastbone, trapped wind and vomiting that contains blood.
As the tumor grows more prominent symptoms starts to appear. They include a staggering condition of dysphagia and extreme indigestion along with unexpected weight loss, continuous sickly feeling or anemic. Symptoms like accumulation of fluid inside stomach, black and bloodied stool, fatigue also constitutes to an advanced stage of stomach cancer.
Treating Stomach Cancer:
The treatment of stomach cancer will depend on the stage of cancer and the overall health of the patient. There are several treatments available to treat, not cure, stomach cancer.
Surgery involves removal of part or entire stomach along with the surrounding lymph nodes. In subtotal gastronomy, a part of the stomach is surgically removed, whereas, in total gastronomy, the whole stomach is removed. Patient is able to eat normally, though smaller quantities than before. Patients undergoing laparoscopic or robotic surgery recover quicker than those undergoing open surgery. Surgery is the main treatment in cancer.
Radiotherapy:
It is the use of x-rays or gamma rays. It is a part of treatment of carcinoma stomach in the post surgery status to kill the microscopic disease and to address the lymph nodes to complete the treatment of carcinoma of stomach. Radiotherapy is also helpful in a inoperable condition due to advanced stage of the disease to control the symptoms such as bleeding and vomiting. It helps in reducing the bulk of cancer mass giving improved quality of life.
This treatment uses drugs to stop the fast division and multiplication of the cancerous cells and shrink the tumor. The drugs for chemotherapy are known as cytotoxic medicines, and they travel through the whole body to attack the particular affected area and other areas where cancer is located.
These are just a few, there are many more treatments that have brought results in treating and controlling stomach cancer, and the doctor will advise on the procedure most suitable for any particular condition.

MBBS, FCPS - Surgery, DNB ( General Surgery ), Fellowship in Minimal Access Surgery, Fellowship of Indian association of gastroendoscopic surgeons, Fellowship of association of colo rectal surgeons of India
Colorectal surgery deals with the disorders of the rectum, anus and colon. Another name of colon is 'large intestine'. These three body parts form the last stages of the digestive process. When the human waste passes through the colon, its salt and water are extracted before it exits the body as human excreta.
Colorectal disorders
Swelling and inflammation of the veins in the anus (also called as Haemorrhoids)
Anal fissures- unnatural cracks and fissures in the anal area
Fistulas or the unnatural connections between the anus and other anorectal areas
Conditions of constipation
Incontinence in passing of faeces
When the walls of the rectum protrude through the anus- also called as Rectal prolapse
Birth defects such as imperforate anus
Anal cancer- this condition is rare
Colorectal cancer- cancer of colon and rectum
Any injuries to the anus
Removal of any objects inserted into the anus
Bowel habits after colorectal surgery
Many patients report cases of diarrhoea, leakage of stool or gas, urgency to use the toilet and a feeling of insufficient evacuation of faeces. Relax; these conditions are not going to last forever. Your rectum and anus are adjusting to new conditions after this surgery. These organs may take six to twelve months to adjust to new bowel habits.
Is there a need to take a laxative or stool softener?
There is no need to take laxatives after a colorectal surgery. Drink lots of water to make your stool softer and easy to pass. If there is a water deficiency in your body, then it may lead to your faeces becoming hard. In that case, take milk of magnesium, colace etc.
Activities post surgery
You can continue with your normal schedule after this surgical procedure. Carry on running, jogging, exercising, climbing up the stairs etc. even after your surgery. Gastroenterologists recommend that patients should desist from lifting loads weighing more than 10 pounds so that there are no post surgery complications.
Diet after colorectal surgery
Avoid spicy and heavy to digest meals after your surgery. Once the intestines begin working normally, you can continue having your spicy food. Chew your food well to aid its digestion.
Returning to work after colorectal surgery
Most people are back to their work after taking a break of 2-5 days. If the surgery is pretty detailed, you may have to take a break of up to a month. Patients undergoing laparoscopic surgery may have to take a rest of 2- 4 weeks before they report back to work. Take it easy before slipping into your regular schedule. If working hurts after your surgery, don't do it.
Bariatric surgery is advised only in cases of morbid obesity, which has various severe health effects. Undergoing bariatric or weight loss surgery requires effort not just prior to surgery, but also after surgery to ensure its success. This includes significant diet and lifestyle changes, which often involves moving from one end of the spectrum to another end. However, for a person who is willing to do this, the long-term benefits are multiple.
Read on to know how bariatric surgery can turn your life around:
Weight loss: Bariatric surgery is advised only for people who are obese. One of the first benefits they would see is weight loss. The tendency to eat less is one of the important ways to reduce eating. Nutrition planning should be meticulously done to achieve two things - avoid weight gain and promote weight loss.
Emotional gains: For a person who is used to seeing an obese image in the mirror, it is a great morale booster to see that image changing to a slender version. This is a big boost to continue the effort towards diet and exercise, which will only improve the confidence and esteem levels.
Overall health: Morbid obesity is not an isolated condition. It brings with it a host of medical issues including sleep apnoea, diabetes, hypercholesterolemia, etc. With obesity under control, these conditions also begin to improve and the person's overall quality of life begins to improve. This, in turn, provides a big boost for the person to continue working at weight loss.
Reduced healthcare expenses: Obese people often need to eat various medications to manage overall health. There could also be emotional health management issues. With this controlled, the patient spends less on overall health and feels good again.
Social connect: Morbid obesity is both a physical and an emotional blockage for a person to engage socially. Once it is controlled, the person is more confident in meeting people and participating in social activities. This further leads to increased overall happiness.
Active life: With reduced weight, the person's level of activity improves. What seemed difficult earlier is suddenly doable. A person who could not walk some steps is able to, and this is a big booster.
People who undergo bariatric surgery require quite a bit of effort to change their overall lifestyle. However, the benefits are for them to see for themselves, and that is the biggest motivator to continue working towards their goal. Support is definitely required both medically and socially to ensure that it works. The benefits are there for all to reap.
Hello aciloc may cause you diarrhea, you should not use aciloc to decrease gas. Aciloc may increase chances of infectious diarrhea. Anyway, at least for now do not use aciloc for gas. There are other medication for gas. I am not allowed to tell in this open question section, you can contact me in private chat.
Hello lybrate-user!I am telling you in little details. Appendix is a bag like organ that is present in all humans but its non functional (vestigial). Now in some people, it becomes irritated due to the fact that undigested food may get stored and may have infection. In that case, it causes much pain. We have good medicines to decrease this pain and arrest this infection. Even surgery is there which has good outcomes. As I can't prescribe anything here, you can contact me in private chat for better consultation and in detail.
View All Feed
Near By Clinics