About
Our entire team is dedicated to providing you with the personalized, gentle care that you deserve. All our staff is dedicated to your comfort and prompt attention as well.
...more
Our entire team is dedicated to providing you with the personalized, gentle care that you deserve. All our staff is dedicated to your comfort and prompt attention as well.
More about Krishna Super Speciality Hospital
Krishna Super Speciality Hospital is known for housing experienced General Surgeons. Dr. Rohit Tekriwal, a well-reputed General Surgeon, practices in Kanpur. Visit this medical health centre for General Surgeons recommended by 84 patients.
Timings
Location
#363, Harris Ganj, Tatmill, Ganges Nagar, Cooperganj, Kanpur Nagar-208004
Kanpur,
Uttar Pradesh
-
208001

Get Directions
Doctors in Krishna Super Speciality Hospital
MBBS, MS - General Surgery, Training in Surgical Oncology
General Surgeon
MBBS, MD - Medicine, DM - Gastroenterology
Gastroenterologist
MS - Orthopaedics
Orthopedist
Services
Submit Feedback
Submit a review for Krishna Super Speciality Hospital
Your feedback matters!
Write a Review
Feed
Nothing posted by this doctor yet. Here are some posts by similar doctors.
Shared today • Featured Tip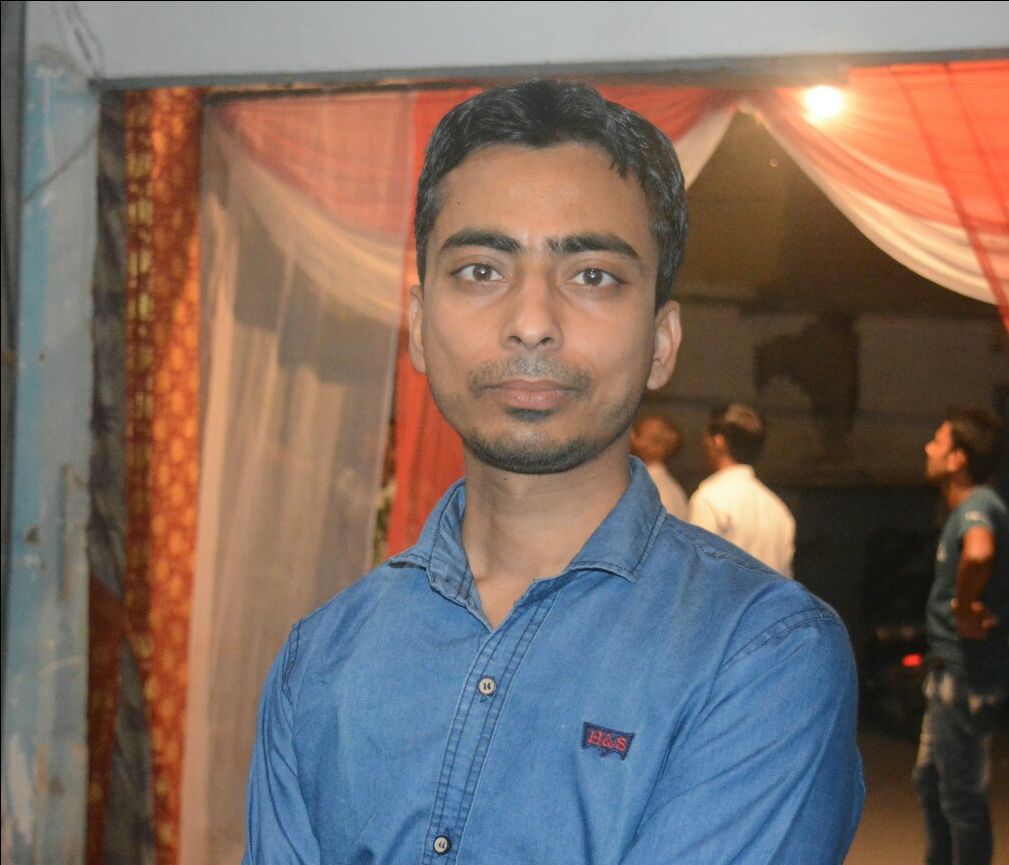 Bachelor of Ayurveda, Medicine and Surgery (BAMS)
महिलाओं में आग की तरह फ़ैल रही है ovarian cyst नाम की बीमारी

आज के इस भागदौड़ भरे ज़माने में किस इंसान को कब कौन सी बीमारी लग जाये कहा नहीं जा सकता. आज कोई इंसान हँसता-खेलता खुश है, कल पता चलता है कि उसके अंदर एक गंभीर बीमारी पनप रही है. वैसे इस बात का ज्यादातर श्रेय हमारे-आपके रहन-सहन को भी जाता है. ऐसे में आज हम आपको एक ऐसी बीमारी के बारे में जागरूक करने जा रहे हैं जो महिलाओं-लड़कियों में इन दिनों आग की तरह फ़ैल रही है. समय रहते अगर इस बीमारी को पकड़ा और इसका इलाज़ नहीं किया गया तो ये कैंसर का रूप भी ले लेती है. इस बीमारी का नाम है ओवेरियन सिस्ट.

तो आइये जानते हैं इस बीमारी के लक्षण और बचाव के तरीके.
सबसे पहले यहाँ ये समझने की ज़रूरत है कि आखिर ये ओवेरियन सिस्ट किस बला को कहते हैं. तो ऐसे समझिये कि, ओवेरियन सिस्ट यानि अंडाशय के ऊपर एक परत का बन जाना. डॉक्टर मानते हैं कि कई मामलों में यह सिस्ट एकदम सामान्य होती है, इससे कोई खतरा नहीं होता और इसका उपचार भी आसानी से हो जाता है लेकिन अगर यह परत सामान्य से अधिक मोटी है तो यह मासिक धर्म को प्रभावित करती है साथ ही गर्भावस्था के लिए भी खतरनाक है. सिर्फ इतना ही नहीं कुछ मामलों में ओवेरियन सिस्ट कैंसर का भी रूप ले लेती हैं.

दर्द के साथ पेट में सूजन: अगर किसी को भी पेट के निचले भाग में दर्द के साथ-साथ सूजन का होना जैसे लक्षण नजर आयें तो ये ओवेरियन सिस्ट का पहला गंभीर लक्षण हो सकता है. अगर आपके साथ अक्सर ऐसा होता है, तो जल्द-से-जल्द स्त्री रोग विशेषज्ञ से जरूर संपर्क करें.

यूरिनेशन: अगर ओवरी पर सिस्ट बन जाता है तो पेशाब करते समय दर्द या तकलीफ होने के साथ-साथ लगतार यूरिनेशन की समस्या हो सकती है. इससे ब्लेडर पर दबाव भी पड़ सकता है. अगर आपके साथ भी ऐसी कोई समस्या हो रही है तो जल्द-से -जल्द स्त्री रोग विशेषज्ञ से सलाह लें.

मासिक धर्म: अगर लंबे समय तक आपका मासिक धर्म यानि कि पीरियड्स समय पर नहीं हो रहा है तो ओवेरियन सिस्ट इसका कारण हो सकता है. इस स्थिति में पेट के एकदम निचले भाग में तेज या हल्का दर्द भी हो सकता है. ये भी ओवेरियन सिस्ट का एक महत्वपूर्ण लक्ष्ण हैं.

उबकाई या उल्टी आना: अंडाशय की ऊपरी झिल्ली का झरण नहीं होने पर कई बार उबकाई या ऊल्टी आने की स्थिति भी बन सकती है. इस समय तुरंत देखभाल और जल्द से जल्द उचित उपचार की जरुरत होती है ताकि इंफेक्शन न फैले.

वजन बढ़ना: अगर काफी कम समय में आपका वजन बहुत ज्यादा और तेजी से बढ़ रहा है, तो इसका कारण ओवेरियन सिस्ट भी हो सकता है.

अपचन और जलन: कई मामलों में ऐसा भी देखा गया है कि बहुत कम खाने के बावजूद पेट भरा हुआ महसूस होता है, तो यह पेट पर पड़ने वाले दबाव के कारण है. बता दें कि ये भी ओवेरियन सिस्ट का एक लक्षण है.

कमर में दर्द: यदि ओवरी पर सिस्ट है, तो इससे आपकी कमर पर भी दबाव पड़ता है जिसके कारण मासिक धर्म के समान कमर दर्द होना सामान्य हो जाता है. इसके साथ-साथ जांघों में भी दर्द हो सकता है.
ज़रूरी नहीं है कि अगर आपके शरीर में ये लक्षण नज़र आयें तो आपको कोई गंभीर समस्या ही हो लेकिन ऐसे लक्षण दिखने पर एक बार डॉक्टर से परामर्श ले लेने में कोई हर्ज़ भी नहीं है क्योंकि बीमारी भला किसे ही पसंद होती है.

इसका पूर्णरूप से आयुर्वेद में इलाज है।
Shared today • Featured Tip

Diploma In Diet & Nutrition, Diploma In Dietitics, Health & Nutrition
Dietitian/Nutritionist, Delhi
Eating right not only keeps you healthy but can also make you look prettier and give you clearer skin. Given that the skin is the largest organ in the human body, it is where deficiencies are most noticeable. Here are a few foods that can enhance your looks.
Yogurt: Yogurt is packed with proteins and amino acids that help repair skin cells and keep your skin looking fresh. Amino acids also help banish dark circles that may appear after a long night.
Kidney beans: Kidney beans and legumes are packed with proteins that help repair cell damage caused by free radicals. They also help break down amino acids that can then boost collagen production and help in the repair and regeneration of skin cells.
Pomegranates: These fruits are rich sources of anti-oxidants and help get rid of toxins from the body. They are also responsible for increasing the body's production of collagen. By boosting collagen levels, pomegranates help slow down the aging process.
Avocados: This green fruit can be both eaten and applied on the face to benefit from it. It is a rich source of biotin that helps prevent brittle nails and hair and keeps skin well moisturized. When applied as a face mask, avocados can also hydrate parched skin.
Green tea: Green tea is rich in polyphenols that help eradicate free radicals from the body and slow down the aging process. It's anti-oxidant properties also keep skin elastic and prevent sagging, fine lines, wrinkles and heal the damage caused by sunspots.
Tomatoes: Tomatoes are rich in lycopene and are considered to be a high carotenoid fruit which helps prevents sunburn and relieves the damage caused by excessive exposure to the sun. Tomatoes can also slow down the cellular damage caused by free radicals.
Salmon: Salmon is packed with Omega-3 fatty acids that help fight stress and the effects of stress. The astaxanthin present in salmon improves the elasticity of skin thus keeping it firm and preventing fine lines and wrinkles.
Walnuts: For vegetarians, walnuts are an excellent alternative to salmon. They are rich in omega 3 fatty acids that helps keep the skin looking youthful and add shine to your hair.
Water: Hydrating the skin from inside and outside is essential. Water helps the skin maintain its tautness and elasticity and prevents drying and premature signs of aging. Water also helps transport essential nutrients to the skin. Apart from drinking water it is also beneficial to eat foods with a high water content such as cucumbers and watermelon to benefit from the hydrating properties of water.
Oysters: Oysters are rich in zinc that helps regulate oil production in the skin. In turn this makes the skin less prone to acne breakouts and other such skin irregularities.
2
people found this helpful
Shared yesterday • Featured Tip

Warts refer to a type of a deformity in the skin, which refers to the formation of a small, hard, benign growth on the surface of the skin. It is generally caused by a viral infection and results in a feeling of discomfort or pain. Additionally, laser surgery is a technique, which uses a sharp and strong beam of light to destroy the wart tissue from the skin. The surgical process is usually performed at a doctor's clinic or chamber, under proper medical supervision.
When should you consider laser surgery?
Ideally a laser surgery should be your last resort to remove a wart when all the other means of removing a wart have failed. You should opt for a laser surgery only under the following circumstances:
Medicines have not been able to remove the wart
Warts are large and widespread
Appearance of warts during pregnancy (only after consulting your doctor)
What should you keep in mind? Before opting for surgery:
A laser surgery is a quite complicated process, but its effects are rapid and effective. Some of the things to be kept in mind before you actually opt for a laser treatment are as follows:
Laser technology does not lead to scarring on the skin
The surgery requires a local anesthetic, which is used for making the affected body part numb
Laser treatments should not be used as an initial treatment
It is a sure shot way to remove warts
Post surgery:
After a laser surgery the wound is generally painful depending upon the intensity, location and number of warts that are removed. Some of the probable outcomes of a laser surgery are as follows:
8
people found this helpful
View All Feed
Near By Clinics