About
Our goal is to offer our patients, and all our community the most affordable, trustworthy and professional service to ensure your best health.
...more
Our goal is to offer our patients, and all our community the most affordable, trustworthy and professional service to ensure your best health.
More about Yashoda Hospital
Yashoda Hospital is known for housing experienced Cosmetic/Plastic Surgeons. Dr. Sashikanth, a well-reputed Cosmetic/Plastic Surgeon, practices in Hyderabad. Visit this medical health centre for Cosmetic/Plastic Surgeons recommended by 101 patients.
Timings
Location
Raj Bhavan Road, Somajiguda Hyderabad, Telangana 500082
Somajiguda
Hyderabad,
Telangana
-
500082

Get Directions
Doctor in Yashoda Hospital

MBBS, MS - General Surgery, MCh - Plastic Surgery
Cosmetic/Plastic Surgeon
Services
Submit Feedback
Submit a review for Yashoda Hospital
Your feedback matters!
Write a Review
Feed
Nothing posted by this doctor yet. Here are some posts by similar doctors.
Shared today • Featured Tip

PRP is a latest, state of the art technology that employs non-surgical methods to stimulate hair growth in case of hair loss.
Advancements in research have enabled scientists to make new inroads in the field of wound and tissue healing. The result of these researches is PRP, which is a natural way to rejuvenate your scalp, skin and stimulate your hair growth.
How does PRP Work?
The presence of mesenchymal stem cells and autologous blood products in human blood contain specific growth factors that assist in tissue regeneration and healing. PRP has been used to heal skin and wounds for over two decades now. Apart from this, it finds use in oral surgery, cosmetic surgery and neurosurgery as well. It is also the promising treatment to promote hair growth.
Benefits:
It is a progressive healing treatment that doesn't require surgery.
Simple, rapid and highly effective system.
Autologous (from patient's own blood).
The system is biocompatible and xeno-free, so there shouldn't be any safety concerns.
An increase in the concentration of platelets can be observed.
It helps in the elimination of undesired erythrocytes, which significantly decrease the fibroblast proliferation.
Contains growth factors that help in the stimulation of growth of the hair follicles.
Can be performed preoperatively, intraoperatively, or post operatively.
PRP Facial (Vampire Facial)
The vampire facial involves topical application of the PRP combined with aeration of the skin with Micro Needling. The platelet-derived growth factors stimulate a healing response that reduces the appearance of fine lines and wrinkles while improving the skin's tone and texture. PRP naturally improves all aspects of skin health:
Reduces fine lines and wrinkles
Improves skin's texture and tone
Naturally increases collagen production
Pore refinement
Creates a natural glow
Reduces acne scars
PRP Hair Restoration
PRP Hair Restoration is a non-surgical solution for hair loss in both men and women. Platelet Rich Plasma contains growth factors that naturally stimulate the development of new hair follicles while improving the health of existing hair follicles.
What to expect:
First, a blood sample is obtained and processed to extract the Platelet Rich Plasma. A topical anesthetic is applied to numb the area being treated. The PRP is then administered with a fine needle in a series of injections on the scalp.
Mild swelling and redness can be expected 1-2 days following the treatment. It is recommended to avoid vigorous activity until the swelling has subsided. There is no other downtime following the procedure. New hair growth can be seen as early as 2 months, but is typically evident between 5-8 months and will continue to improve up to a year after treatment.
Who should Not Have PRP treatment?
Those with heavy drug and smoking issue should avoid PRP. Also, those who drink a lot of alcohol should avoid PRP. Those suffering from platelets related ailments, sepsis, chronic liver disease, thrombocytopenia, hyperfibrinogenemia, systemic disorders and cancer should also stay away from PRP.
Conclusion
At length, PRP is a boon for all those who aren't fans of surgery or the ones who prefer a more aggressive but non-surgical approach for treatment to their ailments. The results might vary from patient to patient, but it is certainly one of the most promising technologies to stimulate hair growth and rejuvenate your skin, and the results are quite convincing. So decide wisely!
6
people found this helpful
Asked for female, 20 years old from Samastipur
Hello. Vitiligo cannot be cured once for all. But colour can be brought to the white patches. Progression of the disease can also be stopped. She may need to be on one or the other form of treatment. NBUVB, a form of phototherapy/ light therapy is a good option with not any serious side effects.
1
person found this helpful

Ultra pulse C02 laser or acupulse c02 laser is the gold standard and is the only concrete thing for improvemenr. Other hing which you cam try is microneedling Radiofrquency (mnrf)
1
person found this helpful
Shared yesterday • Featured Tip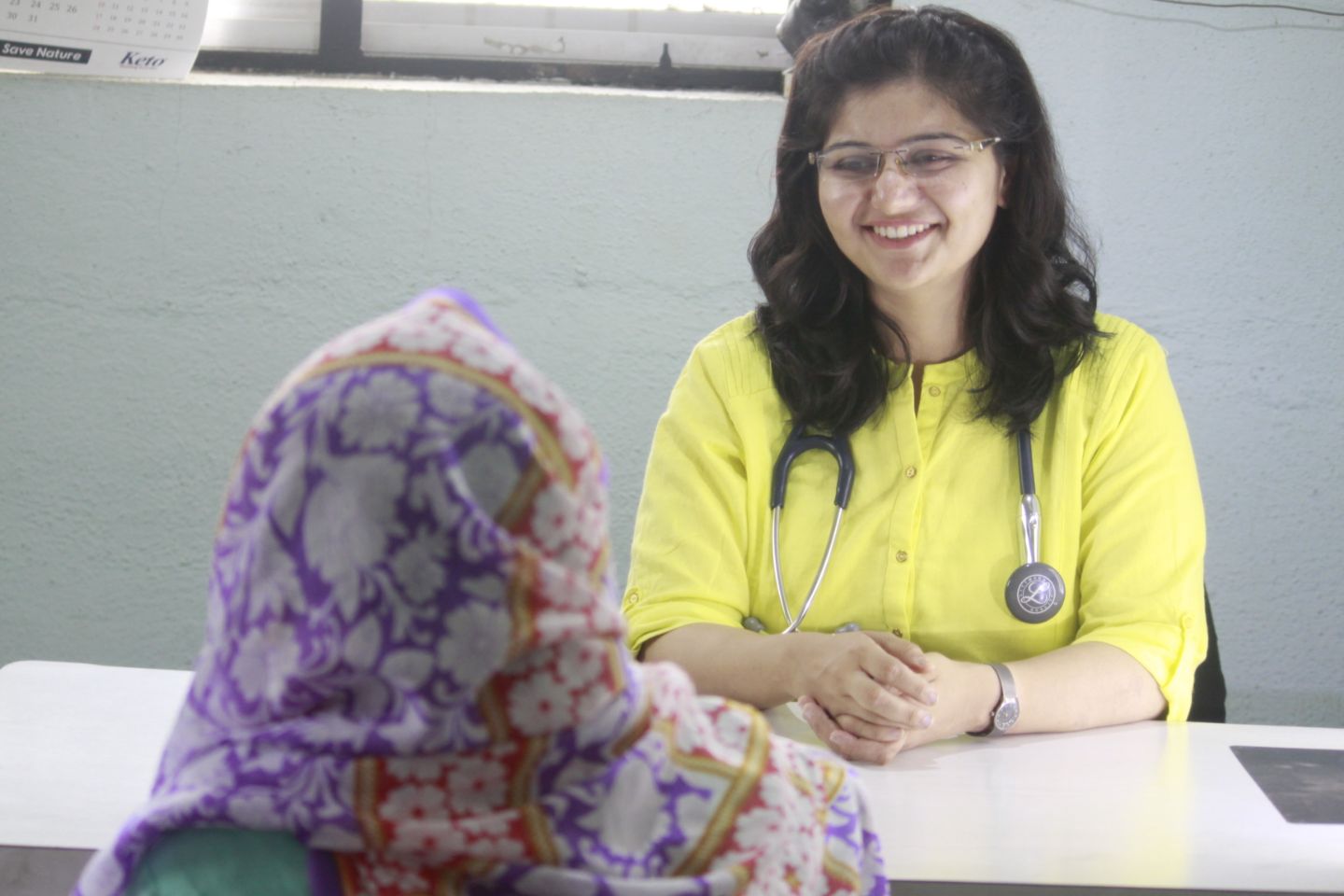 Homoeopathy: the science of healing from within

The unique way of treatment optimises the patient's ability to heal its body, thus making homoeopathy universally applicable to all kinds of diseases.

A homoeopathic doctor has a different way of exploring the patient.

A homoeopathic-practitioner aims at an overall, comprehensive approach towards each one of its patients. An excellent homoeopathic practitioner not only should aim at taking steps in understanding and curing the disease, but also be learning about the patient's lifestyle, thought-processes, and psychological make-up that may affect the medical conditions. Homoeopathic physicians, like any other doctor, ask you about your health history, clinically examine you, and conduct investigations.

Keen to know you

A homoeopath may not only ask you questions about your physical health but also your mental health. There may be psychological treatments first, as homoeopathic doctors believe that it is crucial to know the psychological status of the patient; what is one going through in the personal life, and such aspects that affect the patient's medical conditions. The doctor will take a keen interest in knowing the patient as an individual, including the unique way in which the patient presents its symptoms.

Homoeopathic consultation includes questions about the person's lifestyle, eating habits, sleeping patterns, and approach towards a stressful situation. Considering all these factors, a homoeopath will select the most appropriate medicine that will stimulate the patient's ability to heal itself. This method helps a homoeopath to prescribe the medication in a particular potency. This medicine is either in pills/globules form or dilution in a liquid form.

Is homoeopathy capable of treating every disease?

Homoeopathy applies to all kinds of diseases, all acute as well as chronic conditions that can be treated with other medicines. May it be a simple cough and cold, urinary tract infection, or chronic diseases such as asthma, arthritis, pcod (polycystic ovary disease; affecting one in 10 women), diabetes, and many more.

Following is a list of diseases that homoeopathy can effectively treat:
Infections: acute rhinitis (inflammation of the nose membrane), conjunctivitis, urinary tract infections, gastroenteritis, amoebiasis, and a few more.
Pediatric illnesses: repeated respiratory tract infections, bronchitis, acute and chronic otitis media, and adenoid hypertrophy.
Skin illnesses: urticaria, psoriasis, eczema, warts, and more.
Female-specific disorders: menstrual irregularities, pcod, menopause related complaints, complaints during pregnancy and lactation.
Disease of psychosomatic origin: a migraine, irritable bowel syndrome, and more.

Is there any specific age group? can a child be treated with homoeopathy?

For homoeopathic treatment, there is no specific age limit. You can be of any age and may simultaneously take some other treatment; homoeopathy has suitable solutions for your complaints. These medicines have no restrictions even during pregnancy and lactation whereas other medications may have.

Why should one choose a homoeopathic treatment over other pathies?

Homoeopathic medicines are tested on healthy human beings; repeated trials are conducted, before application in patients. These are safe medicines for patients, including during pregnancy and lactation.

These medicines are pleasant to taste and hence can be used for any generation; from infants to geriatric groups. Oftentimes, they are not costly and affordable to all. They have no side effects, and homoeopathy does not have any habit-forming medicines.

How does one know that the medicine has expired?

One cannot consume the medicine if the globules have changed their colour from white to yellow. If the drug in liquid form has changed its colour or has turned into sediments, it is considered as expired. On purchasing the new medicines, they may have a smell of alcohol as they are freshly medicated. This smell reduces with time, but do not worry the loss of alcohol-smell does not affect the medicine's power to cure a disease. Homoeopathic medicines need to be stored in a cool and dry place away from sunlight.
2
people found this helpful
Asked for female, 29 years old from Hyderabad
Hi. Eat foods rich in antioxidants like citrus fruits, tomatoes, amla, green leafy vegetables, nuts.
1
person found this helpful
Shared yesterday • Featured Tip

Often people think that homeopathy is only about sweet medicine good for minor ailments, but magic of homeopathy goes beyond that, effective in treating asthma, bronchitis, eczema, tonsillitis, acne, renal stones and the list goes so on. Especially great results with children who are often to fed with bitter medicines.
11
people found this helpful
Shared yesterday • Featured Tip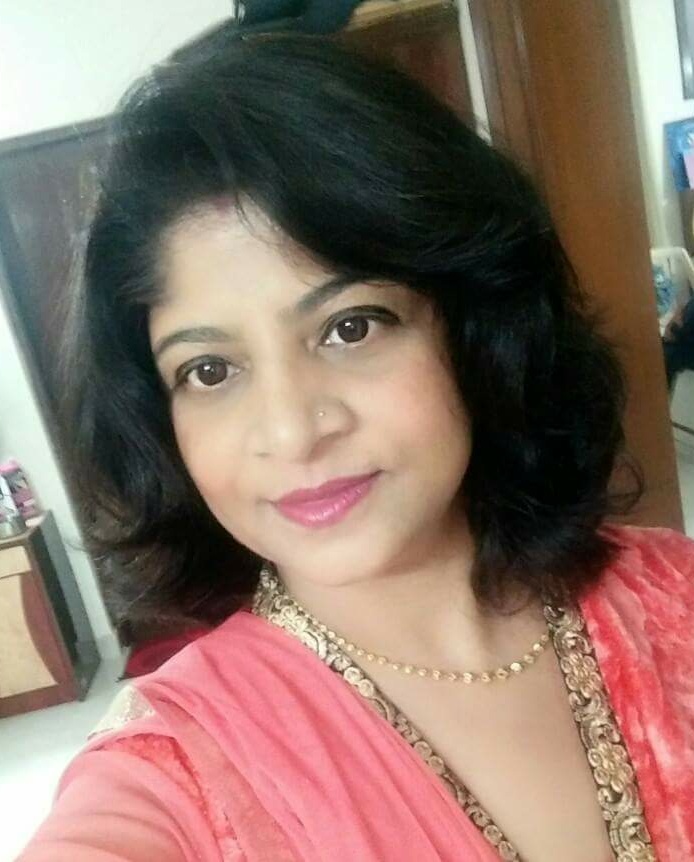 Diploma in Dietetics, Health and Nutrition (DDHN), B.Sc Home Science
Dietitian/Nutritionist, Gurgaon
We are all aware of how certain foods affect our overall health and weight. There are foods that work more than just boosting your metabolism or keeping a check on your blood sugar levels. Some foods can even improve your skin's quality!
Here are some foods you can incorporate in your diet for healthy, glowing skin:
Tomatoes: The chemical that imparts tomato its red colour, lycopene, has amazing benefits for your skin. Lycopene is an antioxidant that can brighten skin and slow down aging. The best way to reap its benefits is to eat tomato-based foods 3-5 times in a week.

Green Tea: Loaded with antioxidants, and acne-fighting powers, the humble green tea can protect your skin like no other. From acne to dull skin to aging, 3 to 5 cups of green tea can keep all that at bay, and give you healthy, glowing skin.

Berries: Berries that are deeply coloured, such as cherries, strawberries and blueberries, are packed with antioxidants, which can counter blemishes and add that coveted glow to your face.

Seafood and Fish: Seafood and fish are rich in omega-3 fatty acids—a source of good fats. Eating good amounts of fats actually slows the process of wrinkling and combats acne problems, and everybody knows these two skin problems are a glowing skin's biggest enemies. You can eat 5 servings of fish in a week to make your skin supple and glow.

Pumpkin Seeds: It's not surprising that pumpkin seeds are called superfoods. These minuscule seeds contain numerous essential minerals like zinc, magnesium, copper, phosphorus, and manganese. They are rich in antioxidants and provide generous quantities of vitamins E and A, and contain essential vitamins including vitamin K and B. It protects your cell membranes, helps maintain collagen, promotes skin renewal, and anti-aging skin care. Enjoy pumpkin seeds on their own as a snack, add them into a homemade trail mix, or sprinkle them on yogurt or oatmeal.

Carrots: Carrots are rich in beta carotene, which prevents cell degeneration. It slows down aging and adds a healthy glow to your skin. Carrots contain vitamin A, which has been found to have beneficial effects on wrinkles, lines and dull skin. You can drink carrot juice, or put them in your salads to get maximum benefits.
In case you have a concern or query you can always consult an expert & get answers to your questions!
1
person found this helpful
Shared yesterday • Featured Tip

MBBS, MD - Dermatology, F.C.P.S.(Dermatology, Venereology & Leprosy), Diploma in Venerology & Dermatology (DVD), DNB (Dermatology)
Many Indians are crazy about fair skin and go to extreme lengths to achieve and maintain a fair complexion. The media bombards you daily with very catchy advertisements of creams, lotions, sunscreens and other unscientific products that claim to make your skin fairer. Do you know that your skin colour is darker for very good evolutionary and biological reasons and that medically speaking, it is good that you do not have very fair skin?
Darker skin is adapted to sunlight and has increased quantity of a pigment called melanin. The more melanin you have, the darker your skin. And the safer you are! Melanin along with other factors, acts as a "natural umbrella" and prevents harmful radiation from entering your skin.
These are just some of the reasons why black skin is safe and beautiful:
You are less prone to sunburns: White skinned individuals often get painful, carrot-red or tomato-red inflamed sunburns on exposure to sunlight. Some individuals also get blistering sunburns requiring aggressive medical treatment to control the reaction. Your darker skin allows you to spend much longer time on the beach and you probably have never ever experienced any blister due to sunlight.
You do not experience photo-ageing: Fine and deep wrinkles, broken blood vessels on the nose and cheeks, freckles, age spots and rough scaly spots called keratosis are commonly seen in white skinned individuals with long term sun exposure. These set of changes are called photo-aging. Because of natural sun protection, your Indian skin remains has less wrinkles and is smoother, even when exposed to the same amount of sunlight.
You are less prone to skin cancers: Without melanin, you can imagine white skin as a transparent covering, which allows harmful UV light to penetrate through into the lower layers of the skin. This radiation causes damage to the DNA and a few cells may mutate to cause skin cancers, some of which are deadly. You are lucky that your "natural umbrella" blocks UV light effectively and cells in different layers of the skin suffer much less damage compared to white-skinned individuals. However, don't forget to see a dermatologist in case you see any new bump, or in case you see any change in(a)symmetry, border, color, diameter or evolution (ABCDE) of any existing moleon your skin.
However, on the flip side, since your skin is effective in shielding you from sunlight, you are also prone to Vitamin D deficiency. Sunlight is required for the production of Vitamin D and darker skinned individuals are more prone to this deficiency. Talk to your dermatologist about this possibility.
Sunscreens were developed to protect against sunburns and skin cancers and you probably do not need them as a routine, unless you work outdoors, on beaches or on mountains. Stay away from skin brightening creams, since many of them contain compounds which permanently damage your skin and organs. Make it a point to consult your dermatologist before putting any medication on your skin. Be proud and be happy that you have dark Indian skin. In case you have a concern or query you can always consult an expert & get answers to your questions!
3
people found this helpful
View All Feed
Near By Clinics