About
We are dedicated to providing you with the personalized, quality health care that you deserve.
...more
We are dedicated to providing you with the personalized, quality health care that you deserve.
More about GNR Multi Speciality Hospital
GNR Multi Speciality Hospital is known for housing experienced General Surgeons. Dr. Deepti Reddy. G, a well-reputed General Surgeon, practices in Hyderabad. Visit this medical health centre for General Surgeons recommended by 99 patients.
Timings
Location
MRK Road, Lothkunta, Alwal, Secunderabad, Landmark: Behind Sathya Petrol Bunk.
Alwal
Hyderabad,
Telangana
-
500010

Get Directions
Doctors in GNR Multi Speciality Hospital
MS - General Surgery, MBBS
General Surgeon
Services
Submit Feedback
Submit a review for GNR Multi Speciality Hospital
Your feedback matters!
Write a Review
Feed
Nothing posted by this doctor yet. Here are some posts by similar doctors.
The way we sit, walk, bend or stand is hugely dependent on one very vital organ of the human body; the spine. The spinal column provides strength and support to your entire framework. It has nerves, muscles, bones and tendons; all of which enhance proper functioning of your body. The human brain sends signals to the nerves in your spinal cord- a mass of nerve fibers and tissues ensconced within the spine- that further prompts every single part of your body to perform minute and notable actions all the same. A spine injury can thus impair your health; in many cases it can even turn out as fatal. Care should be taken to avoid sources of spine shock or injury. If an injury has already been acquired, it should be treated either through exercising or through medical assistance.
A few postures to reap the benefits of a fit spine:-
1. Twist your spine either early in the morning or after a tiring day
Fold one leg while the other leg remains perched on the folded one. If the left leg is folded the left elbow should be rested on your perched right knee and the right palm should be placed on the yoga mat behind your right hip. This posture can be repeated by folding the right leg as well. It increases spine mobility by twisting it to the end of its range sideways. Muscular spine aches can be remedied by following this posture once each day.

2. Do not slouch but sit straight
Some people are in the habit of slouching when they sit or stand. This is an absolutely wrong thing to do if your spine health is of any concern to you. Stretch out your shoulder blades and remain erect while standing and the same should be followed while sitting. Bending one's spine, unless it is necessary, can be very harmful.

3. Stretch your spine in three directions
This exercise is a good way to allay the tension your spine has to undergo every day. Sit with folded legs, intertwine your fingers and stretch your arms upward, in front and at the back to expand your spine to the full.

4. The downward doggy posture can relieve back pain
In this yoga posture, one is expected to stretch his or her legs according to the width of the person's back and stoop forward by placing the palms on a yoga mat. Knees and elbows should not bend.

Sinusitis is an irritation or swelling of the tissue covering the sinuses. Healthy sinuses are loaded with air. But there are times when they get blocked and loaded with fluid. In such cases, germs can develop and cause an infection. Due to this infection, your nose gets heavily blocked along with you sinuses and might make it difficult for you to breathe.
Conditions that can bring about sinus blockage include the following:
Allergic rhinitis (swelling of the lining around the nose)

Little developments or growths in the covering of the nose called nasal polyps

A deviated septum (a shift in the nasal cavity)
Here are some of the ways you can get rid of sinusitis naturally:
Stay Hydrated: Drink a lot of water, soup or broth, along with juices with no added sugar and hot tea. These liquids will disperse bodily fluids and drain it from the disturbed sinuses.

Salt Water Rinse: In case you suffer from sinus infections often, invest in a neti pot. This helpful container makes it simple to hydrate your nasal tract, getting out undesirable bodily fluids and any contaminants you may have breathed, an which may have been caught in the nasal cavity.

Turmeric/Ginger Root: Turmeric root is an excellent fragrant spice found in most Indian and Middle Eastern dishes. Turmeric not only contains the regular calming and anti-inflammatory curcumin, it is also an antioxidant. When it is mixed with hot ginger ale and blended with hot tea, this mixture can remove excess fluid from the clogged nasal sections, ease sinus pressure and make you feel better.

Spicy Food: Spicy ingredients such as mustard, hot peppers, curry, horseradish, and masala in one's food may help in clearing sinuses. In case you like spices, think about including some hot flavours to your food to open your nasal entries.

Apply Warm Packs: You can use a warm pack to keep the nasal tissues damp. Also, fill a round bowl or pot with steaming water and place your face over it with a towel around your head to inhale the steam in. This will open up your sinuses and make an easy path for fluid drainage.

Take a Steam: High temperature water vapour can saturate the sinuses. Sprinkle a couple drops of eucalyptus or menthol in the shower or bath and steam up your bathroom. A hot shower can also relax the bodily fluid as well as the mucus and debris that are stuck inside your nose.

Apple Cider Vinegar: Apple cider vinegar is not only powerful in disposing off sinus issues; it can also be used for different skin and hair issues. What it does essentially for sinus infection is that it clears up the nose so that the bodily fluid can be removed quickly.
MBBS Bachelor of Medicine and Bachelor of Surgery, MS - Orthopaedics, Fellowship In Joint Replacement, Fellowship In Minimal Invasive Subvastus Knee Replacement
Human bones are continuously being removed and formed, which is necessary for its proper maintenance. However, in certain cases, especially with aging, some bones and joints will be worn down to an extent where the body will not be able to reform them. This is especially true in the case of hips, which may become worn due to age or other problems within the body.
Hip replacement surgery:
When this happens, a hip replacement surgery can be performed to replace the original joints with a prosthesis or artificial hip, which is usually made out of metal or a specially formed composite material or even a combination of the two. Along with other parts, it replaces the natural hip with an artificial hip to restore mobility and other related functions.
Benefits of hip replacement surgery:
Lessening hip pain: This is one of the major factors as well as symptoms of requiring hip replacement surgery. Due to the grinding down of the bones, even the slightest movement causes pain and after the surgery and the recovery period, the pain is lessened.
Correction of bone deformity: When the bones grind down and are abnormally reformed, deformities may occur reducing mobility. Artificial hips will ensure that deformities are corrected and resulting problems are thus eliminated.
Return to normal activities: This is possibly one of the primary advantages of this surgery, although it entails a long recovery period. However, most patients can get back to their normal activities and are able to resume a pain free life.
Ability to have painless sleep: Many people who suffer from hip displacements or bone deformities are not able to sleep properly due to pain. After the surgery and the recovery period, they can return to normal functions and habits, thus are able to sleep properly.
Leg strength increase: Many patients tend to have an increase in their leg strength as one side of the hip tends to become very weak due to bone problems before surgery. After surgery and recovery, the same side tends to have an increased strength due to the implant.
In most cases a lifelong solution to hip problems: As the hip replacement prosthesis is made out of metal and if the operation is successful, it usually tends to last till the end of a person's life and this area usually doesn't tend to have problems again.
You might be an elite athlete or just a commoner. There is always a possibility for you to develop back pain while carrying out your daily activities. You might not be aware, but regular activities—like sitting at the computer, running on the treadmill or simply crawling into your bed for a good night's sleep—can affect the health of your spine. You are always at the risk of damaging your spine. These damages lead to back pain. It has been found that faulty postures can cause back pain by causing straining of the back muscles, injuring the tendons and damaging the vertebrae or ligaments. Back pain can be caused due to the overuse of a particular activity or for undertaking a new activity. Besides all these possibilities, most people put the blame on their discs for back pain.
The human spine is composed of 24 bony vertebrae. These are placed one on top of the other. There is a thin intervertebral disc between each vertebrae. These discs look like jam doughnuts. They are made up of a hard outer shell known as the annulus fibrosis. They have a soft, jelly-like inner core known as the nucleus pulposus. They are shock absorbers.
What Happens To The Discs When An Injury Occurs?
The jelly-like softcore in the discs can often get shifted as a result of the accident or injury. Thus, the discs become a reason behind back pain. The pain could be due to the problems with the disc while carrying out tasks like —
Prolonged sitting

Bending

Lifting

Twisting

Pulling
Symptoms Of Disc-Related Pain:
Symptoms tend to vary due to the nature of the injury and the damage caused. However, some common symptoms have been listed below:
Localised back pain

Pain in thighs, lower legs and feet

Tingling sensations

Numbness or muscular weakness
Treatment-
It is best to consult a doctor to know about the treatment needed for back pain related to disc. Initial treatment after detection of the problem includes the following ways:
Intake of non-steroidal anti-inflammatory and pain medication.

Application of heat and ice packs.

Home exercise program as suggested by the doctor.

Practicing of core and lumbar strengthening exercises.
One must stop movements that aggravate the pain and don't take difficult physical activities. You must take adequate rest to set things right.
Do You Need Any Surgery?
It is not always needed for all disc related problems. Most issues with the disc vanish after a week. Surgery is sought only after nonsurgical treatments prove useless. The decision must be taken by a doctor.
Are you unhappy with the results of shaving, waxing or tweezing for removing the unwanted hair from your body? You should opt for laser hair reduction for this purpose, which is considered to be much more effective than the regular methods. Laser hair reduction is a very common cosmetic procedure which is undertaken popularly.
It involves the exposure of your body hair follicles to beams of highly concentrated laser light. The pigments present in your follicles absorb this light, which results in the destruction of the hair.
Benefits of Laser Hair Removal-
Lasers are quite effective in reducing unwanted hair from areas such as the legs, face, arms, underarms and other different body parts. The various benefits of laser hair reduction include the following:
Precision: Lasers can target dark, coarse hairs selectively without causing any damage to the surrounding skin.

Speed: Every pulse of laser takes less than a fraction of a second, during which many hairs are treated together. The laser is capable of treating an area which is the size of a quarter within a second. Areas such as the upper lips take less than one minute to be treated, while large areas may require an hour.

Predictability: The results of laser hair reduction are highly predictable and most people get to have permanent hair loss after undertaking three to seven treatment sessions.
Procedure-
Your hair, which will get treated is usually trimmed to a few millimeters above your skin surface. The laser device is adjusted according to your hair colour, thickness and location.
You will be made to wear proper eye protection, depending on the type of laser being used. The outer layers of your skin are also protected using a cold gel or a cooling device. This helps the laser to penetrate your skin. After this, a full pulse light is exposed to the area concerned. After completion of the process, you will be given ice packs, cold water and anti-inflammatory creams for easing any discomfort you feel.
For a few days after a laser hair reduction session, your treated skin area may look and feel like a sunburn. You need to apply moisturisers for healing. You can wear make-up if the treatment has been undertaken on your skin. The treated hair falls out within the next month. You should wear sunscreen for preventing colour changes on your treated skin area. In people with a dark complexion, blisters are sometimes likely.
MD - Dermatology, Venereology & Leprosy, MBBS Bachelor of Medicine and Bachelor of Surgery
You often consume a much higher amount of sugar than you should actually, as it is widely present in a very high number of foods and beverages. Research suggests that this excessive sugar consumption may ultimately be very harmful for your health - and that it may badly harm your skin. Experts believe that too much intake of sugar can make your skin look wrinkled or dull, and also lead to a host of other skin-related disorders. Here are the ways in which excessive sugar consumption affects your skin:
Causes inflammation: Inflammation, caused by excess sugar intake, can be really damaging for the body - especially because it negatively impacts your immune system, and may lead to frequent breakouts on the skins and increased chances of pimples or warts.
Increases wrinkling: Sugar's inflammatory properties not only lead to breakouts on the skin, but also cause wrinkles. Collagen, which is essential for healthy, supple skin, is broken down by sugar, which makes the skin look dehydrated and dull, also increasing the chances of premature wrinkling.
Causes imbalances in blood sugar level: Excessive sugar consumption causes irregularities in blood sugar levels by initially increasing sugar levels, which then reduces when insulin in released into your cells. It often ends up making you hungry, moody or shaky and increases stress levels leading to dull looking skin.
Leads to occurrence of acne: Increased intake of sugar results in stimulation of hormone levels which raises sebum production and in turn affects growth of skin cells. This may be reason of acne.

B.H.M.S., Homoeoapthy, C.S.D Skin Disease ( Dermatology), Child Health (Pediatric) CCH
What is Psoriasis?
Psoriasis is a common skin disease characterized by thickened patches of inflamed, red skin covered with thick, silvery scales. The elbows and knees are the most common areas affected by psoriasis. It will often appear in the same place on both sides of the body. The patches can range in size from smaller than a dime to larger than a hand.
Description of Psoriasis-
Normally, skin cells mature and shed after about a month. In psoriasis, the cell maturation speeds up, taking only three to four days. Because the lower layer of skin cells divide more rapidly than normal, dead cells accumulate in thicker patches on the skin's outermost layer called the 'Epidermis'.
Forms & Classifications-
Psoriasis occurs in a variety of forms that differ in their intensity, duration, location, shape and pattern of scales. The most common forms are:
Plaque Psoriasis: Plaque psoriasis is the most common form of psoriasis. It is characterized by raised, inflamed, red lesions covered with a silvery-white buildup of dead skin cells (scales). This is found primarily on the Body, elbows, knees, scalp and finger or toe nails.
Guttate Psoriasis: Guttate psoriasis occurs most frequently in children and is characterized by numerous small, red, drop-like scaly macules that develop rapidly over a wide area of skin. This may appear following an infection, most frequently strep throat.
Inverse Psoriasis: Inverse psoriasis occurs in the armpit, under the breast, in skin folds, around the groin, in the cleft between the buttocks and around the genitals. It is usually pink and irritated but lacks the thick scale seen in other forms of psoriasis.
Pustular Psoriasis: Pustular psoriasis is a rare form characterized by small pustules (whitehead-like lesions) found all over the body or confined all over the body or confined to the palms, soles and other isolated areas of the body.
Some dermatologists classify psoriasis as mild, moderate, or severe- Mild psoriasis is considered to be scaling over less than 5-10 percent of the body, moderate psoriasis is considered to be scaling over 10 to 20 percent of the body and severe psoriasis is considered to be scaling more than 20 percent of the body.
In 5 percent of all psoriasis sufferers, arthritis will develop. This condition is called psoriatic arthritis. Arthritis is inflammation of a joint, usually accompanied by pain, swelling and changes in joint structure.
Causes:
The underlying psoriasis cause is unknown; however, it can be genetically inherited or passed from generation to generation. Most researchers agree that the Auto Immunity is somehow mistakenly triggered, which speeds up the growth cycle of skin cells. Psoriasis can be triggered by a number of factors, such as stress, climate changes, streptococcal or HIV infection, superficial wounds, physical illness, or taking certain drugs such as lithium, beta-blockers such as propranolol, quinidine (Heart medication) or antimalarial medications.
Treatment-
Homeopathy is preferred over other methods due to the reason that it does not entail any side effects. Instead of suppressing inflammation like other methods of treatment, it aims to cure the root cause of the disease. Yes, psoriasis can be cured permanently through constitutional Homeopathy treatment but the question is how can a patient know whether eruptions are disappearing for permanently or temporarily?
Permanent Cure takes place as follows:
Cure is taken place from Upward to downwards and Center to periphery. First, the cracks come down with arresting of blood coming out from it. After that, the eruption on scalp comes down, if the scaling is thick it becomes gradually thin and then becomes powdery and with time, the scaling disappears totally. After that, eruptions on face and body come down, and at same time eruptions in hands & legs may increase with itching. Eruptions on elbows reduce, after sometime eruptions near to hands, also reduce. While eruptions on legs itches more. However, eruptions on legs also get disappeared. During the total process of cure, you will feel sleepy, and the bowel movement will be regular, sometimes there may be loose stools as well. The various homeopathic remedies that are used to treat psoriasis: Lycopodium, Sulphur, Pulasatilla, Staphysagria, Graphitis, sepia, Arsenic alb, Natrum mur etc.
Do you ever wish you could start all over and take better care of your skin? A chemical peel could give you that chance. Peels can dramatically reduce lines, wrinkles, acne scars, dark spots, and roughness caused by years of sun.
A chemical peel is a solution applied to the face to remove the outermost layer or layers of skin. It's a technique used to improve the appearance of the skin on the face, neck or hands. A chemical solution is applied to the skin that causes it to exfoliate and eventually peel off. The new skin that grows in its place is softer, smoother and has fewer imperfections. The new skin is also temporarily more sensitive to the sun.
There are three basic types of chemical peels:
Superficial or Lunchtime Peel: Alpha-hydroxy acid or another mild acid is used to penetrate only the outer layer of skin to gently exfoliate it. The treatment is used to improve the appearance of mild skin discoloration and rough skin as well as to refresh the face, neck, chest or hands.
Medium Peel: Glycolic or trichloroacetic acid is applied to penetrate the outer and middle layers of skin to remove damaged skin cells. The treatment is used to improve age spots, fine lines and wrinkles, freckles and moderate skin discoloration.
Deep Peel: Trichloroacetic acid or phenol is applied to deeply penetrate the middle layer of skin to remove damaged skin cells. The treatment removes moderate lines, age spots, freckles and shallow scars. A thorough evaluation by a dermatologic surgeon is imperative before embarking upon a chemical peel.
When is a chemical peel appropriate?
Chemical peels are used to treat a number of conditions including:
1. Pigmentation on face or body
2. Tanning
3. Dyschromias
4. Fine Wrinkles
5. Acne
6. Acne marks and scars
7. Dullness
8. Aging skin
9. Crow's feet
10. Sagging skin
Who should not opt for chemical peels?
Generally, light-haired and fair skinned people are the best candidates for chemical peel. The procedure does not work as well on dark skinned patients. The procedure is not recommended for individuals with infections, active skin disease, cut or broken skin, or sunburns. Other contraindications include patients who are:
1. Nursing or pregnant.
2. Have taken Accutane in last six months.
3. Have psoriasis, eczema, dermatitis or rosacea.
Possible complications
Temporary change in skin color, particularly for women on birth control pills, who subsequently become pregnant or have a history of brownish facial discoloration.
Changes are transient and easy to take care of if taken care properly.
1. Scarring
2. Reactivation of cold sores
3. A variety of chemical treatments can be used to exfoliate and rejuvenate the skin.
Depending on the depth of treatment required, your surgeon may choose one of the following peels:
1. Alpha-hydroxy acid peel (AHA)
2. Trichloroacetic acid peel (TCA)
3. Phenol peel
4. Croton oil peel
Aftercare and recovery
Your dermatologist will discuss how long it will be before you can return to your normal level of activity and work. After surgery, you and your caregiver will receive detailed instructions about your postsurgical care, including information about:
1. Normal symptoms you will experience
2. Potential signs of complications
The skin is an organ and just like all the other organs in your body, it is made up of cells. Since the cells are made up of water, the cells in your skin also need water to function properly. Lack of hydration can cause skin issues such as dry, tight skin which might lead to flaking. Because of constant perspiration, your body loses the vital minerals and salts, the reason why your body needs daily replenishing.
What happens to the skin if you do not drink sufficient water in a day?
Dry skin also has lesser resilience as compared to hydrated or oily skin, which makes it more prone to wrinkling and fine lines. The skin is made up of three layers
The outermost layer, which is known as the 'epidermis'

The layer beneath it is called the 'dermis'
Usually, water loss takes place from the epidermal layer of the skin due to sweating, however, if the cells in the underlying layers are not hydrated enough, the epidermis begins to start feeling rough and loses its elasticity which can lead to degradation of its texture.
Sufficient water intake and skin - the connect
Drinking water also flushes out the dangerous toxins from within your body and your skin, which allows your skin to breathe normally again. With the normal function restored in the skin, the cells do not feel trapped or inadequate, which means they can continue with their normal functions. This helps delay skin aging by adding shine to your skin.
You should be aiming to drink 8 -10 glasses of water each day because a lesser amount can cause dehydration. Dehydration may trick the oil glands in your body into believing that they need to produce more oil which leads to an excess production of oil, thus, increasing the chance of acne.
Also, when your skin is hydrated from inside, it looks plumper and more radiant and can hide signs of aging. However, when witnessed at a histopathological level [when examined under a microscope], the signs of aging are still present but because your skin is hydrated and looks younger, these signs are invisible to the naked eye.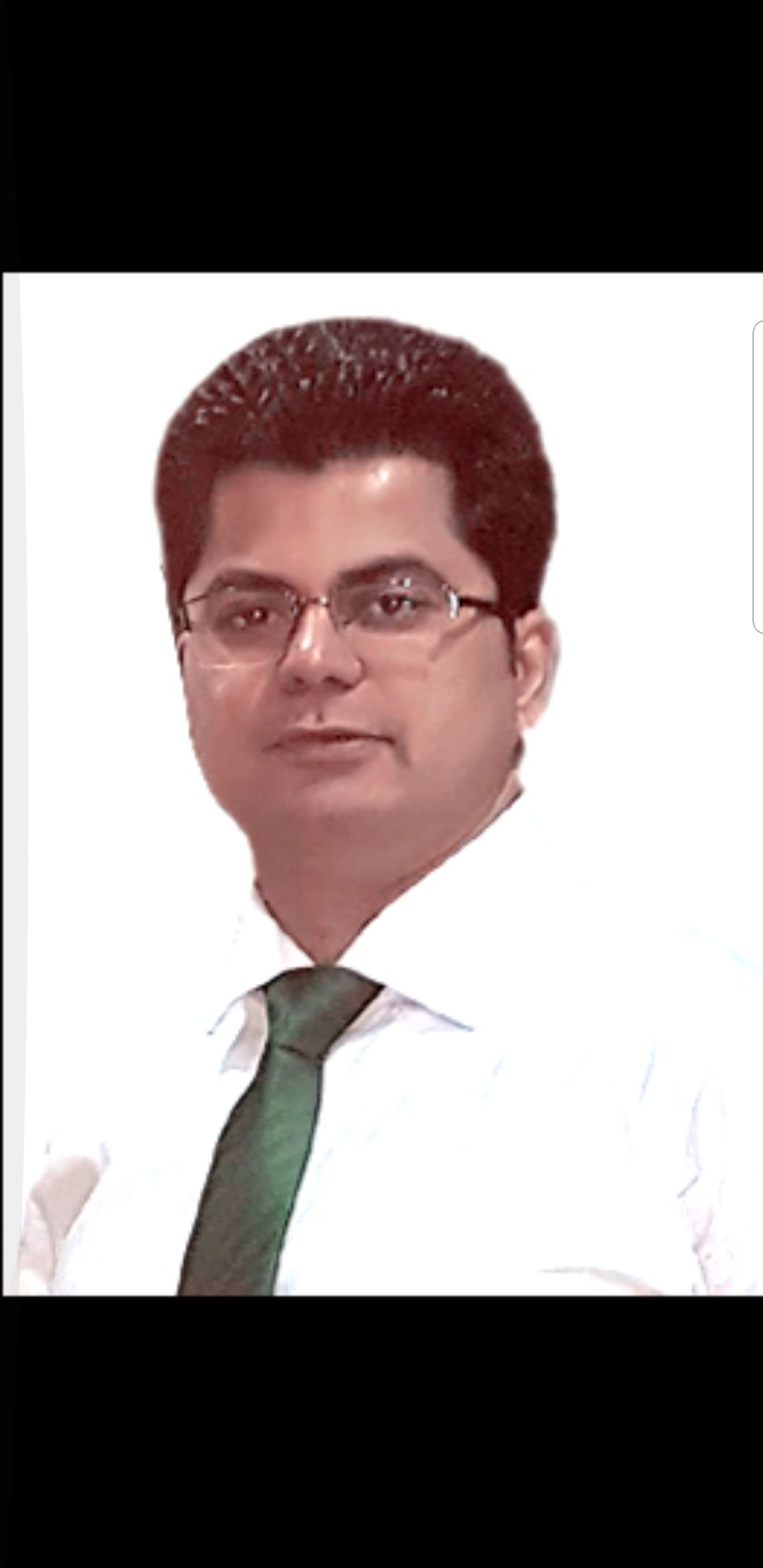 MBBS Bachelor of Medicine and Bachelor of Surgery, MS General Surgery, MCh Plastic Surgery
Cosmetic/Plastic Surgeon, Delhi
Botox is a wrinkle treatment but is used for treating a range of medical conditions. It has been in use for well over 18 years and is considered to be safe when performed under the guidance of a medical practitioner. Apart from aesthetics, a range of other facial, migraine and dermatological problems can be addressed by Botox.
Myth #1
Botox limits facial expression: The primary objective of a Botox treatment is to enhance the look of a person and not the contrary. When administered by a skilled physician, you can still smile and animate like before. Botox in no way affects the sensory nerve. The muscle beneath the point of injection gets relaxed and remains active. The apprehension of limited facial activity is baseless.
Myth #2
Botox travel through your body: This again is a myth. Botox diffuses not more than 1cm into the skin. Due to its localized nature, it does not affect any other parts of the body other than the intended area.
Myth #3
Botox has toxic content: Botox-like any other drug is safe when taken under supervision. Like other drugs, it too gets scanned by the drug regulatory authorities. It is neither dangerous nor contains any toxic substance.
Myth #4
Dermal fillers involve intense pain: Dermal fillers are not as painful as advocated by many people out there. It does have its fair share of discomfort but a medical practitioner always uses a topical anesthetic and other anxiety related medications during the treatment.
Myth #5
Downtime for Botox is fairly long: Botox is known as the afternoon injection for its convenience and easy procedure. Botox procedure has no downtime at all. Doctors often suggest against lying down for a good 2-3 hours after the injection. Dermal fillers might result in minor swelling but there are medicines to counter that too.
Myth #6
Botox is permanent in nature: By far this is the biggest myth of all. Botox shots last for no more than 3 months. For people who take Botox shots regularly, the effect might last a little longer. As soon as Botox is discontinued, the muscles go back to their own position. This phenomenon is known as atrophy.
Myth #7
Dermal fillers and Botox are the same: While people these days use them interchangeably, they are not the same. For instance, Botox lessens the effect of wrinkles by relaxing the facial muscle whereas dermal fillers add volume to the tissue and restores the muscle.
Myth #8
Botox is applied only when Facial lines are visible: This is not necessarily true. If the family of an individual has a history of facial lines, it makes sense to start Botox for facial line prevention. This delays the actual facial line appearance and requires fewer Botox shots going forward.
View All Feed
Near By Clinics