Personal Statement
I believe in health care that is based on a personal commitment to meet patient needs with compassion and care.
...more
I believe in health care that is based on a personal commitment to meet patient needs with compassion and care.
More about Dr. Rajashekar Bogadi
Dr. Rajashekar Bogadi is a homeopath practitioner with a remarkable experience of over 14 years. He completed his Bachelor of Homeopathic Medicine and Surgery from Nagpur College of Homoeopathy in 2002. Besides being a Homeopathic Practitioner, Dr. Rajashekar Bogadi is also an Allergist, an Immunologist, a Dermatologist, a cosmetologist, an Orthopedist and a Psychiatrist. He is a professional member of the Indian Homoeopathic Medical Association. He believes in providing the best health care possible to his patients. During his practice in 14 years he has had many happily satisfied patients. Dr. Rajashekar Bogadi is an ethically strong person and is committed to his profession. Dr. Rajashekar Bogadi is a well known Homeopath in Hyderabad and many people who are looking for a homeopathic solution to their problems refer to him. He deals with patients suffering from different types of allergies, those suffering from skin related issues. He also handles patients who suffer from problems and issues related to their bones and those people who are looking for professional help to improve the appearance of their facial features, skin or hair. You can book a personal appointment with Dr. Rajashekar Bogadi at Surecare Homeopathy in Yousufguda, Hyderabad.
Info
Education
BHMS - Nagpur College Of Homoeopathy - 2002
Awards and Recognitions
VAIDYA RATNA
Professional Memberships
Indian Homoeopathic Medical Association
Location
Book Clinic Appointment with Dr. Rajashekar Bogadi

Plot No.196, 1st Floor, Phase-2, Kamalapuri Colony

,

Hyderabad
Get Directions




+7







Consult Online
Text Consult
Send multiple messages/attachments. Get first response within 6 hours.
7 days validity
•
₹200 online
Consult Now
Phone Consult
Schedule for your preferred date/time
20 minutes call duration
•
₹300 online
Consult Now
Video Consult
Schedule for your preferred date/time
30 minutes call duration
•
₹400 online
Consult Now
Health Packages
45 Days validity
•
Medicines included
₹3000
Services
Submit Feedback
Submit a review for Dr. Rajashekar Bogadi
Your feedback matters!
Write a Review
Patient Review Highlights
"Very helpful"
4 reviews
"Inspiring"
1 review
"knowledgeable"
1 review
Reviews
Monisha Wasu
Aug 21, 2018
Doctor listened very patiently and is very kind.
Kashyapi
Apr 6, 2017
I am so happy that I chose therDR. Rajashekar Bogadi for my treatment as now I am perfectly fine. From quite some time i was suffering from pain, but never gave much importance to it. Hygiene is very important, and I must Surecare Homeopathy was extremely clean. He is not just highly qualified, but has years of experience in handling high risk cases. The Surecare Homeopathy is designed in such a way that every patient feels at ease. Initially the symptoms of diabetes were not that severe but then it became worse. He is very courteous and behaves very aptly with elder patients.
Hemakshi
Aug 29, 2017
Many people gave very positive feedback for this Rajashekar Bogadi. I am so happy with the results of my treatment, that I will surely recommend Rajashekar Bogadi to anyone gladly. Rajashekar Bogadi has in depth knowledge and ensures that he explains the problem in detail. Hygiene is very important, and I must Surecare Homeopathy was extremely clean. i took a treatment to increase height.
Manoj
May 4, 2017
I owe him him a big thanks for making me fine again. It was an amazing experience as everyone in the Surecare Homeopathy is so nice. The guidance Rajashekar Bogadi gave me has helped me immensely with my situation. The waiting area in the Surecare Homeopathy is very comfortable for elderly patients. my problem of difficulty sleeping aggravating. He is very talented and seasoned doctor.
Kamalnayan
Jan 19, 2017
Dr Rajashekar Bogadi is so pleasant to talk to and always ready to answer your doubts. The lab in the Surecare Homeopathy was very clean and well managed. The complete process of headaches treatment was so painless and quick, and i am so relieved that I chose to consult him. Thanks to him for the headaches treatment he gave me has given brilliant results.
Badrinath
Jul 2, 2017
I was suffering from stomach pain for which I chose to consult Dr Rajashekar. He ensures that he listens to his patients. He has in depth knowledge and ensures that he explains the problem in detail. After his treatment, I am much better than before.
Nibodh
Apr 24, 2017
I am so happy that I chose this Dr Bogadi for my treatment as now I am perfectly fine. Even though the problem was not so big, but still the other doctors were not able to help me to lose weight. He is not just friendly, but also is very motivating.
Patoj
May 15, 2017
I am almost my normal self post the treatment to gai weight and for that Dr. Rajashekar Bogadi is the reason. I am really grateful as his gain weight treatment has give me a ray of hope. One of my cousin's referred to Rajashekar Bogadi.
Prateek
Jan 12, 2017
I was having this pimples issue. Dr Bogadi treatment has helped me immensely. The overall atmosphere in the Surecare Homeopathy is very soothing. I am really grateful as his pimples treatment has give me a ray of hope.
Verified
Jan 9, 2019
He gave me proper time and listen carefully to me.
Feed
Mezereum : Thick, leather like crusty eruptions on the scalp with sticky or pus-like discharge. Thick, crusty eruptions discharge of glutinous character,In some cases, pus discharge may be observed along with blood,The discharge is acrid in nature with intolerable itching. On scratching, the itching changes place very often.
3
people found this helpful
Arsenic Album is a top grade Homeopathic medicine for eczema where it is accompanied by asthma.Dry, rough itchy skin burning sensation in eruptions, Cold may worsen the itching and burning. Along with eczema, asthmatic symptoms with marked dyspnoea, suffocative attacks, cough, constriction in air passages is present.
3
people found this helpful
Graphites: In wet eczema, the skin eruptions will ooze moist, sticky fluid, for eczema between fingers and toes oozing glutinous discharge, eczema of eyelids with red margins and scaliness where graphites will show best results.
4
people found this helpful
What is Psoriasis?
Psoriasis is a common skin disease characterized by thickened patches of inflamed, red skin covered with thick, silvery scales. The elbows and knees are the most common areas affected by psoriasis. It will often appear in the same place on both sides of the body. The patches can range in size from smaller than a dime to larger than a hand.
Description of Psoriasis-
Normally, skin cells mature and shed after about a month. In psoriasis, the cell maturation speeds up, taking only three to four days. Because the lower layer of skin cells divide more rapidly than normal, dead cells accumulate in thicker patches on the skin's outermost layer called the 'Epidermis'.
Forms & Classifications-
Psoriasis occurs in a variety of forms that differ in their intensity, duration, location, shape and pattern of scales. The most common forms are:
Plaque Psoriasis: Plaque psoriasis is the most common form of psoriasis. It is characterized by raised, inflamed, red lesions covered with a silvery-white buildup of dead skin cells (scales). This is found primarily on the Body, elbows, knees, scalp and finger or toe nails.
Guttate Psoriasis: Guttate psoriasis occurs most frequently in children and is characterized by numerous small, red, drop-like scaly macules that develop rapidly over a wide area of skin. This may appear following an infection, most frequently strep throat.
Inverse Psoriasis: Inverse psoriasis occurs in the armpit, under the breast, in skin folds, around the groin, in the cleft between the buttocks and around the genitals. It is usually pink and irritated but lacks the thick scale seen in other forms of psoriasis.
Pustular Psoriasis: Pustular psoriasis is a rare form characterized by small pustules (whitehead-like lesions) found all over the body or confined all over the body or confined to the palms, soles and other isolated areas of the body.
Some dermatologists classify psoriasis as mild, moderate, or severe- Mild psoriasis is considered to be scaling over less than 5-10 percent of the body, moderate psoriasis is considered to be scaling over 10 to 20 percent of the body and severe psoriasis is considered to be scaling more than 20 percent of the body.
In 5 percent of all psoriasis sufferers, arthritis will develop. This condition is called psoriatic arthritis. Arthritis is inflammation of a joint, usually accompanied by pain, swelling and changes in joint structure.
Causes:
The underlying psoriasis cause is unknown; however, it can be genetically inherited or passed from generation to generation. Most researchers agree that the Auto Immunity is somehow mistakenly triggered, which speeds up the growth cycle of skin cells. Psoriasis can be triggered by a number of factors, such as stress, climate changes, streptococcal or HIV infection, superficial wounds, physical illness, or taking certain drugs such as lithium, beta-blockers such as propranolol, quinidine (Heart medication) or antimalarial medications.
Treatment-
Homeopathy is preferred over other methods due to the reason that it does not entail any side effects. Instead of suppressing inflammation like other methods of treatment, it aims to cure the root cause of the disease. Yes, psoriasis can be cured permanently through constitutional Homeopathy treatment but the question is how can a patient know whether eruptions are disappearing for permanently or temporarily?
Permanent Cure takes place as follows:
Cure is taken place from Upward to downwards and Center to periphery. First, the cracks come down with arresting of blood coming out from it. After that, the eruption on scalp comes down, if the scaling is thick it becomes gradually thin and then becomes powdery and with time, the scaling disappears totally. After that, eruptions on face and body come down, and at same time eruptions in hands & legs may increase with itching. Eruptions on elbows reduce, after sometime eruptions near to hands, also reduce. While eruptions on legs itches more. However, eruptions on legs also get disappeared. During the total process of cure, you will feel sleepy, and the bowel movement will be regular, sometimes there may be loose stools as well. The various homeopathic remedies that are used to treat psoriasis: Lycopodium, Sulphur, Pulasatilla, Staphysagria, Graphitis, sepia, Arsenic alb, Natrum mur etc. If you wish to discuss about any specific problem, you can consult a homeopath and ask a free question.
3048
people found this helpful
Hyperpigmentation is a medical condition which occurs when an area of the skin becomes much darker in comparison to the rest of the skin tone. This happens due to an excess of a pigment called melanin. Hyper-pigmentation is fairly common and many people have reported this condition at some point in their lives.
Types of Hyperpigmentation
1. Lentigines or Freckled Skin: They are mainly freckles which arise on the skin.
2. Solar Lentigines: Although these are known as age spots, sun spots and liver spots they are caused primarily due to prolonged exposure to the sun.
3. Melasma: This condition mostly seen in pregnant women and is caused due to hormonal changes during pregnancy. Melasma typically manifests as pigmented and patchy areas of discoloration on the face except the eye area.
What causes hyperpigmentation?
Hyper pigmentation can be hereditary i.e. passed on to children from parents
Prolonged exposure to sun.
Picking and poking at the skin can also cause hyper pigmentation.
Medications such as hormone treatments, antibiotics and anti-seizure drugs may result in it as an unwanted side effect.
Skin injuries due to bad forms of acne vulgaris and inflammation.
How Homeopathy Works on Hyperpigmentation?
Homoeopathy considers blemishes or pigmentation as a local expression of a systemic / internal disturbance. Homeopathy believes that skin disorders are a reflection of an internal imbalance and to be treated from within. The homeopathic medicines are selected after a full individualizing examination and case-analysis, which includes the medical history of the patient, physical and mental constitution, genetic predisposition and so on. While choosing homeopathic remedies the cause of pigmentation is evaluated, for example, mental stress, hormonal imbalances, sun exposure, nutritional deficiency, poor immune system and so on.
Homeopathic treatment, which gets to the root of the problem will reinforce the immune system and gradually restore the pigmented spots to the normal skin color. Homeopathic medicines restore the hormonal imbalance and control the excessive production of melanin. Homeopathy will not inhibit the natural process of the skin's melanin production. It will act on melanocytes to produce less melanin naturally thus strengthening the skin cells to stay healthy and remove excessive melanin in the skin. This improves the quality (texture) of skin, blemishes disappear and further discoloration of skin stops.
For fast recovery and to maintain the skin texture and glow homeopaths also use external creams which are purely prepared by homeopathic Mother tincture and low potency's and are very safe and without any side effects.
Homeopathy medicines cure pigmentation from the root cause and assuring the patient of not facing the similar problem in future. Some of the common homeopathic medicines for treating pigmentation are:
Medicines like Lycopodium Clavatum can be consumed if you experience grayish-yellow discolored face with blue circles around the eyes. It can also cure brown spots on the nose and face.
Sepia offincinalis can treat chloasma (Yellow spots on the face and a yellow mark across the upper region of the nose and cheeks). This medicine also treats ailments during pregnancy and is best suited for patients who have dark hair.
Thuja occidentalis should be consumed to treat dry skin with uneven brown spots. People who have waxy faces with dark under eyes should consume this medicine.
Argenticum nitricum can also be consumed if your face looks pale, old and bluish. It is best suited for people who have tense, hard and brown skin with irregular brown blotches.
Cadmium sulphuratum can treat yellow stains on the cheeks and nose. This usually worsens due to prolonged exposure to the wind and sun.
Copaiva offincinalis reduces brown lenticular spots. These spots give a mottled appearance and can itch at times.
Caulophyllum thalictroides can be consumed by women who experience discoloration of the skin due to uterine and menstrual disorders.
Plumbum melallicum usually treat liver spots, hyper pigmentation and reduces the oil content of the face.
These remedies treat discoloration of the face along with liver spots, brown spots and excess oil formation of the face which is accompanied by hyperpigmentation.
However, the correct choice and the resulting relief is a matter of experience and right judgment on the part of the homeopathy doctor. The treatment is decided after thorough case taking of the patient. Thus homeopathic remedies of pigmentation are tailor-made and should be taken after consulting a specialized homeopath.
If you wish to discuss about any specific problem, you can consult the doctor and ask a free question.
3166
people found this helpful
Don't take your medicine with cold water it reduces the absorption.
Don't eat heavy meals after 6 pm
Drink more water in morning less in the evening. Water intake after wake up helps to activate internal organs
A glass of water 30 minims meal helps to digest fast.
A glass of water befor5 bed helps to reduce heart stroke
A glass of water before bath helps to lower the blood pressure
Don't lie down immediately after taking meal.
Beta cyanide is a glucoside present in beet root helpful in breaking the tumours. This is the thing which give purple reddish colour to beets. Eat beets to fight against cancer.
1
person found this helpful
Warm water bath infused with lavender oil drops calms nervous system, improves quality of sleep and reduces anxiety.
5
people found this helpful
1
person found this helpful
View All Feed
Near By Doctors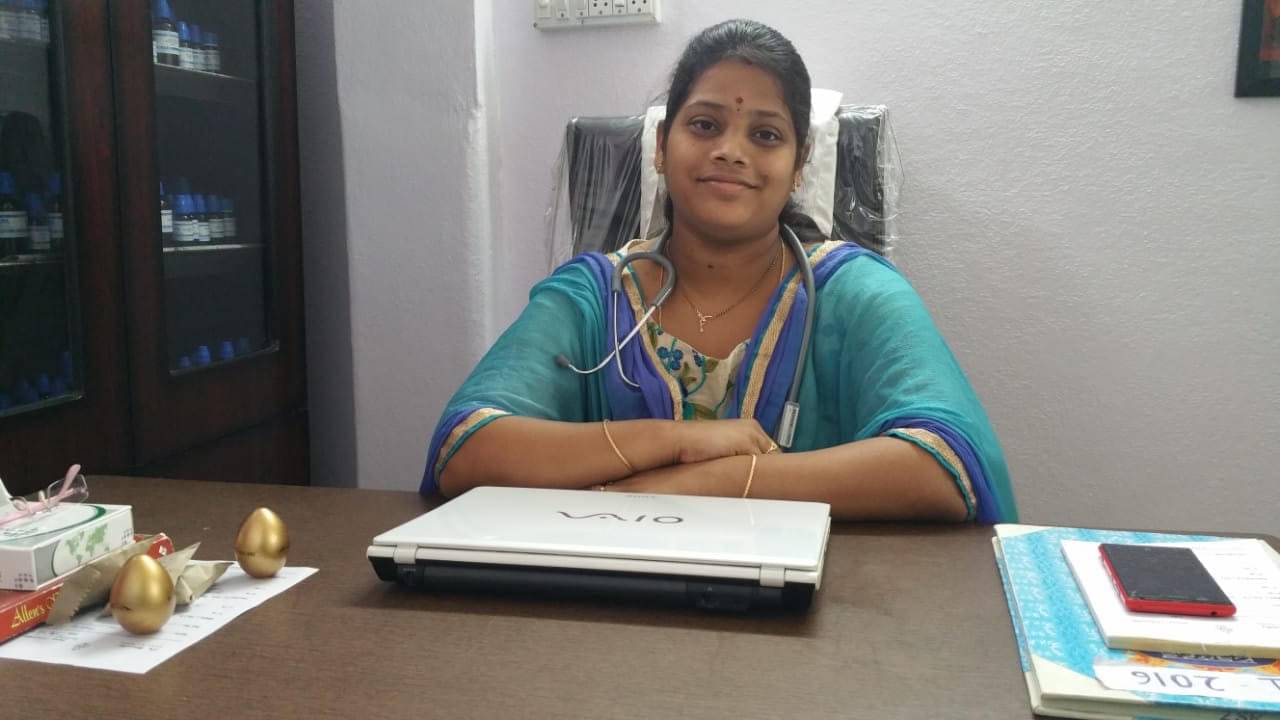 MD - Homeopathy
Homeopath
Book Appointment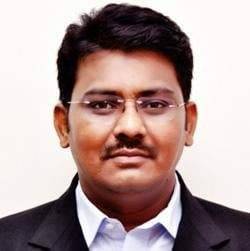 BHMS, MD-Homeopathy
Homeopath
Book Appointment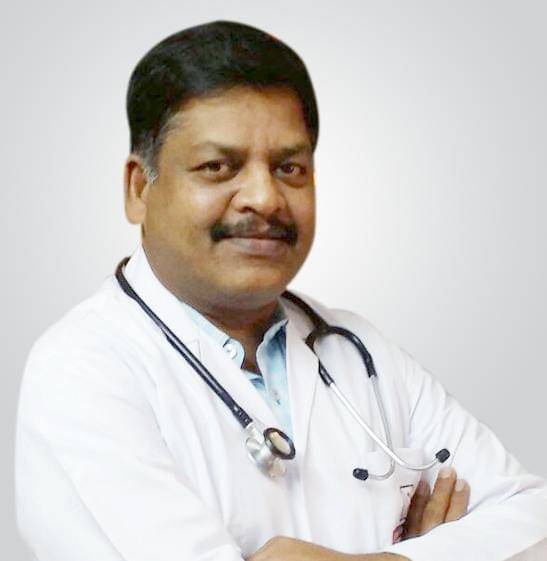 Book Appointment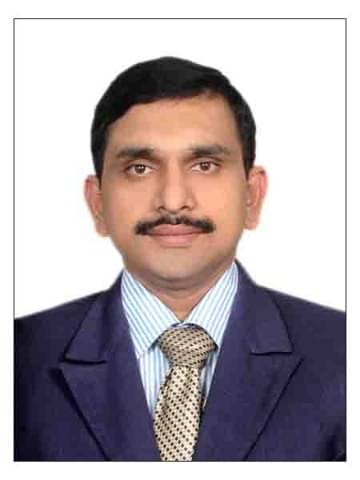 BHMS, MHM (NIMS), MD - Homeopathy, PGDCCR(NIMS), Msc psychology
Homeopath
Book Appointment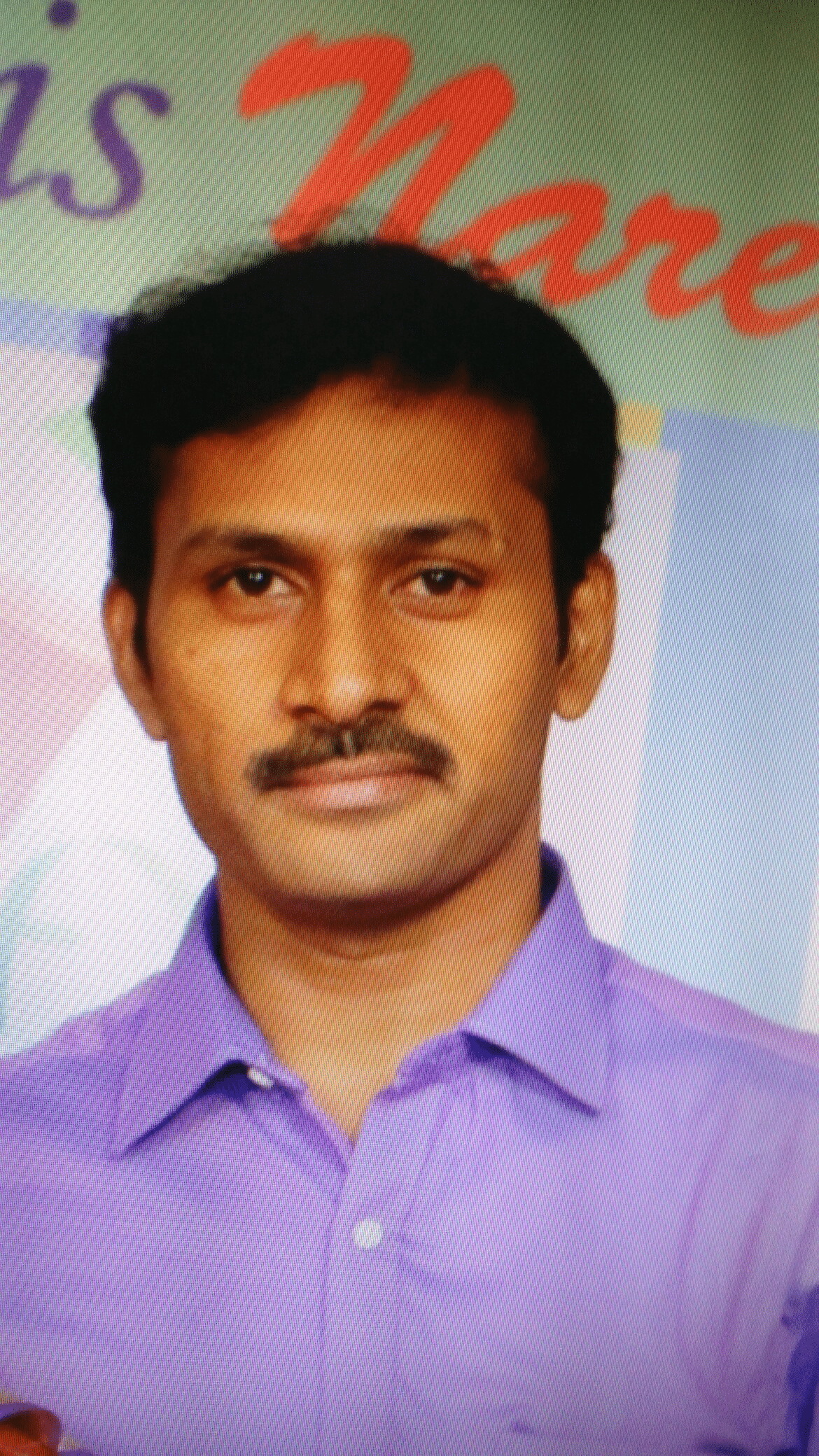 Book Appointment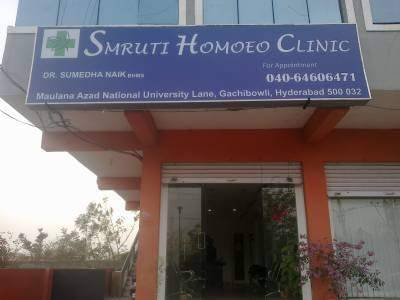 Book Appointment