Personal Statement
Well experienced by working in various carporates. I believe in Health care that is based on a personal committment2meet patient needs vth compassio n care.
...more
Well experienced by working in various carporates. I believe in Health care that is based on a personal committment2meet patient needs vth compassio n care.
More about Dr. A.P. Aparna
Dr. A.P. Aparna is a well renowned and an honorable Homeopath who has had huge experience of over 18 years in the field of Homeopathy. She is also a popular doctor who has had consistent excellent patient reviews along with huge popularity overall. Dr. A.P. Aparna is a highly educated Homeopath who has finished her Bachelors education in BHMS from Dr. A.R.G.H Medical College in the year 1998 and also holds a Masters degree in Psychology from Dr. B.R. Ambedkar University in the year 2013. She is currently in a professional association with Central Council of Homeopathy. You can either reach out to her through email and call or can visit her clinic Sree Homeo Care at Vaishnavi Sree Square, Hyderabad, Telangana. The services and treatments she extends are allergy treatment, acne treatment, gastrointestinal treatment and many more. Apart from that she is also known for treating some rare disorders like vertigo, vitiligo and traumatic brain injury. Her life has been devoted to providing extensive and proficient care and treatment to her patients. She has a reputation as a very responsible, reliable and a trustworthy doctor. So if you want to get a proper treatment and effective results, you must visit her clinic and get the help needed.
Info
Education
M. sc Psychology - Dr.B.R.Ambedkar University - 2012
BHMS - Dr A.R.G.H Medical College - 1999
Professional Memberships
Central Council of Homeopathy
Location
Book Clinic Appointment with Dr. A.P. Aparna

Gachibowli, Near Reliance Trends, Vaishnavi Sree Square Building, 3rd Floor

,

Hyderabad
Get Directions



Consult Online
Text Consult
Send multiple messages/attachments. Get first response within 6 hours.
7 days validity
•
₹300 online
Consult Now
Phone Consult
Schedule for your preferred date/time
30 minutes call duration
•
₹400 online
Consult Now
Video Consult
Schedule for your preferred date/time
30 minutes call duration
•
₹500 online
Consult Now
Health Packages
30 Days validity
•
Medicines included
₹2500
30 Days validity
•
Medicines included
₹2500
30 Days validity
•
Medicines included
₹2500
30 Days validity
•
Medicines included
₹2500
30 Days validity
•
Medicines included
₹2500
30 Days validity
•
Medicines included
₹4000
30 Days validity
•
Medicines included
₹4000
Services
Submit Feedback
Submit a review for Dr. A.P. Aparna
Your feedback matters!
Write a Review
Patient Review Highlights
"Very helpful"
24 reviews
"knowledgeable"
20 reviews
"Professional"
6 reviews
"Caring"
3 reviews
"Prompt"
3 reviews
"Inspiring"
1 review
"Well-reasoned"
3 reviews
"Sensible"
2 reviews
"Helped me impr..."
1 review
"Practical"
1 review
Reviews
Mr. T.K.Mitra
Jun 2, 2015
I am aged 62.My handwriting was very good while in office.I am now a retired person from Govt.job.But since 5 to 6 years my hand is shaking while writing for which handwriting has gone worst.Please advice me how can I get relief from it. Thank you.
Hemendra Kumar Mishra
Sep 19, 2016
I found the answers provided by the Dr. A.P. Aparna to be knowledgeable. Share feedback in your own words...
Dave Cooper
Oct 27, 2016
I found the answers provided by the Dr. A.P. Aparna to be inspiring. thank you mam ! i really appreciate
Verified
Sep 8, 2017
Never seen a doctor spend so much time with a patient. Detailed analysis and shared lots of information.
Padma
Mar 4, 2016
Receiving the patient& understanding the complaints is awesome.Holistic approach to treat is very nice.
Jitesh
Sep 11, 2017
I found the answers provided by the Dr. A.P. Aparna to be knowledgeable. Thank you
Teja
Apr 25, 2017
Dr. A.P. Aparna provides answers that are very helpful. Thank you madam
Kailash
Oct 27, 2016
Dr. A.P. Aparna provides answers that are professional. Thanks mem
Lybrate User
Nov 9, 2016
Very patient in handling even children . . Friendly
Dharani
Sep 15, 2015
The approach of taking H/o is very good & concern.
Arman
Jun 1, 2015
Thank you doctor for your valuable suggestion.
Mubeen Ahmed
May 12, 2015
Good
Feed
if in case of initial state,Cataract is curable with homeo.Need to rake regularly for a while.,with regular check ups to follow up .
1
person found this helpful
Its good to know abt your passion to go something for country. To get Good sleep, Avoid Using any electronic (Screened) Gadgets 2 hrs before you go to bed. Take plenty of water in day. Take 1 cup of hot milk 1 hr or1/2 hr before going to milk. Try to read something whichever your interested firld related books before to sleep, Make this habit daily. &also listen some melodious soft music in night which soothes the mind/Brain Walk daily in night either 1 hr after or 1 hr before food. Last but not least, Do meditation or PRANAYAMA FOR 5-10 min. Just before you go to bed.(On bed itself, Which makes your Brain free from exhaustion, Gives relaxation, by improving good circulation of blood. All the best.
Thyroidal dysfunctioning or Dysharmony is vommon in Many Pregnancy cases, as during that period. Some Harmonal fluctuation will b there. That is called as Gestationsl Hypothyroidism. It will go off after Delivery slowly bbecomes normal over a period of time. But now we can suggest based on your latest report.
What is Low Sex Drive?
Low sex drive, medically known as Hypoactive Sexual Desire Disorder (HSSD), is a condition where you may notice a drop in the urge to have sex or engage in any sort of sexual activity. It is something that everyone may go through at some point in their life. However, if this prolongs, you may be suffering from HSSD and you need treatment for the same. According to statistics, about 15 percent of men and 30 percent of women go through this at some point of time but never pay much heed to it.
What Causes Low Sex Drive?
The factors that contribute to low sex drive may differ in men and women.
Causes In Men
Alcohol and or smoking
Hypothyroidism
Low levels of testosterone
Drugs dealing with depression, blood pressure, etc.
Stress and anxiety related disorders
Lost spark in marriage
Causes In Women
Childbirth
Diabetes
Birth-control pills
Drugs, smoking, alcohol
Hypothyroidism
Drugs for depression, blood pressure and pain
Stress and anxiety
Traumatic incidents in childhood, such as child abuse
Symptoms of Low Libido
Low sex drive happens over a period of time. If it happens over a few days, then it is nothing of great concern. However, if the symptoms persist over a span of few weeks then you may consider treatment. If you notice the following symptoms, then it may be low sex drive:
Sex has become less frequent
Your partner points out your disinterest in sexual activities
You feel too lazy to initiate sex
If you have stopped enjoying sex altogether
Sex is less dynamic and more mechanical
There is change in your pattern of desiring sex
Aversion to sex
No arousal even after sufficient stimulation
How To Treat it with Homeopathy?
Homeopathy helps to treat the underlying disease which may be responsible for low sex drive. There are number of cases in which low sex drive may be present without any other disease in the background. Homeopathy offers promising results in improving low sex drive. It helps in following ways:
Treating the underlying cause
Treatment of Erectile dysfunction
Reducing stress and improving your stress coping system
Replacing your antidepressant and anti-anxiety medicines, whenever possible
Enhancing your moods and stimulating your sex drive
Homeopathy is strongly recommended in the cases of Low sex drive or Loss of Libido. The homeopathy drugs that can be prescribed to you for boosting your libido are:
Lycopodium clavatum
Argentum nitricum or silver nitrate
Turnera diffusa or Damiana
1
person found this helpful
Pregnancy is a major physiological process in a woman's body that increases the level of stress on both your body and immune system. Homeopathy is the most ideal form of medication that enables you to deal with the symptoms and complications of pregnancy. Homeopathic treatment has proven to be effective in treating severe ailments, including morning sickness, headaches, digestive ailments, muscle aches and other discomforts which are common in pregnancy. The usage of Homeopathic medicines during pregnancy is completely safe as it uses small amounts of active ingredients that enhance the natural abilities of your body to heal and cause general improvement.
Homeopathy has been around for many centuries and the medicines are prescribed on the basis of specific symptoms. In general, it is considered absolutely safe to have homeopathic medicines when you are expecting.
Homeopathic medicines are highly diluted and are available in different potency. Generally medicines with potency ranging from 3X to 30X are advised during pregnancy.
They are available in both liquid form (mother tincture) as well as tablet form. Tablets are preferred for pregnant women.
There is no side effect of taking homeopathy medicines and they can be taken along with conventional medicines as well.
Homeopathy does not suppress the symptoms. Rather, it works with the natural immune system to heal the body.
The medicines prescribed are according to specific conditions. So they are more effective in treating problems.
Taking homeopathy during pregnancy will also benefit your child, as they work to improve the entire system.
When compared to the other conventional drugs, Homeopathy has no side effects and is non-addictive, hence safe.
Here are the common homeopathy medications which are used in pregnancy:
Aconite: This remedy calms extreme anxiety which is common in pregnancy
Arnica: This remedy heals the soft tissue damage and reduces swelling and bruising caused during the birth.
Bellis Perennis: This remedy is used when Arnica does not alleviate discomfort and it is considered to work effectively for sores and bruises, easing pelvic pain or abdominal tissue damage.
Caulophyllum: This remedy helps to tone up and strengthen the uterus and prepares the cervix for the birth. It is also used to induce contractions during child birth.
Cimicifuga: It is similar in action to Caulophyllum with a slight difference of producing coordinated contractions while alleviating the anxiety at the same time.
Gelsemium: Works excellently well for dysfunctional labor with failure to progress. This also helps calm anxiety that is felt while anticipating the birth.
Hypericum: This remedy soothes nerve pains which are usually common after a caesarian section or perineal tears and episiotomy.
Kali Carbonicum: It eases the pain of contractions that is mainly felt in the back, especially in case of posterior positioned babies.
Nux Vomica: Eases the contractions which are mainly felt in the back, extending to the buttocks and thighs.
Staphysagria: This enhances the healing process of incisions or lacerated injury. It alleviates mood swings, feelings of anger, resentment, disappointment which are generally felt by the mother post birth.
Homeopathy is a safer during and after child birth.
One of the biggest worries that can be caused by a seemingly harmless thing is that caused by falling of hair or hair loss as it immediately throws up a stark image of a bald pate, which no one wants to have. The very thought of hairfall tends to lower your confidence about your looks. It may even make you a target of jokes. A commonly heard joke in our part of the world is that if one is losing hair, it is an indication that he is becoming rich. In reality, the opposite is more likely to be true. A person with falling hair ends up losing or spending a fortune trying to stop the hair from falling and preserving one's crowning glory. Moreover, there is no dearth of enterprising people out to fleece such patients who are already hassled.
Causes of Hairfall or Baldness
The causes of excessive hairfall can vary from person to person as there are various possible reasons for this phenomenon.
Deficiency in one's diet where one does not get adequate levels of the required minerals and vitamins can be one prominent cause. Micronutrients like Zinc, Selenium and Iron are important for the normal growth of hair and any deficiency in these can cause hairfall.
The absence of good health or the presence of some or the other illness can also cause the hairfall to increase.
In males, the most common cause is the androgenic baldness or the male pattern baldness. This variety of baldness is present only in males and tends to run in families. It occurs due to the presence of excess of testosterone, which results in increased hair growth all over the body but the hair on the head falls out.
Fungal infections of the scalp can also cause baldness in patches. Other localised infections of the scalp can also cause hairfall.
Hairfall can occur in females just after pregnancy or after delivery. This has to do with the changes in the hormones that occur during these phases.
Role of Homeopathy in Curing Hairfall
Homeopathy is very effective in treating hair fall or baldness or alopecia. As mentioned earlier, when we say baldness, we do not mean the male pattern baldness or the androgenic baldness. In such cases, we can only reduce the hairfall. But in other cases, the homeopathic medicines for hair fall not only treat the symptoms i.e. the hairfall but also cure the systemic problems that are the root cause of the hairfall. In case the bald spots are happening due to fungal infections, the homeopathic medicines eradicate the fungus completely and the hair grow back on their own completely naturally.
Homeopathic Medicines For Hair Fall or Baldness or Alopecia
Homeopathic medicines like Acid Flour, Phosphorus, Lycopodium, Thuja and Silicea have been very effective in treating hair loss. It is very important to study the patient in great detail and find the exact cause of the problem and treat the root cause. Sometimes, there may be some hidden stress in the mind of the patient which may have caused this hairfall and it also needs to be treated accordingly if we want a permanent cure to the problem. Given below are the 5 best Homeopathic medicines for hair fall or baldness-
Acid Flour – best homeopathic medicine for baldness in spots
Thuja – best remedy for hair fall with dandruff
Lycopodium – best medicine for hair fall after delivery
Silicea – best treatment for baldness with constipation
Phosphorus- best medicine for hair falling out in handfuls
These medicines are very effective in treating hair fall or baldness. The only thing is that the symptoms of the patient should be matched carefully with the right homeopathic medicine. In a lot of cases, some different medicine might be required based on the symptoms of the patient.
View All Feed
Near By Doctors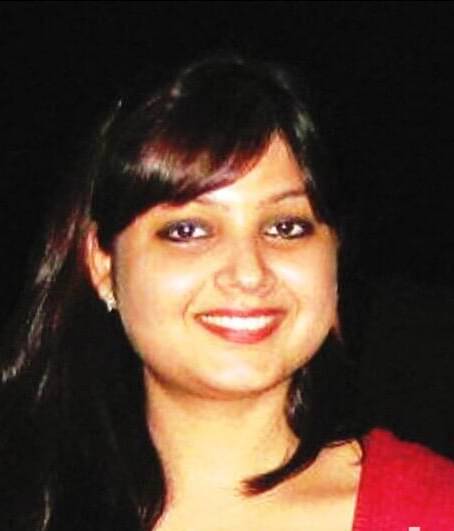 BHMS, P.G.Hom.London, Fellowship In Medical Cosmetology Germany
Homeopath
Book Appointment

Diploma In Gastroenterology, Diploma In Dermatology, BHMS
Homeopath
Book Appointment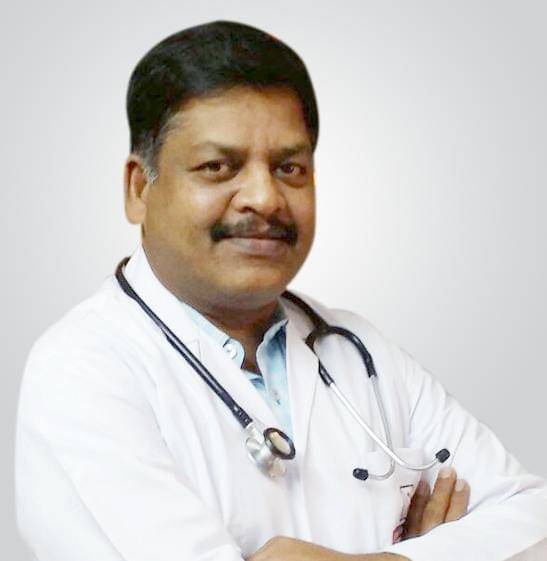 Book Appointment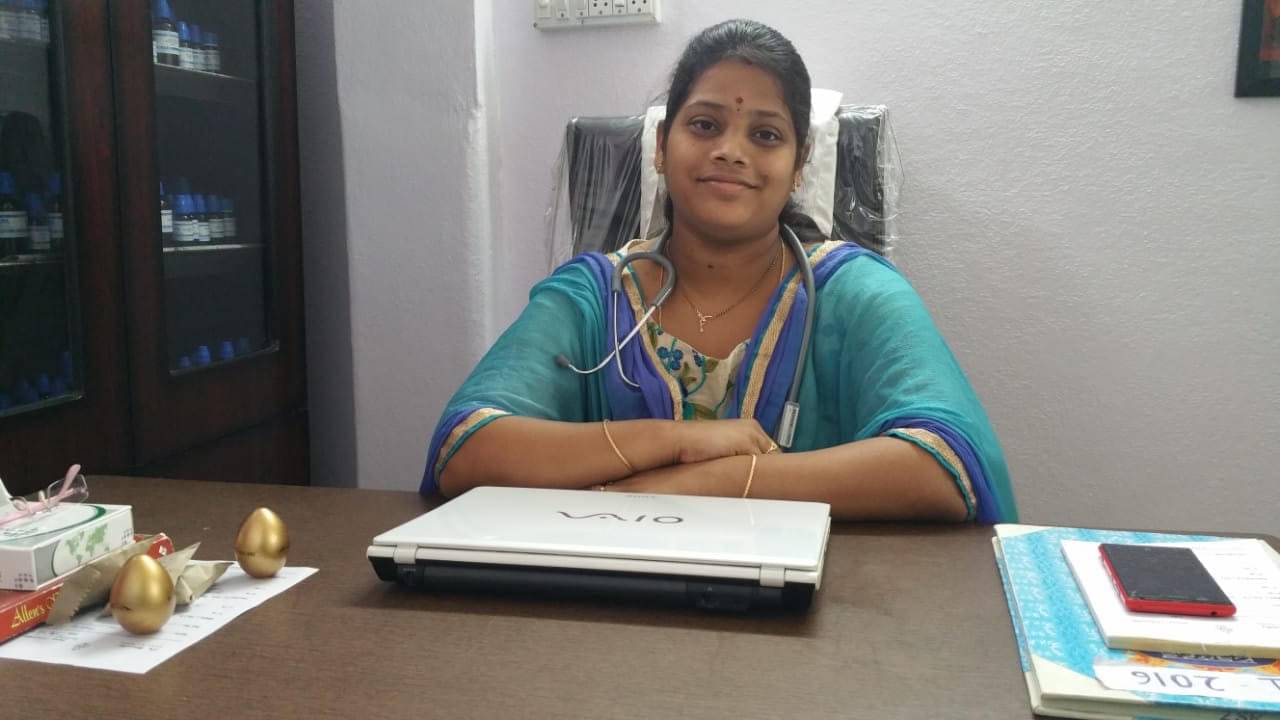 MD - Homeopathy
Homeopath
Book Appointment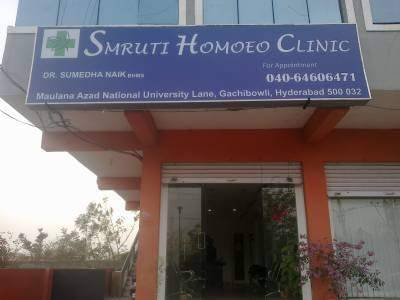 Book Appointment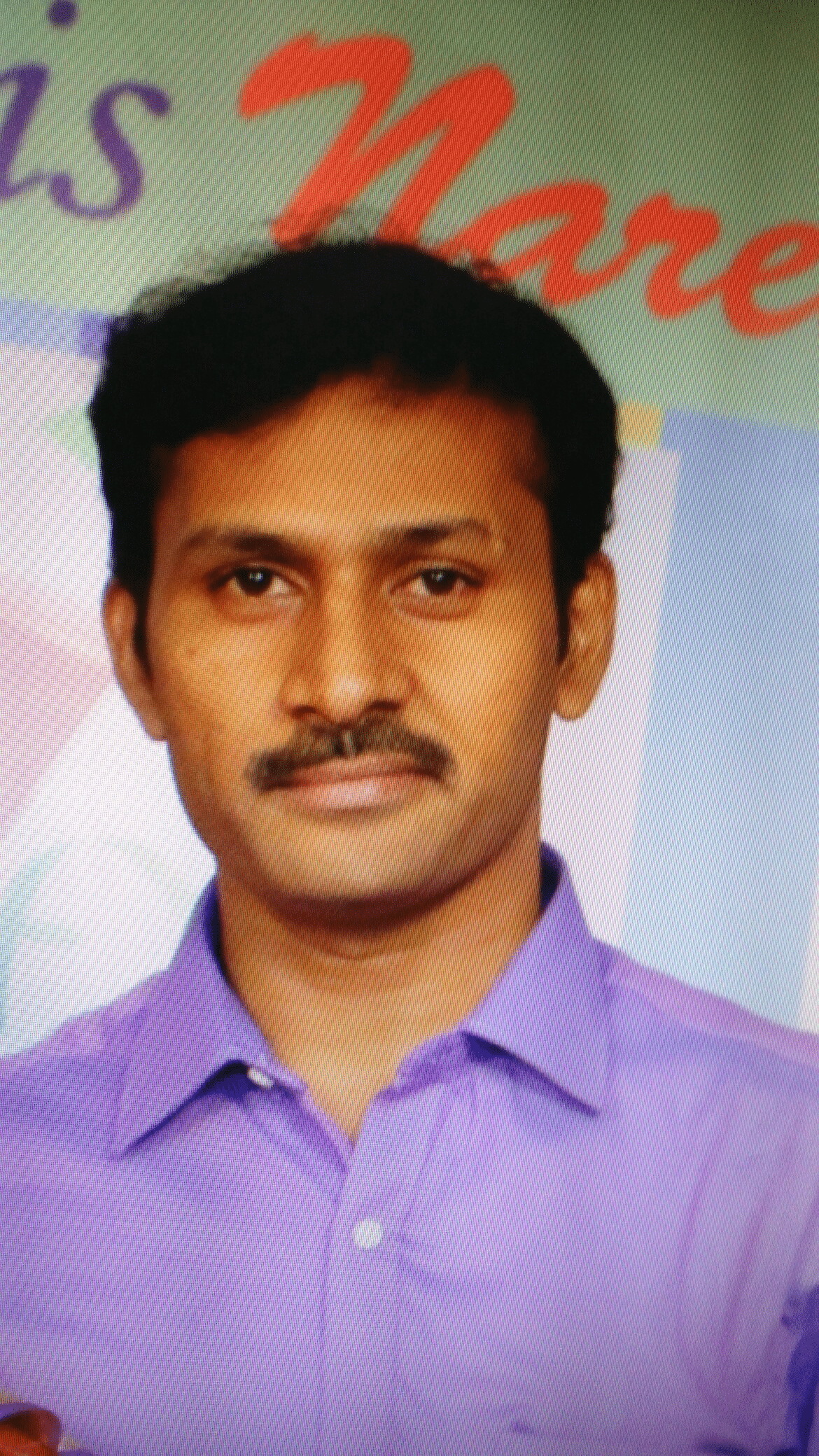 Book Appointment