About
Our entire team is dedicated to providing you with the personalized, gentle care that you deserve. All our staff is dedicated to your comfort and prompt attention as well.
...more
Our entire team is dedicated to providing you with the personalized, gentle care that you deserve. All our staff is dedicated to your comfort and prompt attention as well.
More about Supraja Hospital
Supraja Hospital is known for housing experienced Orthopedists. Dr. Uday J Bhaskar, a well-reputed Orthopedist, practices in Hyderabad. Visit this medical health centre for Orthopedists recommended by 73 patients.
Timings
MON-SAT
10:00 AM - 01:00 PM
06:00 PM - 08:00 PM
Location
Nagole
Hyderabad,
Andhra Pradesh
-
500068

Get Directions
Doctor in Supraja Hospital
Diploma in Orthopaedics
Orthopedist
10:00 AM - 01:00 PM
06:00 PM - 08:00 PM
Services
Submit Feedback
Submit a review for Supraja Hospital
Your feedback matters!
Write a Review
Feed
Nothing posted by this doctor yet. Here are some posts by similar doctors.

Ph. D. Nutrition, Master in Food Science and Nutrition, Bachelor's of Nutrition and Dietetics
Dietitian/Nutritionist, Nashik
Hello mam, this problem is because his digestive system is weak. To improve his digestive health you include following foods in his daily diet: 1. Yogurt contains prebiotics and probiotics which promote good bacteria growth in the gastrointestinal tract. 2. Water keeps you hydrated, aids in digestion. 3. Fruits and vegetables are high in fiber. Apples, beans or fruits with skin aid in healthy digestion, and berries and tomatoes contain antioxidants. Parents can most effectively get their kids to eat fruits and vegetables by modeling behavior and being creative. 4. Paired snacks like carrots and ranch or apples and peanut butter help kids feel full and energized from fat and protein. 5. Low-fat cheeses are a good source of calcium if a child cannot tolerate milk. Cheese is naturally lower in lactose. If you want a detailed diet plan for your child please contact through Lybrate.
Back pain is one the most common problems that you are most likely to experience, given the rigors of the modern day lifestyle. Back pain is usually characterized by a mild to severe pain in your lower back area. Some of the causes of back pain can be:
An accident or an injury
Heavy lifting
Stress and Depression
Bad posture
Homeopathy, with its plethora of medicines, serves as a better alternative as compared to its allopathic counterpart in curing back pain permanently, both acute as well as chronic. Homeopathic remedies are completely natural remedies without any side effect whatsoever.
Here are some basic homeopathic remedies for back pain:
Arnica: If the cause of your back pain is an injury, Arnica can be one of the best homeopathic medicines. In this sort of a pain, you experience stiffness and soreness at the back of your muscles.
Bryonia: If your backache worsens with movement, Bryonia can help to cure this problem. You experience a stiff and tearing pain which worsens in humid and hot conditions. Try not to lie on a soft surface if you experience this sort of a pain. Proper rest with this medicine is suggested.
Kali Carb: Kali carb is best in treating low back pain, especially in females after a delivery. This medicine caters to the sort of a pain which renders a great amount of weakness to your back muscles.
Mag Phos: It is one of the best homeopathic remedies if you experience a sort of a pain, which is relieved by external application of heat. Pain, both of acute and chronic stages, can be cured by this medicine.
Rhus tox: If your pain gets worse with movement, Rhus-tox is one of the most potent homeopathic remedies which can treat the issue. This sort of a pain causes stiffness in the back and at times, gets aggravated when you are resting.
Bellis Per: This homeopathic wonder takes care of pain which is chronic, or which has been left untreated since a long time. Any surgical related back pain problem can also be remedied by this medicine.
Even though some of the medications are mentioned here, it is better to take proper advice from your homeopathic practitioner, as the dosage and frequency must be decided by your doctor only based on the symptoms and your medical history.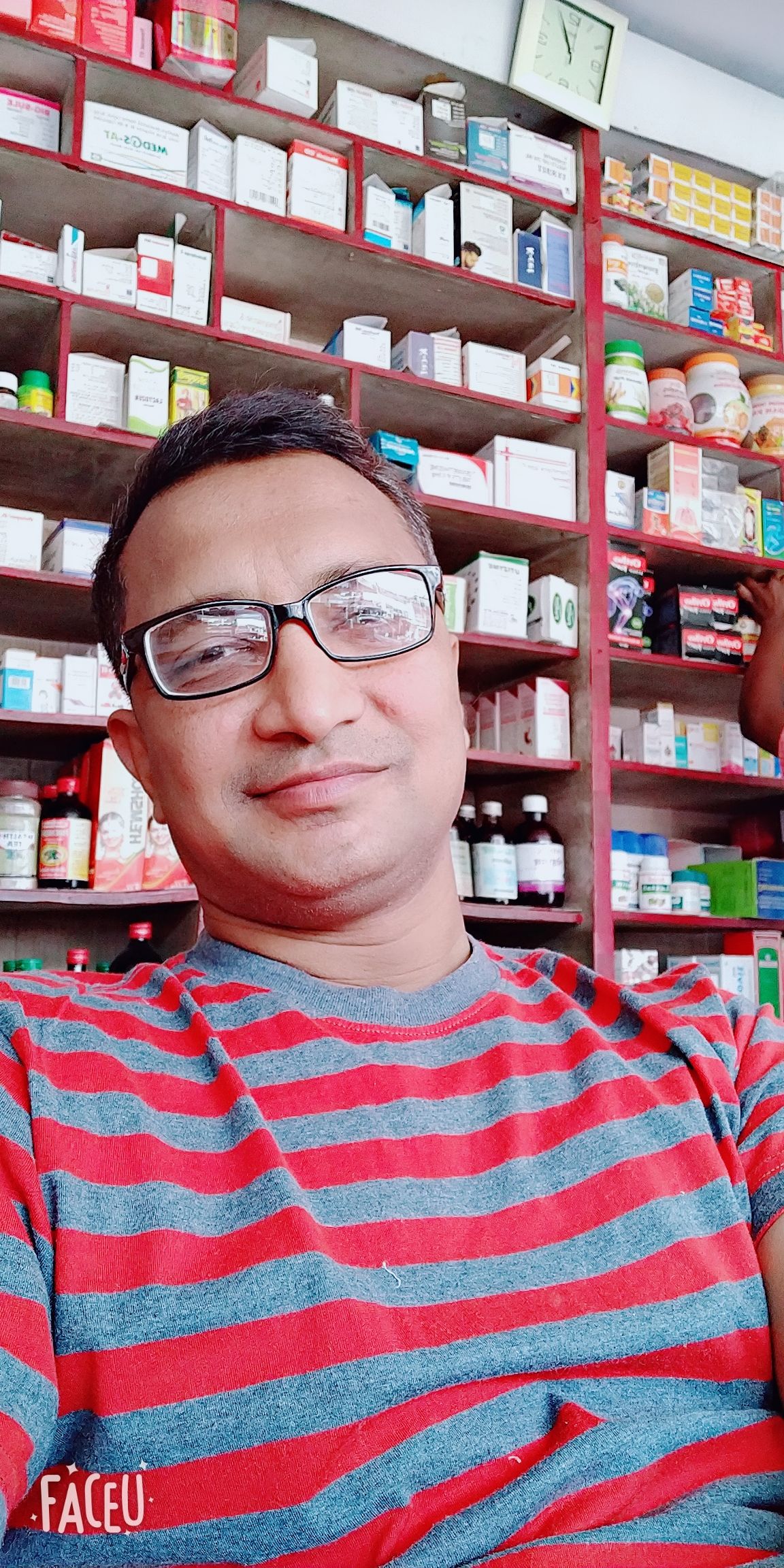 RMP ,PHARMACYST, NATUROPATHIST,,PATIENT COUNCILAR
Alternative Medicine Specialist,
Do use" rice" rest, ice, compression, and elevation (rice) are good for knee pain caused by a minor injury or an arthritis flare. Give your knee some rest, apply ice to reduce swelling, wear a compressive bandage, and keep your knee elevated.
1
person found this helpful

MBBS, MD , FIPM (Fellow in Interventional Pain Management)
Anesthesiologist, Ahmedabad
Arthritis is a very painful disease. It restricts you from doing a lot of the activities you would love to engage in.
However, there are steps you could take to reduce the chances of it happening to you. Here are some of them:
1. Take Omega-3 fatty acids
Research proves that the regular consumption of Omega-3 fatty acids, present in fish, result in decreased risks of rheumatoid arthritis. Omega-3 fatty acids are also found in foods such as olive oil and walnuts.
2. Take Vitamins and olive oil
Vitamins are crucial, especially A, C and D. Vitamin A can be found in carrots. Vitamin D can yet again be found in fish while Vitamin C can be found in strawberries, mangoes, pineapples and oranges. Olive oil is also useful because it contains polyphenols which reduce the chances of developing arthritis.
3. Eat ginger and broccoli
Ginger and broccoli are two of the most therapeutic foods for various reasons and the chances of getting arthritis are also proven to reduce due to these foods.
4. Avoid injury
Although this is very hard to do sometimes, avoiding injuries do reduce your chances of getting arthritis.
5. Control your weight
This is very important, especially for your knees. It has been proven by researchers at Johns Hopkins University that if you are 10 kg overweight, then 30 to 60 extra kilograms of weight fall on your knees.
6. Exercise
Strengthening your muscles around your joint decrease the pressure on the joint. If there is less pressure on the joint, then the chances of arthritis are reduced. The best way to decrease pressure on the joint and strengthen your muscles is to exercise.
Fibromyalgia is a condition characterised by extreme muscle pain that is followed by weakness, fatigue and issue with the state of mind. It is believed that fibromyalgia causes painful sensations by affecting the way your mind forms pain signals.
Indications now and then start after a physical injury, surgery, disease or critical mental anxiety. In different cases, side effects progressively show after some time with no single occasion that triggers it.
Here are some coping methods you can use to help yourself live well with fibromyalgia:
Minimize stress and tension in your life. Stress may play an essential part in activating fibromyalgia side effects and its symptoms. Many individuals with fibromyalgia tend to feel on the edge, anxious, and inactive around the time when the side effects fibromyalgia flare up.

Exclude yourself from unpleasant circumstances. People tend to amplify issues, making them appear to be far more prominent than they are. When you think of something to be a last chance situation, despite the fact that in reality, it is not, your body responds as though you are at risk. Work at treating your feelings as problems come by.

Make worksite adjustments. To continue working full-time, you should stay rationally and physically ready to handle your employment obligations. To keep away from stress and tension, you may need to give additional time during the day to complete your personal needs and sort out your problems. Converse with your manager and work out a timetable that allows you to manage your time.

Coordination. Coordination is important with an unending condition like fibromyalgia. Transparent conversations diminish the problems amongst you and your companion, family, friends and colleagues.

Figure out how to say no. Failing to say no to excessively numerous requests will make you overburdened. That will add to your anxiety level. To help yourself say 'no' to a convincing companion, consider the circumstance before you reply and also think about the time you will be saving.

Keep a diary. Writing in a diary consistently can turn into a great channel for analyzing yourself and your situation. A few people can also figure out when their fibromyalgia symptoms started. That can help them see how and when the symptoms began.

Take a hot shower. Take a hot shower, a hot tub bath, or a steam bath. To begin with, it will help you to unwind the muscles that are tense. It will also decrease the pain and make your muscles more flexible and effortless to move.

Exercise frequently. As per physiotherapists, exercising routinely is vital to get rid of fibromyalgia. In light of the pain, delicate muscles, continuous weakness, and stiffness felt by individuals with fibromyalgia, many have turned out to be physically unfit. Hence, all of the above-mentioned treatments are very important in order to stay fit.
Ayurveda is an ancient healing technique that is very effective for today's lifestyle ailments. For many people, low backache can be quite a pain. While strong pills and capsules may give you temporary relief they do not address the core issue and have a number of side effects. Ayurveda, on the other hand, addresses the trigger to the backache and has no side effects. Intrigued; take a look at these ayurvedic techniques to cure low back pain.
Cut out on spices:
We may think it unrelated, but low back pain is often accompanied by indigestion. Spinal cord nerves connect to back muscles and digestive organs. Hence, a small change in your diet can have a great impact on your health. Spicy food aggravates the digestive system and has a drying effect on the body. By cutting back on spices and oil, the digestive system can work better and there will be less stress on the nerves connecting the spinal cord and back muscles and thus lesser backaches.
Warm your body:
According to ayurveda, back pains are caused by an increase in vata dosha or the amount of air and ether elements in the body. Warming the body can help lower these levels. Apply a heat pack to the back as a way of keeping the external body surface warm. Additionally, add warm food to your diet. This opens out any blockages in your digestive system and in turn reduces low back pain.
Padahastasana:
Ayurveda is very closely linked to yoga. Padahastasana is a yoga asana which addresses lower back pain by opening up the digestive channels and allowing the vata dosha to flow easily through the body. To practice, this asana stand with your legs together and lift your arms straight above your head while inhaling. As you exhale, bend forward from the hips while keeping your back and legs straight. Try and touch your toes. Hold the position for as long as possible and come back to the starting position while inhaling.
Anuloma Viloma:
Anuloma Viloma is a breathing exercise that balances the vata dosha. This is a technique that involves breathing from alternate nostrils. To begin, close the right nostril with your thumb and inhale through the left nostril. Close both nostrils and hold your breath for a few seconds. Then, release through the left nostril. Repeat this process, starting from the left nostril.
The core principle of ayurveda is to listen to your body's messages. These techniques will help you become more tuned to your body's needs and keep you free from backaches.
View All Feed
Near By Clinics

4.4
(

112

ratings)
Nagole, Hyderabad,
Hyderabad
View Clinic