About
We like to think that we are an extraordinary practice that is all about you - your potential, your comfort, your health, and your individuality. You are important to us and we strive to ...
...more
We like to think that we are an extraordinary practice that is all about you - your potential, your comfort, your health, and your individuality. You are important to us and we strive to help you in every and any way that we can.
More about Aware Global Hospital
Aware Global Hospital is known for housing experienced Cardiologists. Dr. Malinda Swami, a well-reputed Cardiologist, practices in Hyderabad. Visit this medical health centre for Cardiologists recommended by 108 patients.
Timings
Location
LB Nagar, Sagar Road, Landmark: Beside Aware College Of Nursing & Engineering, Hyderabad
Narsingi
Hyderabad,
Andhra Pradesh

Get Directions
Doctor in Aware Global Hospital
Services
Submit Feedback
Submit a review for Aware Global Hospital
Your feedback matters!
Write a Review
Feed
Nothing posted by this doctor yet. Here are some posts by similar doctors.
With recent lifestyle changes, more and more people, younger in age, are falling prey to heart attacks. While some silently suffer the attack during their sleep and never wake up, others have symptoms which they dismiss as acidity or muscular pain and ignore them. There are multiple media programs that are trying to create awareness about how to identify a heart attack. If done at the right time, there is a good chance that the person can be saved.
What is a Heart Attack?
The blood vessels gradually narrow, reducing the blood flow to the target organs. This reduces the efficiency of the target organ, and if this happens to be the heart, it is known as a heart attack. The area that should ideally receive blood does not, leading to its "death." If the damage is not severe, it can be reversed. However, if this attack happens in one of the critical areas of the heart, it can even be fatal.
Symptoms To Watch For: Very few attacks happen suddenly. Most start slowly and progress, and if identified on time, a life can be saved. The episode takes about an hour, and if you are well-versed with the symptoms, it could help identify the condition correctly and save a life. Most people use antacids and muscle relaxants to ease the situation, which does provide immediate relief, but not a proper cure.
When you suspect a person of having a heart attack, check for these signs. Very often, a heart attack is detectable and can be managed with timely intervention.
4
people found this helpful
May be this is gas/ acidity. But I need details of case. Do this 1. Don't overeat 2. Don't take tea empty stomach. Eat something like a banana (if you are not diabetic) or any seasonal fruit or soaked almonds and a glass of water first thing in the morning (within 10 mins of waking up). No only biscuits or rusk will not do. 3. Take your breakfast every day. Don't skip it. 4. Have light meals every 2 hours (in addition to your breakfast, lunch n dinner) e.g. Nariyal paani, chaach, a handful of dry fruits, a handful of peanuts, any fresh n seasonal fruit, a cup of curd/milk etc 5. Finish your dinner at least 2 hours before going to sleep. 6. Maintain active life style. This is most important n non negotiable part 7. Avoid fast foods, spicy n fried foods, carbonated beverages 8. Take a lot of green vegetables n fruit. 9. Drink lot of water. 10. Curd is good for u. 11. Everyday preferably sleep on same time for more details you can consult me.
1
person found this helpful
Try to relax yourself -- exercise. Exercise is one of the most important things you can do to combat stress. Take a few minutes to breathe in and out in slow, deep breaths. Reduce your caffeine intake. Write it down. Chew gum. Spend time with friends and family. Laugh. Massage. Eat a healthy diet. Pursue one hobbywalk in nature meditation. Yoga for details you can consult me.
Hi, homeopathic treatment can help you with all the symptoms of BP and sugar,and for ear stuffiness can use mullein ear drops but only constitutional homeopathic medicine will give you permanent solution so need details consult with me in private window thankyou
1
person found this helpful
A brain stroke can affect anyone at any point of time when the supply of blood to the brain is interrupted. It can threaten major physical functions and can prove to be fatally dangerous at times. The brain stem which is placed right above the spinal cord controls the breathing, heartbeat and levels of blood pressure. It is also in charge of controlling some elementary functions such as swallowing, hearing, speech and eye movements.

What are the different types of strokes?
There are three main kinds of stroke - ischemic strokes, hemorrhagic strokes and transient ischemic attacks. The most common type of brain stroke is the ischemic stroke is caused by narrowing or blocking of arteries to the brain, which prevents the proper supply of blood to the brain. Sometimes it so happens that the blood clot that has formed elsewhere in the body have travelled via the blood vessels and has been trapped in the blood vessel which provides blood to the brain. When the supply of blood to a part of the brain is hindered, the tissue in that area dies off owing to lack of oxygen. The other variant of brain stroke is termed as hemorrhagic stroke is caused when the blood vessels in and around the brain burst or leak. Strokes need to be diagnosed and treated as quickly as possible in order to minimize brain damage. Remembering the F.A.S.T. acronym can help with recognizing the onset of stroke (Face, Arms, Speed, Time - explained below).
What are the common symptoms of a brain stroke?
The symptoms of the brain stroke are largely dependent on the area of the brain that has been affected. It can interfere with normal functioning, such as breathing and talking and other functions which human beings can perform without thinking such as eye movements or swallowing. Since all the signals from the brain as well as other parts of the body traverse through the brain stem, the interruption of blood flow often leads to numbness or paralysis in different parts of the body.
Who is likely to have a stroke?
Anyone is at a risk of developing brain stroke although ageing is directly proportional to the risk of having a stroke. Not only that an individual with a family history of brain stroke or transient ischemic attack is at a higher risk of developing stroke. People who have aged over 65 accounts for about 33 percent of all brain strokes. It is important to point here that individuals with high blood pressure, high blood sugar, cholesterol, cancer, autoimmune diseases and some blood disorders are at a higher risk of developing brain stroke.
There are a few factors which can increase the risk of developing stroke beyond any control. But there are certain lifestyle choices as well which aids in controlling the chances of being affected by stroke. It is crucial to refrain from long-term hormone replacement therapies as well as birth control pills, smoking, lack of physical activity, excessive use of alcohol and drug addiction. A brain stroke is a life-threatening medical condition, and when an individual has symptoms that resemble that of stroke, it is crucial to seek immediate medical help.
Treatment for stroke
Treatment depends on the type of stroke.
Ischemic strokes can be treated with 'clot-busting' drugs.
Hemorrhagic strokes can be treated with surgery to repair or block blood vessel weaknesses.
The most effective way to prevent strokes is through maintaining a healthy lifestyle.
What is TPA?
TPA is a thrombolytic or a "Clot Buster" drug. This clot buster is used to break-up the clot that is causing a blockage or disruption in the flow of blood to the brain and helps restore the blood flow to the area of the brain. It is given by intravenous (IV). This can be given only within 4.5 hrs of the onset of symptoms
Time is brain
Remember Every second Loss means brain cells die.
Rush to the nearest Stroke Centre whenever you experience such symptoms.
U can save the brain cells dying if you reach within 4.5 hrs by the CLOT BUSTER.
Endovascular procedures
Another treatment option is an endovascular procedure* called mechanical thrombectomy, strongly recommended, in which trained doctors try removing a large blood clot by sending a wired-caged device called a stent retriever, to the site of the blocked blood vessel in the brain
Stroke prevention
The good news is that 80 percent of all strokes are preventable. It starts with managing key risk factors, including
High blood pressure,
Cigarette smoking,
Physical inactivity.
More than half of all strokes are caused by uncontrolled hypertension or high blood pressure, making it the most important risk factor to control.
Rehabilitation
The best way to get better after a stroke is to start stroke rehabilitation ("rehab"). In stroke rehab, a team of health professionals works with you to regain skills you lost as the result of a stroke.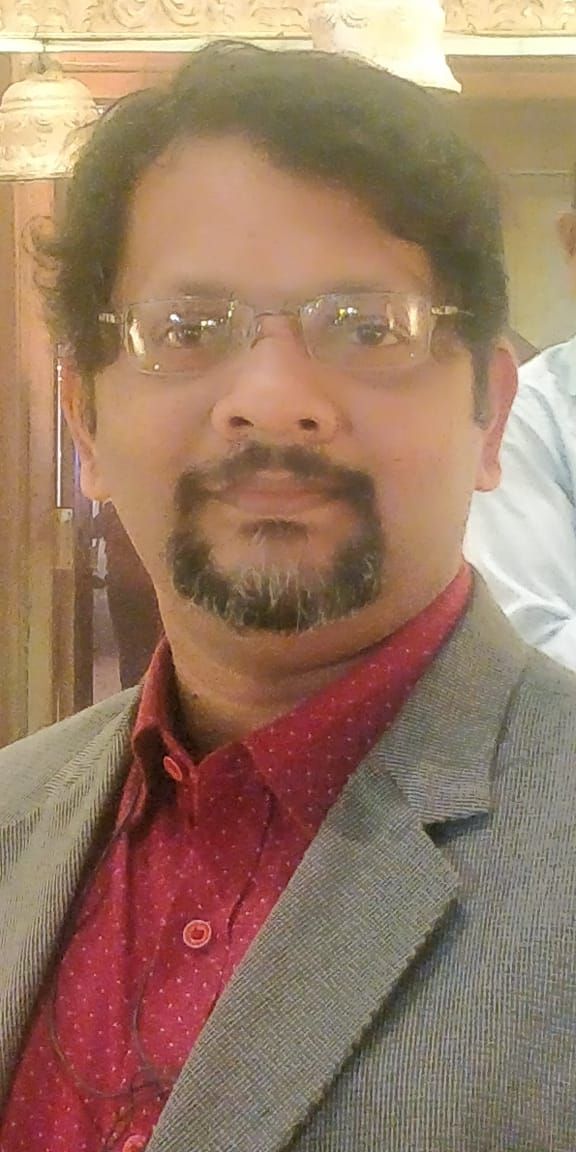 Post Graduate Diploma In Diabetology PGDD, Programa De Residência Médica Em Endocrinologia E Metabologia, CCGP, Post Doctoral Fellowship in Diabetology, MD - Diabetology, MD General Physician , KIMS NMU
Since blood is part of the cardiovascular system, and diabetes is a condition in which the level of glucose in the blood is higher than normal, then is certainly some relationship between the two.
Diabetes and cardiovascular system diseases has been recognized to be closely related to each other due to the so-called insulin resistance syndrome or metabolic syndrome. Some examples of the commonly diagnosed cardiovascular disease are coronary heart disease, stroke, high blood pressure and other heart conditions.
Diabetes is considered a major risk factor in cardiovascular diseases. Other factors that contribute to the possibility of acquiring cardiovascular diseases in diabetic patients include hypertension, smoking, and dyslipidemia.
How Diabetes Causes Cardiovascular Problems?
Hypertension: Hypertension in diabetes is considered a major contributor to the increase in mortality from cardiovascular diseases. Diabetic patients, especially those with Type 2, need to always have their blood pressure checked every visit to the doctor. Self-monitoring at home is also a must to maintain and control the rise of blood pressure. The American Diabetes Association recommends a target blood pressure of not more than 130/85 mm Hg to maintain a good level of blood pressure.
Arteriosclerosis and Atherosclerosis: Arteriosclerosis is the stiffening or hardening of the artery walls while Atherosclerosis is the narrowing of the artery because of plaque build-up. Atherosclerosis is a form of hardening of the blood vessels/arteries, caused by fatty deposits and local tissue reaction in the walls of the arteries. Diabetes is a documented high risk factor for the development of both Atherosclerosis, Arteriosclerosis. Heart disease and stroke, arising mainly from the effects of atherosclerosis, account for 65 percent of deaths among diabetics.
Hyperglycemia: Hyperglycemia means high (hyper) glucose (gly) in the blood (emia). Your body needs glucose to properly function. Your cells rely on glucose for energy. Hyperglycemia is a defining characteristic of diabetes, when the blood glucose level is too high because the body isn't properly using or doesn't make the hormone insulin. There is a growing recognition that diabetes belongs to a special category of risk factors because it markedly increases risk of CVD. This increase is partly the result of the pernicious effects of persistent hyperglycemia on the vasculature and partly due to the coexistence of other metabolic risk factors.
Smoking: Smoking has been determined dangerous to our health. Studies show that smoking indeed increase risk of premature death and cardiovascular disease in diabetic patients.
Atrial Fibrillation: Atrial Fibrillation means an irregular and rapid heart rate which can increase the risk of stroke, heart failure and other cardiac issues. Individuals with diabetes are at an increased risk of developing atrial fibrillation. This risk is higher among patients with a longer duration of treated diabetes and poorer glycemic control.
Individuals with insulin resistance or diabetes in combination with one or more of these risk factors are at even greater risk of heart disease or stroke. However, by managing their risk factors, patients with diabetes may avoid or delay the development of heart and blood vessel disease. Your health care provider will do periodic testing to assess whether you have developed any of these risk factors associated with cardiovascular disease.
1
person found this helpful
Feeling of light headedness after cough is an indication of cough syncope. Usually an indication of long term respiratory disease. I suggest you antiallergic drugs like levocetrizine for cough. Also to wear a mask to prevent allergic episodes. Stress could be the trigger factor for light headedness. So make sure to deal with it. Do not be hasty .be calm. If possible do breating exercises in morning. Your tingling could be due to cervival spondyltis. So make sure to do an x ray neck n consult an orthopedics. Also repeat your thyroid profile n serum testosterone for low energy level.
1
person found this helpful
•there are exercises a man can carry out to reduce the effects of ed. The best way to treat erectile dysfunction without medication is by strengthening the pelvic floor muscles with kegel exercises. These are often associated with women looking to strengthen their pelvic area during pregnancy, but they can be effective for men looking to regain full function of the penis. Firstly, find the pelvic floor muscles. You can achieve this by stopping mid-stream two or three times the next time you urinate. The muscles you can feel working during this process are the pelvic floor muscles, and they will be the focus of kegel exercises. One kegel exercise consists of tightening and holding these muscles for 5 seconds and then releasing them. Try to do between 10 and 20 repetitions each day. This may not be possible when you first start doing the exercises. However, they should become easier over time. You should be able to notice an improvement after 6 weeks. Make sure you are breathing naturally throughout this process and avoid pushing down as if you are forcing urination. Instead, bring the muscles together in a squeezing motion. Aerobic exercise, such a jog or even a brisk walk, can also help the blood to circulate better and can help improve ed in men who have circulation issues.
View All Feed
Near By Clinics