Personal Statement
I pride myself in attending local and statewide seminars to stay current with the latest techniques, and treatment planning.
...more
I pride myself in attending local and statewide seminars to stay current with the latest techniques, and treatment planning.
More about Dr. Vineet Chadha
Doctor Vineet Chadha is a well renowned ENT specialist or Otolaryngologist in Gurgaon. He completed his MBBS in 2007, in the Dr. SN Medical College at Jodhpur. He then went on to obtain his ENT Masters from SMS Medical College in the year 2011 in Jaipur.
He is a successful otolaryngologist and has 10 years of experience in his field. Dr. Chadha is an expert in procedures such as reconstructive middle ear surgery, nasal endoscopy, treatment for Obstructive Sleep Apnea, cochlear implants, fitting patient's hearing aid, treating laryngeal cancer and treatment for sinus disorder.
Dr. Chadha is now an ENT consultant at the Fortis Memorial Research Institute in Gurgaon. From 3 pm up to 7 pm, every Monday to Friday, he is available at the clinic. On Wednesdays and Saturdays from five to nine in the evening, patients can also visit him at the 3 Senses ENT & Dental Clinic in Gurgaon.
Info
Education
MBBS - Dr SN Medical College, Jodhpur - 2007
MS - ENT - SMS Medical College, Jaipur - 2011
Awards and Recognitions
Member of Temporal Bone Workshop Organizing Committee of 32nd RAJAOICON
Dr KR Lodha Award for ENT PG Quiz Competition at 31st RAJ AOICON
Location
Book Clinic Appointment with Dr. Vineet Chadha

House No. 1293, Landmark : Opposite Ajanta Public School, Sector 31

,

Gurgaon
Get Directions





Sector - 44, Opposite HUDA City Centre

,

Gurgaon
Get Directions

Consult Online
Text Consult
Send multiple messages/attachments. Get first response within 6 hours.
7 days validity
•
₹300 online
Consult Now
Phone Consult
Schedule for your preferred date/time
10 minutes call duration
•
₹350 online
Consult Now
Video Consult
Schedule for your preferred date/time
10 minutes call duration
•
₹500 online
Consult Now
Services
Submit Feedback
Submit a review for Dr. Vineet Chadha
Your feedback matters!
Write a Review
Patient Review Highlights
"Very helpful"
4 reviews
"knowledgeable"
2 reviews
"Caring"
1 review
"Professional"
2 reviews
"Practical"
2 reviews
Reviews
Kanu
May 12, 2017
I was diagnosed with deviated septum. Fortis Memorial Research Institute can handle all types of emergency cases. I am so much benefitted with herdeviated septum treatment, that i am perfectly fine now. Thanks to him that the treatment he gave me has given brilliant results. Vineet Chadha has so much knowledge that for everything my family takes herreference. I was amazed that otherdoctors before him were not able to even diagnose my problem, but Vineet Chadha did it immediately and started the deviated septum treatment for it.
Praneeth
Aug 20, 2017
I was having snoring problem, but the symptoms were not very visible.I am so happy that I chose Dr Vineet for my treatment as now I am perfectly fine. He is a very practical doctor. The best thing about him is that he prescribes limited no. of medicines. I must say the hygiene was maintained very nicely in the Fortis Institute.
Chiman
Aug 27, 2017
I was shocked to experience the symptoms of snoring. Our family physician personally recommended Dr Vineet. During the treatment, he supported me a lot. He ensures that she listens to his patients. He definitely is aware about the latest and advanced ways to treat serious cases.
Anureet
Aug 1, 2017
The polysomnography was increasing day by day. He is very professional and is a really patient listener. All the staff members were very helpful. Vineet Chadha has expert knowledge in the field. I owe him him a big thanks for making me fine again.
Jagan
Aug 26, 2017
I was suffering from tonsils due to which I was not able to eat properly. I consulted Dr Vineet who is an ENT specialist. His treatment suited me the best. Within one week, I am completely cured from the problem.
Vaibhav Yadav
Jan 21, 2018
Awesome. Haven't seen a doctor who spends this much time with patient and listens to each and every problem. Really very very impressed. Please keep it up.
Feed
Shared 8 months ago • Featured Tip
Neck cancer refers to the formation of cancer cells in the throat or neck region of your body. Neck cancer is commonly seen in people above sixty years of age .But people above forty can also have the chances of getting neck cancer. Though the symptoms of neck cancer can vary from one person to the other,
Some of the common symptoms are stated as follows:
Neck cancer affects the voice box, so a change in your voice can be noticed.
Weight loss is also a symptom for neck cancer.
A person suffering from neck cancer can also suffer from dysphagia or difficulty in swallowing.
Sore throat in some cases can be considered as a symptom of neck cancer
Bleeding from mouth or through your nose is also a common symptom for neck cancer.
Ear pain in some cases is a symptom of neck cancer.
Coughing persistently is also regarded as a symptom of neck cancer.
Sometimes a lump in the neck is also noticed and it is usually painless.
Some people also encounter breathing problem.
In some cases a swelling of the neck, jaw or eyes can also be noticed.
Neck cancer involves certain risk factors too. Neck cancer can be treated in many ways. The following are few treatments available for neck cancer:
Surgery: Your doctor can conduct a surgery for removing the tumors from your neck region. The doctor may decide to do either a microsurgery or laser treatment or endoscopy.
Chemotherapy: If the tumor spreads to other regions or is large in size, then your doctor may recommend chemotherapy.
Radiation: It is used to destroy the malignant cells. It is usually conducted after removing the tumor.
These three are the common treatments followed by doctors. Your doctor may also take help of other treatments like administering drugs to control the growth of cancer cells. But, sometimes treatments fail to work if the process of metastasis starts. So you should not ignore it, as soon as you encounter any of the symptoms stated above, visiting an oncologist is highly recommended.
2
people found this helpful
Shared 10 months ago • Featured Tip
Just like there are exercises to lose weight, there are simple exercises, which you can do to stop your snoring completely. Snoring is a common condition and it generally takes place more in men than women. It mostly affects individuals who are overweight and the condition gets worsened with age. Though it is not a serious condition, it has to be dealt as it affects the sleep of your sleeping partner. The main cause of snoring is an improper flow of air through the mouth or nose.
The airflow to the nose is obstructed by factors like:
Genetic factors
Sinus Infection
Congestion
How to Prevent Snoring:
It is very essential that prior attention is given to this condition before it turns out to be a serious problem. The self help tips that can be used by individuals to stop snoring include proper exercising, losing weight, quitting smoking and not drinking alcohol as well as setting up an ideal sleeping pattern. There are devices available in the pharmaceutical stores like the mouth guard device which are specially designed to help stop snoring. There are medications also available that help to stop snoring and have good quality sleep.
Amazing and Simple Exercises to Stop Snoring:
You can cure your snoring problem easily by practicing vocal exercises without the need of even going through a painful and expensive surgery.
Singing: Singing is an excellent exercise that is very good for your vocal passage and that can cure the snoring problem. It is best that you start singing in a warm shower and the moist steam of the warm water would soothe your throat. The benefit of singing is that it tightens the muscles and it is an excellent and natural way that would cure your sleeping problem. You can practice singing at least 20 minutes in a day, and you would surely experience the difference.
Yawning: The second simple exercise that can be done to stop snoring is yawning, which involves opening and closing of your mouth. The exercise done in a yawning motion would strengthen both the inner and outer neck muscles. It is very necessary that the mouth is opened widely, and this activity can be done anytime of the day.
Chewing: The third exercise that is helpful to get relief from sleep disorders is chewing. You can fix your throat by chewing the tip of a pencil. You don't have to bite the pencil, and you just need to fix your throat muscles to make certain that your airway is clear. In case you have a concern or query you can always consult an expert & get answers to your questions!
2882
people found this helpful
Shared 1 year ago • Featured Tip
Hearing loss is a common sensory problem that generally develops with increasing age or due to prolonged or persistent exposure to loud noises. It is one of the most typical problems that occurs throughout the world. If you are suffering from partial hearing loss, you may find ways of keeping in touch with your family and friends. If you are not suffering from such the following may help you keep your hearing intact for years to come.
Types of hearing loss:
There are two main types of hearing loss:
1. Conductive Hearing Loss where the problem lies in the middle ear, eardrum or ossicles. A conductive hearing loss affects the passage of sound between the eardrum and the inner ear. Sound passes down the ear canal to the ear drum and through the middle ear, where the sound is transmitted across the middle ear by the three bones called the ossicles to the inner ear.
Causes of conductive hearing loss:
Malformation of outer ear, ear canal, or middle ear structures
Fluid in the middle ear from colds
Ear infection (otitis media - an infection of the middle ear in which an accumulation of fluid may interfere with the movement of the eardrum and ossicles
Allergies
Poor Eustachian tube function
Perforated eardrum
Impacted earwax
Infection in the ear canal
Foreign body in the ear
2. Sensorineural Hearing Loss where there is damage in the inner ear, cochlea or hearing nerve. Sensorineural hearing loss (SNHL) occurs when there is damage to the inner ear (cochlea), or to the nerve pathways from the inner ear to the brain. Most of the time, SNHL cannot be medically or surgically corrected. This is the most common type of permanent hearing loss.
Causes of sensorineural hearing loss:
Exposure to loud noise
Head trauma
Virus or disease
Autoimmune inner ear disease
Hearing loss that runs in the family
Aging (presbycusis)
Malformation of the inner ear
Otosclerosis
Coping with Hearing Loss:
Antibiotics and eardrops are often prescribed to treat hearing loss and its symptoms. In many cases, people suffering from severe hearing loss use hearing aids. Hearing aids are tiny instruments that people use in their ears to make sounds louder. People who suffer from hearing loss cope with their problems through increased concentration and focus. The usual way involves reading the moving lips of the person while they talk. Prevention is better than cure and is the best solution to avoid long term hearing loss. Avoiding continuous loud noises, to the possible extent helps prevent hearing loss to a great extent. If you wish to discuss about any specific problem, you can consult an Ent Specialist.
2625
people found this helpful
Shared 1 year ago • Featured Tip
Vertigo is a medical condition where the affected person feels that the world or surrounding environment is spinning or moving. It is accompanied with nausea, vomiting, sweating and having problems in walking steadily. Moving your head worsens this condition. An illusion of movement is observed.
Vertigo arises from several conditions. There are mainly two types of Vertigo:
Peripheral Vertigo: This is the most common vertigo and is caused often due to a problem in the balance mechanism of the inner ear. The causes include:
Benign Paroxysmal Positional Vertigo: Being one of the common causes of vertigo, BPPV occurs due to certain head movements when standing up or bending over. The attacks are short, powerful and recurrent in nature. Nausea is also accompanied. A feeling of lightheadedness and despaired balance is observed after the attack. Fragments of calcium carbonate crystals are broken off from the channel linings present in the inner ear. These fragments cause the problem by getting into the ear fluid canals, and certain head movement sweeps them across the canal causing vertigo.
Head Injury: Vertigo develops due to head injuries, and the symptoms are similar to that of dizziness.
Labyrinthitis: It is an infection in the inner ear, which causes the labyrinth of the ear to get inflamed. The labyrinth controls our hearing and balance. An inflammation causes it to send different information than the other, normal ear. This conflict causes vertigo. Such vertigo can be accompanied by nausea, vomiting, loss of hearing and ear pain.
Vestibular Neuronitis: This is a condition pertaining to the inner ear, which causes inflammation of the nerve which connects the labyrinth to the brain. The condition arises from viral infections. Nausea and vomiting are observed, and this condition leads to vertigo.
Meniere's Disease: This rare condition in the inner ear causes severe vertigo along with hearing loss and aural fullness. Meniere's disease prompts sudden vertigo attacks with nausea and vomiting.
Central Vertigo: Central vertigo arises from problems in the cerebellum of the brain and brainstem. Causes include:
Migraines
Sclerosis, a condition which affects the central nervous system
Acoustic neuroma, a type of brain cancer growing on the acoustic nerve
Brain tumors, stroke or transient ischemic attack
Certain medications
Treatment:
Treatment of vertigo depends on the cause and on the extent of symptoms. Labyrinthis and vestibular neuronitis are cured by vestibular rehabilitation and medication. BBVV is treated using a process called the Epley maneuver. Meniere's disease is cured by modes of dietary restriction, medication, treating tinnitus and treating hearing loss. Generally, curing the cause of vertigo helps in healing the disorder.
Vertigo is caused by different reasons and factors and rectification of these factors helps in the treatment of vertigo.
In case you have a concern or query you can always consult an expert & get answers to your questions!
2734
people found this helpful
Shared 1 year ago • Featured Tip
Rhinitis is an irritable medical condition where the mucous lining of a person's nose swells up. The term is more of a category and less of a definitive way to describe something specific. Rhinitis involves a host of other conditions that affect the mucous membranes of your nose. If you were not aware, common cold is also a kind of rhinitis. Rhinitis can cause acute touchiness in the inner lining of the nose leading to continuous discharges from one's nose. It can also lead to clogging of your nose or inflammation of the internal tissues.
Rhinitis can be divided under two main types; allergic and non- allergic rhinitis. Allergic rhinitis, popularly known as hay fever is caused due to contact with allergens that are usually undamaging. However, in case of non- allergic rhinitis the symptoms take after that of the allergic type but no particular causal factor can be identified.
Factors that can increase your propensity to suffer from rhinitis of any kind are:
Pollen from flowers
Inhaling certain substances can be harmful; smell of certain chemicals is bad too.
Both active as well as passive smoking can be detrimental
High levels of air pollution contributes to the risk
Weather conditions affect your health; a windy yet humid weather can aggravate rhinitis.
Common symptoms of rhinitis can be listed as below:
A person suffering from this condition might catch a cold all of a sudden.
People, usually little children, might even face high fevers.
Your nose tends to be runny. After the infection subsides, chances of a thick, sticky discharge are more.
Exhaustion is also felt in combination with headaches and teary eyes.
The nature of your nasal discharge tells the doctor if you are suffering from an allergy or from a viral infection.
A few preventive measures to aid you against rhinitis:
Rhinitis can be communicable and in most cases it is so. Therefore a person should not share his or her utensils and other personal things such as towels or handkerchiefs with any other person.
One should not be in close proximity of another infected person.
Hands are the most common sources of infection. One must wash his or her unclean hands before touching the face. If you wish to discuss about any specific problem, you can consult a Ent Specialist.
2664
people found this helpful
Shared 1 year ago • Featured Tip
Ear aches are a very painful condition, which tends to affect mostly children. However, adults can be affected by ear aches as well, which can disrupt their routines and be quite painful. Let's have a look at some of the aspects of ear aches in adults.
Causes of ear aches in adults
There are many causes for ear aches in adults and it may vary from one person to another. However some general causes of ear aches in adults are listed below:
Infections within the body: If you have a throat infection or cold, it could trigger an ear ache as a side effect. Treating the underlying problems will, thus reduce the ear ache or it will go on its own when the symptoms of the cold subside.
Ear canal injury: Adults are most often guilty of putting in sharp objects to clean their ear canal, which may result in an injury and also lead to infections. These injuries can also be infected and cause fluid discharge and ear aches.
Blockages caused by the regular use of ear buds: Using ear buds or other sharp objects to clean the ear will only result in pushing the ear wax further into the ear. This will result in blockages of the ear canal and cause ear aches.
Dental problems: Certain dental problems, such as wisdom tooth growth can result in problems. Even gum disorders have been known to create ear aches in adults.
Jaw pain and facial pain: Jaw pain and even facial nerve pain has been known to affect ears and cause aches as well.
Symptoms that may accompany ear aches
Depending on what the causes of the ear aches are, the symptoms may vary. Still, let's have a look at some of the known common symptoms of ear aches in adults:
Irritability and lack of focus: Ear aches may initially manifest as a headache and make the person irritable.
Poor sleep: Fluids may build up within the body and thus cause issues while sleeping as the fluids may shift from one area to another.
Ear drainage: If in case fluids build up, they may drain from your ear, which could vary anywhere within yellow to dark brown colour. This may even indicate that your eardrum is ruptured.
Hearing problems: Fluid buildup or other underlying causes may also cause hearing difficulties.
Fever: Sometimes, fever may run as high as 104 degree C due the very infections, which may be causing the ear ache.
Whatever may be the cause, if you have ear aches for sustained periods without underlying reasons, you should consult a doctor immediately to get it checked out, so that appropriate treatment can start quickly.
2658
people found this helpful
Asked for male, 30 years old from Mumbai
Sub mucous fibrosis is a condition on which the inner cheek lining has altered resulting in its thickening which then results in decrease in mouth opening This usually occurs because if chewing tobacco or similar products The gold standard treatment for smf is to quit tobacco and to completely avoid local irritants like saunf supari elaichi etc These measures are to control further fibrosis and to prevent development of cancer Secondly mouth opening exercises assisted with a device should be do e Lastly you should get an yearly oral examination done by an ent specialist.
1
person found this helpful
Asked for female, 33 years old from Bangalore
You can have loose stools so take a pro biotic More than that taken these 2 antibiotics together is useless stop. 1 of them.
2
people found this helpful
Asked for Female, 20 years old from Delhi
Any cough lasting for more than 6 weeks is a chronic cough. Chronic cough is usually multifactorial and needs detailed evaluation. But allergy and TB are the 2 most common cause of chronic cough which should be excluded.
View All Feed
Near By Doctors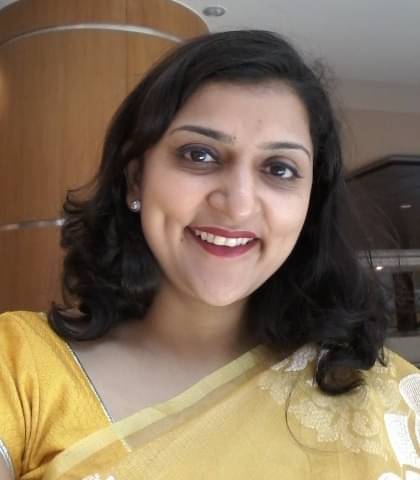 MBBS Bachelor of Medicine & Bachelor of Surgery, Diploma In Otorhinolaryngology (DLO), DNB - ENT, Allergy Testing
ENT Specialist
Book Appointment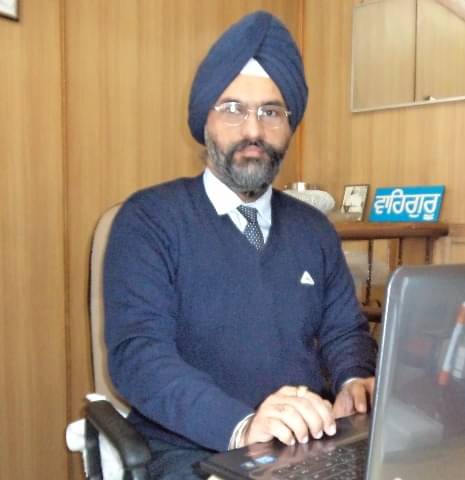 DNB (ENT), MBBS, MNAMS - Otorhinolaryngology
ENT Specialist
Dr. Pasricha's E.N.T. & Eye Care Centre,
Book Appointment

MBBS, MS - ENT, DNB
ENT Specialist
Book Appointment