Personal Statement
I pride myself in attending local and statewide seminars to stay current with the latest techniques, and treatment planning.
...more
I pride myself in attending local and statewide seminars to stay current with the latest techniques, and treatment planning.
More about Dr. S. K. Pundir
Dr. S. K. Pundir is a highly known and trusted General physician in Gurgaon. With an extensive experience of 19 years to back her, Dr.Pundir has developed an expertise in getting to know the patients and treating them with accuracy. Along with MBBS degree Dr.Pundir also has a MD in Anatomy and she attempts to make sure that her learning is always constant by way of attending seminars and lectures in her field of work. With the kind of service that Dr. S.K. Pundir provides to her patients, they find the consultation fee of Rs. 300 to be truly worthy. Patients are always extremely satisfied with the devotion that the doctor shows to her cause and the selfless treatments that she offers. Attached currently with the Medicare Health and Wellness centre as a General physician in Gurgaon, the doctor has touched numerous lives in her course of medical practice. Dr. S. K. Pundir completed her MBBS from Chandigarh and went on to complete her MD from Haryana. After gaining experience and expertise in her work, Dr.Pundir has worked on a host of treatments and treatment methods to make sure that her patients find relief by all means. Right from oxygen therapy and smoking cessation therapy to weight management and surrogacy treatment Dr.Pundir offers help and assistance to all her patients with their varied health issues. The general physician from Gurgoan is a member of the Indian Medical Association and has served in hospitals such as Safdarjung Hospital in Delhi, Government Medical College and Hospital in Chandigarh and at SGT University, making her experience extremely diverse and fruitful for all those who reach out to her for treatment and resolutions to health issues. When you need trusted medical help in Gurgaon, you can book an onlineappointment with Dr.Pundir.
Info
Education
MD - Anatomy - Maharishi Markandeshwar College of Dental Sciences Research - 2012
MBBS - Government Medical College, Chandigarh - 1997
Languages spoken
English
Hindi
Professional Memberships
Indian Medical Association (IMA)
Location
Book Clinic Appointment with Dr. S. K. Pundir
Main Sohna Road , Village - Islampur, Opp. Bank Of India

,

Gurgaon
Get Directions




Consult Online
Text Consult
Send multiple messages/attachments. Get first response within 6 hours.
7 days validity
•
₹300 online
Consult Now
Phone Consult
Schedule for your preferred date/time
5 minutes call duration
•
₹350 online
Consult Now
Video Consult
Schedule for your preferred date/time
5 minutes call duration
•
₹500 online
Consult Now
Services
Submit Feedback
Submit a review for Dr. S. K. Pundir
Your feedback matters!
Write a Review
Patient Review Highlights
"Very helpful"
10 reviews
"Professional"
3 reviews
"Practical"
3 reviews
Reviews
Ganjan
Jun 6, 2017
I was shocked to experience the symptoms of body weakness . Dr S. K. Pundir guidance has helped me immensely and has helped gain confidence. the facilities available in the MEDICARE HEALTH & WELLNESS are very nice. I remember, I read an article of Dr S. K. Pundir in the paper and made contact. Even though the problem was not so big, but still the othe doctors were not able to treat it. Then I chose to consulted Dr S. K. Pundir. I am amazed that she is such a sweet doctor, even though she is so busy all the time. Whatever tests she prescribed, were very correct and also they gave us an exact idea about my condition.
Ishanvi
Jul 6, 2017
I was having bronchiectasis, but the symptoms were not very visible. I am so thankful that S. K. Pundir has given me the best advice and I am now finally able to get back to my normal self. Even in case of emergency, the staff is always willing to help. Even though my problem was very big, the entire experience of undergoing bronchiectasis treatment was very relaxing. It was amazing, the MEDICARE HEALTH & WELLNESSl was so nicely made.
Rukminesh
Apr 14, 2017
I was shocked to experience the symptoms of diabetesThe MEDICARE HEALTH & WELLNESS have proper facilities for disabled patients as well. The entire clinic was spotlessly, clean. she is a very practical doctor. S. K. Pundir certainly knows the in and out of herspeciality. I had lost hope, but the diabetes treatment given by S. K. Pundir has helped me regain my good health.
Khushi
Jun 29, 2017
the coughing treatment for coughing has helped me greatly and now I am perfectly fine. Dr S. K. Pundir has so much knowledge that for everything my family takes her reference. All the staff members were very helpful. Even though the problem was not so big, but still I was worried and the doctor helped me alot. I thank him for providing me the beneficial treatment.
Mitrajit
May 24, 2017
The coughing treatment for coughing has helped me greatly and now I am perfectly fine. Dr S. K. Pundir has so much knowledge that for everything my family takes herreference. All the staff members were very helpful. Even though the problem was not so big, but still I was worried and the doctor helped me alot. I thank him for providing me the beneficial treatment.
Ronav
Feb 28, 2017
I was in so much pain due to my eye pain. My previous experiences were not so good, but Dr S. K. Pundir has completely changed my opinion as he is very helpful and humble. The MEDICARE HEALTH & WELLNESS was equipped with various facilities. The advice and counselling has helped me immensely. Dr S. K. Pundir has expert knowledge in the field.
Arun
May 20, 2017
The symptoms of my acidity severe and unmanageable, but my doctor dr S.K. Pundir was able to handle it. ,. Handled my issue of acidity at his clinic MEDICARE HEALTH & WELLNESS in Delhi he is very professional, yet very understanding. Very lovely treatment he gave me. Clinic also nice!!!!!!
Dharmesh
Jan 24, 2017
Never thought I will suffer from headaches like this. I got to know about Dr S K Pundir, and I feel so great after the completion of treatment. With great ease he explained us the problem and how the treatment will be carried out. I am glad that I visited him for the treatment.
Feed
"An apple a day keeps the doctor away" however, while one may commend you on an excellent diet schedule, keeping the doctor away might not always seem to be too favourable an option, especially in recent times when unforeseen circumstances and complications pertaining to lifestyle irregularities always keep creeping up.
While proper diet and regular workouts may keep you remarkably fit, genetic constraints might easily overrule such efforts to maintaining good health. Frequent checkups are especially recommended for those who share a family history of a number of diseases, infections, any type of cancer, hypertension, or sleep disorders, since problems might grow quietly and steadily when left unchecked for a longer span of time.
Most people usually visit their doctor or physician when they face an emergency. This should not be the scenario, as is advised by most health experts. It has been widely accepted that the average visit to the clinic must be at the least, four times a year. However, uniformity isn't to be maintained by everyone in this regard. Infants see a doctor for at least eight times a year while six to eight year olds visit their physician twice a year.
It is important to have a number of crucial matters looked into and tested periodically in order to keep track of any unfavourable developments:
Dental check-up every six months
Annual pap smears
Semi-annual HIV tests
Eye examinations once every two years, once a year for those patients with current vision problems
Biennial skin cancer screening
Full physical examination once a year
Breast examination once a month
Pelvic examination every few months
Thyroid tests every five years
Check blood pressure level every month
It is imperative to understand that not one particular check-up schedule is capable of fitting in the necessities of all individuals. This makes it all the more clear that, while the requirement of physical attention isn't the same for everyone, once a year physical check-up is a must for any individual.
3674
people found this helpful
Following a healthy lifestyle that is armed with a well-regulated diet is the most important aspect of combating your cardio-vascular disease. If you think that it is going to be very difficult to achieve, then you will be happy to know that the reality is quite the opposite. You can achieve your goals by following short and simple steps that would help you to reap long-term benefits for protecting your cardio-vascular health.
Try to use the calories consumed: It is very important to know how many calories you are consuming in a span of 24 hours.The calorie and nutritional informationgiven given on the food levels are normally based on the 2000 calorie diet. But it is crucial to know that your individual calorie requirement is dependent on numerous factors, including your age, gender as well as level of physical activities. When you are aiming to restrict your weight gain, it is recommended not to eat more than you can use up in a day along with increasing the intensity and amount of physical activity so that it matches the amount of physical activity. You must try to incorporate either 75 minutes of hard training or 150 minutes of moderate exercise in a span of seven days in order to boost healthy weight loss.
Consume a wide array of nutritious items from all food groups: Though you may believe that you are eating a sufficient amount of foods, your body may not be receiving an optimum amount of nutrients it needs for proper functioning. Foods that are considered rich in nutrients must contain sufficient amounts of protein, minerals, whole grains and other variants of nutrients with low calorie content. These foods not only aid in reduction of weight but also trigger lowering of blood pressure and and cholesterol levels.
Eat right: You must aim to incorporate fresh fruits and vegetables in your diet besides whole grains, dairy products with low fat contents, legumes and nuts. It is important to stay away from red meat, trans fat, artificially sweetened beverages and sodium. Experts also suggest consuming less of food that has poor nutrient content in order to protect your heart.
Avoid smoking and alcohol: Simply exercising and eating a healthy diet is important, but you should not eliminate the adverse effects of smoking and alcohol consumption, which not only cast an impact on the health of your heart but also cause a variety of cardiovascular and pulmonary diseases. The medications and remedial measures vary greatly among individuals and thus, it is crucial to speak with a doctor for receiving personalized treatments. If you wish to discuss about any specific problem, you can consult a general physician.
4149
people found this helpful
Six hours of sleep daily is as important as the food you consume and the amount of exercise you do, in a day. Poor sleep can lead to reduced concentration the next day coupled with low productivity. Thus, it is necessary to get at least 6 to 8 hours of sleep daily.
Here are few benefits of getting the required amount of sleep every night:
Sleeping improves memory: Lack of sleep has negative effect on your brain, which affects your memory and retention. If you sleep more, you are more likely to retain things because in your sleep, your mind goes over everything you've read when you were awake. This process is called consolidation. Thus, an optimum amount of sleep helps you retain whatever you have learnt during the day better.

Stimulates creativity: Getting sleep for the required number of hours is a necessity as your creativity levels are bound to soar after some good rest. Working relentlessly without a break in between can lead to saturation in your creativity levels. Thus, rest is a requisite for a spur of creativity.

Reduces stress levels: Not sleeping enough adds even more strain on your brain. Sleep deprivation increases stress, which adds to the blood pressure level and cholesterol in the blood, putting you at risks of suffering from coronary diseases. Thus, to keep your heart health intact, it is important to sleep for at least six hours, which is a minimum requirement for your body to rest.

Leads to weight loss: Sleep deprivation can lead to an alteration in your hormone levels, which activates the cortisol (a fat producing hormone), thereby, leading to obesity. It also leads to negative modifications in your diet and a lethargic approach to your regular exercise routine. Thus, the easiest hack to lose weight is to get adequate sleep at night.
Because the benefits you gain out of sleeping for a minimum of six hours are invaluable, you should aspire to give your body the rest it deserves. If you wish to discuss about any specific problem, you can consult a doctor.
5582
people found this helpful
Healthy people follow certain daily habits to stay fit and in shape. If adopted by common people, they also stand a chance to gain good health by following these habits.
Here are a few habits for good health:
Alter your diet: 70% of your health depends upon your diet and calorie intake daily. Add more protein and reduce the number of simple carbohydrates in your diet. Make sure the food you eat is fresh and wholesome to keep you satiated for a long period. Making small changes in your food intake such as cutting out fried and preserved foods entirely will help you lead a healthier life.

Never skip breakfast: Several studies have shown that people who eat breakfast daily are healthier than people who skip breakfast entirely. Make breakfast your heaviest meal in the day and add protein in the form of eggs and grilled chicken if you can. Eating breakfast keeps you energised for the rest of the day and helps your body convert the nutrients into energy.

Make exercise a part of your daily routine: Exercising daily will help you keep your body in shape and fit. If going to the gym isn't your thing, you can opt to play a sport for an hour or go for brisk walk. Any kind of physical stimulation will help you build those muscles before you actually start shedding them. It is never too late to start working on your body, if you are determined to be regular.

Get 6-8 hours of sleep: Most adults face sleep deprivation which leads to reduced energy and willingness to work during the day. Getting a good night's sleep is necessary as it lets your body and brain rest and provides you with the required energy for the next morning. Also, while you are asleep, the fat hormone around your belly slowly dissolves resulting in weight loss.

Practice good oral hygiene: Poor oral hygiene will lead to foul mouth odour and problems in your gums and teeth. However, you don't need to worry about filling cavities if you follow the thumb rule of brushing twice daily. Also, don't forget to floss when you brush because food particles might often be stuck between the teeth. If you wish to discuss about any specific problem, you can consult a doctor and ask a free question.
4080
people found this helpful
Headache is one of the most common maladies which refers to a pain sensation in the head. It may itself be an ailment or may be the symptom of any other illness. Headaches can last for a short time or may persist up to several weeks depending on its cause or type. Many reasons can trigger headache.
The following are eight reasons why you might get that headache
Stress: Physical stress or emotional stress can be identified as one of the most common causes for your headache. Tension, anxiety and depression may trigger a headache. This is also known as tension headache. In this condition, the muscles of your scalp, neck, face and jaw tighten, thus causing pain. Fatigue may also lead to this type of headache.
Eye problems: Sometimes eye problems may be the cause of your headache. Diseases such as glaucoma can cause headache. Straining your eyes for seeing distant objects or glaring at your computer screen for long can also result in headache.
Eating and sleeping pattern: Change in eating and sleeping pattern can also cause headache. Inadequate sleep or caffeine withdrawal can give you terrible headache sometimes.
Ear, nose or throat disorders: Ear, nose or throat problems can also give rise to headache. Sinus caused by cold or infection, tonsillitis or throat infections can also prompt a headache.
Medication: Excessive use of medication can be a factor responsible for your headache. This is also known as rebound headache.
Dental problems: Jaw or dental problems sometimes may trigger a mild headache which can turn severe also. The alignment of lower and upper jaw, tooth decay may be some of the causes for headache.
Hormonal problems: Sometimes a decline of your estrogen levels can also be a reason for your headache.
Bad posture: Sometimes, poor posture may strain the muscles of your back and neck, triggering a headache.
Headache can be very annoying. Sometimes pain relief medicines help in controlling headache, but consuming them regularly may affect your health. You must consult a doctor in order to get your headache treated in a proper manner.
7151
people found this helpful
It seems you are leading a sedentary life style. Your heart can not cope up with sudden change in action. You should be more active rather pro active. Meanwhile get an ecg and tmt done along with all blood tests especially lipid profile.
4
people found this helpful
Browsing on the phone before you sleep can potentially cause serious damage to your health. According to studies the side effects can be far reaching and detrimental for your overall health. It can disrupt your sleep and contributes to several complications like heart diseases, obesity, etc.
Following are the bad effects of browsing on the phone before bed:
Browsing on the phone till late in the night affects your sleeping pattern and deprives your body from the rest it requires. Loss and lack of sleep significantly contributes to various health problems like poor sleep, depression, stroke, cardiovascular problems, obesity etc.
Staring at a bright screen for a long time before sleeping can slow down the activity of neurons that make you sleepy, thereby, keeping you in a state of wakefulness. Staring at artificial lights suppresses melatonin, the sleep hormone, which affects the sleep wake cycle of your body.
Browsing on the phone before sleep also takes a toll on your eyes. It can cause serious damage to your eyes if you make a habit out of it. You can see visible signs if you wake up with dark circles in the morning and feel tired and lousy. Looking at brightly lit screen for a long time especially in the dark puts a lot of strain in your eyes and also affects mental health.
Browsing on the phone till late in the night will make it difficult for you to wake up on time. The light on your cell phone affects your sleep, which can even trigger insomnia. Lack of sleep affects your alertness and concentration level and makes you feel drowsy and exhausted.
Related Tip: "Get better sleep"
4689
people found this helpful
Hormones and diet play major role in body smells. Diet rich in non veg, onions, garlic, alcohal even drugs cause bodily smell. Pls check his hormonal levels too.
View All Feed
Near By Doctors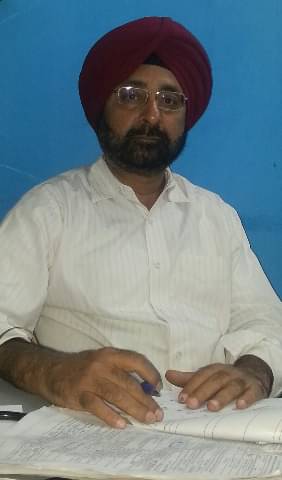 MD, House Job Certificate ( SKIN & STD) , MBBS
General Physician
Dr. Saluja's Clinic & Path Lab,
Book Appointment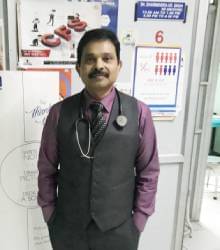 MBBS Bachelor of Medicine and Bachelor of Surgery, MD General Medicine
General Physician
Book Appointment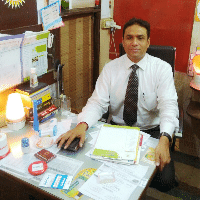 Post Graduate Certficate in Ksharsutra & Ano-Rectal Diseases, BAMS, IMA Ayush , Vaidratnam kerala
General Physician
Book Appointment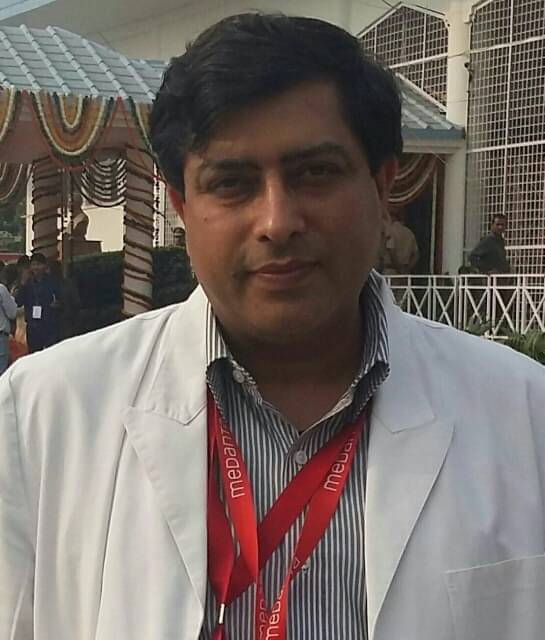 MBBS, DNB, Indian Diploma In Critical Care Medicine
General Physician
CK Birla Hospital for Women,
Book Appointment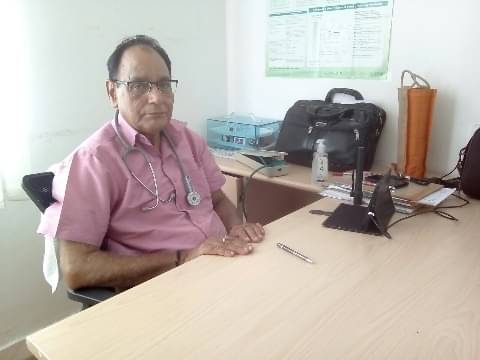 MBBS, D.P.H
General Physician
Book Appointment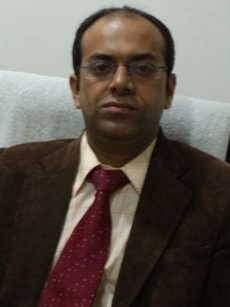 MD - Internal Medicine, MBBS
General Physician
Book Appointment