Personal Statement
To provide my patients with the highest quality healthcare, I'm dedicated to the newest advancements and keep up-to-date with the latest health care technologies.
...more
To provide my patients with the highest quality healthcare, I'm dedicated to the newest advancements and keep up-to-date with the latest health care technologies.
More about Dr. Mehak Arora
Dr. Mehak Arora, a psychologist from Gurgaon is a completely hands on specialist that believes in service to the patients no matter what. Dr. Arora practices to make sure that all her patients are put at ease when they approach her so that they may feel open to discuss their problems with the specialist. With an experience of 5 years and with a MPhil degree in Clinical psychology, Dr. Mehak has found the her special knack for knowing and the problems of her patients and providing with apt and effective solutions to start feeling better, right from the first consultation onwards. The psychologist from Gurgaon has been able to constantly upgrade her knowledge and practice with the help of her past experience as a psychologist with VIMHANS in New Delhi. She is currently serving her patients by being associated with the Key to Joyfulness clinic in Gurgaon and Mantra: The Psychology Clinic in New Delhi. The doctor charges a fee of Rs. 700 for her expert help and consultation to the patients that wish to feel better with medical and psychological intervention. Behavioural issues and problems in patients are carefully identified and established by Dr. Mehak Arora to make sure that the issues are treated with greater depth. A great number of patients have found relief from behavioural issues that could also affect their physical health, simply by taking advice from Dr. Mehak Arora. She has become a ray of hope for patients who think they are losing all control over their mind and behaviour. The effective and personalized treatment strategies practiced by this psychologist from Gurgaon has made her a popular name among patients who struggle with behavioural issues on a regular basis. If you need help with problems that relate to your behaviour and living, you can get in touch with her online.
Info
Education
MPhil Clinical Psychology - Central Institute of Psychiatry - 2015
Masters in Psychology - Guru Nanak Dev University - 2011
Languages spoken
English
Hindi
Punjabi
Location
Book Clinic Appointment with Dr. Mehak Arora

Services
Submit Feedback
Submit a review for Dr. Mehak Arora
Your feedback matters!
Write a Review
Patient Review Highlights
"Helped me impr..."
1 review
"knowledgeable"
2 reviews
"Caring"
1 review
"Sensible"
1 review
"Nurturing"
1 review
Reviews
Prajesh Vikram Srivastava
May 29, 2017
First of all no amount of words of mine can express even remotely the amount of gratitude and learning experience which I have been blessed to encounter and amass in all this while. Her approach is very simple and very effective. She initiated by knowing what I am and then what I feel is wrong. I felt it to be very efficient way of opening me up to my own problems and get a guiding hand through all the turmoils thundering inside me. Her approach and dedication is unmatched and unparalleled in my eyes. The care and concern that she showed was nothing but overwhelming. If I have to say what kind of Doctor she is then I would say she is someone who can feel your pulse and help you breathe easy. She helped me through the most difficult times yet in my life for which I am no more than a humble patient who is in knee deep in gratitudeto his doctor and way shower.
Abhishek
Jun 1, 2017
She has a unique way in which she let me explore more about myself and why I am finding the problem for right kind of job. She also helping me to open myself more and helping me to find the actual problem. She has made things easier for me and helping me in my personal life saving problem. I would like to recommend her because she is easy to reach and easy to talk also.
Verified
Apr 15, 2017
Hello doctor I am Vicky jangra .my age is 22.I am addicted to drugs,I am here on this app because I am over nothing is live in my life I lost my every thing help me,save my life. God lives in a called doctor on planet earth. Thankful to you if you help me come back in living life confidentiality
Rohan Saxena
May 29, 2017
Nice doctor. listens to the problems patiently and solves it.Highly recommend for any psycological issues.
Prachi Sharma
Jun 13, 2018
It was really good. She listens to you very calmly.
Feed
What is stress??
There are situations in life when a person is required to perform beyond his/her normal capacity, or situations when some expectations are not met. This creates anxiety, fear and anger. This is a situation where a person feels inadequate, under-confident and experiences loss of control. This affects a person's physical and mental wellbeing. This feeling of fear, anxiety, restlessness is commonly known as "tension or stress".
Symptoms of Stress :
Anger and Aggression: While under stress a person starts doubting his/her own capacity and efficiency because he/she feels inadequate or incapable of performing certain tasks. This creates a lot of anger or frustration and sometime, may result into aggressive behaviour.
Irritability: Under stress people get irritated for no reason. There is loss of patience, loss of sense of humour.
Sleep Disorders: A person under stress may not be able to sleep at all or in some cases sleep excessively.
Eating Disorders: A person under stress may lose appetite or in some cases, tend to overeat resulting in harmful effects on body.
Anxiety: Stress may cause a lot of anxiety and restlessness. The person under stress may not to able to concentrate and unable to focus on any activity, making things more complicated.
Depression: In a few cases a person under a lot of stress may go into depression.
High BP: Body and mind are closely connected. Hence stress in mind creates stress in the body and under stress, blood pressure may rise.
High Sugar Level: Stress may increase the blood sugar levels .
Headache or Unexplained Body Pains: Stress may cause headache or body aches in different parts of the body, without any physical reason for it.
Sometimes, there may not be any symptoms for stress but the trauma manifests in the form to heart attack, Stroke etc.
What causes stress ?
Relationship Issues - Conflicts in relationships is a major cause of stress.
Lifestyle - Working for long hours, sedentary lifestyle, unhealthy food habits, along with insatiable urge for money causes a lot of stress.
High expectations from oneself and from others - The peer pressure, the pressure of constant deadlines builds up a huge stress. When a person has very high expectations from himself/herself without corresponding efforts, there is a fear of failure which causes lot of tension. At the same time, having unrealistic expectations from others also is a definite reason for disappointments, resulting in stress.
Physical and Emotional Abuse - When a person is physically or emotionally abused and unable to defend himself/herself for various reasons, it causes frustration. This results in anger and stress.
Competition - Unhealthy competitions with others create a feeling of inadequency and result in lower self-esteem and sadness, thereby causing stress.
Health Issues - Chronic and serious health issues cause lot of tension.
Suppressed Emotions - Lack of freedom to express own emotions and feelings, amounts to stress.
Lack of Assertiveness - Inability to say "No", when wanting to say so, inability to fight for one's own rights, causes tension and anger.
Boredom - Lack of creative/interesting occupation may cause stress especially in old people or people with physical disabilities.
Low self esteem, feeling hopeless and helpless - If a person has low self esteem and does not value oneself, it causes lots of negativity and stress.
Why stress management is important?
Body and mind affect each other's functioning. When the mind is stressed out, it gets reflected in the body in the form of high blood pressure, high sugar levels, indigestion, acidity, heartburn, ulcers, skin rashes, headache, nausea, cancer, eating disorders, psychosomatic pains etc. It may trigger asthma, migraine etc.
Because of these harmful effects of stress, the body's capacity to function reduces. At times, it may cause serious threat to one's life. Hence, it is very important to learn to relieve and also to manage stress, in order to have a long and healthy life.
There are a number of ways to relieve stress:
Sleep, take rest, relax.
Take a break from daily routine, do something different, take a short vacation.
Go for a walk/jog/run/cycling. Practice yoga, meditation, deep muscle relaxation, etc.
Spend time with friends and family.
Play with children.
Spend time with pets.
Pursue a hobby like reading, gardening, painting, music, dance, singing, cooking, etc.
Recreation - Watch a movie, play, picnic, go for a drive or shopping.
Pamper yourself with beauty treatments, massage, or your favourite food/drinks.
How to manage Stress?
Stress is inevitable part of life now. Right from a kid going to Pre-Nursery school to senior citizens staying alone at homes and having severe health problems; all are under lot of stress. No one can avoid stress. But there are certain ways to manage your stress-
Self-awareness. Learn more about your own self. Understand what induces stress in you, what tasks are difficult for you, what situations are difficult for you and then try to figure out the reasons why it is so. Try to resolve or modify your thoughts and attitude.
Identify stressors and explore options. Once you identify what is causing your stress, try to find more options to resolve your issues.
Reasonable Expectations and Feasible Goals. Have reasonable expectations from yourself and from others. Have goals which are possible for you to achieve.
Learn assertive techniques. Learn to express your feelings, learn to fight for your own rights, understand and respect other's rights.
Try to minimise stress in life and lead a happy healthy life. In case you have a concern or query you can always consult an expert & get answers to your questions!
5664
people found this helpful
Every married couple undergoes relationship troubles, but these troubles should not linger for a long time otherwise you might end up facing dreadful consequences. If you want to save your married life by maintaining a smooth relation with your partner, then you have to look for the best solutions that can resolve marital issues.
How to manage marital relationships?
Maintaining Trust: Since trust is the base of every relationship, therefore you should make special efforts in maintaining the same. Unresolved issues should be resolved quickly and there should be transparent communication between the married couples. Some of the special qualities that should be maintained in order to maintain trust within a marital relationship in long run are being on time, consistency, being sensitive towards feelings, avoiding lies, sharing feelings, respecting partner's feelings, avoiding jealousy and others.
Healthy Communication: If the problems remain unresolved, then more and more conflicts will be invited. Have open discussions and clear up your points so that confusions can be eliminated. If you make efforts in understanding the real causes, then only the problems can be resolved. You need to put yourself in the shoes of the partner and understand where the person is coming from. Most conflicts occur because we only see our view points and not that of others.
Giving time to the relationship: You can maintain your marital relationship in a healthy state only by considering the married life as the prior issue. Keep your marriage above every other social thing and then only relationship can be made secured. Give time for repairing all dubs and defects of your relationship. In this case, you can also take the help of any expert counsellor. Spend some quality time with each other so that the warmth of your relationship can be maintained.
Tackling monetary problems: Do not allow any conflict to come into your relationship just because of a pathetic financial condition. It is important for both the partners to put-in efforts in saving money so that monthly expenses can be kept under strict control. A perfect budget needs to be scheduled so that financial strength can be restored. If you are incapable of catering financial support, support your partner at least mentally so that he can come out of the financial trouble as soon as possible.
Maintain a Happy Sexual Life: Create a proper schedule for lovemaking in order to maintain a healthy sex life. You should try to know the sexual needs of your partner so that you can fulfil the expectations. If you wish to discuss any specific problem, you can consult a psychologist.
5149
people found this helpful
There are few things I hear over and over again from students:
How they are studying for so many in a day
How they do not have even time for anything else in their life due to study pressure
How they are sleep deprived
How much they are stressed
And finally, afterall the sacrifices and hard work, their exam performance is not what they expect.
Here are few tips to study smart, improve your grades and yet have a life!
We all know that 2 hours of focused study will be much more productive than 4 hours of distracted study. And, the good news is that concentration is a mental skill that you can develop and improve. There are two ways to improve your concentration:
First, work on raising your brain's natural ability to concentrate or in other words, learn to increase your attention span.
Second, adjust the environment around you to make concentrating easier.
Improving your concentration takes a little time and effort, but it is worth it. In my personal experience with students, I have seen noticeable improvement in relatively short time.
A. Ideas for daily concentration boosting habits include
Mindfulness meditation: Many studies confirm that 20 minutes of meditation or more per day improves concentration and attention span. Mindfulness meditation, where one focuses on one's breathing, is one of the simplest way of meditation. Start with ten minutes in the morning and ten minutes before bed. To begin with you may try a guided meditation. One can easily find audios for guided meditation online.
Proper sleep: I am sorry to say this. Pulling all nighters will not help with your grade. Unless you are getting sufficient restful sleep, you are not going to be as mentally focused as you could be to study as well as answer questions in exams.
Food for your Brain: The more you use certain skills, the more they are reinforced in the brain. So it makes sense that playing concentration games and games that require you to focus will improve your concentration ability. You need to be consistent in this. Play for about 10 to 20 minutes each day. Have fun, and get the benefits but remember not to spend more than 20 minutes a day. Your goal is to improve your concentration and not just keep scoring higher in the game! Try Lumosity and use only free version this will help you restrict your daily play time to 20 minutes and have maximum benefit.
Eat healthier: Your brain needs the proper nutrients to allow you to focus. Eat more vegetables and fruits and avoid consumption of junk food as much as possible. Instead, you could keep some nuts such as walnuts, almond or peanuts as in between munches. Lot of research has now proven that sugar is very harmful for our health. Reduce sugar and refined white flour in your diet as much as you could.
Exercise: It is helpful in both reducing stress and increasing energy and focus. At least 20 minutes a day would go a long way. Going for a short jog of 20 minutes will make next 4 to 5 hours of study very efficient.
B. Optimize your mental state & environment
In addition to building the habits described above into your daily routine; also adjust your environment and your current mental state to improve your concentration when studying.
Create a study space: Your brain loves routine. Create a place where all you do is study. An obvious choice is a secluded desk of some kind, but the trick is to make sure you only study in that spot. Studying in bed is a bad habit, for example, because your body is trained to want to sleep once you get into bed.
Remove distractions: Turn off the ringer on your phone and take other steps to prevent interruptions. Don't study with the television on or with radio playing. Some studies have shown that soft instrumental music (no vocals) can help improve your concentration.
Reduce background noises: If you have to study or work in an environment where it is too loud (classroom or open space) or too quiet (such as at home or at a library) you can get easily distracted by outside influences. With the right amount of background noise you can actually block out distractions and enhance your creative thinking.
Use timer: Set a time limit when you need to study new material. For example, let's say you want to read one chapter in a book (and remember it). Decide in advance that you can have 45 minutes to read the chapter, and 15 minutes to review it. Set a timer to keep yourself honest, then pace yourself to keep within the allotted time.
Stay motivated: If you see studying as burden, it's hard to concentrate. One way to stay motivated is to set up a reward system. Tell yourself you have to earn that hour of watching your favorite show later in the evening by first completing 2-3 hours of intense studying. That way, even if the material is dry, you have the reward to look forward to.
Take breaks: Take a break every two hours. Your mental energy will begin to decline after a long period of study. So every two hours or so, take a ten-minutes break. Walk around, eat a light snack, or just stare at the wall to relax your mind.
Concentrating is the first step to learning anything new. It only makes sense that if you improve your concentration, your memory will improve also.
How an expert can help?
If you want to get individualized expert opinion about how you are studying currently and what ways you can improve; you can always consult the expert. Once he/she knows what your current study methods are, they will be able to give you specific tips to improve upon. Most likely once you incorporate those tips you will be spending less time studying and your grades will improve. That's what is studying smarter and not harder means!! If you wish to discuss about any specific problem, you can consult a Psychologist.
5224
people found this helpful
Technology has become a major barrier in relationships these days. If you spend a lot of time with your laptop and phone, chances are that your love life may be getting affected without you knowing about it.
Here are a few instances when technology plays spoilsport in your relationship.
1. Tracking your ex's social media profiles: Checking your ex's Facebook and Instagram profile twice a day does more harm than good. Letting go of old flame is a good idea in order to thrive in your current relationship. While no one is advising you to stop using social networking sites, refraining from your ex's profile will do a world of good to your relationship.
2. Your mailbox is bothering you way too much: People often become too engrossed in their professional life and tend to neglect their partner. The funny thing is, they don't even realize it until the inevitable happens. While work is important, prioritizing your activities is the key here. It makes sense to completely stay from work related activities while you spend time with your partner. Your undivided attention to your partner will do the trick.
3. You are involved with too many chat groups: Platforms like WhatsApp and wechat can greatly sabotage your love life. Your partner might get irritated with the fact that your whole attention lies on your phone rather than him. A reply to your school buddy group can wait for a few hours. It is a good idea to stay away from typing while you are with your partner.
4. Planning a date is a nightmare for you: If you are too tech-savvy, it might take a long time for you to plan a date. Checking the feedback of every place you intend to visit not only consumes a lot of time, it drains your energy. While checking the star rating of a restaurant is a good idea, becoming over obsessive about the rating might ruin the whole idea of a date.
5. You have a super active twitter handle: A recent study has shown that people who are hyperactive on twitter often faces problems in their relationship. In your endeavor of updating your twitter handle, you become obsessed with it and end up spending a lot of time. This might greatly sabotage your relationship.
6. You take too much time deciphering texts: You might be dating for years yet get paranoid when it comes to texting your partner. You are too worried about the tone of the message, spelling of the words and punctuations marks of your text you are about to send. If this rings a bell, you surely need to mend your ways in order to save time and focus more on your relationship. If you wish to discuss about any specific problem, you can consult a Psychologist.
5241
people found this helpful
Drug addiction is a major problem in today's world. The major part of these drug abuse victims are teenagers. There are several reasons may drive your teen kid to hard drugs which include peer pressure, neglect, curiosity or just for the sake of being cool. This could be a major concern for the parents whose children get addicted to drugs but an important thing to keep in mind is that the only person who can help your kid overcome addiction are the parents.
Here are a few measures that can help your kid overcome drug addiction:
In order to put your kids on the right path, the most important thing is to show them love. You should keep aside your anger, fear and grief and approach them. Tell them why you are scared or angry. Proper love and affection is required to bring your kids back to the normal track.
Try to find their strengths and weakness. Your child should be complemented for any good thing he or she does. You should observe them properly and try to perceive their current nature and mental state.
You should try to keep your calm and talk to them instead of scolding, shouting or threatening them. You must also listen to them carefully and try not to react in any way. Talk to them about your concerns and see whether they are cooperating with you.
Getting your kids involved in some activity, which will let them mix with a different group of peers will be a positive remedy. You have to make them feel good about themselves. Try to find ways so that your kids will get into some positive, productive activity.
Fixing an appointment with a psychiatrist who deals with drug abuse situations can also help you deal with the issue. You must explain to your kids that there is an obvious reason behind their addiction, and it must be solved for their own good.
You should also connect with the counselors at schools and colleges. They have seen many cases like your child's and know about the situation well. You can enroll your kids in a substance abuse program which is connected with his school.
You must tell your kids that what they are doing is risky and illegal and as parents, you have the right to help them overcome this in order to maintain good health, and that you do not want them to go to prison.
Find an expert therapist specializing in teen substance abuse and make your kids have weekly appointments with him. A good therapist knows the best ways to guide your kids to the right path.
Drug addiction in kids is a common syndrome these days. If your kid is into hard drugs, you need to do your best to save him and help him overcome the addiction. If you wish to discuss about any specific problem, you can consult a psychologist.
4997
people found this helpful
Every person faces ups and downs in life, the difference lies in how we deal with the low points of our life. Losing someone you love is probably the saddest experience anyone can go through. Our natural reaction to such a loss is grief. The more significant the loss; the more intense your grief will be. There is no right or wrong way to grieve and everyone grieves in a different way.
However, here are a few healthy ways you can cope with your loss to move on with your life.
1. Build a support system: When you are grieving, you may feel that nobody understands how you feel and would want to isolate yourself. Do not allow yourself to withdraw into a shell and instead build a support system of friends and family who you trust. You could also visit a counselor who is trained to deal with such situations. Joining a support group can also help.
2. Face your grief: Not allowing yourself to grieve can do more harm than good. You can suppress your grief for a short time but you cannot avoid it forever. The longer you avoid facing it, the more difficult it will be. Suppressing grief can also lead to a number of health problems such as depression, substance abuse and anxiety.
3. Look after your health: When grieving for the loss of a loved one, you may not feel hungry and may want to simply lie in bed all day. But you must instead get out, eat right and exercise regularly. When the body is healthy, you not only feel better physically but also emotionally. Avoid turning to alcohol and drugs to lift your mood.
4. Express yourself: Bottling up your emotions is never a good idea. However, sometimes talking about how you feel can be difficult. In such situations, look for alternate means of expressing yourself. For examples, you could try painting or start a scrapbook.
5. Look out for grief triggers: What makes coping with the loss of a loved one difficult is the fact that you share a number of life events with them. Birthdays, anniversaries, holidays and festive occasions can bring back memories of the person and overwhelm you. To successfully heal, you must plan ahead for events like this that will trigger grief. Do not allow yourself to be alone at such times.
6. Seek professional help: Sometimes, when you are dealing with the loss of a loved one, you find yourself sinking into depression or find it difficult to resume your normal lifestyle. It is a good idea to consult a mental health practitioner or counselor.
4733
people found this helpful
Tragedies are a part of life and at some point of life, every person undergoes some large-scale tragedy. It may be in different forms like separation, crisis in relationships, financial stress, death of a loved one, some severe disease and many others.
A large scale tragedy can cripple a person and devastate him. However, instead of breaking down, one should stand strong and face the situation. Here are 5 ways to cope with a large-scale tragedy:
Talking to someone, honestly: You are not alone is this world and should not forget that there are many other people all around you. In case of a tragedy, you usually have a lot of pent-up feelings inside you. Instead of keeping them to yourself, you must share these feelings with your friends or any person whom you trust. Venting out will enable you to relax.
Act on truth: Always keep in mind that whatever happens in life, there is a chance to start afresh. Always remember that you are not alone and there are people to help you out, no matter what kind of tragedy you have undergone. There is always some hope left.
Be realistic: You have to differentiate between wishful thinking and hope and get it clear in your head. Wishful thinking might not get you anywhere and eventually you will be more disappointed. However, if you stick to reality and hope realistically, slowly you will be able to come out of your shell and face the world again. Face the reality that you have to struggle a lot for quite a long time and do not think about miracles.
Second chances: In many situations, a tragedy comes with a blame. However, you should not confuse between condemnation and responsibility. Taking responsibility is wise, but self-condemnation takes you along the wrong track. You should give yourself another chance. You must let go of guilt and learn how to forgive and forget. By giving a new start, things will get back to normal. This is applicable in case of relationship-related tragedies.
Have faith in God: When you are in a situation which is too tough to cope with, and you cannot foresee any hope, you have to believe in God. Keeping the faith is the best thing to do, and you should believe that hope is possible. If you have faith in a greater power, you will get through.
Large scale tragedies are difficult to cope with and can make you feel that your life is over. However, instead of isolating oneself and burying the grief, proper measures should be taken to cope with the tragedy for better and peaceful living. If you wish to discuss about any specific problem, you can consult a doctor.
4595
people found this helpful
In today's world, the number of working moms all over the world is more than ever. Such women have a huge two-fold task of balancing between work and home, which includes looking after their children and managing their work at office. Balancing the two ends can make life hard for a working mother.
Here are some effective ways to find balance in motherhood for working mothers:
Find good child care: While you are out for work all day, it is very important for you to get a good babysitter or nanny for your child. You could should seek references from people and find a patient and quality babysitter for your child. It is important to manage and evaluate the babysitter on all the criteria you require. An experienced and friendly sitter would make your child comfortable.
Keep the morning easy: Get things organized at night so that you can keep the mornings hassle free. Use the mornings to prepare your child's lunch and laying out clothes. Plan all kinds of family schedules during this time.
Maintain a family calendar: You should maintain a calendar to figure out the priorities of your family. You can maintain bill payment dates, a chore calendar for your kids, a list of all important events and other required charts. This will enable you to maintain everything, in spite of your busy schedule and enable you to strike a better balance.
Stay connected during daytime: You should try to stay connected with your children, even when you are away. You should call them frequently or send them cute messages or voice recordings and videos. This will keep them happy and they will miss you less. They will be more comforted and feel loved that you are near instead of being away at work.
Keep away from distractions and time wasters: You should stay disciplined and maintain a limit on making phone calls or checking mails. Try to do these activities when your children are asleep. Cut down your television watching time and spend the evenings with your partner. When you are spending time with your children, do not multitask and give them your total attention. At work, try not to waste time and return home as soon as work gets over.
Arrange family activities: You must make time for your kids in order to nurture your bond and get along with them. During their growing up phase, your child requires a major chunk of your time. Make special family dinners, watch movies with your family in the home theater and engross in different games. Spending time with your partner is also very important.
Life is quite difficult for working mothers who have to balance work and family together. In order to maintain a balance, follow the above-mentioned measures and lead a happy and fulfilling life. If you wish to discuss about any specific problem, you can consult a Psychologist.
5285
people found this helpful
Do you believe that the world is a hostile place and you are a victim? Are you the one who often doubts his or her abilities? If so, you might be showing signs of low self-esteem. Interestingly, self-esteem has nothing do with your actual ability or talent. Your looks, weight or skills are not responsible for your low self esteem. It largely depends upon the fact that how you value yourself.
It has been observed in most cases that self-esteem is often affected by a number of reasons, including ill-health, unpleasant memories from the past, and termination of relationships. Low self-esteem is generally marked in survivors of physical or sexual abuse, victims of racial discrimination or people who have had a traumatic past life.
If you don't pay attention towards this issue, you might end up developing certain serious mental disorders. Low self-esteem is also the root cause behind the occurrence of mental disorders like borderline personality disorder, depression, etc. However, there is nothing to worry about it. There are certain simple things that are useful in building up your self-esteem.
Here's all that you need to do to start believing in yourself and be confident about your capabilities:
1. Remember your strong points: Make three separate lists of your strengths; achievements and your qualities that you admire. Take help from your friends, parents and other well-wishers for preparing these lists. These lists will help you in understanding your abilities and goodness. You will be able to believe in your strengths. You must read through these lists at least once daily.
2. Be positive: Optimism and a positive approach towards life are the key to success. Your self-esteem is influenced by the fact that how you look at life. Life is not a bed of roses. It is unavoidable that you will have to face critical situations or problems in life. But, what is important is to face them with courage and a faith in your own abilities. Be positive and stop developing negative thoughts about yourself. Get rid of thoughts like 'I am a loser'; 'I can't get rid of this problem'; etc.
3. Take care of your body: Your outward appearance sometimes works wonders in lifting up your inner-self and spirits. Keep yourself clean, trim your beard or hairs; cut your nails; don't forget to floss your teeth and maintain overall personal hygiene to develop a feeling of goodness.
4. Sleep well: A good night's sleep is essential for boosting up your self - esteem.
5. Eat right: A balanced diet is a key to good health. Eating the right food in the right way keeps your mental and physical health all right. Include minerals and vitamins in your regular meals. Avoid distractions like television or radio while taking meals.
6. Exercise: Regular workouts keep you away from mental-ill health.
7. Be cool and comfortable first: When it comes to your dressing, try to put on attires that you can carry well. Wear stuffs that you love the most. If you wish to discuss about any specific problem, you can consult a doctor and ask a free question.
7398
people found this helpful
If someone in your family or your partner is suffering from Borderline Personality Disorder, your mental health is at stake too. You will have to take care of yourself and your emotional needs first. Life can be frustrating for you all the time. But, you need to identify your 'feel good' activities and take some time out of your daily life to relax and calm down. Remember, you can succeed in the critical task of appeasing or pleasing your dear one with BPD, only when you are at peace with yourself first. Destress yourself to fight back the depression or emotional drainage caused by handling a BPD patient.
Here are few things that can help you have a better life while being in a relationship with a person suffering from BPD:
1. Don't isolate yourself: You must be in touch with people you like to be with. You need emotional support from friends and family to deal with life. Spending some quality time with friends and family members can add little happiness to your life. It will boost up your energy level to fight back the dark side of life. You must remember that you have a life as well.
2. Take care of your health: Sometimes, relatives of BPD patients forget to take care of their physical health. They forget basic stuffs like having proper meals, exercising, etc just because they are caught-up in a stressful relationship. But, remember you can help your loved one better only when you are physically fit.
3. Manage stress: Don't get anxious or depressed with the ongoing stress in your life. It will only add to your existing problems. Keep your nerves cool to have a better life for yourself as well as your sweetheart with BPD.
4. Believe in the 3c's formula: Well, it is a formula recommended by most of the mental health practitioners. Don't blame yourself for the irrational behaviour of your friend or dear one. The patient with BPD is solely responsible for his or her destructive behaviour or abnormal outburst. You will have to remember these 3c's: I didn't cause it; I can't cure it; and I can't control it.
5. Careful communication: You have to be very careful while communicating with BPD patients. Don't argue or try to convince them, when they are already in a disturbed frame of mind or agitated. They might end up getting destructive. Listen to their words carefully and patiently. Occasional nodding in between a conversation is advisable to let them feel assured about the fact that they are being heard and understood.
Don't forget to acknowledge their feelings. It is also important that you stay calm when the patient is angry and has turned destructive.
If you wish to discuss about any specific problem, you can consult the doctor and ask a free question.
4443
people found this helpful
View All Feed
Near By Doctors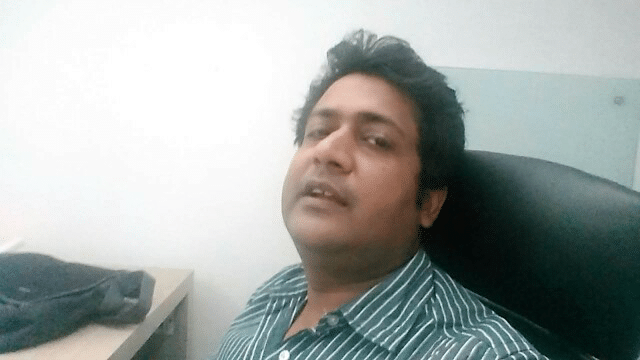 BDS, Certification In Hypnotherapy, Certification In N.L.P, Certification In Gene & Behavior, Psychology At Work
Psychologist
Dr Vikas Khanna's Counseling & Hypnotherapy Clinic - Gurgaon,
Book Appointment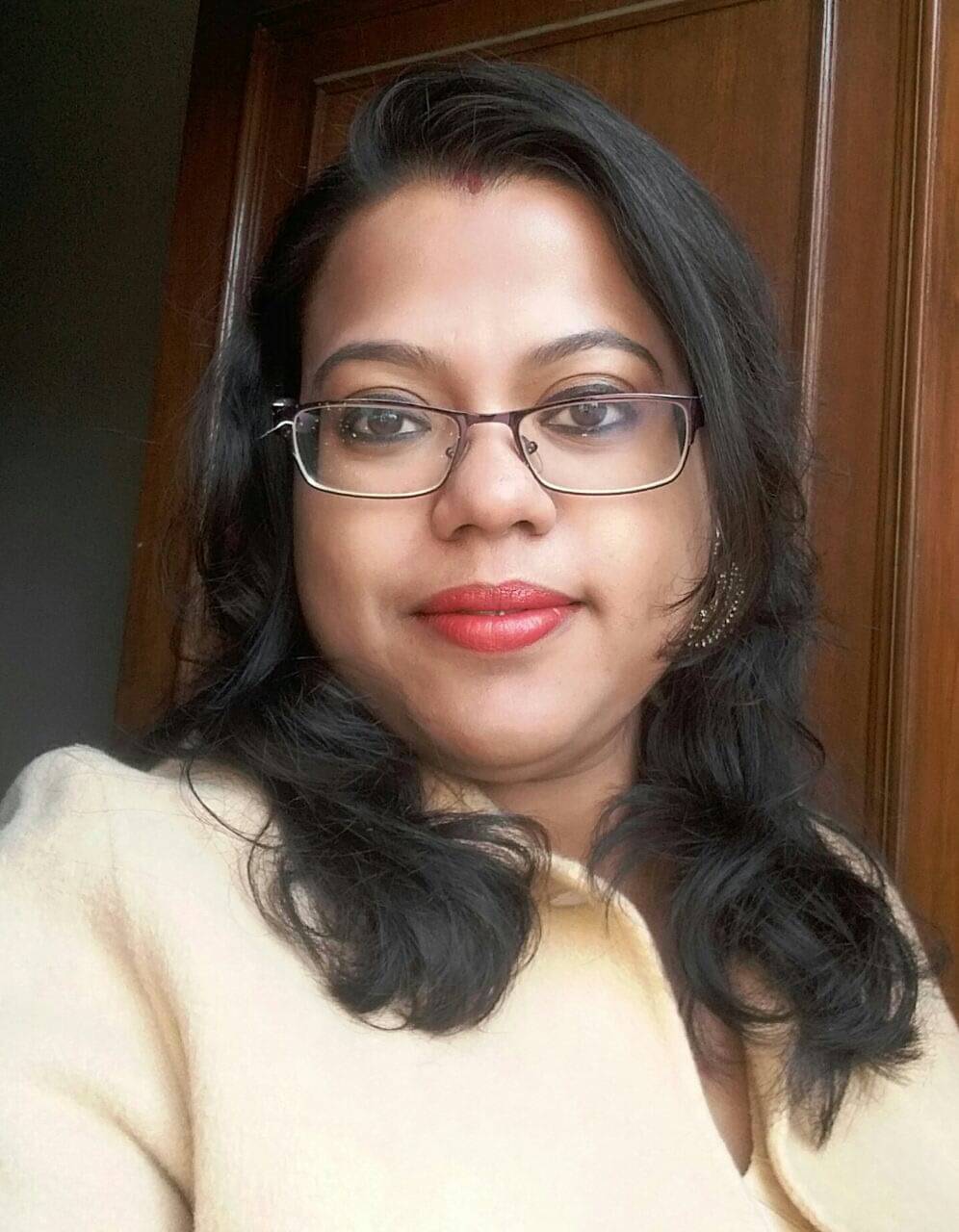 M.Phil - Clinical Psychology, Bsc - Psychology, Msc - Applied Psychology
Psychologist
Utkarsh Speciality Clinic,
Book Appointment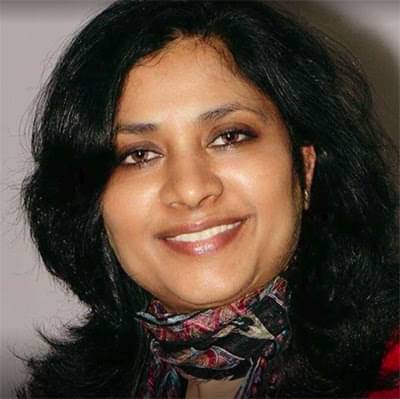 MA-Clinical Psychology, M-Phil Clinical Psychology, Ph.D - Emotions & Their Psychosomatic Effects On Human Body
Psychologist
Anahat Multispeciality Clinic,
Book Appointment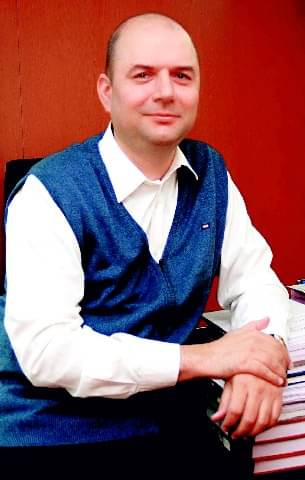 Consultant Dyslexia, Autism & Child Psychologist. Consultant Clinical & Mental Health Psychologist., Post Masters Doc in Behavioural Medicine , Post Masters Doc Psychology
Psychologist
Dyslexia Consultation Centre,
Book Appointment