About
Our goal is to offer our patients, and all our community the most affordable, trustworthy and professional service to ensure your best health.
...more
Our goal is to offer our patients, and all our community the most affordable, trustworthy and professional service to ensure your best health.
More about HealthYug Wellness Clinic.
HealthYug Wellness Clinic. is known for housing experienced Dietitian/Nutritionists. Dt. Amardeep Arora, a well-reputed Dietitian/Nutritionist, practices in Gurgaon. Visit this medical health centre for Dietitian/Nutritionists recommended by 56 patients.
Timings
Location

Get Directions
Doctor in HealthYug Wellness Clinic.
Services
Submit Feedback
Submit a review for HealthYug Wellness Clinic.
Your feedback matters!
Write a Review
Feed
Nothing posted by this doctor yet. Here are some posts by similar doctors.
Shared today • Featured Tip

M.Sc - Dietitics / Nutrition
Dietitian/Nutritionist, Gurgaon
Your overall health and your genes affect your liver. So do diet, lifestyle, and environment. There are simple, commonsense steps you can take to help keep your liver healthy without special detox programs. These guidelines can be especially important if you have certain things that make the liver disease more likely, like heavy alcohol use or a family history of liver disease. You should:
Limit the amount of alcohol you drink. Talk to your doctor about what's right for you.
Eat a well-balanced diet every day. That's 5-9 serving of fruits and vegetables, along with fiber from vegetables, nuts, seeds, and whole grains. Also, be sure to include protein to support enzymes that help your body detox naturally.
Keep a healthy weight, or lose weight if you need to.
Exercise every day if you can. Check with your doctor if you haven't been active.
# Detox liver- Weight reduction with liver detoxification.
1
person found this helpful
Shared yesterday • Featured Tip
DNB (ENT), MBBS, MNAMS - Otorhinolaryngology
Nasal allergy is something that needs proper care and treatment to opt. Nasal allergy is the home to serious health issues, so it is prominent to know the reason behind it. Sometimes people get allergic to dust, tree pollen, some flowers, animal dander or it might be something else which is causing irritation in the nose. Treat your allergies on the priority basis because it is not something which can be ignored. Give a look at the below-mentioned symptoms and know the precautions that can find a way to get you out of this.
Do not ignore the symptoms mentioned above because a small mistake can cause the serious problems. The aforementioned points are also beneficial, but the reference of a doctor can provide the best ways possible. Proper care is necessary to be taken if you want to keep your nose working smoothly. Get the best advice and choose soothing breath for you.
1
person found this helpful
Shared yesterday • Featured Tip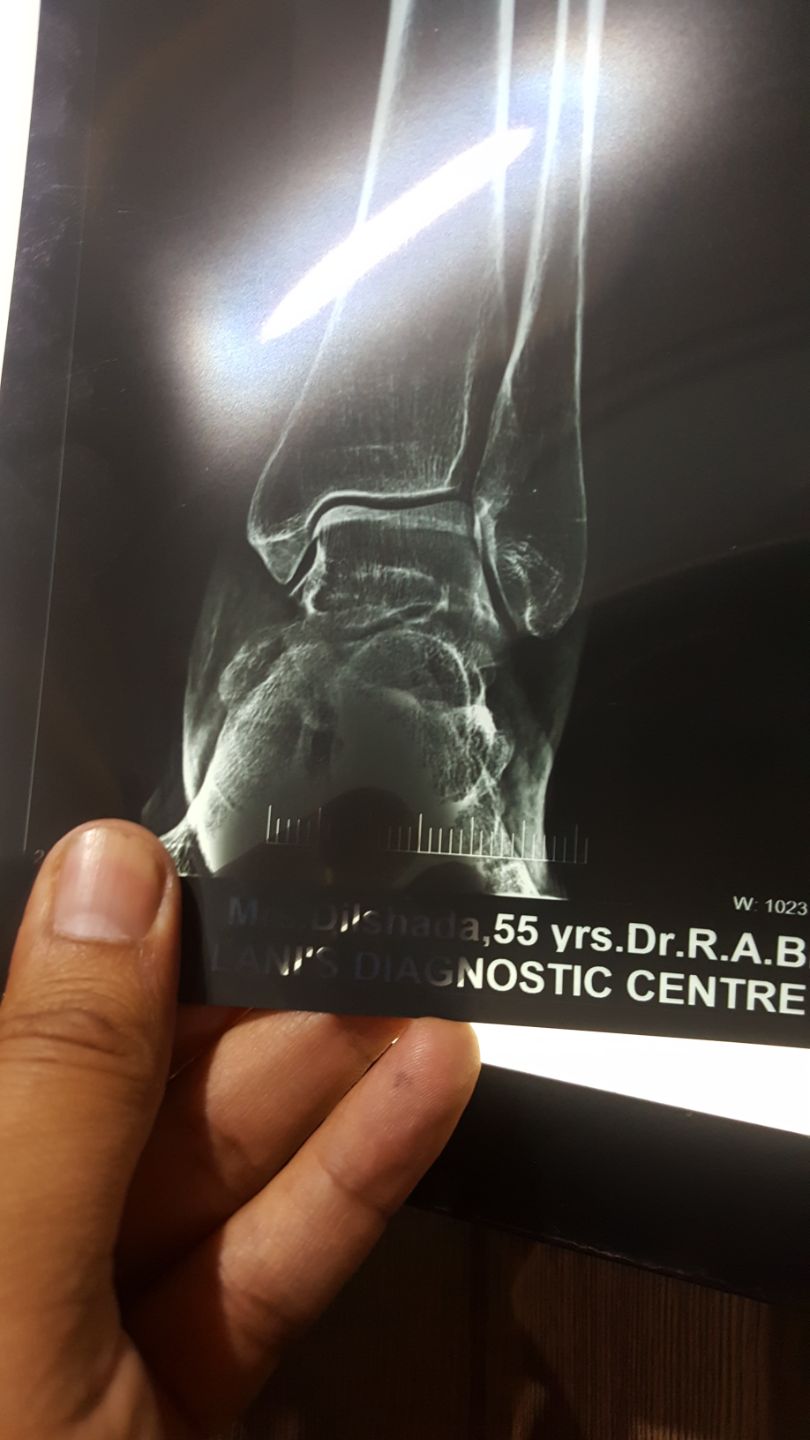 MD - Medicine, Diabetologist, Thyroidologist & Endocrinologist
General Physician, Srinagar
Most of us today live a hectic life be it pressing deadlines or tiring social engagements, but in all this hustle and bustle we tend to often neglect our health. Do we know that today for all of us there is a great need for preventive care, especially in today's world where the threats are magnified. This also includes being able to get the proper guidance to imbibe a healthier lifestyle with regular tests and health checkups that will help us in knowing our present state of health and will help is in identifying risks and threats well in advance.
Did you know, that almost seven out of ten fatalities or deaths are caused due to chronic disease and that half these cases do not recognise the early symptoms and risks with proper screening and regular check ups! Sounds familiar, are you also one of those who have never cared for preventive healthcare check ups?
These preventive health checkups are actually life saving, as they update you on how fit and healthy you are. Preventive health care basically deals with the prevention of diseases and conditions that may be caused due to environmental factors, genetic predisposition of the patient, lifestyle choices as well as disease agents. In this field, constant check ups and preventive action equips people to deal with and ward off these causes so as to prevent the onset of a number of disease and ailments. Here is everything you need to know about preventive healthcare.
In today's time it is very simple to get a preventive health check up done, all it takes is a simple blood and urine test at a lab and you will be able to know all you need to know about your health. Further, if there has been an outbreak of an epidemic where you live, then preventive health care will help in getting the right tests done at the right time so as to ensure that you get the proper vaccinations. With preventive healthcare, you can also get genetic testing done on a regular basis so as to learn more about preventing diseases like asthma, cardiovascular diseases, diabetes and many others that one might inherit genetically.
It is time that we take care of ourselves by booking a full body check up today and live a healthy and stress free life.
1
person found this helpful
Shared yesterday • Featured Tip

Ingrown hair refers to a situation in which a part of the body hair which has been trimmed, shaved or tweezed grows back into the skin in a curled form. This sometimes causes painful and discomforting skin conditions such as swelling, bump formation and chronic pain in the area from where the hair was removed.
This condition is mostly common among people who have very tightly curled hair on their entire bodies. Among men the most affected areas are cheeks, chin and neck. Additionally, they can also appear in cases of men who regularly shave their head. In case of women, ingrown hair is common in areas like armpits, pubic region and legs.
The most common signs of this condition are:
Small skin bumps (papules)
Small, pus-filled, blister-like lesions (pustules)
Hyperpigmentation (skin darkening)
Long lasting and chronic pain
Ingrown hair might also occur if you do the following activities:
Pulling your skin while shaving your body hair can give rise to ingrown hair. This in turn allows the shaved hair particles to penetrate back into the skin without growing outwards.
Tweezing of hair can also lead to the hair particles to grow inwards instead of growing outwards.
Some common complications associated with this condition are:
Bacterial and fungal infections that usually happen from scratching of the affected area.
Hyperpigmentation of the skin which involves an abrupt darkening of the skin areas.
Permanent scarring of the tissue of the affecting skin.
1
person found this helpful
Shared yesterday • Featured Tip

Winters can often be gloomy, which is why the Spring Equinox comes as good news for those counting the days until warmer weather. It is the time when equator passes through the center of the sun and the days become longer. The spring equinox does not only mark as the beginning of the spring, but has great influence over our health.
On an average, we need 8-10 glasses of water a day to stay hydrated. This helps ensure proper blood circulation that takes nutrients to all the calls of the body, aids digestion, maintains proper functioning of the heart and brain and helps remove toxins from the body. Drinking water also helps improve metabolism and can, therefore, help you manage your weight. However, sometimes, you need to drink more water. The spring equinox is one such time of the year when the body needs more water.
The equinox refers to the passing of the earth's equator plane through the centre of the sun. There are two equinoxes in a year; once in march and once in September. On an equinox, the length of the day and night is almost equal. The equinox in March is known as the Spring Equinox or Vernal Equinox and occurs typically around the March 20. This marks the end of winter and the beginning of spring in the Northern Hemisphere.
For a few days before and after the equinox along with the day of the equinox, the sun is directly overhead and very strong. Thus, it is essential to drink a lot of water and stay indoors as far as possible. If you must go out during the day, carry an umbrella or wear a car. The strength of the sun's rays can dehydrate the body very fast causing nausea, heat strokes and blackouts. In addition, the heat can also make you sweat excessively thereby increasing the amount of water expelled from your body. An easy way to check your body's hydrated levels is to check your urine. A pale yellow, straw-like colour indicates good hydration while a darker yellow means that your body is dehydrated.
While drinking water is important, drinking water the right way is equally important. Drinking a bottle of water at once may give you the impression that you have drunk enough water, but in reality, the body cannot absorb so much water at one time. Instead, you should space out your water intake and drink throughout the day. Juices, soft drinks, tea, coffee etc cannot be used as a substitute for water. The caffeine in tea and coffee can actually dehydrate your body further and hence should be avoided at this time. If plain water does not sound appealing to you, you could infuse it with herbs like basil or fruits and vegetables like strawberries, oranges, lemons and cucumbers to add flavour.
Washing your face often and showering twice a day can also help hydrate your skin and cool you down. Alternatively, you could fill a spray bottle with water and spritz yourself from time to time.
1
person found this helpful
Shared yesterday • Featured Tip

DNB - Obs & GYnae, MBBS, D.G.O - Obs & Gynae, Fellowship in Reproductive Medicine
The abnormal growth of the endometrium tissue outside the uterus is known as endometriosis. Ideally, the abnormal tissue is supposed to break down and exit the body. However, in this condition, the tissue is unable to pass out of the body. As a result, the surrounding tissue tends to get irritated and leads to the formation of scar tissues.
The various causes of endometriosis include:
Immune system disorder: Complications in the immune system might render it incapable of destroying the endometrial tissue that grows outside the uterus.
Surgical scar implantation: Certain surgeries such as a C-section may result in the attachment of endometrial cells to the incision area.
Embryonic cell transport: These cells may be transported to other parts of the body by the blood vessels which may lead to endometriosis.
Symptoms
1. Pain during sexual intercourse
2. Pain during periods including pelvic pain, especially during periods, lower back pain and abdominal pain.
3. Excessive bleeding during periods
4. Fatigue
5. Constipation
6. Bloating
The major complication that results is fertility problems. Endometriosis may prevent the combination of the egg and the sperm and thus, impairs your ability to conceive. It is recommended not to delay pregnancy if you have endometriosis. This disorder also tends to increase the risk of ovarian cancer in some women.

How can it be treated?
Endometriosis is usually done using surgery or medications.
Medication: It usually involves painkillers.
Hormone therapy: Some of the hormonal therapies include:

Hormonal contraceptives
Progestin therapy
Gonadotropin-releasing hormone (Gn-RH) agonists and antagonists

Conservative surgery: If a patient wants to become pregnant, surgery is done as much as possible without harming the uterus and ovaries. Suggested procedures include laparoscopy and traditional abdominal surgery.
Assisted reproductive technologies: An example of this form of treatment is In Vitro Fertilization.
Hysterectomy: Under severe circumstances, total hysterectomy is conducted in order to facilitate the removal of cervix and uterus.
1
person found this helpful
Shared yesterday • Featured Tip

MBBS, MD - Obstetrics & Gynaecology, DGES
Menstruation is a barometer of a women's health. Any changes in the menstrual pattern of a woman could be a harbinger of serious underlying disease and should not be overlooked. However adolescent girls are a special case where menstrual pattern is variable and much different from Adult women. It is very common for teenaged girls who have recently started menstruating to have irregular periods. This period pattern is wrongly classified as 'period problems". At the same time one needs to understand that some of the real problems like period pain in young girls are often overlooked as "normal" when they could be associated with serious medical disorders.

Although menstrual disorders are fairly common in most young women, it may have an underlying cause which can be indicative of a serious issue. Therefore, it is recommended for young women to consult a gynecologist if any difficulties arise.

Symptoms Of Menstrual Disorders (Severe)
Excessive abdominal pain
Excessive vaginal pain
Missed / irregular periods
The severe symptoms are usually accompanied by mild symptoms such as:
Irritability
Headaches/back pain
Diarrhea
PCOS and Menstrual Disorders

Polycystic Ovarian Syndrome is a common reason for women to experience irregular menstrual periods. PCOS occurs when there is an excess of male hormones (androgens) in the body which hinder the production and release of eggs in the ovaries, resulting in menstruation problems. Symptoms of PCOS are acne, hair loss and weight gain. Women with PCOS are 80% more likely to suffer from fertility issues later in life. Along with that, PCOS can result in high cholesterol and high blood pressure. One serious concern for women with PCOS is resistance to insulin which leads to diabetes.

Diet and menstrual disorders
Poor diet can also lead to menstrual complications. An extremely high fiber diet can result in less frequent ovulations and therefore irregular periods. A diet which is too low in fats and fatty acid can also result in abnormal menstrual patterns.

Stress and PCOS
Young women are often prone to immense stress. Stress is one of the primary reasons for delayed periods. Stress can cause minor complications in the hypothalamus which may have consequences in the levels of hormones in the body.

The presence of ovarian cysts in the vagina may be a cause for irregular or painful periods. Endometriosis can cause heavy bleeding and extreme pain.
1
person found this helpful
View All Feed
Near By Clinics