About
Customer service is provided by a highly trained, professional staff who look after your comfort and care and are considerate of your time. Their focus is you.
...more
Customer service is provided by a highly trained, professional staff who look after your comfort and care and are considerate of your time. Their focus is you.
More about Vasundhara Hospital
Vasundhara Hospital is known for housing experienced Gynaecologists. Dr. Vineeta, a well-reputed Gynaecologist, practices in Ghaziabad. Visit this medical health centre for Gynaecologists recommended by 105 patients.
Timings
Location
Sector 15, National Highway No. 1, Vasundhara, Landmark:- Near Atal Chowk,
Vasundhara
Ghaziabad,
Uttar Pradesh
-
201012

Get Directions
Services
Submit Feedback
Submit a review for Vasundhara Hospital
Your feedback matters!
Write a Review
Feed
Nothing posted by this doctor yet. Here are some posts by similar doctors.
The dark pigmentation, also known as hyperpigmentation is a condition whereby there is an elevated production of melanin, the pigment responsible for the skin color. The hyperpigmentation can be an extremely unpleasant and annoying experience affecting the overall appearance of a person.

What triggers the hyperpigmentation of the skin?
The hormonal imbalance can be an underlying factor responsible for the increased production of the melanin by the melanocytes. It is a well-known fact that the use of birth control pills can elevate the estrogen and progesterone level. The increased estrogen level acts as a catalyst, triggering an upsurge in the melanin production.
The dark pigmentation can also be a hereditary trait that runs in the family.
In some, if not all people, increased exposure to the sun rays can trigger a skin inflammation leading to hyperpigmentation.
The problem can also stem from skin allergies that may result in an inflammatory response, eventually giving rise to the skin pigmentation.
Certain medications such as chemotherapeutic drugs, anti-seizure drugs, non-steroidal drugs, or hormone therapy can act as catalysts resulting in dark pigmentation.
Skin damage caused by eczema or identical dermatological conditions can also lead to pigmentation of the skin.
Natural remedies to reduce the dark pigmentation
While medications and treatments may be available to reduce the hyperpigmentation of the skin, most people opt for the natural remedies which prove to be equally effective, if not more. Mentioned below are some natural remedies that have produced amazing results in the case of hyperpigmentation.
Many people with skin pigmentation or blemishes have benefited immensely from the use of potatoes. Just cut a potato in two halves and sprinkle some water on the exposed side. Now take this exposed side of the potato and gently rub it on the affected skin area. Keep it for about 10 minutes and then rinse it off with lukewarm water. Regularly use this for about a month (three to four times daily).
Apple cider vinegar can also work miracles in the case of dark pigmentation. Take water and apple cider vinegar (about 3-4 tablespoons each) in a bowl. Apply this mixture on the affected skin area and then wash off with water (lukewarm) after 5 minutes. For the maximum results, the mixture should be used twice daily.
Lemon, known for its bleaching properties can also be used to treat the pigmentation. Take lemon juice and turmeric powder (1 tablespoon each) in a bowl and apply it on the affected skin every night before retiring to bed. In the excitement, however, do not forget to rinse it off with water after 15 minutes.
You can also use lemon juice (1 whole lemon) and organic honey (2 tablespoons) mixture on the skin. Wash it off after 15 minutes and skin pigmentation will be a thing of the past. Use this regularly (twice daily).
The regular use of aloe vera gel (2 tablespoons) and raw honey (1/2 tablespoon) can also work wonders to reduce the pigmentation. The mixture applied should, however, be rinsed off with lukewarm water after 20 minutes.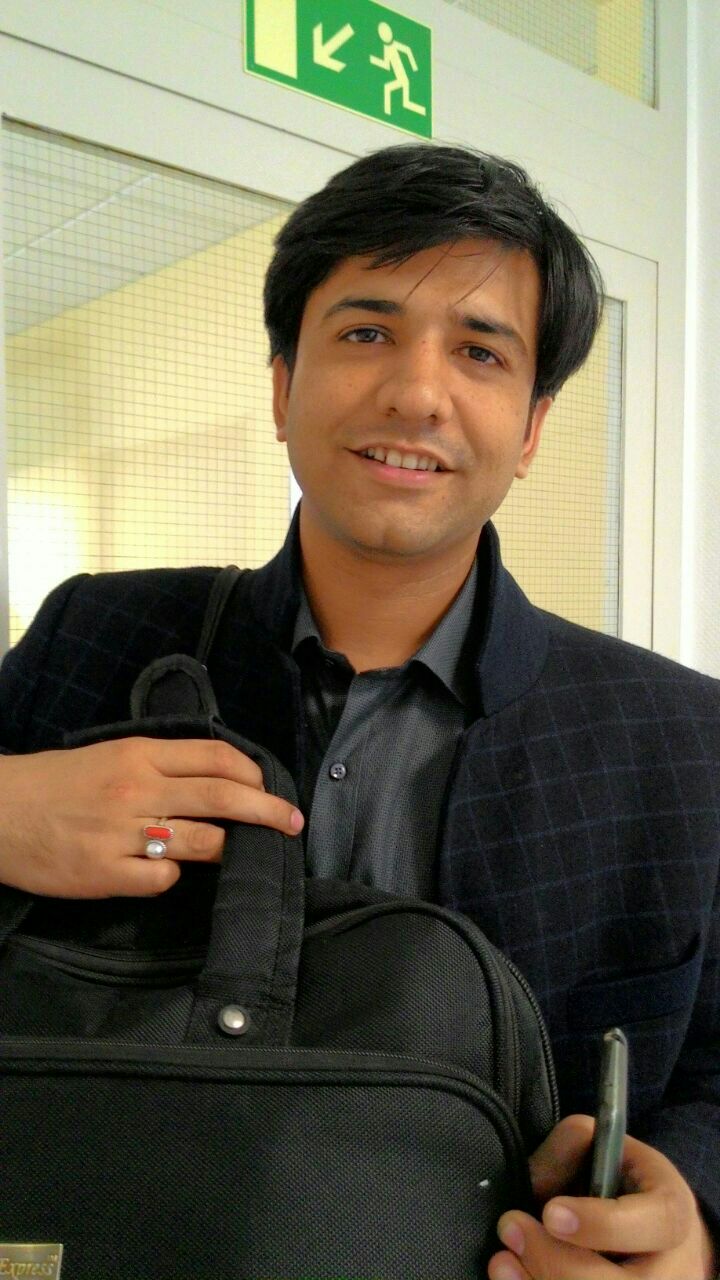 MBBS, MS - Obstetrics and Gynaecology, Ultrasonography Basic Traning Course, Diploma in Minimal Access Surgery, Advanced Infertility & ART training, Advanced training in ultrasonography, PG Diploma in IVF & Reproductive Medicine
Though ovarian cysts can be well-treated with surgeries but not all surgeries are good for operating them. Thus, you have to choose the safest option that can help you to avoid adverse impacts after surgery.
Laparoscopic method is the approved surgical method that can operate ovarian cysts in the best possible manner. This treatment is completely painless, and thus you will not suffer at all while conducting the concerned method.
What is the best surgical method for ovarian cysts?
If you are looking for the best surgical method that can treat ovarian cysts, then nothing can be a better option other than laparoscopic surgery. There are many potential benefits of this surgical treatment for which it is more preferred in comparison to the traditional surgeries.
- Improved treatment: This treatment is quite an advanced treatment which is not invasive and moreover, the count of side-effects is quite lower. Modernized surgical equipments are used in this regard so that ovarian cysts can be removed with great ease and convenience. Moreover, the chances of medical malpractices or errors can be completely eliminated, and thus the patients remain safe.
- Needs short tenure: This treatment does not take a long time, and rather it can be completed within a short time. You do not have to stay at the hospital for long rather can get discharged on the same day treatment takes place. Thus, you can save a lot of medical expenses.
- Reduction in sufferings caused due to surgery: Sufferings due to surgery can be reduced or completely eliminated to a great extent, and this is one of the leading reasons why this treatment is preferred for removing ovarian cysts. You will not face any painful sensation and on the other hand, the trouble of blood transfusion is also avoided in this case.
- No exposure to contaminants: internal organs will be protected against different kinds of contaminants by implementing laparoscopic surgery. If the organs get contaminated, then the possibility of post-operative infections will rise. Infectious diseases are very much dreadful.
- Small incision-size: Incision size is quite small, and this is really quite beneficial in preventing different unwanted symptoms like pain, excessive bleeding and others. You do not have to take strong medications for getting rid of post-surgery symptoms. Scar tissues often get affected by infectious diseases, but in this case, it does not happen, and thus you will remain completely safe and secured.
If you hear a constant ringing in your ears without any external stimulus, it is called tinnitus. The sound can also manifest as incessant roaring, hissing, buzzing or clicking. The sound can be loud or soft, low or high pitched. Tinnitus can occur in one ear, or both the ears.
Tinnitus is primarily of two types:
Subjective tinnitus: This type of tinnitus is very common. In this type, only you are able to hear the ringing, or buzzing. The main cause of subjective tinnitus is ear problems, especially in the inner, middle and outer ear. Problems in the auditory nerves (hearing) or auditory pathways (the part in your brain that changes nerve signals into sound) can also cause subjective tinnitus.
Objective tinnitus: In this type of tinnitus, the doctor can also hear the sound when he/she performs an examination. This type of tinnitus is rare. Muscles contractions, problems in the blood vessels or conditions in the middle ear bone can cause objective tinnitus.
Causes:
Tinnitus is not a condition; it is more of a symptom of some other underlying medical condition. Tinnitus can be caused by any of the following complications-
Hearing loss (This happens mostly among older people)
Loud noises
Sinus and ear infections
Blood vessel or heart problems
Meniere's disease (The inner ear is affected by unknown causes which lead to deafness)
Brain tumours
Hormonal changes (This happens mostly to women)
Thyroid problem
Symptoms:
The symptoms of tinnitus include
You hear noises that no one else will be able to hear
The sound can be depicted as chirping, whistling, screeching, clicking, static, hissing, buzzing, roaring, pulsing, musical or whooshing.
The sounds can vary greatly in volume and it is most prominent at night or when your surroundings are quiet
Loss of hearing commonly follows tinnitus.
Treating Your Tinnitus
Depending on the results of your hearing evaluation, you may get a recommendation for one of the following types of tinnitus treatment.
Tinnitus Retraining Therapy (TRT) uses cognitive behavioral therapy in combination with a masking device to help you learn to ignore the background ringing noise in your ears.
Tinnitus masking or noise suppression devices are common treatment options for tinnitus sufferers. This type of device is worn in the ear like a hearing aid and produces either a constant signal or tonal beats to compete with the sounds you're hearing. The hearing care professional will use the pitch matching and loudness matching tests to set the signal at a level and pitch similar to the tinnitus you are perceiving.
You can also use a free-standing white noise generating machine. Tinnitus generally gets worse when you're in a quiet space, so being able to bathe a room in background sound might be all you need to help you ignore the ringing in your ears.

The longest nerve in the body is the sciatic nerve. The sciatic nerve starts from the lower part of the spine, through your hip to the back of the leg. So when it is said sciatica, we refer to pain in this nerve. Since the nerve covers the spine, hip and leg, sciatic pain is felt in the areas through which it passes. The lower leg muscles and sensation in the legs, thighs and feet are controlled by this nerve.
Symptoms usually include:
Pain that radiates from the lower back to the hip and to the leg
Sharp, tingling, dull, constant or burning pain
Loss of bladder or bowel control
Moving the leg gets difficult so usual activities like walking, sitting and standing become painful
Homeopathic remedies are easy and gentle on the body. Homeopathy aims to boost the body's immune system so it can fight all its weaknesses. The following remedies may prove to be useful:
Ammonium Muriaticum: It is taken for chronic pain in the heel or for chronic backache or when straightening the knee gets difficult as hamstrings contract. It is also taken for limping.
Bellis Perennis: In periosteum injuries, stiffness and deep aches in the spine Bellis Perennis is used. It is also used for tailbone injuries. It is also helpful for nerve pains during pregnancy.
Calcarea Fluorica: If the vertebra degenerates after trauma to the spine, then Calcarea Fluorica can be useful.
Cicuta: The worst back injuries with serious trauma and muscles spasms are treated with Cicuta.
Hypericum: Hypericum is suggested for tailbone injuries, temporary paralysis, spinal concussions and for sharp pain that tingles and moves upwards.
Rhus tox: If after lifting weights, overexerting muscles and exposure to anything wet, you feel tearing and burning pain, then Rhus tox is beneficial. Cramps that get better after heat application, but get worse after exposed to the cold are also treated with Rhus tox.
Ruta: Stiffness and pain from back injuries, twisting the wrong way and bruises are prescribed with Ruta.

Diploma In Electrical Engineering, MCA, MBA, Certification In Sound Therapy
Alternative Medicine Specialist, Delhi
Gong happen to be one of most powerful and as well as the oldest transformational and therapeutic instruments. It has been used for different kinds of purposes like rituals, any kind of ceremony, meditation and prayer for way back, since the time of Bronze Age.
The sound of the Gongs has different sets of qualities including:
Have relaxing and calming influences on the mind and body.
It centres and energizes.
The sounds have a transforming and healing effect on a person.
Gongs are also used in yoga.
Used as sound to meditate.
Acts as a vibration therapy.
When any metal is banged upon, electrons get electromagnetically charged and hence a plasma field is formed.
The plasma field gets created off the gong and the one who listens, tend to become part of the field. Metal has always been known as a material; wherein the electrons leave behind their own atoms and go on to join other atoms.
As and when there is an end to the activity of the gong, the electrons get back to their original atoms. Once the gong comes back to rest, the plasma along with the energy field collapse. Again when the gong revs up, the Plasma field tends to expand and intensify.
Usefulness of Gongs
Gongs happen to be useful in a number of ways. They include:
They help to resolve emotional as well as physical dissonance.
Playing along with listening to gongs help to offer spiritual, emotional and physical resolutions, thus open the doorway towards the Universe.
Once the path towards the Universe gets opened, energies start to move, which are Universal in nature, to make an entry into a spiritual dimension.
Gong, which is basically a psychoacoustic path towards greater states of awareness and consciousness.
This is also an ideal tool which helps to reduce stress, stimulate the glandular system and break up emotional blockages.
When they are played in a skilful manner, gongs help to resonate and stimulate all cells within the human body at the same time.
Other Effects on One's Body
There are certain other useful effects of Gong. They are:
They generate really powerful ripples of multiple dimensions of sound that grow into waves and fill the whole body in streams of sound.
Gongs have the potential to keep on expanding and represent people's connection with a kind of oneness that is holographic in nature.
So, Gong is a tool which helps to engulf people in total sound and through their intuition, they are brought back towards attainment of complete health and balance.
Through the unique quality of its resonance, ensures integration of diverse elements into a total power of synergy.

Bachelor of Ayurveda, Medicine and Surgery (BAMS) And Naturopath (ND)
Split ends is a cause of concern, especially among women. Split ends badly affect the quality of your hair and also do not look good. It is important that you get rid of split ends as soon as possible. Some of the causes for split ends are excessive combing, lack of conditioning, combing wet hair, deficiency of nutrients in the body, exposure of the hair to pollution and dust, using chemical colours on hair, etc.
In this article we are going to discuss some ayurvedic ways in which you can get rid of split ends:
Oiling Your Hair: It is very important that you oil your hair on a regular basis. You should oil your hair and leave the oil on your hair for 1 hour before you wash your hair. You can use coconut oil, almond oil or Bhringamalakadi taila. Just like you shampoo your hair, you will need to oil your hair frequently to keep it nourished and prevent split ends from developing.
Use a Wide Toothed Comb: You should use a wide toothed comb to detangle your hair. Using a wide toothed comb will prevent your hair from getting damaged any further. Small or sharp combs tangle the hair even more which makes it very difficult for you to detangle.
Use Herbal Based Shampoos: You should use mild shampoos which are herbal based as they will not damage your hair. Using shampoos which have ayurvedic ingredients will not only help repair your split ends but will also help in strengthening your hair. Prevent dying or using chemicals to colour your hair which causes more damage than good to the natural balance to your hair.
Diet: A big part of any ayurvedic treatment or remedy is diet. It is very important that you pay close attention to your diet if you want to get rid of split ends. You should include certain foods like spinach, egg, curry leaves, milk and amla in your diet. These foods not only help in repairing your split ends but also helps the body in many other ways.
We hope that this article will help you in repairing your split ends the ayurvedic way. Ayurveda is one of the best ways of healing and everyone benefits from it.
MBBS, Diploma In Orthopaedics, Trauma and Orthopedics training, dnb training, fellowship in joint replacement surgery, m.ch(ortho), fellowship in adult hip and knee computer navigated surgery(switzerland)
Orthopedist, Visakhapatnam
Do you remember the last time you had a searing knee pain in the middle of your morning run? It was probably because you did not warm up properly. The incidence of injuries in various sports has gone up in the recent times, and it is mostly due to the lack of proper warm up exercises. However, other factors come into play as well, such as the pressure of increased workload on the current batch of athletes, missing a trick or two with the proper technique to be followed, etc.
In order to reduce the risk of an injury, it is advised to follow these simple tips:
Set realistic goals for yourself: Don't go overboard with anything that includes repetitively stressing and straining your body over a certain degree. If you are planning to go for a run or hit to the gym, make sure you set goals that you can sustain and find feasible. One example of this would be to not increase the amount of weight drastically while lifting weights as it can lead to serious injuries.

Follow the right technique: Proper technique is very important in sports, a lack of which can lead to injuries. Ask your trainer to observe your form when you perform any activity. Focus on your breathing and posture when you are exercising.

Warm up before you begin exercising: Warming up before you exercise or play a sport is important as it helps loosen your muscles and boost blood circulation. It drastically reduces the risks of sustaining injuries, and also prepares your body for the subsequent exercise.

Cool down: Similar to an essential warm up is the need to cool down; it is another aspect that should not be ignored. Cooling down usually consists of stretches and postures that promote flexibility. The muscles become sore after working out. Stretching can help reduce post workout pain and make the joints flexible. Cooling down also helps in eliminating lactic acid from the muscles, which means less pain after exercise.

Listen to your body: During an activity, if you feel that you can no longer carry on, terminate the activity. The chances of injury rise if you continue to push your body over your threshold limit. If you think that you can no longer carry on doing something without risking an injury, avoid doing it altogether. Listen to your body, and it shall never fail you.
Dengue is caused from the bite of the 'Aedes Aegypti' mosquito. This mosquito has been known to breed and survive in tropical and subtropical regions. A waterborne disease, it causes extreme discomfort and pain, even death is a possibility. Statistics suggest that each year, the number of people afflicted with dengue is around 390 million. Out of this huge number, 96 million tend to develop severe illnesses wherein hospitalization becomes mandatory.
Causes
It is primarily caused due to the bite of the 'Aedes aegypti' mosquito.

A mosquito becomes infected with dengue if it bites an already infected person. The disease can be transmitted to any healthy person that this infected mosquito bites next.

Living near a stagnant water body or an open drain makes you the most vulnerable to this disease. Letting water accumulate in open containers or spaces over a period of time makes it the perfect breeding ground for all types of mosquitoes.
Symptoms
On being infected, the symptoms generally last for around 10 days. Some of the common symptoms are:
Excruciating pain behind the eyes

Severe headache

Sudden high fever with chills

Skin rash which generally appears two to five days after you get infected

Nose bleeding, easy bruising and bleeding gums

Severe muscle and joint pain
It should be noted that these symptoms can be easily mistaken for high fever or any other viral infection. Therefore, getting tested as soon as these symptoms start appearing is very important.
If the dengue is left untreated or not treated on time, it can result in dengue haemorrhagic fever. This condition causes nose bleeding (due to damage to the blood vessels), high fever and failure of the circulatory system as well as the enlargement of liver.
Ways to prevent dengue include
Avoid storing water in containers

Wear clothes that cover your whole body, if possible

Maintain hygiene and clean your immediate surrounding frequently

Use mosquito repellent

Use a mosquito net around your bed
In worst case scenarios, death is a possibility as a result of dengue haemorrhagic fever or dengue shock. Many countries consider dengue to be an epidemic. You need to be on complete bed rest while drinking adequate amounts of fluids if you need to recuperate from dengue.
Treatment
There is no specific antiviral medication that is available for the treatment of dengue. In general, Acetaminophen (paracetamol) is usually recommended for treating fever and pain associated with dengue. Medications such as Aspirin, other salicylates, and nonsteroidal anti-inflammatory drugs (NSAIDs) must be avoided.
Ovarian cysts is a common problem that affects women in their childbearing years. These cysts develop inside the ovaries at the time of ovulation.
These cysts are of four main types:
Polycystic ovaries

Cystadenomas

Dermoid cysts
In most cases, ovarian cysts resolve themselves, but in some cases they can cause pain and grow.
Ayurveda is a holistic form of alternate medication that can be quite effective when it comes to treating ovarian cysts. This form of medication has negligible side effects and hence, can be prescribed to women of all ages. Apart from medication, Ayurveda also involves changes in lifestyle and diet. Ayurvedic herbs help balance the hormones in a woman's body and thereby improve the overall functioning of the ovaries as well.
Some of the Ayurvedic herbs used in the treatment of ovarian cysts are as follows:
Guggul: This herb has the potential to revitalise cells and can rejuvenate a person. Guggul or commiphora mukul also has purifying properties that helps regulate lipid production and increase iron levels in a person's blood. It also helps in weight loss and increases metabolism.

Shilajit: The Ayurvedic herb asphaltum or shilajit improves stamina and the ability to deal with physical and mental stress. It is also known to increase sexual desire and enhance libido for both men and women.

Amalaki: Amalaki or emblica officinalis is best known for its ability to rejuvenate cells and rid the body of free radicals. It also helps boost immunity, aids in the development of healthy skin and slows down the aging process. Amalaki helps with digestion and boosts metabolism along with maintaining the proper functioning of the liver.

Aloe: Aloe is the most common Ayurvedic product used for skin care and anti-ageing products. Apart from skincare and hair care, aloe also helps relieve hypertension and has well known antioxidant properties. Additionally, it helps deal with high blood pressure and respiratory problems.

Vitamins and minerals: Some vitamins and minerals boost immunity and have the ability to destroy abnormal cells such as cysts. Zinc helps prevent ovarian cysts, helps the body get rid of free radicals and aids in normal cell growth. Vitamin B complex helps in converting excessive estrogen into less weaker forms and hence balances hormone levels. Antioxidants like vitamin A and E protect the cells against damage and abnormal changes in the cell growth. Vitamin C also helps boost immunity and gives the body the ability to fight illnesses and infections.
Ayurveda is an ancient healing technique that is very effective for today's lifestyle ailments. For many people a low back ache can be quite a pain. While strong pills and capsules may give you temporary relief they do not address the core issue and have a number of side effects. Ayurveda on the other hand, addresses the trigger to the back ache and has no side effects.
Certain Herbal and Herbomineral drugs can provide effective pain control and can reduce the inflammation around the slip disc. Ayurvedic medicines, also through there properties, prevent the degeneration of spine.
Intrigued; take a look at these ayurvedic techniques to cure low back pain.
Cut out on spices
We may think it unrelated, but low back pain is often accompanied by indigestion. Spinal cord nerves connect to back muscles and digestive organs. Hence, a small change in your diet can have a great impact on your health. Spicy food aggravates the digestive system and has a drying effect on the body. By cutting back on spices and oil, the digestive system can work better and there will be less stress on the nerves connecting the spinal cord and back muscles and thus lesser back aches.
Warm your body
According to ayurveda, back pains are caused by an increase in vata dosha or the amount of air and ether elements in the body. Warming the body can help lower these levels. Apply a heat pack to the back as a way of keeping the external body surface warm. Additionally, add warm food to your diet. This opens out any blockages in your digestive system and in turn reduces low back pain.
Padahastasana
Ayurveda is very closely linked to yoga. Padahastasana is a yoga asana which addresses lower back pain by opening up the digestive channels and allowing the vata dosha to flow easily through the body. To practice this asana stand with your legs together and lift your arms straight above your head while inhaling. As you exhale, bend forward from the hips while keeping your back and legs straight. Try and touch your toes. Hold the position for as long as possible and come back to the starting position while inhaling.
Anuloma Viloma
Anuloma Viloma is a breathing exercise that balances the vata dosha. This is a technique that involves breathing from alternate nostrils. To begin, close the right nostril with your thumb and inhale through the left nostril. Close both nostrils and hold your breath for a few seconds. Then, release through the left nostril. Repeat this process, starting from the left nostril.
Bishop's weed seed tea
Tea made from the seeds of Bishop's weed is can provide instant pain relief from low back pains. This is suitable for men and women of all ages except those with heart problems.
The core principle of ayurveda is to listen to your body's messages. These techniques will help you become more tuned to your body's needs and keep you free from back aches.
View All Feed
Near By Clinics