Videos (7)
View All Videos
Personal Statement
Dr. Rahul Chandhok is a Psychiatrist and has an experience of 13 years in this field. Dr. Rahul Chandhok practices at Fortis Escorts Heart Institute in Sukhdev Vihar, Delhi, Fortish Escor...
...more
Dr. Rahul Chandhok is a Psychiatrist and has an experience of 13 years in this field. Dr. Rahul Chandhok practices at Fortis Escorts Heart Institute in Sukhdev Vihar, Delhi, Fortish Escorts Hospital in Faridabad NIT, Faridabad and Med Hope Clinic in Sector 21A, Faridabad. He completed MBBS from MKCG Medical College, Berhampur, Orissa in 1998 and M.D Psychiatry from Baba Farid University of Health sciences in 2002. He is a member of Indian Psychiatric Society. Some of the services provided by the doctor are: Depression, Schizophrenia, Stress, Violent Behavior and Suicidal Behavior etc.
More about Dr. Rahul Chandhok
Dr. Rahul Chandhok is a Psychiatrist with an experience of over 18 years. He completed his MBBS from Maharaja Krishna Chandra Gajapati Medical College in 1998 and M.D in Psychiatry from Baba Farid University of Health Sciences in 2002. Dr. Rahul Chandhok is a professional member of the Indian Psychiatric Society. He has previously worked as a Senior Resident at Safdargunj Hospital from 2003 to 2006, as a Junior Resident at G.G.S Medical College from 1999 to 2002 and at LNJP Hospital, and as a Senior Consultant at Fortis Hospital, Vasant Kunj. Dr. Rahul Chandhok has also done Clinical Rotary Internship at M.K.C.G Medical College in Orissa. He is presently working as a Consultant Psychiatrist at Batra Hospital, New Delhi. He deals with patients suffering from Depression, schizophrenia, stress, violent and suicidal behavior. He is currently practicing at Fortis Escorts Heart Institute in Sukhdev Vihar, Delhi, Fortis Escorts Hospital in Faridabad NIT, Faridabad and Med Hope Clinic in Sector 21A, Faridabad.
Info
Education
M.D Psychiatry - Baba Farid University of Health sciences - 2002
MBBS - MKCG Medical College - 1998
Languages spoken
English
Hindi
Professional Memberships
Indian Psychiatric Society
Indian Association of Private Psychiatry
Location
Book Clinic Appointment with Dr. Rahul Chandhok

Shop No 37 - 21A, HUDA Market Sector 21 A, Near Bank of India,

,

Faridabad
Get Directions



Neelam Bata Road,Faridabad NIT. Landmark: Near Neelam Chowk

,

Faridabad
Get Directions
Consult Online
Text Consult
Send multiple messages/attachments. Get first response within 6 hours.
7 days validity
•
₹300 online
Consult Now
Services
Submit Feedback
Submit a review for Dr. Rahul Chandhok
Your feedback matters!
Write a Review
Reviews
Ikhlas
Aug 30, 2017
Very good nice behaviour understand problem and giving time
Renu Arora
Feb 26, 2019
Good
Feed
Reducing, limiting or stopping the intake of alcohol can be a bumpy road. Impossible as it may seem, it is possible to recover from alcoholism with proper care and support. Recovery being a gradual process, denial often plays a spoilsport. The first step is to accept that alcohol abuse is occurring and take the necessary steps to remedy it.
Here is a list of a few steps that the psychiatrist will suggest to get rid of alcoholism:
Doing a cost-benefit analysis: The first thing a psychologist suggest is to do a cost-benefit analysis. For instance, the benefits of drinking could be having fun, a possible way to relax, forgetting about the problem at hand etc. On the other hand, the benefits of not drinking could be a better state of physical and mental well-being, improving relationships, having more time and energy to lead a healthy life etc. Similarly, the cost of drinking could be problems in relationships, depression, anxiousness, poor performance at work etc. The cost of not drinking, on the other hand, could be finding other solutions to deal with problems, losing drinking buddies, taking up more responsibilities etc.
Setting goals: The next step is to set goals pertaining to giving up alcohol for good. It is important to be realistic while doing this. The goal should be specific and precise in nature. For instance, the goal could be writing the date of quitting alcohol in a personal diary or something such as drinking a certain amount of alcohol during weekdays and weekends etc. It is important to announce or share the goal with dear ones. It helps to reduce temptations and avoid bad influences.
Cutting back drinking or quitting at one go: The next step is to work towards the goal. Once the goal is set, it must be adhered to. Keeping a personal diary to measure everyday drinking goes a long way in quantifying and ultimately limiting it. Instead of going out and drinking with buddies, drinking at home could help curb alcohol intake. Drinking slowly is also helpful when trying to quit alcohol.
Get sober safely: While some people can give up drinking over-night, some need medical and psychological assistance to quit. Either way, it makes sense to seek expert advice while quitting alcohol. Suddenly quitting alcohol can result in withdrawal symptoms. Nausea, headache, anxiety, sweating, shaking, elevated heartbeat etc. are some of the withdrawal symptoms. It is possible to counter these symptoms medically.
Change in lifestyle: While the body gets used to an absence of alcohol, it is necessary that certain lifestyle changes are made. For instance, daily exercise, building a good support network, developing a new interest, eating healthy food, meditation etc. helps a person to quickly get used to life without alcohol.
2506
people found this helpful
Social interactions and social skills are going to help a child make friends, help to develop hobbies and interests. It helps a child to learn something new. For children with Autism, it is not going to be easy to interact with people, in classrooms, in some simple conversations or on the playground. Being a parent of a child with Autism is not at all easy. You will never want to see your child suffer even when they interact with their friends.
But there are ways to help your child to enhance their social skills.
Here are some of them for you:
Explain it to them: Children with Autism often learn by observing things. So, when they are unable to make social interactions outside and it is you who should help your child. They spend more time with you. You will have to show them social behaviour. Just showing them how to greet or to don something will not help a child with Autism. You need to explain it to them. Along with modelling, explaining is also important.
Give a chance to lead: In order to learn things, children with Autism should interact with their friends. But if this is done in some unfriendly environment, then that can be a waste of affords. You can plan some kind of games and some activities where your child gets a chance to lead and participate in the activity, an environment which is friendly for your child.
Reward them: You need to support your children as much as possible. When you get less time to spend with them, then you can opt for therapy sessions. But therapy sessions alone will not help. When there is something done at the session, practice it at home as well. Reward them if they are able to meet the expected behaviour.
Buy a Pet: Yes, a pet can help them to improve social behaviour. They form an emotional bonding with the pets and that is when they will be able to understand these emotions and feeling. Many studies show that when a child with Autism has a pet, they learn to interact in a much better way.
Help them understand what is expected: At the very beginning, do not try to teach your child what is right or what is wrong. Rather, you should try to help them understand what is expected from them. For example, when someone is talking to them, they tend to look elsewhere. Do not tell them that it is wrong to look elsewhere, rather help them understand that when a person is talking, they expect your attention. Give them some example, some concrete example to make it easy for them.
With right practice and understand, you will be able to help your child improve their social skills. In fact, you play the major role.
4644
people found this helpful
There are many people, especially teenagers, who are affected by eating disorders. Eating is important in life, but your life is not all about eating alone. Eating disorders can affect your health and your relationships also. This is a mental illness, in fact, a serious mental illness, but it can definitely be treated. People of any age or sex can be affected by this health issue. It is important to identify it at an early stage and treat it.
Well, there is no clear answer to what the actual cause of eating disorders is. Some recent studies say that it is a range of psychological and biological factors that result in an eating disorder.
Let's have a look at five interesting facts about eating disorder
FACT #1 Affected people look healthy:
People with eating disorders may look healthy and fit, but when you observe them closely, you will understand that they are extremely sick and need help. Anxiety, loneliness, depression and anger are some mental conditions which you may not be able to see unless you observe them closely.
FACT #2 Eating disorders are of three types:
Eating disorders are classified basically into three types. The first one is called Anorexia Nervosa, which is the fear of becoming fat. The second one is Bulimia Nervosa. This refers to the habit of binge eating followed by self-induced vomit. The last one is the Binge Eating disorder where people eat uncontrollably in just one sitting.
FACT #3 It is a not women disorder:
Eating disorders are seen mostly in women, but this is not a problem faced by just women. Both men and women may be affected by eating disorders. It is common for men and women to feel some kind of pressure when they see unwanted changes in their body shape and size. That can cause eating disorders.
FACT #4 It disturbs the normal life:
The impact of eating disorders can be seen in all aspects of your life like problems in your relationship, problems with your family and friends, your colleagues, your education, your workplace and such similar aspects. Your thoughts and emotions regarding your food and weight issues are going to be constant in case you suffer from eating disorders.
FACT #5 It can be life threatening:
Eating disorders can lead to suicide. Every year, there are a lot of deaths reported due to eating disorders. Out of so many different kinds of eating disorders, Anorexia Nervosa is the most life threatening. The death rate due to this kind of eating disorder is 12 times higher than the other kinds. People between the age group 15 to 24 attempt suicide.
Eating disorders can be treated and you need to talk to a specialist if you really want to get out of it. Your one step can save your life.
Addiction is one of the most common mental health problems faced by people around the globe. This could be an addition to alcohol, nicotine or drugs. Addition usually begins in a person's teenage years and if left untreated, may continue into adulthood. As with other health issues, addiction worsens with time and the later it is diagnosed, the harder it is to treat.
Alcohol Addiction
An addiction to alcohol is termed as alcoholism. In some cases, it can make the person drink heavily on a day to day basis. In others, it may cause binge drinking at regular intervals. In either case, the person cannot stay off alcohol for extended periods of time. Alcohol addiction is hard to recognize given the social acceptability of having a drink. If left untreated, this condition can be fatal and cause ulcers, bone loss, liver disease, an increased risk of cancer and suppressed immunity.
Nicotine Addiction
Like alcohol addiction, nicotine addiction is hard to spot given that people smoke openly. However, when a person cannot stop smoking even though he or she is aware of its ill effects, treatment needs to be sought. Nicotine dependence affects mood swings and has a physical effect on the body as well. It can cause anxiety, restlessness, frustration, loss of appetite, insomnia, constipation as well as heart disease and lung disease. It can also increase the person's risk of suffering from cancer, infertility and respiratory infections.
Drug Addiction
This is the most serious of the three. Drugs can take many forms. Some are smoked while others are chewed or injected into the body. It is a misconception that drugs are common only amongst the lower rungs of society. Drug addiction can cause mood swings, social withdrawal, memory loss, shortened attention span, poor judgment and other such changes in behavior.
All forms of addiction can be prevented and treated. Thus, it is important to not ignore early signs of addiction and speak to the person concerned or his or her caregiver. In some cases, treatment can take the form of outpatient therapy while in others; the patient may need to stay in a treatment facility for a specific duration of time. Even after treatment, relapses are possible. Hence, the patient needs support from this family and friends. It is also important for the patient to continue therapy in some form or the other even after coming out of the treatment facility.
4793
people found this helpful
Do you have someone who is passive-aggressive in your life? Perhaps your parents, your siblings, your partner or your friends? It can be difficult to handle such a person. When two people, who are having a healthy relationship with each other are angry with each other, they show anger, they say that they are upset, they discuss things and sort things out. There are so many different ways to express anger. But when it comes to a person with passive-aggressive behaviour, it is not going to be the same when they are angry. This is basically a way to express anger indirectly, as they are unable to or uncomfortable to express their feelings and anger openly.
They need help, and it is you who will be able to help them get out of this pain or anger. Here are six steps to changing someone's passive-aggressive behaviour:
When there is an argument going on between both of you or when one of you is angry, do not say something or do something negative. This will make them shut down completely and they will never open up. It may also happen that the situation gets worse. So, take some time and calm down.
Do not go for any guesswork. You are trying to help someone to get over his/her passive-aggressive behaviour. You need to know what they actually feel. So, ask them how they feel and if they have anything to say about it. This can help them open up.
Brainstorming can be one of the best steps. Yes, if you think that you often argue on some common point, then you need to come up with a solution for it first. Ask for their opinion, make a list of all the points and try to make it as detailed as possible.
Check out the pros and cons of your opinions. When you are done with brainstorming, you need to consider each opinion or decision you made in order to make sure that both of you are comfortable with it.
Choose a win-win situation. In other words, pick up those solutions which make both of you happy.
Execute your opinion or plan and evaluate if it is working for you. If plan A does not work for you, then you can still consider the other options that you left behind to draft a plan B.
Communication is very important and when you are able to communicate well, you will be able to get what you actually need. You should start to think that your feelings are valid and learn to enjoy how good it feels when others value your feelings. Open up and talk!!!


4681
people found this helpful
Sadly, millions of people around the world attempt to commit suicide every day. This can be defined as the act of purposefully taking one's life. There can be many causes for a person to take this extreme step but in most cases, the person gives out warning signs before committing suicide. It is important for us as family and friends to look out for these signs and protect our loved ones.
Social withdrawal: When a person loses interest in things he or she likes to do normally or starts keeping a distance from others, it may be cause for concern. Social withdrawal is one of the most common symptoms of depression. Depression could in many cases trigger suicidal thoughts.
Focus on death: People having suicidal thoughts may talk openly about death and wanting to die. Do not take this lightly. In other cases, they may be fixated on death and begin researching various ways to take their life. This could also take the form of buying a gun, sleeping pills or a sharp knife.
Despair: Nobody likes listening to others crib but in many cases, this may be a way for a depressed person to seek help. Many people commit suicide not to end their lives but to end the physical or emotional pain they are suffering from.
Making Plans: People thinking of committing suicide may begin drafting suicide notes or start making plans to get rid of their belongings. This could be in the form of a sudden garage sale or drawing up a will.
Reckless behavior: People who are depressed and contemplating suicide may show signs of reckless behavior as they think they have nothing to lose. They could start drinking excessively or doing drugs or even have unprotected sexual intercourse. Drugs and alcohol could also be a way for them to lessen their pain. Driving under the influence or driving too fast could also be a sign to look out for.
How can you help?
If you do notice something strange, do not ignore it. Try talking to the person and help them express their frustration in words. Find ways for them to meet more people and do something different. You should also encourage the person to talk to a professional mental health care expert. If you are in a situation where someone threatens suicide, do not leave them alone. Try to calm them down and call for help immediately.
4945
people found this helpful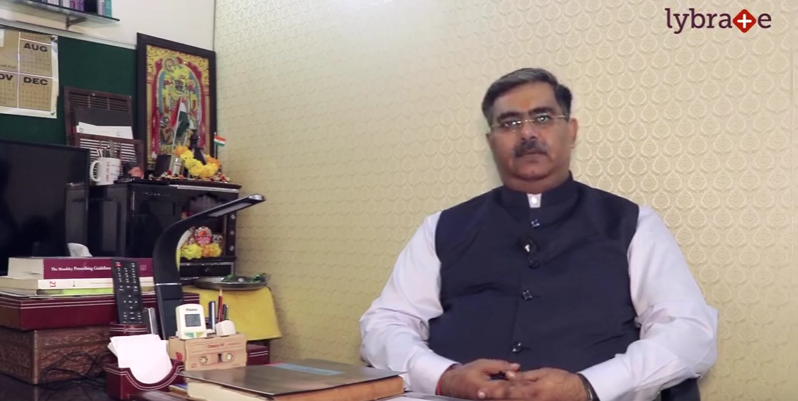 Internet addiction disorder or IAD, more commonly called Problematic Internet use or PIU, refers to excessive internet use that interferes with your daily life. Too much internet use to chat with friends, watch porn, use social media or surf the net for information- all fall under the purview of internet addiction.
4203
people found this helpful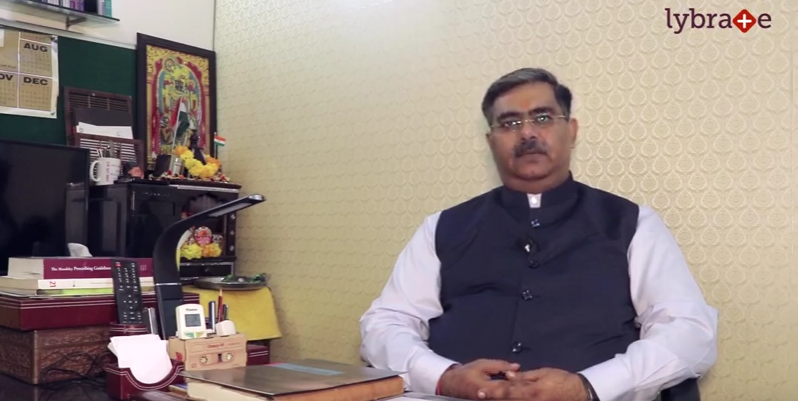 Namaskar, Main Dr. Rahul Chandok, Psychiatrist in Fortis Hospital and apne Med Hope Clinic, Faridabad me practice karta hun.
Me last 17 years se practice kar raha hun. Aaj me premenstrual syndrome ke baare mein baat karunga. Ye problem ek lady ko every month face karni padti hai. Is problem ki vajah se 1 week periods se pehle ladies ko mentally problem hota hai jahan vo irritated feel karti hain.
Iske symptoms hain irritation, bloating, appetite change, sleep disorder. Patient ko samajh nahi aata hai ki ye har mahine kyu hota hai. Blood flow start hote hi ladies normal ho jati hai. Ye sab problem aapke hormones se related hoti hain.
Apni diet and sleep ka proper take care karen. Kuch cases mein ye problem severe ho jati hai. Kayi bar vo khud ko harm pahunchane ki koshish karte hain. Aise me hum unhe treatment dete hain taaki unhe every month ye problem face nahi karni pade. Iske liye medicines available hain and treatment kaafi successful hai. Dhanywad.
4546
people found this helpful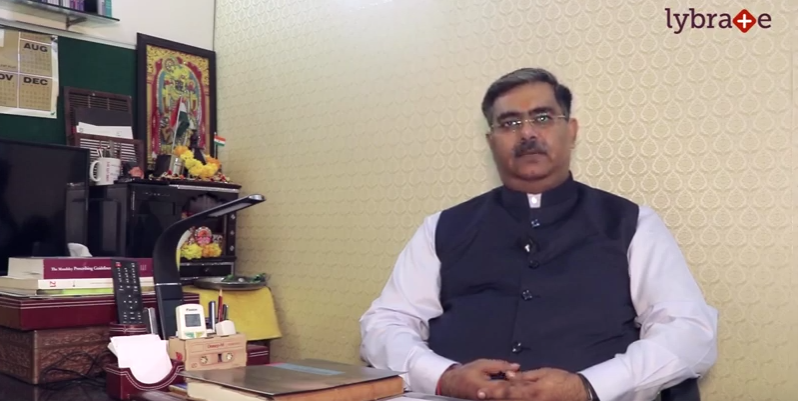 Namaskar, main Dr. Rahul Chandok, Psychiatrist in Fortis Hospital and apne Med Hope Clinic, Faridabad mein practice karta hun.
Aaj me dementia ke bare me baat krunga. Isme memory loss ka problem hota hai. Jo problem apko 30-40 ki age mein hoti hai, vo dementia nahi hoti hai. Ye problem apko tanaav se hoti hai. Actual dementia above 65 age pe hota hai. Patient purani baatein yaad rakhta hai aur roz ki baatein bhoolne lagta hai. Unko aisa lagta hai ki koi unke baare mein baat kar rha hai.
Patient khaana khana, nahaana bhul jata hai. Patient jaise jyada bimar hota hai vaise vo bache ki tarha ban jata hai. Patient ko kya kaam karna hai, vo bhi yaad nahi rehta hai. Daily things ka naam bhulne lagta hai.
Jab patient ki problem zyaada badh jati hai to patient ko psychiatrist ki zarurat pdti hai. Ye problem regular progress karti hai and dheere progress karti hai. Aaj ke time mein treatment ke according hum is bimari ko dheere kr skte hain but ise cure nhi kia ja skta hai. Islia initial stage pe hi iska treatment jruri hai. Jin logon ka lifestyle healthy hota hai, unhe problem kam ho jati hai. Patient ko genetically pe ye problem ho skti hai. Agar apki family me kisiko bhi ye problem hai to Dr se immediately consult kren. Dhanyawad.
4364
people found this helpful
Children, especially from a very young age, may show symptoms of dyslexia. Every case of dyslexia is unique to each child and there are many common traits and behaviours that denote a person to be dyslexic. Educate yourself on the symptoms and signs and keep a keen eye on the appearance of each one of them.
Here are five common signs of dyslexia.
Unable to read or face complications while reading: A dyslexic child will have a problem when he/she is reading something. You may think that this is because they are young and they will learn it in time, but that may not be the case always. Follow their complication, like whether they are able to read very basic paragraphs designed for kids their age or lower and you will be able to understand if the child is dyslexic or not. If they are unable to read even an extremely easy sentence, then you should take further steps to cure them.
Problems in pronouncing words correctly: A dyslexic child will have extreme difficulty in pronouncing easy words even after they are taught to do so. In many cases, a dyslexic child is unable to utter the word, let alone the mispronunciation. These are very trivial and hence are brushed over, but you should ponder on them and consult a professional to take appropriate steps.
Alphabet and/or number reversal: A child suffering from dyslexia has a tendency to reverse alphabets or numbers, like using a different alphabet or a number at a wrong position. This is known as transposing. Moreover, they often write down alphabets and numbers in reverse, like a mirror image. This is one of the surest tests of dyslexia. If it happens once, then you can move on, but if it recurs, even after they are told not to, then there is a cause for concern.
Omission of words, sounds, or letters while reading and writing: A dyslexic child will omit any letter or word while reading or writing at their own free will. There is no way to point out which one they will omit, but the trend depends on any difficult word that fails to register with them.
Problems regarding writing tools: A child with dyslexia will face extreme difficulty (which gradually multiplies) when using pencils, pens, crayons, and even erasers. It is as if they are unable to understand the purpose of them and don't know what to do with these tools.
Dyslexia is not that common and in most cases, the symptoms are overlooked and the child is deemed "slow" and a late bloomer. So it is necessary to keep in mind these symptoms and take advice from a specialist to deal with the situation.

4738
people found this helpful
View All Feed