About
I'm a caring, skilled professional, dedicated to simplifying what is often a very complicated and confusing area of health care.
...more
I'm a caring, skilled professional, dedicated to simplifying what is often a very complicated and confusing area of health care.
Location
Amenities
Parking
Waiting Lounge
Online Appointments
Reception
Cafeteria
Credit Card
Network Hospital



₹200 online
06:00 PM - 08:30 PM
10:00 AM - 01:00 PM

DHMS (Diploma In Homeopathic Medicine &Surgery)
Homeopath
₹200 online
10:00 AM - 01:00 PM
06:30 PM - 08:30 PM
Specialities
Homeopathy
A natural alternative form of medicines, which efficiently treats various diseases
Feed
Shared 1 month ago • Featured Tip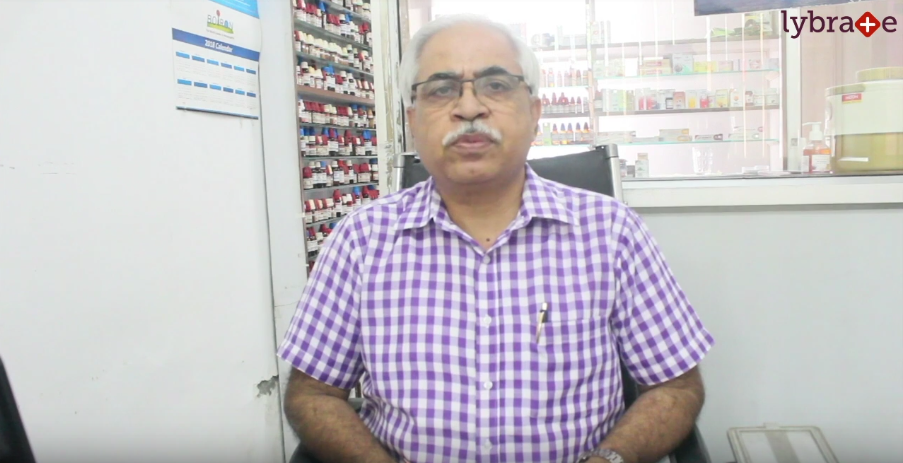 It is a viral fever. There can be various reasons behind it. A variety of viral infections can affect humans, from the common cold to the flu. But some viral infections, such as dengue fever, can cause a higher fever. But homeopathy has great treatment for it. Homeopathy helps you to treat the disease as well as it can improve your immune system.
5690
people found this helpful
Shared 3 months ago • Featured Tip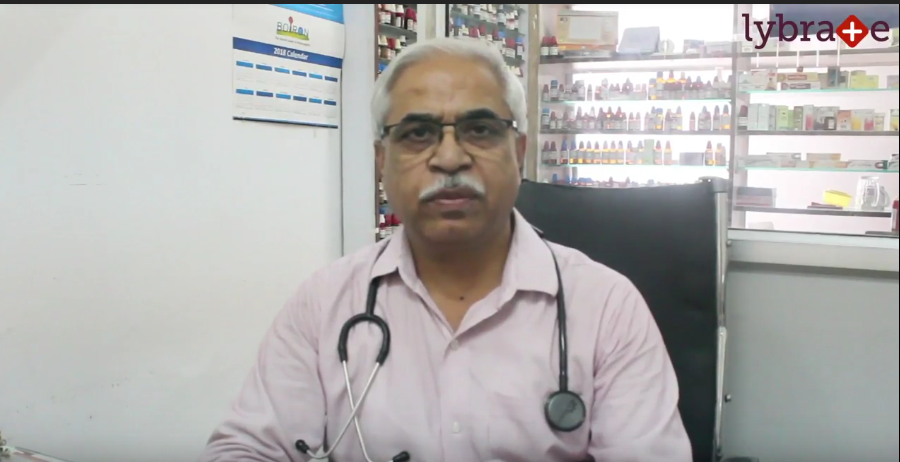 6098
people found this helpful
Shared 3 months ago • Featured Tip
Photodamaged skin is a disorder which is mainly caused due to overexposure to the sun. This is why it is also referred to as sun damaged skin. The sun's rays causes the naturally occurring oils of the skin to evaporate that eventually leads to dry skin. Once the skin is dried out, the UV rays from the sun can burn it which in turn causes the disorder.
Types of Photodamaged Skin
Sun damage to the skin is not limited to just a single form. In fact, there can be 4 distinct types in which the disorder can affect the skin.
Effective homeopathic treatment for sun damaged skin
Homeopathy treats the underlying cause of the sun damage and not just the external area of the skin where the damage has occurred. This is why the practitioners will first conduct a complete checkup of the patient to know about the normal skin condition of that person. Some people tend to have oily skin while others are predisposed to have drier skin. The people with dry skin are at greater risk of sun damage, as compared to those who possess oily skin.
Certain homeopathic medications are devised to treat mild sunburn while others are effective against the photodamaged skin cases of greater severity. For instance, the medicine extracted from Cantharis sp. is a great homeopathic medicine for treating sun damaged skin where blisters are also visible. However, the medicine extracted from the plant Belladonna is used in case the sunburn has only caused redness and no other symptoms.
At any rate, patients are recommended to avoid exposing their skin to the sun, as continued exposure can lead to skin cancers as well. In case you have a concern or query you can always consult an expert & get answers to your questions!
5703
people found this helpful
Shared 4 months ago • Featured Tip
Over the past few decades, lifestyle disorders have been on a mercurial rise. Sedentary lifestyle, amalgamated with unhealthy eating habits has been the wrecker in chief. Lack of proper awareness has made the situation even worse. The mad and competitive rush to reach the pinnacle has serious health implications. Almost every second individual suffer from some kind of lifestyle disorders. Unhealthy and stressful lifestyle has resulted in increased incidences of Obesity and Diabetes (Type II). Individuals from all age groups have been affected by obesity and diabetes. Anxiety and depression are also on the rise. Other lifestyle disorders like Alzheimer's disease, Stoke, Arteriosclerosis, Hypertension, Hypothyroidism, Cancer (mostly skin, and lung), Cardiac problems, Renal failure, Chronic Liver problems, cannot be neglected either. The lifestyle disorders, if not treated, can cause havoc, changing the entire dynamics of a person's life.
Many lifestyle disorders occur because of the occupation we are in (Occupational lifestyle disorders). Children, who are supposed to indulge in more physical activities and outdoor games, are happy fidgeting around with their favourite gadgets. Fast foods have long replaced the healthy, nutritious foods. Children as young as you can imagine, appear to be obese or diabetic. Stress and anxiety can also trigger a number of lifestyle disorders. Thus, getting to the root cause is an important deciding factor for an effective treatment.
Homeopathy does not treat a disease or an ailment superficially. It believes in curing the patient in a disease rather than a disease in the patient. Homeopathic treatment has a more holistic approach. It takes the miasms (hereditary or acquired) into consideration while dealing with a particular symptom. The homeopathic medicines are mainly prepared by dynamization or potentisation. This greatly minimizes the toxic and harmful effects of the drug (crude), thereby increasing the inherent curative effectiveness of the medicines. Thus, the homeopathic medicines have negligible or no side effects.
Diseases like diabetes, hypertension, hypothyroidism or depression can be successfully treated and cured with homeopathy. In addition to treating the disease, homeopathic medicines go a long way to improve and enhance the patient's overall immune system. The improved immune system works effectively to keep a lot of diseases at bay. Homeopathy ensures that a person's physical, mental and emotional well being is well taken care off. This greatly helps to treat and control a number of stress related disorders. Homeopathy cannot work miracles. Treating a disease from the grass root level can be time consuming. With homeopathic treatment, one needs to have patience.
Homeopathic treatment, if followed diligently can help in the treatment of a number of lifestyle disorders. To know more about homeopathy and its route of action, click on the link below. In case you have a concern or query you can always consult an expert & get answers to your questions!
5727
people found this helpful
Shared 5 months ago • Featured Tip
Insect bites and stings ( bee, wasp, fire ant, mosquitoes, snakes ) can be painfully annoying. The stings are often accompanied by redness, swelling, pain and inflammation. Some of the stings and bites, if not treated timely, can prove to be fatal. The goodness of homeopathy is known to all.
There are excellent homeopathic medicines available for insect stings and bites.
1. Formica Rufa: Stings from fire ants can be an awful experience. There is blistering and the affected area appears reddish. The sting results in an excruciating stinging pain. There is uncontrollable itching at the affected site. However, the sting does not result in much swelling. Formica Rufa is an effective homeopathic medicine to treat such stings.
2. Apis Mellifica: Sometimes, insect bites or stings result in immediate swelling and inflammation at the site of the sting. The unbearable stinging pain is followed by itching. There is a burning sensation and the affected area appears red and hot. In extreme cases, there is considerable swelling of the throat and the mouth (the mucous membrane swells). Apis Mellifica is a powerful medicine providing immense relief. Since the sting site feels hot, a cold compression can be a good option.
3. Staphysagria: Do not lose sleep over mosquitoes and mosquito bites. Staphysagria is an excellent homeopathic option to deal with mosquito bites. The medicine serves dual purpose. It can be effectively used before (Prophylactic) as well as after the bite. Caladium Seguinum can also be used to treat mosquito and fly bites
4. Ledum and Lachesis: Ledum is the best homeopathic remedy against poisonous animal bites. When it comes to snake bites, nothing can be more helpful than Ledum. The area affected by the bite turns slightly bluish. The area feels cold and there is a pricking pain and inflammation. Sepsis from animal bite can also be prevented by Ledum.
Lachesis is equally helpful against snake bites and other poisonous insect bites. This medicine is recommended in case the injury site appears bluish purple. There may be a haemorrhage, with the blood appearing few shades darker (almost black in some cases).
Though Ledum and Lachesis provide great relief, getting medical assistance is still very important.
1. At times, an insect sting can leave a person traumatised. There may be a stinging pain with swelling and tingling. Aconitum Napellus is the best option to treat and deal with such situations.
2. Urtica Urens is helpful against allergic reactions resulting from insect bites and some foodstuffs (shellfish).
3. Histaminum is useful against insect bites and hay fever.
4. Cantharis provides relief from stings and bites resulting in inflammation and redness.
Most of the Homeopathic medicines provide almost instant relief from insect bites and stings. In case you have a concern or query you can always consult an expert & get answers to your questions!
5495
people found this helpful
Shared 5 months ago • Featured Tip
Gastroenteritis, also commonly referred to as infectious diarrhoea, is a gastric disorder. The gastrointestinal tract, which comprises of the small intestine and stomach gets inflamed. Gastroenteritis is indicated by the symptoms such as diarrhea, acute vomiting and pain in the abdomen. Fever, exhaustion and dehydration are also observed. This disease usually lasts not more than two weeks. It is also called the stomach flu. Infections caused by virus, bacteria, parasites or fungi may lead to gastroenteritis. Viruses account for this disease the most. This disease is transmitted mainly from food items and contaminated water. Important electrolytes like sodium and potassium are lost from our body.
The most common remedy in case of gastroenteritis is having ORS. However, homeopathy is also considered very effective if you have got infectious diarrhoea. Homeopathic medicines are considered very safe and result yielding in case of gastroenteritis. Homeopathy is a form of medicine, which is always given preference by all experts, as it is natural with no side effects. After conducting various surveys, it has been proven that homeopathic treatment is far more effective than other forms of medication for gastroenteritis.
Here is a list of the best homeopathic remedies for the treatment of gastroenteritis. There are many categories of homeopathic medicines for diarrhoea each with their own significance.
Aconite: This must be used for diarrhea caused in the season when the days are hot, and the nights are comparatively cold. The symptoms appear in the middle of the night. Heavy diarrhoea along with high-intensity fever occurs and anxiety.
Aloe : This remedy should be used in case of a continuing urge for stool because of weakness of the anal sphincter. Mucus is accompanied along with pain in the rectum area. In case of adults, this diarrhoea is also characterized by blue hemorrhoids.
Arsenicum album: This medicine is used in case of food poisoning. The affected person feels cold, tired and panicky. Vomiting and diarrhoea take place after midnight. Burning pain in the abdomen is also observed.
Cinchona: Used in case of diarrhoea with the presence of excessive exhaustion and abdomen gas. The abdomen gets bloated up.
Ipeca: When there is nausea and non stop vomiting or your mouth gets filled with saliva, Ipeca can be used. Thirst is lost, and the color of the stool may be green or bloody.
Podophyllum: This medicine is usually used by tourists in case of diarrhoea. Abdominal vibration and frequent stools are indicated. The stool is characterized by an unpleasant smell.
Homeopathy is a very effective category of medication when it comes to gastroenteritis, however, still it is advisable to get regular full body check up done.
5392
people found this helpful
Shared 6 months ago • Featured Tip
Bad breath is a condition that usually results from poor oral health or digestive problems. Bad breath may also cause social awkwardness and self-esteem issues. The practitioner first carries out a diagnosis to detect the symptoms and prescribes a remedy accordingly.
The various causes of bad breath are:
Irregular brushing habits
Tobacco consumption
Yeast infections in the mouth
Dry mouth where saliva production is minimal
Illnesses such as kidney problems may cause bad breath
Homeopathy focuses on providing a holistic treatment rather than a symptom based treatment.
The various homeopathic remedies for bad breath are:
Pulsatilla: If you have bad breath along with dry mouth, Pulsatilla can be an effective remedy. Pulsatilla is a very effective treatment for getting rid of bad breath along with dry mouth.
Merc sol: It is very effective in treating bad breath along with increased production of saliva. If your salivary glands are overactive and have a moist mouth, then this remedy is recommended. It is also useful in getting rid of bad breath that occurs from dental cavities.
Carbo veg: If the bad breath results from infections, such as gingivitis and gum bleeding, then you may use this remedy. It is also used in the treatment of pus discharge from the gums.
Carbolic acid: Carbolic acid is used to treat bad breath along with constipation. The symptoms are bloated abdomen, abdominal cramps and nausea.
Kreosote: This remedy is recommended for bad breath that results from dental caries. It may lead to bleeding from your gums due to teeth decay.
Belladonna: Belladonna is a treatment that is recommended for bad breath that results from a throat infection. The throat infection may be accompanied by symptoms of fever.
Nux vomica: Nux vomica is used for treating symptoms of bad breath along with cold. This also relieves symptoms of indigestion and constipation.
In case you have a concern or query you can always consult an expert & get answers to your questions!
4976
people found this helpful
You are probably suffering from allergic rhinitis and sinusitis avoid sudden change of temperature and exposure to dust Drink 2-3 liter water and green vegetables fresh fruits and do pranayama,
Shared 7 months ago • Featured Tip
Vaginal Candidiasis is a condition that is brought on by an infection in the vaginal area of the patient. This affects women as a rule. It is triggered by the presence of a fungus known as Candida Albicans which is usually present in the vagina. While it is harmless when it remains in its dormant state, there are many conditions in which it gets activated and causes an infection which can cause great pain and discomfort to the patient. Itching and discharge from the patient's vagina are normal symptoms of this condition. There are many medicines in homoeopathy that help in treating this condition in the most natural manner. Let us look at a few.
Sepia: This medicine is usually prescribed when there is a white and thick discharge emanating from the vagina. It can also be used for symptoms like pain in the region, as well.
Pulsatilla: This medicine can be used when the patient experiences a burning sensation along with the creamy kind of discharge that is usually found when this infection strikes. The patient will also not feel thirsty even though the mouth will constantly remain dry.
Thuja: This medicine, along with nitric acid can be used when the patient is experiencing symptoms like itching in the vaginal area which can lead to the eruption of ulcers as well. Also, a sharp and stinging pain will be experienced by the patient in such cases.
Monilia Albicans: With this medicine, the patient can treat a number of symptoms that come about due to this condition. The cracks and fissures along with itching and burning that many patients experience when the infection increases can be treated with the help of this medicine.
Helonias: This medicine can be used for many kinds of symptoms also. It can be used when the doctor finds the vulva containing certain thick and curdy deposits which can leave a strong odour as well. Also, in such conditions, the patient may also experience constant fatigue and weakness too.
Kreosote: This medicine is usually prescribed by the homoeopath when the patient is experiencing extreme itching in the vagina and vulva region due to the presence of the fungus and the resultant infection. Also, in such cases, the patient will find inflammation in the region which can lead to a lot of pain.The milky white kind of discharge will also be seen as a symptom of this condition. All of this can be treated by this medicine.
Sepia: When the patient experiences excessive pain in the vaginal region along with a burning sensation during and after intercourse, then this medicine may be used. Also, when the vagina feels unduly tender and sensitive, the doctor will prescribe this medicine for relief.
In case you have a concern or query you can always consult an expert & get answers to your questions!
5004
people found this helpful
Shared 8 months ago • Featured Tip
When a person who is suffering from a long-standing illness or some severe form of injury, he or she has to spend a lot of time confined to the bed whether at home or at the hospital. This can give rise to a condition called bed sores which can lead to a heightened sense of immobility and pain when it comes to certain limbs and parts of the body that were active in the past, leading to damage of the tissue of that area.
Also, this condition is mostly seen in ageing people who are confined to their beds. These sores can show up as damage that is accorded to the skin tissue which has not been moved or used for a very long time. There may also be a lack of moisture which can lead to the appearance of such sores. Homeopathy is an effective method of dealing with such bed sores. Let us find out more about these medicines.
Arnica: This medicine is usually prescribed when the skin bearing the sores turns bluish or black in colour, owing to a complete lack of moisture. Also, in such cases, the dried blood that may have come from the sores will lead to such a colour on the skin around the same. Itching may also be felt in many such cases, and this medicine can gradually decrease the itching as well as the sores.
Apis Mellifica: This medicine is best used when the sores have a red or pink hue, with a bright look which means that the sores are relatively new. The patients may also feel a burning sensation on the spot where the sore may have erupted. This kind of a sensation will get even worse during the warm weather or when the bed is excessively warm. The patient may also want to keep these portions uncovered under such conditions.
Carbo Veg: This is another widely used homoeopathic medicine for many kinds of conditions, especially those that have to do with the skin of the patient. When these bed sores feel cold and have an excessive amount of sweat as well, this medicine may be prescribed. The sores may also appear bluish and they may itch excessively. The bluish tint of the sores may come from the improper oxidisation of the blood in the region, which can be treated with the help of this medicine.
Pyrogen: This medicine is usually prescribed in very severe cases when the sores are badly infected and even considered as poisonous. This may enter from the blood before spreading to the rest of the body. The other symptoms include cold and sweaty skin, as well as increased pulse rate and high fever with constant shivering.
In case you have a concern or query you can always consult an expert & get answers to your questions!
5108
people found this helpful
View All Feed