Sorry, your search did not match any doctors. Here are some other doctors that we have hand picked for you!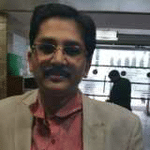 MBBS, MS - General Surgery
Bariatrician - Specializes in Buttock Liposuction Procedure
52/1, Old Rajinder Nagar, Near Chetak Park
Delhi
Full Address
Recently consulted for:
Gaining Weight, Weight Loss, Laser Weight Loss
Fellowship in Minimal Access Surgery, Fellowship in Bariatric Surgery, M.S.
Bariatrician - Specializes in Buttock Liposuction Procedure
SIPS Hospital, 29,Shahmeena Road
Lucknow
Full Address
Recently consulted for:
Cryolipolysis, Weight Loss, Gaining Weight
Get 50 LybrateCash on appointment booking