Videos (7)
View All Videos
Personal Statement
I want all my patients to get best treatment and services in very affordable manner and they should be well informed about their disease and treatment plan and duration.
...more
I want all my patients to get best treatment and services in very affordable manner and they should be well informed about their disease and treatment plan and duration.
More about Dr. Sandesh Gupta
Dr. Sandesh Gupta is a well acclaimed and experienced Dermatologist, laser specialist and hair transplant surgeon in Krishna Nagar, Delhi. He has had many happy patients in his journey as a Dermatologist for the past 21 years. He did his M.B.B.S from LLRM (Government medical college, Meerut) and post-graduation in Venerology and Dermatology (D.V.D) from KMC, Manipal. He further got a master degree in aesthetic medicine and laser therapy from Singapore and furtherspecialized in Cosmetology. Dr.Sandesh Gupta is an active member of Delhi Medical Association(DMA) and also a member of the Cosmetic Society of India and IADVL. Dr.Sandesh Gupta is the founder and the owner of the most advanced skin clinic in Delhi equipped with lasers of high quality.Now Its a super speciality cosmetology and Laser clinic, which provides a comprehensive range of world class diagnostic, therapeutic and aesthetic dermatological services. Dr.Sandesh Gupta?s skin and laser centre is an answer for all your skin, nail and hair problems.
Info
Education
MBBS - LLRM Medical College, Meerut - 1995
Diploma in Venerology & Dermatology (DVD) - KMC Manipal - 2002
Languages spoken
English
Hindi
Awards and Recognitions
DVD from KMC Manipal - 2002
Professional Memberships
Indian Association of Dermatologists Venereologists and Leprologists (IADVL)
Cosmetic Society of India (CSI)
Delhi Medical Association (DMA)
MCSI (Cosmetology)
Location
Book Clinic Appointment with Dr. Sandesh Gupta

F-10/9, Mandir Marg, Block - F, Opposite Lovely Public School, Krishna Nagar

,

Delhi
Get Directions




+15















Consult Online
Text Consult
Send multiple messages/attachments. Get first response within 6 hours.
7 days validity
•
₹300 online
Consult Now
Phone Consult
Schedule for your preferred date/time
15 minutes call duration
•
₹400 online
Consult Now
Video Consult
Schedule for your preferred date/time
15 minutes call duration
•
₹600 online
Consult Now
Services
Submit Feedback
Submit a review for Dr. Sandesh Gupta
Your feedback matters!
Write a Review
Patient Review Highlights
"Caring"
80 reviews
"Very helpful"
554 reviews
"knowledgeable"
443 reviews
"Sensible"
61 reviews
"Nurturing"
26 reviews
"Helped me impr..."
54 reviews
"Saved my life"
22 reviews
"Well-reasoned"
116 reviews
"Prompt"
26 reviews
"Professional"
59 reviews
"Practical"
50 reviews
"Thorough"
38 reviews
"Inspiring"
40 reviews
Reviews
Nikit
Jan 16, 2017
Dr. Sandesh Gupta provides answers that are very helpful, knowledgeable and helped me improve my health. Thanxxx sir my all marks are gone n face got clear hats off to u.
Kuldip
Mar 11, 2017
I found the answers provided by the Dr. Sandesh Gupta to be very helpful, caring and professional. Very thankful for advice... Thanks
Prabir
Aug 15, 2017
I was shocked to experience pimples. I was quite depressed due to my condition, but Dr Sandesh Gupta guided me to change my attitude. Even in case of emergency, the staff is always willing to help. he has so much knowledge that for everything my family takes his reference. My boss referred me to him. I am almost my normal self post the treatment and for that he is the reason.
Kishore
May 4, 2017
I was panicked, because I never thought I will suffer from hair fall like this. I feel so great after the completion of treatment. Both Dr Sandesh Gupta and staff were very helpful. A friend of mine referred to Dr Sandesh Gupta. Sandesh Gupta has a very positive attitude towards all the patients. He definitely is aware about the latest and advanced ways to treat serious cases.
Nishthavant
Mar 12, 2017
I was having very bad thoughts regarding my hair loss. Even in case of emergency, the staff is always willing to help. Even though my problem was very big, the entire experience of undergoing hair transplant was very relaxing. The overall outlook of the Skin n Laser Centre was very nice.He definitely is aware about the latest and advanced ways to treat serious cases.
Harshvardhana
Aug 9, 2017
With the help of his laser hair treatment I am feeling so great. I was quite concerned, as my hair health was degrading day by day, but due to my Sandesh Gupta and the lasers treatment I didn't lose hope. Even though Sandesh Gupta is not from our city, he is still very famous, so we consulted him. The overall atmosphere in the Skin n Laser Centre is very soothing.
Parul Sood
Jul 28, 2017
I found the answers provided by the Dr. Sandesh Gupta to be very helpful. Dear Sir, i started the medicine bit later after your recommendation. However, the same has worked. Tugain Lotion & Novophane Plus. However, due to certain reasons, the Tablet Novophane Plus is not available. Can u please suggest an alternate to same?. Regards
Verified
Aug 10, 2017
clinic is so good and neat and clean Dr. is also so good as I enter the doctor,s room he just tells me to sit and solution of all problems I think doctor sandesh Gupta is best dermotologist but one thing the Medicine rate is very high but doctor gives me many tips to get clear skin Thanks Dr. sandesh Gupta
Kristy
May 18, 2017
So many doctors I consulted, but his pimples treatment was the best. No matter how critical be the situation, he is always very calm. It was an amazing experience as everyone in the Skin n Laser Centre is so nice. Dr Sandesh Gupta has so much knowledge that for everything my family takes his reference.
Praneel
Mar 23, 2017
I remember, I read an article of Dr Sandesh in the paper and made contact. His laser hair treatment suited me the best . Dr Gupta is well aware about innovative techniques to treat problems. The staff was very attentive to my needs. No matter how critical be the situation, he is always very calm.
Avirat
Apr 5, 2017
Nothing brought an end to my acne problem until I met Dr Sandesh Gupta at Skin n Laser Centre in Delhi. He gave me an acne treatment to end it all and I am very happy I took the treatment which brought such great results and my beauty back.
Balram
Jun 15, 2017
dr Sandesh Gupta is one of the finest dermatologists I have ever met. His clinic is Skin n Laser Centre in Delhi. He is a very economic doctor with a nice experience. Very good results after acne and pimple treatment.
Jigna
Mar 10, 2017
I was suffering from excess hair loss which was affecting my day to day life. I consulted Dr Sandesh Gupta, who is one of the best Dermatologist in New Delhi. I owe him a big thank for the hairloss treatment he gave.
Manoj
May 12, 2017
I found the answers provided by the Dr. Sandesh Gupta to be very helpful. Thank u sir @ sandesh gupta ji. This is really a valuable message, definately i will follow it.this will be very useful for me. Thank u sir.
Priyankaverma
Dec 31, 2015
I have pimple & acne scar I applied many scars but pimple not subsided in august I visited skin & laser centre meet Dr. sandesh gupta he give me 6/7 treatment of medicine & pells & how my face is almost clear.
Kamal
Aug 19, 2017
Dr. Sandesh Gupta provides answers that are professional, thorough and practical. Understood my question clearly and provided perfect & precise response to decide what should i do next.
Aviral Sharma
Oct 31, 2016
He is very experienced doctor who knows his stuff. I've got relieved just by one course for the problem I've been dealing with for over 3 years, thanks to him!
Tony Stark
Dec 28, 2017
Dr. Sandesh Gupta provides answers that are very helpful, knowledgeable, practical and professional. This is so helpfull and knowledgeable thank you a lot
Ashirvad
Apr 21, 2017
dr Sandesh Gupta from Skin n Laser Centre in Delhi is a very trusted doctor for treatment of acne and pimples. I am totally satisfied with his treatment
Jacinta Maria
Aug 19, 2017
I found the answers provided by the Dr. Sandesh Gupta to be sensible and saved my life. You answer was sensible and helpful to me thank you so much.....
Mohit
Dec 6, 2015
My mother was having problem of urticaria..I consulted dr Sandesh Gupta...he prescribed some medicine for her and within 3days she got relief...thanks..
Divya Tanti
Aug 18, 2018
Dr. Sandesh Gupta provides answers that are knowledgeable. I am going to start this process.. Following step by step.. And will share the pic too...
Feed
Having beautiful nails is not necessary only for looking good, but they need to be clean for health purposes too. Just like your skin and hair, you need to take care of them so that they are healthy looking. They are exposed to environment and there are many ways by which your nails get damaged. Thus, here are a few tips that are easy to follow to keep your nails look great and keep them healthy!
Care for your cuticles: During a manicure avoid trimming your cuticles. They are meant to be the barrier for bacteria and when you cut them, it may result in painful infections. With the help of a cuticle pusher, you may moisten them and push them back, but do not cut them totally. Even when you are having a conventional manicure make sure that you protect your cuticles by dabbing some olive or almond oil so that the reaction of chemicals that come in contact with your skin becomes minimum.
Use moisturizer: Even your nails need to be moisturized and hence while you rub lotion on your hands put some of it on your nail and cuticles too. By using hand wash regularly you tend to dry your nail bed. Thus, after every wash, it is necessary that you use some moisturizer. If possible, use some coconut oil for rubbing on your nails. You can use cuticle cream too and rubbing that every day on your cuticles will help in keeping them moisturized.
Provide nutrients to your nails: Yes, even your nails need nutrients to be healthy. Take biotin that is also referred as vitamin H. Studies reveals that it helps in preventing nails from becoming brittle. It may not grow your nails faster, but it provides the necessary support to your nails so that they do not split, crack or tear away.
Wear gloves to protect your nails: Make it a practice to wear gloves while you are working with detergents, whether during dishwashing or anything else. Detergents have harsh chemicals that will leach away nutrients and moisture from your nails. Thus, it's better to protect before than taking care later. "Prevention is better than cure" you know!
Avoid using harsh polish: In nail polishes, you will find toxic chemicals like toluene, dimethyl, dibutyl phthalate, and camphor, diethyl phthalates, and formaldehyde. These nail polishes are dangerous for health. Instead try alternatives that do not contain such chemicals and are easy on your nails. Before you purchase them read the label carefully.
After following all these, if still you are not satisfied with the quality or health of your nails, it is better to get advice from an expert.
Hair transplant is usually opted for by people who are experiencing balding. In this procedure hair follicles are taken from one part of your body which has abundant hair and it is then placed on your scalp where you are experiencing balding. The site from where the hair is taken is called the donor site, hair transplant can be used to fill eyelashes, chest hair and pubic hair.
Benefits of Hair Transplant:
As you age, your hair starts to fall off especially from the center of your head. Men experience baldness faster than women. Hair transplantation helps to fill hair in your scalp and reverses time. You will start looking younger. It has no side effects whatsoever.
Some men start experiencing thinning of hair as soon as they start aging. Chest hair is considered a sign of masculinity and strength in some cultures and societies. Studies show that 85% women prefer chest hair on their partners. Therefore, hair transplant done for chest hair will make you look more masculine.
The hair which gets implanted onto your scalp will start to grow normally from your scalp. Hence, it is just a one-time procedure. After your hair transplant surgery ends, you need not worry or stress about your balding scalp. The growth of the hair will not be stunted. The time taken for your new hair to grow will be the same as your natural hair growth.
The procedure can be done by means of partial anesthesia. In case, you are scared of anesthesia leading to unconsciousness, partial anesthesia is also widely prevalent for the performance of this procedure.
Procedure of Hair Transplantation:
In this procedure, the surgeon cleans the scalp of your head and then injects anesthesia so that your scalp can become numb and you don't feel a thing. There are two methods used in this procedure, follicular unit extraction (FUE) and follicular unit strip surgery (FUSS). In follicular strip surgery (FUSS), the surgeon usually removes 6 or 10 inches of skin from the back of your head. Since the back of your head has more hair in comparison to the top part of your scalp. He, then, sews that area of the scalp. The area is usually hidden due to dense hair in that region. In follicular unit extraction (FUE) surgery the surgeon generally removes hair follicles one by one from the back of your scalp and inserts them in the desired area where you want hair.
Recovery:
After the surgery, it is important to take medications because your scalp can be very tender. By two to three weeks the transplanted hair will start to fall after which you may experience normal hair growth. Recovery period can vary from two to five days.
5855
people found this helpful
Many factors come into play when evaluating the health of our biggest organ, the skin. It is always exposed to external elements and hence sustains most potential damage. When choosing the proper treatments and products to enhance your skin, you should take into consideration such factors as skin pigmentation, acne, fine lines, wrinkles, skin sensitivities, oiliness or dryness. Exfoliation procedures can be physical or chemical. Which is best for you? The best way to decide on Microdermabrasion vs Chemical Peel is to review the benefits and expectations of each procedure.
Microdermabrasion
Microdermabrasion is the most common physical method for removing the very superficial level of the skin. It is a manual exfoliation of the epidermis to remove dead skin cells, debris and impurities. Normally, an instrument, which combines suction and a wand made of diamond or small crystal particles, is used to remove these from the skin.
Microdermabrasion produces instant results, but may not be a good choice for inflamed, sensitive or rosacea type skin. In such cases look for resurfacing methods that utilize a dermafile, a manual exfoliation using diamond files. This technique reduces breakage of capillaries in someone with thin or sensitive skin. Microdermabrasion encourages collagen stimulation and a more rapid cell turnover in the skin.
Microdermabrasion wands consist of two main types:
Crystal tip – A mixture of fine aluminum crystals are used to abrade the skin, as the cells and debris are blown away.
Diamond tip – Very fine diamond particles are used to remove any dead cells, oils, or debris, as these are also suctioned away.
What can I expect from Microdermabrasion?
Microdermabrasion should leave the skin's surface velvety smooth, soft, bright and glowing. This rejuvenation method is instant and in rare cases, a pinkness or sensitivity may occur a few hours directly after the procedure, lasting less than 24 hours. Microdermabrasion is a workhorse of all rejuvenation procedures. Although it is primarily used on the face, it can be used on any part of the body, from the neck to chest, to hands, etc. Microdermabrasion is frequently done on the same day prior to other rejuvenation procedures for maximum benefits.
Chemical Peel
Chemical peels use topical applications of peeling solutions to rejuvenate the skin, address fine lines and wrinkles, pigmentation, tone and texture. They allow for cells that make collagen to function more effectively and remove any damage caused by the sun and other external forces that always act on our skin. Chemical peels are the preferred method in general for the treatment of the following;
Counter fine lines and wrinkles
Issues with skin pigmentation due to age or sun damage
Acne and some acne scars
General improvement in the skin's texture, tightness and overall appearance
How do Chemical Peels work?
Whenever we take a step outside, or take a ride in a car our skin is exposed to harsh elements, pollutants, and harmful ultraviolet rays. With exposure to these elements, the skin is potentially damaged, leading to the aged appearance.
Chemical peels remove damaged cells; stimulate the growth of the new skin cells and collagen production. Different peels are used for different purposes. They can and should be customized for each patient's particular skin types and problems. There are wonderful new combination peels that are safe, effective and have minimal down time. Anyone undergoing a chemical peel must stay out of the sun from 6 – 10 days and needless to say continue to use sun block.
Microdermabrasion vs Chemical Peel
It is always best to consult your physician when determining what will work best for your individual case and to help you accomplish your rejuvenation and/or skin-improvement goals.
5628
people found this helpful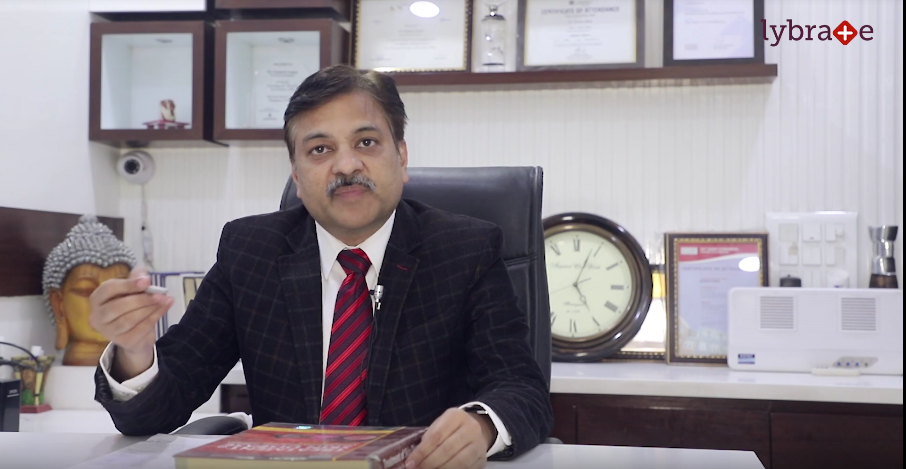 Hi!
I am Dr. Sandesh Gupta, your skin specialist. Aaj hum ek bahut he common condition ke bare me discuss karenge jo ki acne or pimples hoti hai. Acne or pimples bahut common conditions hoti hai. Ye 15-20 years ke beech me male ya female dono me payi jati hai. Aj hum discuss karenge ki acne kya hota hai, acne kyu hota hai, kya hum kar sakte hai acne ke liye apne aap, kis doctor ke pass hume jana chahye, prevention kya hona chahye acne ka or uski diet ke bare me or agar acne humari phle past me hue hai to unke liye hume kya uske scars ya marks aa chuke hai unko hatane ke liye hume kya karna chahiye? To sabse phle hum baat karte hai acne kya hota hai. Acne hamara ek hair follicle, ek sebaceous gland hoti hai uska ek infection hota hai.
Jab bhi sebaceous follicle me sebum ka content excessive ho jata hai to uske andar infection aa jata hai; tab humare acne bante hai. Toh bahut sare factors hote hai jo iske sebum ke infection badha sakte hai ya sebum ke production badha sakte hai to unn sab cheezo ko hum aaj discuss karnege. Acne kai tarah ke ho sakte hai jaise papules, blackheads, whiteheads, pustular acne, nodulocystic acne or shroud acne. Bahut sari dawaiyon ke side effect ke roop me bhi acne aa sakte hai, bahut sari creams aisi hoti hai jo cosmetic use me use karte hai unse bhi uske side effect me bhi acne aa sakte hai.
To hume inn sab cheezo ka khayal rakhna hai. Ek to ye ki hum acne me kya nahi karein. To acne mein hume humare face ko bar-bar touch nahi karna chahye, apne balon ko face ke upar pade nahi rehne dena chahye, acne ko pinch nahi karna chahye or thoda sa jaise diet me agar hum change kar sakte hai, to usme diet me change karna chahye kyunki acne ke liye kuch factors hote hai jisko hum agglutinin factors kehte hai jaise stress: physical ya mental stress, food : food me bahut sari cheezein jaise junk food hogya, oily food hogya or jo hum bahar ki cheez khate hai jaise chocolates hogyi ya jo humare friends gym me use karte hai kisi prakar ka bhi protein ya steroids agar hum lete hai to usse bhi acne aane ke chances rehte hai.
To iske prevention me sabse phle hume dekhna hai ki apni diet ko proper karna hai, jo water intake humara zada hona chahye, leafy vegetable jyada leni chahiye hame, fruits ka use karna chahiye, salads use karna chahiye or face ke bare me hum dekhein to face ko touch na karein, balon ko na girne de, pinch na karein usko, make-up excessive na lagaein, zada der ke liye na lagaein or rat ko sone se phle hum face ko wash karke soyein. Kisi bhi prakar ka steroid jo hum gora hone ke liye ya acne ko kam karne ke liye lagate hai ye bahut harmful hote hai. Market me bahut sari tarah ki steroids hote hai aise clobetasone, beclomethasone, betamethasone, mometasone, hydrocortisone kyunki hume koi bhi steroid apni face ke upar nahi lagana chahiye, yeh bahut harmful hote hain.
Ab baat aati hai ki hame agar acne agye hai to kis doctor ke pass jana chahye. Toh koi bhi qualified doctor jo ki acne treat karne me saksham hai hum uske pass ja sakte hai or acne ke liye hume ek particular time ke liye say for 3-4 months ke liye hume particular isme treatment lena chahye or isme repeated cycles me treatment hota hao jaise apko 15-15 days me ya 20-20 days me doctor bulaenge or apko vaha par jana hai. Kuch vo cream denge, kuch tablet denge khane ke liye to in sab cheezo ko hume regular use me karenge ki 3-4 months ke interval me acne chale jate hai, us particular time ke jo infection aa chuka hai us time ke liye. Baad me acne kabhi bhi aa sakte hai. Ab jo scar ya marks humare face pe aa chuke hai unke liye hume kya karna hai.
Acne marks ko hatane ke liye hum microdermabrasion, chemical peels ka sahara le sakte hain ya bahut sare marks humare self he resolve hojate hai. Aur kuch aise marks hote hai jo deep marks hote hai ya scar jinko hai bolte hai ye humare ate hai jaise past me kabhi acne hume hue ho to uski vajah se acne aate hai. To agar vo vale scar hume aa chuke hai to uske liye hume laser ka sahara lena padta hai, jo acne scars ke liye ek matra laser hota hai fractional CO2 laser. To isme hume 8-10 bar sitting leni hoti hai or 8-10 sitting ke baad hum 1-1 month ke interval pe leni hoti hai. Iske baad humare sare scar chale jate hai. To dosto ye batein thi sabhi scar ke bare me or acne ke bare me.
Iske baad bhi apki koi query hoti hai to aap mujhko lybrate ke dwara contact kar sakte hai
Thank you.
6522
people found this helpful
The skin is an organ and just like all the other organs in your body, it is made up of cells. Since the cells are made up of water, you skin cells also need water to function properly. Lack of hydration can cause skin issues such as dry, tight skin which might lead to flaking. Because of constant perspiration, your body loses the vital minerals and salts, which is why your body needs daily replenishing.
What happens to the skin if you do not drink sufficient water in a day?
Dry skin also has lesser resilience as compared to hydrated or oily skin, which makes it more prone to wrinkling and fine lines. The skin is made up of three layers:
The outermost layer, which is known as the 'epidermis'

The layer beneath it is called the 'dermis'

The subcutaneous tissue
Usually, water loss takes place from the epidermal layer of the skin due to sweating, however, if the cells in the underlying layers are not hydrated enough, the epidermis begins to start feeling rough and loses its elasticity which can lead to degradation of its texture.
Sufficient water intake and skin - The connect!
Drinking water also flushes out the dangerous toxins from within your body and your skin, which allows your skin to breathe normally again. With the normal function restored in the skin, the cells do not feel trapped or inadequate, which means they can continue with their normal functions. This helps delay skin aging by adding shine to your skin.
You should be aiming to drink 8 -10 glasses of water each day because a lesser amount can cause dehydration. Dehydration may trick the oil glands in your body into believing that they need to produce more oil which leads to excess production of oil, thus, increasing the chance of acne.
Also, when your skin is hydrated from inside, it looks plumper and more radiant and can hide signs of aging. However, when witnessed at a histopathological level [when examined under a microscope], the signs of aging are still present but because your skin is hydrated and looks younger, these signs are invisible to the naked eye.
5560
people found this helpful
its androgen induced alopecia..start apply Minoxidil 5 one ml twice a day and cap Vitoshine one daily for 3 months.
11
people found this helpful
Epidermolysis bullosa simplex is a genetic disorder that results in the skin turning fragile and blister prone. Any small injury or friction created due to rubbing of the skin might lead to blister formation. In some cases, blisters may occur inside the mouth and on the cheeks. Normally, the cause of the disease is linked to defective genes.The condition is usually inherited and the symptoms start flaring in childhood. In some cases, the symptoms start during the early twenties.
The symptoms of this disease are:
Deformities in the nails of the toes and fingers.
Blisters in the internal organs such as esophagus and vocal chords.
Formation of blisters on the skin of the feet and the hands.
Loss of hair and scarring of the scalp.
Thickening of the skin on the palms and soles of the feet.
Formation of white skin bumps on the skin.
You may experience various dental problems such as tooth decay.
You may have problems in swallowing food.
Epidermolysis bullosa can be classified into:
Junctional Epidermolysis Bullosa: This is a severe form of epidermolysis bullosa that usually develops during birth. The condition is characterized by hoarse and unusual crying sounds and scarring in the vocal chords. The genes that attach the epidermis to the basement become defective and thus, cause blister formation.
Kindler Syndrome: This type is characterized by blister formation across all layers of the skin, but its symptoms tend to disappear with time. This condition is known to cause discoloration of the skin when exposed to the sun.
Dystrophic Epidermolysis Bullosa: This is caused by a defect in the gene that causes problems in collagen formation. This results in complications as the skin doesn't join properly.
Risks
This disease may cause various complications such as sepsis, skin infection, anemia, constipation and dehydration. An infant, who has a severe form of epidermolysis bullosa, may not be able to survive due to widespread blistering and infections that may drain all the body fluids out drastically.
5754
people found this helpful
Facial aging is an issue which shows its first signs around the late twenties and early thirties. It is manifested in the form of fine lines, dark circles, wrinkles and rough skin, especially near the eyes and lips. This process cannot be reversed. It is a part of human body and the way the skin matures with age. But, it can be treated through surgical and non-surgical or natural means to make sure that the process of aging is slowed down.

Factors Affecting Facial Aging:

There are several factors which affect the facial aging and aggravate the process faster. Some of these factors are:
If you smoke excessively, your face would sooner or later start showing signs of aging prematurely.
At times, this process gains speed due to genetic issues.
Stress and anxiety are the most important reasons for a person to start showing signs of aging at an early stage of life.
If you lead a hectic lifestyle which involves excessive travelling throughout different climates, the exhaustion may be manifested through facial aging.
What are Dermal Fillers?
Dermal fillers help to diminish facial lines and restore volume and fullness in the face.
As we age, our faces naturally lose subcutaneous fat. The facial muscles are then working closer to the skin surface, so smile lines and crow's feet become more apparent.
The facial skin also stretches a bit, adding to this loss of facial volume. Other factors that affect the facial skin include sun exposure, heredity, and lifestyle.
Dermal fillers can be used to:
Plump thin lips
Enhance shallow contours
Soften facial creases and wrinkles
Improve the appearance of recessed scars
Dermal fillers can be very helpful in those with early signs of aging, or as a value-added part of facial rejuvenation surgery.
Administration:
You must make a note of the fact that dermal filling is not considered to be a type of surgical treatment. However, it does use anaesthesia while being administered. In fact, the patient is first given a dose of anaesthesia and left to rest for about half an hour. Some fillers have anesthesia in the syringe itself otherwise, we apply numbing cream or topical anesthesia. Thereafter, dermal fillings are applied with the help of fine needles. You need to realise that the use of fine needles with precision can be done only by those who have been specially trained for it. Thus, if your dermatologist recommends you for a treatment of dermal filling, then he/she ought to be a trained expert in carrying out the procedure. If you, on your own prefer to get this treatment done, then you should also find an expert who is well trained in administering this procedure.

Thus, dermal fillers are quite famous in the world of facial dermatology to reverse the aging process. It helps in reducing fine lines, wrinkles and adds volume and smoothness to the skin.
5496
people found this helpful
Eczema is not a disease per se, but is a name given collectively to a group of medical conditions, which can cause the skin to become inflamed and irritated. Atopic dermatitis is one of the most common types of eczema.
Causes
While the exact cause of eczema is not known, the most commonly attributed reason is an increasingly sensitive immune system. The overactive immune system produces antibodies, which cause these skin reactions. It is also noted that people with allergies including hay fever and asthma are more likely to develop eczema.
Other conditions which can lead to eczema include allergic dermatitis, irritant dermatitis, stasis dermatitis, scabies, fungal infections, xerotic dermatitis, lichen planus and scalp infections.
There is also a genetic predisposition, and children whose parents have had eczema are likely to develop eczema.
Symptoms
In most people, eczema is present in the form of small blisters, which are filled with fluid and can ooze. Gradually, there could be dryness, crusting, scaling and thickening of the skin with plaque formation. The most common symptom would be itching. The different types of eczema as noted above would have diagnostic features. For instance, when testing for irritant or contact dermatitis, there would be an irritant that is causing this. Stasis dermatitis would have circulatory issues and often affects the lower legs.
In fair-skinned people, these lesions begin as red and then turn brown. There also could be lightening of the affected skin area in people with slightly darker skin.
Diagnosis
For a trained medical eye, diagnosis of eczema is not a tough task. A complete physical examination may be done to assess the extent of eczema spread. Blood tests may be done to test for allergies. In very rare cases, a biopsy may also be required.
Treatment
The goal of treatment is to reduce itching and improve moisturization. Eczema, unless associated with an infection, is not contagious.
Using copious amounts of creams and lotions help in improving hydration and moisturization, as they are allowed to soak into the skin.

Topical steroids may be required if allergy is suspected. In most cases, hydrocortisone and corticosteroid creams are very effective.

Associated infections like scalp infections and fungal infections should also be treated with suitable products.

Immunomodulator creams like Elidel are useful by suppressing the immune system and preventing flare up of the allergic reactions.

Cold compresses may be used to relieve itching.
Prevention
Since there is a strong genetic component related to eczema, prevention is helpful.
Constantly keep the skin moist and hydrated by using moisturizers, especially during winters.

Avoid clothes and metals which can cause allergy- like wool, nickel, harsh soaps, detergents, etc.

Avoid or be careful about food items which are known to cause allergies.
4998
people found this helpful
Exposure to the sun for a long period of time can result in several skin problems. They occur on the basis of heat, humidity and the rays of the sun. Here are the most common skin problems caused due to sun exposure:
Sunburn: Sunburns occur as a result of overexposure of the skin to the harmful ultraviolet rays of the sun. Melanin in the skin protects it from the sun's rays, but in case of overexposure, melanin fails to work and sunburn is caused. The symptoms of sunburn include the skin turning red, burning in the affected areas, skin tightness and a sensation of itching. Severe symptoms are blisters, chills, fever and fatigue.
Age spots: Age spots are caused due to overexposure to the sun. They are brown marks, which appear on the surface of the skin, especially in the arms, hands and other body parts. Age spots get more prevalent with ageing. Symptoms of this condition include brown and gray pigmentation on the skin surface. The pigmentation occurs in a circular shape and is flat on the skin.
Photosensitivity: This condition is also known as sun allergy. People with photosensitivity are likely to get burned from sun exposure very easily, and symptoms of sunburn are observed. Symptoms include red and pink skin rashes accompanied by itching and burning. The area gets scaly and blistered.
Moles: Moles occur commonly due to sun exposure. They may appear on any part of the body. Moles may vary from being harmless to cancerous. Common symptoms include raised skin and the skin tone changing into reddish brown or black. Moles are round in shape, and some moles are painful.
Solar elastosis: This condition is commonly known wrinkles and occurs when the elastic tissues of the skin get deteriorated due to sun exposure. The skin turns limp on account of no strength of the tissues and collagen. Wrinkles appear, and the skin seems loose and sagging. Deep lines are formed on the skin.
Skin cancer: Skin cancer accounts for being the most severe and fatal result of prolonged exposure to the sun without any kind of protection. There are many forms of skin cancer. The most primary skin cancers include Melanoma, basal cell carcinoma and squamous cell carcinoma.
Polymorphous light eruption: This condition, known as PMLE in short, affects women between the age group of twenty to forty. It also occurs in light sensitive people who spend more time under the sun. Symptoms include a red or pink, bumpy rash and raised areas on the skin surface. Itchiness and dry patches are indicated.
A large number of skin problems occur due to long hours of sun exposure. Some of these are chronic problems, which require proper treatment.
4653
people found this helpful
View All Feed