Personal Statement
My experience is coupled with genuine concern for my patients. All of my staff is dedicated to your comfort and prompt attention as well.
...more
My experience is coupled with genuine concern for my patients. All of my staff is dedicated to your comfort and prompt attention as well.
More about Dr. Rakesh Kapur
Dr. Rakesh Kapur is an experienced Ophthalmologist in Janakpuri, Delhi. He has helped numerous patients in his 37 years of experience as a Ophthalmologist. He studied and completed MBBS, MS - Ophthalmology . You can meet Dr. Rakesh Kapur personally at Dr. Rakesh Kapur@Mata Chanan Devi Hospital in Janakpuri, Delhi. Book an appointment online with Dr. Rakesh Kapur and consult privately on Lybrate.com.

Lybrate.com has an excellent community of Ophthalmologists in India. You will find Ophthalmologists with more than 30 years of experience on Lybrate.com. You can find Ophthalmologists online in Delhi and from across India. View the profile of medical specialists and their reviews from other patients to make an informed decision.
Info
Education
MBBS - Delhi University - 1982
MS - Ophthalmology - Delhi University - 1992
Professional Memberships
Delhi Medical Council
Delhi Medical Association (DMA)
Location
Book Clinic Appointment with Dr. Rakesh Kapur
Lal Sai Mandir Marg, Block C1 Landmark : Opposite Bikanerwala

,

Delhi
Get Directions

Services
Submit Feedback
Submit a review for Dr. Rakesh Kapur
Your feedback matters!
Write a Review
Feed
Nothing posted by this doctor yet. Here are some posts by similar doctors.
You can use them for long duration but many time improper handling of lenses cause infection in eye so take care while using them. Change the lenses when they expire.
1
person found this helpful
Relief. Hello. I think you have allergic conjunctivitis. 1. Eye allergies, called allergic conjunctivitis, are a common condition that occurs when the eyes react to something that irritates them (called an allergen). 2. The eyes produce a substance called histamine to fight off the allergen. As a result, the eyelids and conjunctiva (the thin, filmy membrane that covers the inside of your eyelids) become red, swollen and itchy, with tearing and burning. The key to treating eye allergies is a. Avoid or limit contact with the substance causing the problem. B. Avoid rubbing eyes instead do cold compresses. C. Use antiallergic eyedrop like olopat eyedrop twice daily d. Lubricating eyedrop like flogel thrice daily e. Use mild steroid like flurisone in pulse dose in severe allergy this will help you I am very sorry dear to say that there is no medicine that can cure allergy. Only way is to stay away from all those things that you are allergic to.
3
people found this helpful
Analyze your working conditions & surrounding intelligently & change it to better one. Suppose you travel in pick hours of traffic , avoid it completely. If you consider professional job at fault , take a rest for week . If improves your complaints significantly , consider changing the job else consult with ophthalmologist.
5 truths about protecting your eyes
Myth: Reading in dim light will worsen your vision.
Fact: Dim lighting will not damage your eyesight. However, it will tire your eyes out more quickly. The best way to position a reading light is to have it shine directly onto the page, not over your shoulder. A desk lamp with an opaque shade pointing directly at the reading material is ideal.
Wet your hands with running water ? either warm or cold.
Apply liquid, bar or powder soap.
Lather well.
Rub your hands vigorously for at least 20 seconds. Remember to scrub all surfaces, including the backs of your hands, wrists, between your fingers and under your fingernails.
Rinse well.
Dry your hands with a clean or disposable towel or air dryer.
If possible, use a towel or your elbow to turn off the faucet.
6
people found this helpful
hello..our eye is like a camera and it has a lens inside it to focus the images just like normal camera...lens is transparent structure but with age it gets translucent and later opaque and this is known as cataract...posterior capsular cataract denotes area of lens that is opaque at that moment as opacification may be present in whole lens or a part of it...in posterior subcapsular cataract..opacification is in posterior part of lens...only treatment is surgery
Red eyes could be due to many reasons. It could be infective or allergic conjunctivitis, or could even be due to dry eyes. It could also be due to certain more serious problems. Pls do consult your eye doctor. Simple measures for dry eye is to: > relax in between work atleast once every 20min. > consciously make an effort to blink at least 12 times a min > use your computer screen at a lower level than your eyes. > finally, consult an ophthalmologist if these measures do not help.
1
person found this helpful
हमारे देश में एक ऐसी बीमारी है जो ज्यादातर बुजुर्ग लोगों में देखा जाता है इनमें से भी महिलाओं की संख्या ज्यादा होती है. मोतियाबिंद की बीमारी भरोसा हमारी आंखों के लेंस में धुंधलापन आने के कारण होती है. इससे हमारी आंखों में देखने की क्षमता में कमी आ जाती है. ऐसा तब होता है जब आंखों में प्रोटीन के गुच्छे जमा होने लगते हैं और यह गुच्छे बैलेंस को रेटिना का स्पष्ट चित्र भेजने से भेजने में बाधा पहुंचाते हैं. दरअसल रेटिना लेंस के माध्यम से संकेतो में प्राप्त होने वाली रोशनी को परिवर्तित करने का काम करता है. यह संकेत को ऑप्टिक तंत्रिका तक पहुंचाकर फिर उन्हें मस्तिष्क में ले जाता है मोतियाबिंद की बीमारी अक्षर धीरे-धीरे विकसित होती है और यह दोनों आंखों को प्रभावित कर सकती है इसमें रंगों का फीका देखना धुंधला दिखना प्रकाश की चाल रोशनी जैसी परेशानियां उत्पन्न हो सकती हैं. मोतियाबिंद में न्यूक्लियर मोतियाबिंद महिलाओं में ज्यादा देखने में आता है. आइए अब हम मोतियाबिंद के उपचार के बारे में समझें.
मोतियाबिंद का उपचार
मोतियाबिंद उपचार मरीज के दृष्टि के स्तर पर आधारित है. इस जांच के स्तर को देखने के बाद अगर मोतियाबिंद दृष्टि को कम प्रभावित करता है या बिल्कुल नहीं करता तो कोई इलाज की आवश्यकता नहीं होती. ऐसे मरीजों को ये सलाह दी जाती है कि अपने लक्षणों का ध्यान रखें और नियमित चेक-अप कराते रहें.
कई बार ऐसा होता है कि चश्मा बदलने मात्र से ही दृष्टि में अस्थायी सुधार हो जाता है. इसके अलावा, चश्मा के लेंस पर एंटी-ग्लेयर की परत लगवाने से रात में ड्राइविंग में मदद मिल सकती है और पढ़ने में उपयोग होने वाले प्रकाश की मात्रा में वृद्धि करना भी फायदेमंद हो सकता है.
जब मोतियाबिंद का स्तर काफी बढ़ जाता है तब यह किसी व्यक्ति की रोजमर्रा की सामान्य कार्य करने की क्षमता को प्रभावित करने लगता है. ऐसे में सर्जरी की आवश्यकता हो सकती है. मोतियाबिंद सर्जरी बहुत आसान होती है इसमें आंखों के लेंस को हटाकर इसे एक अर्टिफिशियल लेंस से बदल दिया जाता है.
मोतियाबिंद सर्जरी के दृष्टिकोण
स्माल-इंसीज़न - इसमें कॉर्निया (आंख का स्पष्ट बाहरी आवरण) के पास एक चीरा लगाकर आंखों में एक छोटा सा औज़ार डाला जाता है. यह औज़ार अल्ट्रासाउंड तरंगों का उत्सर्जन करता है जो लेंस नरम करता है जिससे वह टूट जाता है और उसे बाहर निकालकर उसे बदल देते हैं.
एक्स्ट्राकैप्सुलर सर्जरी – इस सर्जरी में कॉर्निया में एक बड़ा चीरा लगाया जाता है ताकि लेंस को एक टुकड़े में निकला जा सके. इसके बाद प्राकृतिक लेंस को एक स्पष्ट प्लास्टिक लेंस से बदल दिया जाता है जिसे इंट्राओक्युलर लेंस (आईओएल) कहा जाता है.
नियमित जांच से - मोतियाबिंद को रोकने का कोई बहुत प्रभावी तरीका नहीं है. लेकिन कुछ जीवन शैली की कुछ आदतों में बदलाव करके इसके विकास को धीमा किया जा सकता है. इसके लिए नियमित तौर पर अपनी आँखों की जाँच कराना चाहिए क्योंकि नियमित रूप से आँखों की जाँच कराने से आपके डॉक्टर अपनी आँखों में होने वाली परेशानियों का जल्दी निदान कर पाएंगे.
नशीले पदार्थों का सेवन बंद करके - मोतियाबिंद पर हुए कई शोधों में ये पाया गया है कि सिगरेट व शराब का सेवन ज़्यादा करने वाले लोगों में मोतियाबिंद होने का खतरा अधिक होता है.इसलिए इसके सेवन से बचें.
स्वास्थ्यवर्धक भोजन करें - हम सभी के लिए एक स्वस्थ आहार प्राथमिकता होनी चाहिए. हमें अपने आहार में हरी पत्तेदार सब्ज़ियां, एंटीऑक्सीडेंट्स युक्त खाद्य पदार्थ, विटामिन सी और विटामिन ई की भरपूर मात्रा लेनी चाहिए.
सूर्य की सीधी रौशनी से बचें - सूर्य की रौशनी से अपनी आँखों को ढकें पराबैंगनी विकिरण से मोतियाबिंद होने का जोखिम बढ़ जाता इसीलिए अपने जोखिम को कम करने के लिए किसी भी मौसम में यूवीए/यूवीबी से बचने वाला धूप का चश्मा और टोपी पहनें.
8
people found this helpful
View All Feed
Near By Doctors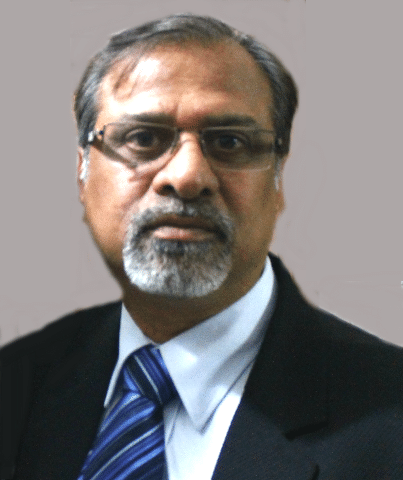 MBBS, MS - Ophthalmology
Ophthalmologist
Book Appointment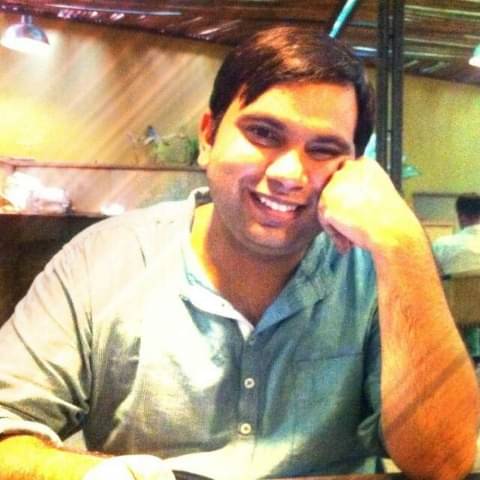 MS - Ophthalmology, MBBS, DNB - Opthalmology, Fellowship, Fellow of All India Collegium of Opthalmology
Ophthalmologist
Book Appointment

MBBS Bachelor of Medicine and Bachelor of Surgery, MD Ophthalmology, Senior Residency
Ophthalmologist
Book Appointment

Cornea Cataract & Lasik
Ophthalmologist
Book Appointment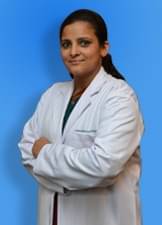 FRCS - General Surgery, Fellowship Retina Vitreous, MS - Ophthalmology, MBBS, Fellowship In Vitreoretinal Surgery
Ophthalmologist
Book Appointment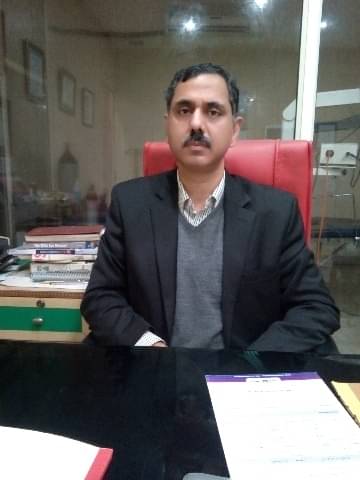 MD - Ophthalmology, MBBS
Ophthalmologist
Book Appointment