Personal Statement
Living is possible with Diabetes- Dedicated to treatment and prevention of Diabetes & its complications, Diabetes is a chronic disease which needs special care and attention of a person e...
...more
Living is possible with Diabetes- Dedicated to treatment and prevention of Diabetes & its complications, Diabetes is a chronic disease which needs special care and attention of a person experienced in handling such patients. Diabetics more than medication need the empathy and understanding of their doctor - who is also their friend and fellow soldier in this war against Diabetes and prevention of its complications....
More about Dr. Rajesh Kesari
Treating Diabetes is my passion- not just profession, I get immense pleasure when patients who've been suffering since years are surprised that their Sugars could be so easily controlled and they start feeling better. In my years of practiced what I have learnt is that Diabetics don't lack the will - to fight Diabetes and succeed- rather they lack the support from the doctors in terms of knowledge and assurance to help them tackle their condition. I spend a lot of time with the patients explaining the nitty-gritty of Diabetes what and how to eat, How to exercise best in their environment, And try to light the spark in each person which would ultimately allow them to help themselves...
Info
Education
Diploma In Diabetology - Apollo Medvarsity - 2009
MD - Diabetology - Odessa State Medical University - 1996
Languages spoken
English
Hindi
French
Russian
Awards and Recognitions
Best Diabetologist in Delhi
Professional Memberships
Research Society For The Study of Diabetes In India (RSSDI)
DDF
American Diabetes Association (ADA)
Location
Book Clinic Appointment with Dr. Rajesh Kesari
B-294, New Ashok Nagar, Opposite Main Gate, East End Apartment

,

Delhi
Get Directions




+5






No. 589 Nitikhand-2, On Main road, Near Swarn Jayanti Park, Indirapuram

,

Ghaziabad
Get Directions
Consult Online
Text Consult
Send multiple messages/attachments. Get first response within 6 hours.
7 days validity
•
₹300 online
Consult Now
Phone Consult
Schedule for your preferred date/time
15 minutes call duration
•
₹500 online
Consult Now
Services
Submit Feedback
Submit a review for Dr. Rajesh Kesari
Your feedback matters!
Write a Review
Patient Review Highlights
"Very helpful"
1 review
"Prompt"
2 reviews
"Helped me impr..."
2 reviews
Reviews
Lalit Sikri
Oct 7, 2018
Good
Feed
Diabetes is a state where the body suffers from lack of energy due to poor metabolic state. This is construed as depression in many patients as they already feel lethargic and subdued. The fatigued state of body in diabetes can be alleviated by exercise which raises endorphins - substances which are released in the body especially by exercise - providing us the necessary elation so much necessary for our recovery
Managing diabetes may make a person feel alone and set apart from their friends and family due to the number of dietary restrictions they need to follow. Additionally, if the person has trouble controlling their blood sugar level, it may make him frustrated and anxious. Over time, these negative emotions can build up into depression.
Depression can make a person lose his sense of purpose and can make regular tasks feel like too much to handle. Thus, a depressed person may stop taking care of himself. The lack of energy can lead to a loss of appetite or unhealthy snacking. This can trigger fluctuations in blood sugar levels that worsen diabetes.
Causes:
The diet and exercise advised by doctors may compound the problem of depression.
Financial burden of treatment- Medicines, Tests, Consultation and Hospital admission also contribute to stress
Diabetics are almost 3 times more likely to suffer form depression as compared to non-diabetics
Depression in diabetics adversely affects the outcome of treatment as depressed pts are less likely to take their medicines in time, go to the doctor or do the required tests..leading to a vicious cycle
Depression and diabetes have a cyclic relationship. The good news is that these two diseases can be treated together and managing one of these diseases can have a positive effect on the other as well.
Here are a few ways to treat diabetes and depression:
Regular Exercise
Regular exercise is very beneficial towards treating, both depression and diabetes. Exercise helps regulate blood sugar levels and hence can help control diabetes. It also helps in reducing excess weight, which can enhance your self image and make you feel happier. Simultaneously, it also releases endorphins or the 'feel good' brain chemical. This can help alleviate depression symptoms.
A Balanced Diet
A balanced diet is essential for good health and can help manage, both these disorders. Along with a balanced diet, there is also a need to abstain from snacking between meals. Reducing the amount of sugar in your meals helps stabilize blood sugar level and control fluctuations. Stable blood sugar level keep a person from becoming increasingly anxious and can thus prevent depression.
Restful Sleep
A good night's sleep can treat, both diabetes and depression. If you have proper sleep, you will awake feeling refreshed and energetic. This positive energy balances the negativity of depression, lowers the urge to snack and helps in stabilizing blood sugar level.
Psychotherapy or in particular cognitive behavioral therapy has been proven beneficial towards treating depression. This in turn gives a person the motivation needed to manage his diabetes as well.
3310
people found this helpful
The food we eat, the liquids we drink and the air we breathe, everything plays an important role in affecting the health of our body. The consumption of food causes the production of glucose, which provides energy to our body. There is no doubt that excess of everything is bad and this is the reason that when blood glucose levels get a leap, then a disease named diabetes comes into existence.
Firstly, have a look at the types to know your problem well.
Type 1 Diabetes: This type of diabetes is quite hazardous for the pancreas as the immune system restricts the cells to produce insulin. Type 1 diabetes can be spotted among people of every age. It needs insulin on the daily basis to maintain the living of a person.
Type 2 Diabetes: Most commonly, people get affected by type 2 diabetes only, but generally it occurs in middle age people or to the people at their higher age. In this type of diabetes, patient's body does not make proper insulin.
Gestational Diabetes: Gestational diabetes can be diagnosed among the pregnant women. Generally, this gets vanished with the birth of the baby. In most of the cases, people suffering from gestational diabetes come into the trap of type 2 diabetes in the later ages.
How common is the disease?
Various researches are evident to the point that 415 million people are suffering from this problem and it is not wrong to say that it is diagnosed in 1 out of 11 of the world's adult population. Most of the people are suffering from type 2 basically.
Why is it important to put a stop on diabetes?
Insulin hormone plays a vital role in the transportation of glucose into the cells, but when the proper amount of glucose does not reach to the cells and get occupied in the blood, and then the excess glucose in the blood causes the health problems. These problems comprise of:
Cardiovascular diseases
Effects in vision that may cause blindness
Sexual problems such as erectile malfunctioning
Amputation due to circulation and scarring
These problems can affect your life in a worse way so waiting for the excess is the not an option, whereas you should be careful towards it so that it can be cured in the early stages. There is nothing to have a second thought because higher levels of diabetes may lead to losing your life. So, do not ignore the disease and look forward to lessening the effects of the disease. Monitoring of the levels of glucose in your body on the daily basis can help you to stop the cause. This can save your body get affected by various other diseases. Do not wait for the disease to cause damage and plan beautiful life ahead by putting a stop to your diabetes. Only you have the courage to give a better and a happy ending to your diabetes story.
2807
people found this helpful
Diabetic eye refers to a condition which generally affects the eye of a diabetic person. It is caused due to high sugar level in body. Diabetic eye can further lead to major problems such as cataracts, blurry vision, glaucoma, and retinopathy in case no treatment is taken at the preliminary stages. The deposition of glucose on the lens is the major cause behind all such problems and if ignored it can further damage small nerves and blood vessels. There are many precautionary methods by which you can cure this disease such as eye drops, surgery and laser treatment, but the simplest way to treat it is by managing your sugar level.
Following are the ways by which you can maintain the sugar level and procure yourself from such disease:
Keeping an eye on your diet and consulting doctors for proper medication.
Quit smoking and alcoholic substances.
Have a detailed eye examination once a year.
How does a diabetic eye affect you?
Blurry vision: If you notice that things are looking unclear do not go for glasses it may just a normal problem caused by high glucose level. High sugar level causes swelling in the lens and reduces your ability to see. This can be corrected in 3 months by managing the sugar level in the normal range.
Cataract: The lens in our eye provides the sharp and clear vision, but they tend to be cloudy with age. It is more likely to occur in the diabetic person at an early age. This is caused due to the deposition of excess glucose on our eye lens which may reduce our vision and makes the things appear glaring.
Glaucoma: Glaucoma is caused due to pressure build-up in the eye and resists the fluid to flow in the normal way. This further cause damage to the blood vessel and causes the vision problems. Glaucoma can be treated if detected in early stage. The common symptoms of this disease are a headache, watery eye and vision loss. The problem can be cured by eye drops, surgery and laser treatment.
Diabetic Retinopathy: Retina is a group of special cell which is found in our eye. It helps to convert the light into an image. Diabetic Retinopathy can lead to damage of these small blood vessels hence leading to loss of sight. The common symptoms includes black spot on the eye, holes in vision and blurry vision which can be treated by surgery.
Conclusion
A diabetic eye is a minor problem if detected in early age, but can cause the vision loss in case proper care is not taken at the preliminary stages. A yearly checkup can help you to detect the problem in early age and hence can be cured. We suggest you to get your eyes checked as regular as once in a year once you attain the age of 40; as generally by this age the insulin level of the body is unbalanced and the composite of glucose starts depositing on different body parts which may lead to deadly diseases.
3036
people found this helpful
Gestational diabetes is diabetes that arises during the pregnancy and disappears after giving birth. It is usually diagnosed in the second stage by screening or blood test. It mostly occurs in the women who previously have some traits of diabetes. Gestational diabetes affects your pregnancy and your newborn baby health, but risk can be reduced if detected before and manage well.
Gestational diabetes is caused due to an excessive amount of blood sugar level, as at the time of pregnancy placenta excrete the glucose building hormones. The pancreas excretes enough insulin to manage if not this lead to the excessive amount of blood sugar. This can be prevented by adopting healthy habits before pregnancy. The mentioned below are the symptoms, causes and prevention of Gestational diabetes.
Symptoms
In most of the cases, Gestational diabetes does not show any sign and symptoms, but it can be diagnosed through the blood test or screening. Some women may develop symptoms if they are suffering from hyperglycemia. The common symptoms are:
Tiredness
More pee than the daily routine
Increase thirst
These are some symptoms shown by the diabetic patient if you are experiencing any of them then consult your doctor. Regular checkup, test and screening should be preferred to avoid this serious problem. The problem can be well managed if detected at the time.
Who is at risk?
Any women can suffer from Gestational diabetes, but you are a great risk if:
Your body mass index is above 30, use a body mass calculator to workout and reduce the risk of Gestational diabetes.
Your previous baby is weighted more than 4kg or above at the time of birth, then you are more prone to Gestational diabetes.
If One of your parents has diabetes.
You have Gestational diabetes in previous pregnancy.
Causes
During pregnancy, the placenta excretes the hormones that lead to building up of glucose in the body. The pancreas makes enough insulin to manage them if not, then sugar level rise and cause Gestational diabetes. Usually, the hormones build up during the pregnancy work against insulin and raise the blood sugar level in the body.
Precaution
There is no guarantee t prevent Gestational diabetes, but by adopting some healthy habits, reduce the risk of future pregnancy. The mentioned below are a habit that helps to prevent or reduce the risk of Gestational diabetes.
Eat healthy food, focus on food rich in nutrients and fibre that will help you're to achieve your goal
Always go for 30 min moderate exercise before and during pregnancy, this will protect you from the risk of Gestational diabetes.
If you are planning for pregnancy go for excessive weight loss this will help to attain the healthiest pregnancy ahead.
Conclusion
Gestational diabetes is not a major issue, it can be managed well if diagnosed on time. One can prevent this disease by just adopting healthy habits of balanced diet and exercise. Some women may require medical care so regular checkup and screening is important during pregnancy.
3150
people found this helpful
The risk of developing depression is found by the means of various researches to be two to three times higher in individuals suffering from a chronic disease than in normal individuals. Type 1 and type 2 Diabetes are chronic diseases that can prove to be very challenging to manage due to various setbacks and complications that can come in the way. Regular monitoring of the blood sugar levels is essential in managing the blood sugar. Navigation of the health care facilities, side effects caused by medications, and other related health conditions or even diabetic complications can cause an increased risk of developing depression. If left undiagnosed and untreated, depression can give way to a poor lifestyle choice that can further deteriorate the physical health of a person.
Various risk factors that are associated with diabetes and depression are as follows-
Depression in diabetes can occur simultaneously due to a variety of factors. These include the psychological and psychosocial impact of the disease on an individual, a potential common genetic susceptibility and certain common pathophysiological abnormalities that involve neuro-immunological and neuro-endocrinal pathways, as well as microvascular brain lesions due to diabetes mellitus. However, issues concerning pathogenesis and causality of this high co-occurrence are not fully determined yet. Still, the presence of depression in patients with diabetes mellitus is of vast importance, as it is usually associated with poor disease control, adverse health outcomes and quality of life impairment.
When an individual is suffering from diabetes, the awareness of risks of developing depression is essential. It has been widely researched and found that these two conditions can occur simultaneously, where depression is usually undiagnosed. Diabetes, specifically type 2, and depression affect each other in a bi-directional manner, which means that each of the disease can prove as a risk factor for the other. In a state of depression, it is common for a person to consume high calorie foods and also to lead a sedentary lifestyle. This tendency can prove to be a risk factor for developing type 2 diabetes.
If an individual already has type 2 diabetes, the stress experienced during the management of disease can cause depression. Type 1 diabetes develops as result of the defect of pancreas in production of insulin.
People with type 1 diabetes can also develop depressive symptoms due to difficulties in the management of the disease. If the symptoms of depression develop in the patient already suffering from diabetes, management of diabetes also becomes difficult. This can lead to cause various diabetes related complications and also decrease the life expectancy.
Various signs that can be observed in a state of depression are as follows:
Complete lack of interest in doing any activity
Irritation or mood swings
Depressed mood
Disturbed sleep pattern
Changes in the appetite
Constant feeling of despair
Guilt Fatigue, weakness
Difficulty in concentration, transient memory loss
Suicidal tendency
There is a certain risk observed between the consumption of antidepressant medicines and development of diabetes. It has been researched and concluded that consuming antidepressants should always be on physician recommendation, with a prior advice on the risks of developing diabetes. It has also been found that the people with type 2 diabetes, who are using insulin regularly, are at higher risk for developing depression as compared to the people on non-insulin medications or following only diet or lifestyle modification habits. An additional stress experienced in managing diabetes and accessing the health care services can cause such complication in insulin users.
Common treatment protocol for depression includes psychotherapy or the cognitive behavioral therapy. It helps people to correct destructive thought patterns and behaviors that tend to increase the depressive symptoms. Other interventions like a structured problem solving approach, motivational interviewing, and interpersonal approach towards the patient is also effective in management. Certain medications can also help in mood-lifting and the management of symptoms of depression.
In diabetics, the treatment options that are available in addition to the standard medical healthcare provision includes self-management training sessions that help the people to increase healthy habits and improve control on their blood sugar levels. Diabetes as well as depression can improve with complete focus on lifestyle changes, like proper diet management and exercising regularly.
3286
people found this helpful
Polycystic Ovaries Syndrome (PCOS) is a disorder of the endocrine system which leads to an imbalance of sex hormones in women. However, women are aware of the PCOS, but many of them do not know that is a pre-diabetic stage causes hormonal imbalance and infertility.
PCOS is known as a pre-diabetic stage because just like diabetes, it also starts resisting the insulin and causes a high sugar level in body. The study reveals women having PCOS three to five times are more prone to have diabetes hence, both the conditions are interrelated. PCOS is a condition that cannot be cured, but awareness can help a lot as one can recognize symptoms and prevent the further complication by diagnosing it in an early stage. The common sign and symptoms are given below:
Irregular or menstrual cycle
Incapability to get pregnant
Heavy bleeding
Excessive hair growth on body and face
Dark patches of skin under neck fold, waist and armpits
PCOS is not a curable disease but can be managed to prevent the further complication. Birth control pills are prescribed by a doctor as they help to regulate the proper mensuration cycle, clear ance and reduce the androgen level. One can reduce the symptoms of PCOS by including exercise and proper balanced diet in daily routine.
How can PCOS lead to diabetes?
A study revealed that around 10 million women in the world suffer from Polycystic Ovaries Syndrome (PCOS), a disorder of the endocrine system. PCOS is the pre-diabetic stage that causes the imbalance of sex hormones in the women. This imbalance of hormone resists the excretion of insulin, which results in a high blood sugar level, Diabetes. Women who experience PCOS at an early age are more prone to have diabetes and heart problems. PCOS can be controlled by taking proper diet and starting a day with a physical exercise.
Prevention measures: In this prevention measures taken to cure PCOS will indirectly help to prevent diabetes.
Exercise: Regular exercise is vital for a healthy body as it is a remedy for obesity and diabetes. Regular exercise helps to burn the excessive sugar and make cell sensitive to insulin. This permit the body to use insulin in a better way and beneficial for both PCOS and diabetes.
Balanced diet: A balanced diet is fundamental to manage the overweight and reduce the risk of PCOS and diabetes. Make sure your diet is full of nutrients, including whole grain, lean proteins and healthy fats.
Regular visits to the doctor: If you are suffering from PCOS consult to doctor for proper treatment and medication, this will help you to reduce the risk of diabetes. Minor life changes and medication can help to prevent these diseases.
Conclusion
PCOS is a deadly disease if not treated at early stage causes severe problems such as diabetes. It cannot be cured by can be prevented or manage to add exercise and diet into your routine. If you are experiencing any of symptoms, consult your doctor as it helps to avoid further complications.
18
people found this helpful
Diabetes has been largely identified as a lifestyle disease that not only affects the physical health, but also causes a deterioration of the general well-being of a person. If a person is suffering from diabetes then it is not the only disease that a person should be concerned about. It is a debilitating disease that is linked to a multitude of other problems that affects health. However, even though the condition affects the body in a bad way, all is certainly not lost. Regular monitoring of blood glucose and maintaining it in a normal range reduces the risk of complications. If a person is suffering from diabetes or is in a pre-diabetic stage, then it is necessary to watch out for certain other diseases that can occur simultaneously with diabetes. The following conditions fall under the multitude of diseases associated with diabetes.
Cardiovascular disease
Diseases that affect the heart are one of the leading causes of death for people suffering from diabetes. Rise in the blood sugar levels can cause a building up of deposits of fats inside the blood vessels. This blocking of blood vessels is due to the clog caused by the fat deposit and it hardens the blood vessels. A partial blockage or narrowing of blood vessels can lead to a disruption in the functioning of heart. It leads to a stroke or a heart attack. The risk of developing a cardiovascular disease is high when a person is living with diabetes for a period of more than 12-15 years. Physical activity and diet management plays an important role in reducing the risk factor of developing heart related complications. Major risk factors include smokers, hypertensive patients, increased levels of cholesterol in blood and individuals with a history of heart diseases.
Renal disease
A leading cause of failure of kidneys is diabetes. A large number of people suffering from diabetes also have kidney problems. Chronic kidney disease is seen in people with a family history of increased blood pressure. Hypertensive conditions also tend to increase the rate of development of kidney diseases. Similarly, kidney problems can also lead to cause hypertension. Being linked to diabetes and hypertension, evaluation of kidney at regular intervals is mandatory to ensure a healthy lifestyle.
Nerve damage is invariably associated with diabetes. The nerve disorders that are caused by diabetes are termed as neuropathies. Damage to the blood vessels due to fat deposits affect the blood supply to the nerves. Lack of a regular blood supply leads to damaging of these nerves. Other causes of nerve damage in a diabetic patient are infection and inflammation. Pain, numbness of the affected area like toes and legs, tingling sensation or sometimes even loss of sensation is observed in diabetic neuropathy. Some may even experience disturbances in the digestive system. Nausea, uneasiness in the stomach, constipation, irregular bowel movements are amongst the common presenting symptoms. Nerve damage can also affect reproductive system and its functions.
Ophthalmic problems
Blood vessels present in the retina can get blocked or there may be development of abnormal growths in the eye of the individuals with diabetes. Image formation in the eye also gets affected. Two major diseases affecting the eye, cataracts and glaucoma, are also more likely to develop in diabetic people. It is essential for diabetics to undergo eye examination regularly. If the blood glucose in maintained in a normal range, eye problems can be largely avoided.
Amputation and other foot problemsAmputation of the foot is most likely to occur in people with diabetes. Diabetics are prone to have peripheral arterial disease, where blood flow to the foot is reduced. Narrowing of blood vessels affects the blood supply and thus delays healing of wounds and cuts. Neuropathic problems further worsen the condition of the foot. Unnoticed sores and ulcers can get infected and may cause an amputation. Poor circulation and high blood glucose levels cause the foot ulcers to remain unhealed. Calluses are also seen commonly on the foot of the diabetic people. Skin of the foot also becomes dry and tends to peel or crack. Proper care of the feet, with adequate moisture control is necessary to avoid foot problems. In case you have a concern or query you can always consult an expert & get answers to your questions!
3061
people found this helpful
An important aspect of diabetes treatment is modification of lifestyle. Unhealthy lifestyle pattern that includes a lack of physical activity and unhealthy food habits, initiate majority of type 2 diabetes cases. The incidence of diabetes has increased in tandem with obesity essentially all over the world. Adequate researches have concluded of a strong relationship between excess weight and the risk of development of diabetes and hypertension. Lifestyle modification is integral to the protocol of diabetes management. Existing cases of diabetes can be controlled with anti-hyperglycemic medications. Along with medicines, it has been proved that regular exercise and a balanced low sugar diet can help in management of diabetes.
The benefits of a healthy diet, regular physical activity and planned weight loss in individuals already diagnosed with diabetes has been much researched with a conclusion of positive results. A dietary restriction to 1200 kcal/day on average, has been documented to decrease the fasting blood glucose of overweight patients with diabetes in a period of under a week. This control of blood glucose levels is likely attributed to be the result of a decreased hepatic output of glucose. A decrease in the blood pressure is also observed in the persons who undergo a planned weight loss.
The risk of developing hyperlipidemia and hypertension is also high in obese individuals in comparison to the non-obese people. This may further cause various micro and macrovascular complications of diabetes in such individuals. Dietary considerationsMeticulous planning of meal is necessary in people with diabetes. The balance of nutrients required for the normal functioning of the body is necessary to be mentioned, along with the reduction of consumption of refined sugars. In the daily diet, around 55 to 65% of the total calories should be obtained from carbohydrates and mono-unsaturated fats. People on doses of insulin should alter the carbohydrate intake in accordance to the insulin dosage, with advice from the nutritionist. Complete elimination of sugars from the diet is not recommended, refined sugars are eliminated. Glycemic index is an important factor in determining the consumability of a food item.
Low glycemic index diets can help in maintaining low blood sugar levels. Some level of improvement in the HbA1C count has also been observed after consuming a low glycemic index diet. Artificial sweeteners use should be limited. Certain non-nutritive sweeteners, that have no effect on the blood glucose levels, are also used. Modification of carbohydrate consumption should be done only under the physician's recommendation. In a diabetic patient, the protein metabolism is also affected, with a negative nitrogen balance in the body in comparison to the nitrogen balance in non-diabetics. High protein diets are not advised for diabetic patients.
Consumption of trans-fatty acids is advised to be minimized to avoid the risk of heart related complications. Cholesterol consumption should be reduced. To avoid the risk of developing cardiovascular diseases, management of fats consumption is necessary in diabetics. LDL cholesterol levels are to be brought down and plant sterols effectively reduce LDL. Certain micronutrients like zinc, antioxidants and chromium are added in the diet to improve diabetes control.

Exercise
The risk of developing coronary artery disease and other cardiovascular problems is very high in people with diabetes. A key component of lifestyle change that can benefit the individuals in prevention or controlling diabetes is to begin with an exercise regimen. Exercise regimen should be modified according the health status and needs of the individual. Risk factors for cardiovascular diseases can be eliminated with following a proper weight loss or weight control regimen. Mild to moderate activity can help in lowering the risk of developing diabetes or pre diabetes. Reduction in the levels of HbA1C with increasing the level of physical activity and exercise has been observed. Exercise should be considered as the mainstay of the prevention protocol of diabetes. It is often difficult for the physician to inculcate the importance of physical activity and exercise in people with a long history of sedentary lifestyle and very little physical activity. But it is the most important way of management of diabetes, which further saves the patient from progression of the disease and development of diabetes related complications. In case you have a concern or query you can always consult an expert & get answers to your questions!
3187
people found this helpful
Hypoglycemia is the disease of low sugar level in blood. It primarily occurs when the sugar level is below 4 mmol/L (72mg/dL).
What is hypoglycaemia?
It is the decrease in the blood sugar amount to a certain level. If the disease is identified at an early stage, then the treatment can make the person free of the disease quickly. It affects people having diabetes as well as arthritis, increased blood pressure, high cholesterol and many others.
Early signs of the disease
Weakness
Hungry
Blurred vision
Increased heart rate
Increased sweating
Extreme levels of tiredness
Pale face
Bewilderment
Convulsions
Coma in the last stage
Problems with sleeping
Who are the people risk of having this disease?
People who take this three medications have a higher risk of having the disease:
Insulin
Sulphopnylureas (such as glibenclamide, gliclazide, glipizide, glimepiride, tolbutamide)
Prandial glucose regulators (such as repaglinide, nateglinide)
Diabetes medications pose a more significant threat to patients of having hypoglycaemia.
Causes of the disease:
Exercise
Delayed meals
Alcohol drinking
High dose of insulin
Tremendous levels of stress
Deficiency of enzymes
Not balanced hormonal levels
Treatment:
At first, the patient must take a blood test to catch up with the levels of blood sugar
Intake of 15-20 kg of carbohydrates is necessary every day. You can get a stabilized carbohydrate content from a bread slice, a banana and a bar made of cereal.
Drink sugar-filled drinks such as Pepsi, etc. Glucose tablets and juice ease the disease rapidly. The patient can also eat sweets in this case. Take a balanced level of sugar content drinks such as 160 ml of cola or lemonade or 200 ml of fruit juice.
Natural treatment through diet:
Liquorice roots: Cut the roots and boil it. Drink the water every day for controlled sugar level.
Apple- It has magnesium and chromium which regulates the sugar level
Wild yam
Tomatoes
Sunflower seeds
Gentian Root
If a person is attacked by seizures. It's not possible to give such medications at that time. At that time a pillow or cushion should be placed below the patients head. The seizure goes away in about 5 min. if holds up more time. The person needs to get admitted to a hospital.
Hypoglycemia doesn't have its adverse side effects if captured at an early stage. The person gets recovered with the above-stated home medications. Although slow realization of the disease can take the person to the stage of a comma. The disease engulfs body's maximum energy and few essential body functions also get hampered. But it is treatable with regular natural medications. People having diabetes receives the highest threat of the disease. The sugar levels have to be maintained for proper body working. If the person's blood sugar level is not right, he/she may have the tendency to get hypoglycaemia and hyperglycemia. Having both this disease is the root of having diabetes. It would make the body weak, and the person will crave for more sugar. It will also weaken the nerve cells and tissues of the brain. Weight will be lost gradually which is a terrible sign. Therefore don't be late if you are having this above-stated signs go to the doctor and have the proper diagnosis of the disease.
3066
people found this helpful
View All Feed
Near By Doctors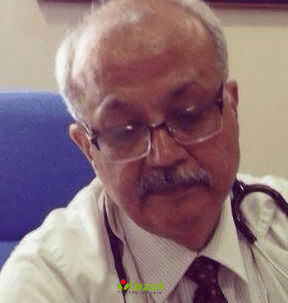 MBBS, MD - General Medicine, DNB - Endocrinology, Diabetes, Metabolism, DCH
Endocrinologist
Apollo Hospital - Sarita Vihar,
Book Appointment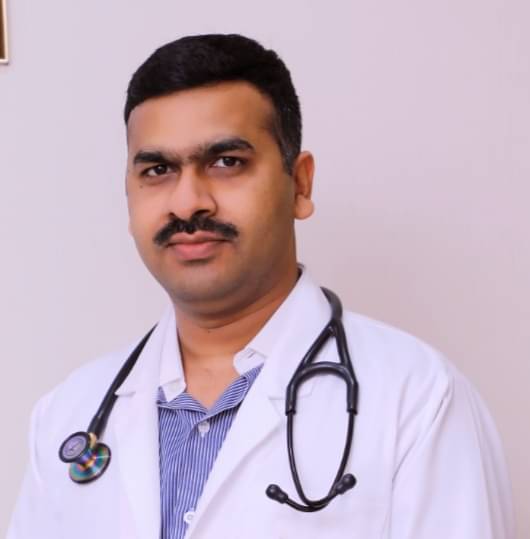 MD - General Medicine, DM - Endocrinology, MBBS
Endocrinologist
Diabetes and Hormone Clinic,
Book Appointment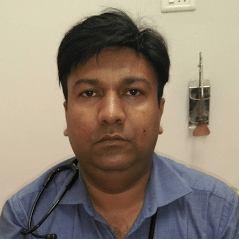 PGP In Diabetologist, Fellowship in Non-Invasive Cardiology, MD - Medicine, MBBS
Endocrinologist
National Heart Institute,
Book Appointment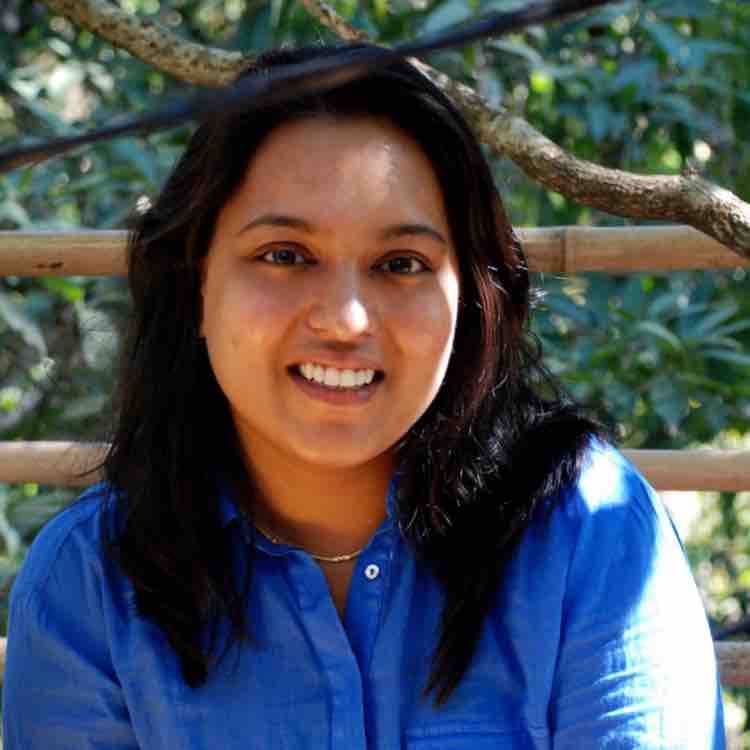 MBBS, MD - General Medicine, Certification In Diabetes
Endocrinologist
Book Appointment

MBBS Bachelor of Medicine and Bachelor of Surgery, MD - General Medicine, Certificate Course in Management of Thyroid Disorder, Post Graduate Course In Diabetology
Endocrinologist
Book Appointment
MD - Medicine, MBBS, FICP, FRCP (Glasgow), FACE
Endocrinologist
Dr. Makkar's Diabetes and Obesity Centre,
Book Appointment