About
Psychology, is basically the scientific study of the human mind along with its functions, particularly those that affect the behaviour in a given context. So, a psychologist studies the n...
...more
Psychology, is basically the scientific study of the human mind along with its functions, particularly those that affect the behaviour in a given context. So, a psychologist studies the normal as well as abnormal mental framework, coming from cognitive, social, emotional processes. All these are done in order to record how certain individuals relate to one another and to the environments around. Dr. Prabhjeet Singh Narula is one of the most renowned Psychologists in Malviya Nagar, Delhi. He is currently the Director of the Peacefulmind Foundation, located at No. 149, Sukhdev Vihar, Okhla, Delhi and also happens to be the President of the Global Youth Mental Health Forum. He has been practising in this profession for more than 2 years. Dr. Prabhjeet has done his M.A. in Clinical Psychology from Indira Gandhi National Open University in the year 2013. He holds Diploma degrees in Psychotherapy and Counselling as well as in Psychotherapy and Counselling from the Indian Board of Alternative Medicine. Apart from all these, he also holds Certification in Psychometric Testing from Peacefulmind Foundation and a Ph. D in Psychology from OPJS University. He can be consulted physically at the clinic from Mon-Sun, within 3:30 PM and 7:00 PM. You can also get in touch with him online at Lybrate.com to have a private consultation.
Location
Amenities
Parking
Wheel chair assistance
Online Appointments
Reception
Credit Card
Waiting Lounge
Ac Rooms
Network Hospital


Doctor of Philosophy (PhD), MA - Psychology, Diploma In Psychology & Counseling
Psychologist
Psy.D neuroscience and psychology, MS counselong and psychotherapy, Msc - Counseling & Family Therapy, Certificate Positive Psychology
Psychologist
Specialities
Psychology
Deals with management of emotional and behavioural problems
Reviews
Bibhas Roy Sarkar
Dec 23, 2016
I found the answers provided by the Mr. Prabhjeet Singh Narula to be very helpful. Thank u sir now i m fine
Ravi Chowdhury
Feb 14, 2018
Dr. Nabhit Kapur provides answers that are very helpful. right answer
Feed
Shared 4 months ago • Featured Tip
Life is filled different kinds of challenges, where it tends to test people's resolve, determination and will power for enabling them live up to all those challenges. Still, there are some, which can become so overbearing that it seems to be impossible for one to move on. So, a psychologist can be of great help in those situations, who can make people feel that help is available from where they can get solutions to whatever life throws at them.
Reasons Which Tend To Lead People Towards Psychologists
Let us see some of those situations that lead people to the psychologists:
1. Stress and Anxiety:
There are certain facets of life, which become very stressful and a number of situations, from an interview for job to problems in relationship, can really cause people to feel extremely anxious. Now, this kind of stress and anxiety, if left alone can lead to depression, isolation from the society and a range of other problems.
2. Loss:
Everyone knows that death is inevitable in life but still this fact does not allow people to deal with this easily. Each and every individual handles the loss of their loved ones in their own manner. To grieve openly about the loss is common but if one avoid the realities of loss, then that could result in problems which could linger.
3. Depression:
Some of the common signs of depression are overwhelming feelings of helplessness. Depression is a very common disorder where people lose interest in things, feel fatigued and also face trouble in controlling their emotions.
4. Phobias:
Some people are afraid of heights or any kind of insects, which are quite common but we also come across some, who have fears which tend to be completely unfounded or uncalled for. These can create some seriously problems in one's life.
5. Addictions:
Unhealthy habits like smoking, drinking and drug abuse are often taken as refuge for moving away from problems in life. Over a period of time, these habits develop into addictions and completely ruin one's life from all quarters, financially as well as personally. Psychologist can come to the rescue of all these people and help them lead a healthy life. In case you have a concern or query you can always consult an expert & get answers to your questions!
4722
people found this helpful
Shared 4 months ago • Featured Tip
The Smartphone addiction has got all hooked. With millions of apps catering to your different needs, smileys, emoticons and memes instead of relying on words to express what you feel and getting to know the whole world at one tap, you feel severely addicted to your Smartphone. But, is that a healthy sign? On introspection, you will probably find that you spend more time over the virtual domain through the social networking sites rather than having a heart-to-heart with your family and friends.
Of late, smartphones are being held responsible for causing depression as a result of increased isolation. Let's find out whether the theory is well propounded or not.
One of the major signs of depression is lack of adequate sleep. Sticking to your smartphone till the wee hours of the morning affects your level of concentration, resulting in anxiety and a bad temper.
When you spend a lot of time on the gadgets, you slowly compromise on your thinking capacity. You take everything internet serves you as granted without clarifying. With every piece of information available on the internet, there is nothing left for you to imagine or create.
Addiction to social networking sites is taking away all your creative potentials; and on one fine day, when you discover this, you might feel increasingly disillusioned, resulting in depression.
One of the worst causes of depression is cyber bullying. The virtual world might welcome you with all kinds of threats and humiliation and this happens majorly on the social networking sites. As a result, you feel your self-confidence is at stake, resulting in severely low self-esteem and subsequent depression.
Abandoning your smartphone completely is utopian, because they serve needful purposes as well. But, what you can do is limit the time you spend on the device and replace it with something creative. Otherwise, it might not be too late before you start silently sliding into depression.
In case you have a concern or query you can always consult an expert & get answers to your questions!
4307
people found this helpful
Shared 4 months ago • Featured Tip
"Every morning we are born again. What we do today is what matters most." --- Buddha
Every morning we get up and have a list of things in our mind to complete during the day. Some people have the list ready in their mind, some are trying to figure out that in which direction they should move and some are at peace because they believe whatever comes their way, they are ready to take it up with positivity. With such different thinking patterns we begin our day but how many of us are able to think about the feeling that we have in the morning when we get up from the bed? Do we ever try and give attention to it ? Are we feeling happy, sad, loved, aggressive, tensed, anxious, scared, or probably no emotion at all ? If everything at our emotional level is healthy and going smooth, its great. But what if some of us are not at peace from past couple of weeks, something or the other keeps on bothering, may be one is stressed or tensed and due to this the person may stop the work or start feeling loaded, or just shatter and drag everyday to complete the task. And slowly the person starts experiencing and feel one's emotions.
Slowly, these emotions start ruling us and we behave in the way our current emotions wants us to behave. We may get tearful or cry for no reason by watching a simple commercial advertisement, reading something in a magazine or any other social networking website which emotionally tug the heartstrings.This shows that we are so full from within that we are not able to process the situation and associated feelings and it comes out of eyes as tears.
There may be times when a person starts thinking negatively about oneself, others and is not able to use the tools during the day to fight with negativity and is in a vulnerable state. And, may suddenly start to think about death or dying or committing suicide. Why such thought is even arriving in the mind as an option? Usually these thoughts are not always there in one's mind, they just come and go but each time they push us towards darkness. In order to get away with such feelings, there are people who tend to use any substance, be it a drug or alcohol, so as to free their conscious mind from the tornado of thoughts. And we keep on delaying the need to look at our emotions, feelings and thoughts.
One fine day comes and the person plans to 'talk it out' to the best friend or one close relative and it makes the person feel settled as the other person has given a sound listening. But again after a few days, one gets this feeling that he or she is still stuck. Sometimes, friends or relatives are too close to our situation and they may not be honest with you because they are empathetic towards you, they have a fear that if they utter out the truth, you will no longer be in touch or simply you may feel bad.
In such a situation, one needs to realize that it is now time to seek professional help from a Clinical Psychologist or a Psychotherapist. It is like, once in your life you can be completely honest to another human being who is trained to deal with the emotions with care and is not going to effect anything in your life.
Getting into therapy is not about if something traumatic has happened in your life, even if you are generally unhappy, sometimes that is a problem because you do not have to live like this forever. It helps you find things about yourself as it forces you to examine the why's and hence untie the tied knots of your mind. Therapy is all about self discovery, it is not about what wrong you have done in your life or this is what you need to fix, it is about looking inward and finding things on your own along with slowing down the chaos that one lives.
Psychotherapy can be helpful for any person of any age, like somebody may have lack of confidence, difficulty in making friends, doubts about growing up, body image, inferiority complex, difficulty in making connections with people, public speaking, anxiety due to divorce or separation, setting new goals, marriage, being productive, deal with guilt, fear, commitment, multiple relationships, loneliness and much more.
Sometimes, there are people who want to come out their shell because endlessly they are being labelled as 'Introverts' by the society. But there is always a question involved, What will other's think about me if I seek help from any mental health professional? Am I not able enough to deal with my own problems? Am I Mad that I want to seek therapy? Usually when a person has problem in kidney, stomach ache, fever, throat infection, they are easily able to visit a medical professional and simultaneously talk about it with others but what if one is struggling with one's own thoughts, negative emotions and thinking in every possible direction or not able to think at all, if that person wants to seek help from a mental health professional, the person feels hesitated in even telling it to the family members.
Sometimes, the family members over react, deny and may not understand what one is going through and may give solutions to eat properly, sleep, exercise, be positive and forget whatever has happened. They are still okay if the neighbour is taking such kind of professional help and they do not want the pathology to enter into their house but they don't know that it is already there. It is all about acceptance and being open to the fact that anybody may require psychotherapy for any reason they come across in their lives which they are unable to handle or if something is making their life unfulfilling or slow. So, Thank you for being a patient reader and next time if you meet somebody, whom you can sense require some form of help, encourage that person positively to visit a clinical psychologist or any mental health professional. In case you have a concern or query you can always consult an expert & get answers to your questions!
4325
people found this helpful
Shared 4 months ago • Featured Tip
Feeling sad is one thing, but a persistent feeling of sadness can overtake your life, and is anything but healthy. Depression is not something to be ashamed of. It is a common condition, that can be treated if identified early.
Treatment of depression usually involves a combination of medication and psychotherapy. The effects of depression vary from person to person, but some symptoms are commonly experienced in all cases. These symptoms can be categorised as physical changes, behavioural changes, cognitive changes and emotional changes.
Physical symptoms of depression: Feeling tired all the time is one of the most common symptoms of depression. The person may also have persistent headaches and sporadic muscle pains. Insomnia or sleep troubles are often associated with depression. This can further lead to significant fatigue, and a vicious cycle ensues. Sleep troubles can also lead to the formation of dark circles under the eyes, and make the patient's skin look dull. Patients suffering from depression often find themselves losing weight due to a significant loss of appetite, or find themselves snacking excessively, and hence, putting on weight.
Behavioural symptoms of depression: Depression can make a person withdraw from his or her friends and family and become a recluse. A loss of interest in activities that would usually excite the person is another characteristic symptom of depression. This condition can make a person unable to concentrate or focus on work and other activities, and hence, may affect productivity in school or the workplace. Depression can also make a person rely heavily on alcohol, sedatives etc.
Cognitive symptoms of depression: Depression can make a person feel worthless, and leave them with a bleak outlook on life. A depressed person will often find himself or herself criticising themselves harshly for things that may or may not be their fault. This can make them increasingly more agitated or irritable. Depressed people may also turn to violence and trigger reckless behaviour such as gambling, substance abuse, reckless driving or taking up a rash sport.
Emotional symptoms of depression: Feeling sad for no reason characterises depression. This sadness can overwhelm a person and make them feel guilty about indulging in anything that could make them happier. It can also make the person lose confidence in himself/herself, thus making him/her indecisive about simple decisions. Other emotions that are commonly experienced by depressed people include irritability, frustration, guilt, and disappointment.
A frequent but ignored symptom is thoughts of self-harm or suicide, leading to deliberate self-harm/suicide attempts. If you or someone you know suffers from any of the above symptoms, you may need help! Visit your Psychiatrist at the earliest to have yourself evaluated, and started on an appropriate course of management. In case you have a concern or query you can always consult an expert & get answers to your questions!
4826
people found this helpful
Shared 4 months ago • Featured Tip
Raising a child with dyslexia can stir up a lot of emotions. You may look ahead and wonder if this learning issue will affect your child's future. But dyslexia is not a prediction of failure. Dyslexia is quite common, and many successful individuals have dyslexia.
Research has proven that there are different ways of teaching that can help people with dyslexia succeed. There's a lot you can do as a parent too.
What are the symptoms of dyslexia?
Because dyslexia affects some people more severely than others, your child's symptoms may look different from those in another child. Some kids with dyslexia have trouble with reading and spelling. Others may struggle to write or to tell left from right.
Dyslexia can also make it difficult for people to express themselves clearly. It can be hard for them to structure their thoughts during conversation. They may have trouble finding the right words to say.
Others struggle to understand what they're hearing. This is especially true when someone uses nonliteral language such as jokes and sarcasm.
The signs you see may also look different at various ages. Some of the warning signs for dyslexia, such as a speech delay, appear before a child reaches kindergarten. More often, though, dyslexia is identified in grade school. As schoolwork gets more demanding, trouble processing language becomes more apparent.
Here are some signs to look out for:
Warning Signs in Preschool or Kindergarten
Has trouble recognizing the letters of the alphabet
Struggles to match letters to sounds, such as not knowing what sounds b or h make
Has difficulty blending sounds into words, such as connecting C-H-A-T to the word chat
Struggles to pronounce words correctly, such as saying 'mawn lower' instead of 'lawn mower'
Has difficulty learning new words
Has a smaller vocabulary than other kids the same age
Has trouble learning to count or say the days of the week and other common word sequences
Has trouble rhyming
Warning Signs in Grade School or Middle School-
Struggles with reading and spelling
Confuses the order of letters, such as writing 'left' instead of 'felt'
Has trouble remembering facts and numbers
Has difficulty gripping a pencil
Has difficulty using proper grammar
Has trouble learning new skills and relies heavily on memorization
Gets tripped up by word problems in math
Has a tough time sounding out unfamiliar words
Has trouble following a sequence of directions
Warning Signs in High School-
Struggles with reading out loud
Doesn't read at the expected grade level
Has trouble understanding jokes or idioms
Has difficulty organizing and managing time
Struggles to summarize a story
Has difficulty learning a foreign language
Skills that are affected by Dyslexia-
Dyslexia doesn't just affect reading and writing. Here are some everyday skills and activities your child may be struggling with because of this learning issue:
General:
Appears bright, highly intelligent, and articulate but unable to read, write, or spell at grade level.
Labelled lazy, dumb, careless, immature, "not trying hard enough," or "behavior problem."
Isn't "behind enough" or "bad enough" to be helped in the school setting.
High in IQ, yet may not test well academically; tests well orally, but not written.
Feels dumb; has poor self-esteem; hides or covers up weaknesses with ingenious compensatory strategies; easily frustrated and emotional about school reading or testing.
Talented in art, drama, music, sports, mechanics, story-telling, sales, business, designing, building, or engineering.
Seems to "Zone out" or daydream often; gets lost easily or loses track of time.
Difficulty sustaining attention; seems "hyper" or "daydreamer."
Learns best through hands-on experience, demonstrations, experimentation, observation, and visual aids.
Vision, Reading, and Spelling Skills:
Confused by letters, numbers, words, sequences, or verbal explanations.
Reading or writing shows repetitions, additions, transpositions, omissions, substitutions, and reversals in letters, numbers and/or words.
Complains of feeling or seeing non-existent movement while reading, writing, or copying.
Seems to have difficulty with vision, yet eye exams don't reveal a problem.
Extremely keen sighted and observant, or lacks depth perception and peripheral vision.
Reads and rereads with little comprehension:
Spells phonetically and inconsistently.
Hearing and Speech Skills
Has extended hearing; hears things not said or apparent to others; easily distracted by sounds.
Difficulty putting thoughts into words; speaks in halting phrases; leaves sentences incomplete; stutters under stress; mispronounces long words, or transposes phrases, words, and syllables when speaking.
Writing and Motor Skills:
Trouble with writing or copying; pencil grip is unusual; handwriting varies or is illegible.
Clumsy, uncoordinated, poor at ball or team sports; difficulties with fine and/or gross motor skills and tasks; prone to motion-sickness.
Can be ambidextrous, and often confuses left/right, over/under.
Math and Time Management Skills
Has difficulty telling time, managing time, learning sequenced information or tasks, or being on time.
Computing math shows dependence on finger counting and other tricks; knows answers, but can't do it on paper.
Can count, but has difficulty counting objects and dealing with money.
Can do arithmetic, but fails word problems; cannot grasp algebra or higher math.
Memory and Cognition:
Excellent long-term memory for experiences, locations, and faces.
Poor memory for sequences, facts and information that has not been experienced.
Thinks primarily with images and feeling, not sounds or words (little internal dialogue).
Behavior, Health, Development and Personality
Extremely disorderly or compulsively orderly.
Can be class clown, trouble-maker, or too quiet.
Had unusually early or late developmental stages (talking, crawling, walking, tying shoes).
Prone to ear infections; sensitive to foods, additives, and chemical products.
Can be an extra deep or light sleeper; bedwetting beyond appropriate age.
Unusually high or low tolerance for pain.
Strong sense of justice; emotionally sensitive; strives for perfection.
What can be done at home for dyslexia?
Helping your child with dyslexia can be a challenge, particularly if you're never been confident in your own reading and writing skills. But you don't have to be an expert to help work on certain skills or strengthen your child's self-esteem.
Keep in mind that kids (and families) are all different, so not all options will work for you. Don't panic if the first strategies you try aren't effective. You may need to try several approaches to find what works best for your child. Here are some things you can try at home:
Read out loud every day
Tap into your child's interests
Use audiobooks
Look for apps and other high-tech help
Focus on effort, not outcome
Make your home reader-friendly
Boost confidence
What can make the journey easier?
Dyslexia can present challenges for your child and for you. But with the proper support, almost all people with dyslexia can become accurate readers. Your involvement will help tremendously.
Wherever you are in your journey, whether you're just starting out or are well on your way, this site can help you find more ways to support your child. Here are a few things that can help make the journey easier:
Connect with other parents. Remember that you're not alone. Use our safe online community to find parents like you.
Get behavior advice. Parenting Coach offers expert-approved strategies on a variety of issues that can affect children with dyslexia, including trouble with time management, anxiety and fear, frustration and low self-esteem.
Build a support plan. Come up with a game plan and anticipate what lies ahead.
Understanding dyslexia and looking for ways to help your child is an important first step. There's a lot you can do just don't feel you have to do everything all at once. Pace yourself. If you try a bunch of strategies at the same time, it might be hard to figure out which ones are working. And do your best to stay positive. Your love and support can make a big difference in your child's life. In case you have a concern or query you can always consult an expert & get answers to your questions!
3971
people found this helpful
Shared 4 months ago • Featured Tip
Depression in adults is a lot different from depression in younger people. Adults have the overburdening thrust to believe they should be able to deal with any situation however adverse of their own accord. This pushes them to such a point that they bottle up worries and anxieties making themselves vulnerable to depression. Reaching out for help is almost a wager; lost before a fair trial. An elderly person could remain depressed due to varied reasons but the cause is seldom remorse. Assuming the cause as sadness could depress your loved ones even more.


Take a look at the following factors that can depress older adults;
The loss of a dear friend or a family member.
Excessive work pressure.
Stagnation in personal life, passions and goals.
Lack of motivation to do the slightest of things.
To prevent depression in adults the following ways should be kept in mind:-
Interaction is the key principle- Adults might need to talk. Being a grown- up doesn't mean you don't need suggestions and advice of your friends and relatives. Try to interact with a person who you think is depressed.
Try to identify medical conditions and look for reliable treatment- Medical illnesses like cancer or diabetes can take a toll on your mental strength. It can discourage you from living life with full vigor and energy. Thus medical conditions should be treated with due care and a person suffering should be encouraged to take professional psychological consultation.
Providing a person with space is mandatory- Adults hate being domineered or patronized. When they need space they should be allowed to be alone. It could help them deal with depression better. Staying alone doesn't always involve loneliness. People might need to clarify things to their own selves or might even need time to introspect.
Make a depressed person take care of a pet- The presence of a pet in the household can relieve its members of accumulating stress. An adult when made to take care of a pet has added responsibilities and will naturally have less scope to wallow in their own sorrow. A pet gives a person the love and affection he or she had been lacking all along.
Humor is a wonderful pill- Create opportunities to make a person laugh. Share jokes or make them watch funny shows.
Ensure the person gets enough sleep- A full night's sleep is extremely important. Insufficient relaxation can push you towards depression.
In case you have a concern or query you can always consult an expert & get answers to your questions!
4350
people found this helpful
Shared 6 months ago • Featured Tip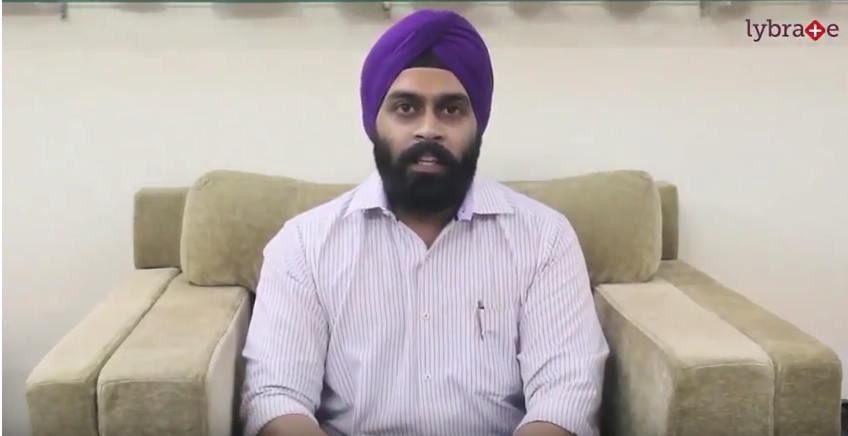 Hello friends,
My name is Dr. Prabhjeet Singh and I am a psychologist. As soon as say the word psychologist a lot of you must be thinking that I am a doctor who deals with mental patients. But I am not a doctor who deals with mental patients but I deal with mental health. And I know as Indian scenario as soon as we talk about mental health the first word that comes to our mind is mental and we don't deal with mental things. See it is ok if you are suffering from some mental issues like for example if you are suffering from stomach ache for 2 days we visit a physician and we take the medicine then why not if you are suffering from mental health issue why do hesitate to visit a psychologist?
There is an upcoming term which we use very often which is called depression. Nowadays we all use this word from two days I am into depression, from 3 days I am into depression. You might be and you might not be but how many of you have actually visited a psychologist to get your self-assessed properly, none I guess. Same is the case with child mental health. We are ready to spend 500 rupees on our children when we go to a movie theatre, we buy a movie ticket, we buy them popcorn, we buy them cold drinks but how many of us are ready to spend 500 or 1000 rupees for if our child is facing mental health issue and we think we should take him to the psychologist.
I think none because I don't know why we hesitate in such situation maybe it's the society that we think that our children are having some psychiatric issues or mental or in Hindi pagal. I don't think if you are having a mental health issue then we should term as mental. It is just like we are having some issue and mean to get it rectified so I urge everybody who is listening to this video if you think you have some mental health related issue, you should not hesitate to visit a psychologist please do come forward, we are also doctors we are not psychiatric or as you say those people who deal with proper mental kind of a thing. We are there to help you. Please come forward, don't hesitate.
Thank you!
4236
people found this helpful
Shared 6 months ago • Featured Tip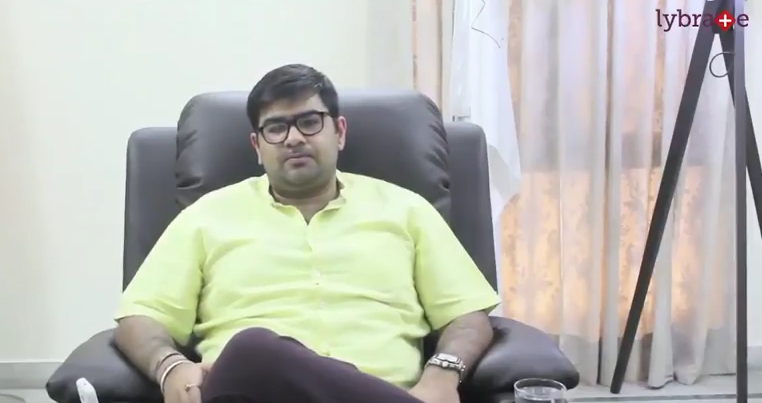 Hi everybody,
I am doctor Nabhit Kapoor. I am the founder and president of Peaceful Mind Foundation and Global Youth Mental Health Forum. Today's video I am going to speak about is the term psychologist and self diagnosis. Two things which are hampering our society and this profession a lot. And especially the professionals who are actually willing to work in this field. I have been coming across people who are claiming to be psychologist are behavioural science expert or mental health professionals and when we get in depth of these people they are either from engineering background, all teachers who have taught chemistry and Bio or somebody who has just a motivational speaker.
They start calling themselves a psychologist are mental health professionals which is a think quite illegal and because of this people are getting wrong direction into the field. Your experiences might count but the professionals who are actually working hard earning degrees and experience and expert is into this field. They are automatically ruled out because of these people who are having these self claimed experiences and because of these self claim experiences these people who are working actually into the field are not ready to come forward and help people in the right direction.
Another thing which we are facing these days are self diagnosis. tThe major cause of self diagnosis is we type a symptoms and we go on Google we get to know our problem as the word depression, stress, anxiety are so loosely used these days everybody is getting depressed and anxious having a stressful day in and day out. We should know the meaning of these professions. We should know the clear meaning of these terms because these terms are not to be very loosely used but what we are doing? So condition in the society today that we are not willing to go to a clear professional and secondly.
We are not able to understand the clear meaning of these terms. Let's take for an example depression which is a stability sadness of a person but the person calls it as a depression many more such things are coming in the mental health profession and mental health field which are not actually related to the psychology but people are actually using it on the name of psychology and because of this the field is getting the bad name and many such professionals who are self claimed ones are moving ahead and the real professionals are going at the back seat.
What I heard from you today is whenever you are feeling conflicted you feel sad you feel some where you are stuck please refer to a psychologist and an authentic psychologist go and have a clear background check of the person because the psychologist will actually deal with your psyche. Because when we are dealing directly with human beings we are directly dealing with their psyche and their minds and as and when we tune your brain. We tune your psyche the person will move towards that direction so I ask please go to the authentic psychologist do not refer to search x y z lemon who you know or who gives advises who give suggestions because they are not psychologist please respect this field and please respect the profession.
Thanks!
4127
people found this helpful
View All Feed