Videos (6)
View All Videos
Personal Statement
My experience is coupled with genuine concern for my patients. All of my staff is dedicated to your comfort and prompt attention as well.
...more
My experience is coupled with genuine concern for my patients. All of my staff is dedicated to your comfort and prompt attention as well.
More about Dr. Lata Bhat
With over 30 years of experience in field of Neonatology Dr. Lata Bhat is undoubtedly one of the most efficient neonatologist working in Mayur Vihar , New Delhi. She received her M.B.B.S in 1996 from the very prestigious Lady Hardinge College,New Delhi. She has also acquired Diploma in child Health(DCH) in 1991 from the Well-known Vardhaman Mahavir Medical college and Safdarjung hospital,Delhi and he has also received MRCPCH in 2003 from the Royal college of Pediatrics and child health,UK. Apart from this she has also done a fellowship in Neonatology in 2005 from the St Peter?s Hospital Chertsey,UK. A well reputed name in her field,Dr. Lata Bhat is a professional member of Indian Academy of Paediatrics. Apart from that she is also a member of National Neonatology Forum (NNF). She is currently associated with Palak child Deveolpment Centre in Mayur Vihar, Delhi. In her clinic, one can avail a whole lot services including Adoloescent Problems treatment, limping child treatment, New born care, New born jaundice. Apart from this she is also well- versed with Thyroid Disease in children, Thyroid Disorder Treatment and Child and adolescent treatment. ?
Info
Education
Fellowship In Neonatology - St Peter's Hospital Chertsey - NHS - UK - 2005
MRCPCH(UK) - Royal College of Pediatrics & Child Health UK - 2003
Diploma In Child Health (DCH) - Vardhman Mahavir Medical College & Safdarjung Hospital, Delhi - 1991
MBBS - Lady Hardinge Medical College New Delhi - 1986
Languages spoken
English
Hindi
Professional Memberships
Indian Academy of Paediatrics (IAP)
National Neonatology Forum (NNF)
Location
Book Clinic Appointment with Dr. Lata Bhat

226-A, Pocket-B, Mayur Vihar, Phase -2

,

Delhi
Get Directions



Consult Online
Text Consult
Send multiple messages/attachments. Get first response within 6 hours.
7 days validity
•
₹300 online
Consult Now
Phone Consult
Schedule for your preferred date/time
5 minutes call duration
•
₹300 online
Consult Now
Video Consult
Schedule for your preferred date/time
5 minutes call duration
•
₹500 online
Consult Now
Services
Submit Feedback
Submit a review for Dr. Lata Bhat
Your feedback matters!
Write a Review
Patient Review Highlights
"knowledgeable"
4 reviews
"Caring"
1 review
"Very helpful"
8 reviews
"Professional"
3 reviews
"Inspiring"
1 review
"Well-reasoned"
1 review
"Practical"
1 review
"Thorough"
1 review
Reviews
Reenaparoksh
Oct 14, 2016
Saving a life is a noble cause and the one who is chosen by God to save lives is always special to him as god bestow some of his powers to the chosen one, this is what a Doctor is, the chosen one to save life of the suffering ones and that is what I found after meeting Dr. Lata Bhat. Dr. Lata is highly experienced, skillful in the field of neonatology. She has been incredible is dealing with our New borns. One thing I like most about her is that she is a very understanding, supportive and a down to earth human being can't find easily in today world. She is an Idol doctor who takes full responsibility and know her duties very well. I wish her Good Luck and may god help her with his utmost powers in saving the little one. I recommend her for New born all time.
Lakshmi
May 21, 2017
My child was suffering from excess fever 1 month ago. Earlier I thought that the issue is not that critical. But when I met Dr Lata Bhat, I got to know that my child is suffering from Pneumonia. I became really worried after knowing therbut the doctor helped me calm down and provided a critical care to my child. Now She is absolutely fine . I owe her a big thank. The critical care She provided really helped my child's quick recovery.
N Gururaj
Oct 13, 2016
Dr Lata has been very helpful, nice,courteous and has shown a lot of empathy in listening to my problem and providing medical treatment which helped me in overcoming all the problems. Thank you Dr Lata Bhat from bottom of my heart.
Abhinav Tripathi
Apr 24, 2017
I found the answers provided by the Dr. Lata Bhat to be very helpful and well-reasoned. Got a call and dr was quite helpful Thanks a lot
Chandan
Mar 29, 2016
Our experience with doctor was satisfactory...
Feed

Fellowship In Neonatology, MRCPCH(UK), Diploma In Child Health (DCH), MBBS
Here are some of the myths about new born babies. These myths should be avoided and for more information, you may consult a doctor.
5062
people found this helpful

Fellowship In Neonatology, MRCPCH(UK), Diploma In Child Health (DCH), MBBS

Fellowship In Neonatology, MRCPCH(UK), Diploma In Child Health (DCH), MBBS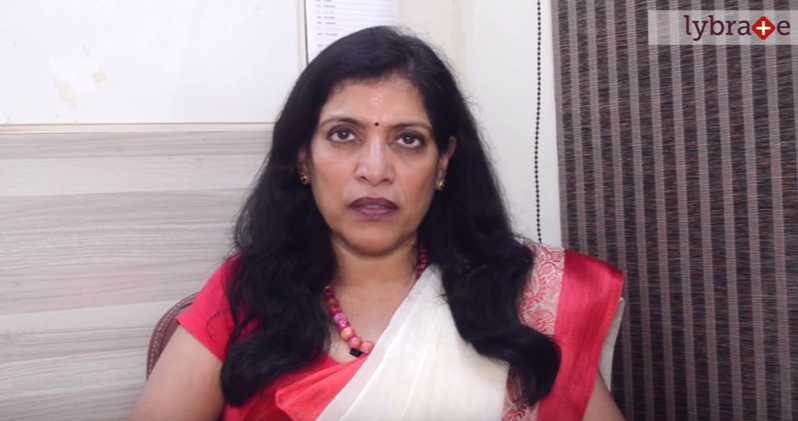 Autism spectrum disorder is a condition related to brain development that impacts how a person perceives and socializes with others, causing problems in social interaction and communication.
2930
people found this helpful

Fellowship In Neonatology, MRCPCH(UK), Diploma In Child Health (DCH), MBBS
If your child comes out of bathroom and cries that while he or she poops it hurts, it's time that you start doing something for his or her constipation. This is a problem that is found among many children and most of the times, if left unnoticed, it can prove to be dangerous. There are many signs that will let you know that your child is suffering from constipation. For instance, if you find your child complaining about stomach pain, or bloating, there are chances that he or she is suffering from constipation.
In such a situation, your child needs your help, and you can do so by:
Take a peek: It is something your child may not love you to do, but you must see his poop. The consistency of the poop must be of peanut butter. If it seems hard or is sticking to the walls, then your child is suffering. Take action soon.
Give him more fiber: This is something that most children hate in their diet. Give him or her whole grains or food that is rich in fiber like carrots, brown rice, nuts, beans, lentils, banana, pasta and bread. Foods rich in fiber helpsin preventing constipation, and thus it may be of great help to your child too.
Increase water in take: Children seldom drink water! They drink only when they are very thirsty. Do not promote this habit; instead ask them to drink more water. With the help of water your child can push through the food that they have eaten.
A little juice may also help: Fruit juice is good for constipation, especially prune juice that acts as a laxative. Too much fruit juice is not good for them, but depending on their age, four to five ounces of fruit juice can be given as that helps in relieving constipation.
Stimulate the rectum of your baby: Although it may seem a bit odd, yet it can be tried to help your baby get rid of constipation. Sometimes rectal stimulation helps the movement of bowel.
Switch formula: If you are breastfeeding you baby, then there are very less chances that your baby will suffer from constipation. But if they are on instant food, the formula you are using may be a reason. Thus, you can switch formula and see if it helps.
If none of the above mentioned remedies help, it is best advised to visit a pediatrician.
5304
people found this helpful

Fellowship In Neonatology, MRCPCH(UK), Diploma In Child Health (DCH), MBBS
A baby should be breastfed for at least the first few months after birth. Breastfeeding has a number of benefits for both the mother and child. Apart from being the best source of nutrition for the baby, it also helps the mother and child bond.
Here are a few benefits of breastfeeding your baby.
Nutrition: No formula can be compared to the nutrition provided by a mother's milk. The first milk produced by a mother's breasts is known as colostrum which is rich in antibodies and proteins. Breast milk is made up of the perfect mix of proteins, vitamins and essential fats. It is also easier to digest as compared to formula feeds.
Immunity boost: A mother's milk is rich in antibodies and helps strengthen the newborn child's immunity. These antibodies also help lower the baby's risk of developing asthma or allergies later in life. Babies that are breastfed are also said to have a lower risk of suffering from ear infections, respiratory problems and diarrhoea. It also plays an important role in lowering chances of sudden infant death syndrome. Breastfeeding is also said to protect babies from certain types of cancer in infancy and later stages,
Bonding: While being breastfed, a baby is held close to the mother and has skin to skin contact. This makes the baby feel secure and helps him or her to bond with the mother. For the mother, this process can also help fight postpartum depression and help reconnect with the baby.
Healthy weight: Babies who are breastfed are said to be less likely to develop obesity. Babies fed on breast milk have been found to have lower levels of insulin than babies who are fed with formula milk or any other milk. As they grow, these babies put on a healthy amount of weight, but refrain from overeating and have healthier eating patterns. This helps maintain a healthy BMI and prevents diseases like diabetes etc.
Boosts intelligence: Studies show that babies who were breastfed for the first six months have a higher IQ than those who were not. Thus, breastfeeding is said to play a significant role in cognitive development. There are two main reasons for this. Firstly, breast milk is said to fatty acids that are not available in formulas, Secondly, the emotional bonding between mother and child is also said to contribute towards boosting IQ levels.
5239
people found this helpful

Fellowship In Neonatology, MRCPCH(UK), Diploma In Child Health (DCH), MBBS
For the growth and development of children, they need an essential nutrient; Iron. It helps in the transfer of oxygen from lungs to the body's tissues. Red blood cells contain iron in the hemoglobin. The hemoglobin carries oxygen in the blood to the different parts of the body. Iron has an important role to play in the development of brain and generating energy in a child's body. The lack of sufficient iron in the child's body can lead to anemia, which is a nutritional deficient illness and will require medical attention. When a child suffers from anemia, the lack of oxygen makes a child weak and sick.
There are certain symptoms of Iron deficiency in a child's body. These are:
Infections and weak immune system can make a child suffer from frequent infections.
Lethargy and fatigue is another common symptom of an iron deficient body. Due to deficiency of Iron it is difficult for the body to transport oxygen to cells in the body and hence it unable to generate enough energy levels.
Breathlessness and increased sweating can be a sign that your child may be suffering from iron deficiency.
Pica Children suffering from iron deficiency may find a special taste for non-food substances like chalk, dirt and clay.
Lack of iron in the body hampers the physical growth of a child.
The deficiency of iron in children can be diagnosed through blood tests. Your doctor may recommend supplementing iron content orally or through multivitamin medicines. But the deficiency of Iron in a child's body should be taken care of with absolute urgency.
Proper steps should be taken to prevent the deficiency of Iron in children. Those notable precautions are mentioned below:
Balanced diet: A well balanced diet is always recommended. For older children (within 9-12 years of age), red meat, chicken and fish would suffice as good sources of iron.
Oral iron supplements: Oral iron supplements would be required for children with low weight at birth and who have a deficiency of iron in their daily diet.
Vitamin C: Foods such as strawberries, tomatoes and potatoes help in providing the sufficient iron content when included in daily diets, thus reducing the chances of anemia.
In vegetarian diet green vegetables, jaggery, dates etc. are rich sources of iron.
5007
people found this helpful

Fellowship In Neonatology, MRCPCH(UK), Diploma In Child Health (DCH), MBBS
Lactose intolerance is a condition wherein you are not able to digest lactose, which is a sugar found in milk. Other foods that contain lactose include cheese and ice-cream. Inadequate production of the lactase enzyme in children causes lactose intolerance. This enzyme is produced in the intestine that helps in the digestion of lactose.
Lactose intolerance is often confused with milk intolerance. The symptoms are similar but they do not share the same cause. Milk allergy is an adverse reaction towards milk and it is a problem of the immune system, whereas lactose intolerance involves the digestive system.
Symptoms:
The symptoms of lactose intolerance are:
Bloating; on consumption of milk over a period of time

Diarrhea is also very common
Diagnosis:
It is self -diagnosable; just strike out foods containing lactose from your child's diet and see if the symptoms get better with time. If the symptoms happen to fade away gradually, then it certainly must've been lactose intolerance.

However, it can be tricky as many non-dairy products also contain lactose.

If the child is lactose intolerant, then he/she might have to undergo a lactose breath test. This is used to test the levels of hydrogen in the child's breath after the child consumes a lactose solution. Usually, hydrogen levels are low in one's breath. However, if the lactose solution is not digested properly, then it will lead to a temporary increase in the levels of hydrogen in the breath, thus indicating lactose intolerance.
Treatment:
This disorder does not have a cure; so in case your child has lactose intolerance, you need to adjust his/her diet accordingly. Over-the-counter lactase is also available that helps in digesting lactose based foods. You can also go for the 'lactose- free' milk variety for your child. In case you have a concern or query you can always consult an expert & get answers to your questions!
4413
people found this helpful

Fellowship In Neonatology, MRCPCH(UK), Diploma In Child Health (DCH), MBBS
If the children do not get sufficient amount of sleep at night, then their health will start getting deteriorated slowly. According to the medical surveys, it has been discovered that kids need much more sleep than adults.
It is pretty impossible to maintain kids' health without proper sleep at night. The kids will get tired soon and will lack in energy because of poor sleep.
Why sleep is important for kids' health?
- Growth promotion: Growth process might get retarded as a result of less hours of sleep. If the kids
stop growing, then their health cannot be maintained.
- Proper weight maintenance: If the kids lack in proper sleep, then their weight might get decreased slowly. A good sleep of at least 10 hours a day is necessary for maintaining weight of children so that great health can be acquired.
- Boosting internal energy: More energy will be generated so that daily activities can be performed with ease. The stamina level of kids can also be boosted as well.
- Growing improved bed-time habits: Bed-time habits can be properly scheduled with good sleep. If the sleep routine is not properly maintained, then the health condition of the kids will be adversely affected. Sleep can be audited properly, and your kids can grow fast.
- Promotes learning process: The kids can get an improved learning process by means of having good amount of sleep. If you want to make your kids learn new things or habits, then for that sufficient sleep during the night is needed.
- Increase in attention and concentration: Mental strength of kids can be increased along with the increase in concentration and attention level. This is very much essential for maintaining studies and daily activities.
- Reduction of injury risk: Immunity system of kids can be boosted to a great extent with proper sleep as a result of which the risks of physical and mental injuries can be reduced. In fact, severe kinds of heart diseases can also be prevented by means of having a good sleep at night.
Sleeping schedules for kids
- Pre-schoolers need almost 10-13 hours of sleep.
- For newborns, 14-17 hours sleep is appropriate.
- Infants need a sleep for almost 12-15 hours.
- Young adults are in need of at least 7-9 hours of sleep.
- Teenagers need 8-10 hours night-time sleep.
- For school-going kids, 9-11 hours sleep is needed.
In case you have a concern or query you can always consult an expert & get answers to your questions!
4464
people found this helpful

Fellowship In Neonatology, MRCPCH(UK), Diploma In Child Health (DCH), MBBS
How old are you cerverix three doses 2nd dose 1 month after 1 st dose and 3 Rd dose 6 months after 1 st dose.

Fellowship In Neonatology, MRCPCH(UK), Diploma In Child Health (DCH), MBBS
Bedwetting or nocturnal enuresis, refers to the unintentional passage of urine during sleep. Enuresis is the medical term for wetting, whether in the clothing during the day or in bed at night. Another name for enuresis is urinary incontinence. For infants and young children, urination is involuntary. Wetting is normal for them. Most children achieve some degree of bladder control by 4 years of age. Daytime control is usually achieved first, while nighttime control comes later.
The age at which bladder control is expected varies considerably. Some parents expect dryness at a very early age, while others not until much later. Such a time line may reflect the culture and attitudes of the parents and caregivers.
Factors that affect the age at which wetting is considered a problem include the following:
The child's gender: Bedwetting is more common in boys.
The child's development and maturity
The child's overall physical and emotional health. Chronic illness and/or emotional and physical abuse may predispose to bedwetting.
Causes
No one knows for sure what causes bed-wetting, but various factors may play a role:
A small bladder: Your child's bladder may not be developed enough to hold urine produced during the night.
Inability to recognize a full bladder: If the nerves that control the bladder are slow to mature, a full bladder may not wake your child, especially if your child is a deep sleeper.
A hormone imbalance: During childhood, some kids don't produce enough anti-diuretic hormone (ADH) to slow nighttime urine production.
Stress: Stressful events, such as becoming a big brother or sister, starting a new school, or sleeping away from home, may trigger bed-wetting.
Urinary tract infection: This infection can make it difficult for your child to control urination.
Sleep apnea: Sometimes bed-wetting is a sign of obstructive sleep apnea, a condition in which the child's breathing is interrupted during sleep.
Diabetes: For a child who's usually dry at night, bed-wetting may be the first sign of diabetes.
A structural problem in the urinary tract or nervous system. Rarely, bed-wetting is related to a defect in the child's neurological system or urinary system.
Symptoms
Wetting during the day
Frequency, urgency, or burning on urination
Straining, dribbling, or other unusual symptoms with urination
Cloudy or pinkish urine, or blood stains on underpants or pajamas
Soiling, being unable to control bowel movements
Most kids are fully toilet trained by age 5, but there's really no target date for developing complete bladder control. Between the ages of 5 and 7, bed-wetting remains a problem for some children. After 7 years of age, a small number of children still wet the bed.
When to see a doctor: Most children outgrow bed-wetting on their own, but some need a little help. In other cases, bed-wetting may be a sign of an underlying condition that needs medical attention.
Consult your child's doctor if:
Your child still wets the bed after age 7
Your child starts to wet the bed after a few months or more of being dry at night
Bed-wetting is accompanied by painful urination, unusual thirst, pink or red urine, hard stools, or snoring
Here are some tips for helping your child stop wetting the bed. These are techniques that are most often successful
Reduce evening fluid intake.
The child should urinate in the toilet before bedtime.
A system of sticker charts and rewards works for some children.
Make sure the child has safe and easy access to the toilet.
Some believe that you should avoid using diapers or pull-ups at home because they can interfere with the motivation to wake up and use the toilet.
In case you have a concern or query you can always consult an expert & get answers to your questions!
4678
people found this helpful
View All Feed