Personal Statement
I'm a caring, skilled professional, dedicated to simplifying what is often a very complicated and confusing area of health care.I believe in health care that is based on a personal commit...
...more
I'm a caring, skilled professional, dedicated to simplifying what is often a very complicated and confusing area of health care.I believe in health care that is based on a personal commitment to meet patient needs with compassion and care. My favorite part of being a doctor is the opportunity to directly improve the health and well-being of my patients and to develop professional and personal relationships with them.
More about Dr. Hemant Kumar Mittal
Based in Delhi, Dr. Hemant Kumar Mittal is a homeopath per excellence. Dr. Hemant is associated with Healing Touch Homeopathy in Rohini, Delhi and is available from Monday to Saturday, From 10 AM to 1 PM and 5 PM to 9 PM. Dr. Mittal completed his BHMS from Nehru Homeopathic Medical College, Delhi in 2008 and since then has dedicated his life to make people well and conscious about the impact of homeopathy. He has a reputation to take individual care and efficacy to each one of his patients which facilitates a development of a healthy doctor-patient relationship. Besides being a homeopath, he also works as a relationship counsellor to his patient?s in order to provide them with a healthy and balanced life. In his clinic, you can get effective homeopathic remedies for everything ranging from acne treatment, viral fevers to hair restoration among others. So, in order to opt for a parallel treatment to cure conventional disorders, it is recommended to get ahold of Dr. Hemant Kumar Mittal to get an effective experience.
Info
Education
BHMS - Nehru Homeopathic Medical College, Delhi - 2008
Languages spoken
English
Hindi
Location
Book Clinic Appointment with Dr. Hemant Kumar Mittal

35/6, B-5, Sector- 4, Rohini. Near Vishram Chowk

,

Delhi
Get Directions





Consult Online
Text Consult
Send multiple messages/attachments. Get first response within 6 hours.
7 days validity
•
₹300 online
Consult Now
Phone Consult
Schedule for your preferred date/time
10 minutes call duration
•
₹400 online
Consult Now
Video Consult
Schedule for your preferred date/time
20 minutes call duration
•
₹800 online
Consult Now
Health Packages
Services
Submit Feedback
Submit a review for Dr. Hemant Kumar Mittal
Your feedback matters!
Write a Review
Patient Review Highlights
"Sensible"
1 review
"Very helpful"
9 reviews
"Prompt"
1 review
"Practical"
3 reviews
"Well-reasoned"
1 review
"knowledgeable"
2 reviews
"Helped me impr..."
1 review
"Caring"
1 review
"Saved my life"
1 review
Reviews
Manisha
May 29, 2016
Me and my husband have been consulting Dr. Hemant for last 4 years. He is not just a doctor but a friend also. And from our experience he is one of the finest doctors in homeopathy. He is very knowledgeable and patient. He is very hard working and always ready to help his patients even during after hours. Dr Hemant is very thorough in his treatment , he not only treats the symptoms but also aims for the root cause of the problem.
Virender
May 31, 2016
Dr. Hemant is a very good doctor and is having good and deep understanding of the disease as well as patient. I am satisfied with his treatment and will recommend him.
Nikhil
May 26, 2016
I am in contact with Dr hemant from last couple of years and the way he is treating his patient very well appreciated.
D.C. Gupta
May 25, 2016
Having good experience in his field as doctor and also in clinical diagnosis.
Sunil Kumar Sonkar
Jun 8, 2016
Dr DrHemant Mittal is a caring and friendly doctor. He is my family doctor.
Dinesh Chand Gupta
May 24, 2016
Very punctual to his duties and patients using modern method of treatment.
Anu
Aug 13, 2016
Very thorough in his analysis and the results are very fast.
Pankaj
May 22, 2016
Very nice and helpfull treatment procedure oa excellent
Sunil Kumar Sonkar
Jun 1, 2016
very caring , honest like friend.
Feed
Bloating is a condition in which the abdomen swells up and the affected person starts feeling uneasy. It affects both children and adults. Gas is a condition which is characterized by bloating, burping and pain in your abdomen. It usually forms when swallowed air reacts with the gases created by the stomach bacteria breaking down the undigested food in your large intestine. Excessive gas by itself can also lead to bloating of the stomach.
Gas can also cause a lot of problems if not treated on time, such as:
Acute and sudden abdominal pain.

Weight loss if gas formation or bloating becomes chronic.

Fainting can also be an early symptom of excessive gas build up.

Bleeding from the anus in severe cases.
Bloating and gas can be cured by homeopathic remedies:
Homeopathic medicines are very efficient in treating bloated abdomen. Sourced from natural substances, Homeopathic remedies are very beneficial in treating cases of bloatedness. Homeopathy provides complete recovery from bloatedness. The Homeopathic treatment for bloated abdomen is also of great help in releasing the wind from abdomen, thereby providing relief to the patient. The pain in the abdomen, burning and other associated symptoms also disappear with the use of natural Homeopathic medicines. Some of the most common homeopathic medicines for bloating and gas are:
Carbo-Vegetabilis: This is possibly the most commonly prescribed medication for common gas and bloating related disorders. This medication is effective in treating bloating and gas formation in the upper abdominal region. Symptoms where this medication may be prescribed include sour burping with a burning sensation, relief with passing wind and even slight difficulties in breathing.

Magnesium Phosphorus: An effective remedy if you are have pain in your lower abdomen due to the accumulation of gas. The pain might be a constant cramping pain or it may come and go. Hiccups and belching may also accompany the episodes of stomach pain.

Natrum Carbonicum: Some people have to stay on very restrictive diets for most of their lives due to the fear of gas and bloating. Certain food items may suddenly trigger the painful build up of gas and also cause bloating. Milk products can cause diarrhea with these people as well. Natrum Carbonicum works wonders in such cases.

Nux Vomica: If your bloating is caused by indigestion then Nux Vomica is one of the best options out there to correct this problem.

Lycopodium: If you have a tendency to of bloating or gas after consuming onion or garlic, Lycopodium is a great remedy.

Pulsatilla: Neither commonly used medication, pulsatilla is use when you have slow digestive system and bloating is caused by eating sweet products such as ice-creams or cakes and fatty food in general.
These are just a few of the commonly used Homeopathic remedies and are mentioned only to create awareness about the effectiveness of Homeopathic medicines for bloating and gas. It is not advisable to resort to self-medication for any disease. If you wish to discuss about any specific problem, you can consult a homeopathic doctor.
3727
people found this helpful
Chest pain may be caused by multiple problems within the body and while being a problem in itself, may also be a symptom of a bigger underlying problem. Chest pain may be caused by anything from simple chest congestion due to a cold to something far more serious such as the onset of a heart attack. While it is important that life style changes be made to prevent major issues, homeopathy can provide relief for many symptoms till extensive medical steps are taken to correct the problem.
Some causes of chest pain
1. Angina
2. Onset of a heart attack
3. Atherosclerosis
4. Weakness of the arteries
5. Weakness of the heart muscle
6. Palpitations
7. Bradycardia
8. Chest congestion or cold
Symptoms associated with chest pain
Stable angina – Vice like constriction or choking, pain may be spread to right or left arm or both, dyspnoea before pain.
Unstable angina – Chest pain occurs at rest.
Pericarditis – Pain radiates to the left side of the shoulder which gets worse by lying in a flat position.
Pneumothorax – Severe chest pain along with shortness of breath, cyanosis, restlessness and collapse.
Pulmonary embolism – Short rapid breathing, sharp pain in middle of the chest that is worse by deep breathing.
Gastroesophagial reflux disease – Difficult painful swallowing, pain in the middle of chest which, extends to neck, back and shoulders.
Myocardial – Vomiting, dyspnoea features of shock, profuse sweating, fever, low blood pressure, pulse small rapid and irregular
Homeopathic remedies for various kinds of chest pain
Homeopathy is one of the most popular holistic systems of medicine. The selection of remedy is based upon the theory of individualization and symptoms similarity. This is the only way through which a state of complete health can be regained by removing all the sign and symptoms from which a patient is suffering.
The aim of homeopathy is not only to treat chest pain, but to address its underlying cause and individual susceptibility of the patient. For this patient's current symptoms, past medical history and family history are taken into account. There are many homeopathic remedies which cover the symptoms of chest pain and can be selected on the basis of cause, location, sensation, modalities and extension of the pain. For individualized remedy selection and treatment of chest pain, the patient should consult a qualified homeopathic doctor in person. In medical emergencies like myocardial infarction and pulmonary embolism, immediate hospitalization is usually required. Some important remedies are given below for the treatment of chest pain:
Arnica mont. – Chest pain with sore and bruised feeling.
Ranunculus b. – Good remedy for intercostal rheumatism, sharp stitching pain in the chest along with dyspnoea.
Kali carb. – Stitching pain in the chest, which gets worse between 2-3 A.M
Actea racemosa. – Pain worse on the right side.
Bryonia – Chest pain is of stitching, burning and stabbing in nature, is worse by motion and better by rest and pressure. Thirst for large quantities of water and dryness of mucous membranes often accompanies.
Rumex c. – Sharp stitching pain through the left lung, often with cough.
Stannum – Knife like stitches, worse on bending forward and left side.
Phosphorus – Violent tickling cough, chest pain due to tuberculosis of lungs or pneumonia along with oppression of the chest.
Aconite – Chest pain due to pneumonia of first stage along with anxiety and restlessness.
Robinia – Burning pain behind sternum due to hyperacidity.
3825
people found this helpful
Piles or Haemorrhoids is a disease of the anal canal. The veins in this region get affected. They swell as blood stagnates inside them. This causes discomfort while passing stool. The most obvious symptoms of piles are bleeding and pain at the time of excretion or passing of the stool. For most of the patients with piles, sitting or standing becomes a tedious task.
What causes piles?
The primary reason behind the occurrence of piles is a patient's sedentary lifestyle. Most of it also depends on upon his or her diet intake. Many of us consume a lot of carbohydrates, fats and proteins in our regular meals. But, we forget or are simply reluctant to take up physical exercises. This, in turn, leads to increase in body weight and hampers the activity of our digestive system. As a result, patients develop diseases like piles.
Diet plays a vital role in preventing piles. If we don't add an adequate amount of fibre or roughage to our diet, there is a potential threat of developing piles. Fibres help with the convenient evacuation of the stool. In fact, fibres form the bulk of the stool. Besides, insufficient intake of water may also cause this disease.
Natural ways to tackle Piles
Piles can be managed or tackled by bringing in some changes in our lifestyle. Some of the ways of managing piles have been listed below:
Add more roughage and fruits to your diet
Exercise regularly
Avoid laxatives
Sit in a tub of hot water to get relief from the pain
Drink plenty of water
Homoeopathic treatment for Piles

Hamamelis: This medicine is useful in stopping the bleeding in piles. It can cure any venous congestion and bleeding. It can also be taken when the patient develops a feeling of soreness.
Ratanhia: It gives relief from the pain due to piles. A patient suffering from piles feels immense pain and a burning sensation at the time of stool evacuation and even for hours after that.
Graphites: It is prescribed to a patient suffering from both constipation and piles. It is given to them who are obese, have skin eruptions and constipation.
Nux Vomica: It is given to patients who have a sedentary lifestyle, take spicy food and are active smokers and alcohol drinkers. Usually, patients who have been advised to take Nux Vomica are aggressive in nature. It cures piles as well as digestive disorders.
Things to remember: These medicines are only some of the homoeopathic remedies available in the market. It is best to consult a homoeopathic practitioner for the perfect treatment.
3624
people found this helpful
Peptic ulcers are sores that develop in the lining of the stomach, lower esophagus, or small intestine (the duodenum), usually as a result of inflammation caused by the bacteria H. pylori, as well as from erosion from stomach acids. Peptic ulcers are a fairly common health problem.
Causes
Heredity – Patients with peptic ulcer often have a family history of the disease, this is particularly so with duodenal ulcers which develop below the age of 20 years. The relatives of chronic ulcer patients have three times the expected number of ulcers.
Helicobacter pylori – This is the most important etiological factor in peptic ulcer disease, accounting for 90% of duodenal ulcers and 70% of gastric ulcers. By causing gastritis it reduces the resistance of the gastric mucosa to attack be acid and pepsin and a gastric ulcer may result.
Non-Steroidal Anti Inflammatory Drugs (NSAIDS) – These damage the gastric mucosal barrier and are an important etiological factor in up to 30% of gastric ulcers.
Smoking – confers an increased risk of gastric ulcer and to a lesser extent duodenal ulcer.
Symptoms
Hunger pain
Night pain
Episodic pain/ Periodicity
Other Symptoms
Heartburn
Homeopathic Treatment For Peptic Ulcers
Homeopathy offers some very good medicines for peptic ulcer disease. But for a homeopath, the symptoms of the disease are much more important than the ulcer itself. This is because to select the right medicine a homeopaths needs to differentiate between the finer presentations of a disease which, vary from person to person. A homeopath not only tries to heal the ulcer but also tries to remove the general predisposition to acquire it. The homeopath not only tries to find 'What is wrong?', but also 'Why it went wrong?'; 'Where it started going wrong?'; 'How it evolved to the current stage?' etc. To find the answers to all these questions, a homeopath tries to gather as much information as possible regarding the pat and present medical history of the patient, his/her family history, his/her general physical and psychological characteristics etc. This hard work on the part of homeopath not only helps in removing the acute symptoms and the ulcer but also is usually able to remove the tendency for relapse. The 'on-again/off-again' nature of the disease is often removed and the general health of the person also improves as a result.
Homeopathic Medicines for Stomach Ulcers
Argentum Nitricum – One of the best Homeopathic medicines for stomach ulcers with radiating pains
Nux Vomica – Highly effective among Homeopathic medicines for stomach ulcers where eating worsens pain
Kali Bichromicum – One of the most wonderful Homeopathic medicines for ulcers in stomach
Lycopodium Clavatum – One of the effective Homeopathic medicines for stomach ulcers with bloated abdomen
Carbo Veg – One of the known Homeopathic medicines for stomach ulcers
3517
people found this helpful
Probiotic foods like yogurt, kefir & pickles boost the good bacteria in your body and prevent stomach infections.
1
person found this helpful
1
person found this helpful
Hi There is no need to worry at all. You need to use a pillow for him that will help to get a proper shape. Usually a simple small pillow is enough. You can also use the traditional pillow prepared by filling mustard seeds instead of cotton. It also helps. No medication is needed for this as such. If it persists even after 3 months of using the pillow then contact me.
2
people found this helpful
Hi This is not a problem, these white pimples are normally found on the lower side of penis (glans) and are known as penile papules. It is not a disease so you should not worry about it at all.
1
person found this helpful
View All Feed
Near By Doctors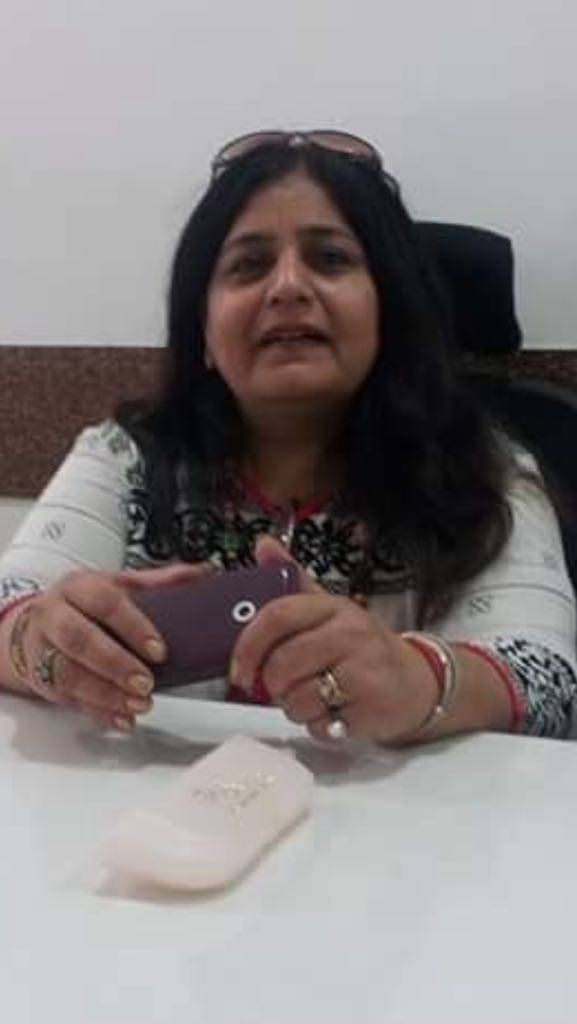 BHMS
Homeopath
Dr. Mani's Homoeo Wellness - SBL Sponsored Clinic,
Book Appointment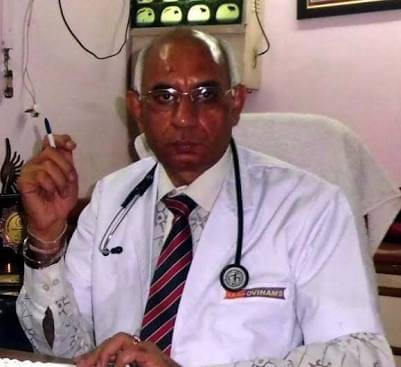 MD (Homoeopathy), DHMS
Homeopath
AKGs OVIHAMS MEDICAL CENTER for Homoeo- Psycho Cure n Care with Wellness,
Book Appointment

Book Appointment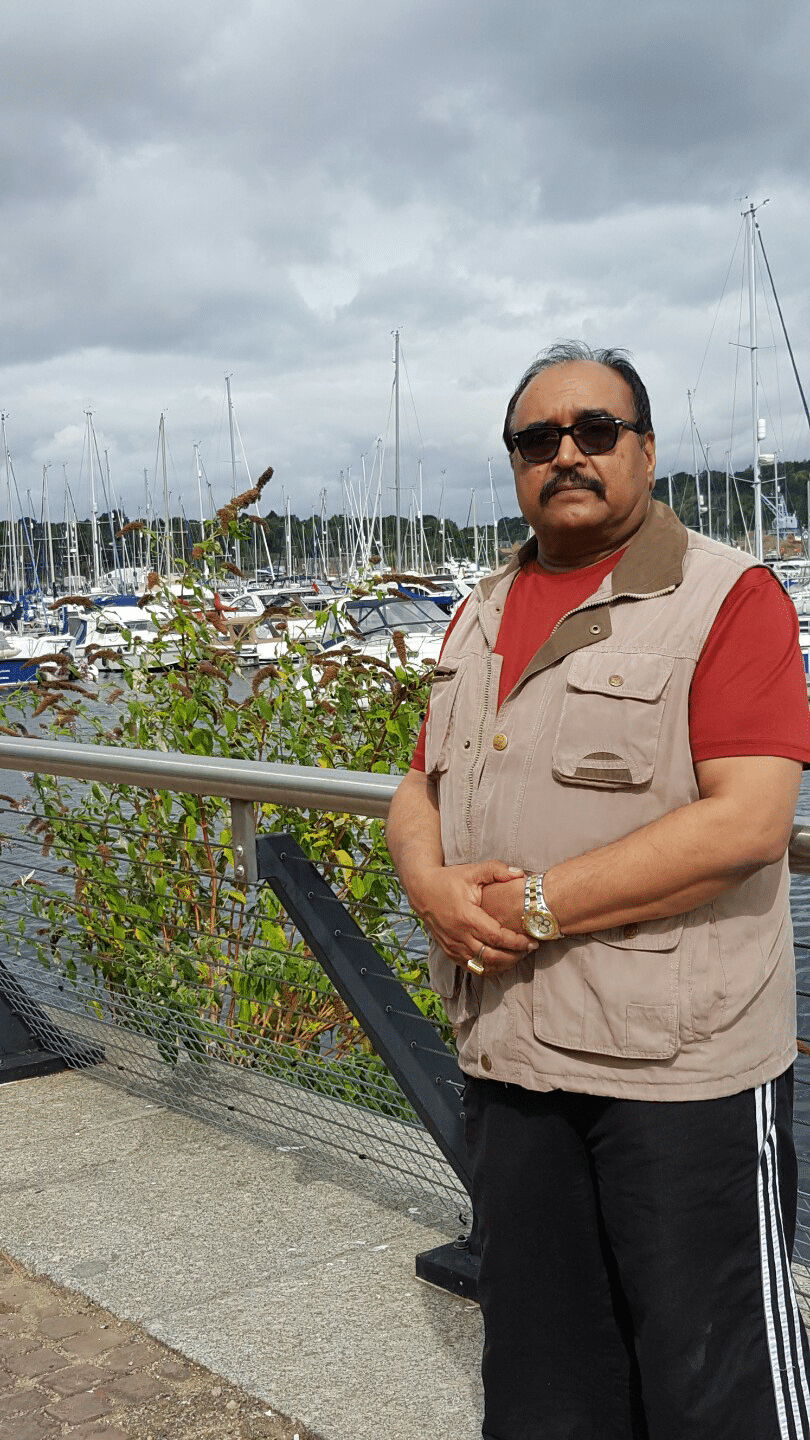 Book Appointment

BHMS, MD - Homeopathy
Homeopath
Sach Sanjivani Homoeo Clinc,
Book Appointment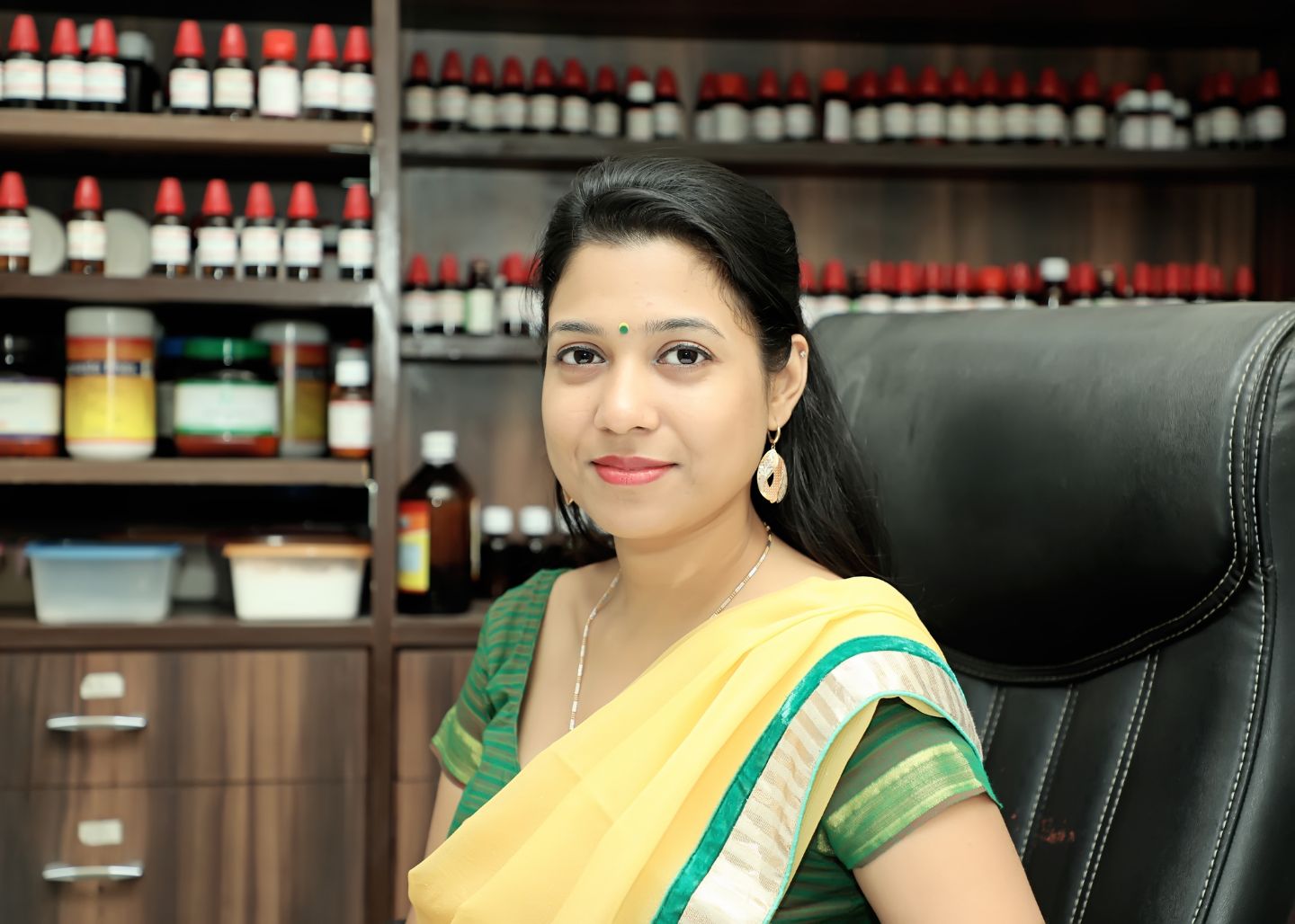 Book Appointment