Videos (4)
View All Videos
Personal Statement
Dr. Bela is a renowned homeopathic expert with over 27 years of rich experience in treating varied acute & chronic ailments. She is an M.D.(Hom) and Gold Medallist in BHMS (Bachelor of H...
...more
Dr. Bela is a renowned homeopathic expert with over 27 years of rich experience in treating varied acute & chronic ailments. She is an M.D.(Hom) and Gold Medallist in BHMS (Bachelor of Homeopath of Medicine and Surgery) from Nehru Homeopath Medical College, New Delhi. Specialist in diagnosing and treating complex chronic diseases with her holistic approach, Dr. Bela has worked with several reputed government & private firms at Delhi and Mumbai including ONGC, Bharat Petroleum, IBP and Balmer Lawrie to name a few.
More about Dr. Bela Chaudhry
Dr. Bela Chaudhry is a popular homeopath in New Delhi, and has 28 years of experience in treating various ailments including acute or chronic ones. She earned a gold medal in 1988 after completing Bachelor of Homeopath of Medicine and Surgery or BHMS from Nehru Homeopath Medical College, in New Delhi. In 2010, she completed her MD in homeopathy from Sri Sai Nath Post Graduate Institute of Homoeopathy in Allahabad. Dr. Bela Chaudhry has worked with many famed private and government entities like ONGC, IBP, Balmer Lawrie and Bharat Petroleum in both Delhi and Mumbai. She uses a special holistic approach to diagnose and treat complex diseases, and has numerous happy patients who benefited from her care. She can fluently converse in both English and Hindi, and is very helpful and patient. Dr. Bela Chaudhry provides anti-ageing treatment, weight management, acne treatment, allergy treatment, asthma management, dengue treatment, burn treatment, ringworm treatment, nausea treatment, obesity treatment, fever treatment, tooth decay treatment, treatment of gastrointestinal disorders, hair restoration techniques, and treatment for body pain, to name a few. She can also be consulted for tumours, varicose veins, sore throat, scabies, jaundice, gynaecological problems and much more. For face to face consultation, you can visit the reputed homeopath at Dr. Bela Homeopathic Clinic in Punjabi Bagh in Delhi, where she charges a fee of Rs. 800. You can also make an online appointment quickly if you desire a more private consultation.
Info
Education
BHMS - Nehru Homeopathic Medical College - 1988
MD - Homeopathy - Sri Sai Nath Post Graduate Institute of Homoeopathy -Allahabad - 2010
Languages spoken
English
Hindi
Location
Book Clinic Appointment with Dr. Bela Chaudhry

14/81, Punjabi Bagh West

,

Delhi
Get Directions





+4



Consult Online
Text Consult
Send multiple messages/attachments. Get first response within 6 hours.
7 days validity
•
₹300 online
Consult Now
Phone Consult
Schedule for your preferred date/time
10 minutes call duration
•
₹500 online
Consult Now
Video Consult
Schedule for your preferred date/time
15 minutes call duration
•
₹600 online
Consult Now
Services
Submit Feedback
Submit a review for Dr. Bela Chaudhry
Your feedback matters!
Write a Review
Patient Review Highlights
"Very helpful"
15 reviews
"knowledgeable"
12 reviews
"Sensible"
2 reviews
"Prompt"
2 reviews
"Well-reasoned"
3 reviews
"Practical"
5 reviews
"Helped me impr..."
2 reviews
"Caring"
2 reviews
"Professional"
3 reviews
Reviews
Ghanendra
Jun 3, 2017
I was shocked to experience the symptoms of body weakness. I wanted to consult a homeopathy doctor, so i preferred visiting Dr Bela Chaudhry. she ensures that she gives enough time to each patient. During the treatment she supported me a lot. the overall atmosphere in the "Dr Bela Homeopathic Clinic" is very soothing. the best thing about her is that she prescribes limited no. of medicines. I saw Bela Chaudhry clinic's advertisement in newspaper and that is how we referred him. the overall outlook of the dr Bela Homeopathic Clinic was very nice. I'am almost on the path to recovery, Thanks to Dr Bela Chaudhry for giving me perfect advices.
Javesh
Jun 13, 2017
I was in so much pain due to my sugar problem. I chose to consult Dr Lalit. His advice and counselling has helped me immensely. It's been more than a year now, and I have noticed considerable change in myself. Even after my treatment with my old doctor, I never felt so much relief. But after the Dr Lalit's treatment, I have noticed considerable chnages in myself. He definitely is aware about the latest and advanced ways to treat serious cases.
Nripesh
Jun 12, 2017
Dr Bela Chaudhry with great ease handled my wife's serious case of cold cough with ease. the overall atmosphere in the dr Bela Homeopathic Clinic is very soothing. the overall outlook of the dr Bela Homeopathic Clinic was very nice. she is really like god send person. I was panicked, because my wife was getting serious day by day. But the treatmnet provided by her was extreemly beneficial. I and my wife are totally satisfied with the services.
Faizan
Jul 4, 2017
I was in so much pain due to my chest pain. Bela Chaudhry is really like god send person. During the treatment, my doctor, Bela Chaudhry supported me a lot. It was an amazing experience as everyone in the dr Bela Homeopathic Clinic is so nice. Bela Chaudhry has so much knowledge that for everything my family takes her reference. A friend of mine referred to Bela Chaudhry. It was amazing, the dr Bela Homeopathic Clinicl was so nicely made.
Narpati
Mar 7, 2017
I am so much benefitted with her gain weight treatment, that i am perfectly fine now. Even in case of emergency, the staff is always willing to help. She is a very practical doctor. I read about the Bela Chaudhry on one of the social media platform. Bela Chaudhry has so much knowledge that for everything my family takes her reference. The gain weight treatment for gain weight has helped me greatly and now I am perfectly fine.
Anamitra
Jun 11, 2017
Even though Dr Bela Chaudhry is not from our city, she is still very famous, so we consulted her as I was suffering from Sexually transmitted disease. I was quite impressed with her concept of holistic healing. My previous experiences were not so good, but she has completely changed my opinion as she is very helpful and humble. I must say the hygiene was maintained very nicely in her Homeopathic Clinic.
Shrutimita
Aug 8, 2018
I am extremely satisfied with Dr Bela's treatment. She is very knowledgeable and explains everything in such a simplified manner that it makes one very confident about the manner in which he is being treated. She has a great calmness and patience about her. I would strongly recommend her as a family doctor as have been benefiting from her treatment for the past seven years.
Phalak
Mar 6, 2017
I read about Dr Bela Chaudhry on one of the social media platform. With the help of her treatment for headaches I am feeling so great. With great ease she explained the problem and how the treatment will be carried out. Everything was just spick and span in the dr Bela Homeopathic Clinic. It was quite pleasant in the dr Bela Homeopathic Clinic.
Jaypal
May 26, 2017
Due to my sleepiness i was feeling quite worried. I consulted Dr Bela. She is really a great doctor. She is not just friendly, but also is very motivating. Over the period of time the sleepiness treatment has helped me a lot. I am so happy with the results of my treatment, that I will surely recommend Dr Bela to anyone gladly.
Purandar
Apr 23, 2017
dr Bela Chaudhry got in depth knowledge of subject of my ,acne and pimple problem, drug formulation and its side effect, very friendly, give adequate time to listen to patients. Both doctor and staff were very helpful at her clinic dr Bela Homeopathic Clinic in Delhi
Mayank
Feb 14, 2017
Really Good Talking With You... You Responds To My All Doubts. Cleared All My Doubts.. She is an Angel I can say, a god sent person , a good human being. Thanks a lot doctor, Really appreciate your expertise :)
Rahul
May 23, 2017
Dr. Bela Chaudhry provides answers that are very helpful. Really great doctor...sabhi questions ka answers bahut achi tarha dete hai..and bahut help Kiya aapne dr...thank u so much mam..
Verified
Aug 3, 2018
It was very nice experience. She was very friendly and even talked to me on phone so that i can talk to her personally about my brother's treatment.
Rahul
Aug 3, 2017
I found the answers provided by the Dr. Bela Chaudhry to be very helpful, caring and knowledgeable. One of the best dr in Lybrate....
Rahul
Nov 15, 2017
I found the answers provided by the Dr. Bela Chaudhry to be very helpful. Such a lovely dr....helpful
Verified
Jul 10, 2018
She is very friendly and asked required questions.
Feed
What is Psoriasis?
Psoriasis is a common skin disease characterized by thickened patches of inflamed, red skin covered with thick, silvery scales. The elbows and knees are the most common areas affected by psoriasis. It will often appear in the same place on both sides of the body. The patches can range in size from smaller than a dime to larger than a hand.
Description of Psoriasis-
Normally, skin cells mature and shed after about a month. In psoriasis, the cell maturation speeds up, taking only three to four days. Because the lower layer of skin cells divide more rapidly than normal, dead cells accumulate in thicker patches on the skin's outermost layer called the 'Epidermis'.
Forms & Classifications-
Psoriasis occurs in a variety of forms that differ in their intensity, duration, location, shape and pattern of scales. The most common forms are:
Plaque Psoriasis: Plaque psoriasis is the most common form of psoriasis. It is characterized by raised, inflamed, red lesions covered with a silvery-white buildup of dead skin cells (scales). This is found primarily on the Body, elbows, knees, scalp and finger or toe nails.
Guttate Psoriasis: Guttate psoriasis occurs most frequently in children and is characterized by numerous small, red, drop-like scaly macules that develop rapidly over a wide area of skin. This may appear following an infection, most frequently strep throat.
Inverse Psoriasis: Inverse psoriasis occurs in the armpit, under the breast, in skin folds, around the groin, in the cleft between the buttocks and around the genitals. It is usually pink and irritated but lacks the thick scale seen in other forms of psoriasis.
Pustular Psoriasis: Pustular psoriasis is a rare form characterized by small pustules (whitehead-like lesions) found all over the body or confined all over the body or confined to the palms, soles and other isolated areas of the body.?
Palmoplantar Psoriasis: This type of Psoriasis are most likely to show up on the palms and soles. It can also appear on the tops of your feet, backs of your hands, and on knuckles and nails. It may be triggered by an injury to the skin, an infection, or another skin condition such as hand dermatitis. It may first occur during a period of psychosocial stress. Lesions are like cuts which bleed.
Psoriasis - Homeopathic Treatment
The patient should be encouraged to expose maximum to sunlight and avoid trauma during the active phase.
Homeopathic treatment of psoriasis – Homeopathy is one of the most popular holistic systems of medicine. The selection of remedy is based upon the theory of individualization and symptoms similarity by using holistic approach.
This is the only way through which a state of complete health can be regained by removing all the signs and symptoms from which the patient is suffering. The aim of homeopathy is not only to treat psoriasis but to address its underlying cause and individual susceptibility. As far as therapeutic medication is concerned; several well-proved remedies are available for psoriasis treatment that can be selected on the basis of cause, location, sensation, modalities and extension of psoriasis. For individualized remedy selection and treatment, the patient should consult a qualified homeopathic doctor in person.
5440
people found this helpful
Hair loss, as the name itself implies, refers to the loss of hair from scalp / head; another term used to describe this is alopecia. It is a broad term that also includes thinning of hair. While genetics plays a vital role in this condition that afflicts both men and women, there are several other factors that are involved in bringing on this problem in people. In order to understand the reasons for hair fall better, it is essential that you learn about the various growth stages of hair.
The hair growth cycle consists of three phases:
The first phase is the anagen phase, which is an active phase in which the hair grows. This phase lasts for around 2-7 yrs.
The second phase is the catagen phase. The catagen phase immediately follows the anagen phase and lasts for around 10- 14 days during which the hair stops getting blood supply and becomes dead.
The third and the last phase is telogen phase, which is a resting phase. In this phase, the dead hair falls out and the hair follicles remain in rest or inactive stage for about 2-3 months.
After completion of last stage, the entire cycle is repeated. Each single hair undergoes these three phases of growth independent of the other hair on the scalp. Normally, at a given point of time about 90% of hair is in the anagen phase and only 10% is in the telogen phase. When this ratio is altered, it leads to increased rate of hair loss. Hair loss can occur at any age, and can be prevalent in both males and females. Hair loss in itself is not a disease, but a sign that often indicates various other diseases. Hair loss occurs as a result of various diseases or factors and in different patterns.
The various causes / factors leading to hair loss include:
Skin diseases affecting the scalp like fungal infection of scalp known as tinea capitis, seborrhoea (dandruff), eczema of scalp, or lichen planus.
Genetic factors
Hormonal changes including those that occur after childbirth and during menopause
Nutritional deficiencies due to a diet that lacks iron (leading to anemia), and also lack of protein intake
Recovery from acute fever like typhoid and erysipelas leads to diffuse hair loss
Drug use like the ones that are used in treating high blood pressure, joint pains, cancer, or depression. Anagen effluvium refers to the condition of hair loss due to chemotherapy in a cancer patient
Physical trauma / injury to head
Emotional trauma like constant stress or grief due to loss of a family member / close friend
General diseases like diabetes mellitus, tuberculosis, Hypothyroidism, or AIDS
Auto-immune related hair loss in which the hair cells are mistaken for a foreign body and are destroyed by the immune cells of the body
Hairstyles like tight braids or ponytails where the hair is tightly pulled backwards leading to traction alopecia; indiscriminate use of hair colors and hair straighteners
Trichotillomania, which is a mental disorder in which the affected person voluntarily pulls out his / her scalp hair
Homeopathy for hair growth
Although hair loss is not a life threatening condition, but it can be a source of constant stress and worry in the people affected by it. A person suffering from hair loss possesses lower self esteem and self confidence level, and also feels embarrassed when in company of other people. Homeopathy can very efficiently deal with cases of hair loss, and produce excellent results. In Homeopathy, a huge number of wonderful medicines are present that are used to tackle hair loss cases.

Every kind of hair loss (ranging from hair loss due to anemia / nutritional deficiencies, due to skin disorders, due to mental / physical trauma, due to childbirth or menopause, after acute diseases, to alopecia areata, alopecia totalis or androgenetic alopecia) can be treated with the help of well selected homeopathic medicines. To treat hair loss through homeopathy, detail case history of the patient needs to be studied. The cause and site of hair loss are to be noted down along with the constitutional symptoms of the patient which are given prime importance in any kind of case of hair loss. The constitutional symptoms include the eating habits, level of thirst, thermals, mental symptom etc. and these are to be given top position in forming the totality of symptoms while case taking. After the case has been properly evaluated, the case homeopathic medicine is administered to the patient. Following is the list of homeopathic medicines for hair loss treatment that can be used.
4942
people found this helpful
Approximately 15-20% of couples worldwide have difficulties conceiving, and this can be due to many causes, including hormonal imbalances in one or both partners. Infertility has become a more serious problem in the past century, and its causes are mostly related to our way of life. Smoking, drinking and an unhealthy diet, together with high levels of stress, will definitely affect your ability to conceive, creating imbalance in your body. Homeopathic medicine is widely used as an alternative to conventional medicine, helping the body to treat itself and infertility homeopathic treatments are available for both men and women; there are many homeopathic medical journals that will attest to their efficiency.
Homeopathic medications for fruitlessness include an all-characteristic methodology. Discover the best vitamins, herbs and supplement mixes accessible to help you get pregnant actually.
Barrenness homeopathic medications are turning out to be more prevalent among couples who experience fruitlessness issues, since they are all-normal, work generally quick and are moderate in contrast with customary drug.
The most vital components of fruitlessness homeopathic medicines, which will work ponders much of the time of barrenness are the accompanying:
Ripeness Diet-
In spite of the fact that it may sound somewhat ungainly, it is really a solid eating routine arrangement, which is useful for ripeness, as well as numerous different advantages for your body. Most importantly, you ought to surrender smoking and drinking liquor, and attempt to lessen your caffeine admission. Eat whatever number natural products of the soil as could reasonably be expected; it is vital to just eat natural food, to stay away from herbicides or pesticides which cause harm to the body.
Homeopathic meds for infertility in females because of corrosive vaginal releases:
There are top-grade homeopathic drugs for infertility in females because of corrosive vaginal releases. These homeopathic pharmaceuticals for infertility in females are utilized where the vaginal releases are harsh, dangerous and slaughter the sperms. It is a homeopathic prescription for infertility in females when the vaginal release resembles the white of an egg, bitter, abundant and warm. In such cases, it supports simple origination. Next homeopathic pharmaceutical is shown for infertility in ladies who have harsh, bothering, rich, nectar shaded vaginal releases. The release likewise notices harsh.
Homeopathic medications for infertility in females due to excessively abundant or excessively drawn out periods:
Two superb homeopathic prescriptions for infertility in females from bountiful or delayed periods are there. One is fundamentally utilized when a female with infertility has excessively abundant and too dependable periods. The periods likewise show up before time. To endorse the other, the fundamental symptoms are early and abundant menses with infertility. Leucorrhea, paleness, shortcoming, tiredness and exhaustion may likewise endure with menorrhagia. Among these homeopathic solutions for infertility in females, one medicine is additionally recommended where a propensity for incessant premature births is available.
All the medicines have to be taken under the guidance of the experts. In case you have a concern or query you can always consult an expert & get answers to your questions!
5072
people found this helpful
Pregnancy is a major physiological process in a woman's body that increases the level of stress on both your body and immune system. Homeopathy is the most ideal form of medication that enables you to deal with the symptoms and complications of pregnancy. Homeopathic treatment has proven to be effective in treating severe ailments, including morning sickness, headaches, digestive ailments, muscle aches and other discomforts which are common in pregnancy. The usage of Homeopathic medicines during pregnancy is completely safe as it uses small amounts of active ingredients that enhance the natural abilities of your body to heal and cause general improvement.
When compared to the other conventional drugs, Homeopathy has no side effects and is non-addictive, hence safe.
Here are the common homeopathy medications which are used in pregnancy:
1. Aconite: This remedy calms extreme anxiety which is common in pregnancy
2. Arnica: This remedy heals the soft tissue damage and reduces swelling and bruising caused during the birth.
3. Bellis Perennis: This remedy is used when Arnica does not alleviate discomfort and it is considered to work effectively for sores and bruises, easing pelvic pain or abdominal tissue damage.
4. Caulophyllum: This remedy helps to tone up and strengthen the uterus and prepares the cervix for the birth. It is also used to induce contractions during child birth.
5. Cimicifuga: It is similar in action to Caulophyllum with a slight difference of producing coordinated contractions while alleviating the anxiety at the same time.
6. Gelsemium: Works excellently well for dysfunctional labor with failure to progress. This also helps calm anxiety that is felt while anticipating the birth.
7. Hypericum: This remedy soothes nerve pains which are usually common after a caesarian section or perineal tears and episiotomy.
8. Kali Carbonicum: It eases the pain of contractions that is mainly felt in the back, especially in case of posterior positioned babies.
9. Nux Vomica: Eases the contractions which are mainly felt in the back, extending to the buttocks and thighs.
10. Staphysagria: This enhances the healing process of incisions or lacerated injury. It alleviates mood swings, feelings of anger, resentment, disappointment which are generally felt by the mother post birth.
Homeopathy is a safer during and after child birth. In case you have a concern or query you can always consult an expert & get answers to your questions!
4903
people found this helpful
The bones and muscles tend to get worn with age and other conditions. Osteoporosis is a condition described by a reduction in bone thickness. Bones tend to become weak and fragile in this condition. The most common consequence of osteoporosis is fractures. Osteoporosis does not cause signs or side effects until it has reached an advanced state. Certain signs and symptoms of osteoporosis include:
Loss of growth after some time

A stooped stance

Crack of the vertebra, wrist, hip or other bone
Homeopathy has been a very beneficial modus operandi in the campaign against Osteoporosis. Homeopathic remedies will not reverse existing bone loss, but can help control pain, will slow down or stop further bone loss, can promote stability and healing.
Homeopathic remedies will allow the essential minerals and nutrients to be absorbed more efficiently, thus, further preventing bone fractures, or accelerating healing of any existing fractures by strengthening the bones.
Homeopathic constitutional approach takes into account a patient's characteristic symptoms, their overall physical and mental condition and understands the way a person's body reacts to Osteoporosis.
The purpose of Homeopathic approach is to vitalize the body's natural healing and self-repair ability to create the highest state of health and well-being.
The aim and objective of Homoeopathic management can be achieved by:
Dietary intake of intake of calcium required by body.

Correction of intake of calcium apart forms food to regulate the daily requirement of calcium.

Correction of intestinal absorption of calcium.

Correction of assimilation of calcium channels in body by constitutional approach.

Exercise, in the form of light exercises and/or meditation.

Therapeutic correction in case the above criteria fail or partially improve the patient.
Various homeopathic prescriptions are accessible to cure bone loss and keep up bone mass. They tend to get rid of the condition from its roots and prevent it from happening in the future. These include:
Symphytum Officinale: It is the best homeopathic solution for treating fractures in osteoporosis. This homeopathic cure helps in joining the cracked bone proficiently. Fractures, where patients complain of a prickling pain in the fractured area, can be significantly soothed by giving this regular homeopathic treatment. This common homeopathic medicine can likewise help in decreasing irritability of the fracture.

Ruta Graveolens: It is yet another very effective homeopathic cure used for the treatment of fractures in osteoporosis. Whenever a bone gets broken, the ligaments and tendons of bones that surround it additionally get harmed. It is in this circle where homeopathic medicine Ruta Graveolans demonstrates its great impact. This regular solution helps in mending torn ligaments and tendons.

Hypericum Perforatum: It is yet another helpful natural homeopathic solution that can be used with certainty for the excruciating pain in the back because of crushed nerves in the middle of harmed vertebral bones.

Calcarea Phosphorica: Calcarea phosphorica is a very effective medication used in homeopathic treatment of the curvature of the spine and flow of blood in patients of osteoporosis. It is mostly given to those patients who have a weak spine and delicate bones, which cause the curvature and stop the flow of blood.

Phosphorus: Phosphorus can also give the best results in curing the curvature and flow of blood in patients of osteoporosis. If blazing sensation in spine remains along with the curvature, this treatment is the most effective. This regular homeopathic cure is also valuable for pain and weakness in the spine.

Calcarea Fluorica: It is a brilliant solution for osteoporosis patients who complain of pain in the back, which is more painful while resting and better when walking or doing some physical exercise.

Syphilinum and Fluoric Acid: These are homeopathic prescriptions that can be used as a part of homeopathic treatment of osteoporosis where the pain occurs in the long bones and is more painful during the night.

Sulfur: It is used for those patients of osteoporosis who have an arch in the spine and walk and sit in a stooping position.
In case you have a concern or query you can always consult an expert & get answers to your questions!
4647
people found this helpful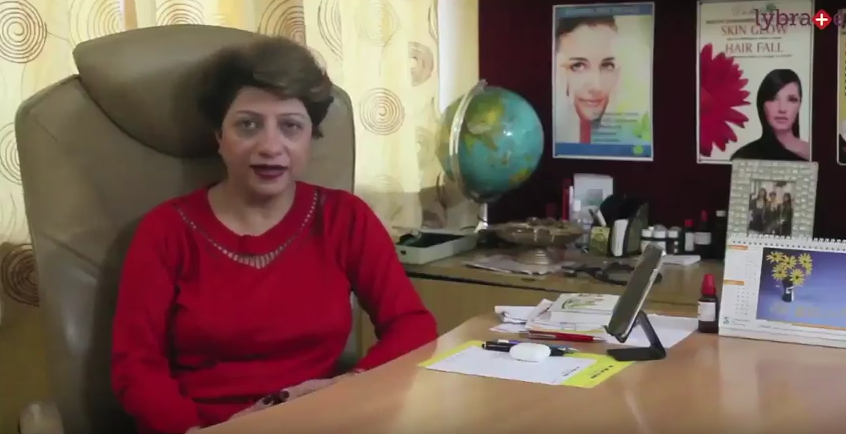 Hi,
I am Dr. Bela, a homeopathic physician from Punjabi Bagh. Today we will talk about Sinusitis, one of the very common conditions that is coming in this season. What is Sinusitis in the first place? Sinusitis are hollow air spaces within the area of the, are surrounding the nose. And Sinusitis is the inflammation of that hollow area. What does Sinusitis generally do, it just produces mucus and then that mucus is drained out through the nose. And now, why does this Sinusitis or why does that inflammation occur? It occurs because, If there is and kind of allergy or any kind of sneezing or a nose blockage so then the passage of the mucus falling would be prevented and therefore the inflammation would occur. What are the symptoms of sinusitis? Now, you would start with allergy, sneezing, then there would be a kind of headache, body ache, malaise, kind of not feeling well. Slight irritation in the throat. The post nasal discharge what we call, are all symptoms of sinusitis. That's when you definitely consult a doctor. Now, the best way to prevent a sinusitis is that patients who are allergic should not be exposing themselves to the allergens and make sure that you are cold free if possible. Keep yourself warm in a chilly area. And once the sinusitis occurs then you can put your heat pads around the head, you can keep yourself heated. You can put heat pads, keep yourself, keep your ears warm so there is no kind of infection and of course homeopathy has a wonderful solution to sinusitis, weather it is acute, sub-acute, chronic or recurrent. We can cure all kind of sinusitis.
So I thank lybrate for this platform to introduce sinusitis to you.
3759
people found this helpful
If you are suffering from a swollen ankle, you can opt for homeopathic treatment. Swollen ankles are commonly caused because of factors such as trauma, ankle injury, ankle sprains, arthritis, steroids, certain medicines, lymphedema, venous insufficiency and many others. There are various homeopathic medicines, which are commonly used for treating swollen ankles occurring due to different reasons.
Here is a list of the top homeopathic medicines for swollen ankles:
Apis Mellifica and Apocynum: These homeopathic medicines are suggested in case of dropsical swelling over the ankles. The swelling occurs because of water retention in your tissues. Apis is used where the patient's ankles are pale, waxy, and swollen. The ankles become sensitive to touch and stinging pain is likely. Apocynum is used in case of dropsical swellings which occur after cardiac diseases. These dropsical swellings may develop on other parts of the body as well, apart from the ankles.

Ledum Pal: This is an efficient homeopathic medicine for swollen ankles, which develop due to arthritis. This medicine is used when the ankles are hot, swollen, and very painful. It is also used for treating swollen ankles due to gouty afflictions. In such patients, warmth worsens the pain while cold applications soothe the pain.

Arnica: Arnica is one of the best homeopathic medicines for swollen ankles, which occur because of an injury. It is a wonderful and fast working medicine, which resolves swelling and attends to other symptoms related to the injury. The ankles of a patient who needs Arnica feel painful, sore, and bruised to touch.

Ruta: This effective homeopathic medicine is used for treating swollen ankles occurring from a sprain, which is an overstretching of the ligaments. This medicine is ideal for sprained ankles along with weakness and pain in the ankle joint.

Hamamelis: This homeopathic medicine is considered to be very effective for the management of swollen ankles, caused due to varicose veins. It works best when used for the treatment of swollen ankles associated with venous insufficiency. The common symptoms which indicate that a patient requires this medicine include swollen, inflamed ankles, which occur because of congested and engorged veins. Cutting pain and soreness in the ankles are also likely. Swelling in the leg is another probable symptom.
Homeopathy is an effective natural remedy for swollen ankles, without having any side effect on the body.
In case you have a concern or query you can always consult an expert & get answers to your questions!
5304
people found this helpful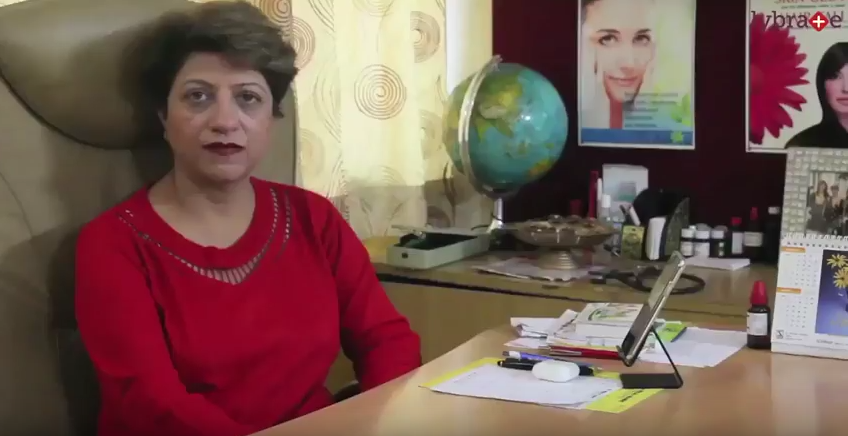 Hi,
I am Dr. Bela, a homeopathic practitioner, practicing for the last 30 years. Today we will talk about obesity the burning issue of, of the whole country these days. We see a lot of youngsters as well as old age, everyone is now suffering from obesity which is just a lifestyle symptoms. It is not really a disease so per say. What are the, why does this obesity occur? It could be some lifestyle disease, for example PCOS, menopause or thyroid or may be just an inactive lifestyle. Then how do we tackle obesity? The best way to tackle obesity would be a diet and exercise routine and by diet I don't mean a real diet "diet" but one would go in for high nutrition and low calorie food, for example salads and fruits and anything that our grandparents will call food, right. Not those packaged products. Also we will cut of the aerated drinks and focus more on things like narial pani and lemu pani which are again the good calories retake besides the nuts and things like that and avoid the kind of excessive oil and definitely the white sugar, Maida and things like that. Also we should incorporate some kind of exercise in our regime and the exercise would be the kind of exercise that you would probably like for example zumba, somebody like yoga, some people just like walking, some people like any, any gyming or any other kind of exercise that you would like. Besides that also if you still need an answer to obesity, homeopathy has an answer and we have also introduced a weight loss coffee, that helps reduce because it's got Garcinia, it's got cacao, it's got green coffee, green tea and things like that, so that combination together increases your BMR therefore reducing your sugar cravings, your Maida cravings and therefore helps in reduction of weight.
So, I thank Lybrate for giving me this forum to introduce this topic with you all.
3643
people found this helpful
We all have used homeopathy as a cure, and we know from experience that it works. This complementary modality of healing works on the principle of 'like kills like'. All homeopathic medicines are derived from natural sources and are then diluted and 'potentized' to make them safe.
Here are a few common ailments that respond very well to homoeopathic medicines:
Common Cold- Allium Cepa (onion) which causes tearing in the eyes and dripping from the nose, is a frequent remedy for common cold and hay fever. It is very effective when there is a watery, and burning nasal discharge from the nose. Oscillococcinum, Bryonia, Belladonna, Arsenicum Album and Aconite are also excellent cures for influenza. Bryonia is especially useful in treating body aches that accompany fever.

Shock and Trauma From Injury- Arnica (mountain daisy) is the best remedy for trauma due to injuries and is an excellent first aid. It also helps to reduce pain and speeds up the healing process.

A Sore Throat- Aconite, Arsenicum Album and Belladonna are very good. Aconite helps during the onset of a sore throat while Belladonna is helpful in curing tonsillitis.

Nerve Problems- Hypericum (St. John's wort) is the first medicine to consider for injuries to the nerves or to parts of the body rich with them, like the back. This medicine is especially good for treating shooting pains.

Psychiatric Ailments- Ignatia (St. Ignatius bean) is most effective in treating acute grief, anxiety, and depression, especially due to loss of a loved one.

Cramps- Magnesia phosphorica (phosphate of magnesia) is the most effective remedy for cramps, including menstrual cramps.

Indigestion- Nux Vomica (poison nut), Aconite, Carbo Veg and Pulsatilla all treat indigestion. Nux Vomica is especially useful in relieving symptoms of flatulence, constipation/diarrhoea and heartburn. Carbo Veg is extremely useful for getting rid of gas after food.
Sprains-Rhus tox (poison ivy) is the medicine of choice for people suffering from sprains and strains. It's especially useful when the person suffers from more pain when he starts moving after resting. It can also treat symptoms of arthritis and flu.
Remember to take these medicines in the 6th or 30th potency only. If you are suffering from minor pain or discomfort, you should take the medicine 3 times a day but if the discomfort is severe, you can take the medicine every 1 to 3 hours, tapering off later.
If you do not observe at least some improvement even after 24 hours of taking the medicine, it probably is the wrong one. Consider taking another medicine or better still, consult a trained homoeopathic doctor. It is also best if you treat yourself for non-threatening acute conditions only and go for professional care for chronic conditions.
In case you have a concern or query you can always consult an expert & get answers to your questions!
4885
people found this helpful
Are you suffering from kidney stones and looking for an effective, natural treatment? You should choose homeopathy, as it works well in treating kidney stones. A kidney stone is a hard, crystalline, mineral development in your kidneys or urinary tract. The condition is called nephrolithisis. Kidney stones occur due to a reduction in your urine volume, and because of the presence of excess stone-forming substance in your urine. Homeopathic treatment of kidney stones does not involve any side effects, and various homeopathic medicines are used as a part of the treatment. Some of them are as follows:
Belladonna
Benzoic acid

Benzoic acid is prescribed in case of nephritic colic.
Offensive urinary symptoms are experienced. The urine is usually deep red with strong and foul odor.
The urine may alternatively be thick, and clear.

Argentinum nit

This homeopathic medicine is used for treating kidney stones, which develop because of kidney congestion.
Dull backache and ache in the bladder are experienced, along with dark urine, containing deposits of uric acid and blood.
A patient experiences an increased urge for urination, but a very small amount of urine is passed at once.
A burning sensation while passing urine is indicated along with swelling of the urethra.

Cantharis

This homeopathic medicine is used during the paroxysms of renal colic. Extreme pain and excitement are indicated.
The pain may be cutting in nature, and it shoots in various directions, affecting your limbs and different parts of the body.
There is an increased urge to urinate, and an aversion to fluids is developed by a patient in spite of feeling thirsty.

Berberis

This is another effective homeopathic remedy used for treating kidney stones, when the patient experiences a shooting pain radiating from a certain point and he or she becomes unable to move because of the pain.
Also there is a darting pain experienced in the ureter, extending down to your legs.
There is an indication of the development of little pinheads in the pelvis that starts growing down your bladder.
You must consult a licensed homeopathic practitioner before taking homeopathic medicines for the treatment of kidney stones. A doctor will suggest you the best homeopathic medicines based on the symptoms you experience and the severity of the condition.
In case you have a concern or query you can always consult an expert & get answers to your questions!
4199
people found this helpful
View All Feed
Near By Doctors

BHMS, MD - Homeopathy
Homeopath
Sach Sanjivani Homoeo Clinc,
Book Appointment

Book Appointment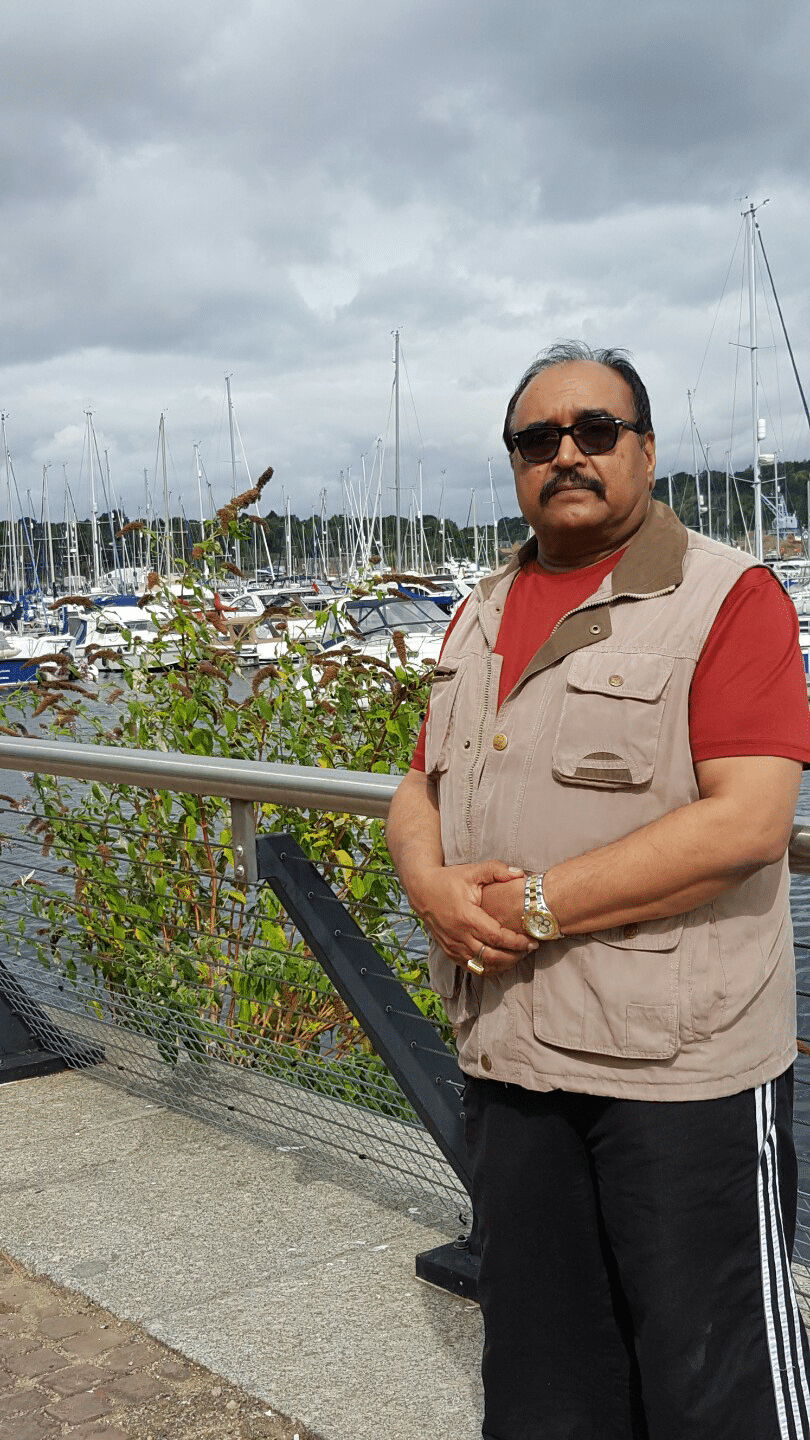 Book Appointment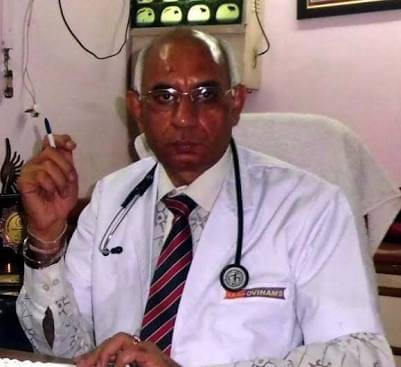 MD (Homoeopathy), DHMS
Homeopath
AKGs OVIHAMS MEDICAL CENTER for Homoeo- Psycho Cure n Care with Wellness,
Book Appointment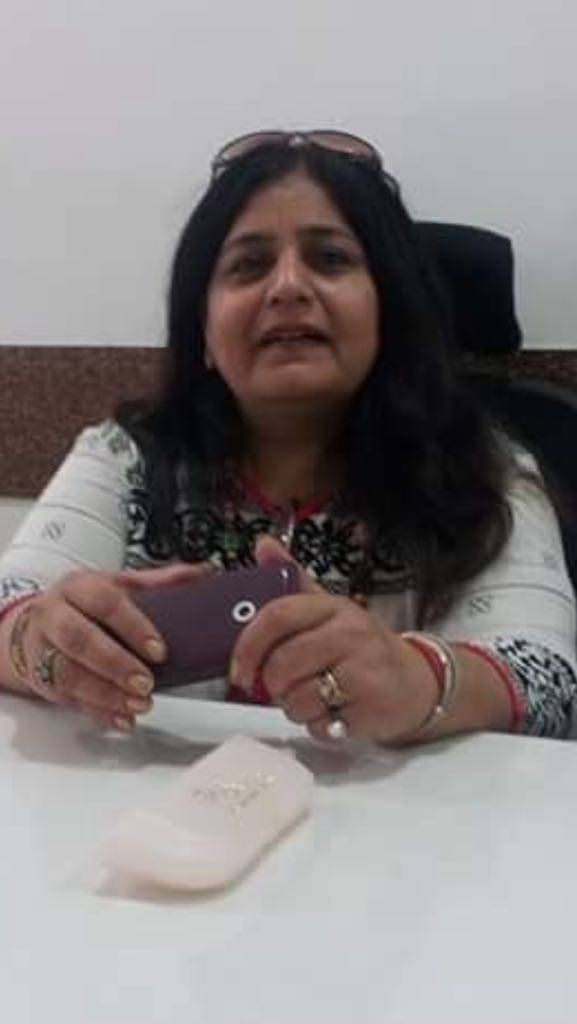 BHMS
Homeopath
Dr. Mani's Homoeo Wellness - SBL Sponsored Clinic,
Book Appointment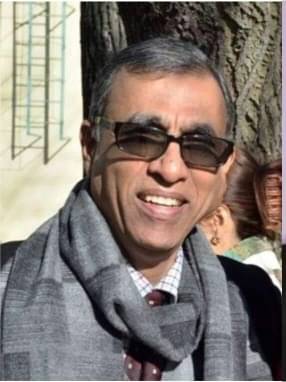 MD - Homeopathy, DHMS (Diploma in Homeopathic Medicine and Surgery), Diploma in Naturopathy
Homeopath
Dr. Sehgal's Homoeopathic Clinic,
Book Appointment