Personal Statement
I pride myself in attending local and statewide seminars to stay current with the latest techniques, and treatment planning.
...more
I pride myself in attending local and statewide seminars to stay current with the latest techniques, and treatment planning.
More about Dr. Ashok Grover
Dr. Ashok Grover is a renowned General Physician in New Delhi who has 38 years of experience in providing treatment to his patients. He is a Diabetologist and Thoracic (Chest) Surgeon. He completed MBBS (Maulana Azad Medical College, New Delhi, 1979), Diploma in Tuberculosis and Chest Diseases (Vallabhbhai Patel Chest Institute, 1983) and MD in General Medicine (Maulana Azad Medical College, 1985). Several honours bestowed on him include 'Award for Presenting Maximum No. Of Cases in EDPA', 'Certificate of Participation in Introduction to Diabetes Care' by the University of New Castle, Australia, 'Best Case Presentation Award', 'All-Rounder of the Year' by Indian Medical Association, 'National Medicos Organisation', 'Fellowship of Indian College Of Physician' and 'Best Case Presentation Award'. He is a professional member of IMA, API, National College of Chest Physicians, East Delhi Physicians Associations and Indian College of Physicians.
Dr. Ashok Grover provides advanced services like Oxygen Therapy treatment, Weight Management treatment, Restylane Vital Procedure, HIV Prophylaxis Post Exposure, treatment of Shin Splints, Management of Smoking Cessation, treatment of Tetracycline Stains, Allergy treatment and Management of Surrogacy. Dr. Ashok Grover is available at Shri Mahavir Clinic (Mon-Sat, 10 AM-12 PM) and Pushpanjali Medical Centre (Mon-Sat, 7 PM-8 PM), New Delhi.
Info
Education
MBBS - Maulana Azad Medical College, New Delhi - 1979
Diploma in Tuberculosis and Chest Diseases (DTCD) - Vallabhbhai Patel Chest Institute - 1983
MD - General Medicine - Maulana Azad Medical College, New Delhi - 1985
Languages spoken
English
Hindi
Awards and Recognitions
Best Case Presentation Award
Award For Presenting Maximum No Of Cases In EDPA
Award For Presenting Maximum No Of Cases In EDPA
...more
Certificate Of Participation in Itroduction To Diabeties Care By The University of New Castle Autralia
National Medicos Organisation
Fellowship of Indian College Of Physician
All Rounder Of the Year By Indian Medical Association
Best Case Presentation Award
Award For Presenting Maximum No Of Cases In EDPA
Best Case Presentation Award
Professional Memberships
Indian Medical Association (IMA)
Association of Physicians of India (API)
National College of Chest Physicians
East Delhi Physicians Associations
Indian College of Physicians
Location
Book Clinic Appointment with Dr. Ashok Grover

B 16, Madhuban, Near Universal Public School, Vikas Marg

,

Delhi
Get Directions



A-14/15, Vikas Marg Ext, Pushpanjali, Karkardooma, Anand Vihar, New Delhi, Delhi 110092

,

Delhi
Get Directions




W3, Sector 1, Dabur Chowk, Landmark: Near Aez Mall & Radisson Blu Hotel

,

Ghaziabad
Get Directions

Consult Online
Text Consult
Send multiple messages/attachments. Get first response within 6 hours.
7 days validity
•
₹300 online
Consult Now
Phone Consult
Schedule for your preferred date/time
15 minutes call duration
•
₹400 online
Consult Now
Video Consult
Schedule for your preferred date/time
15 minutes call duration
•
₹500 online
Consult Now
Services
Submit Feedback
Submit a review for Dr. Ashok Grover
Your feedback matters!
Write a Review
Patient Review Highlights
"knowledgeable"
1 review
Reviews
Lakshay Dulani
Oct 23, 2018
He is a nice doctor. Gives time to the patient.
Feed

MBBS, Diploma in Tuberculosis and Chest Diseases (DTCD), MD - General Medicine
Anemia (or anaemia) is a medical condition which generally occurs in a human body because of the lack of required healthy red blood cells (RBCs) or hemoglobin in the blood. Diagnosis of anemia is done through a blood test, a man is anemic when his hemoglobin level is less than 13.5 gram/100 ml and a woman is anemic when her hemoglobin level is less than 12.0 gram/100 ml.
Risk factors: People suffering from long-term or chronic diseases such as cancer are more susceptible of developing anemia. Hemoglobin is the salient constituent of red blood cells and is an iron rich protein. It provides the red color to the blood and binds oxygen. Red blood cells carry this oxygen to all the vital tissues and organs of the body. Due to lack of appropriate amount of red blood cells, the amount of blood required in a body to function normally is also low. One of the most prominent causes of occurrence of anemia is the deficiency of required amount of nutritional iron, vitamin B-12, and folate in the body. This iron is needed for the formation of hemoglobin. Apart from these causes, the other causes of anemia comprise of the following:
Loss of blood
Insufficient production of red blood cells (inadequate intake of iron, vitamin B-12)
Fast rate of destruction of red blood cells (disorders of liver and hemorrhage)
Diagnosis: It is relatively easy to detect an anemic person. The symptoms of anemia include pale appearance, complaint of cold, giddiness, unsteadiness, laziness, particularly when the person is in action or is standing up. Sometimes people suffering from anemia crave for eating clay, ice, or even dirt. Also, there are complains of exhaustion along with issues of constipation and concentration. Other indications of anemia are brittle nails, gasps for breath even in mild activities, and pain in the chest. Since the level of oxygen in the blood is low, there could be even scope of a heart attack.
A person suffering from anemia is usually diagnosed on the basis of a complete blood count. The blood test brings out if serum folate levels are quite low. In case the anemia is severe, sometimes doctors take the help of erythropoietin injections so as to foster the production of red blood cells in the bone marrow. In case there is bleeding or if the level of hemoglobin is low, it might become essential to carry out blood transfusion.
Treatment: Anemia is straightforward to diagnose and treat, but at the same time could prove to be deadly if it is left undiagnosed. Proper heed should be paid to the intake of adequate and required food which is rich in vitamins and minerals, dietary iron, folic acid, including other vitamins and minerals.
Diet For Anemia
With any newly diagnosed medical condition, it's common to begin looking at the best ways to improve your situation. Diet usually comes up as one of those factors that can be altered fairly easily in order to help your condition. In the case of anemia, there's a wide list of iron-rich foods you should think about adding to your diet.
1. Red meat
2. Soybeans
3. Spinach
4. Beets
5. Whole grain bread
6. Peanut butter
7. Eggs
8. Nuts
9. Honey
Foods to Avoid if You Have Anemia
1. Phytate-Rich Foods
2. Tannins
3. Gluten
4. Calcium-Rich Foods
5. Alcohol
Fruits High in Iron
When it comes to fruits for anemia, your best bet is to look for fruits that are high in iron.
1. Watermelon
2. Prunes
3. Raisins
4. Currants
In case you have a concern or query you can always consult an expert & get answers to your questions!
7264
people found this helpful

MBBS, Diploma in Tuberculosis and Chest Diseases (DTCD), MD - General Medicine
Typhoid is as an acute illness commonly characterized by high fever and an impaired digestive system. This illness is caused by the bacterium 'Salmonella Typhi' and generally spreads from one person to another by means of food or water.
Causes of typhoid
Salmonella Typhi, the bacterium responsible for typhoid, primarily spreads on consumption of unhygienic street food and water.
Typhoid can also occur as a result of a poor sanitation system. In these cases, the bacterium spreads through fecal matters and the contaminated urine of the infected person.
Typhoid can also spread if you share the same food and water consumed by the infected person.
Symptoms
The symptoms generally appear within 1-3 weeks, after coming in contact with the already infected individual. The ensuing fever and discomfort remains for about 3-4 weeks. The symptoms are:
However, in most of the cases, the symptoms tend to improve from the third week itself.
Treatment
The following treatments can be implemented in order to cure typhoid fever:
Doctors generally recommend a prescribed dosage of antibiotics in order to deal with the disease.
Along with the prescribed dosage of antibiotics, the doctors recommend balanced consumption of various fluids such as natural fruit juices and water to restore hydration. A healthy diet packed with all the essential nutrients is another necessity that has to complement the dosage of antibiotics.
Choice of antibiotics should be Ceftriaxone, Cefixime, Azithromycin and Ciprofloxacin.
Complications
The two most common complications are haemorrhage (including disseminated intravascular coagulation) and perforation of the bowel. Before antibiotics, perforation had a mortality of around 75%.
Pancreatitis with acute kidney injury and hepatitis with hepatomegaly are rare.
Toxic myocarditis occurs in 1-5% of patients (ECG changes may be present). It is a significant cause of death in endemic areas.
Toxic confusional states and other neurological and psychiatric disturbances have been reported.
Needs and Indications for Hospitalization-
Hospital admission is usually recommended if you have severe symptoms of typhoid fever, such as persistent vomiting, severe diarrhoea or a swollen stomach. As a precaution, young children who develop typhoid fever may be admitted to hospital. In hospital, you'll have antibiotic injections and you may also be given fluids and nutrients directly into a vein through an intravenous drip. Surgery may be needed if you develop life-threatening complications of typhoid fever, such as internal bleeding or a section of your digestive system splitting. However, this is very rare in people being treated with antibiotics. Most people respond well to hospital treatment and improve within three to five days. However, it may be several weeks until you're well enough to leave hospital.
Vaccines
Two types of vaccines are available
The injected vaccine is more commonly used and is also known as inactivated typhoid shot . It is injected in one single shot an it can easily provide protection against typhoid. This type is widely prevalent in cases where one has to travel to a typhoid infected place. However, one must be careful and should keep a tab as to what they eat or drink at the time of travelling. Also, this type of vaccine should not be administered on kids below 2 years old.
If you wish to discuss about any specific problem, you can consult a doctor.
7009
people found this helpful

MBBS, Diploma in Tuberculosis and Chest Diseases (DTCD), MD - General Medicine
Diarrhea is one of the world's most common ailments and almost everyone suffers from it now and then. It is a condition in which the bowel movements become loose and watery. In many cases, diarrhea lasts a couple of days. But when it lasts for a week, then it can mean a serious disorder. You have to seek medical attention immediately in such scenarios.

Symptoms:
The symptoms of diarrhea can include loose, watery stools, abdominal cramps and pain, blood in the stool and bloating symptoms. If the condition persists for more than two days and if you are unable to find any relief, consult your doctor. You might also tend to get dehydrated when you are suffering from the condition. Hence, you might feel weak and tired. Occasionally, your stool samples may be loaded with blood.

Causes:
There are many harmful pathogens that can cause diarrhea- including viruses and bacteria. One of the most important reasons is contaminated water and the buildup of parasites in your body. There are also certain foods that might not suit your body type and as a result, you might experience diarrhea. Do know your food symptoms and follow a proper diet accordingly. One of the major complications of diarrhea is dehydration and if left untreated, it can become life threatening. This is especially worse in small children. Hence seek medical attention if your child is suffering from it. Do look out for signs like no tears when your child cries and withdrawn face in your child.
Other causes include:
Allergies to certain foods
Diseases of the intestines (such as Crohn's disease or ulcerative colitis)
Eating foods that upset the digestive system
Infection by bacteria (the cause of most types of food poisoning) or other organisms
Laxative abuse
Medications
Overactive thyroid (hyperthyroidism)
Running (Some people get "runner's diarrhea" for reasons that aren't clear)
Some cancers
Surgery on your digestive system
Diagnosis:
Diagnosis is usually rare for diarrhea unless you want to find the reason. Usually, this is done by testing your stool and in some cases even your blood.
When to see a doctor
People who have warning signs of blood or pus in the stool, fever, or signs of dehydration should see a doctor right away, as should those with significant abdominal pain. Such people may need immediate testing, treatment, and sometimes admission to a hospital. If the only warning signs are chronic or nighttime diarrhea or weight loss, people should see a doctor within a week or so. People without warning signs should call a doctor if diarrhea lasts for more than 72 hours. Depending on the person's other symptoms, age, and medical history, the doctor may recommend the person have an examination or try at-home or over-the-counter treatments
Treatment:
In most cases, diarrhea symptoms can clear up by themselves, without any treatment. Most of the scenarios involve changing your food habits for some days. You can take antibiotics but use of antibiotics in diarrhoea should be only under medical supervision. In most cases these are helpful and the symptoms will go away after a day or two. Drink plenty of fluids during these days to replenish the lost water content and to keep your body hydrated at all times. If drinking fluids affect your stomach then you may need to take the fluids intravenously. If you do not get relief from the symptoms even after a couple of days, seek medical help.
Oral Rehydration Salts (ORS) - How To Make It?
Oral Rehydration rehydration salts (ORS) is a special drink made up of sugars, salts, and clean water. It can help replace fluid loss from severe diarrhea or vomiting. Studies have shown ORS to be as effective as intravenous fluid administration when treating dehydration. ORS drinks can be made using purchased packets, like Pedialyte®, Infalyte®, and Naturalyte®. You can also make ORS drinks at home using clean water, salt, and sugar.
Making Your Own ORS Solution--
1. Gather the ingredients. To make your own ORS solution, you'll need:
Table salt
Clean water
Granulated or powdered sugar
2. Mix the dry ingredients. Add a half-teaspoon of table salt and 2 tablespoons of sugar into a clean container. You can use granulated or powdered sugar.
If you don't have a teaspoon to measure, you can use a fistful scoop of sugar and a three-finger pinch of salt.
3. Add one liter of clean drinking water. If you cannot measure out a liter, add 5 cups of water (each cup is about 200 ml). Only use clean water. The water can be bottled water or recently boiled and cooled water.
Be sure to only use water. Milk, soup, fruit juice or soft drinks cannot be used since they will make the ORS ineffective. Don't add any extra sugar.
4. Stir well and drink. Use a spoon or whisk to mix the ORS powder into the water. After a minute or so of vigorous stirring, the solution should be completely dissolved. Now, it is ready to drink.
ORS solution can be refrigerated for 24 hours. Do not store it any longer. If you wish to discuss any specific problem, you can consult a general physician.
6765
people found this helpful

MBBS, Diploma in Tuberculosis and Chest Diseases (DTCD), MD - General Medicine
Diarrhea is a very common condition, which is associated with the passage of the ingested fluids and foods through your colon more frequently than usual or in huge amounts. This condition is mostly caused by the action of viruses, parasites, bacteria, medications like antibiotics, certain digestive disorders, abdominal surgery, lactose intolerance, and consumption of an excessive amount of alcohol etc. Here are some of the common symptoms, which indicate that you are suffering from mild to moderate diarrhea:
Thirst
Dry or sticky mouth
Not urinating much
Darker yellow urine
Dry, cool skin
Headache
If you are suffering from a more serious form of diarrhea, you might also experience symptoms like:
Presence of mucus, blood and traces of undigested food in your stool
Not urinating, or very dark yellow or amber-colored urine
Dry, shriveled skin
Irritability or confusion
Dizziness or light-headedness
Rapid heartbeat
Rapid breathing
Sunken eyes
Listlessness
Shock (not enough blood flow through the body)
Unconsciousness or delirium
Diarrhea mostly gets cured even without consuming any medicines within a couple of days. However, you need to consult a doctor and get proper treatment for diarrhea in the following cases:
If you are continuously experiencing the condition for more than two days
Your stools contain blood or are black
Severe pain in the rectum or abdomen is bothering you
You experience signs of dehydration like excessive thirst, weakness, dizziness, dry mouth, urine of dark color or reduced frequency and amount of urination
Your body temperature exceeds 102 F (39 C)
Why is the urinary excretion important?
The urinary tract is important because it filters wastes and extra fluid from the bloodstream and removes them from the body. Normal, functioning kidneys
prevent the buildup of wastes and extra fluid in the body
keep levels of electrolytes, such as potassium and phosphate, stable
make hormones that help regulate blood pressure
make red blood cells
keep bones strong
The ureters, bladder, and urethra move urine from the kidneys and store it until releasing it from the body.
Oral rehydration therapy (ORT) is a type of fluid replacement used to prevent and treat dehydration, especially that due to diarrhea. It involves drinking water with modest amounts of sugar and salts. Oral rehydration therapy can also be given by a nasogastric tube. Take 100-150ml of ORS or any other fluids like fresh juice, lemon water, coconut water, daal water, lassi and chaach can be taken as rehydration fluids. If you wish to discuss about any specific problem, you can consult a General Physician.
5689
people found this helpful
Near By Doctors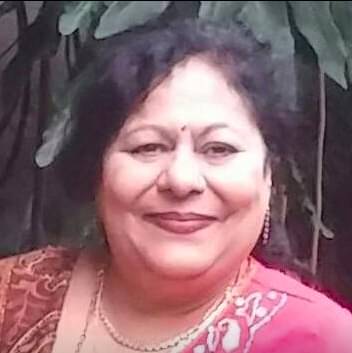 MBBS Bachelor of Medicine and Bachelor of Surgery
General Physician
Book Appointment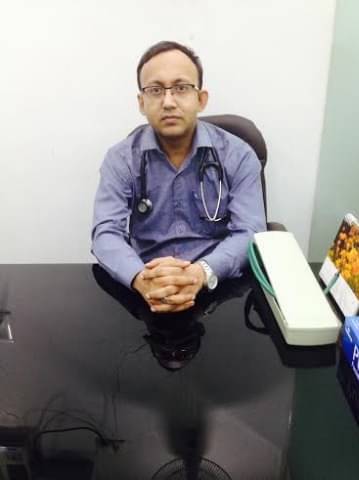 DNB (Medicine), MBBS
General Physician
National Heart Institute,
Book Appointment

MD - Physician, CCEBDM
General Physician
Kukreja Healthcare Clinic,
Book Appointment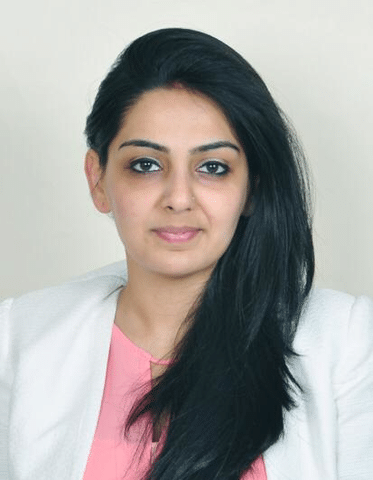 MBBS
General Physician
Dr. Meenakshi B Soni Clinic,
Book Appointment

MBBS, Basic Life Support (B.L.S), Advanced Cardiac Life Support, Fellow of Academy of General Education (FAGE)
General Physician
Book Appointment

MBBS, MD - Medicine
General Physician
Book Appointment