Videos (7)
View All Videos
Personal Statement
I'm dedicated to providing optimal health care in a relaxed environment where I treat every patients as if they were my own family.
...more
I'm dedicated to providing optimal health care in a relaxed environment where I treat every patients as if they were my own family.
More about Dr. Anubhav Gupta
Dr. Anubhav Gupta is an eminent plastic surgeon based in Old Rajendra Nagar, Delhi. He completed his MBBS, MS in plastic surgery from B.J. Medical College, Ahmedabad. He did his M.Ch in plastic and reconstructive surgery from Smt. N.H.L.Municipal Medical College Ahmedabad. He obtained a DNB from the National Board of Examination, Delhi. He has been an excellent student and a gold medallist in his MS and M.Ch. Dr Anubhav Gupta is a member of Delhi Medical Council. His follow up procedures post operations is what sets him apart as he has been doing the same for over 16 years. The precision with which Dr. Anubhav Gupta deals with his patients has earned him a name in the medical community in Delhi. He currently practices from Sir Ganga Ram Hospital in Old Rajendra Nagar in Delhi. His services include tattoo removal, facial rejuvenation treatment, cryotherapy and anti-ageing just to name a few. His experience and reliability added to his friendly demeanour makes him accessible to his all his patients, making him a top and recurring choice amongst his patients.
Info
Education
DNB - National Board of Examination, Delhi - 2010
MCh - Plastic and Reconstructive Surgery - B.J. Medical College, Ahmedabae - 2008
MS - Plastic Surgery - B.J. Medical College, Ahmedabad - 2004
MBBS - B.J. Medical College, Ahmedabad - 2000
Languages spoken
English
Hindi
Professional Memberships
Delhi Medical Council
Gold Medal In MS( 2004 )
Gold Medal In Mch( 2008)
Location
Book Clinic Appointment with Dr. Anubhav Gupta
Q-4, Janta Market, Rajouri Garden

,

Delhi
Get Directions


Consult Online
Text Consult
Send multiple messages/attachments. Get first response within 6 hours.
7 days validity
•
₹300 online
Consult Now
Phone Consult
Schedule for your preferred date/time
5 minutes call duration
•
₹400 online
Consult Now
Video Consult
Schedule for your preferred date/time
5 minutes call duration
•
₹700 online
Consult Now
Services
Submit Feedback
Submit a review for Dr. Anubhav Gupta
Your feedback matters!
Write a Review
Patient Review Highlights
"knowledgeable"
3 reviews
"Very helpful"
4 reviews
"Caring"
1 review
"Saved my life"
1 review
Reviews
Anup
Jan 14, 2017
I found the answers provided by the Dr. Anubhav Gupta to be very helpful. Its good to have some knowledge regarding this condition thanks for this
Parshant
Nov 17, 2017
Great
Feed
Shared 3 months ago • Featured Tip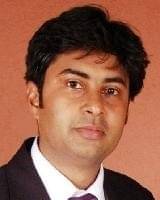 DNB, MCh - Plastic and Reconstructive Surgery, MS - Plastic Surgery, MBBS
Cosmetic/Plastic Surgeon, Delhi
What Is Rhinoplasty?
Rhinoplasty is colloquially known as a "nose job". It is a cosmetic surgery conducted to reshape the nose. The corrective surgery is performed to make the nose smaller or larger, correct the bump, the angles in relation to the upper lip, indentations and other defects relating to the tip of the nose.
Rhinoplasty can be conducted using general or local anaesthesia. Rhinoplasty can correct the structure of the nose if it causes difficulty in breathing. Rhinoplasty can also improve the physical appearance after an injury or disease.
A Few Myths About Rhinoplasty
Cosmetic rhinoplasty is meant for rich and vain people.
Anaesthesia can be dangerous.
Dissatisfaction with nose shape or size can be eradicated completely.
Rhinoplasty needs to be performed more than once.
Rhinoplasty creates a drastic and extremely noticeable transformation of the nose.
Rhinoplasty is most definitely covered by insurance.
Rhinoplasty can cause scars, stitches and bruises on the nose.
Any plastic surgeon can perform rhinoplasty.
Rhinoplasty is a simple surgery.
Rhinoplasty is a very painful procedure.
A Few Facts About Rhinoplasty
The demand for rhinoplasty is rising by leaps and bounds every day.
Rhinoplasty is not just a cosmetic procedure to look good. It is known to correct some real nasal disorders. Swellings, breathing issues due to a deviated septum or other structural problems that cause pain and respiratory troubles can be fixed by rhinoplasty.
There are different techniques used for men and women. The structure of a man's nose differs slightly from a woman's, in terms of angles and slopes. These are determined and corrected by expert and experienced plastic surgeons.
The discomfort after the surgery is mild and moderate. Most patients recover in a couple of hours. In major surgery case, it takes a day.
Rhinoplasty is fairly affordable.
Insurance covers can be claimed when the surgery is not for cosmetic purpose, but for genuine corrective purpose.
Rhinoplasty can help to make minor corrections as well, without causing drastic or obvious changes.
Anaesthesia performed during the surgery rarely causes any long term complication. It is relatively safe.
In case you have a concern or query you can always consult an expert & get answers to your questions!
3683
people found this helpful
Shared 4 months ago • Featured Tip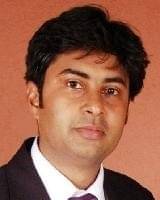 DNB, MCh - Plastic and Reconstructive Surgery, MS - Plastic Surgery, MBBS
Cosmetic/Plastic Surgeon, Delhi
Introduction
The common male problem in an Aesthetic clinic, Gyanecomastia, is truly Pseudogynaecomastia with only fatty tissue and minimal glandular tissue. The condition is a part of the co existing Obesity disorder and is rarely, a standalone entity. The treatment options shall include an approach to answer the issue of obesity as a whole, not rest contented with surgical removal of the enlarged breasts alone. What is seen and what is treated is just a tip of the iceberg.
Gynaecomastia, an innocuous condition, that affects 35-70% of male population immediately after birth, during adolescence and old age is rarely brought to notice as the sufferer makes all attempts to hide it as the condition brings with it a sense of shame and pain in public places and mental suffering. Herein starts the search for the treatment. Medical and multifaceted surgical options evolved over centuries with the current opinion being fat removal by anyone form of liposuction and the gland removal by direct excision. Gynaecomastia, is increased breast tissue in males composed of glandular and fatty tissue.
Physiological gynaecomastia of puberty that normally regresses with age tend to stay back being sustained by the modern lifestyle changes. Processed foods and environmental pollution of air and water, the cosmetics used on the body like deo odorants, perfumes and toiletries, synthetics and chemicals have contributed to explosions of generalised obesity. With this generalised obesity, the tendency to hold back excess fat in the breast developed. This clearly shows the reason for higher incidence of (pseudo) Gynaecomastia of late. Hormonal imbalance due to reasons stated above, aggravate the situation. Gynaecomastia is part of the generalised obesity and it is more fat and little gland.
However, this condition does not have any harmful effect on the body, but it can cause distress emotionally. Men may lose their self-confidence and they can be psychologically affected by this.
What Causes Gynaecomastia?
It is a type of hormonal imbalance that results in the growth of the male breast tissues. The ratio of oestrogen v/s androgens gets altered and causes the enlargement of the breasts. For this condition to occur, the amount of oestrogen increase in the body, or the amount of testosterone drops. Sometimes it can be the combination of both.
There are certain diseases that may contribute to gynaecomastia and they are as follows:
Kidney diseases

Drop in testosterone levels

Certain medications such as methadone, medications for HIV or treating prostate cancer

Certain tumours caused in male sex organs such as cancer of the Leydig cells or the Sertoli cells resulting in deprivation of androgen levels
Conclusion:
True Gynaecomastia that requires surgical treatment is not so uncommon. What is commonly believed to be gynaecomastia is truly Pseudo gynaecomastia with a co exiting clinical picture of obesity, high BMI, sedentary life and wrong lifestyle. Surgical treatment by laser liposuction under Tumescent Anaesthesia gives very good results with high patient satisfaction and negligible post operative complications. Gland fragmented with laser can be extricated thro' same entry point without sub areolar incision.
In case you have a concern or query you can always consult an expert & get answers to your questions!
3375
people found this helpful
Shared 5 months ago • Featured Tip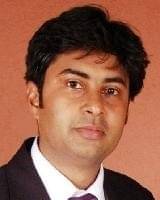 DNB, MCh - Plastic and Reconstructive Surgery, MS - Plastic Surgery, MBBS
Cosmetic/Plastic Surgeon, Delhi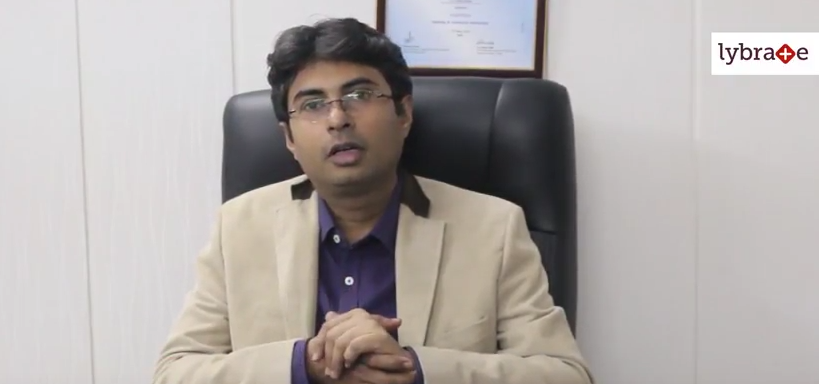 Hello friends,
I am Dr Anubhav Gupta and I am a consultant plastic surgeon at Sir Ganga Ram Hospital. Today we are going to talk about a topic, which usually we see all around us every day in there and out. That is the common household injury that is an injury which we sustain in our household, our kids sustain and everybody of us must or might have this kind of injuries during our lifetime. So, if we are to look broadly, what kind of injuries we sustain at home, you can say some of them are like called kitchen injuries, injuries which are sustained in the kitchen. What they can be, they can be a simple cut by a knife or finger coming into the grinder by a kid or even burns, by hot water spilling and sometimes the oil spilling off, so one is the cut injury and other is the burns. Now, cut injuries can be anywhere in our body, cut injuries are usually in the hand because we are working with the knife with our hands. So one thing which I am going to emphasize here is that, in any injury of the hand we should not take it lightly because our hand is a network of lot of tendons, nerves, ligaments and they are pretty superficial hairs, so any injury, suppose the injury is there in the wrist, it should always be evaluating because there is a lot of function of nerve which is going from here to here. So whenever you have an injury by a knife at home, you should always consult an expert preferably a plastic surgeon. So this is one kind of injury, many times our fingers can come into certain machine and there are cut off, so they if brought properly preserved in time can be put back and you should then there is cut part is there you should be preserved inside a clean cloth and should be put on the ice, not directly but inside a polythene then on ice you should rush to your nearby plastic surgeon and there is a possibility that the cut part can be put together by microvascular surgical technique, now this is one type of injury. The Other type of injury which is common sees the children hand and fingers come into bed boxes, doors this kind of injuries can also be evaluated and the treatment as early as possible. Then many times we slip and we fall, we have multiple injuries, we break a bone, there are wounds, many times kids running around hitting the bed and they have cut all over their face. So these injuries should also be if you want a less scar, if you want a better result you should consult your plastic surgeon. And if there is a hand injury which is not neglected something which is followed in the head we should not neglect. Even if you have slightest of a doubt for example if there is a vomiting, if there is a bleed from the nose or there is some sort of conversion or patient has gone as loss of consciousness, so you should consult a neurosurgeon also. So these are the kind of slip injuries, then sometimes there is a fall of heavy object or fall of things over you, they also should be evaluated. The other injuries if we have seen in children as zipper injuries to the penis that also should not be neglected and immediate action if the skin deep should be taken and whatever surgical intervention is required that should be done. All in all, it is always said that prevention is better than cure. So you should always be very careful when you are around at home and you should not let the kids roam around here and there and they should be supervised and so we can prevent these injuries.
3936
people found this helpful
Shared 5 months ago • Featured Tip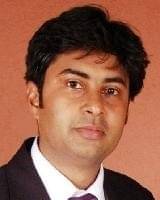 DNB, MCh - Plastic and Reconstructive Surgery, MS - Plastic Surgery, MBBS
Cosmetic/Plastic Surgeon, Delhi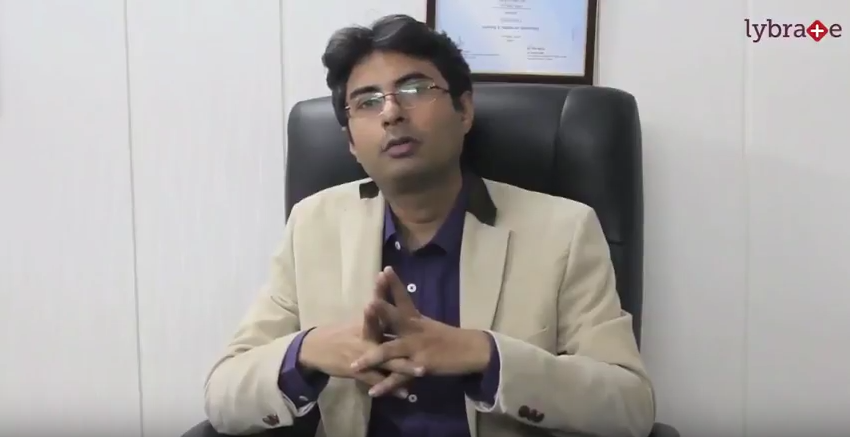 Hello friends, I am Dr Abhinav Gupta, I am a consultant plastic and cosmetic surgery working at Sir Ganga Ram Hospital in New Delhi. Today I am going to talk about the very common topic and that is post massive weight loss body contouring. So what exactly is post massive weight loss firstly we need to understand that nowadays we are seeing a lot of people who are very obese and in fact, they are morbidly obese with a BMI (Body Mass Index) is more than 35. Now there are 2 ways in which patients lose weight, one is by a lot of exercise and dieting and the other way is bariatric surgery. So what we will see a trend of is, there are many patients who have lost a lot of weight for the period of one year, they come to us with lose, hanging skin from all over their body from their arms to the chest as well as abdomen as well as thighs and buttocks, which looks very bad. So they come to us for surgical corrections. So what we do exactly comes under the heading of pot massive weight loss body controlling. Now the next question which comes to our mind is what we do, there are multiple procedures which are required in these patients, they have lose skin of the arms, the chest, the abdomen as well as buttocks and the thighs. So we combine and try to do these surgeries in two sittings, in one surgery usually we do abdominoplasty, along with the thigh and buttock lift or a CBL or complete body lift. And in the 2nd sitting, we do chest with arms, usually, in the 1st sitting we prefer to do chest and arms and in a 2nd sitting, we do the abdomen and buttocks, many times in many patients we do this surgery in three sittings that depend from patient to patient. And another thing which comes to our mind after the surgery is recovery period. Usually, the recovery period for the abdominoplasty is 7 days to 10 days and wreaky plasty and chest surgery is 5 to 6 days and after the surgery is over, the patient is usually advised to wear pressure garments. So that the skin, whatever skin is that further come into shape. Usually, these patients are very gratified and very happy because all the extra skin is gone and this is a rewarding surgery for them.
Thank you.
2751
people found this helpful
Shared 5 months ago • Featured Tip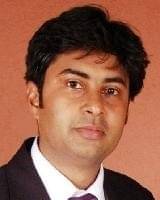 DNB, MCh - Plastic and Reconstructive Surgery, MS - Plastic Surgery, MBBS
Cosmetic/Plastic Surgeon, Delhi
Abdominoplasty, also known as "tummy tuck" is a surgical procedure aimed at removing excessive skin from the abdomen. This surgery removes the extra fat and skin, thus making the abdomen flatter, resulting in tighter muscles near the walls or border of your abdomen. You should consult your doctor and strictly follow prescribed procedures before and after the surgical process. It must not be confused with liposuction i.e. the cosmetic surgery which removes excessive fat deposits in the body.
Abdominoplasty or tummy tuck is beneficial to you,
If you possess good physical health.
If you are a non-smoker or have recently quit smoking.
If you have a stable health and realistic expectations about the outcome of the surgery.
If you have been pregnant previously and now need to lose weight and fat deposits.
The surgery is not suitable for the following cases:
If you are planning to get pregnant, then it is recommended to perform the surgery after delivery. This is due to the fact that your muscles can be stretched again after the surgery.
If the appearance of scars after tummy tuck is a problem, consult your doctor about the scar replacement procedure.
If you still smoke or are absolutely unable to quit.
Types:
There are two procedures of tummy tuck. These are decided by the surgeon during your consultation and some pre-surgery medical tests. The procedures are: a) Complete Abdominoplasty and b) Partial or mini abdominoplasty.
In Complete Abdominoplasty, the surgeon cuts the abdomen from hipbone to hipbone and your skin, tissue and muscle will be operated. In the case of partial or mini abdominoplasty procedure, the fat deposits are usually located below the navel region and the surgeon may not move your belly button. The entire procedure may take around two to three hours.
Aftercare:
Proper nutrition and healthy meals are required for this surgery. You must follow a balanced diet and focus on post-operative care.
In case you have a concern or query you can always consult an expert & get answers to your questions!
3483
people found this helpful
Shared 6 months ago • Featured Tip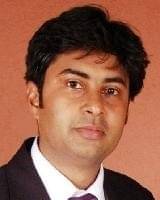 DNB, MCh - Plastic and Reconstructive Surgery, MS - Plastic Surgery, MBBS
Cosmetic/Plastic Surgeon, Delhi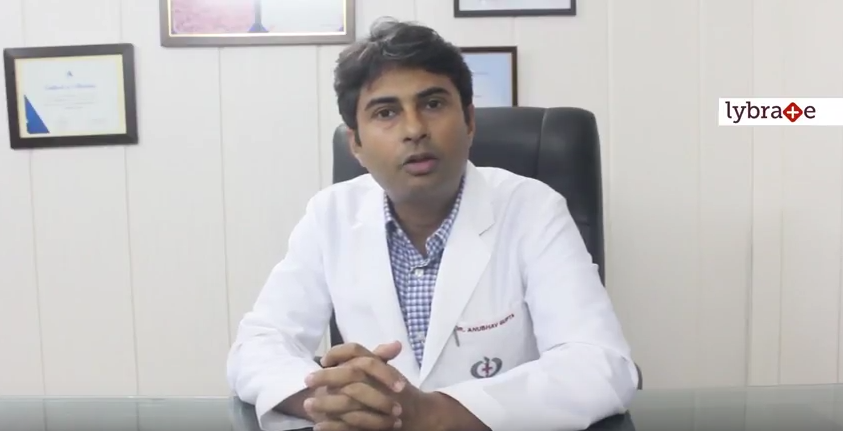 Hello Friends, I am Dr Anubhav Gupta and I am consultant Plastic surgeon working at Sir Ganga Ram Hospital, today I am going to talk about hand surgery. Now hand surgery is a very vast felid which involves a lot of conditions like if you look at congenital since birth there are many kids who have absence of finger, absence of thumb, then there are many times the fingers are joined that condition called Syndactyly, then there are many time extra digits which is polydactyly. So these are the common conditions which are present in our hands at the time of birth. Then there are many conditions which are acquired like for example, there are injuries, common cuts in kitchen then finger getting into the washing machine simple cut by knife then road traffic accident wherein the part of the hand is cut from the body it is amputation and abrasions, avulsions, crushes, bruises. All these kind of injuries, loss of tissue, fracture all these comes into under the preview of hand surgery, then injury to nerve tendence. Then the third group is the burns, burns related when there are burns of the hand they cause contracture they cause the abnormal position of the joints with the inability of the person to do his works. These all category comes under the gament of hand surgery. Now, who is qualify to do hand surgery, with the basic training of at least and a person should be a qualified orthopaedic surgeon or a plastic surgeon which special interest and having worked in the field of hand surgery, such people are more qualified to do hand surgeries. I always tell that we should never take any injury to the hand lightly because there are very important vital structures which are moving under the skin. There are tendons and nerves lot of things which make this hand work. So even if thus a small it should always be super wise examined by an expert because even a small cut can cause injury to a vital structure leading to loss of function.
You can compare our hand to a crane, for example, the crane has a metallic part then there it has a lot of wires which act as pully, picking up the weight and it has a wires circuitry which is electricity which provides it. Similarly, if you look at our hand the bones soft tissues provide the framework of metal just like a crane and the pullies the tendons and the ligaments they are the pullies for lifting the weight and electric circuitry are the nerves. So, if we look at this analogue hand, works like a crane so any part of this complex system if it is injured then it is not working properly. Again another thing which we should understand it many times even after surgery the return to function depend a lot of things like Physiotherapy exercise what your surgeon tells you. It is like a machine if we don't lose it, it will rust and it will not work. So we have to understand the complexity of the injury, the outcomes which are dependent or not only on the surgery but lot of other factors for example, the education of the person, if he is well educated there is always a chance the person will understand the mechanism how his hand works he will be able to get a better result as compare to the person, who doesn't understand the importance of these systems.
3099
people found this helpful
Shared 6 months ago • Featured Tip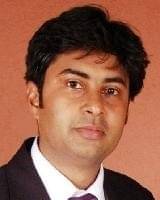 DNB, MCh - Plastic and Reconstructive Surgery, MS - Plastic Surgery, MBBS
Cosmetic/Plastic Surgeon, Delhi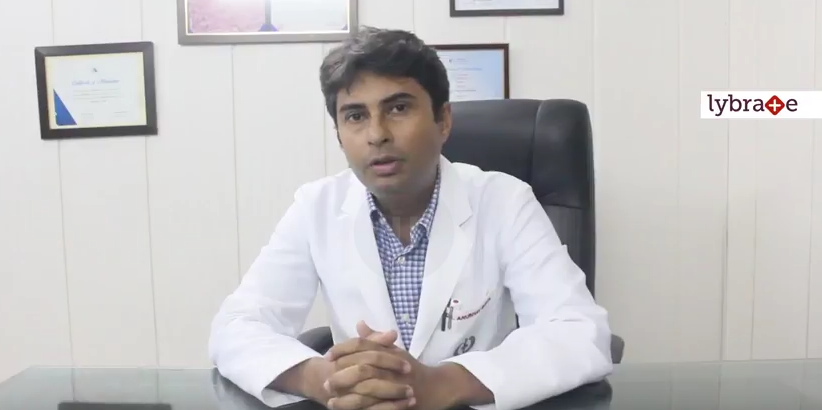 Hello everyone, I am Dr Anubhav Gupta and I am consultant Plastic and cosmetic surgeon working at Sir Ganga Ram Hospital, today I am talking about a procedure called Fat grafting or lyco injection. Now the first question which comes to our mind is who is the group of patients or who are the people who can on benefit from Fat grafting. There are many conditions, for example, we can broadly divide them into reconstructive and aesthetic conditions. In reconstructive, in congenital i.e. since birth many children have an asymmetry of face that is one part of the face is not as developed as the other part or condition called macrosomia. So in those conditions then there are certain females very rarely though who have a Poland Syndrome that is one side of the breast is not developed. So these are the conditions which present since birth, we can do fat grafting or we can correct those conditions. Second is post-traumatic for example there is a fracture of the face leading to atrophy or loss of fat from there, there is some depression, some depression in any part of the body which can be corrected by fat grafting. Many times there is the asymmetry of the breast, small asymmetry of the breast which can also be corrected. Now the cosmetic indication of Fat grafting is usually related to age-related changes. Wherein there is a sagging of facial tissue, Fat grafting sometimes helps in that and there many times cosmetically patients have depressions in the hand people request for fat grafting. Similarly, even in genitalia people request for enhancing the size of genitalia and we can do that by fat grafting. And the question which comes to our mind is what exactly is done in fat grafting, basically, fat grafting is a procedure in which we take fat by technique which we uses Coleman technique and we take fat from our body which has excess of it, for example, people have flap in their tummy or thighs and buttocks. We take that fat and we process it by the procedure by centrifuging it and once we process it and then we very find out we separate the very fine fat and by a technique of finely injecting we put it to areas where it is required. So this is briefly and a rough idea of what we do. Then something about the cost usually it costs somewhere between 25 thousand to 60-70 thousand depending the amount of fat which needs to be injected. Then another question which might come to our mind is are there is any side effect it is a routine procedure pretty safe, usual side effect the common one is there is sometimes bruising in the areas from where we do liposuction and take out the fat. So what they usually settle down in 3 to 4 weeks and the next question which might come to us how soon the patient can go back to work again there is some amount of swelling usually stays for 5 to 7 days and the patient can resume work after 7 days to 10 days. Thank You.
2851
people found this helpful
Shared 6 months ago • Featured Tip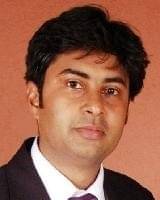 DNB, MCh - Plastic and Reconstructive Surgery, MS - Plastic Surgery, MBBS
Cosmetic/Plastic Surgeon, Delhi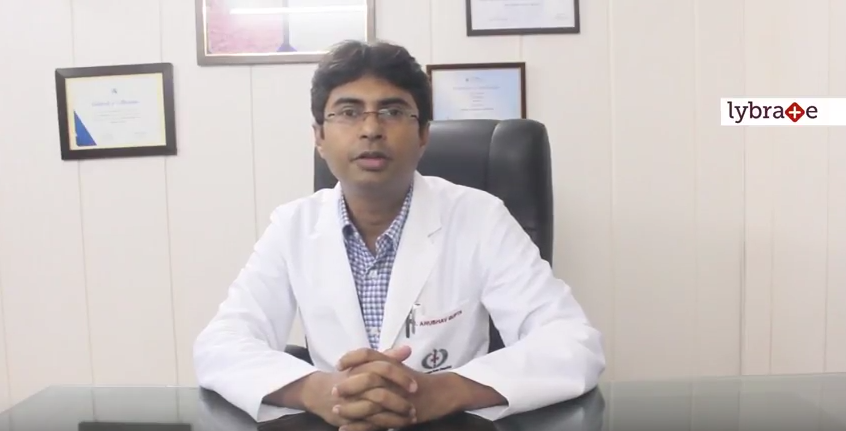 Surgical treatment for facial rejuvenation
3079
people found this helpful
Shared 7 months ago • Featured Tip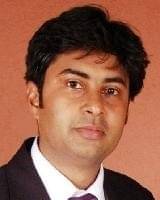 DNB, MCh - Plastic and Reconstructive Surgery, MS - Plastic Surgery, MBBS
Cosmetic/Plastic Surgeon, Delhi
Having a cosmetic surgery is quite a big deal. It is an expensive surgery, which causes alteration of your body features. Although cosmetic surgeries are usually effective and provide satisfactory results, you should keep several things in mind before a cosmetic surgery. You should know all important facts about cosmetic surgeries, their procedure and results before undertaking one.

Here are the things you should consider and keep in mind:
Cosmetic surgeries are permanent: You would like the idea of perfecting several features of your body using a cosmetic surgery. However, you must keep in mind that such a surgery is permanent and your features would be altered forever. You should not undergo a cosmetic surgery half-heartedly and must think over and over before finalizing.
You should know why you are having a surgery: You need to have proper reasons why you want to undergo a cosmetic surgery. You should consider the exact reason why you feel that a cosmetic surgery is required. There are several physical and emotional changes which occur after a surgery and you should be prepared for the same.
You should know the results you want: Before having a cosmetic surgery, you should know exactly how the results would appear. Having a rough idea will not do and you should know beforehand how you are going to look post-surgery. You must make the doctor understand your requirements and desired results perfectly so that he or she can give the best results. You may use pictures and illustrations to explain your objectives to the surgeon.
You should know about the outcomes: Knowing about all the possible outcomes of the cosmetic surgery, which you have opted for is very important. For this, you need to surf the internet and do some research. Read from trustworthy medical care websites and also consult people who have had a cosmetic surgery before. You should also keep in mind the consequences which may arise if you do not like the results of a cosmetic surgery and be prepared mentally, in case some complications occur.
You should choose the best surgeon: Choosing a capable and efficient surgeon is an important thing to do, before thinking of having a cosmetic surgery. You should consider the location, experience and approach, while choosing the right surgeon. You should also make sure that the surgeon is qualified and registered to practice.
A cosmetic surgery is a serious surgery, which will change the way you look in certain ways, depending upon the type of cosmetic surgery you have chosen. Before deciding on having a cosmetic surgery, you should consider the above-mentioned factors and then only go for it.
In case you have a concern or query you can always consult an expert & get answers to your questions!
3549
people found this helpful
Shared 8 months ago • Featured Tip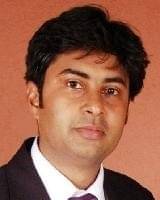 DNB, MCh - Plastic and Reconstructive Surgery, MS - Plastic Surgery, MBBS
Cosmetic/Plastic Surgeon, Delhi
Ageing gracefully is a matter of taking care of the signs of ageing as they begin their advent over our skin, hair and body. While many people turn to the regular use of cosmetics and creams, there are others who go in for regular visits to the salon for various kinds of facials and other such methods. Yet, there are other long-term and more effective methods of dealing with these signs of ageing that may show up on the skin. With the advent of technology in this matter, we now have cosmetic surgery that can help you in dealing with these signs of ageing.
Let us find out about the brow lift surgery
What is it about
This kind of surgery is usually carried out to correct the sagging skin of the forehead, which may eventually manifest as deep wrinkles. This surgery also takes care of the surrounding area like the eyelids and the eyebrows. It has been seen that many people go in for this kind of surgery when they are getting their nose fixed with a cosmetic procedure.
Procedure of Brow lift
There are two kinds of brow lifts that one can choose from, the classic brow lift and the endoscopic brow lift. While the classic lift involves one long cut that goes from your ear level across your hairline, the endoscopic lift needs a few shorter cuts in the scalp, through which a tiny camera may be inserted for the procedure. This involves better recovery and minimal scarring as well. Before the surgery, you may be asked to limit your use of painkillers, if you happen to take them on a regular basis. The doctor will also ask you make a few lifestyle changes where you need to give up smoking, in case you indulge in the same on a regular basis.
Recovery: After the procedure, you will need to keep plenty of ice on hand so that you may apply the same to bring down the pain and bruising. There will be some amount of redness that you may experience for a few days and weeks as well. The cosmetic surgeon may also prescribe some medicated ointments for application to the incisions. You will also have to keep your head elevated with the use of pillows so that you can recover faster. Also, your doctor will instruct you on how best you can change your bandages at home.
Make up: After a brow lift, you may want to use some amount of makeup to cover up the bruising and redness. Yet, you should stay away from these harsh chemicals and too many layers of makeup in order to, give your skin enough time to recover. A light powder will be sufficient to cover up the bruises and keep your skin comfortable. Use make up only a few weeks after the surgery. If you wish to discuss about any specific problem, you can consult a Cosmetic/Plastic Surgeon.
3344
people found this helpful
View All Feed