About
Our goal is to provide a compassionate professional environment to make your experience comfortable. Our staff is friendly, knowledgable and very helpful in addressing your health and fin...
...more
Our goal is to provide a compassionate professional environment to make your experience comfortable. Our staff is friendly, knowledgable and very helpful in addressing your health and financial concerns.
More about The Healing Touch Medical & Dental Care
The Healing Touch Medical & Dental Care is known for housing experienced General Physicians. Dr. Kumar M, a well-reputed General Physician, practices in Delhi. Visit this medical health centre for General Physicians recommended by 56 patients.
Timings
Location
Badrinath Mandir Road, Block B, Mcd Colony, Dilshad Garden. Landmark: Chetak Complex, Delhi
Dilshad Garden
Delhi,
Delhi

Get Directions
Doctor in The Healing Touch Medical & Dental Care
Services
Submit Feedback
Submit a review for The Healing Touch Medical & Dental Care
Your feedback matters!
Write a Review
Feed
Nothing posted by this doctor yet. Here are some posts by similar doctors.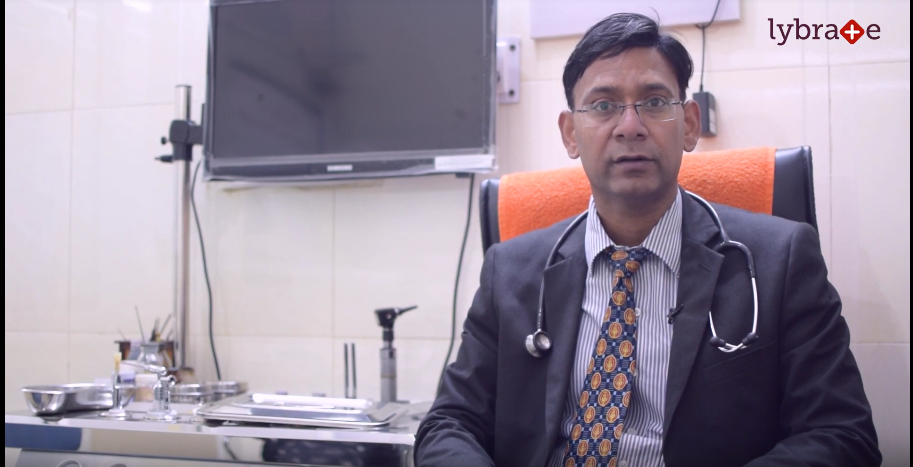 The term sinus is usually used in reference to the cavities near the nose. If these cavities become inflamed or swollen, the condition is known as sinusitis. If this condition lasts for more than 12 weeks, it is categorized as chronic sinusitis. This leads to a buildup of mucus that can make breathing difficult. Home remedies may help relieve some of the symptoms associated with this condition but in most cases, medication is required.
247
people found this helpful
Try to engage yourself with your friends and family members so as to control your urge to masturbation, usually there are no side effects but excess masturbation can lead to weakness, self guilt.
1
person found this helpful

MBBS, MD , FIPM (Fellow in Interventional Pain Management)
Anesthesiologist, Ahmedabad
Your knees are one of the most vulnerable parts of your bodies. In case of strenuous or vigorous activities, knees are more prone to damage and injury than the other parts. Several of the knee tissues are fairly delicate and often are easily impaired. Among the other knee tissue injuries, meniscus tears are perhaps the most frequent. Meniscus is essentially a cartilage that protects and stabilizes the knee joints. However, an untoward twist or a strain can lead to a tear in the meniscus. Meniscus tears are a common phenomenon among athletes and sportsmen. They have been noted to be more recurrent in older individuals.
Some of the early symptoms that indicate the onset of a meniscus tear are swelling and difficulty in bending or straightening of the leg. Sometimes a "locking sensation" in the knees also forebodes a torn meniscus. The inflammation potentially causes a lot of pain and irritation. While, it is fairly easy to ignore a meniscus tear for a normal knee injury, prolonged overlooking may only aggravate the pain and worsen the condition. The process of diagnosing a meniscus tear usually involves an MRI scan and an X-ray examination, over and above a detailed evaluation of the wound.
Treating meniscus tears vary according to the extent of the injury. Depending upon the location and the depth of the tear, various cures can be tried. The healing process, however, depends upon other allied factors such as age, level of physical activities and one's medical history. An external and minor injury is easily mendable. Whereas, graver injuries are resolved through surgical means. The other non-operative means include certain prescribed medicines and specific exercises. Some of the recommended ways of battling a meniscus tear can be enlisted as:
Resting the knee by limiting the activities that involve excessive use of the legs or they may potentially strain the leg muscles.
Applying ice pack can significantly bring relief to the swelling and the pain in the injured knee. Doctors advice regular use for a duration of at least 15 days.
Compressing the knee using an elastic bandage or neoprene sleeve reduces the swelling in the knee.
Prescribed medicines in the likes of non-steroidal anti-inflammatory drugs can be effective remedies for a meniscus tear.
Varicose veins are known to be a very common problem, which result in the inflammation of veins in the body. Veins are the blood vessels, which are responsible for the transfer of deoxygenated blood from the different parts of the body to the heart. Because the blood does not contain oxygen, it has a bluish tinge. As a result varicose veins are most likely to appear bluish when swollen.
This condition is quite common in old people and some are even likely to develop slight ulcers in the vein.
Homeopathic treatment for varicose veins
Certain homeopathy drugs are said to work wonders for this condition, as they not only offer pain relief but also make the veins more elastic. This helps with effective circulation and thus, the swelling reduces. The following is a list of some homeopathic medicines that work best to cure varicose veins.
1. Hamamelis
It is known to be the best cure for varicose veins. It effectively stops any sort of bleeding from the veins. It also offers relief from pain and from a sensation of heaviness of the legs.
2. Pulsatilla
This medicine is greatly recommended for women who develop varicose veins during the course of their pregnancy. It immediately does away with the pain. The medicine especially works well for swollen veins of the legs and the hands. Application of a cold pack also helps relieve the pain and reduce swelling.
3. Calcarea
It is generally recommended to patients who have varicose veins, but do not suffer from any pain. In case the patient feels chilly and suffers from various other symptoms like some sort of burning sensation in the veins or cold hand and feet, calcarea is a good cure.
4. Graphites
It is known to be a great cure for varicose veins that is accompanied with some amount of itching and cramping.
5. Arnica
This homeopathic medicine effectively deals with varicose veins accompanied with symptoms like soreness and bruising.
A good night's sleep is very essential for the body and mind to recharge and be ready to function to its full extent each day. Though the constant change in lifestyles have removed the fixed sleep hours, it is still advisable that for a healthy lifestyle, about 7 to 8 hours of sound sleep is essential. Studies reveal that about 60% of the UK population is sleep deprived, getting 6 or less hours of sleep. Further, studies have shown that there is a good correlation between a person's food habits and the sleep pattern.
While some foods are good at inducing sleep, there are others which help you reduce the fatigue that sleeplessness brings in. The following is a list of foods with the most significant benefits outlined :
Fruits:
- Cherries: Cherries contain melatonin which controls our biological clock. Often used to combat jetlag, melatonin improves sleep duration and quality of sleep.
- Bananas are loaded with potassium and magnesium, which are very good for cardiovascular health and cognitive functioning. They are believed to induce peaceful sleep.
- Mangoes help by boosting the immune system and providing a good sleep.
- Blueberries - they are believed to reduce oxidative stress and muscle cell inflammation
Milk - A glass of warm milk incudes sleep. Add a pinch of cinnamon and see yourself sleep even better. Scientists believe that tryptophan and serotonin do the magic. Not just milk, even other dairy products like cheese improve your sleep.
Fish - The salmon, sardines, and tuna are rich in omega-3 fatty acids and also contain vitamin B6. Both these are believed to improve cognitive state and are believed to induce a restful sleep.
Nuts - Be it walnuts or pecans or cashews, all nuts contain a soothing effect. They are a good source of tryptophan, which is an amino acid responsible for sleep. This releases melatonin and serotonin which regulate the biological clock and manage sleep patterns.
Herbal tea - For instance, chamomile tea and valerian tea act as a mild sedative and encourage a healthy sleep. The whole act of brewing the tea with the aroma wafting through the air is believed to promote a soothing effect too. Green tea is also considered to be a sleep-inducing agent.
It is always advised to maintain a lifestyle that allows you to recharge your body with the required amount of sleep. The benefits of a good night's sleep cannot be denied or hidden. On rare occasions, these alternatives could come in handy, both to induce sleep and to fight the fatigue arising out of a lack of it. If you would like to consult with me privately, please click on 'Consult.'
Carpal tunnel syndrome is a painful disorder of the hand caused by pressure on your median nerve as it runs through the carpal tunnel of the wrist. Symptoms include numbness, pins and needles, and pain (particularly at night). Anything that causes swelling inside the wrist can cause carpal tunnel syndrome, including repetitive hand movements, pregnancy and arthritis.
Cause of Carpal Tunnel Syndrome
Carpal Tunnel Syndrome symptoms begin when the pressure inside the tunnel becomes too high. This results in your median nerve becoming compressed as it passes through the small tunnel.
The carpal tunnel pressure increase occurs when either of two things happens:
The tunnel space decreases, such as when the wrist swells eg after a traumatic injury, partial subluxation of the carpal bones or fracture or tenosynovitis.
When the contents of the tunnel (median nerve, blood vessels and tendons) enlarge.
Both of these situations increase the pressure on the nerve, leading to the carpal tunnel symptoms.
Symptoms of Carpal Tunnel Syndrome
Carpal Tunnel Syndrome (CTS) sufferers will usually experience the following symptoms in their hand or fingers:
hand pain or aching
pins and needles
numbness esp at night of with wrist flexing
burning
weakness or cramping
perceived swelling
The symptoms are usually worse at night and your grip will weaken as the condition progresses. Eventually you will notice muscle atrophy of the thenar (thumb) muscles and loss of hand function or clumsiness. If this sounds like you, suspect carpal tunnel syndrome.
Gliding Exercises: Moving your fingers in a specified pattern of exercises may help your tendons and nerves glide more smoothly through your carpal tunnel. While there's some evidence that gliding exercises can help relieve symptoms when used alone, these exercises appear to work better in combination with other treatments -such as splinting.
Graston Technique/Manual Therapy: The Graston Technique incorporates a patented form of instrument-assisted soft tissue mobilization that enables clinicians to effectively detect and treat scar tissue and restrictions that effect normal function. Manual therapy techniques such as myofascial release or Active Release Technique are hands-on techniques that release tight tendons and musculature.
Ultrasound: Deep, pulsed ultrasound directed at the carpal tunnel can reduce pain and numbness, and improve hand strength. Continuous superficial ultrasound doesn't help.
Traction: Some people obtain relief from carpal tunnel symptoms by using a hand traction device, called C-Trac. You might try this device, which can be purchased for home use, if other conservative treatment options have failed.
Splints: Splints (braces) are the most commonly used nonsurgical treatment for carpal tunnel syndrome. Splints that immobilize the wrist in a neutral (unbent) position are most likely to relieve discomfort. An unbent wrist maximizes the size of the carpal tunnel, which reduces pressure on the median nerve, relieving your symptoms.
The disruption of the normal female cycles of menstruation and ovulation after the age of 45 and the loss of her ability to conceive naturally is known as menopause. The associated symptoms of menopause are heat flushes, insomnia, weight gain, depression, nausea and fatigue. While hormone replacement therapy is the most common procedure to provide relief from menopausal symptoms, natural homeopathic remedies can also be used for the same. These remedies are completely safe as opposed to hormone replacement therapy which has a number of side effects.
The following homeopathic medicines and remedies can be used to treat menopause:
1. A balanced diet which provides you with optimal nutrition can be helpful in treating menopausal symptoms. When you get enough vitamins and minerals, the physical discomfort caused by the symptoms can be reduced greatly.
2. Phosphorus can help with migraines, extreme sweating, numb hands, fast pulse, memory problems and dry and itchy skin. Foods high in phosphorus content are meat, fish, cheese, nuts and seeds of pumpkins, sunflowers etc.
3. Excessive deposition of fat can interfere with the hormonal cycles and cause imbalances in the level of estrogen and progesterone. So, regular yoga and exercise can be helpful.
4. Amylenum nitrosum can provide relief from profuse sweating, shortness of breath and palpitations.
5. Phytoestrogen or dietary estrogen is a compound found in foods such as soybeans, oats, barley, carrots, fenugreek, rice etc. Phytoestrogen can provide natural relief from menopausal symptoms.
6. Aurum metallicum is used to get the tissues and organs to function normally again and control feelings of anxiety and claustrophobia.
7. Aconitum napellus (wolf's bane) is a flowering plant and its extracts can reduce panic attacks, heat flushes, over excitability and depressive symptoms.
8. Argentum nitricum is a nitrate compound of silver which is used to control excessive bleeding in the pre-menstrual stages.
9. Belladonna (deadly nightshade) is beneficial for a large number of symptoms such as headaches, fatigue, insomnia, frequent urination, osteoporosis, abnormal weight gain and other nervous disorders.
10. Bryonia alba, a flowering plant, is used as a remedy for vaginal infections, rashes and vaginal dryness that are common during menopause.
11. Natrum muriaticum, in small amounts, helps to reduce stress. Stress can cause problems in thyroid function, cognitive functioning, digestive system functioning and it can elevate blood pressure levels rapidly.
12. Nux vomica (strychnine) is a common homeopathic medicine for nausea, vomiting and indigestion. These problems are seen frequently in menopausal women, especially after meals at night.



Gastric acids are chemicals provided by your stomach to aid digestion. But the corrosive effects they induce are counteracted by the secretion of other chemicals. It is when the secretion of these chemicals is impaired that it leads to damaged stomach lining, causing acidity, also known as acid reflux.
Ayurveda promises some easy home treatments for acidity which are quite efficient in ensuring fast recovery for you. You can use any of these listed Ayurvedic treatments if you suffer from acidity.
1. Amla powder (Indian Gooseberry) and honey

Soak one teaspoonful of amla powder in half a cup of water. Add honey and stir and drink empty stomach in the morning. Repeat similarly for the evening.

2. Cumin seeds
You can reduce cumin seeds to their powder form, then you have to add half a spoon of it to water; presumably, one liter. Then, keep the solution boiling then filter it. You will have to make sure that you drink this solution instead of normal water. Take this water based solution everyday till recovery. This is quite an effective remedy for acidity.

3. Mulethi (liquorice) and honey

You can reduce liquorice root to powder, then to half a spoon of this powder add little honey to form paste. Lick to consume this paste twice daily after meals. Liquorice neutralizes the acids quickly to give relief.
4. White pumpkin juice

Take white pumpkin peel and slice it and make a pulpy juice out of it. Half a cup twice daily gives fast recovery from gastritis and acidity. Alternatively you may eat sweet made of pumpkin (peetha ki methai) after meals.

5. Buttermilk
You can take half a glass of buttermilk and add a pinch of each asafetida and turmeric to it. With it, also take care to add a tiny amount of fenugreek and drink it at night, to make the most of its benefits.
6. Jaggery
You can try taking boiled ash gourd with jaggery. This relieves the burning sensation in the stomach to a considerable extent.
View All Feed
Near By Clinics