About
Satyog Ayurveda - Creating a Healthier World
...more
Satyog Ayurveda - Creating a Healthier World
More about Satyog Ayurveda
Satyog Ayurveda is known for housing experienced Ayurvedas. Dr. Shekhar Tanwar, a well-reputed Ayurveda, practices in Delhi. Visit this medical health centre for Ayurvedas recommended by 84 patients.
Timings
Location
F-2/85, Sec - 11, Near Balaji Mandir, Rohini
Rohini
Delhi,
Delhi
-
110085

Get Directions
Doctor in Satyog Ayurveda

10:00 AM - 02:00 PM
03:00 PM - 07:00 PM
Services
Submit Feedback
Submit a review for Satyog Ayurveda
Your feedback matters!
Write a Review
Feed
Nothing posted by this doctor yet. Here are some posts by similar doctors.
Hyperpigmentation is a medical condition which occurs when an area of the skin becomes much darker in comparison to the rest of the skin tone. This happens due to an excess of a pigment called melanin. Hyper-pigmentation is fairly common and many people have reported this condition at some point in their lives.
Types of Hyperpigmentation-
Lentigines or Freckled Skin – They are mainly freckles which arise on the skin.

Solar Lentigines – Although these are known as age spots, sun spots and liver spots they are caused primarily due to prolonged exposure to the sun.
What causes hyperpigmentation?
Hyper pigmentation can be hereditary i.e. passed on to children from parents

Prolonged exposure to sun.

Picking and poking at the skin can also cause hyper pigmentation.

Medications such as hormone treatments, antibiotics and anti-seizure drugs may result in it as an unwanted side effect.

Skin injuries due to bad forms of acne vulgaris and inflammation.
How Homeopathy Works on Hyperpigmentation -
Homoeopathy considers blemishes or pigmentation as a local expression of a systemic / internal disturbance. Homeopathy believes that skin disorders are a reflection of an internal imbalance and needs to be treated from within. The homeopathic medicines are selected after a full individualizing examination and case-analysis, which includes the medical history of the patient, physical and mental constitution, genetic predisposition and so on.
While choosing homeopathic remedies the cause of pigmentation is evaluated, for example, mental stress, hormonal imbalances, sun exposure, nutritional deficiency, poor immune system and so on.
Homeopathic treatment, which gets to the root of the problem will reinforce the immune system and gradually restore the pigmented spots to the normal skin color. Homeopathic medicines restore the hormonal imbalance and control the excessive production of melanin. Homeopathy will not inhibit the natural process of the skin's melanin production. It will act on melanocytes to produce less melanin naturally thus strengthening the skin cells to stay healthy and remove excessive melanin in the skin. This improves the quality (texture) of skin, blemishes disappear and further discoloration of skin stops.
For fast recovery and to maintain the skin texture and glow, homeopaths also use external creams which are purely prepared by homeopathic Mother tincture and low potency and are very safe and without any side effects. Homeopathy medicines cure pigmentation from the root cause and assuring the patient of not facing the similar problem in future. Some of the common homeopathic medicines for treating pigmentation are:
Medicines like Lycopodium Clavatum can be consumed if you experience grayish-yellow discolored face with blue circles around the eyes. It can also cure brown spots on the nose and face.

Sepia offincinalis can treat chloasma (Yellow spots on the face and a yellow mark across the upper region of the nose and cheeks). This medicine also treats ailments during pregnancy and is best suited for patients who have dark hair.

Thuja occidentalis should be consumed to treat dry skin with uneven brown spots. People who have waxy faces with dark under eyes should consume this medicine.

Argenticum nitricum can also be consumed if your face looks pale, old and bluish. It is best suited for people who have tense, hard and brown skin with irregular brown blotches.

Cadmium sulphuratum can treat yellow stains on the cheeks and nose. This usually worsens due to prolonged exposure to the wind and sun.

Copaiva offincinalis reduces brown lenticular spots. These spots give a mottled appearance and can itch at times.

Caulophyllum thalictroides can be consumed by women who experience discoloration of the skin due to uterine and menstrual disorders.

Plumbum melallicum usually treat liver spots, hyper pigmentation and reduces the oil content of the face.
These remedies treat discoloration of the face along with liver spots, brown spots and excess oil formation of the face which is accompanied by hyperpigmentation.
However, the correct choice and the resulting relief is a matter of experience and right judgment on the part of the homeopathy doctor. The treatment is decided after thorough case taking of the patient. Thus homeopathic remedies of pigmentation are tailor-made and should be taken after consulting a specialized homeopath.
A problem pertaining to the storage function of the bladder that results in bouts of sudden, often uncontrollable urge to urinate is referred to as an overactive bladder. This condition which is marked by unconditioned or involuntary loss of urine can sometimes be quite difficult to stop. People who experience such a condition often feel humiliated and as such tend to limit their social and work life. Despite such, only a few are conscious that a brief evaluation can help them manage and overcome an overactive bladder.
Mechanism of Urination
During urination, the urine proceeds from the bladder and flows into the urethra which is located at the tip of the penis in men and above the vagina in women. As the bladder fills, the nerve signals in the brain prompts urination by coordinating the relaxation and contraction of the urinary sphincter muscles.
Causes and Symptoms of an Overactive Bladder
Primarily caused due to involuntary contraction and relaxation of sphincter muscles, several conditions can lead to overactive bladder.
Some of them are:
1. Parkinson's disease, Alzheimer's and other neurological disorders
2. Poor kidney function due to diabetes
3. Medications that lead to increased production of urine
4. Bladder abnormalities like tumors or stones
5. Constipation
6. Excessive consumption of caffeine or alcohol
Some of the common signs of an overactive bladder are:
1. Bouts of sudden, uncontrollable urge to urinate
2. Awakening at night frequently to urinate
3. Urinating more than eight times a day
Risks
The risk of an overactive bladder gradually increases with age. Conditions such as diabetes and an enlarged prostate results in the increased likelihood of an overactive bladder. People who have previously faced strokes and heart attacks experience cognitive decline which often times lead to the development of an overactive bladder.
Urinary incontinence as well as a host of associated factors can be detrimental to your life. Emotional distress, interrupted sleep cycles and depression are some of the observed complications of this condition.
Thus if you experience or entertain suspicion of an overactive bladder, you should consider visiting a general physician who might refer you to a specialist, if need be.
In preparation for the possibility of conception, a woman's body undergoes the menstrual cycle every month which culminates into the periods. This is a normal process which all women of reproductive age go through every month. However, in certain cases, the periods can be really painful where you may suffer from menstrual cramps or could be generally in much pain. This condition is known as Dysmenorrhea.
What exactly is Dysmenorrhea
As mentioned above, Dysmenorrhea is a disorder that many women got through while having their periods where they may suffer from painful cramps. The pain usually occurs in the pelvis area along with the lower abdomen and it may also be accompanied by other symptoms.
Some symptoms of Dysmenorrhea
Some of the symptoms of Dysmenorrhea could be any combination of the following factors
I. Very painful menstrual cramps accompanied by lower back pain
II. Diarrhea and nausea along with the cramps
III. Pain in the inner thighs, lower back and hips
IV. Being hypersensitive to light, loud sounds, specific smells and touch
V. Being fatigued all the time, even causing you to faint
Causes of Dysmenorrhea
Dysmenorrhea is usually caused by the contraction of the Uterus. While the uterus does contract a little even in normal periods, during Dysmenorrhea the contractions tend to be a little too much. Due to this the uterus presses against the blood vessels and organs within the vicinity causing oxygen loss to them. This causes elevated levels of pain and discomfort.
Some of the underlying causes which may result in Dysmenorrhea are:
1. Narrowing of the cervix - Also known as stenosis, the lower part of the uterus which is the cervix may become narrow due to scarring and cause Dysmenorrhea.
2. Endometriosis - This is where the uterine lining is found outside the uterus, especially in the pelvic cavity and thus may cause painful cramps.
3. Inflammatory pelvic diseases - This is when a bacterial infection in the pelvic area can spread to multiple organs, including the uterus and thus may cause painful menstrual cramps.
4. Tumors - Tumors or fibroids which are unwanted growths on the inside of the uterus may also trigger Dysmenorrhea.
What to do if you are suffering from Dysmenorrhea
Below are some of the basic steps which you can take to ease pain from Dysmenorrhea
1. Avoid smoking and abstain from alcohol
2. Ample rest during periods
3. Keep the body dehydrated
4. Don't consume foods high in salt
5. Don't drink coffee or any caffeine rich foods
6. Lower back massages and hot water bag treatments to relieve pain
If severe pain still persists for long or if dysmenorrhea occurs repeatedly, then you should consult a doctor first rather than trying to resolve the problem yourself.


DNB - Urology/Genito - Urinary Surgery, MS - General Surgery, MBBS
The kidneys filter the blood and eliminate the waste products through urine. The waste deposition is sometimes in the form of excessive calcium, uric acid and other undesirable contents. It causes the urine to get highly saturated. The solid depositions then turn into stone like formations, also termed as renal lithiasis or calculi. There are different kinds of kidney stones, which are differentiated based on its varied constituents. Kidney stones cause excruciating pain and uneasiness. Frequent urination and discomfort during urination, presence of blood in the urine, are some major signs of kidney stones.
Kidney stones can be prevented by maintaining a healthy lifestyle and a balanced diet with sufficient nutrients:
Calcium and oxalate-rich food should be consumed together. This leads to the binding of calcium and oxalate together in the stomach intestines, before they can be processed in the kidneys. This helps to control the formation of calcium and oxalate depositions in the kidneys.
Do not cut down on calcium. Since most of the kidney stones are found to be calcium depositions, many people tend to cut down on their calcium intake. It is important to continue with food that is rich in calcium such as milk. However, it is necessary to reduce intake of other calcium supplements. Decrease in calcium can lead to degeneration and deformation in bones and muscles.
Too much of red meat consumption and high fat dairy products can lead to the formation of stones in the kidneys. Animal protein is rich in purine that increases uric acid, saturating the urine and creating stones. It is important to balance your diet by including lots of green vegetables, whole grains, fibres, fruits and low-fat dairy products. Opt for non-animal protein such as lentils or legumes.
Cut down on sugary and aerated drinks. They contribute to the formation of depositions due to their high and unhealthy levels of fructose and preservatives.
Reduce or abstain from alcohol. Alcohol is known for its multiple disadvantages to the human body. It has also been found to increase the levels of uric acid in blood.
Keep your body hydrated. Drink adequate quantity of water throughout the day, preferably 3 litres or more depending on your physical activities. It prevents the solidification of the depositions and helps to eliminate wastes smoothly.
Increase the intake of anti-oxidants in the form of green tea, dark chocolates and fruits.
Lower the intake of salt.
Kidney stones are caused when certain minerals of your urine are retained and are not fully released, causing them to amalgamate and form a stone. Passing a kidney stone is one of the most painful experiences you may face physically. Its magnanimity is often compared to childbirth, and those who are suffering from kidney stones dread having this experience.
If you are not yet affected by kidney stones and do not want to, read further to know what type of diet you need to follow in order to prevent it:
Drink lots of water: On an average, a person must be drinking at least 3 liters of water every day. If you live in a more hot and humid climate, your water intake must be even more than that, so that on an average, 2.5 liters of urine is passed throughout the day, which decreases the chance of unnecessary retention of minerals from the urine and release them more easily from the body.
Continue eating foods rich in calcium: It is a common misconception that calcium accelerates the formation of kidney stones. Calcium is digested by the intestine, only excess calcium cannot be digested by the intestine and is sent to the kidney. Continue consuming calcium rich foods unless your doctor prescribes you against it. Make sure your diet includes enough dairy products such as milk, cheeses, etc., or other calcium rich foods, such as oats and broccoli.
Limit intake of oxalic acid: Oxalic acid is mostly found in foods obtained from plants. It restricts the absorption of calcium in the intestines and as a result, more calcium is passed into the kidneys; thus, forming calcium oxalate, or oxalate stones. Try to avoid foods, such as rhubarb, Swiss chard, nuts, tea, sweet potatoes, etc.;mainly leguminous plant products.
Decrease the ingestion of sodium salts, sugar and meat protein: Salts and sugars, mainly found in packaged foods are used to prevent them from expiring. They increase the release of calcium and oxalates into the blood, which thus increases the chance to develop kidney stones. Meat contains fibers which affect certain nutrients in the kidney, thus aggravating the formation of stones.
Increase the consumption of insoluble fibers: Insoluble fibers are those rough fibers which are not soluble in water during the process of digestion. They are found in rice, wheat, barley, etc., and are found to decrease calcium absorption in the kidney. They attach themselves to the calcium and oxalates, which enable them to be released as stool instead of urine.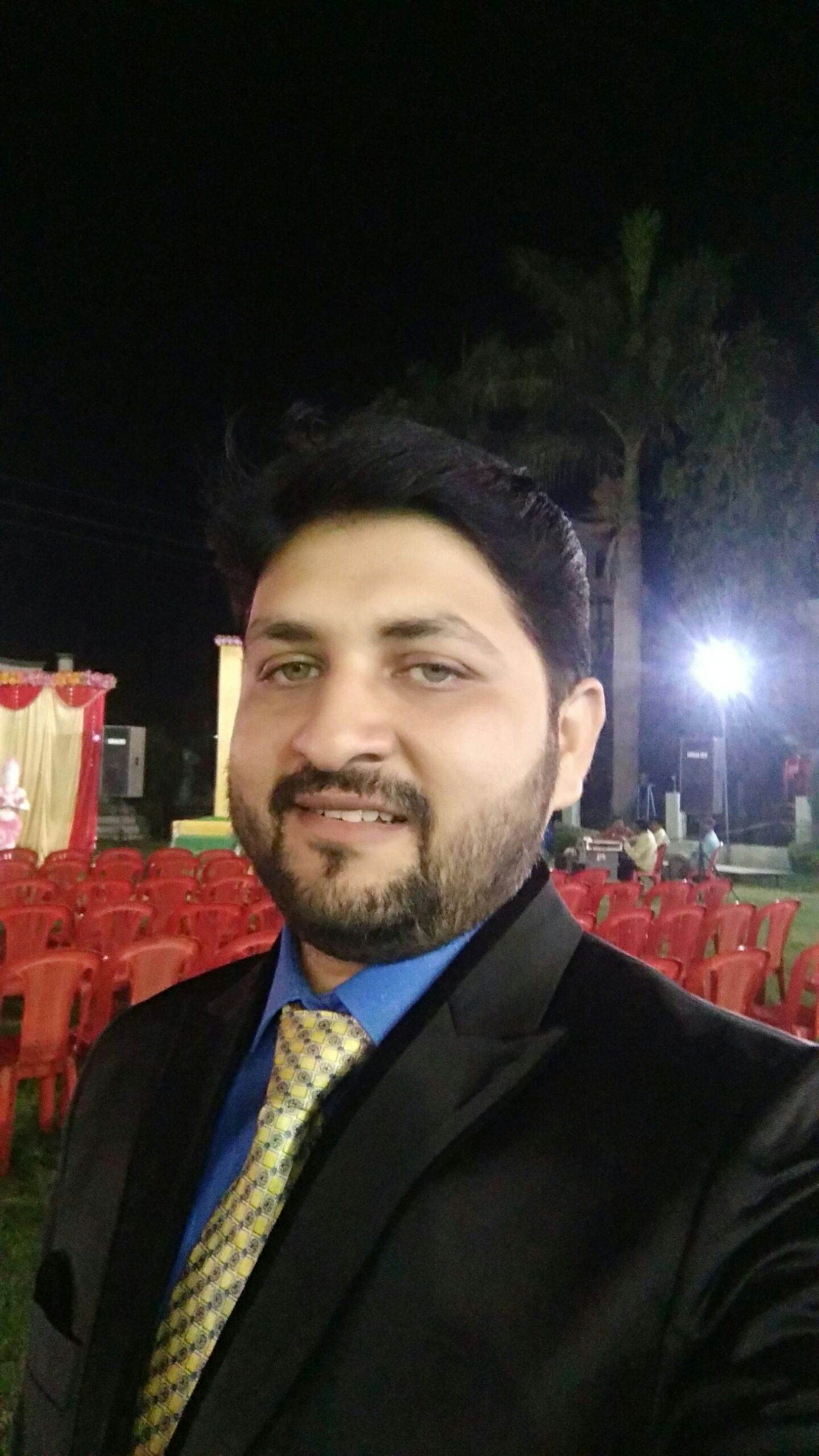 MBBS Bachelor of Medicine and Bachelor of Surgery, MD - General Medicine, FNIC, Fellowship in Diabetes Management
Internal Medicine Specialist, Gurgaon
Growth hormone, or somatropin, is responsible for cell growth as well as reproduction. But insufficient somatropin production by the pituitary gland may result in lack in height. It is mostly caused by a serious brain injury, any prevalent medical condition or might occur as a birth defect.

Types-
1. Congenital GHD- This form of GHD appears from at the time of birth itself.
2. Acquired GHD- GHD can be acquired during later life as a result of trauma, infection, tumor growth within the brain or radiation therapy.
3. Idiopathic GHD- Idiopathic GHD is the third, and comparatively worst kind of GHD since it has no treatment.
GHD is mostly permanent, but can also be transient.
Read on to know how to detect whether you or your child is suffering from growth hormone deficiency (GHD).
Symptoms-
Childhood onset-
Restricted height- Compared to other children of your child's age, he/she maybe of shorter height, which is a rather conclusive sign to detect somatropin deficiency.
Chubby and comparatively younger appearance- Your child may have a proportionate body, but if he/she is unnaturally chubby and has a baby-face compared to other children, he/she may be suffering from GHD.
Late puberty- Your child's puberty maybe later than usual or even not appear at all, depending upon the gravity of the GHD.
Hypoglycemia and exaggerated jaundice- Low blood sugar is amongst the most primary manifestations of GHD, along with extended duration of jaundice.
Micro-penis- Micro penis condition is one of the incident signs of GHD, which later escalates to growth deficit as the infant gets older.
Adult onset-
Fatigue- Adults with GHD may experience extreme tiredness throughout the day, with reduced muscle strength.
Osteoporosis- Osteoporosis, along with bodily deformities, is a common sign in adults with GHD.
Lipid abnormalities- A test of your lipid profile may reveal abnormalities in LDL cholesterol, insulin resistance, and impaired cardiac functions.
Tests to determine GHD-
Physical test- A chart is drawn to determine the proportion of height and weight with respect to your age to detect anomalies.
Hand X-ray- A hand X-ray can determine whether the age of bones are at par with your age.
MRI- MRI scan can determine the health of your brain and pituitary gland.
Test for other hormones- Growth Hormone may not be solely responsible for your health condition, so it is important to determine if other hormone levels are all normal.
Treatment-

1. Hormone supplements- Hormone supplements like corticothyroids (hydrocortisone or prednisone), Levothyroxine (levoxyl, synthroid, etc), and others work to replenish the deficiency of pituitary hormones.
2. Growth hormone injection- GH is injected beneath your skin, to cure GDH. This is a long-term treatment and requires constant monitoring.
The thyroid may be a small gland but plays a large role in the functioning of the body. It is located just below the voice box. Along with producing hormones that help in the transportation of blood, it also helps regulate metabolism, keeps the organs functioning optimally and helps the body conserve heat. In some cases, when the gland produces excessive hormones or when it develops structural problems, it may become necessary to remove the thyroid gland.
There are several ways of removing the thyroid gland. The most common amongst these are:
- Lobectomy
A lobectomy is performed when only half the thyroid gland is affected. In such a case, the doctor will remove only one of the two lobes.
- Subtotal Thyroidectomy
In such cases, the doctor will remove the thyroid gland but leave behind a small amount of thyroid tissue. This tissue can preserve some thyroid function but hormone supplements are often required to supplement the production of hormones.
- Total Thyroidectomy
In cases of thyroid cancer or when swelling and inflammation affects the entire thyroid gland, it may become necessary to remove the whole gland along with all thyroid tissues.
You will need to be admitted into a hospital for a thyroid removal surgery. Once admitted, meet the surgeon and anesthesiologist to answer any questions you may have about the procedure. It is important not to eat or drink anything after midnight on the night before your surgery. The surgery is performed under anesthesia so you will not feel a thing. Once you are asleep, the surgeon will make an incision in your throat and remove a section or all of the thyroid gland. This procedure can take between 2-3 hours. After the surgery, you will be kept in observation for 24-48 hours.
The surgery can result in a slightly raised scar that can take upto 6 weeks to heal. You can resume normal daily activities a day after the surgery. However, it is advised to wait for a week before undertaking any strenuous activities. Your throat may feel sore for a few days following the surgery. This can be treated with over the counter pain medication. You may also develop hypothyroidism.
The most major risk of a thyroid removal surgery is an allergic reaction to anesthesia. Other risks of this surgery are damage to the nerves connected to the vocal cords and damage to the glands controlling calcium levels in the body.
Lime may be one of the smallest things when you go shopping for fruits and vegetable shopping, but it is one of the richest. The health benefits that a lime carries are just too many, and it packs in too much of goodness. While vitamin C is what immediately comes to our mind, there is more to it. Read on to know some of the most common benefits of the small, powerful lemon.
A powerhouse of essential vitamins and minerals: A lime is a source of various vitamins and minerals, including potassium which is essential for heart health, good nerve function, and maintaining blood pressure levels. It also reduces cancer as it contains antioxidants and bioflavonoids.
Fights infection: We all know lime to be very good at fighting cold and cough. Not just that. It even is useful in more severe infections like cholera and E.coli infections. As cholera is transmitted by food, adding lime to foods helps prevent this transmission.
Heart healthy: Lime is rich in antioxidants which keep the arteries healthy and improve blood circulation. They also reduce the buildup of plaque in the walls of the arteries. This also reduces hardening of the arteries, reduces the onset of blood pressure, and improves overall heart health. Including lime peel and lime oil in the diet can provide these benefits.
Drink to your health: Starting the morning with a glass of lime juice (with some honey added to taste) can be the best way to start the day. It provides energy and boosts you to begin the day as nothing else can.
Glowing skin and hair: After squeezing out the juice from the lime, rub the lime onto your face and see the skin glowing. If that sounds not feasible, apply lime oil to your face to keep the skin elastic and youthful. Applying lime to the hair is a natural way to keep the hair shiny and black.
Moving the joints: Uric acid can accumulate in the joints and cause bone pain and discomfort. Citric acid from the lime ensures this uric acid accumulation is reduced, thereby reducing gout and inflammation.
Weight loss: The citric acid is an excellent fat burner, and drinking two glasses of warm lime water per day can show obvious results in a week's time.
With these benefits, the next time you go vegetable shopping, don't forget to throw in a couple of lemons.
A surprising large number of people suffer from irritable bowel syndrome (IBS), a condition characterized by a combination of stomach pain, abdominal discomfort and abnormal bowel movement such as diarrhea or constipation. This condition is not life threatening, but can make you very uncomfortable and increase your risk of suffering from other colon problems. Ayurveda can be very effective in treating irritable bowel syndrome. Here are a few tips.
A healthy diet
Diet is one of the most important facets of Ayurveda. To prevent bowel difficulties eat plenty of fiber and easy to digest foods. Cumin seeds, pomegranate and buttermilk can also aid digestion and prevent this condition. Drinking warm water can also aid digestion. On the other hand, curd, junk food, acidic beverages and food that causes bloating and excessive gas production such as potatoes, cabbage and cauliflower should be reduced or removed from your daily diet.
Yoga asanas
Yoga works on the physical and psychological levels of a person. It also massages and strengthens a number of different organs. Stress is one of the biggest causes of irritable bowel syndrome. Yoga can help combat stress and alleviates anxiety and aids relaxation. A few basic yoga asanas that can help ease pain and treat this condition are:
Marjariasana
Pavanamuktasana
Downward facing dog
Ardhamatsyendrasena
Bhujangasana
Dhanurasana
Panchakarma
This is an Ayurvedic cleansing process that enhances the metabolic process and eliminates toxins from the body. Panchakarma literally means 5 techniques or forms of treatment. This includes vamana, virechana, basti, nasya and raktamokshana. These processes make the mind and body more receptive to food and medicines that treat irritable bowel syndrome.
Probiotics: Probiotics supplement your natural gut bacteria and help break down complex foods. It can also help alleviate bloating, abdominal pain and regularize bowel movements. Probiotics can be found in oatmeal, whole grains and a number of fruits and vegetables like asparagus, onions and bananas.
Herbs: Ayurveda also utilizes the properties of herbs to treat health conditions. Half a spoon of turmeric taken twice a day can help reduce intestinal inflammation and reduce bloating and abdominal pain. Drinking a concoction made by steeping spoonful of dried mint leaves or corianderseeds in hot water for ten minutes can also help deal with this condition. Equal quantities of powdered dry ginger, pepper and pippali can help regulate digestion.

MBBS, DNB - Medicine, Fellowship In Infectious Disease, FNB - Infectious Diseases
Typhoid fever is a bacterial disease caused by a bacteria Salmonella typhi. It spreads through consuming food or water that has been contaminated by stool of an infected person. The bacteria spread rapidly through your blood and causes a range of ailments.
It can cause bleeding in the intestine and perforations. This results in stomach pains, nausea, vomiting, and sepsis. Repair of intestinal damage may require surgery. In less frequent cases, typhoid can result in inflammation of muscles, linings, and valves of the heart. It can also cause pneumonia, meningitis, kidney infection, bladder infection, and inflammation of the pancreas. It may also result in delirium.
Symptoms-
The symptoms of typhoid infection start appearing within 1 to 3 weeks depending upon the virulence of the infection. The common symptoms are-
• High fever
• A headache
• Weakness
• Confusion
• Agitation
• Loss of appetite
• Red spotting on skin
Vaccination is the most effective measure to prevent typhoid. There are two methods of vaccination- inactivated typhoid vaccine shot and an oral dose of live typhoid vaccine. One dose of inactivated typhoid vaccine is enough to protect you against the infection. A booster dose may be required every 2 years. You must consume four doses of live vaccine every alternate day. The capsule must be consumed orally, at least one hour before a meal. A booster may be required every 5 years.
What to know before immunisation-
• The inactivated vaccine should not be used in children below 2 years. The live vaccine is not recommended for use in children below 6 years.
• You should wait to get live typhoid vaccine if you are suffering from a pre-existing fever or infection. If you are on antibiotics, you must not take the oral vaccine until 3 days of discontinuing the medicine.
• People with immunodeficiency diseases such as AIDS should take inactivated typhoid vaccine shots instead of the live vaccine.
• Anti-malarial medicines should not be used until 10 days of a typhoid shot.
• Extremely serious side effects resulting from typhoid fever vaccine are very rare. It is generally safe for use.
• The inactivated vaccine may cause fever in 1 person in 100. It can also cause a mild headache, stomach pain, rashes in a person. Although serious allergic reactions are extremely rare, notify the doctor as soon as possible.
Typhoid affects 21 million people worldwide and causes 2,20,000 deaths annually. It can be fatal if it goes untreated. Therefore, it is crucial for people living in a typhoid prone zone to be immunised.
View All Feed
Near By Clinics

View Clinic