About
We will always attempt to answer your questions thoroughly, so that you never have to worry needlessly, and we will explain complicated things clearly and simply.
...more
We will always attempt to answer your questions thoroughly, so that you never have to worry needlessly, and we will explain complicated things clearly and simply.
More about Santosh Biodinemic Naturopathic Clinic
Santosh Biodinemic Naturopathic Clinic is known for housing experienced Ayurvedas. Dr. S.K. Mundra, a well-reputed Ayurveda, practices in Delhi. Visit this medical health centre for Ayurvedas recommended by 102 patients.
Timings
Location
Punjabi Bagh
Delhi,
Delhi
-
110026

Get Directions
Doctor in Santosh Biodinemic Naturopathic Clinic
Bachelor of Ayurveda, Medicine and Surgery (BAMS)
Ayurveda
Services
Submit Feedback
Submit a review for Santosh Biodinemic Naturopathic Clinic
Your feedback matters!
Write a Review
Feed
Nothing posted by this doctor yet. Here are some posts by similar doctors.
Shared today • Featured Tip
Sleep is the most essential part of our lives because it is the time when our body gets rejuvenated and recharged. However, due to numerous reasons, quite a few individuals fail to achieve proper sleep or any sleep at all. This condition in which a person is unable to sleep at night can be termed as insomnia.
Causes of insomnia
There can be varied reasons for different people that can cause insomnia.
Unhealthy lifestyle i.e. improper sleep cycle, improper food habits, untimely naps, substance abuse etc.
Medical conditions like sinus allergies, gastrointestinal problems, endocrine problems, arthritis, asthma, neurological condition like Parkinson's disease, chronic back pain etc.
Psychological conditions like depression and anxiety
Certain medications aimed to cure other health problems
In case of the treatable medical reasons, insomnia is gone once the problem is treated. However, for people who have no idea as to why they suffer from insomnia, here are certain tips that can help in fighting it.
Lifestyle changes to cure insomnia
Starting with a significant lifestyle change can be a great way to change one's sleep cycles and get a good night's sleep.
Maintain a proper and healthy diet, with more fruits and vegetables and less carbs and fat.
Try to sleep and wake up at the same time everyday (despite the fact that you may not feel sleepy). This will train the body and regulate the body clock.
Avoid afternoon naps or any short naps during the day.
Exercise daily for at least 30 minutes.
Avoid caffeine as it has contains properties that keeps a person up for long hours.
Avoid intake of alcohol and nicotine. Although alcohol is associated with fun and partying, it is actually a depressant and causes improper sleep.
Avoid any meal right before bed time.
Tips that can help
Take a good, warm shower right before sleep.
Ask your partner to give you a nice massage before bedtime.
Restrict bed activities to sleep and sex only, nothing more.
Make a really comfortable and inviting sleep environment.
Try and get rid of all your worries before going to bed.
Reduce stress using a number of stress reduction therapies like meditation, deep breathing, progressive muscle relaxation techniques, etc.
Apart from the lifestyle changes and the tips that will help you gain a better sleep, there is another therapy, which may be useful. It is called the cognitive behavioural therapy. This therapy can give essential knowledge about sleep and help achieve normal sleep routines.
2
people found this helpful
Shared today • Featured Tip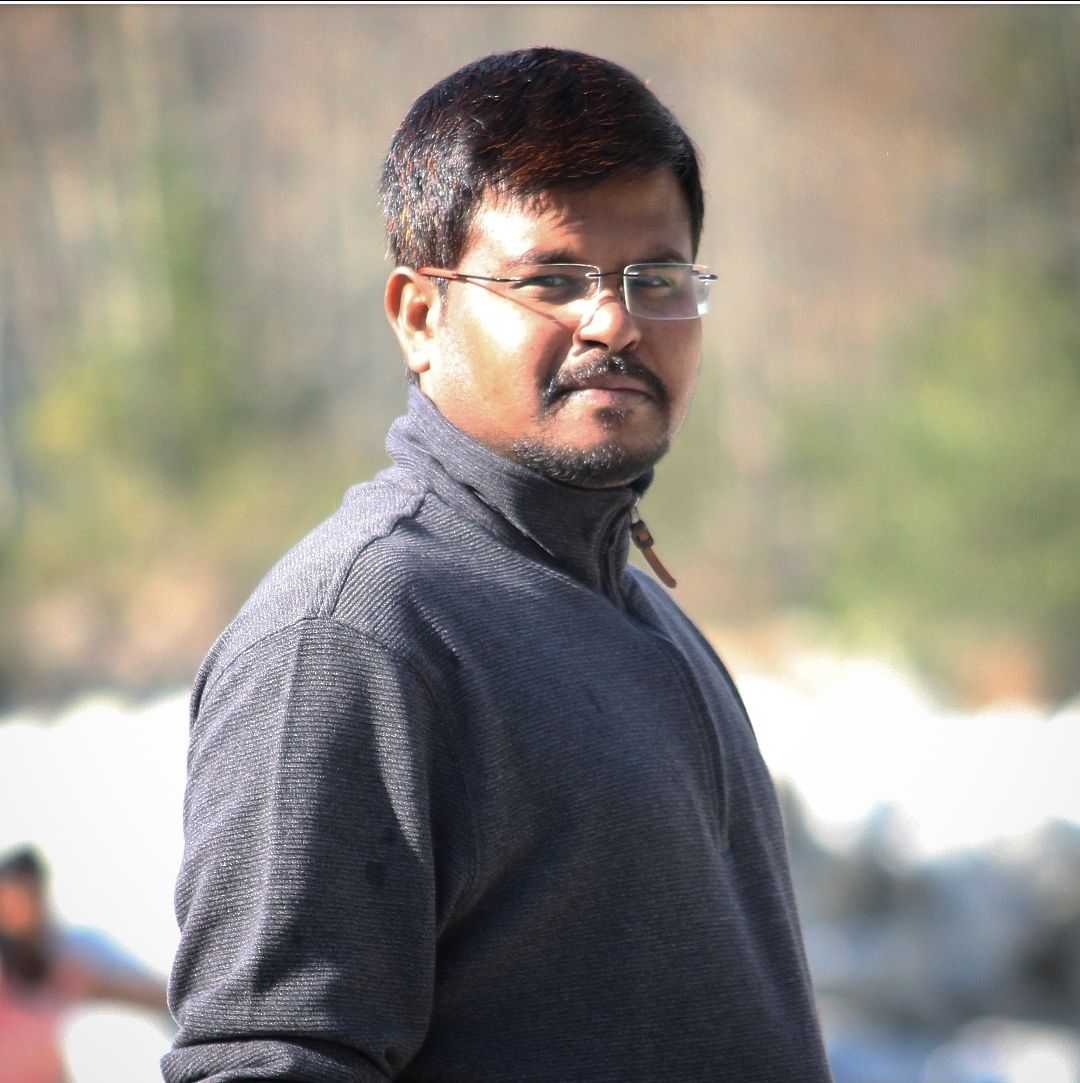 Bachelor of Ayurveda, Medicine and Surgery (BAMS), MD
If you have been following the recently held Rio Olympics, you may have been left astounded by the sheer strength, stamina and performance on display. For a strong body that scores high on the stamina meter, it is important to exercise well. But there is one other thing: food. The way one eats, is the way one performs in the physical sense. Ayurveda is an ancient medical science that places special emphasis on the way we eat as this finally dictates the way our bodies react to physical challenges as well as the onset of diseases and aging. Let us find out how we can eat like an Olympian.
High Performance: For high physical performance, Ayurveda places special emphasis on the removal of Ama from the body. Ama are the toxins that build up in one's body. There are various kinds of food that can lead to a high level of Ama, and other kinds of food that can help in flushing the Ama out of the system. Therefore, it is important to eat food that supports the digestive system in terms of maximum absorption of nutrients and routine elimination of toxins. This is a balancing act of the digestive system and its fires, which are known as Agni in Ayurveda. This process also lowers the stress levels significantly, which in turn has a positive bearing on the way our bodies perform when faced with physical pursuits.
Balance, Strength and Speed: In order to be able to run and perform well within a certain time frame, it is important to build balance and strength. Ayurveda has a number of herbs like Shilajit and Ashwagandha that will help in this process. These kinds of herbs can be used to season salads and other dishes so that one gets a healthy dose of the same. Indian Gooseberry, Persian Rose and Coriander are some of the other herbs that can also be used for this purpose.
Resistance and Endurance: In order to build resistance and endure with full strength, on the playing field, one will need to eat healthy food on a regular basis. As per Ayurveda, it is important to eat your meals in a routine manner and include all food groups within the span of a single day. Fruit, fresh green vegetables, and dairy products are all required for transporting fuel through various parts of the body for good digestion, absorption of nutrients for better energy, and high performance.
2
people found this helpful
Shared today • Featured Tip

Bachelor of Ayurveda, Medicine and Surgery (BAMS) And Naturopath (ND)
Dry scalp is a distressing condition which is characterized by persistent irritation on the scalp. There is a constant sensation of itching, which can also be accompanied by chronic dandruff and hair loss. Causes of dry scalp are numerous of which use of harsh chemical products on hair is the most commonly implicated cause. Dehydration of the body or excessive washing of hair, skin infections affecting the scalp can also cause a dry scalp.
Ayurvedic remedies are beneficial in treating a dry scalp condition. Most commonly used effective remedies according to the Ayurvedic science are as follows:
1. Coconut oil – This oil has various applications in treating a variety of skin diseases. It moisturizes the scalp and helps to hydrate it. Also, its antibacterial properties help to reduce the risk of skin infections. Coconut oil can be applied directly on hair 30 to 40 minutes prior to shampooing and then washed with a mild shampoo. It nourishes the scalp and also makes the hair shiny.
2. Tea tree oil – This oil has various benefits, since it acts as an antibiotic and antifungal. It helps to relieve the symptoms of dry scalp by removing the excess oil off. Since it is an essential oil, tea tree oil should be used with a carrier oil like coconut oil. Massaging it on the scalp and leaving it for 10-15 minutes is recommended.
3. Aloe vera – This plant has various medicinal benefits and it is used for treating numerous skin and hair infections. It is an anti-inflammatory agent, which helps to soothe irritated skin or itching. It is also an excellent moisturizer that hydrates the scalp. Pure extract of Aloevera can be applied directly on the scalp and left for some time, after which it can be rinsed.
4. Olive oil – Olive has a moisturizing effect on the scalp. It nourishes the dehydrated scalp and helps to cure the dryness. It can be applied few minutes before a bath and cleansed with a mild shampoo.
5. Yogurt – It has an exfoliating effect on the scalp. It soothes the irritated and dried skin on the scalp and hydrates it. It is applied 30 minutes before washing hair.
6. Egg – The white portion of an egg is rich in proteins and this protein content is beneficial for improving the overall health of the scalp. Egg white should be applied on the scalp 10 minutes before washing. It should be cleaned thoroughly since it can leave odor on the scalp if not washed off adequately.
Treatment of the dry scalp with the use of these home remedies is effective and risk free. To prevent an allergic reaction, a patch test should be done on the skin before using any product on the scalp. Dry scalp should be treated at the earliest, since constant dryness can cause scratching and even lead to hair loss. If the dryness of scalp is accompanied with a fungal infection, then anti-fungal should be taken as prescribed by the physician.
1
person found this helpful
Shared today • Featured Tip
Bachelor of Ayurveda, Medicine and Surgery (BAMS), MD - Alternate Medicine
Alternative Medicine Specialist, Pune
It is a common notion that fats are the major culprits that lead to all the weight problems and that cutting them off entirely from the diet can be a helpful solution. There's no need to freak out with this information because there is more explanation to it. The truth is we actually cannot live without fats. This is because fats play an important role in a healthy diet. Fatty acids from fats are essential for a healthy skin. Fats also deliver fat-soluble vitamins and are great sources of energy. This is where the part about good fats and bad fats is important, and it is essential to know which fats should be avoided and which are the ones that should be included as a part of your diet. It is also important to know the amount of fat consumption and ways to avoid trans-fats (bad fats) that cause artery clogging. Let's make a clear classification of the good and the bad fats.
Good Fats
The unsaturated fats are basically the good guys and these include polyunsaturated fatty acids and monounsaturated fatty acids. Both, when eaten in moderation, can help in lowering the risk of heart diseases as the cholesterol levels are reduced.
Polyunsaturated fats can be found mostly in vegetable oils and when substituted for saturated fats, these help in lowering the triglycerides and cholesterol levels in the blood. One such type of polyunsaturated fat with potential heart benefits is omega-3 fatty acid. Omega-3 is present in fish like trout, salmon, catfish etc. They are also found in walnuts and flaxseeds.
Monounsaturated fats also help in reducing heart diseases and a lot of these are consumed by Mediterranean people. These are found in olives, almonds, cashews, avocados, hazelnuts, peanut oil, canola, sesame seeds etc.
Bad Fats
There are essentially two kinds of bad fats, saturated fats and trans fatty acids. Both can cause artery clogs and heart risks because they increase cholesterol content in the blood.
Saturated fats can be found in animal products like high-fat dairy, eggs, meat, poultry skin, vegetable fats like coconut and palm oils etc. There are a number of evidences, which suggest that saturated fats increase the risk of colon and prostate cancer. It is better to consume these in limited quantities to keep your cholesterol levels under check.
Trans fatty acids or trans fats may be naturally occurring fats, which are found in dairy and meat or the artificial ones, which are found in liquid oils that have been hardened into partially hydrogenated fats. The actual worry here are the artificial trans fats. These are used extensively in all sorts of junk food.
This is just the basic understanding about the fats, the ones which are unhealthy and the ones that are healthy for the body.
1
person found this helpful
View All Feed
Near By Clinics