About
Our medical care facility offers treatments from the best doctors in the field of Homeopath . We are dedicated to providing you with the personalized, quality health care that you deserve.
...more
Our medical care facility offers treatments from the best doctors in the field of Homeopath . We are dedicated to providing you with the personalized, quality health care that you deserve.
More about Nature Therephy Clinic
Nature Therephy Clinic is known for housing experienced Homeopaths. Dr. Nayan Deep Kaur, a well-reputed Homeopath, practices in New Delhi. Visit this medical health centre for Homeopaths recommended by 80 patients.
Timings
MON-SAT
06:00 PM - 08:30 PM
11:00 AM - 01:00 PM
Location
5/79, Shop Number-6 Nehru Market,Rajuri Garden, Near- J Block Gurudwara,
New Delhi
New Delhi,
Delhi
-
110027

Get Directions
Doctor in Nature Therephy Clinic
06:00 PM - 08:30 PM
11:00 AM - 01:00 PM
Services
Submit Feedback
Submit a review for Nature Therephy Clinic
Your feedback matters!
Write a Review
Feed
Nothing posted by this doctor yet. Here are some posts by similar doctors.
Shared yesterday • Featured Tip

Marriages in our country usually last a lifetime and require effort from both parties involved to make them work. Often, marriages end because of boredom, as the partners begin to believe that the spark is gone. But there are many ways couples can perk up their marriage.
While it is true that many people are short on precious time in today's day and age, what is also true is that a marriage is well worth some prioritisation.
Leaving dirty dishes in the sink for a little while longer does make good sense, if it means that the time is well-used to bond with one's significant other. Leisure time spent between couples is crucial for the success of a marriage. Many couples do not make it a habit of listening to each other and this really does work to their detriment. Paying close attention to what the other one says and providing a response may not need a lot of effort but the dividends are rich in the form of the partner feeling good.
Intimacy is a valued feeling of being wanted and it has a big part to play in the success of a marriage. Over the long term, many couples do not make the required effort and the overall quality of their bond is reduced, as a result. While reinitiating contact may be as simple as holding the other's hand, many people do not do this as they feel their partner should be the one to do so. Intimacy does not only equate to sexual intimacy, but can even simply be looking into one's partners eyes with love.
Laughter is said to be the best medicine, and this happens to be true in the case of a marriage, as well. It has been found that couples who laugh about their past experiences are happier and get along a lot more amicably than those who do not. Recalling together where the couple first met and started seeing each other also has a positive impact as it makes both partners feel valued and thankful about what they have.
Below, are tips that don't require much—if any—money, time or even hard work!
Engage in a new activity with your partner. Doing novel activities with your partner enables you to re-experience the original emotional state at the beginning of your marriage. In other words, trying something new sparks excitement, producing passion. You can do anything from deep-sea fishing to salsa dancing to hiking a mountain to eating at a different restaurant.
Add the element of mystery or surprise. Both mystery and surprise also mimic the emotional state of a new romance. But it doesn't mean whisking your wife away to the Mediterranean or surprising your husband with expensive dinners. Here, little gestures also go a long way. Examples include, surprising your wife at work and whisking her away for lunch, or sending a greeting card in the mail.
Do something that kicks up your adrenaline and arousal. Young marriages start out with an adrenaline rush. Your heart races, you get giddy, you're alert, awake and excited. Arousal-generating activities can include exercising, going on a vigorous hike, and even watching a scary movie. So it's almost like fooling your brain that the arousal produced to this scary movie (or any other arousing activity) is really due to your marriage, and this helps to perk up the passion.
Take a mini-vacation — just the two of you. Get out of the house for at least one night and two days, somewhere that interests both of you and creates new memories together. You don't have to go far from home or spend a lot of money. The key is to spend quality time together away from home. Studies show that for women, in particular, getting away is important. They feel more passionate when they're away from the pressures of their lives. At home, women have a tough time compartmentalizing things. They're thinking about the laundry, lunch, paying the bills, cleaning the house, and checking things off their mental to-do list.
Touch more often. Touch produces arousal, comfort and support both physiologically and psychologically, and it doesn't have to be much of a touch. Holding hands on a walk, making sure you give a hug or kiss or embrace daily reminds you that you're physiologically bonded. When reigniting your relationship, the key is to shake things up consistently. Good luck!
2
people found this helpful
Shared yesterday • Featured Tip

What is allergic rhinitis?
Allergic rhinitis is defined as allergic symptoms in the nasal passage. Allergic rhinitis can be seasonal (occurring during specific seasons) or perennial (occurring year round). The allergens that most commonly cause seasonal allergic rhinitis include pollens from trees,grasses and weeds, as well as spores from fungi and moulds. The allergens that most commonly cause perennial allergic rhinitis are house dust mites, cockroaches,animal dander,and fungi or moulds. Perennial allergic rhinitis tends to be more difficult to treat.
How does allergic rhinitis occur ?
This condition occurs when allergens (allergy- causing substances) come into contact with the nose, and usually also the ears, sinuses, and the throat. When allergens come in contact with the lining of the nose and sinuses, they trigger the cells to release the chemical histamine, which causes the allergy symptoms described below.
What are the symptoms ?
Watery " runny nose"
Itchy eyes,nose,or throat
Puffy eyes or 'allergic shiners'
Post nasal drip
Tears
These symptoms may occur during a certain season or year long. They can occur at any age.
What is the treatment for allergic rhinitis ?

A number of medications, including antihistamines, intranasal corticosteroids, and decongestants are available to control symptoms. Allergen immunotherapy could provide long lasting benefit. You can "train" your immune system not to react exaggerated to an allergen anymore.
2
people found this helpful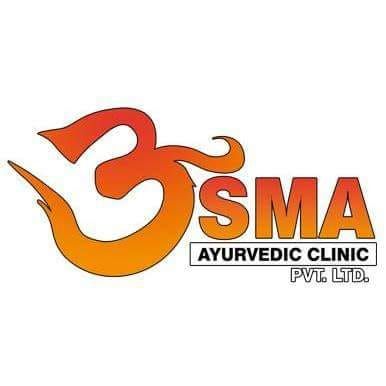 Bachelor of Ayurveda, Medicine and Surgery (BAMS)
Don't worry, its very common problem in this age. First of all you have to make you busy in some work or studies or else you can join gym also and avoid watching porn video .Do meditation for mental strength daily to increase your focus and willpower to quit masturbation. Whenever thoughts of masturbation comes to your mind, replace these thoughts by good thoughts by saying or teaching your mind that these thoughts are not good for health and sex. Slowly and steadily, you will definitely win over masturbation. For more suggestion you can consult with us on Lybrate personally.
1
person found this helpful
Shared yesterday • Featured Tip

MBBS, DNB (Obstetrics and Gyneacology), FNB Reproductive Medicine
Should you be hitting your gym during your 'time of the month' that is during your periods? This is a very common query and is presently a debatable issue. However, after weighing the various pros and cons, it has been concluded that working out during your periods is actually a good thing.
How work out during menses is helpful?
Exercising helps in beating the uncomfortable and painful cramps in the lower abdomen and helps in relieving fatigue, headaches and malaise. Exercising also helps in regulating blood flow, preventing clots. Working out also helps in sweating out the excess water retention or bloating that occurs during the premenstrual period. It keeps unnecessary weight gain in check. Exercise also helps in the steady flow of feel good hormones, scientifically termed as endorphins. This helps in improving mood, significantly making menstruating women happier and feeling positive.
It's a myth
In fact, there may be benefits to exercising on your period, including reduced cramps and higher pain tolerance. Additionally, the hormonal changes don't impact your strength or endurance. So although you may feel tired, heading to the gym might make you feel better. Plus, we all know that exercise releases endorphins that cause happiness, so you'll probably feel a bit cheerier after your workout as well.
If you feel really ill or have extreme cramps, don't force yourself to exercise. Sometimes when your body is asking for rest, it's because all it really needs to recover is a bit of rest.
If you're still not sure about working out, try doing some low-impact exercise for the days you're on your cycle, and switch back to heavier work when you're off.
Use the right protection:
Generally, one of the biggest concerns for working out while on your period is "what if I leak?" Although you will be moving your body in ways that might cause more of a flow, you can use the right tools to keep your menstrual cycle out of view. Opt for using a menstrual cup or a tampon rather than pads or panty liners; these options will trap the blood before it leaves your body, making it less likely to leak. If you're still concerned, double up your protection by using a menstrual cup or tampon with a panty liner.
Menstrual cups are much better at preventing leaks than tampons are, but their application may not be comfortable for everyone.
Insert a new tampon just prior to exercising, so that you'll have a better chance of being leak-free.
Here are 4 exercises you can explore during your periods:
Aerobics: If you don't feel enthusiastic about performing at your usual intensity, try some simpler aerobic exercises like running on a treadmill, Pilates, etc. If you play any games, continuing your sports during periods is a good idea.
Yoga: By trying some breathing and relaxation exercises, you can reduce the stress and tension, in both mind and body. There are yoga postures that have been created specifically for the abdomen that can soothe painful muscles.
Lift Weights: If you don't feel like moving around much, try lifting weights during your periods. You can burn calories even when at rest. Work out all major muscle groups. You can do smaller sets with lighter weights.
Swim: Swimming during periods is not impossible. You can wear a tampon and take a dip, whether it is to swim laps or just to float around. The water will make you feel lighter and you'll feel fresh too. Change your protection before and after the swim.
Take home message:
There is only one real rule for working out during your period: Listen to yourself. If you are cramping in a major way, listen to your body and take the day off. Push yourself to exercise but don't push yourself too hard.
5
people found this helpful
Shared yesterday • Featured Tip

Warts refer to a type of a deformity in the skin, which refers to the formation of a small, hard, benign growth on the surface of the skin. It is generally caused by a viral infection and results in a feeling of discomfort or pain. Additionally, laser surgery is a technique, which uses a sharp and strong beam of light to destroy the wart tissue from the skin. The surgical process is usually performed at a doctor's clinic or chamber, under proper medical supervision.
When should you consider laser surgery?
Ideally a laser surgery should be your last resort to remove a wart when all the other means of removing a wart have failed. You should opt for a laser surgery only under the following circumstances:
Medicines have not been able to remove the wart
Warts are large and widespread
Appearance of warts during pregnancy (only after consulting your doctor)
What should you keep in mind? Before opting for surgery:
A laser surgery is a quite complicated process, but its effects are rapid and effective. Some of the things to be kept in mind before you actually opt for a laser treatment are as follows:
Laser technology does not lead to scarring on the skin
The surgery requires a local anesthetic, which is used for making the affected body part numb
Laser treatments should not be used as an initial treatment
It is a sure shot way to remove warts
Post surgery:
After a laser surgery the wound is generally painful depending upon the intensity, location and number of warts that are removed. Some of the probable outcomes of a laser surgery are as follows:
3
people found this helpful
Shared yesterday • Featured Tip

MD - Medicine
General Physician, Jamshedpur
A lifestyle disease such as diabetes is never nice to have, isn't it? Also, when a person has diabetes, there are some things of which more should be had and then, there are some whose consumption should be scaled back. So what exactly does a diet for a person who has diabetes look like?
Breakfast is said to be the most important meal of the day as it kicks off the metabolism for the day. Having a large breakfast is quite important so as to take care of the body, but this only makes sense if the food that is being eaten for breakfast is healthy enough. It is quite a good idea to have some porridge. While it is true that porridge is a carbohydrate-rich food item, what it also has is a great amount of soluble fibre. In fact, this sort of fibre takes some time to digest, so it reduces the pangs of hunger, which would have normally made a person eat unhealthy junk and fast food.
In a world of food that is processed, packaged and picked up from the supermarket, people are just not eating the correct amount of fruits and vegetables as they should. What is important to keep in mind is that vegetables are to be had in multiple portions on a daily basis, but these vegetables must be low in starch content. This means that for a person who has diabetes, vegetables which should not be eaten include potatoes, sweet potatoes, peas as well as corn.
On the other hand, the sort of vegetables which are to be eaten include broccoli and spinach. Spinach is also very good for increasing the level of haemoglobin in the blood. Also, making use of cinnamon extract is good as it has the potential to cut a person's sugar levels by up to a tenth.
While it is not true that potatoes and other starchy foods should be completely avoided, a diabetic person should watch the amount of them that is being consumed by him or her. The reason for this is that starch-filled vegetables have high amounts of carbohydrates, which are generally responsible for raising the level of blood sugar. This is surely the last thing a diabetic person would want or need.
If you notice, strawberries have some sugar content, but they are a lot better than biscuits and other snacks. So in case a diabetic person wants to nibble on something, sweet fruits are always a better option.
1
person found this helpful
View All Feed
Near By Clinics

4.4
(

240

ratings)
Rajouri Garden, Delhi,
Delhi
View Clinic