About
Our mission is to blend state-of-the-art medical technology & research with a dedication to patient welfare & healing to provide you with the best possible health care.
...more
Our mission is to blend state-of-the-art medical technology & research with a dedication to patient welfare & healing to provide you with the best possible health care.
Timings
Location
Defence Colony
New Delhi,
Delhi
-
110024

Get Directions
Photos (10)









View All Photos
Amenities
Dialysis services
Speciality Clinics
Telemedicine services
Air Ambulance services
Parking
Reception
Diagnostic Lab Service
Emergency Service
Cafeteria
ATM
Travel Desk
Intercontinental Food
International Interpretator
Money Changer
Smart Health Card
Cloak Room
Valet Parking
Concierge services
Wheel chair assistance
Home care services
Online reports access
Ambulance
Specialities
General Surgery
Offers extensive care to patients suffering from abdomen related medical issues
Cardiology
Aims to provide effective diagnosis and treatment related to cardiac and circulatory problems
Gastroenterology
Offers qualitative care to patients suffering from stomach and intestine problems
Bariatrics
Determines causes and offers quality treatment for obesity, including measures of prevention
Urology
Offers cumulative treatment of problems of the Urinary tract and male reproductive organs

Liver Transplant Surgery
Ophthalmology
Concerns itself with the treatment of diseases related to the eye
Rheumatology
Offers specialized healthcare in the treatment for arthritis and rheumatism
Ear-Nose-Throat (ENT)
Aims to offer special care to patients with conditions related to the ear, nose and throat
General Physician
Aims to provide best quality care to patients with acute and chronic problems
Endocrinology
Offers quality care to patients with medical problems related to the endocrine glands and hormones
Nephrology
Deals with the diagnosis and treatment of conditions affecting the kidneys
Psychiatry
Offers specific care to patients with any kind of mental illness or behavioural disorders
Orthopaedics
Concentrates on efficient treatment of injuries and problems of the musculoskeletal system
Network Hospital


Building No. 10C, Upper Ground Floor, DLF Cyber City, Phase II

,

Gurgaon
Get Directions
Reviews
Farrukh
Sep 18, 2018
She is very claim to listen your problem and give best advice. I know her since 2004 when she was in Moolchand Med city.
Karan Singh Yadav
Nov 2, 2018
he is simply master.great doctor i have ever met
Verified
Sep 18, 2018
Very good experience
Rinki Devi
Nov 1, 2018
Excellent
Feed
Nothing posted by this doctor yet. Here are some posts by similar doctors.
Shared yesterday • Featured Tip
Celebrities all around the world have a huge fan base on their social media accounts such as Instagram, Facebook, YouTube and Twitter. But recently, it has been reported that numerous celebrities are quitting social media and taking a break from it to focus on their mental health.
Such celebrities include Selena Gomez, Justin Bieber, Kim Kardashian and many other world-famous icons. Ariana Grande and Ed Sheeran are also on this list alongside one of the biggest YouTube icon Lily Singh aka Superwoman.
But why is it so?
Different people have their own opinions. But most of them are of the belief that such world-class celebrities are quitting social media because they want to bring a balance to their mental health. The world of the internet and social media can at times become very suffocating, pressurizing and overwhelming as well. So, to stay away from such negative attributes, these celebrities are avoiding social media platforms. Let us find out how this trend of quitting social media is related to mental health.
How social media can have a negative impact on mental health?
Social media undoubtedly has brought the world closer and now people can connect with each other very easily without any hassles. But, we cannot miss out on the negative impact it has on the people also. Here are some very negative ways by which people including the celebrities can be a victim of it.
Cyberbullying - Cyberbullying is one of the most dangerous sides of social media. Teenage boys and especially girls can be a victim of cyberbullying. As a result of such bullying an individual can be affected with depression, anxiety and even develop suicidal tendencies.

Negative Memories - Social media can be a great platform to cherish memories with your close ones. But the same platform can also be used to trigger memories which are disturbing, embarrassing or depressing to remember. Many people, thus tend to get depressed or suffer from anxiety when they see such memories.

Hamper Reputation - Social media can be used to hamper the reputation and good name of a person very easily. A viral photo or video of any individual or individuals can be used to damage the reputation one has built. Many a time fake news, pictures and other media can be used to target a person and bring their name down. It is very much common nowadays and even with celebrities as well.
So, as you can see that social media can seriously affect the mental health of a person whether he or she is a common individual or a celebrity. Social media can bring anxiety, depression, embarrassing situations and many other negative aspects to a person's life.
As a result, they tend to suffer from a disturbed mental health which can also take a toll on their physical fitness or health. So, if you are facing such a situation or want to avoid any of these to affect your life, it is better that you stay away from social media for the time being and focus on a positive development of yourself.
3
people found this helpful
Shared yesterday • Featured Tip
A few days ago, Nick Jonas, Priyanka Chopra's fiance, took to Instagram to reveal that he was diagnosed with Type 1 Diabetes 13 years ago. The famous singer went on to explain that since he has always been working out and eating right to manage the disease. It is a heart-warming message and is a timely reminder that Type 1 Diabetes should be diagnosed on time so that medication can manage its symptoms.
What is Type 1 Diabetes?
It is a chronic condition, which is also called juvenile diabetes because it manifests only in children when the pancreas produce little to no insulin. Without insulin (a hormone), sugar cannot enter the cells and energy cannot be produced.
It is estimated that around 97,700 children in India are diagnosed with Type 1 Diabetes every year.
When should you consult a doctor for Type 1 Diabetes?
If your child shows the following symptoms, it could be Type 1 Diabetes:
Frequent urge to urinate

Bed-wetting

Rapid weight loss

Blurry vision

Vaginal yeast infection in girls

The feeling of always being hungry
What are the risks associated with Type 1 Diabetes?
The complications arising out of Type 1 Diabetes can have a severe and debilitating effect on the body in the long run:
Heart Diseases: Type 1 Diabetes can make a person more susceptible to cardiovascular problems like coronary artery disease, high blood pressure, heart attack, stroke and atherosclerosis (constricting of the arteries).

Kidney damage (Nephropathy): Type 1 Diabetes attacks the kidney's filtering system, which can lead to kidney failure or end-stage kidney disease.

Nerve damage (Neuropathy): Type 1 Diabetes damages the walls of the blood vessels of neurons especially in the legs. This results in tingling sensation in the toes. Eventually, a person might lose all feeling in the legs.

Eye damage: Type 1 Diabetes can damage the retina to cause blindness. It can also cause cataracts and glaucoma.

Pregnancy-related complications: Type 1 Diabetes is dangerous for both the mother and the baby. The risks of miscarriage, stillbirth and birth defects go up significantly if the mother has type 1 diabetes.
Management of Type 1 Diabetes:
Type 1 Diabetes has no cure. Type 1 Diabetes can be life-threatening unless it is meticulously managed every day of your life. Consult a doctor and dietician to chalk out a course that will help keep the effects of diabetes under check.
Since the body does not produce sufficient insulin, insulin supplements in the form of injects are needed. You will have to undergo insulin therapy all throughout your life

You need to monitor your blood glucose level every day. You can buy a glucometer to check your blood sugar level at home.

The super food that you must include in your diet are - beans, leafy vegetables, sweet potatoes, tomatoes, fish with omega 3 fatty acid, whole grains and citrus fruits. Always avoid alcohol and cigarettes.

Regular exercising can help manage glucose levels and ward off diabetes-related complications. Some exercises that you should incorporate in your daily regime are- aerobic exercises like running, swimming, cycling. If you are not up to rigorous exercises, you should at least walk for 30 minutes every day.
Type 1 Diabetes can be fatal but with proper medication, diet and exercise, you can go on to live a long healthy life.
4
people found this helpful
Shared yesterday • Featured Tip

MS - Orthopaedics, Fellowship In Joint Replacement, Fellowship In Joint Replacement Surgeries, MBBS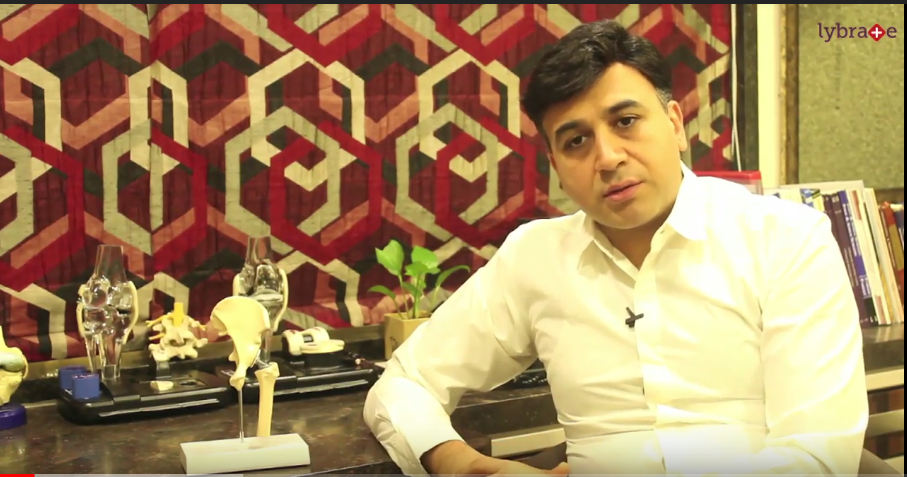 In Total Hip Replacement, damaged bone and cartilage is removed and replaced with prosthetic components. Arthritis often gets so bad that a hip becomes severely arthritic and needs to be replaced.
576
people found this helpful
Shared yesterday • Featured Tip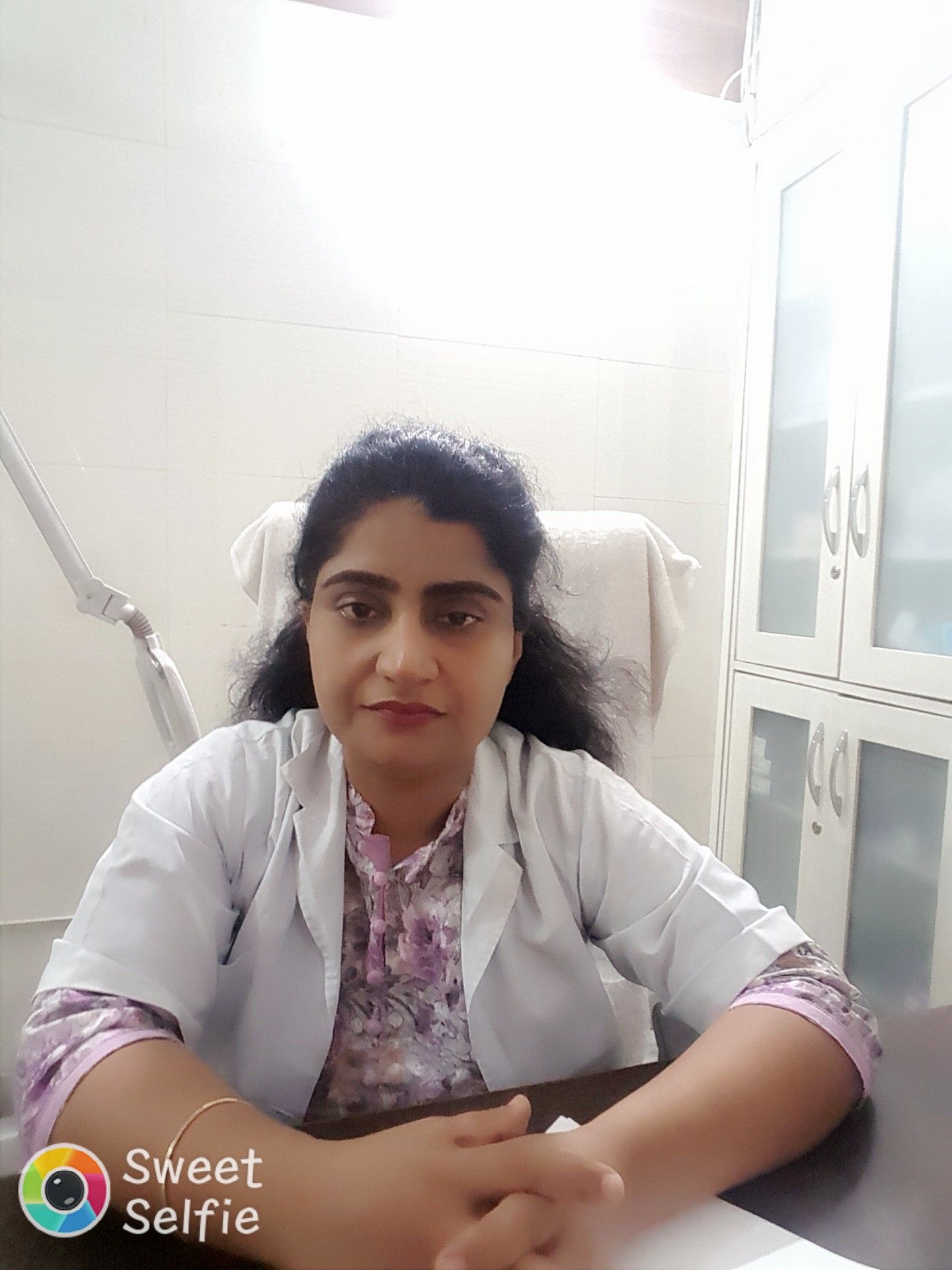 MBBS Bachelor of Medicine and Bachelor of Surgery, DVD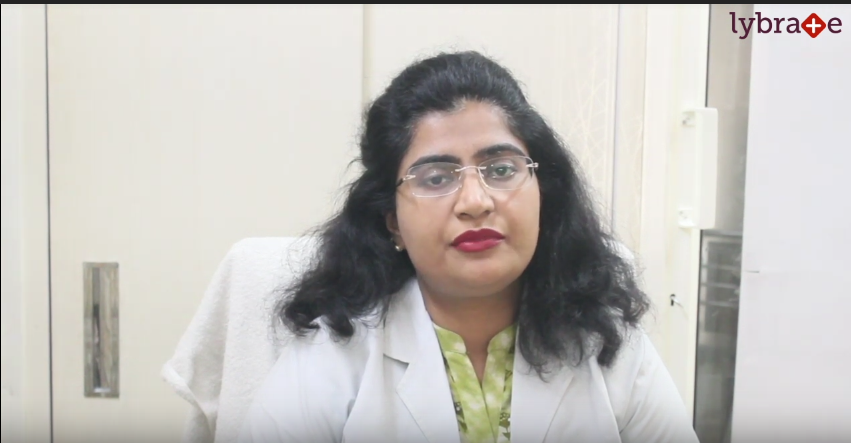 Few common skin problems include heat rashes, ringworm, chicken pox, rashes, eczema, contact dermatitis. There are ways one can avoid such skin diseases with few simple precautions.
782
people found this helpful
Shared yesterday • Featured Tip

DPM, DNB Psychiatry, MBBS Bachelor of Medicine and Bachelor of Surgery
With age, most body organs begin to deteriorate in their function. This happens to the brain also, thereby reducing the overall speed of functioning of most organs. While slowing of bodily movement is visible, the internal organs functioning also slows down, which is not that obvious. Memory loss or dementia is one of the main manifestations of this degeneration of the brain.
Alzheimer's is the most common form of dementia, and the associated symptoms includes reduced reasoning abilities and cognitive defects. Though it is seen only in the elderly, not all elderly people will have Alzheimer's. The overall quality of life of the affected person is reduced with difficulty remembering things that were recently learned. It is a progressive disease and as it gets more severe, a full-time caretaker may be required.
Causes: The brain cells are affected by protein masses known as plaques and tangles. These hamper the way communication between the brain cells happens as well as affect nutrition from reaching all parts of the brain. This leads to shrinking of the brain, eventually leading to memory loss and other problems. There is also a strong genetic linkage, as most people with Alzheimer's have the lipoprotein A gene.
Symptoms: Though memory loss is the most common symptom, there are other symptoms:
Being confused about places, people, and times
Inability to find the right words during conversations
Regular objects are misplaced
Becoming irritable, (in someone who was not so previously)
Mood swings
Personality changes
Inability to organise thoughts
Not able to make the right decisions
Repetitive talks and actions
Forgetfulness (not something the person always does)
Difficulty with numbers (again, not something calculations
Difficulty managing everyday tasks and minor problems
Suspicion of others (like immediate family members and friends)
Risk factors: While age is definitely a risk factor, the fact that not all aged people develop Alzheimer's is to be borne in mind. Other risk factors include the history of stroke, high cholesterol, high blood pressure, diabetes, smoking, obesity, and poor lifestyle choices.
Diagnosis: While there is no definitive way to diagnose Alzheimer's, symptoms along with brain scans and neuropsychological function testing are useful ways to confirm the diagnosis.
Treatment: This is aimed at two things reducing the rate of disease progression and treat (or reverse) symptoms if possible.
Cholinesterase inhibitors improve cellular communication in the brain and also manage depression and agitation. Memantine is used to slow the pace of disease progression.
In people with the disease, small changes are useful to help them with the symptoms. These include keeping essential things like keys and wallet in the same place, keep a daily diary to help them remember things, keep pictures of friends and family within visible distance.
3
people found this helpful
Asked for female, 35 years old from Jaipur
Ph.D(Clinical Nutrition), M.Sc(Foods&Nutrition
Dietitian/Nutritionist, Delhi
Start with avoiding simple sugars as far as possible like sugar, jaggery, honey, sweets, candies, chocolates, cold drinks etc. 'Eat Out' less, avoid junk and have good quantity of fresh foods which are not processed like fruits, vegetables, soups, salads, nuts, low fat milk, curd etc. Combine these dietary changes with 30 mins to one- hour play/ walk / exercise. Its difficult to draft a diet chart here which is tailored to meet your requirements. If you need us to help you with proper customised Diet plans for weight loss, you can opt for our online program or contact us through Lybrate' private consult'
1
person found this helpful
View All Feed