About
Our medical care facility offers treatments from the best doctors in the field of Ophthalmologist . Our entire team is dedicated to providing you with the personalized, gentle care that ...
...more
Our medical care facility offers treatments from the best doctors in the field of Ophthalmologist . Our entire team is dedicated to providing you with the personalized, gentle care that you deserve. All our staff is dedicated to your comfort and prompt attention as well.
More about Khandelwal Clinic
Khandelwal Clinic is known for housing experienced Ophthalmologists. Dr. C P Khandelwal, a well-reputed Ophthalmologist, practices in Delhi. Visit this medical health centre for Ophthalmologists recommended by 88 patients.
Timings
MON-SUN
10:00 AM - 02:00 PM
05:30 PM - 08:00 PM
Location
N-15, Ground Floor, Opposite Icici Bank, Kalkaji
Kalkaji
Delhi,
Delhi
-
110019

Get Directions
Photos (3)



Doctor in Khandelwal Clinic

MS - Ophthalmology, Diploma in Child Health (DCH), MBBS
Ophthalmologist
₹50 online
10:00 AM - 02:00 PM
05:30 PM - 08:00 PM
Services
Submit Feedback
Submit a review for Khandelwal Clinic
Your feedback matters!
Write a Review
Feed
Nothing posted by this doctor yet. Here are some posts by similar doctors.
MBBS Bachelor of Medicine and Bachelor of Surgery, MS - Ophthalmology, DOMS
Cataract can be defined as the clouding of the natural lenses in the eyes. This is caused by the clumping of protein in the eye lens. Cataract is a common eye disorder and the leading cause of loss of vision in people who are past their fortieth birthday. Cataract can occur in one or both eyes. When diagnosed properly, cataract can be treated with surgery to prevent blindness.
Depending on where and how they develop, there are many types of cataract. The most common amongst these are:
1. Subcapsular cataract
These occur at the back of the eye lens. Diabetic patients are very susceptible to this kind of cataract.
2. Nuclear cataract
A yellowish-brown cataract that forms in the center of the lens is called nuclear cataract. This is usually seen in cataract caused by ageing.
3. Cortical cataract
Cataract in the lens cortex is known as cortical cataract. These are wedge-shaped and whitish in color. Spokes protruding out of these opaque wedges can be seen moving towards the center of the eye.
4. Congenital cataract
Though they are not common, babies can also have a cataract. Cataract formed at birth or within the first year of a baby's birth is known as congenital cataract.
5. Secondary cataract
Cataract is one of the known side effects of diabetes and glaucoma. Some steroids and medicines are also linked to cataract.
6. Traumatic cataract
If your vision becomes cloudy years after an eye injury, it could be a traumatic cataract. It can take several years for this to happen.
7. Radiation cataract
Exposure to radiation can also lead to cataract. This is seen sometimes in patients who have undergone radiation therapy to fight diseases like cancer.
Though the type of cataract might differ from person to person, the symptoms are usually the same. Some of the common symptoms of cataract are:
1.Blurred vision
2.Reduced night vision
3.Increased sensitivity to light and glare
4.Seeing halos around lights
5.Colors appearing faded
6.Double vision
A reading test is the first step towards diagnosing cataracts. This is followed by tests to measure eye pressure. Your doctor will also need to dilate the pupil to check the condition of the optic nerves and retina.
Surgery is the safest way to remove a cataract. Surgery is usually recommended when cataract begin inhibiting your daily life such as preventing you from driving, interfering with reading etc.
In most cases, this can be done as an outpatient procedure. The earlier it is diagnosed, the easier it is to treat. Hence, if you notice any of the symptoms mentioned above, get your eyes checked at once. The surgery is a day-care surgery only, so a person can go home the same day.
1
person found this helpful

MBBS Bachelor of Medicine and Bachelor of Surgery, MS - General Surgery, MCh - Plastic Surgery
Cosmetic/Plastic Surgeon, Kolkata
The surgical procedure to correct the appearance of eyelids is called blepharoplasty. The correction is done by removing extra skin, fat and muscle that make the eyelids droop.
Uses-
Eyelids start drooping when the muscles supporting your eyelids weaken as you grow older. Excess fat accumulates below and above your eyelids as a result, which leads to eye bags and droopy eyelids.
Besides making you look older than your age, droopy eyelids can also affect your vision. Blepharoplasty can improve your vision and give your eyes a polished look at the same time. Some other benefits include:
Excess deposits of fat that make eyelids look puffy are removed with the help of blepharoplasty.

Eye bags are reduced.

Drooping eyelids which end up revealing the sclera (the white part in your eyeballs) are fixed.

Fine wrinkles and excess skin around lower eyelids are corrected.
Blepharoplasty is usually combined with procedures such as skin resurfacing, face-lift or brow-lift.
Blepharoplasty, like every other surgical procedure, has certain risks, which include—
Irritated, dry eyes

Trouble closing eyes and other associated problems

Prominent scarring

Eye muscle injury

Skin discoloration

Follow-up surgery is needed

Short-term blurry vision, or in unusual cases, loss of vision

General risks associated with surgery such as blood clots, anaesthetic reactions, cardiac and other coronary problems.
Preparation-
Before the surgery can be scheduled, a surgeon and ophthalmologist will be consulted to record your medical history and discuss your expectations about the surgery. Then, before the procedure can begin, the following steps will be followed:
First, you will be examined physically; your doctor will test your tear ducts and take measurements of your eyelids.

Second, your eyes will be examined and your vision will be tested.

Lastly, your doctor will take photographs of your eyes which will facilitate and guide him/her through the course of the surgery.
Results-
The effects of blepharoplasty are long-lasting and the corrections are permanent. Durable sun protection of the eyes helps in maintaining the corrections made.
Although, you can get excellent results from one surgery, sometimes you may need multiple procedures to achieve the desired look.
If you have got diabetes, then it is quite natural that you will soon face acute eye troubles. This is the reason diabetic patients are always suggested to keep their blood sugar levels controlled so that eye troubles can be easily avoided.
Thorough medical check-up is required in order to detect conditions of the eyes. Some of the commonest eye troubles occurring due to diabetes are cataract, glaucoma, blurry vision, diabetic retinopathy and others.
List of eye diseases caused by diabetes are as below:
- Diabetic retinopathy
When retina's smallest blood-vessels get severely damaged due to increased blood-sugar, then this kind of eye condition occurs. Early detection of this eye condition can save your
eyes, but if it is too late, then nothing can be done, and it might even lead to blindness.
- Cataract
Fogging or clouding condition can bring this kind of condition, and this can only be corrected by wearing proper corrective lenses. However, if you fail to control diabetes, then in spite of wearing glasses, your eye condition might get deteriorated day by day. Glared or blurred vision is the commonest symptom in this regard.
- Glaucoma
When the eye-fluid is not drained properly, then this kind of eye trouble occurs. In fact, eye pressure increases to a great extent as a result of which delicate eye nerves can get severely damaged. The blood vessels of the eyes can get clogged causing greater interruption in vision. Medicines can make aqueous humor to get drained in a proper manner, and thus you should go for a proper eye check-up so that you can acquire the requisite medicines. Some popular symptoms of glaucoma are headaches, eye aches, blurred vision, watery eyes, vision loss and others.
- Diabetic macular-edema
This eye disease mainly occurs in the advanced stage of diabetic-retinopathy. Macula is nothing but the most delicate part of retina and when it gets swollen, then you might face this eye trouble. Only medications can help you to get rid of the same and thus immediate medical help is needed.
- Blurry vision
Though this is quite a small and temporary eye issue for diabetic patients, but this condition might turn into a serious one if you neglect to correct the same in the very beginning. You might even face blindness due to negligence of this trouble. Also, fluctuating sugar-levels should be stabilized so that this kind of trouble can be easily tackled.
There are lots of reasons. Like Over use. Bad habits. Poor nutrition Hereditary Etc.. Take proper homoeopathic treatment to improve it. Also take nutritional supplements.. Do regular exercise..
International Academy of Classical Homeopathy, BHMS
Take CARBONEUM SULPHURATUM 6c, one dose every morning for 1 week Week2: Take ARGENTINUM NIT 6c, one dose, every morning for 1 week Week3 to 6: Take Natrum Mur 30c, once a week for 1 month (not daily, only once a week, say only on Sundays) All these three medicines will help to increase the general health as well. 1. Take one Raw Carrot, grated and eaten fresh every morning (eating by slowly chewing is important for complete digestion. Grating externaly helps to chew) 2. Doing some simple eye excercise helps to maximize the benefit of eye nutrition medicines given above. Ask me in private so dat we can discuss in better manner and also u wil improve Also we can change d medicine
2
people found this helpful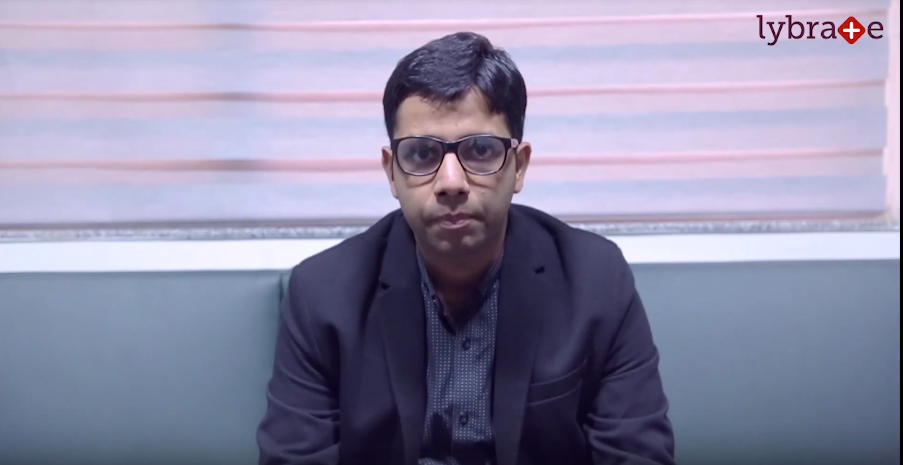 Glaucoma is a group of diseases that causes damage to your eye's optic nerve and gets worse over time. The optic nerve is a bundle of millions of nerve fibres which carry visual impulse from the retina at the back of eye to the brain. The increased Eye pressure, called intraocular pressure, can damage the optic nerve and fasten the natural nerve fibre loss. Since nerve cells can't regenerate this damage is permanent and irreversible.
3189
people found this helpful
This is a condition which can be caused in the delicate folds of the skin over the eye called the eyelid. The eyelids usually protect us from extreme light, and the entrance of other debris as well as against injuries to the delicate interiors of the eyes. The eyelid may get irritated or experience varied sensations like prickling, burning or itching, with a dull ache or sharp pain due to many reasons. This discomfort and irritation is usually caused by inflammation. Let us learn more about this condition.
Eyelid Inflammation: Blepharitis or eye inflammation is a condition that causes eyelid irritation because of allergic reactions as well as infections, dandruff in the eyelashes and eyebrows, pollutants and varied other causes. Also, poor hygiene can lead to the growth of eyelash lice which can also enter the eyes and lead to inflammation and irritation of the eyelids. A malfunctioning oil gland can also cause this kind of problem along with side effects of certain kinds of medication.
Types of Inflammation: This condition can be of two types :- anterior and posterior. Anterior eye inflammation causes irritation in that part of the eyelids which are outside the eyes where the eyelashes are situated. Dandruff and allergic reactions can also cause this kind of irritation. Posterior eyelid inflammation is a condition that can be found in the inner rims and corners of the eyes where malfunctioning oil glands found in the follicles of the eyelashes can cause this problem leading to blurry or cloudy vision as well.
Symptoms: Apart from irritation and not being able to close the eyes properly, there are many other symptoms of this condition. These symptoms include sensitivity to glares of light, oily eyelids, burning and itching sensation, and a feeling that some particles have entered your eyes and formed a crust on your eyelashes.
Checking for an Infection: Many of these symptoms can point at the presence of an infection, especially when accompanied by fever and headaches. Yet, irritation can also just be a cause of simple inflammation or due to the entry of a foreign body into the eye. Still, it is always best to get the symptoms checked by an ophthalmologist who will conduct a detailed eye exam along with lab tests based on blood samples in order to ensure that there is no bacterium or virus infecting the body.
Treatment: Steroids and antibiotics will be used only when there is an infection. As a home remedy for this condition, you can apply a warm wash cloth and clean your eyes frequently.
Talk to your doctor about potential complications of this irritation like eyelash loss.
Syphilitic intermediate uveitis may occur as well, although pars plana exudates are said to be infrequent. A host of neuro-ophthalmic manifestations, including the Argyll Robertson pupil, optic neuritis and optic neuropathy have also been described. The diagnosis of ocular syphilis depends largely on serologic.
Hello. You may be having computer eye syndrome. Kindly do the following .Sit far wat from the screen. .Locate it screen 5 inches below eye level .Blink eyes often .Reduce glare from your screen you can use anti glare spectacles. .Take breaks as often as possible at least for 3 to 5 min .wash it qasg & eyes as often.
View All Feed
Near By Clinics

4.6
(

889

ratings)
View Clinic