About
Our medical care facility offers treatments from the best doctors in the field of General Physician . Our goal is to provide a compassionate professional environment to make your experien...
...more
Our medical care facility offers treatments from the best doctors in the field of General Physician . Our goal is to provide a compassionate professional environment to make your experience comfortable. Our staff is friendly, knowledgable and very helpful in addressing your health and financial concerns.
More about Holistic Health Clinic
Holistic Health Clinic is known for housing experienced General Physicians. Dr. Lalima Rangwani, a well-reputed General Physician, practices in Delhi. Visit this medical health centre for General Physicians recommended by 56 patients.
Timings
Location

Get Directions
Doctor in Holistic Health Clinic
Bachelor of Ayurveda, Medicine and Surgery (BAMS), Diploma in Naturopathy & Yogic Science (DNYS)
General Physician
Services
Submit Feedback
Submit a review for Holistic Health Clinic
Your feedback matters!
Write a Review
Feed
Nothing posted by this doctor yet. Here are some posts by similar doctors.
Shared today • Featured Tip

While sex is an important part of an adult's life, it may also come with a number of problems for certain people. Sexual addiction is a problem faced by many and includes a wide range of behavioural patterns when it comes to sex and excessive indulgence in the same. This condition may impact the life of an individual in a significant and even debilitating manner. While many people may confuse this with mere addiction to porn, this is not true. Let us find out more.
Types of Sexual Addiction: There are a number of ways in which sexual addiction may be characterised. As mentioned above, it does not merely include addiction to pornography or any other aspect of sex. It may include an addiction of one or multiple aspects, which include pornography as well. The various forms of sexual addiction include pornography addiction, addiction to fantasy or masturbation, addiction to sadistic behaviour, addition to prostitution, and other excess sexual activities and pursuits like exhibitionism.
Symptoms and Signs: There are a number of physical and emotional symptoms and signs of this condition. The patients suffering from this condition may end up isolating or alienating their partners, which is one of the most common giveaways of this condition. They may also go from one relationship to another in no time at all, with multiple partners in many cases. Also, they will not really have healthy relationships with their partners because of their fantasy based perceptions when it comes to sex. The physical symptoms of this condition include falling prey to venereal diseases and infections on a frequent basis, as well as the exposure to unwanted pregnancy in at least 70% of the cases, as per many medical reports. Anxiety, depression and substance abuse are also some of the common outcomes of this kind of addiction.
Treatment: Sexual addiction and sexual dependency can be treated by first of all treating the physical manifestations of this condition and its symptoms like infections and other ailments. This will be done with the help of medication in most cases. Further, the patient will be put through CBT or cognitive behavioural therapy as well as other forms of sex therapy so that the evaluator or psychologist may find the root cause behind the condition.
This kind of therapy usually follows the route of exhaustive discussions in which the patient will be asked to talk about his or her emotions and problems. These will then be used in order to reprogram the attitude and thinking of the patient. In such cases, the patient will also be encouraged to invest time and effort in the emotional side of a committed relationship so that the dependency on sex may reduce.
2
people found this helpful
Shared yesterday • Featured Tip

DM, MD, MBBS
Gastroenterologist, Delhi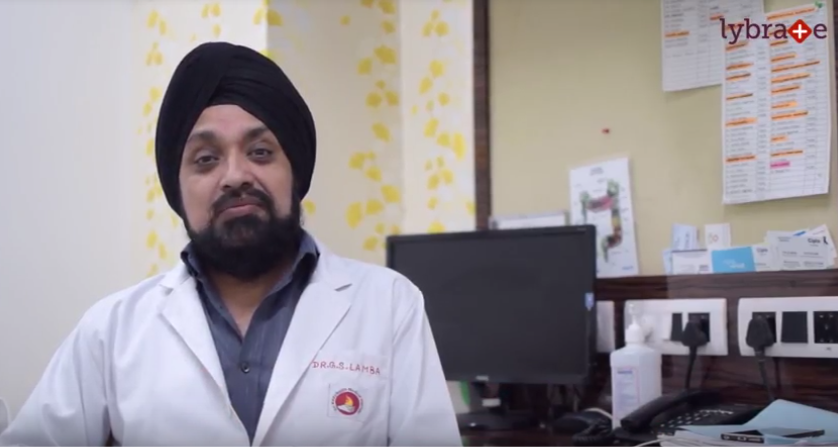 Fatty liver, or hepatic steatosis, is a term that describes the buildup of fat in the liver. The most common cause of fatty liver is alcohol use disorder and heavy drinking. Higher body weight, a high processed sugar diet, high triglycerides, diabetes, low physical activity, and genetics all play a role.
361
people found this helpful
Shared yesterday • Featured Tip

Erectile dysfunction can severely limit life's simple pleasures. It may also cause strife in one's marital life and be a cause for social embarrassment and low self-esteem. Erectile dysfunction, which is commonly referred to as impotence, is either the inability to continue with an erection into climax for a continued period, or being able to maintain the erection for a very short time or not being able to get an erection at all.
Causes of Erectile Dysfunction According to Ayurveda
Erectile dysfunction is usually caused due to a number of factors which include lifestyle habits, physical as well as psychological issues. Defects within the spinal cord, injuries or problems with blood flow may cause erectile dysfunction. An overly abusive childhood or sex associated with guilt may also be responsible. In Ayurveda, the disorder is linked to 'shukra dhatu'. Any problem with this, may, thus result in multiple sexual problems including erectile dysfunction.
How can Ayurveda help cure ED?
According to Ayurveda, ED is basically a condition of low vitality. Generally, vitiation of vata dosha is responsible for Klaibya or ED. On the basis of the cause, seven types of Klaibya are mentioned in Ayurvedic texts, e.g. Manasik klaibya is caused by psychological factors, Doshaj klaibya is caused by physiological factors, Shukrakshayaj is caused by deficiency of Shukra dhatu, Vyadhi is cause by some other disease like diabetes, Aghataj is caused by surgical or accidental trauma, Shukranirodhaj is caused by suppression of sexual urge and Sahaj means congenital.
Ayurveda takes a more holistic approach. The exact combination of the methods and the exact implementation chosen may vary according to the specific causes.
Vajikarana therapy – This is a holistic cleansing process that aims to correct the bodily faults which might have been causing ED. It includes certain processes, such as controlled regurgitation, to flush out toxins from the body, specially designed Ayurvedic massages, a tailor made diet, and various other herbal concoctions which can rejuvenate one's vitality.
Specified drugs to correct ED – Certain Ayurvedic herbs can be quite effective as well; both in the form of special Ayurvedic medicine or home remedies. Some of these herbs include:
Bringing in lifestyle modifications – Drinking excessively, smoking and consuming junk food may all lead to weight gain as well as other imbalances within the body. These may affect pressure or sugar levels in your body as well as the heart's condition, thus resulting in ED. Ayurveda requires one to cut down on or quit certain habits related to one's lifestyle which might be causing ED.
Yoga and meditation – Regular exercises would definitely help in this regard. Meditation and yoga would thus be an integral part of the treatment process.
1
person found this helpful
Shared yesterday • Featured Tip

DNB - Famliy Medicine, MBBS, CCEBDM
General Physician, Hyderabad
Feeling acidic after eating a heavy meal can often make you regret those last few morsels. This acidic sensation is known as acid reflux or Gastroesophageal reflux disease, better known as GERD. GERD occurs when the functioning of the lower oesophagus muscles is restricted. This makes the undigested food in the stomach and stomach acids leak back into the oesophagus.
Thankfully, this is not something you have to live with and a few simple lifestyle changes can help resolve the situation.
Do not lie down after eating: When your body is in a horizontal position, there are higher chances of food being regurgitated into the oesophagus. To avoid this, finish your meals at least 3 hours before going to bed. Sit upright while eating and do not lie down or slouch immediately after eating. This gives the food time to be digested and move out of the stomach.
Limit your food intake: Overeating is one of the most common triggers of GERD. Cutting down your portion sizes can instantly reduce the number of GERD occurrences. Instead of eating large, heavy meals, shorten the duration between meals and have more frequent small meals.
Avoid foods that trigger acidity: With time, you will soon realise which types of foods trigger an acidic reaction. Some common triggers are onions, peppermint, caffeine, citrus fruits etc. Keeping a diary can help identify such foods and ease your problem.
Quit Smoking: Nicotine not only harms your lungs, but can affect your digestive system as well. It is responsible for weakening the muscles that control the opening between the stomach and oesophagus. This allows stomach acids and food from the stomach to re-enter the oesophagus. Alcohol can also worsen GERD symptoms and hence it is better to avoid alcohol is you suffer from frequent bouts of acid reflux.
Lose weight: Overeating, obesity and acid reflux go hand in hand. Being overweight can put extra pressure on your stomach and abdomen, thus pushing food and gastric juices into the oesophagus. Losing this extra weight should effectively resolve your acid reflux problem if you are overweight.
Look at your medications: Some types of medication too can cause acid reflux by interfering with the digestive system and irritating the oesophagus. These types of medication include blood pressure medication, asthma medication, Non-steroidal anti-inflammatory drugs, bisphosphonates, sedatives and painkillers. Do not simply stop taking these medications, but talk to your doctor about replacing them with something else.
1
person found this helpful
View All Feed
Near By Clinics