About
We will always attempt to answer your questions thoroughly, so that you never have to worry needlessly, and we will explain complicated things clearly and simply.
...more
We will always attempt to answer your questions thoroughly, so that you never have to worry needlessly, and we will explain complicated things clearly and simply.
More about Dr.Takkar's Clinic
Dr.Takkar's Clinic is known for housing experienced Gynaecologists. Dr. Sunita Takkar, a well-reputed Gynaecologist, practices in Delhi. Visit this medical health centre for Gynaecologists recommended by 109 patients.
Timings
MON-SAT
07:30 PM - 09:30 PM
11:30 AM - 02:30 PM
Location
# M-2, Kalkaji, New Delhi-110019,near L block,Gurudwara, Delhi

Get Directions
Doctor in Dr.Takkar's Clinic
07:30 PM - 09:30 PM
11:30 AM - 02:30 PM
Services
Submit Feedback
Submit a review for Dr.Takkar's Clinic
Your feedback matters!
Write a Review
Reviews
Verified
Jul 7, 2017
Dr. Takkar's staff was well-trained and caring. My wound dressing was done well.
Feed
Nothing posted by this doctor yet. Here are some posts by similar doctors.
Dear lybrate-user lady ka uterus neeche ki taraf hone say sperm baher nikal kate aap. Sex kerne say pehle wife ki kamar ke neeche takia de ker sex karo aur sex kerne ke bad wife ko jaldi uthne mat do late raho bolo adha ghanta ayesa ker me say pregnancy therti.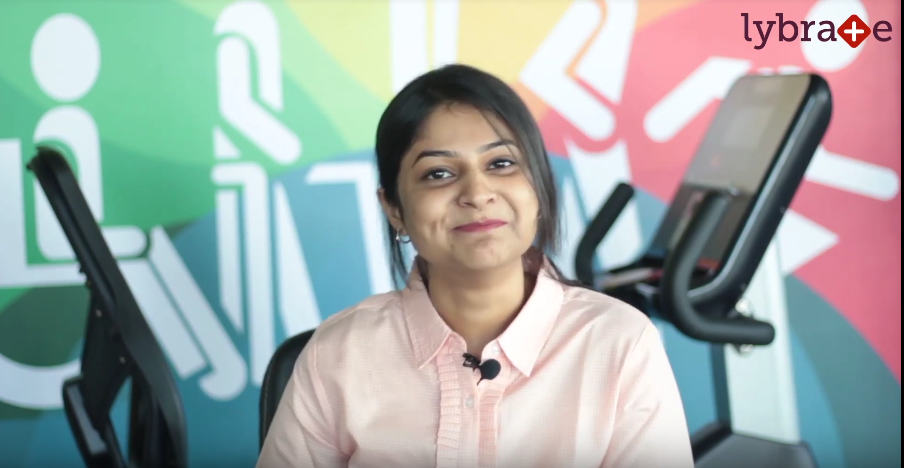 Frozen shoulder is a condition when somebody encounters continuous shoulder stiffness and pain. It could last for weeks. It is likely to occur when swelling increases around the shoulder which reduces inability to move or stretch properly. This ordinarily happens when somebody is recovering from an injury. Frozen shoulder at times happens when somebody is wearing a sling or a cast. It also occurs, if someone is recovering from surgery, experiencing joint pain or facing restraint of movement for other reasons.
2
people found this helpful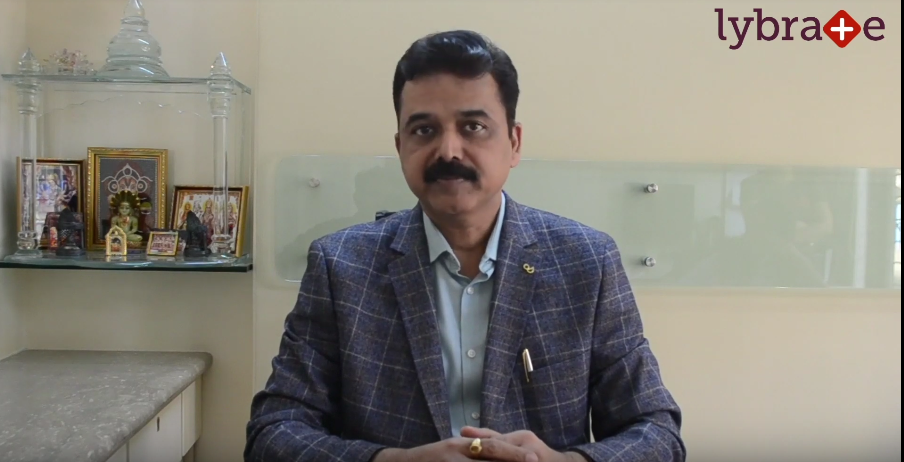 In many cases where mediation fails, the patients may have to go through IVF (In Vitro Fertilisation) or other such procedures to conceive a child with artificial methods. One must explore all options and find out the best one in terms of infertility causes that the couple may be facing. You will also need to ensure that you have a well trained and experienced sexologist doctor who can help you with the process and guide you completely about the cause of problem and prescribe you best treatment to manage infertility at the right point of time.

MD - Obstetrics & Gynaecology, Fellowship In Ultrasound Training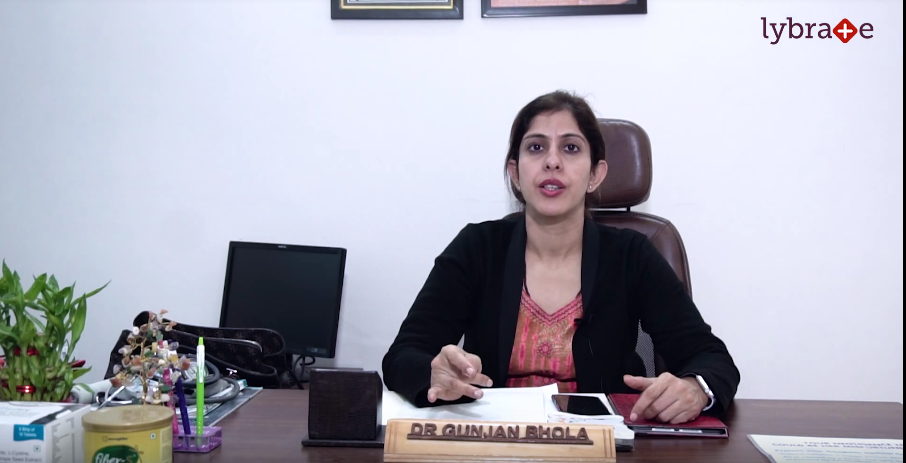 Uterine fibroids are abnormal growth that manifests in the uterus of the woman. Hormones and a family history of the same are the usual causes listed for such a growth. As per many medical reports, about 70 to 80% women over the age of 50 years, experience such growths. The most common symptoms of the condition include heavy bleeding during the menstrual cycle or even at other times of the month, as well as severe pain in the abdomen.
What Causes Meniere's Disease?
Meniere's Disease is a disorder that basically affects the sense of balance and hearing of the patient. This condition takes place in the inner ear and it may cause problems like vertigo, where patients experience a spinning sensation and a ringing sound as well. This is a chronic disorder, which requires a number of lifestyle changes so that it can be managed and treated without becoming a debilitating problem.
Read on to know more about the symptoms and causes of the condition.
Symptoms: The various signs and symptoms of this disease include a feeling of fullness in the ear, which has been affected by the condition. Also, most patients have a spinning sensation and a ringing sound in the affected ear. Nausea and vomiting may also be caused by this condition, along with sweating and loss of balance. It is also normal to feel uncoordinated when you are suffering from this condition.
Secondary Symptoms: This condition may also cause many other complications, which are known as secondary symptoms. These include anxiety, depression and stress. This usually happens due to the problems in the ear and even the problem of vertigo. This may cause problems for people who climb heights or ladders for their work or even for other recreational causes. The constant sense of dizziness and spinning may cause a person to become anxious and undertake stress when it comes to carrying out various kinds of functions in day to day living.
Causes: There are various causes of this condition, even though many medical reports suggest that the exact cause has not really been understood so far. As any doctor will tell you, the in the inner ear there is a labyrinth which contains fluids. When there is a problem with the composition and level of these fluids, the patient may develop Meniere's Disease. This condition specifically affects the inner part of the ear. This part is made up of passages and a cavity as well as soft membrane like structures with hair like sensors. These sensors respond to the fluid's movement within the ear. When this fluid does not have the appropriate levels, it can lead to many complications like Meniere's Disease, which affect the nerve impulse that these sensors catch and transmit to the brain.
Stages: This disease progresses over a set of three stages. In the very first stage, the patient will experience much dizziness and nausea, before that progresses to the second stage. In this stage, the patient will have moderate to severe vertigo. This is also known as the middle stage. Finally, this may culminate into the third or late stage, which leads to more frequent episodes of vertigo. The hearing of the patient and the ringing sound in the ears will also get worse in this stage.
The human body works as directed by the various hormones released by the endocrine system. These hormones are essential for coordination of various body functions. From the height a person achieves to the metabolic reactions in the body to the reproductive cycle to the stress levels a person can handle, all are hormone controlled.


Pregnancy is another critical, complicated phase that a woman goes through. It is one of the most awaited phases in a woman's life; however, it is not very simple either. The above-noted hormones play a major role in this pregnancy, as the baby is dependent on the mother for its initial supply of hormones until it can start producing its own hormones. If the baby does not receive the require amounts, there could be various detrimental effects during development and post birth.

Hypothyroidism or an underactive thyroid is extremely common in women and there are multiple theories about how hypothyroidism can affect a woman's chances of getting pregnant. While the correlation between hypothyroidism and pregnancy are quite well researched, a strong connection stating hypothyroid women being not able to be pregnant is yet to be proven.

The following are some correlations between hypothyroidism and pregnancy.

Increased chance of miscarriage: Women with reduced thyroid functions have double the chances of having a miscarriage. Women suffering from thyroid are at a risk of recurrent miscarriages during the first trimester. The chances of miscarriages during the second trimester are also about 40% higher in hypothyroid women. These women are also at a risk of:
Premature labour
Low birth weight
Increased chances of stillbirth
Maternal anemia
Postpartum hemorrhage
Developmental defects and/or delays in the newborn
Placental abruption
One of the reasons identified for infertility in women is hypothyroidism. This range varies from 1% to 40% and so remains to be proven still. In addition, the hypothyroid mother will have a set of symptoms to live through, which may be further complicated given the pregnancy. Thyroid replacement should be religiously done and monitored to ensure TSH levels are at the optimal required levels (2.5 to 3 mIU/L) during the entire duration of pregnancy.

If you have the following, be sure to go through a comprehensive thyroid screening before and during pregnancy.
Family history of thyroid
History of thyroid dysfunction or goitre or thyroid antibodies
Clinical signs and symptoms suggestive of hypothyroidism
History of repeated miscarriages
History of head and neck radiation
Family/personal history of autoimmune disorders
While it still remains to be proven that hypothyroidism per se can stop a woman from being pregnant, there are definitely effects of hypothyroidism on the developing child and the mother. A comprehensive screening and close monitoring through pregnancy are extremely essential.
The Ayurvedic body of knowledge relies on the rhythms and functions of the body to find the root cause of ailments. The digestive tract or system is one of the most important organs of the body. The entry and accumulation of Ama or toxins can lead to an imbalance in the way the small and large intestines functions along with various other participating organs like the liver and more. As per Ayurveda, the digestive fires or Agni also need to be produced in appropriate amounts.
So how can you understand and take care of your digestive system, the Ayurvedic way? Here's our take on the matter:
Types of Agni
The digestive system has four kinds of Agni or fire that keeps it in working condition. The Jathar Agni ensures that hydrochloric acid is being produced in the stomach which directly affects the thyroid gland. The Bhuta Agni takes care of the bile acid formation in the liver. The Kloma Agni manages the pancreatic enzymes that help in digesting and absorbing sugar properly. And finally, the Dhatu Agni takes care of the tissue transformation in this entire process and region. A weak state of any of the four Agnis will lead an imbalance and food will not be digested properly.
Doshas and Agni
As per Ayurvedic science, the state of your Agni and its strength depends on the four Doshas and the one that afflicts your being. In Vata and Kapha Dosha patients, the Agni will be weak which will lead to a 'cold' digestive system where the food will not be digested properly. This can lead to constipation in the long run as well as loose motions and gas. In case there is a Pitta Dosha, the raging fire of Agni will be unbearable, which can lead to acid reflux disease and chronic acidity as well as heartburn.
Herbs and Spices
The use of herbs and spices while cooking can greatly cool or revive the Angi, depending on your Dosha. Ingesting a sliver of ginger along with lemon juice can help in warming the cold fire of the Agni, along with other aroma releasing spices like cardamom, pepper and licorice. Further, saliva and enzyme secretion can happen with these spices too. Also, these herbs can ensure that your digestion does not work overtime or create excess heat.
Ama
Using hing to season your meals can also help in better digestion of food and less accumulation of Ama or toxins.
One needs to know the state of the Agni in the body and regulate the diet and routine with proper sleep and food intake patterns, for a well-functioning digestive system.

FRCP (Edinburg), DM - Endocrinology, CCT (Endocrinology), MRCP - Diabetes & Endocrinology, MRCP (UK), MD & DNB - General Medicine, MBBS Bachelor of Medicine and Bachelor of Surgery
Thyroid disorders are associated with the thyroid gland. A thyroid gland is a butterfly-shaped gland situated right at the base of one's neck. The role of the thyroid gland is to carry out numerous metabolic processes within the body. The brain regulates the functioning of the thyroid gland through a feedback mechanism. There are a number of disorders, both severe and trivial, which could affect the thyroid gland.
Main symptoms of thyroid disorders:
Weight loss and weight gain

Changes in heart rate (arrhythmia)

Frequent mood swings

Swollen neck

Sudden bouts of moderate to high fever
Other symptoms include:
Abnormalities or irregularities in menstruation

Brittle nails and dry skin

Blurred vision

Weakened muscle tone and frequent tremors in the body
Treatment Options:
Intake of thyroid hormone pills may prove beneficial. Once you start with the treatment, you may notice significant improvement within the first two or three weeks. Generally, once affected by thyroid disorders, one might have to be on these medications his/her entire life. Over time, this treatment procedure should result in lowering of the cholesterol levels, increased energy; but in certain cases, might throw up side effects in the form of sudden and unexplained weight loss.
Anti-thyroid medications help reduce and regulate the secretion of the thyroid hormone, thus treating certain thyroid disorders (such as hyperthyroidism).
Beta blockers are drugs help in reducing high blood pressure, heart palpitations and controlling heart rate.
In severe cases, such as enlargement of the thyroid gland, surgery is advised by the doctor, in which the thyroid gland is removed. Tumors or thyroid nodules are also treated by this surgical process.
In cases of thyroid cancer, besides the surgical procedure, radioactive iodine therapy (radioiodine) is recommended. This therapy helps destroy the thyroid gland and other thyroid (malignant) cells which may be taking up iodine. However, the side effects of this technique are minimal. This procedure helps to destroy those tissues which may not have been removed by the surgery. If the thyroid cancer has spread to the lymph nodes or to other parts within the body, this particular mode of treatment can be very effective.
Types of Thyroid Disorders:
Hypothyroidism: This is a condition characterized by an underactive thyroid gland. In this case, sufficient thyroid hormone is not secreted in the body.

Hyperthyroidism: This is characterized by an overactive thyroid gland, that results in overproduction of the thyroid hormone.

Thyroid cancer: It is a type of cancer of the thyroid gland.

Goiter: This is a disorder wherein the thyroid gland gets abnormally enlarged.

Thyroid nodules: This is marked by swelling of the thyroid gland.
Adrenal gland is an endocrinal gland located above the kidney which produces hormones that regulate blood sugar, stress and sexual functions. Any problems in the pituitary gland can affect the adrenal gland as the pituitary gland regulates all the endocrine glands.

Here are the different types of adrenal gland disorders-

1. Cushing's disease - This disorder occurs when the adrenal glands produce too much cortisol in the body. Cortisol is a hormone that adrenal glands produce when a body is exposed to stress. The causes of this disease are intake of steroids and tumors present in the pituitary gland. The symptoms are rise in blood pressure, weakness in the muscles and weak bones.
2. Adrenal cancer - Presence of cancerous cells in the adrenal cortex leads to adrenal cancer. The symptoms of this disorder are stomach cramps, blood pressure problems and irregular menstrual cycle.
3. Addison's disease - This disease occurs when the adrenal glands produce less cortisol. This disorder is linked with the immune system as the adrenal glands are attacked by it during this disorder. The symptoms of this disorder are nausea, loss of appetite, constipation and muscle pain.
4. Pheochromocytomas - These are tumors that develop in the adrenal gland which causes excessive production of a hormone called catecholamines. These hormones help in regulating blood pressure. The primary causes of this disorder are genetic factors. Common symptoms of this disorder are headaches, shortness of breath and sweating.
5. Conn's syndrome - This disorder occurs when the hormone aldosterone is produced in excess by the adrenal glands. The symptoms of this disorder are feeling excessively thirsty, muscle weakness and high blood pressure.

MBBS, MD - Obstetrics & Gynaecology -, Diploma in Obstetrics & Gynaecology
Pregnancy is one of the most wonderful, but exhausting times of a woman's life. There are quite a few precautions you need to take and quite a few factors you need to consider before doing anything. Take for example working during pregnancy. Working while you're pregnant can be challenging, but if you keep these do's and don'ts in mind, it can become an easy task.
Do: Get Adequate Rest
The first few weeks of pregnancy can take a toll on your body. If your sleep schedule is off, you need to fix it and sleep for the usual 8-9 hours a day. If you undertake a lot of physically strenuous work or even if have a desk job, you need to take a break as it can get very taxing for you. To avoid work-related exhaustion and stress, take frequent breaks to give your body the rest it requires. Speak to a doctor or trainer for simple stretches that will help you alleviate stress on your joints and keep your muscles relaxed.
Do: Be Smart About Your Work
Jobs that require heavy lifting must be avoided at all costs as they can give rise to severe complications during pregnancy. When you're pregnant you should also avoid work that regularly exposes you to radiation, harmful chemicals, lead and X-rays. Ask your supervisor to shift the sort of work you are doing as often it's illegal to continue working in conditions that actively harm your pregnancy.
Do: Take Multivitamins and Necessary Supplements
Work often doesn't leave you with enough time to take good care of yourself. You may end up skipping meals due to a hectic work schedule, which can lead to vitamin and mineral deficiencies. To keep the worst effects of this kind of a lifestyle at bay, make sure to take your multivitamins and supplements religiously and regularly.
Do: Be Super Hygienic
It is extremely important to maintain high standards of personal hygiene and sanitation during your pregnancy. This becomes even more important if you work in an environment that exposes you to infectious diseases, raw meats and children. Keep a hand sanitizer with you at all times, and make sure you don't ingest anything that has come into contact with contagions.
Don't: Go For Long Stretches Without Eating
Keeping your stomach empty during pregnancy can have a lot of unwanted effects ranging from bloating, acidity and gas to nausea and vomiting. Have a light breakfast and keep snacking on small portions of nutritious food throughout the day. Also, ensure that you maintain optimum fluid intake. The regular 8-10 glasses of water a day is an absolute must.
Don't: Be stressed
Stress during pregnancy can have damaging effects on your and your baby's health, severely affecting the physical and mental development of your unborn child. Avoid taking on extra work for the duration of your pregnancy. Lighten your workload as much as you can and make sure to take meditation and baby-safe yoga classes to keep your stress in check.
As long as you take these simple precautions, you can continue to work throughout your pregnancy. So, remember to follow these guidelines to ensure a safe and healthy experience for both you and your growing baby.

1
person found this helpful
View All Feed
Near By Clinics

4.5
(

40

ratings)
View Clinic