About
Our medical care facility offers treatments from the best doctors in the field of Homeopath . Customer service is provided by a highly trained, professional staff who look after your com...
...more
Our medical care facility offers treatments from the best doctors in the field of Homeopath . Customer service is provided by a highly trained, professional staff who look after your comfort and care and are considerate of your time. Their focus is you.
More about Dr. Sukhbir Singh Homeopathy Clinic
Dr. Sukhbir Singh Homeopathy Clinic is known for housing experienced Homeopaths. Dr. Sukhbir Singh, a well-reputed Homeopath, practices in New Delhi. Visit this medical health centre for Homeopaths recommended by 70 patients.
Timings
Location
11, Csc Market, Opp Colega Vocational Studies, Phase-2, Sheikh Sarai
Sheikh Sarai
New Delhi,
Delhi
-
110017

Get Directions
Doctor in Dr. Sukhbir Singh Homeopathy Clinic
Services
Submit Feedback
Submit a review for Dr. Sukhbir Singh Homeopathy Clinic
Your feedback matters!
Write a Review
Feed
Nothing posted by this doctor yet. Here are some posts by similar doctors.
The festival of Diwali is greeted with great pomp and splendour and along with the regular festivities, the pollution levels in the air also rise due to the ritual of bursting fire crackers. In an analysis, the rise of harmful pollutants such as sulphur dioxide and nitrogen dioxide seemed to reveal a disturbing outcome.
The rise in pollution during Diwali affects you in the following ways:
The PM (particulate matter which is smaller than 2.5mm) enters your lungs and bloodstream and has several health impacts including chronic respiratory symptoms such as painful breathing and shortness of breath which might cause premature death.
High sulphur dioxide levels in the air during Diwali also lead to inflammation of air passages and causes complications in respiration.
A compound called 'strontium' found in the atmosphere multiplies by 120 times during the festival and causes bone damage and blood clotting ailments.
Firecrackers contain heavy metals which are toxic to the human body and the amount of magnesium in the air goes up by 22x, which poses a significant threat to all forms of life.
The noise pollution also rises during the festival and in extreme cases, can permanently damage one's hearing.
However, there are a few measures you can undertake to steer clear of the excessive pollutants present in the air:
Limit the amount of time you spend outdoors even while exercising. This is because the air remains contaminated, days after all the festivities get over and the pollutants take a very long time to dissipate.
Even on the road, drive with the windows of your car rolled up to avoid intake of adulterated air and use a face mask if you are a two-wheeler rider.
Plant a lot of green plants inside your house as they purify the air you are breathing and ensure a supply of fresh oxygen.
Install an air purifier in the room to make sure you breathe in fresh, uncontaminated oxygen when you sleep. The air purifier will also help in lessening your respiratory complications.
Also, in case you notice any respiratory or breathing problem, it is advisable that you consult a pulmonologist, to rule out serious health issues.
Headaches is often a common complaint. This can affect men, women, and children alike and is usually not a cause for concern. However, not all headaches are alike. Some headaches are caused by the exposure to heat and sun while others are caused by hormonal fluctuations. Some headaches last for a few hours while others can last for days. A migraine is one of the most chronic forms of a headache. This can be defined as a severe headache caused by physiological changes in the brain. This type of a headache typically affects only one side of the head and may be accompanied by nausea, vomiting, and heightened sensitivity to light, sound, and smell.
Migraines is not a common headache which can be treated with over the counter drugs as well as prolonged use of these drugs can have a number of side effects.
Migraines can be treated with over the counter drugs but prolonged use of these drugs can have a number of side effects. Since migraines are usually recurrent, homeopathy is a better course of treatment. Homeopathy is an alternative form of medication that does not have any side effects. Homeopathic treatment is based on the symptoms exhibited by the patient's physical and mental health as a whole. Thus, it is a holistic form of treatment. Unlike allopathic drugs, homeopathy does not follow a one size fits all approach and medication must always be customized to the patient's need. This implies that a remedy that works for one person may not be as effective for another. Hence, one must never self-medicate with homeopathy but must consult a homeopathic doctor.
Homeopathic medication for migraines can take the form of small white pills, powder or liquids. Often, a combination of two or more remedies may be prescribed. Some of the most common homeopathic medications used to treat migraines include Nux Vomica, Sanguinaria, Iris versicolor, Gelsemium, and Cocculus. These medications are all made from natural ingredients.
Any homeopathic medication must never be taken with food. Ideally, it should be administered at least an hour before or after eating anything. The best time for the morning dose of the medicine is immediately after waking up and the best time for the last dose of the day is before going to bed unless advised otherwise by the doctor. If two or more medicines are to be taken together, the patient may space the medicines out with a gap of at least 5 to 10 minutes. The results of homeopathic medicines are not always instantly experienced. Hence, it is important to follow the full course of treatment as prescribed by the doctor.

Psoriasis is an inflammatory skin disorder. Although it is non-contagious, the disease is quite complex. Erythematous plaques with silvery scales appear on skin layers, which basically characterise the disease. This excessive increase of cell division in the basal layer of the skin, results in increased proliferation on skin layers.
Symptoms
The symptoms of psoriasis vary from person to person. Some of the common symptoms of psoriasis are the following:
Raised, red patches of skin topped with loose, silvery scales, usually on the knees or elbows
Thick, red patches known as plaques, and dry, silvery scales appearing on the scalp, face, elbows, knees, palms, and soles of the feet.
Dry, cracked skin that may bleed
Thickened, pitted or ridged nails
Causes of Psoriasis According To Ayurveda
Acharya Charak has described the involvement of vata and kapha in ekkushtha or psoriasis. Accumulation of toxins or ama could also lead to this condition.
Excessive intake of yogurt, seafoods, salty foods, black gram and sour foods, spicy foods, fermented foods, maida (fine flour), and bakery products, junk foods and fast foods, refrigerated and cold foods may contribute to psoriasis.
Mithya Vihara (Improper Lifestyle)
An irregular lifestyle disrupts the digestive process and creates imbalance in the doshas.
Adrista Hetu (Unknown Cause)
Excessive Physical and Mental Stress
Leading a stressful life or too much consumption of alcohol and tobacco can also trigger psoriasis.
Ayurvedic Treatment for Psoriasis
Ayurvedic treatment of psoriasis includes counseling, lifestyle management, diet management and ayurvedic external and internal treatment. In the case of scalp psoriasis, shirodhara with proper oils is also a very effective treatment. Treatment may also include stress management, oral Ayurvedic medicines, immunomodulators for immunity, topical treatments, regular follow up appointments and yoga and meditation to relieve mental stress. The blend of natural herbs and elements, which are extremely beneficial for the health and skin. The panchakarma therapy in Ayurveda is strong enough to cure psoriasis effectively. The therapy includes a thorough detoxification of the whole body system and removal of all harmful toxins from body fluids. Thus the main aim is to purify the blood system and restore the digestive system in order to prevent the disease.
It is important to maintain a healthy lifestyle in order to adapt to this condition. Regular exercise is also very important. Yogic asanas and pranayam can help to keep the mind and body fit and healthy.
Few precautions for psoriasis patients:
Psoriasis patients should say no to acidic food products like urad dal, radish, sesame, jaggery etc.
Patients with psoriasis should practice yoga on a regular basis to prevent the disease.
Psoriasis patients should not use chemical skin products. Instead, they should use natural cleansers like besan.
Picking, scratching or peeling of skin should strongly be avoided.
Usage of cotton clothes is recommended.
Here are some natural Ayurvedic home remedies, which are helpful for psoriasis patients:
Cover the affected part with a banana leaf to fade the reddish patches.
Soak 15 sesame seeds overnight in a glass of water and drink it early morning on an empty stomach.
Consume half a glass of bitter gourd juice in the morning for 5-6 months.
For more information, you can visit a professional Ayurvedic practitioner.
Hair growth is a natural process that can also take place with assisted treatments. There are quite a few solutions and treatments available. Quite a lot of these are fads while some can be genuine. Homeopathy is an option which is effective for regrowth of hair and curing baldness. This is often the last stop of treatment for people who have failed at restoring their previous state of hair. These are a few well known remedies that homeopathy prescribes for baldness.
Silicea: It is very commonly used and is processed from sandstones and human tissues. It strengthens the hair and reduces dryness by giving essential nourishment to the hair follicles. It is a very good growth enhancer.
Kalium Carbonicum: It is made from compounds which the Egyptians used in glass preparation and is another effective homeopathic medicine. It stops the thinning of hair and reduces its brittleness as well. This in turn increases hair growth.
Lycopodium: Premature baldness shows a dramatically marked response on the use of this miracle homeopathic drug. Women suffering from post-partum hair loss also benefit a lot from using Lycopodium. It is formed from the distillation of evergreen plant spores, such as club moss.
Natrum Muriaticum: Table salt (sodium chloride) is used to prepare this homeopathic medicine. Natrum Muriaticum is especially beneficial when dry crusts form on the scalp and dandruff is the primary reason for hair loss. It even helps when hair fall is triggered by menstrual problems or any skin disorder. This homeopathic remedy is also effective in treating hormonal imbalance related hair loss. Emotional and sensitive people are generally prescribed this drug by their homeopath.
Phosphorous: Another tried and tested hair growth enhancer is phosphorous. People who have baldness in patches and lose hair in clumps are benefitted by this homeopathic medicine. People who suffer from minor scalp ailments or those who lose hair due to excess dandruff are also prescribed this drug by their homeopath.
Kalium Sulphuricum: Hair loss due to flaky dandruff is treated with Kalium Sulphuricum and it is available in tablet and liquid form. It contains some amounts of sulphur and hence shouldn't be over used. It is generally prescribed for twice a day application. Generally it isn't recommended in excess and its use should be stopped after two weeks.
It is worth note that there are certain signs which show that you may get an illness. If these signs and symptoms are taken seriously then most probably you will be able to get rid of the illness a lot sooner.
Here are 5 indicators that you may acquire an illness sooner than you think.
1. Reduction in appetite
A reduction in appetite is never good. This is because a reduction in appetite is an indicator of many oncoming illnesses. These range from a simple cold all the way to a strep throat. Sometimes, a strep throat may also be the result of gastroenteritis. Gastroenteritis is when a virus enters your stomach and causes diarrhea as well as vomiting. It is worth note that a reduction in appetite during summer can be normal. However, feeling nauseous or detesting food can mean that you are going to have one of the illnesses listed above.
2. Swollen neck glands
The neck glands are just below the jawbones. When these glands swell, it is a sign that you may be falling ill. Common illnesses which may occur when you have swollen neck glands include ear infections, the common cold as well as skin infections. The reason why neck glands usually swell is because when there is an infection, the dead cells and bacteria accumulate in the neck glands.
3. Fatigue
Fatigue is not when you are tired after the day. It is characterized by being tired all the time or after very little work done. When you face fatigue, it is a sign you may be falling ill.
4. Muscle aches
Muscle aches are a common symptom of flu. This is because when you have flu, antibodies are released. When these antibodies produce histamines and cytokines, they may travel to muscles and trigger the pain receptors.
5. Fever
A fever is the body's way of fighting infections. When you have a fever, it usually means the body is increasing its temperature to kill invading bacteria. Therefore, this is another way of knowing you have infections.

A panic attack is the result of a sudden enormous burst of fear and anxiety. The heart tends to beat faster and breathing becomes difficult. A person gets a feeling of going crazy and dries up. If the treatment is not taken on time, this condition can aggravate to panic disorder and such other problems. It is totally curable if the symptoms are addressed properly.
Symptoms of panic disorder:
Panic attacks can lead someone to panic in any place. It takes only 10 minutes to reach its peak and typically lasts for 25-20 minutes. A patient is a prime candidate of a panic disorder if he frequently suffers from the following symptoms:
The discomfort of the chest
Profound sweating
Hyperventilation
Fear of losing control of life
Feeling of detachment from the surrounding
A choked feeling
Heart palpitation
Sudden cold flashes and tingling sensation
Apart from the above symptoms, if a patient suffers from anxiety in between panic attacks in anticipation of another panic attacks, he could be suffering from panic disorders. it is often witnessed that patients suffering from panic disorder avoid certain situations and places.

What causes panic disorder?
Panic disorder results from frequent panic attacks and the cause of the latter are not very clear. It is believed that certain life transitions such as divorce, getting married, acute stress, the death of loved one can result in panic attacks. A person has higher chances of getting this disease if it runs in the family. Some medical conditions that can cause panic disorder are hyperthyroidism, use of stimulants such as cocaine, caffeine and mitral valve prolapse.
How it can be treated?
Behavioral treatment: Cognitive behavioral therapy is widely considered as one of the effective treatments for panic attacks. This form of treatment effectively focuses on thinking patterns and behavior that triggers panic attacks. It helps you to look at your apprehensions in a better light. Another method of treatment for panic disorder is called exposure therapy. This method exposes a patient sensation of panic in a controlled environment. The trick is to deal with it in a much better way. For instance, you might be asked to cross the road. When you successfully manage to do it without getting crashed, you are less likely to panic in foreseeable future.
Medication Treatment: Medication can address the problem temporarily, but is not a good solution for long term. Certain medication such as antidepressants and Benzodiazepines are prescribed by doctors with time duration of every 1-2 hours. These are anti-anxiety drugs and gives immediate relief from panic attacks. However, it should be ensured that these medicines are only consumed once a doctor prescribes it.
MBBS, MS - General Surgery, MCh - Plastic & Reconstructive Surgery
Cosmetic/Plastic Surgeon, Kolkata
Eyelid Lift, Blepharoplasty and Ptosis surgery are terms related to modes of eye surgeries. However, they are not the same and have got some basic differences.
As we become old, our awareness towards the puffiness around the eyes increases. We also sense the extra skin over the eyelid and the droopiness. The above-mentioned surgeries are meant for correcting these disorders. Each surgery is meant for the treatment of a different disorder or condition.
We must know about these three procedures and the major distinctions between an eyelid lift, blepharoplasty and ptosis surgery.
- Eyelid lift
This is a generic term or word, and it may refer to blepharoplasty, as well as ptosis surgery. Eyelid lift is not a technical name of any mode of surgery. It refers to the lifting of eyelids in general, for which several surgeries are conducted. It refers to any form of surgery where the tissues are lifted, repositioned or trimmed for lifting of the eyelids.
- Blepharoplasty
This is an actual surgical procedure carried out on the eyelids. In this surgery, excess skin is removed or the fat present is repositioned in order to remove the puffiness o the eyelids. In case of the upper eyelid, this surgery disposes off extra skin, which may hang over the eyelashes. Unwanted fullness is also reduced. The same thing is carried out in case of the lower eyelid. In some cases, the skin of the lower eye is not removed. Instead, it is moved to a different area such as the cheek.
- Ptosis surgery
This mode of surgery is carried out for lifting the upper eyelids. This is done by manipulation of the muscle tendon on the eyelids which have stretched out. The weakening of the tendons may happen due to ageing, LASIK or cataract surgery, or because of using contact lenses. In a ptosis surgery, excess fat and skin from the eyelids are removed as well.
It's vital for anyone to know about eyelid surgeries and the basic difference between the terms eyelid Lift, blepharoplasty and ptosis surgery. While the eyelid lift is a general term, Blepharoplasty and Ptosis surgery fall under the modes of eyelid lift surgery. Choosing the best mode for your eyelids depends on the condition and symptoms you experience, and they may vary among people. Such surgeries are performed by oculo-facial surgeons.
1
person found this helpful
Uterine fibroids, also referred to as uterine myomas) are non-cancerous tumors that grow within the muscle tissue of the uterus. As many as 20% to 50% women between the age group of 18 to 40 suffer from the condition, but not all cases warrant treatment.
It may be as tiny as a coin or it may grow to the size of a watermelon, making people think the lady is 6/7 months pregnant! There may be one big fibroid or several small ones.
Causes:
Though the exact causes are not known, family history and hormonal imbalances are said to be the main causes for the same.
Types of Uterine Fibroids
The four types are:
Subserosal Uterine Fibroids: Develops outside the uterus and continues to grow.
Intramural Uterine Fibroids: The most common type that lead to pregnancy like tummy. They develop within the uterus wall and continue to expand.
Submucosal Uterine Fibroids: Because these develop within the uterus lining, they are most likely to be the cause of heavy flow during periods.
Pedunculated Uterine Fibroids: These grow on the inner or outer side of a small stalk connecting to the uterus.
An enlarged uterus is the most common symptom. It is often mistaken for general weight gain or pregnancy.
Prolonged and painful menstrual cycle, that is many times irregular.
Urinary incontinence and constant urge to urinate.
Pelvic pressure.
Pressure on the bowels leading to constipation.
Pain during intercourse.
General treatment
If you find out that you have fibroids during an examination or if you visit a doctor with any of these symptoms, they will most likely ask for an ultrasound or Magnetic Resonance Imaging (MRI) which will confirm the type of fibroid and the extent of your problem. Treatment includes non-invasive-focused ultrasound surgery.
Treatment with Homeopathy:
One of the best advantages of choosing Homeopathy is that it works without side effects. It addresses the issue rather than the symptom. A surgical procedure mentioned in general treatment does remove the fibroids but there is no guarantee that they won't grow back as the underlying issue of hormonal imbalance remains.
During a clinical study of the effects of Homeopathy on fibroids, 85% patients showed improvement and 48% people had complete fibroid removal.
Treatment: There are medicines in Homeopathy that can treat uterine fibroids, cervical fibroids and help maintain normal hormonal balance in females.
1
person found this helpful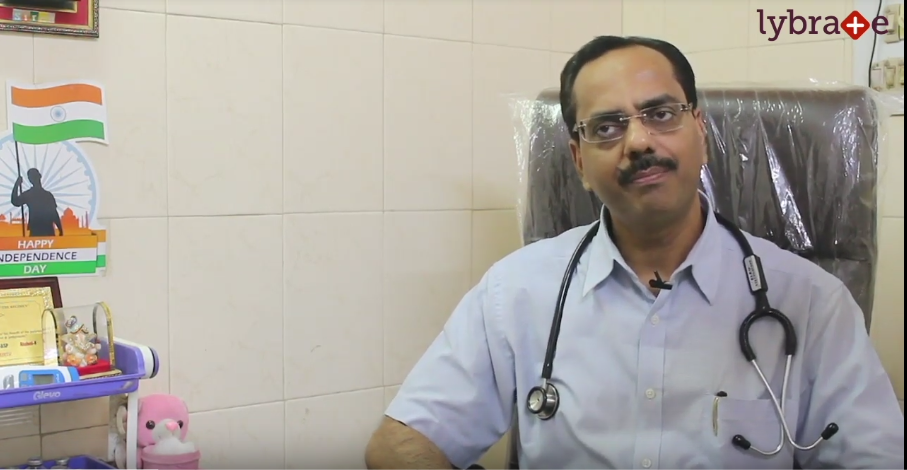 1018
people found this helpful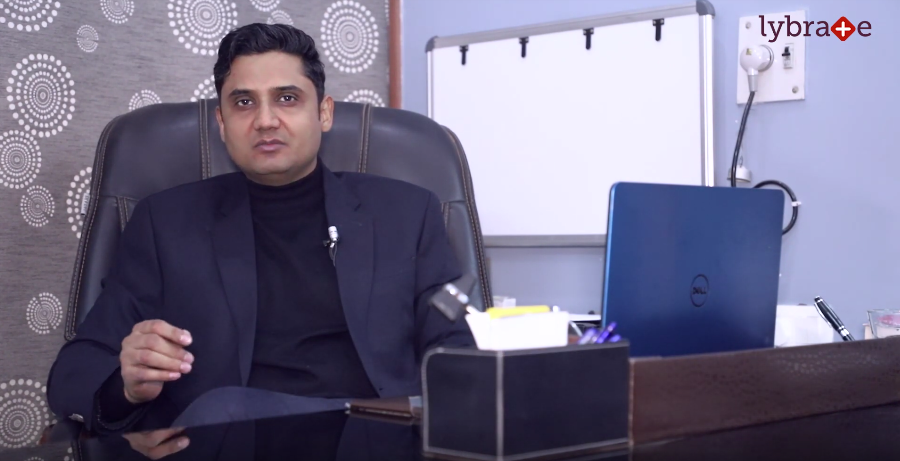 A stroke, also called cerebrovascular accident (CVA), cerebrovascular insult(CVI), or brain attack, occurs when a part of the brain is deprived of blood flow. When the brain cells are deprived of oxygen they begin to die. When brain cells die, the functions controlled by that part of the brain also stops, which results in different types of disabilities among stroke survivors.
668
people found this helpful
View All Feed
Near By Clinics

New Ashok Nagar, Delhi,
New Delhi
View Clinic